And the road beckons once more… After a lovely summer spent tingling around Spain, France and Italy, we're packing our bags again. This time it's off to farther distances: Florida, Mexico, Costa Rica and by Christmas we should arrive in Venezuela.
We have all kinds of adventures planned, from getting our scuba diving certificate and learning to surf to doing a cooking course in Mexico and whitewater rafting and ziplining across Costa Rica. (Well, maybe not ACROSS Costa Rica…)
This is the part of the trip we have planned so far: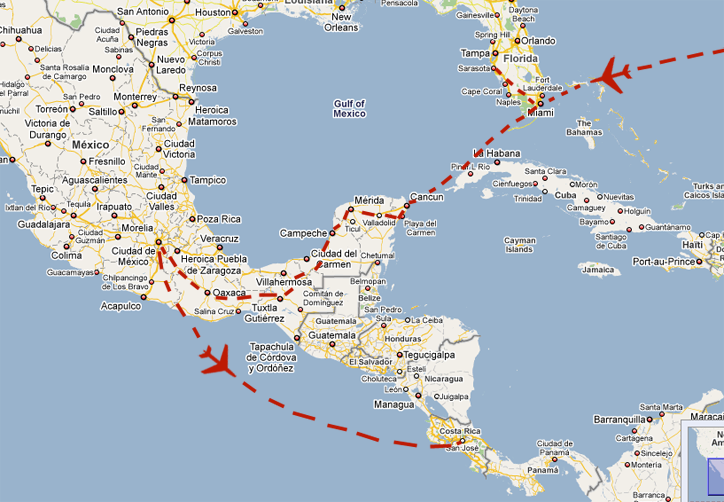 Costa Rica is still a blank apart from a week's surfing at Jaco with our friend Henri. But I'm sure once we're on the road, ideas and plans will come. They usually do.
If you have any tips for us – please let us know! We'd love to hear from you. (That said, we're also working on getting comments up and running on the blog so it'll be easier to leave feedback in the future.)