In Bariloche the one recommended tour is the "Circuito Chico". Most do it by mini van tour or personal car, but the more athletic option is to bike it. We headed out of town in the local bus to the bike rental closest to the circuit (could exaggerate the athleticism by renting a bike in town). Having rented two bikes we headed out toward the panoramic view point that the guide assured us should not be missed.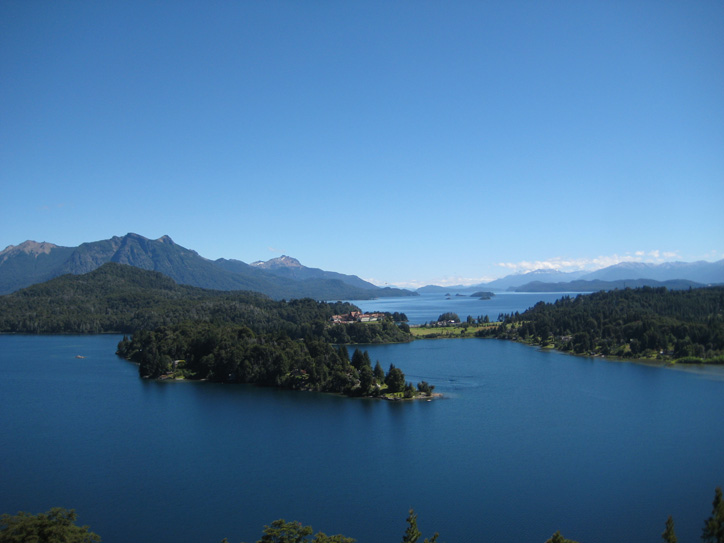 From here you can see the fancy hotel Llao Llao. Apparently everything around here revolves around the Llao Llao, one of the earliest tourist attractions. One of the leading hotels of the world. Saying the name gives the speaker away as Argentinian or South American thanks to the double Ls.
Although not on the main route we visited the Colonia Suiza for lunch. We expected to find wurst and other Swiss cuisine (Rosti or Rivella perhaps), but the choices were empanadas or alfajoles.
Back on the main path we rode the afternoon away and visited both a hidden lake and a replicate Roman bridge. By four we decided to treat ourselves at the Llao Llao for some tea and spectacular views. The tea not only came with cakes but also display by local birds of prey used to feeding on the leftovers.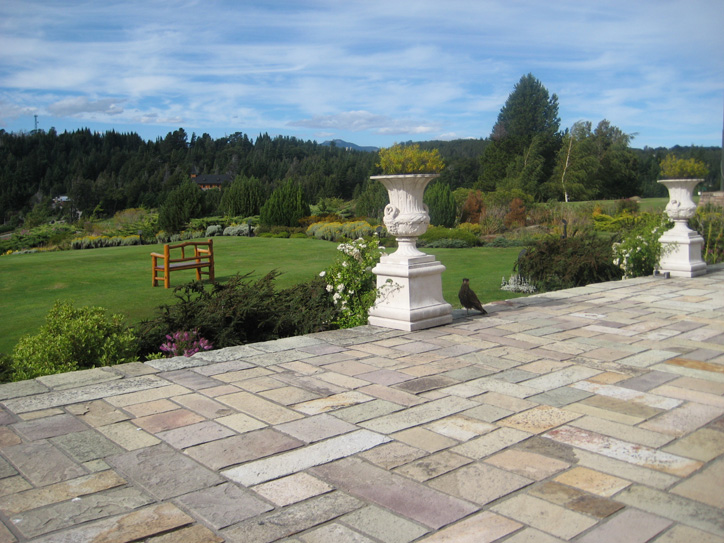 The hotel, the fake Roman bridge (later discovered there were several others) and the nearby chapel were all built by Bustillo, a famous Argentinean architect. A nice hotel but nothing worth traveling there for unless of course you are an avid golf player as the course surrounding it did look quite tempting on this particular sunny day.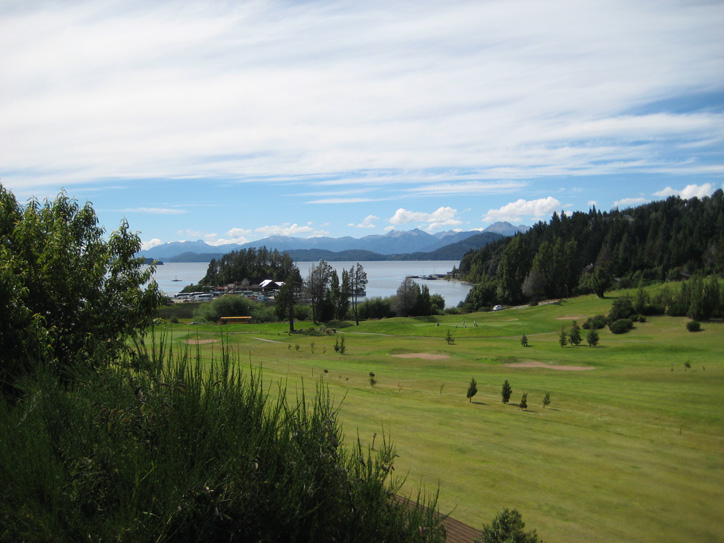 Having returned the bikes we got a voucher for some free beers down the road and took the express bus (we were the last ones to fit in, so he decided to not stop for any other bus stops). Bariloche is quite an enjoyable city if you happen to have good fortune with weather.