Since our short traffic video of a Hanoi intersection was so well received we have produced a second. This time it takes place in Phnom Penh, the capital of Cambodia. The view is that of our hotel balcony. Its location by the edge of the Mekong also provides the opportunity to see green mangroves float downriver (tiny dots on left).
The video is a stop motion capture as it was shot with Brad and Katherine's wedding present a Nikon D3000 SLR camera. Because the sensor is larger and processes slower it can't shoot video, however, it's capable of taking about 2-3 shots per second. This gives it a more jerky feel, but also a more impending feeling of a crash about to happen. Brad's lavish gift included a 16 giga byte memory card so we can take over 4000 pictures in one session. The previous video was shot with the smaller Canon Ixus 75. The Nikon does have the disadvantage of being quite a large camera to carry around. But after shooting great pictures in low light and back light scenes we now take it everywhere with us. Except maybe going out at night, when we tend to just have the backup of the backup – the iPhone.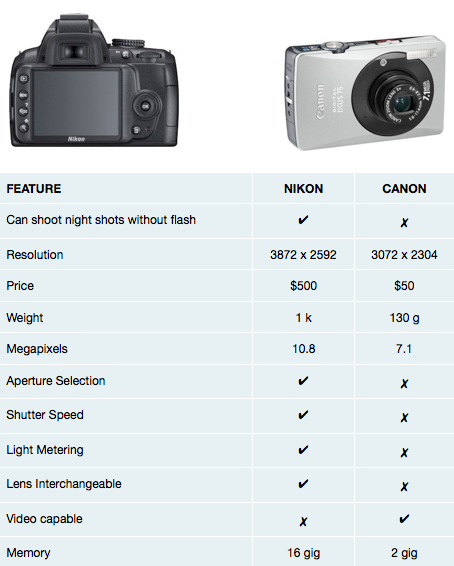 In contrast Ho Chi Minh City is a paragon of road civility with twice the amount of rules, the single rule being: the right lane is for motorcycles only.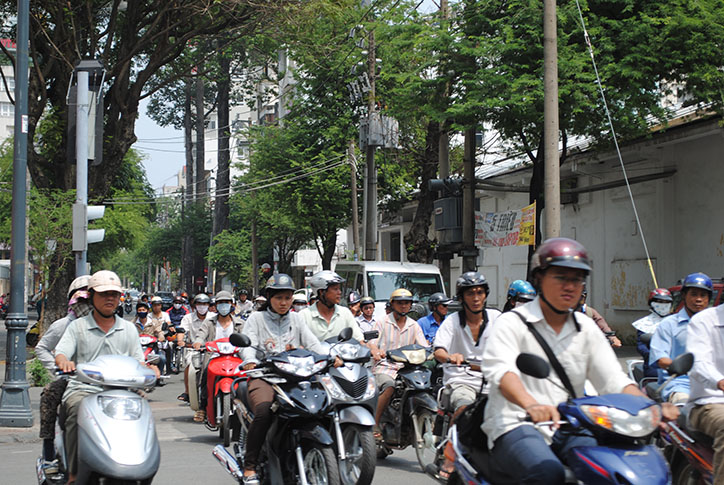 One Response to "Traffic Encore"