In most cities you can tell the tourists apart from the locals because they carry a camera, a map and walk slowly. In Canada there are some extra challenges to blending in. First up: shirt shopping as soon as you land is obligatory.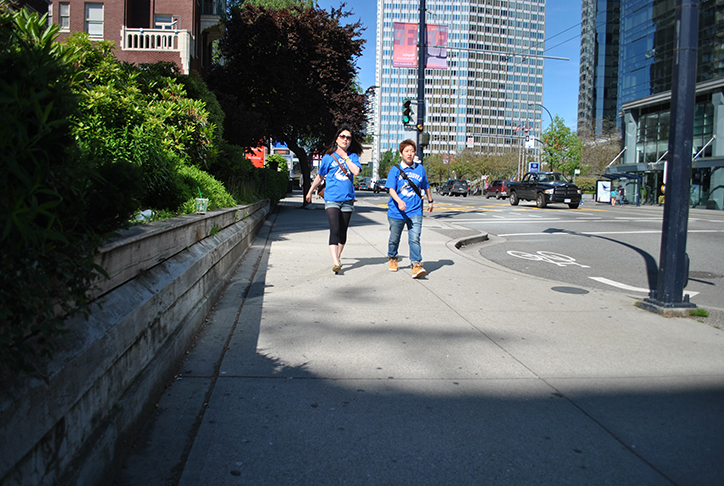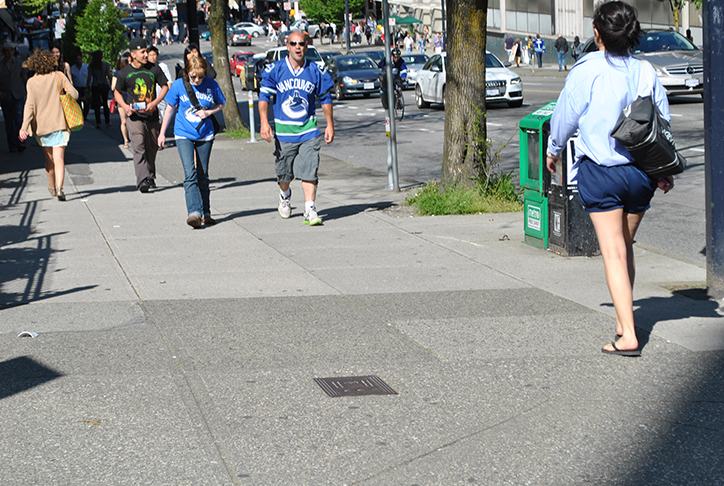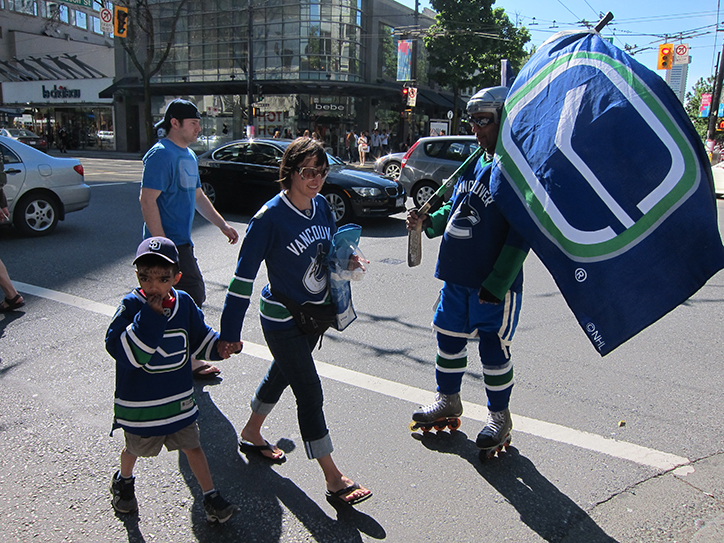 In all fairness it's currently the second game of 7 of the Stanley Cup. The game is happening as we write and the Canucks are getting their ass kicked by the Bruins (2-1).
The second challenge is harder as a tourist: all Vancouverites seem to have a dog. The most popular are the smaller dogs that easily fit into an apartment, since it gets quite cold and they have to be inside dogs. Today we took one of the little itty-bitty ferry boats across False Creek and a whole group of dogs (with their owners) crossed over just before us. Unfortunately I couldn't whip out the camera fast enough to get them all disembarking.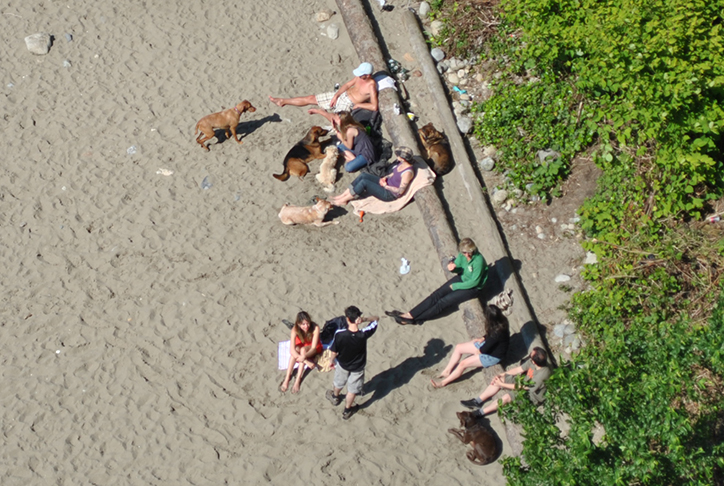 Surprisingly, given all the cold and rain here, they do have balconies in all their building. Canadians are very optimistic.