This past weekend we celebrated our one-year wedding anniversary with a lovely trip to Whistler. It had all the fixings needed for a romantic weekend: an alpine setting, a fireplace in the room, tasty drinks and bears. Yup, real life bears: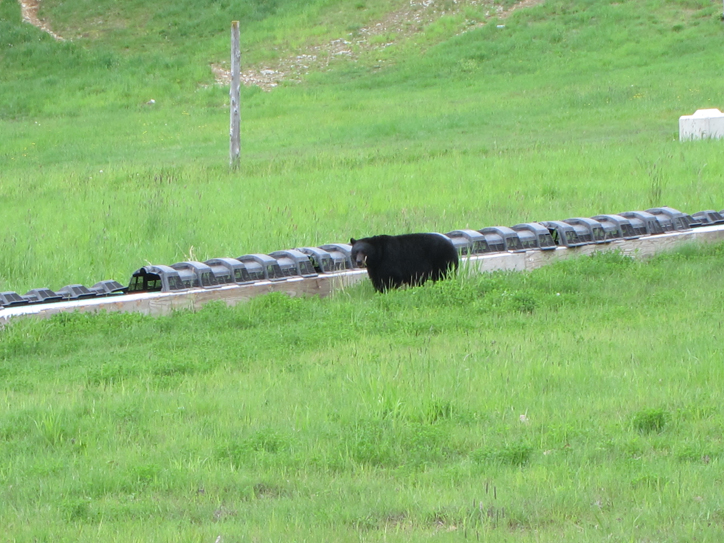 That was not the only one either. We passed one by the side of the road on our early morning ATV tour as well:
So yeah, Whistler is bear country. They even have bear-proof trash cans in the village so that the animals 'stay wild'. Unfortunately we also had to 'stay wild' for a while because we couldn't figure out how to open the damn things.
Our hotel had a lovely view of one of the many lakes in the valley and we had one of those semi-fake gas fireplaces in the room which was very cosy. We went for a bike ride around the lakes, had breakfast at the best place in town (the Racquet Club, in case you're ever in the area), rode up the mountain on ATVs for yet another breakfast (waffles!) and had some interesting cocktails mixed by the official mixologist of the Nita Lake Lodge. A "Chimichurri" and a "Frog in Pyjamas" – where the former was by far the better, basically an infusion of herbs with tequila based on the steak sauce from South America.
On the way up to Whistler we came through Britannia, an old mining town that has been mostly turned into a museum. You might recognize the main building from several movies and TV shows. The museum is somewhat interesting but the real draw is the tour of the mine itself.
For some reason we forgot to take a picture of the outside of the mill building which is surprising since it was a very impressive building but we did get a shot from the inside which is also very impressive since the whole thing is built straight into the mountain, making use of gravity to separate the rocks from the minerals.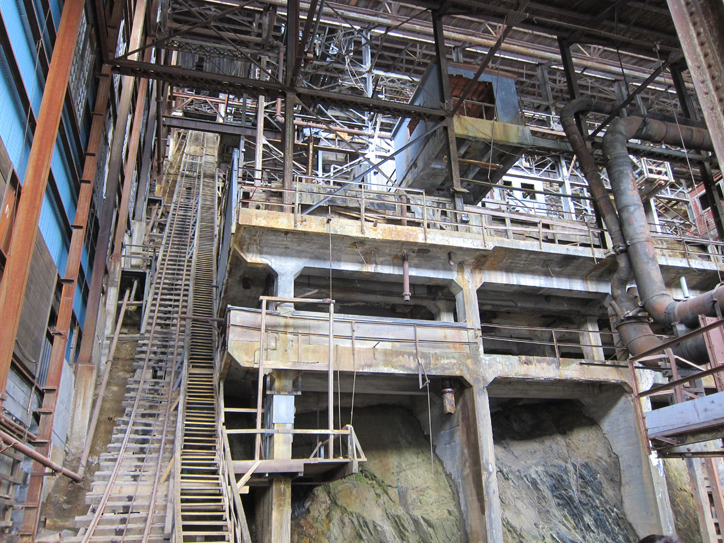 More photos in the gallery