Happy Birthday Canada, today is your day! Have some maple-syrup, play some hockey and go pet a bear. We're going to Vancouver Island to celebrate and spend a few days around Victoria. Canadians don't seem to make the same kind of hoopla around their national day as their cousins south of the border on the 4th but at least one Vancouverite showed his pride downtown.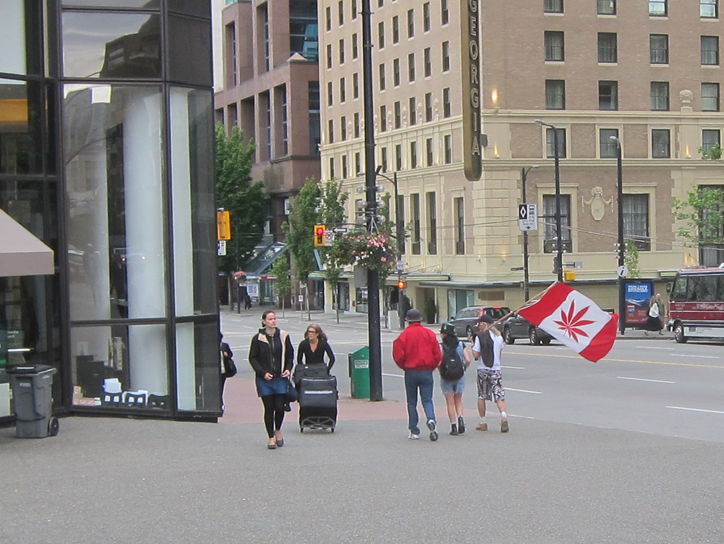 That was the last picture we took of Vancouver as we boarded the Sky Train that would take us over the bridge to a bus that would take us to a ferry that would take us to a bus inside a ferry that would take us to downtown Victoria. We arrived and the Victorians were showing way more spirit, all dressed in red and white and ready to celebrate.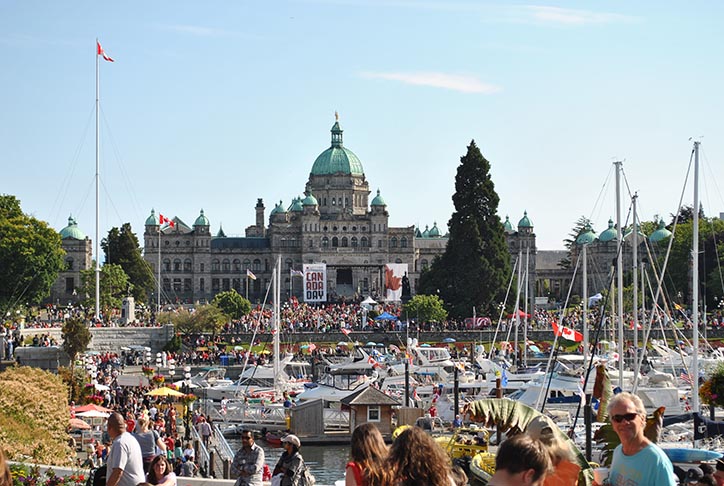 Now we're off to drink a few beers, enjoy the sunset and watch some fireworks explode. Happy Canada day!
Update: An image of the fireworks with Victoria in the background and the crowds.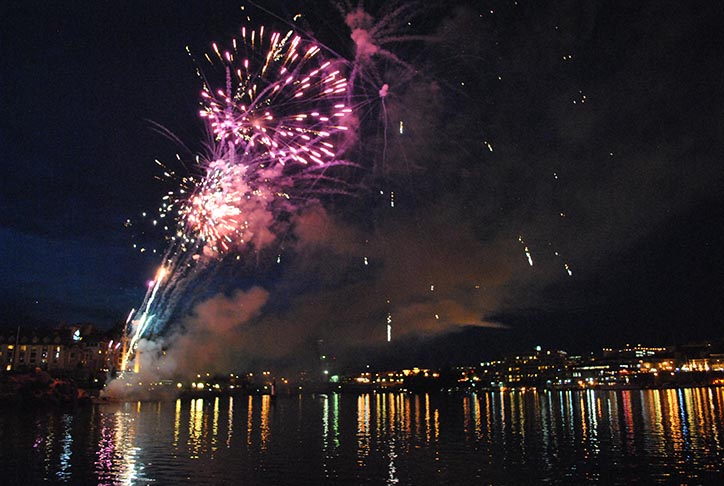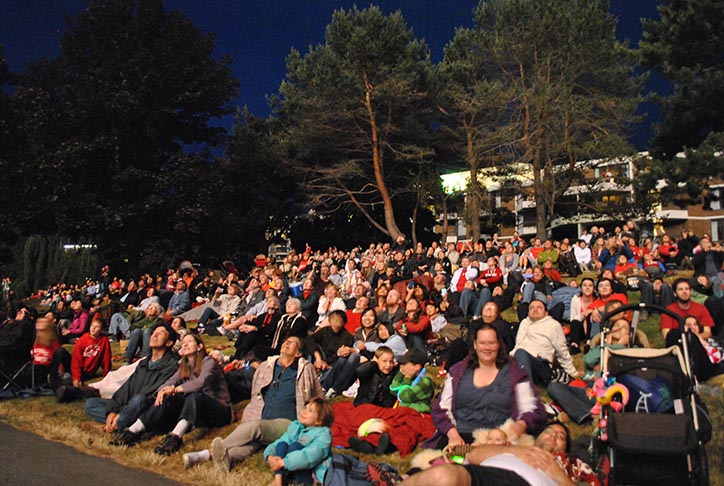 One Response to "Maple Leaf Appreciation Day"