Did you know that Mt. Saint Helen lost more than a 1000 feet of height when it blew its top off in 1980? That's quite a lot of mountain to be coughed up into the air. That's also why it looks slightly less impressive today.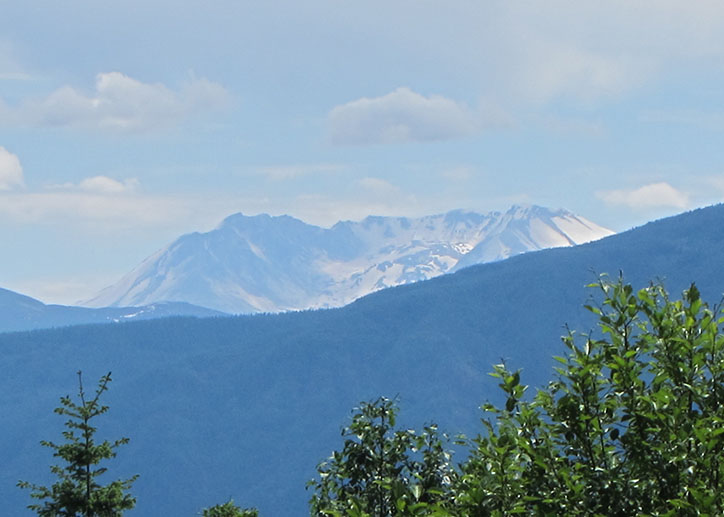 Unfortunately we couldn't get closer than that because the road to the main view point (not even the volcano, just the view point) was snowed in. In July. Great place this northwest coast.
In Mount Rainier national park we also encountered quite a bit more snow than we had planned for. We'd heard about the beautiful blooming mountain meadows and were ready to do some hiking. But this is what we found: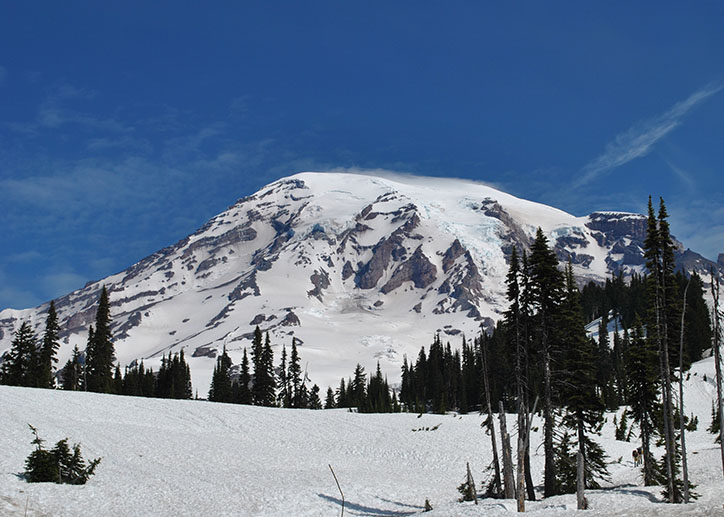 We did get to see a whole menagerie of animals though who were probably even more amazed than us at the strange weather patterns.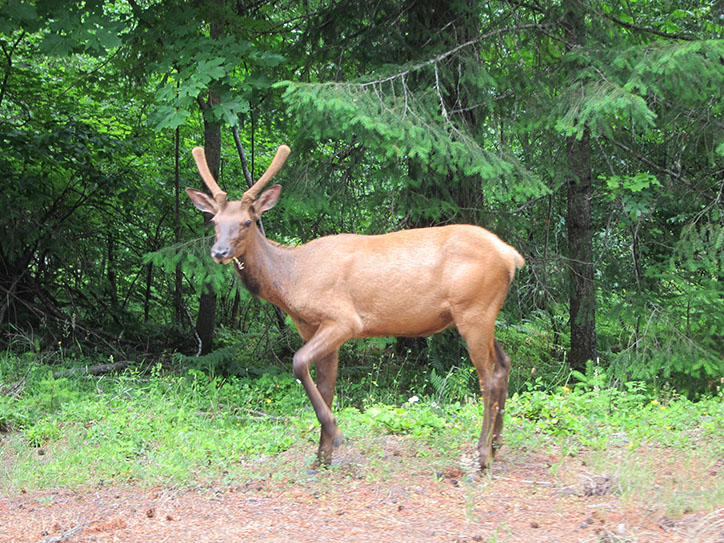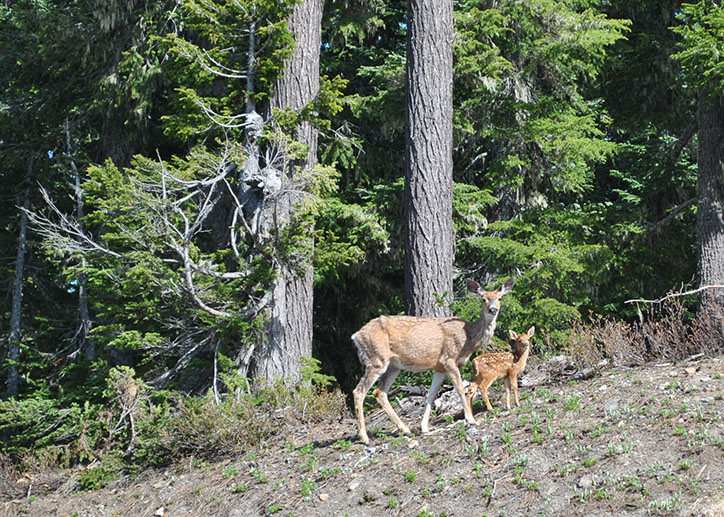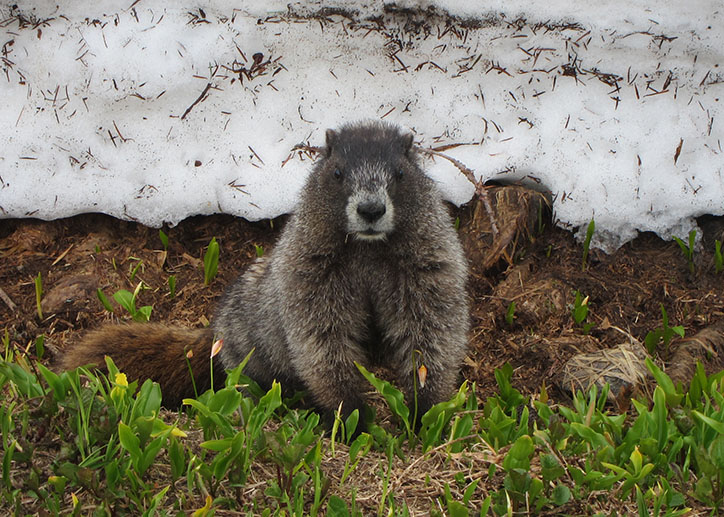 After all that snow we decided to ditch the mountains and head to the sea instead. We stopped by Vancouver (WA not BC) for a few days to stay with friends (thanks Jeanette & Phil!) and then hit the 101 going south. Last night we slept in an old lighthouse keeper's cottage which has been redone as a bed & breakfast. It's a very cute place although in the winter when the sun doesn't come up for 30 days, cute is probably not the word most people would use to describe it. But in the middle of summer the place will charm the pants off anyone: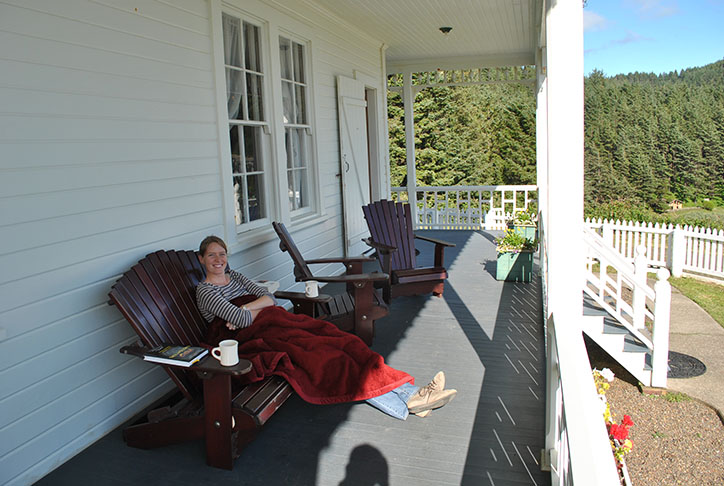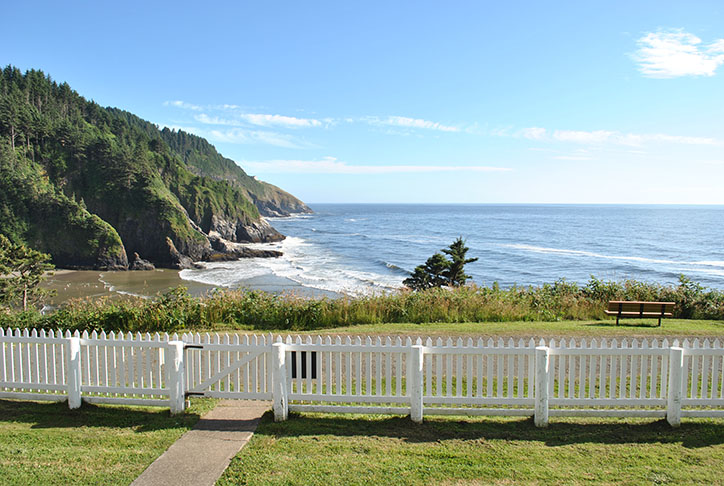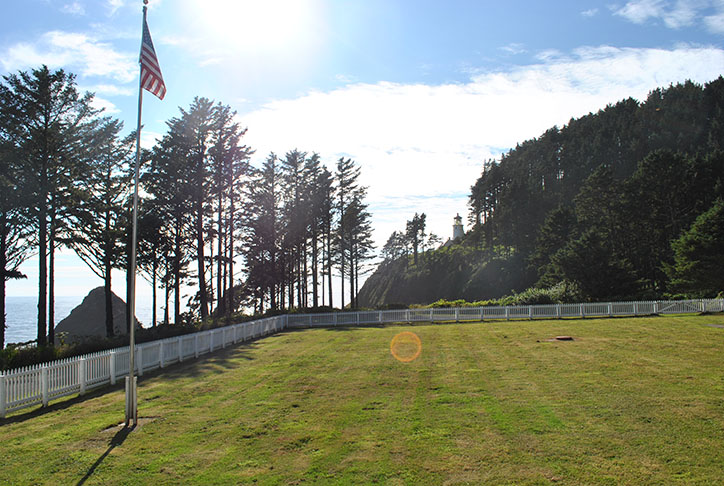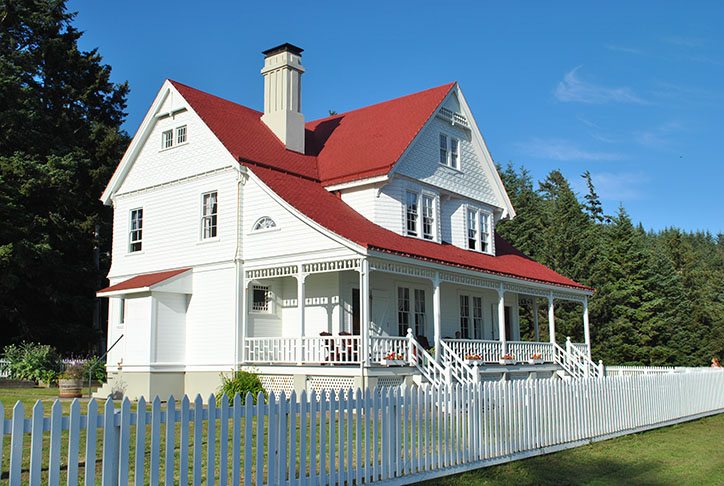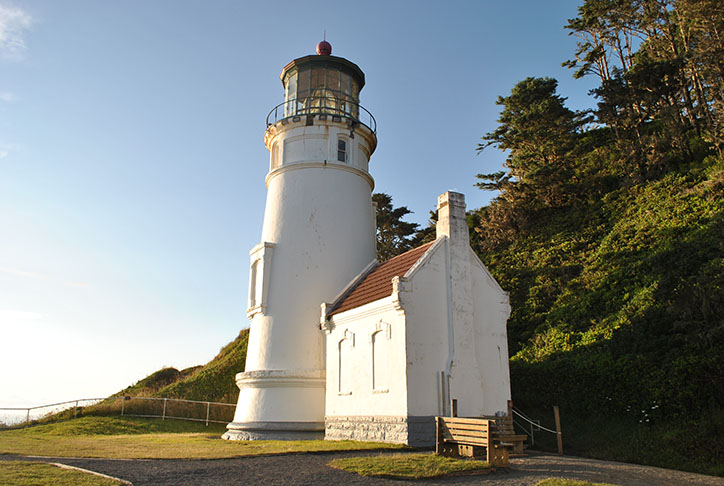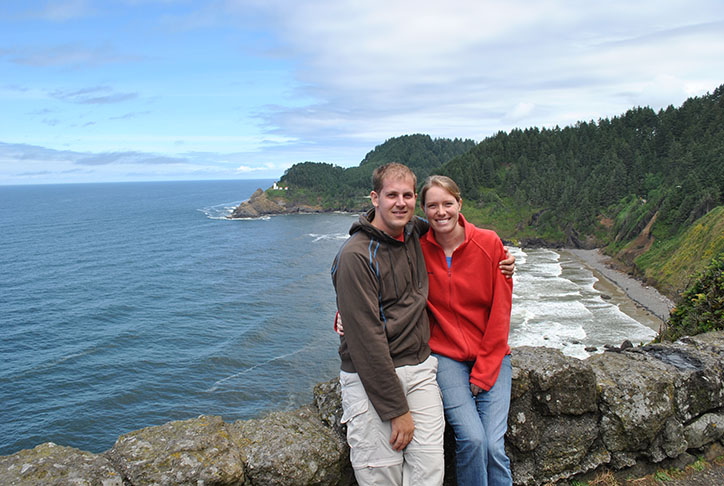 The lighthouse itself is quite small and slightly dilapidated but it's magical to visit at night when there's no one else around and you can watch the beams gracefully sweep over the dark ocean for miles. For some reason this lighthouse has 8 beams instead of the usual 1 so it looks more like a sedate disco ball than a stiff lighthouse.
The B&B is also famous for its breakfast which consists of 7(!) courses. There were 12 of us, full house, and we sat at the table for almost 2 hours just eating. It's a miracle that we managed to get up at all afterwards. But we highly recommend this place for anyone who's a fan of breakfast.
Today we climbed the Oregon dunes – allegedly they were the inspiration for the "Dune" series of books – and had some excellent fresh crab at the Bandon pier. So good in fact that we decided to stay the night to see what the bakery has to offer in the morning.