We arrived in the United States just in time for its 235 birthday celebration. We even celebrated in the state named after the first president. Although we did have a thirst for beer these things are hard to find at this kind of celebration, so Nora had a hot dog and I went for shaved ice with syrup while the crowds got ready overlooking Union Lake.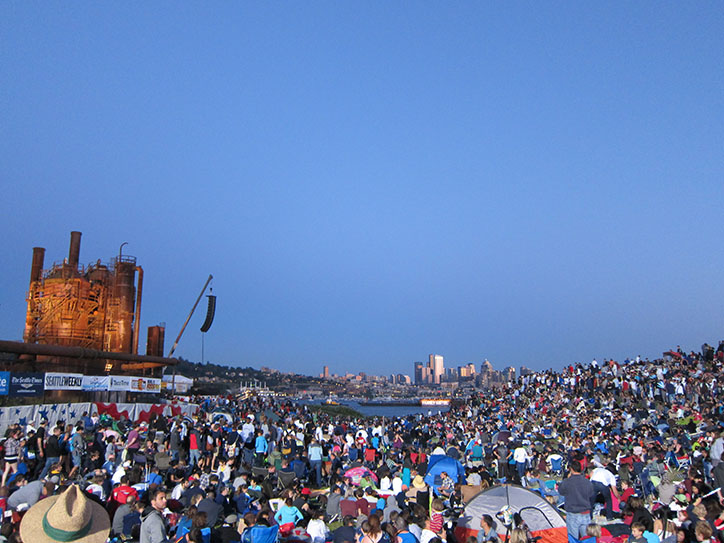 We arrived late and took up a spot by the path to the viewing hill which for some strange reason was decorated with the icon of an entirely different city.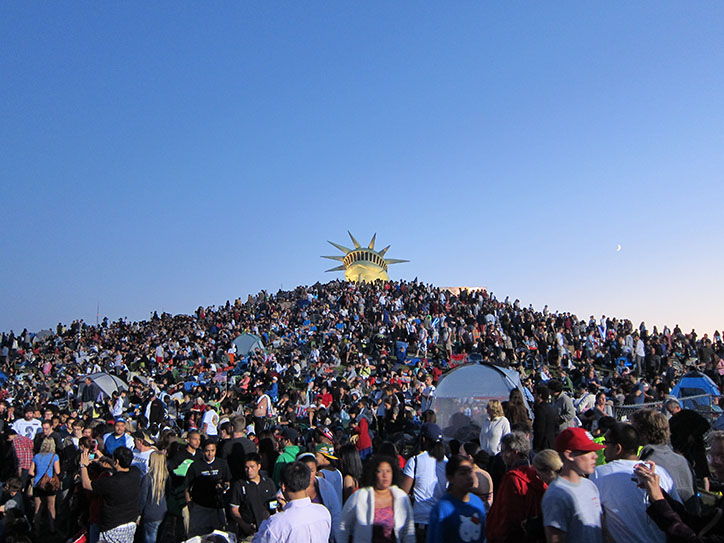 Compared to Victoria the affair was less relaxed but with a more spectacular entrance. The fireworks where also accompanied by an eclectic soundtrack that ranged from Beethoven to Katy Perry.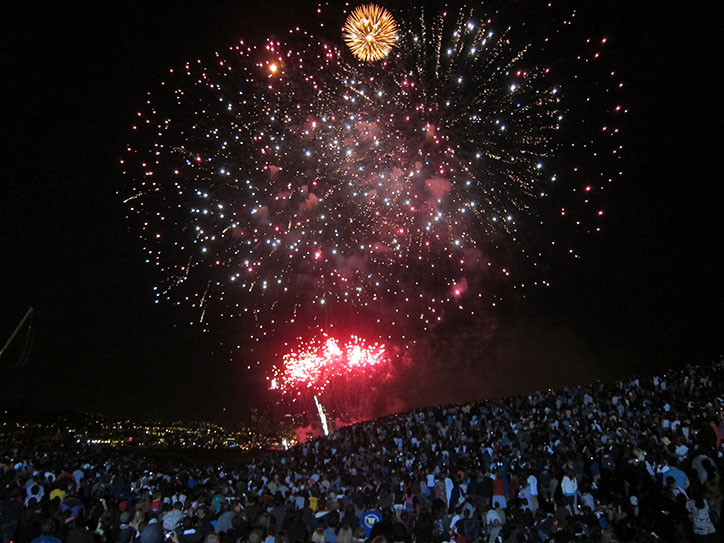 In town we visited all the important tourist sites: the Space Needle, where we got that cool 360 picture in the header; Pike Market, where they throw fish around and the aquarium, which promised migrating salmon but the otters stole the show.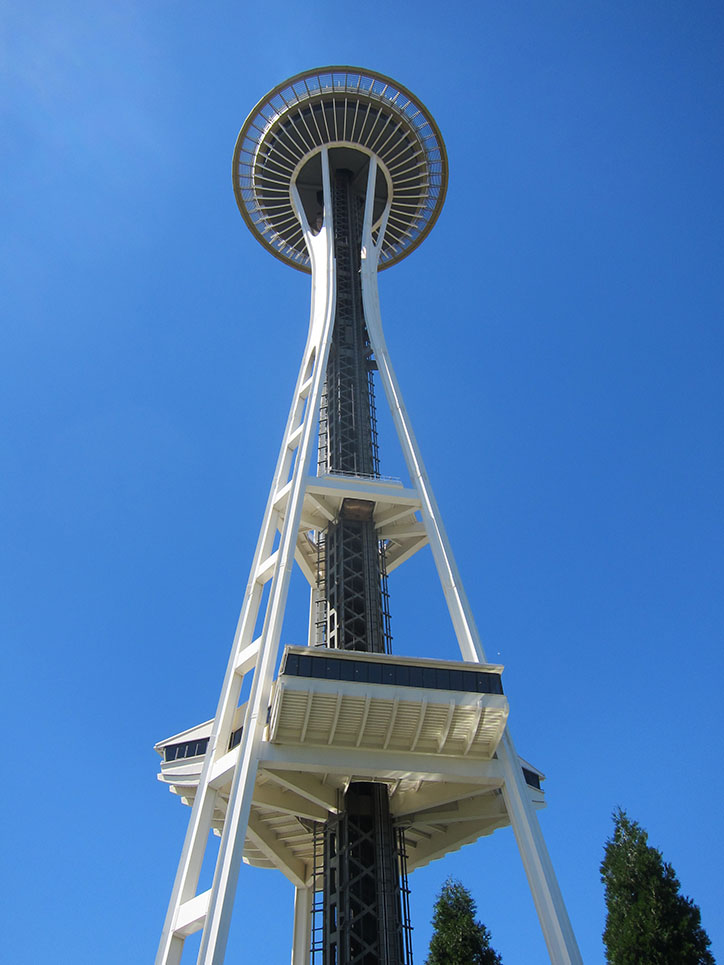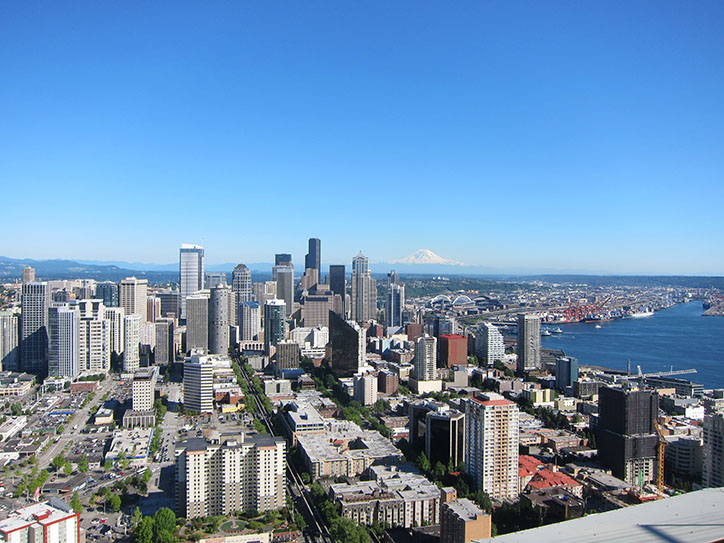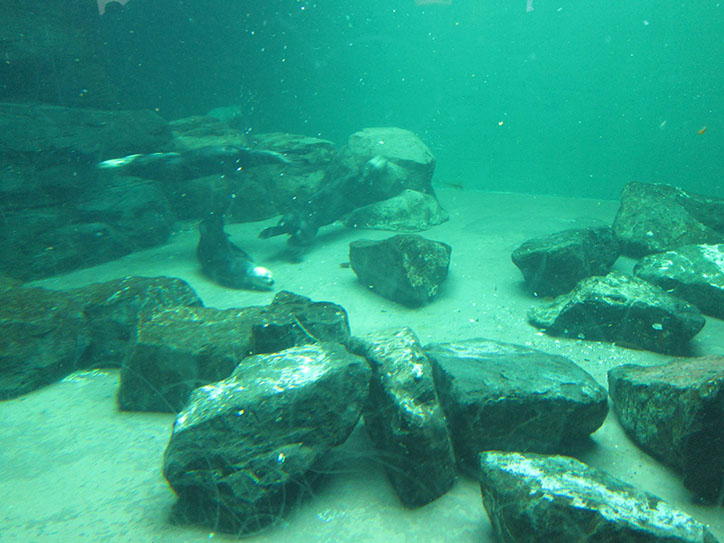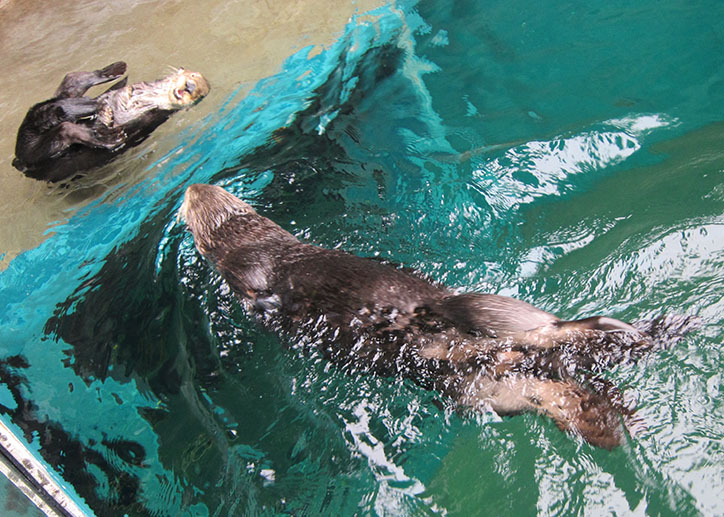 We stayed with some friends whose kids graciously lent us their bedroom, although they probably weren't really consulted about this. (Thanks anyway Amelia and Mateo!) Frank took some time off to take us the to salmon ladder to see some Sockeye salmons on their migration. One of the steps in the ladder actually had a glass side to allow viewing of the most lazy salmons that go through the underground tunnels instead of doing the waterfall leap you see in the movies.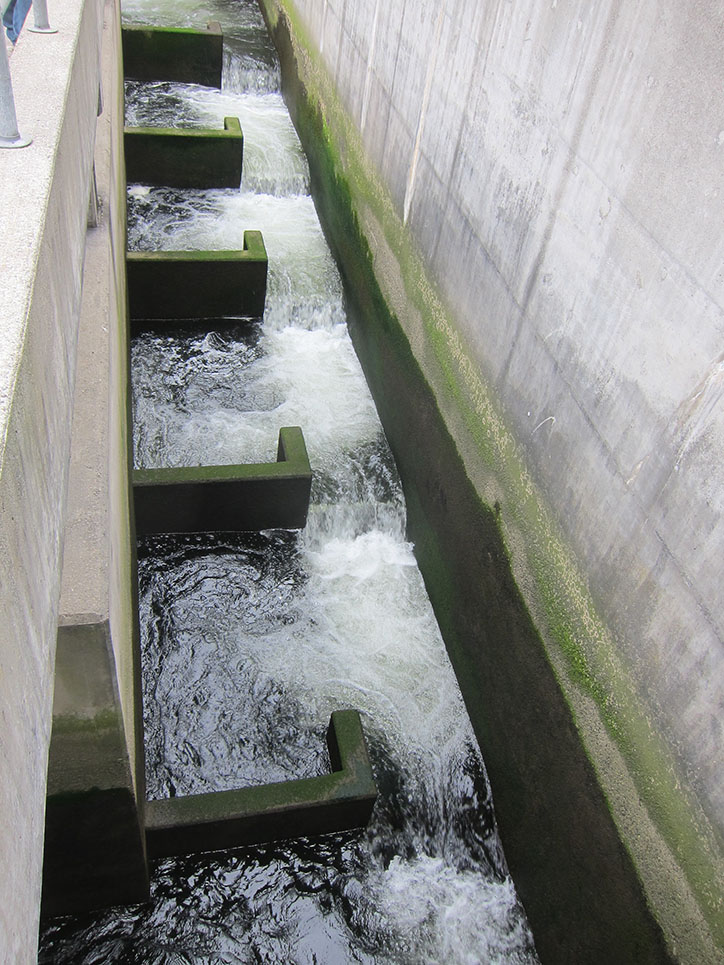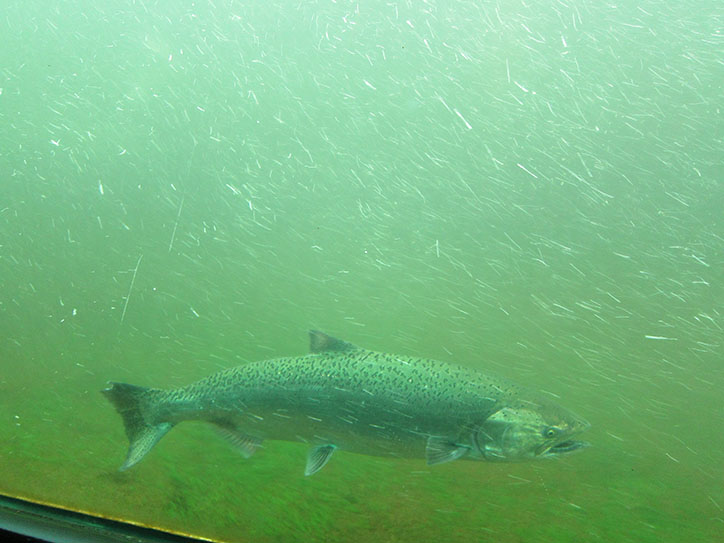 On the last day we went to the Boeing factory to see the biggest building (by volume) in the world. It sits on a 90 hectare footprint and is 11 stories high to accommodate the numerous assembly lines on the inside. Some of the lines are actually slow-slow moving lines so the plane is always in motion as they fit all the components at each station it passes.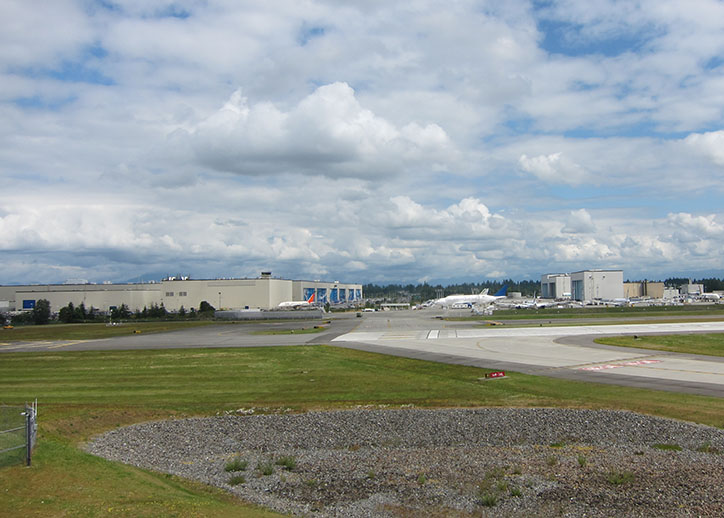 We also got to see the new 787 being assembled. Most of its parts are built all around the world and are then flown in with the Dream Lifter, a specially built plane to fit the fuselage of another plane on the inside. Boeing hopes to be able to then put together the final plane in 3 days on their factory floor. The 787 is much like any other plane but the airlines are excited that it will allow longer routes as it carries 247,000 liters of gasoline and is more fuel efficient due to a carbon composite body instead of steel.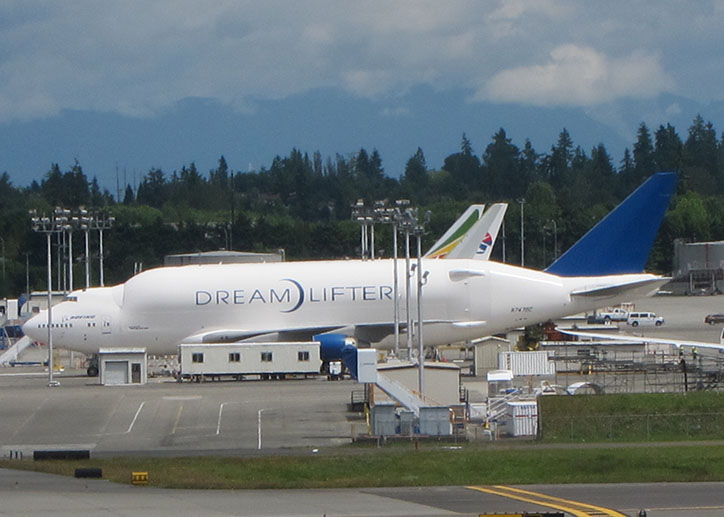 One Response to "Sleeping in Seattle"