They're not kidding when they call New York the city that never sleeps. There is something going on ALL THE TIME! To avoid going crazy trying to do it all or moping about opportunities missed, we just keep telling ourselves that you can't dance at two parties at once and anyway, the one you're at is always more fun.
Apparently fall is slow season for theaters so a lot of plays offer 2 for 1 deals on their tickets. We've been to see "Book of Mormon" which was hilarious and really as good as everyone says it is. (I can't stop humming the songs and every time I hear a doorbell now I start singing "Hello, my name is Elder Price..").
If you have been living under a rock for the past year, "Book of Mormon" is a musical by Matt Stone and Trey Parker, the creators of "South Park", about mormons and the church of jesus christ of latter day saints. You can listen to the opening number here.
The museums are also offering some wonderful exhibits although so far we've only made it to the Met (which is so huge it should really count as more than one museum but they had a lovely bar on the roof where we had drinks with a million-dollar view) and a gallery in the Village to see the portrait of an acquaintance. It was quite funny to see the painting with the subject next to it: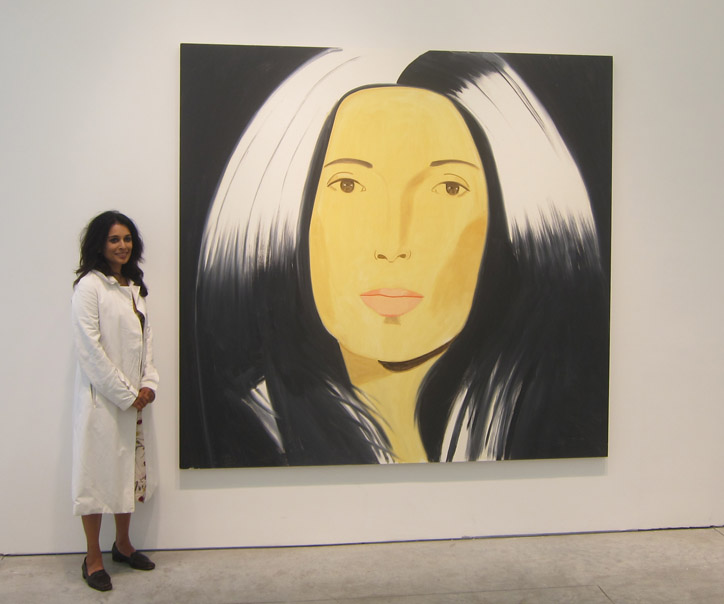 Today we also went to the Affordable Art Fair which is going on all this weekend. We met an incredible body paint artist there, Emma Hack. She paints people to blend in with their background and sometimes you really have to look for the person, it is so incredibly well done. She was painting a woman while we were there: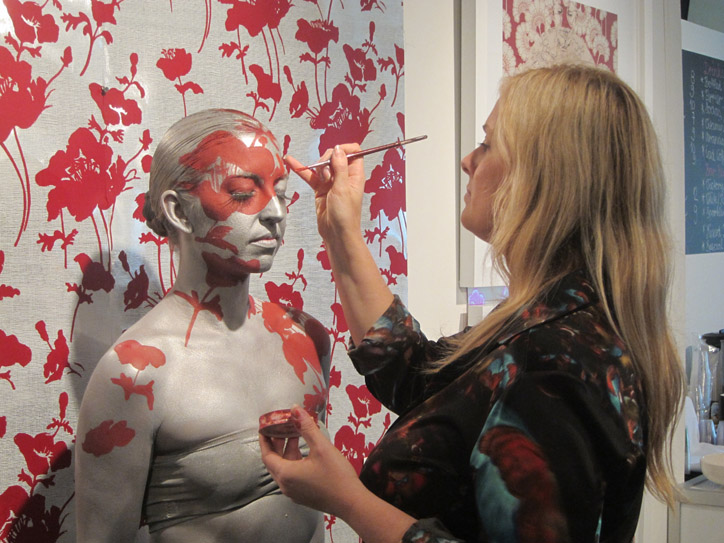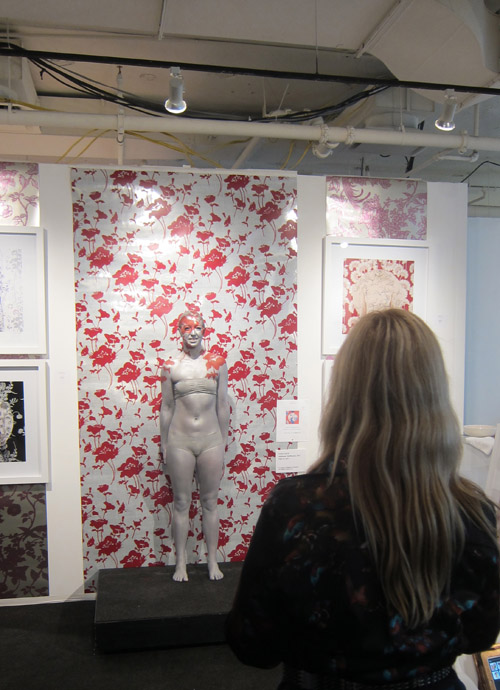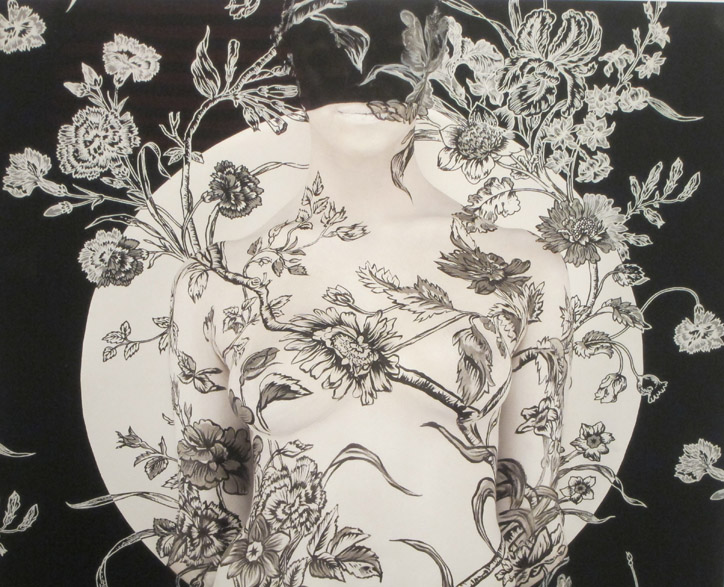 Restaurants are so plentiful in this city that it's almost painful to eat at home because you know there are so many places out there you want to try. This weekend we managed to at least make a slight dent into our list: The Spotted Pig (for pork belly and pig's ear salad, both ridiculously delicious), Magnolia bakery (for possibly the best PB&J cupcake in the world), Blue Ribbon (for some very tasty brunch fare) and Billy's (for some comparison tastings to Magnolia, thanks Cindy).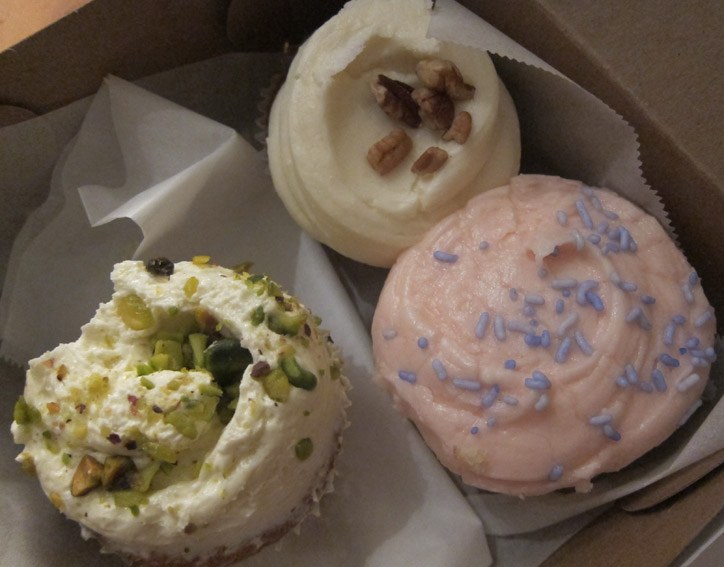 3 Responses to "So Much to Do, So Little Time…"