If you're not a big fan of 'reading' then this is going to be your favourite post yet. The picture to word ratio is going to be out of this WORLD! So let's start:
Our apartment is close to St. John the divine, a beautiful and gigantic cathedral just north of Central Park. Next week (October 4th), animal mass is coming up which means people bring their dogs, cats, gnus, what have you to get blessed. We heard one year a guy showed up with an elephant. Will keep you posted.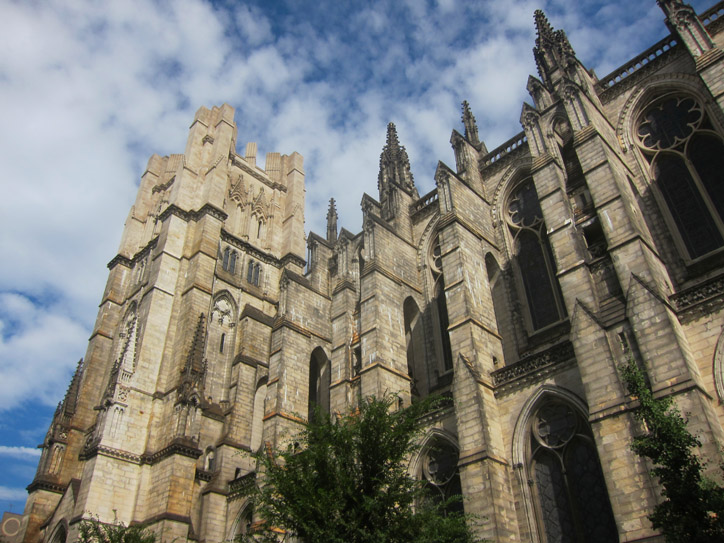 Had some very spicy but oh-so-tasty fried Chinese chicken at Grand Sichuan on the Upper East Side. Tasty and cheap, what's not to like?!
We also spent way too much time wandering around the FAO Schwartz store.
The World Trade Center memorial was also on our list this week. It's going to be quite beautiful one day but right now, with construction blaring on all sides and surrounded by security personnel, the effect is a bit lost sadly.