Tomorrow is our last day on the lift ticket so we figured we should try something really wild and crazy – skiing! The last time I skied I was the epitome of style in a pink and blue all-in-one suit with a matching headband. Conor can't even remember what he wore. So that should give you an idea of our levels of expertise.
Which is why it's all the more surprising that a) we're alive and well as evidenced by this blog post and b) decided to do it again tomorrow.
We went up the easy lift (Survih) once before jumping into the deep end on the big mountain (Pizzet). We did fall once each, not counting my comically painful slip on the ice before I even put on the skis, but we also made it down a black piste and up a long anchor lift at the end of the day. And I fall on the snowboard at least once a day so that's par for the course really.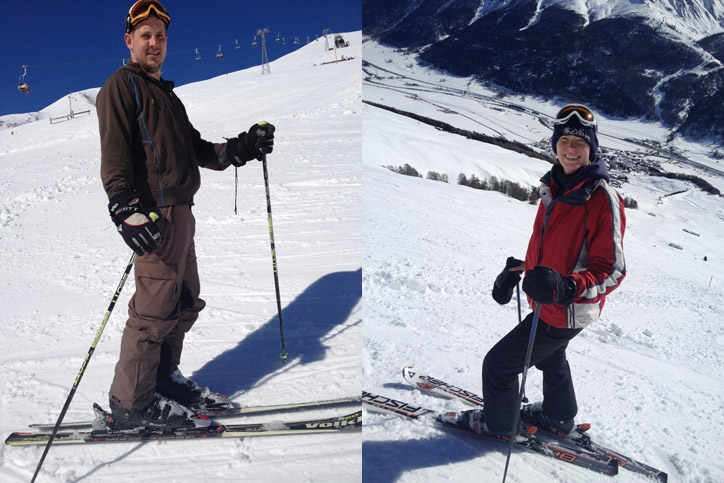 I don't know if skiing will become the norm for us now but it's definitely fun to mix it up every once in a while. We're staying a few days longer after our lift tickets run out, maybe we'll try some other winter sports while we're at it. Curling anyone?
2 Responses to "And Now for Something Completely Different"