Ah, Easter in Provence – what a perfect place to be. The cherry trees are flowering, the little weekly markets are starting up again and the hordes of tourists aren't overwhelming yet. The weather is still making up its mind, switching between rain and sun, accompanied by gusts of wind that make your hair fly, but that's to be expected in April.
We're staying in Ménerbes, a small village between Aix and Avignon, at the house of friends. Although I should really say 'houses' because over the years their property has grown into three houses, all more or less built on top of each other. There are little stairs and doors everywhere and just to get to the kitchen from our room we have to go down a flight of stairs, outside into the garden, up another flight of stairs, into another apartment, up some more stairs, through another door and into what might be called the 'main' house for lack of a better description. (On the way passing three kitchens, yes each house has its own kitchen and could be completely independent.)
Ménerbes is tiny and looks like you'd imagine a typical Provençal village to look: with an epicerie, a boulangerie, a few restaurants and a church at the top.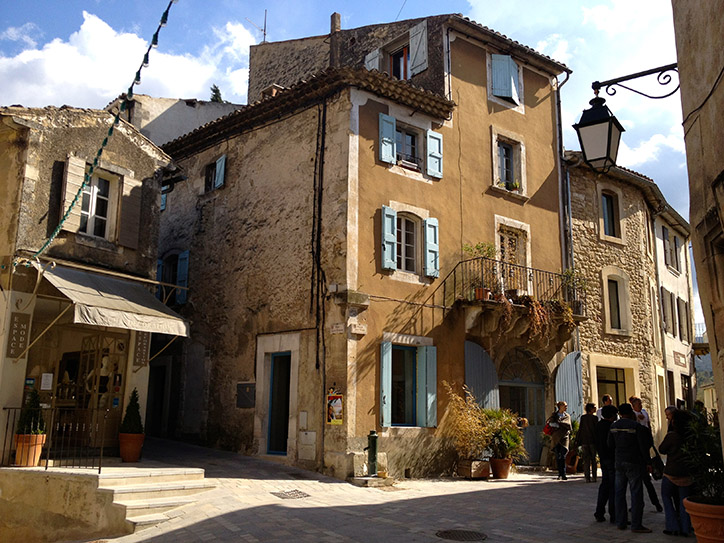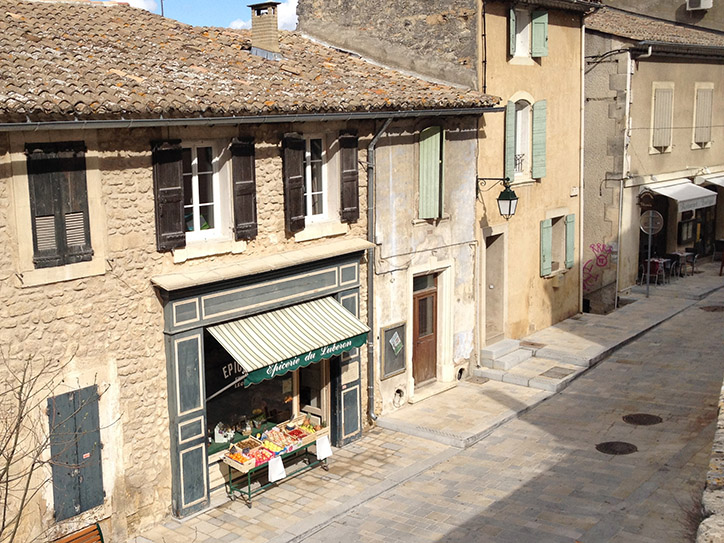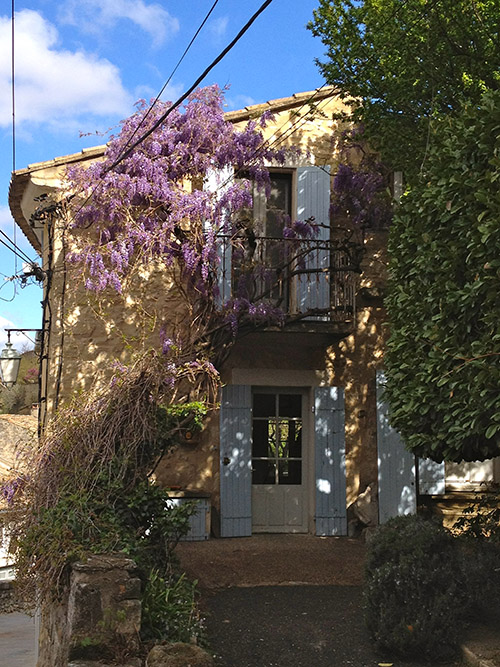 To walk off our lunch from the Café Veranda, we strolled up to the Place d'Horologe (the clock's square) to buy some wine at the grandly named Maison de la Truffe et du Vin du Luberon. In the basement they have a cellar stocked with all the vineyards surrounding Ménerbes, including Chateau La Canorgue made famous by the movie "A Good Year". (Sadly Russell Crowe is not on the label…)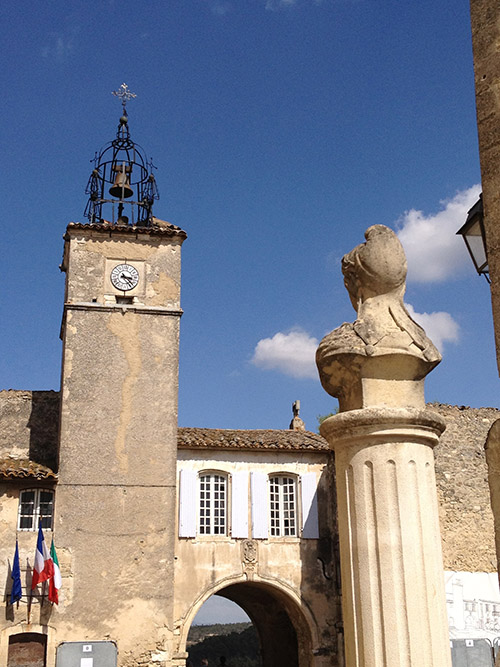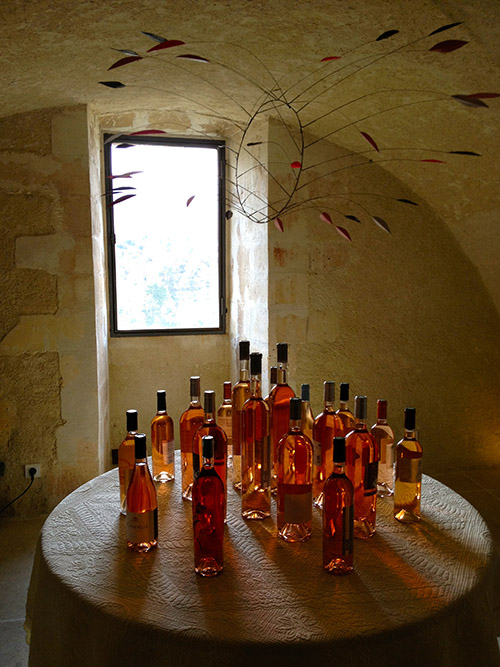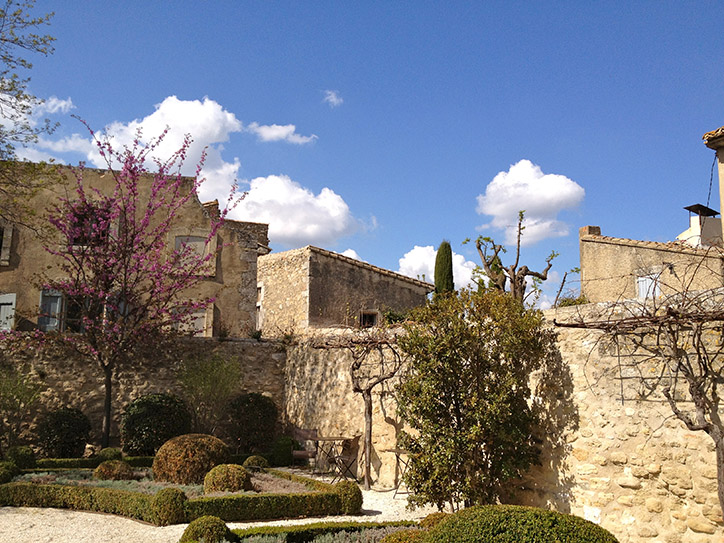 For Easter Sunday we will visit yet another market, this time in nearby Coustellet, and meet a friend for lunch in Le Barroux. Yes, it's a tough life…
One Response to "Happy Easter and Joyeuses Pâques"