We're in our usual summer habitat – Mallorca – enjoying the sea and the sun. Life is calm and uneventful, just like it should be. Unless of course there's a fire.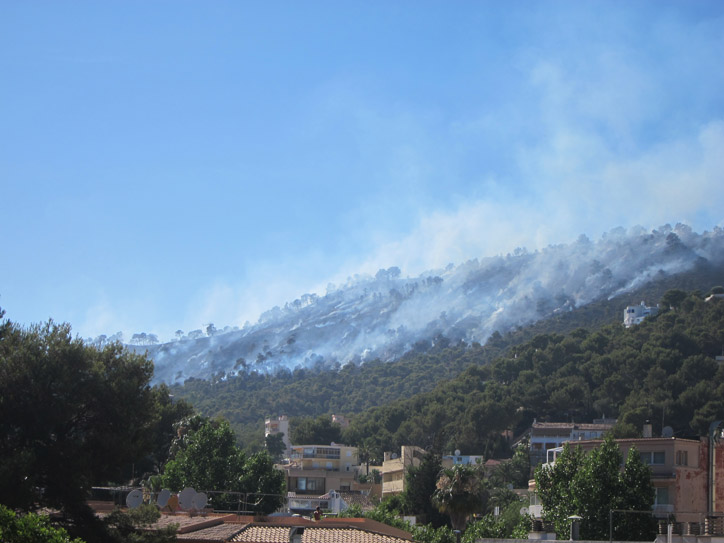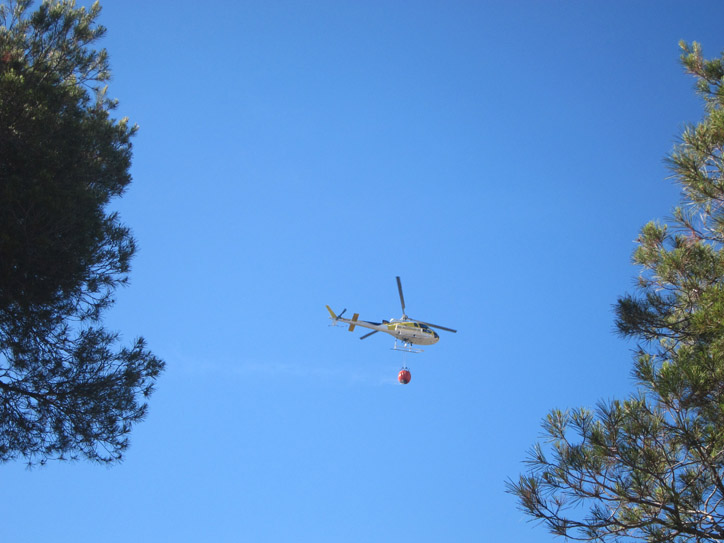 A cab driver told us that during fire emergencies like this the choppers and planes can refuel pretty much where ever they want. If your pool is close by and big enough, watch out for some overhead commotion!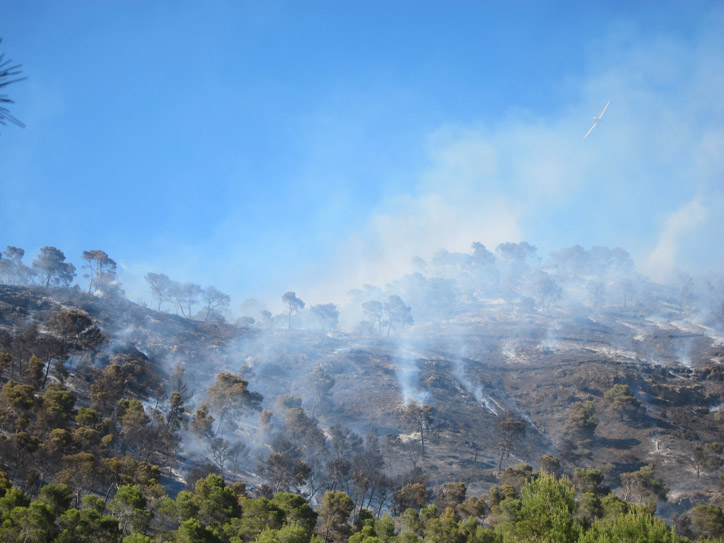 Don't mind the sound on this video: a little vespa was passing by and makes it sound like the plane is powered by a 50cc engine. The effect is a bit surprising.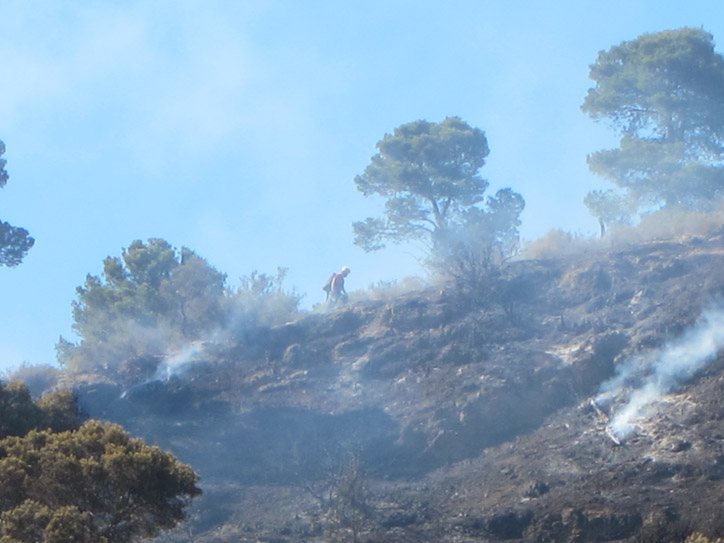 This is not the first time the hills behind our town have burned and the rumor is that it's done deliberately to create more building land. Even though there's a law that prohibits building on land that has been burned for the next 25 years. We'll see how long it takes…
One Response to "On Summer Leave"