We've had a big crazy family Christmas this year with so many people that my sister and I had to go out and buy a table so we could all sit together. (True story. Although the table will come in handy for the future anyway.)
There were Venezuelans, Uruguayans, Germans and Italians sitting around it but the food on top was strictly German (thanks for the delicious pâté Babbo!), down to the goose and Knödel for Christmas day.
Of course, preparations had to start with the most important job: cleaning the chimney. Luckily Dani wasn't afraid to get up and dirty (read, Fa talked her into it) and took care of that chimney like a professional.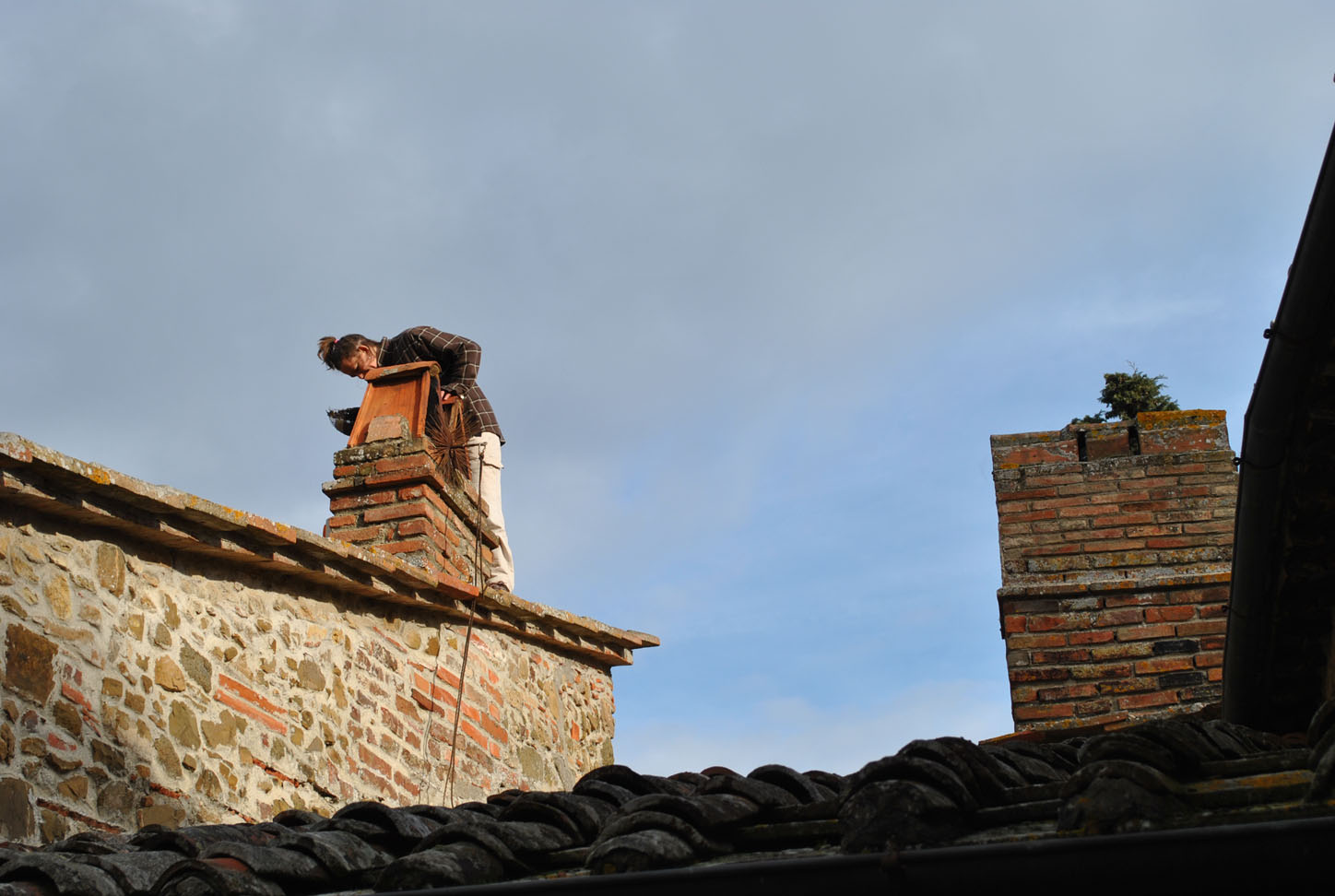 Although as it turned out, the work was for naught as Santa apparently arrives on bicycle here in Italy.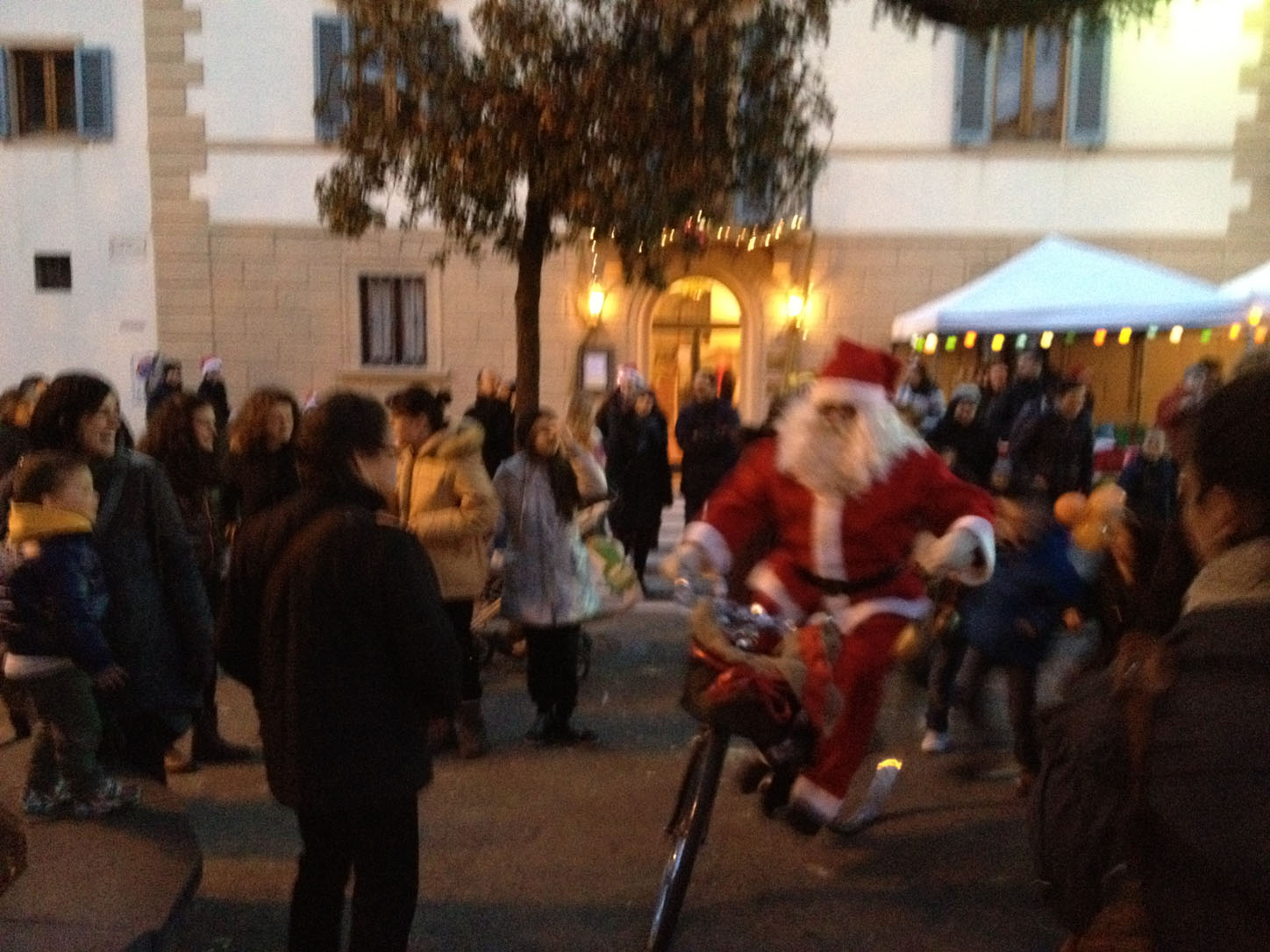 Small Paw got an early start on her presents with a wonderful Hanukkah gift from her godfather. What a lucky duck she is.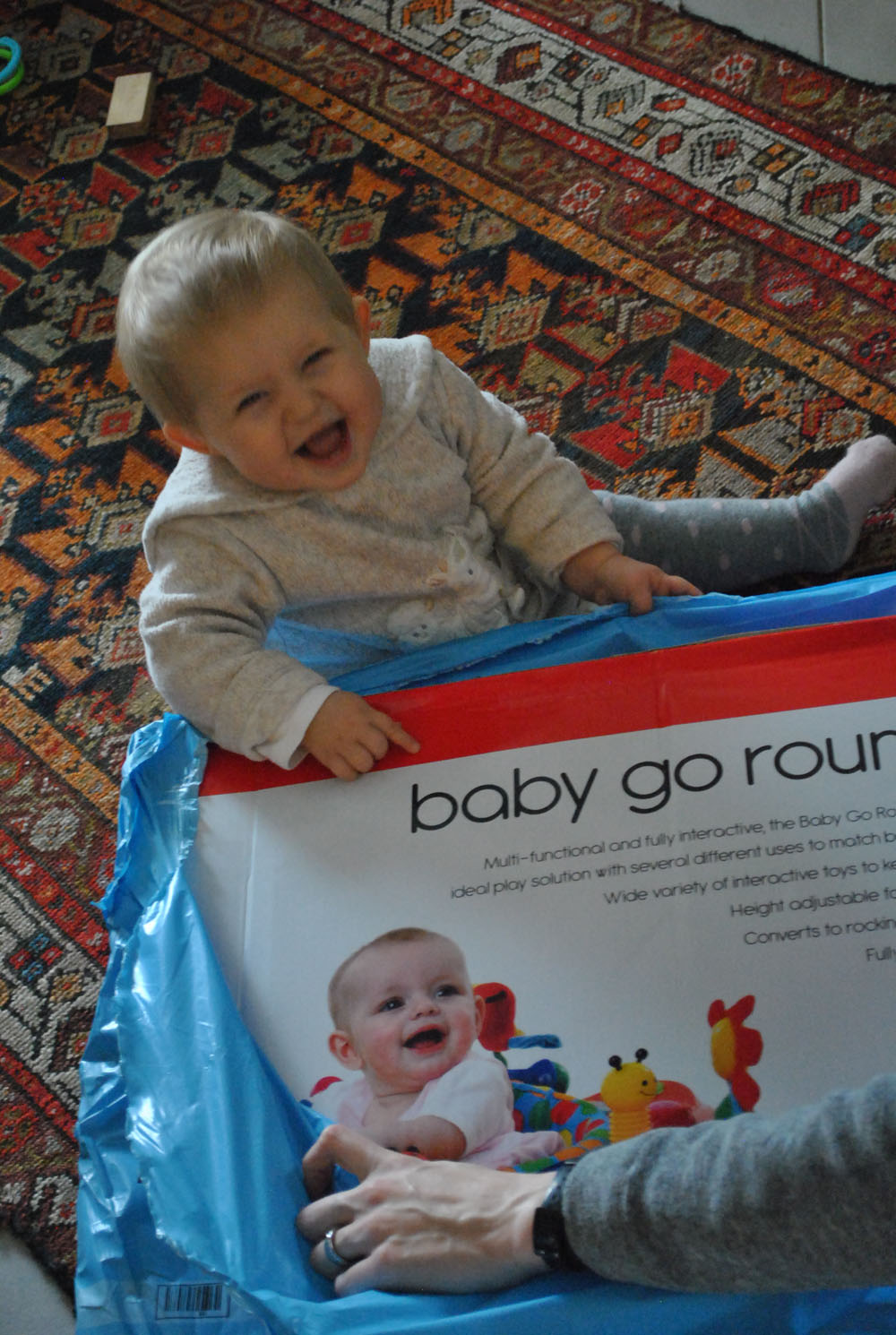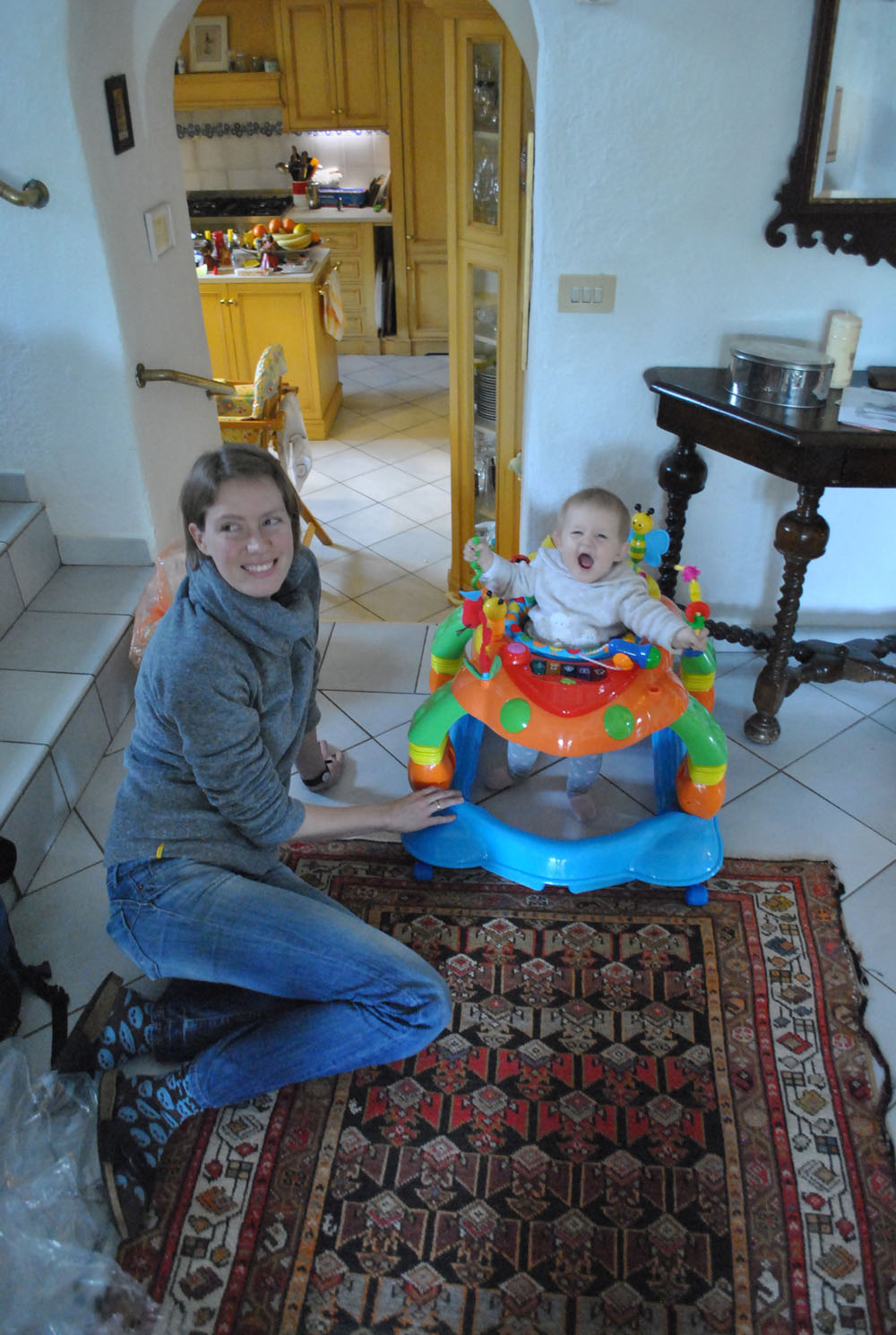 The Christmas eve table.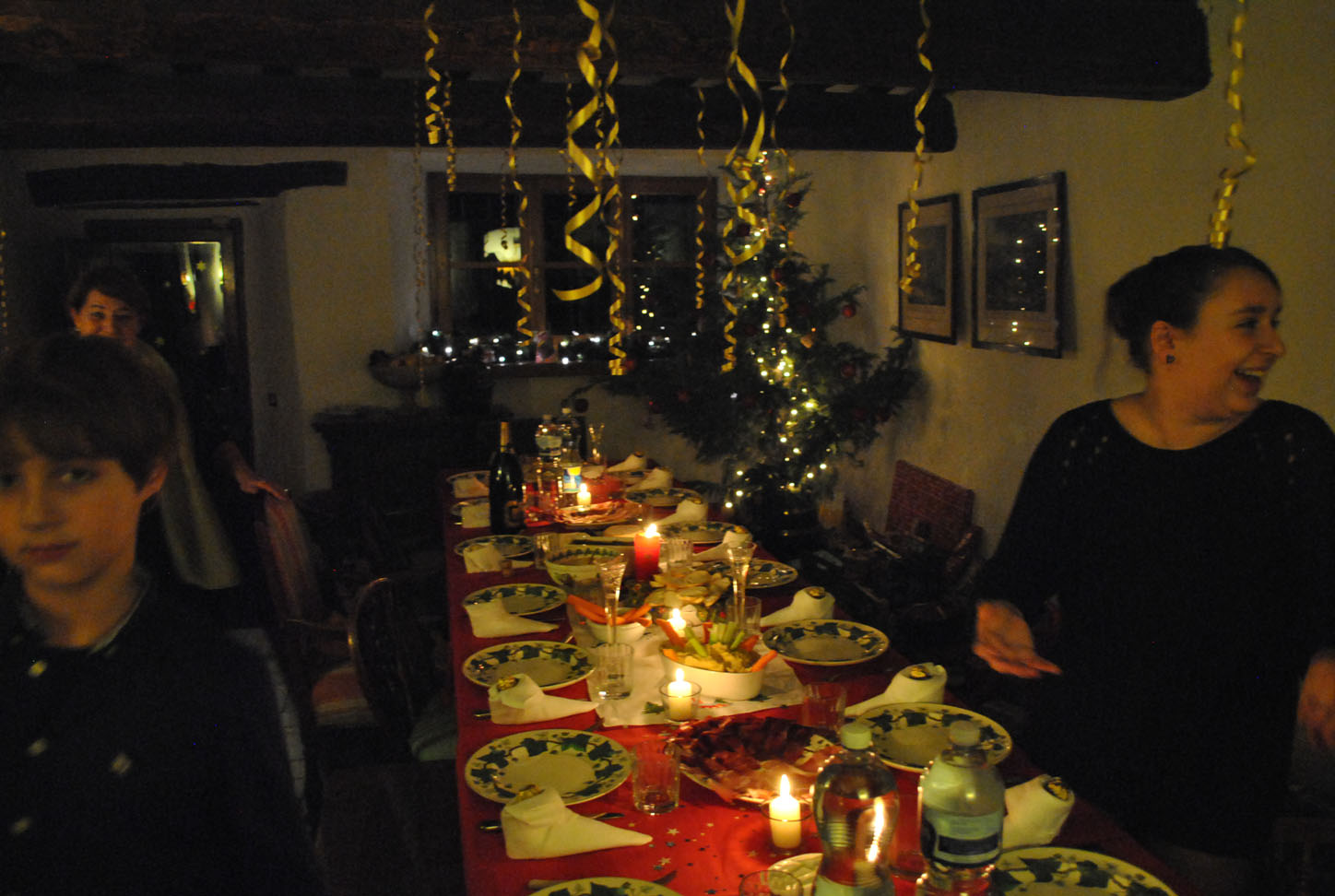 Everyone wore their finest.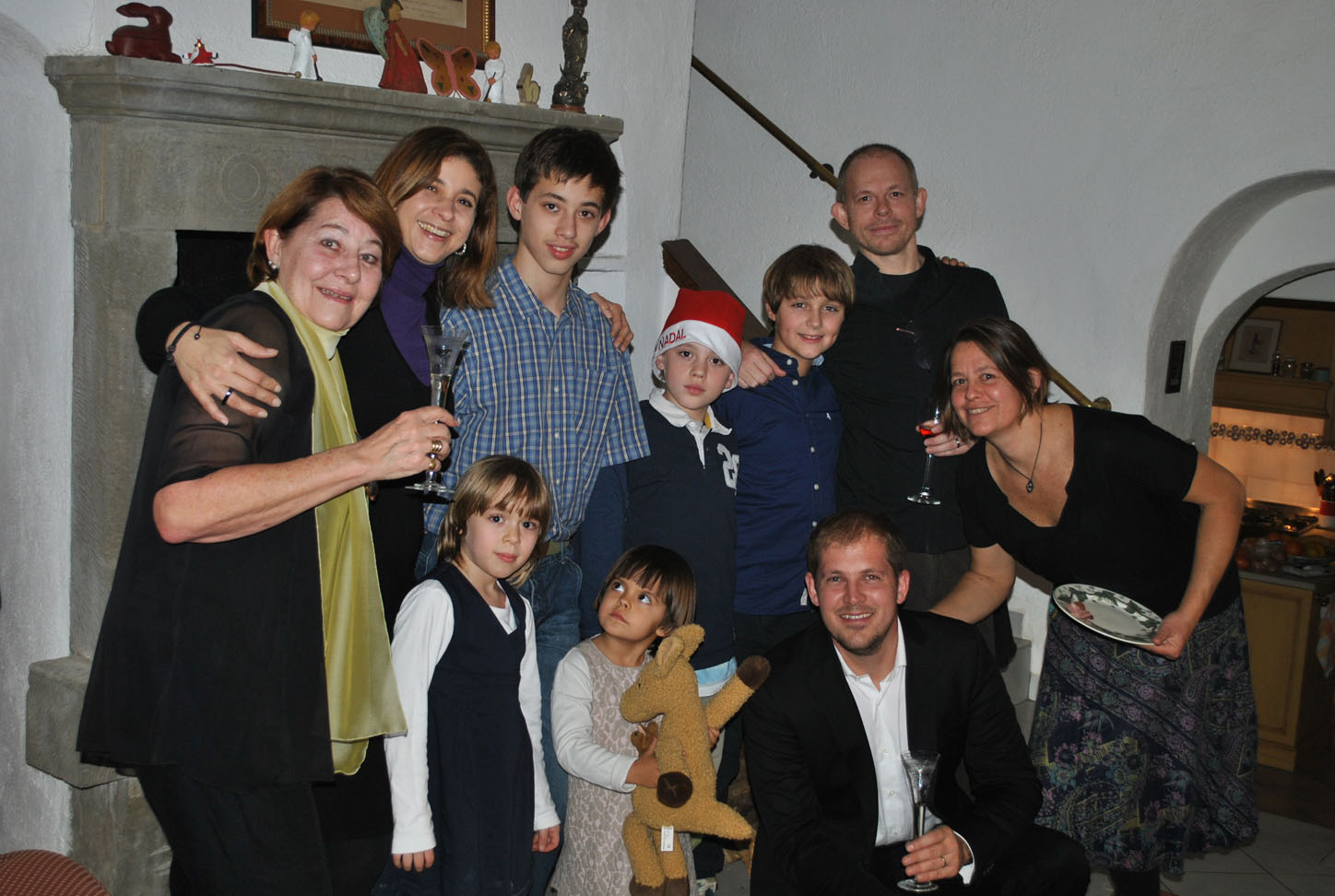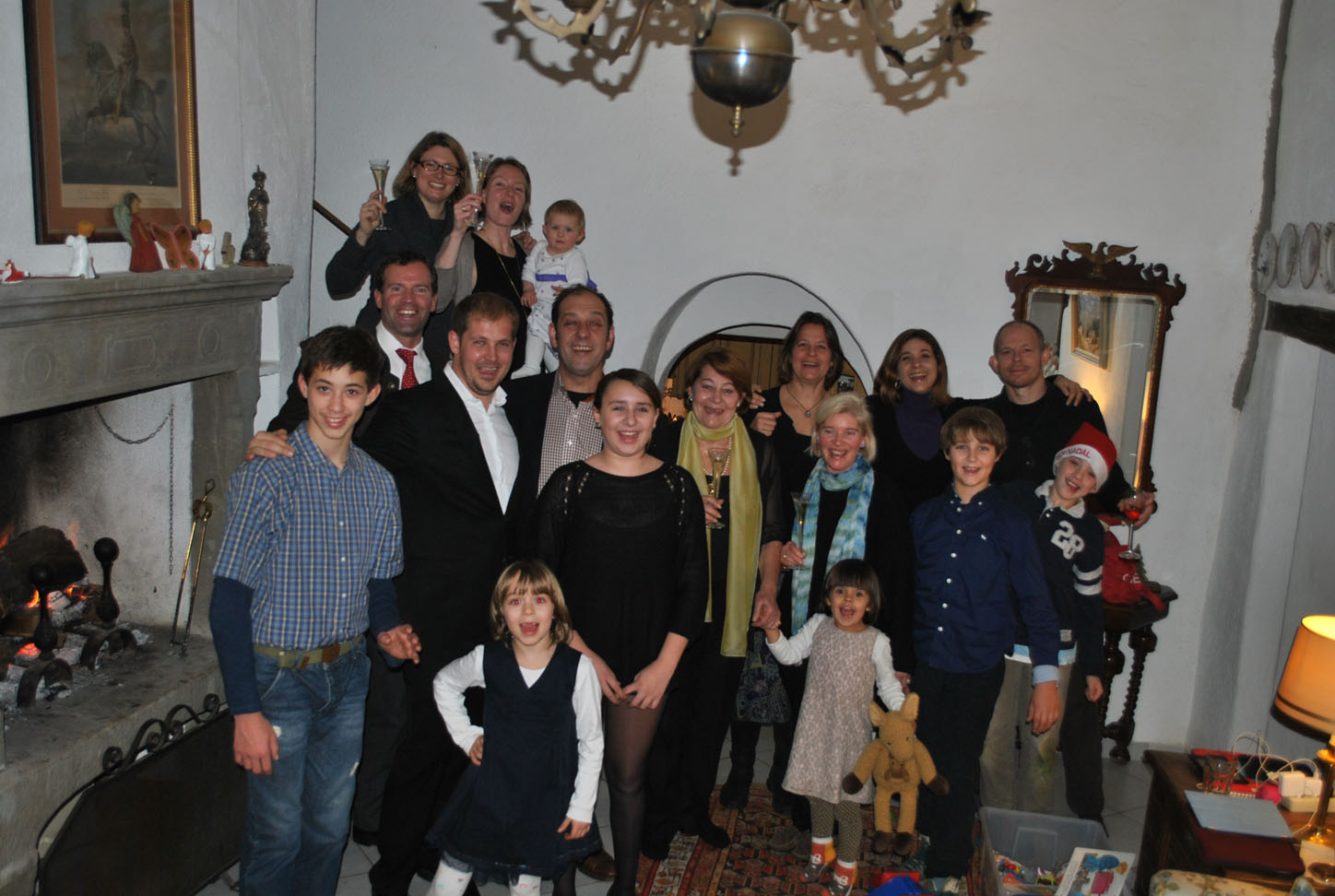 Drinks to get the evening started.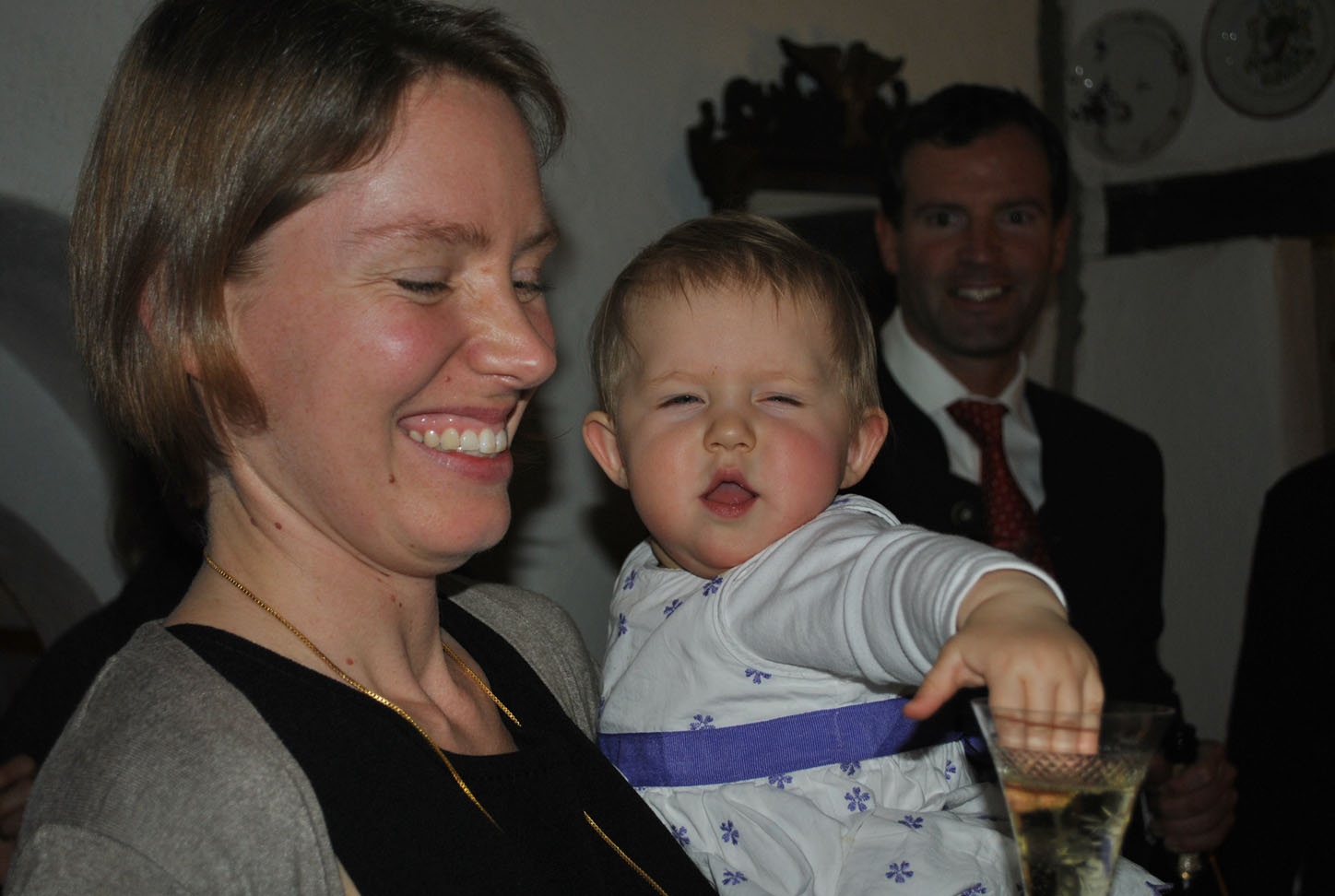 Of course there was an embarrassment of presents.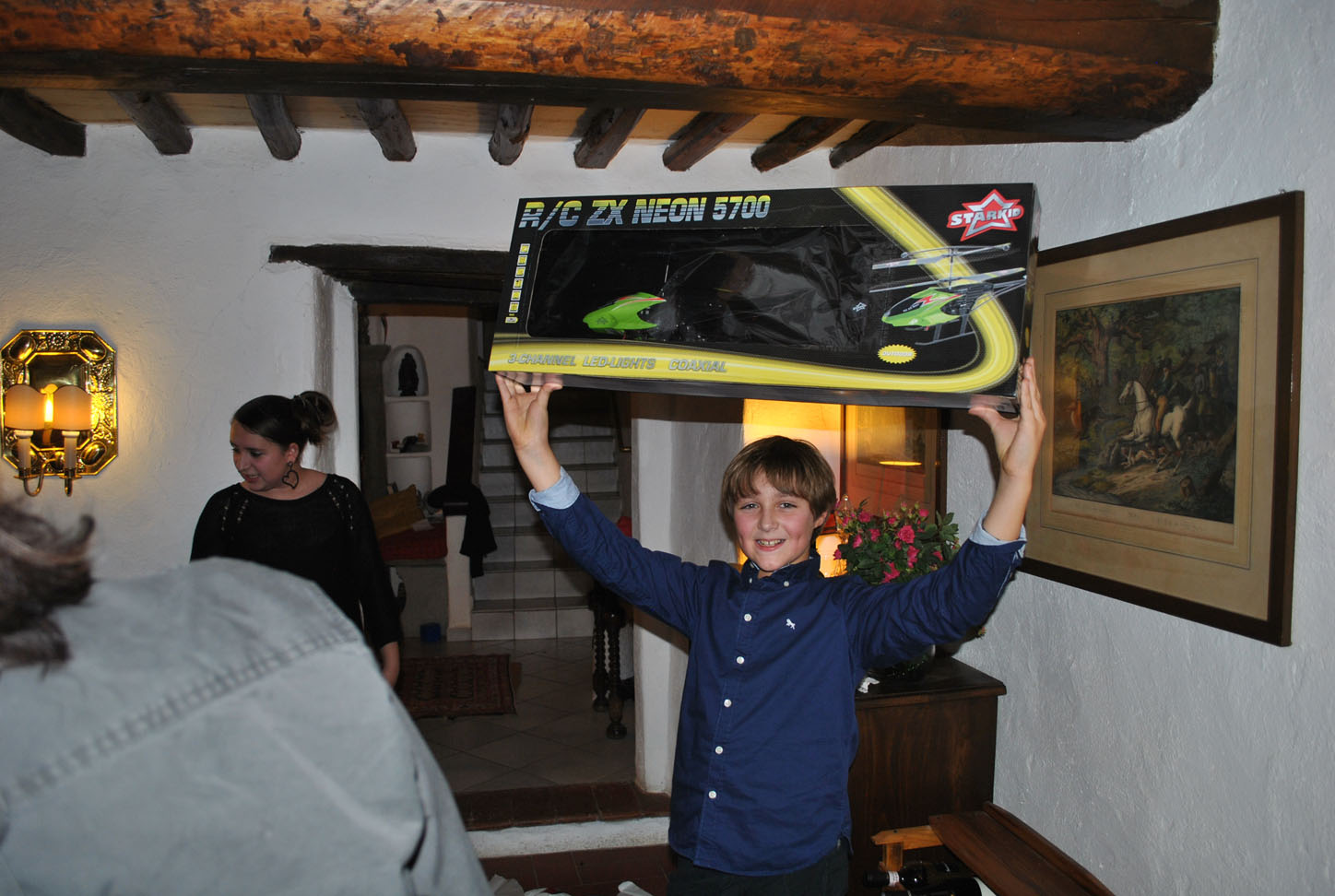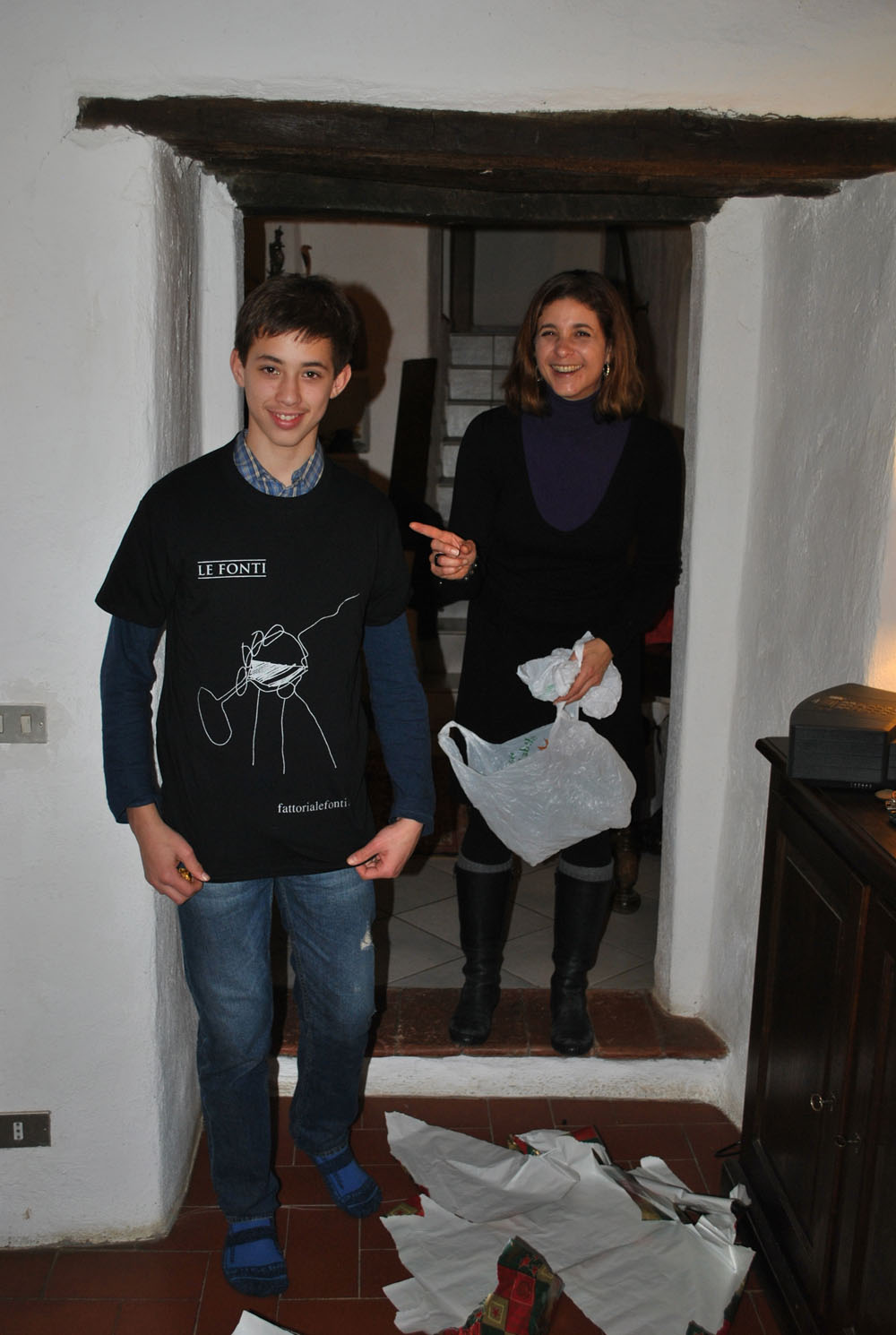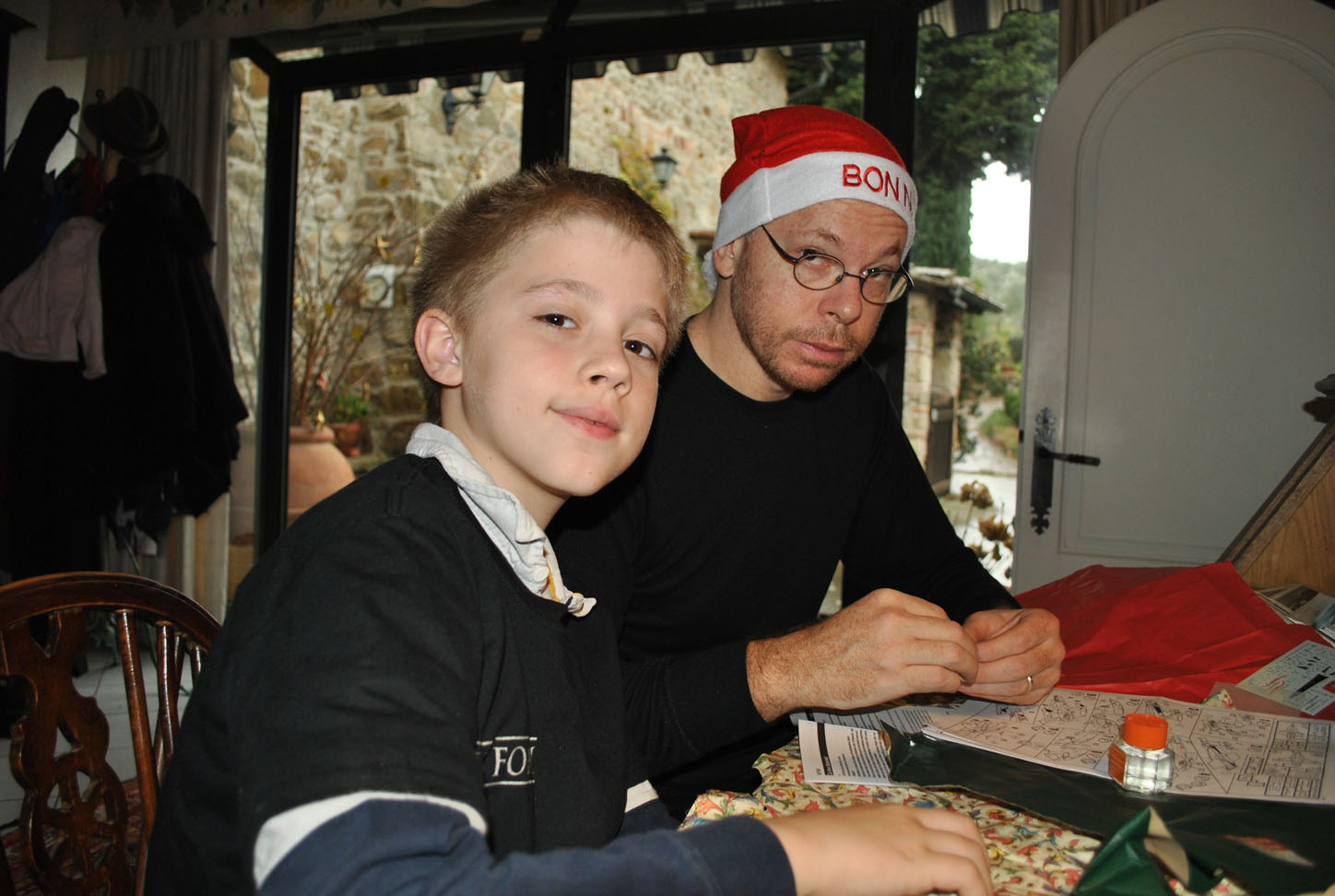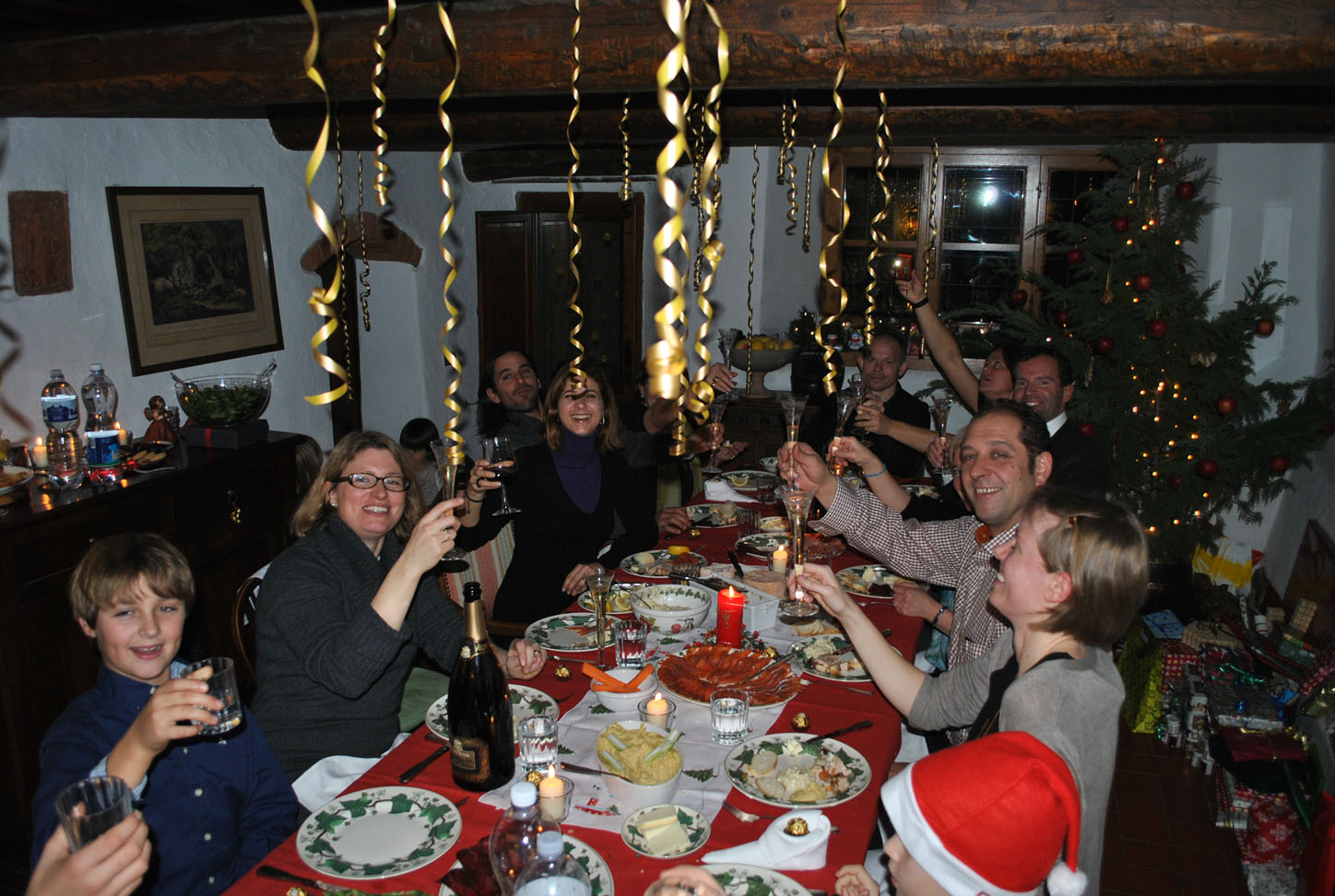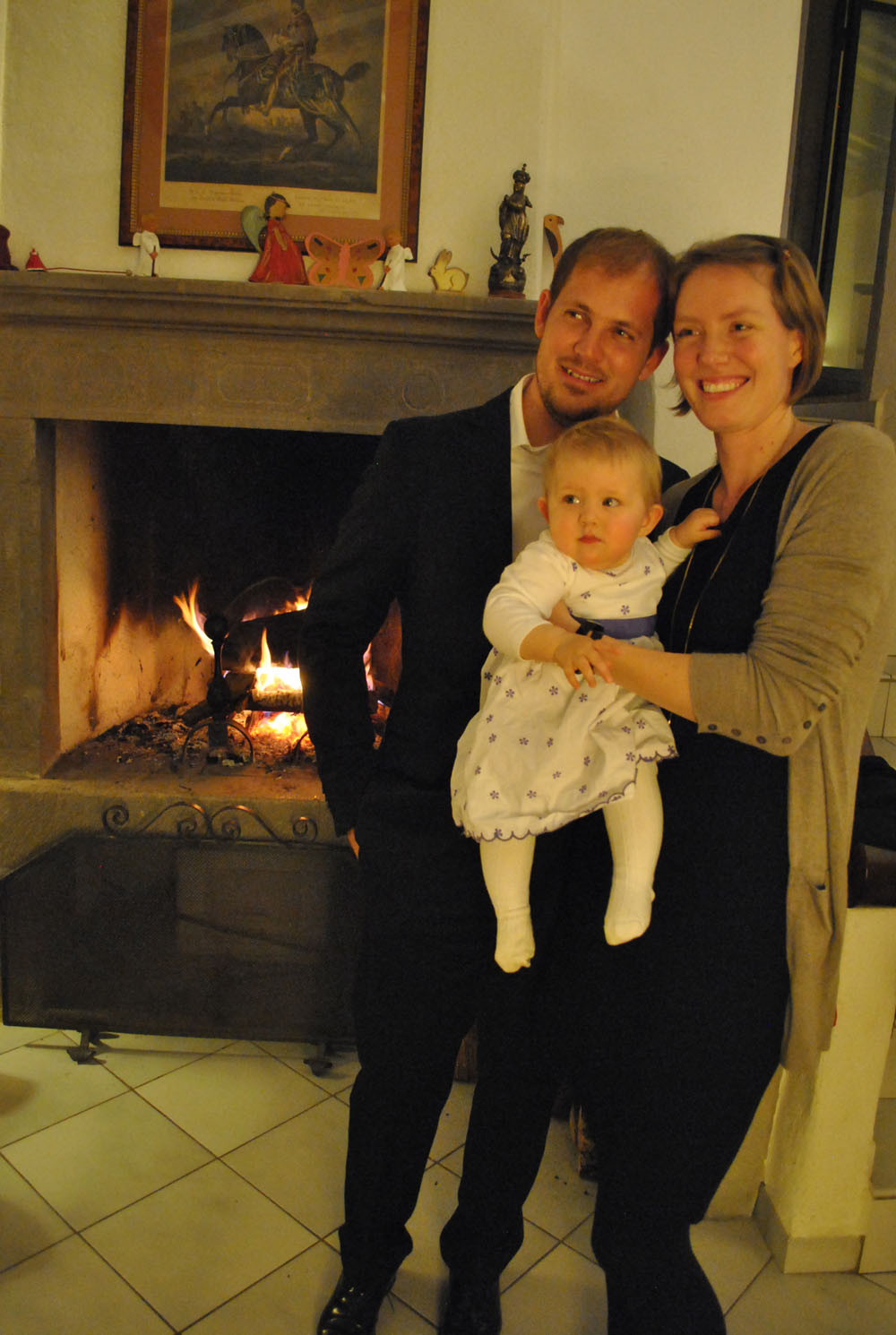 I hope you all had a lovely Christmas too and are getting ready for a splendid new year. We already have several new destinations lined up to get Small Paw into the traveling groove, starting with Japan in March. So stay tuned for more Paws on the Road in 2014!