Our friend Henriikka came to visit us for a few days and after three days of nothing but lazing around the pool and paddle boarding, we finally took her out for a little trip around the island. Originally we meant to go to the Jardins d'alfalbia but we've been meaning to do that for the past hmm, 6 years and it just never seems to happen. Just like this time. Instead we drove up the west coast towards Estellencs and had lunch with a beautiful view at Es Grau.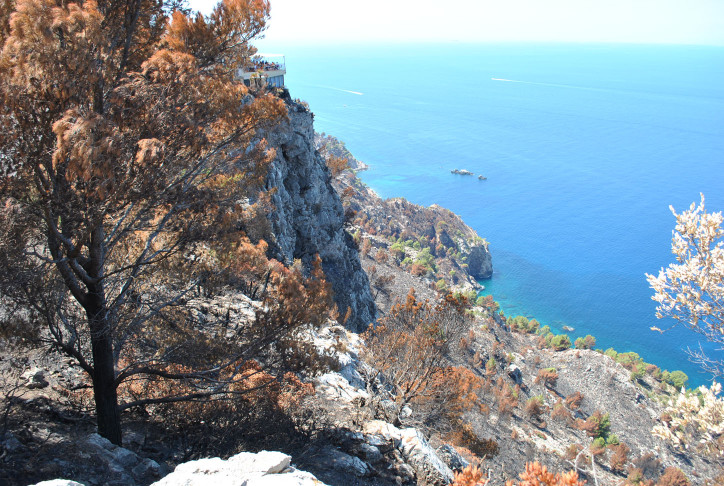 We pass this place every time we drive up the coast and it's always packed; we assumed only because of its spectacular view and unique position to lure in tourists. But the food is actually pretty good. A pleasant surprise.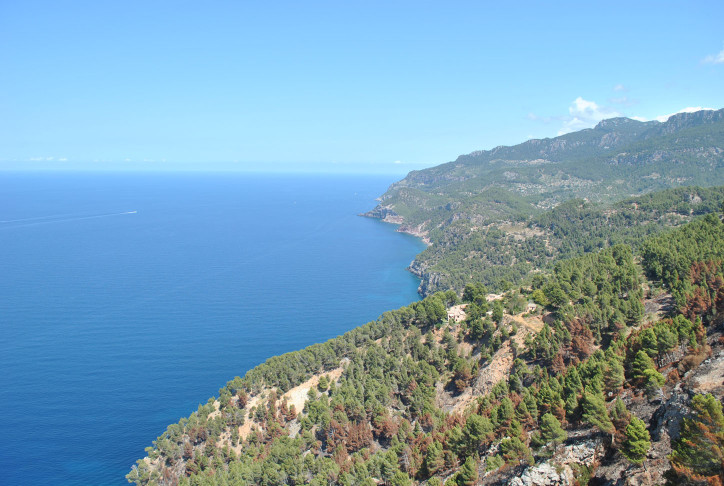 You might have read in the news that there was a horrible fire here in Mallorca a few weeks ago. It burned over 2000 hectares but luckily no one was hurt. The road we drove on now went right through the main area of the fire and it was quite a sad sight all around.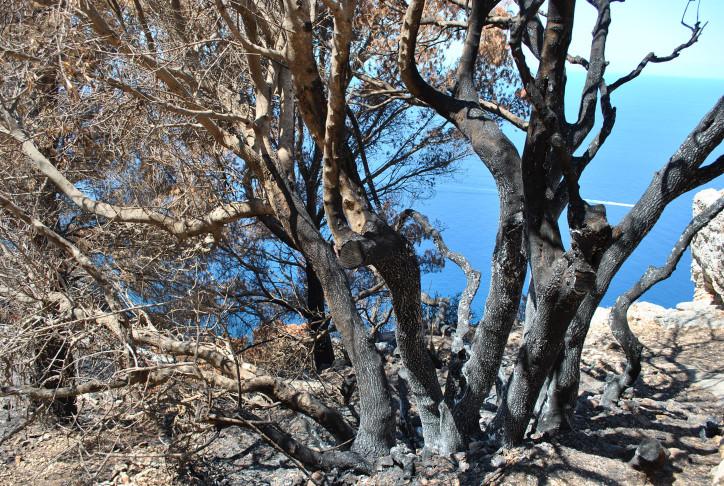 I don't know what the actual damage is but judging from other fires around the island in previous years, the hillsides should start to begin their recovery in a couple of years.
The sea in any case is still as gorgeous as ever on that side of the island.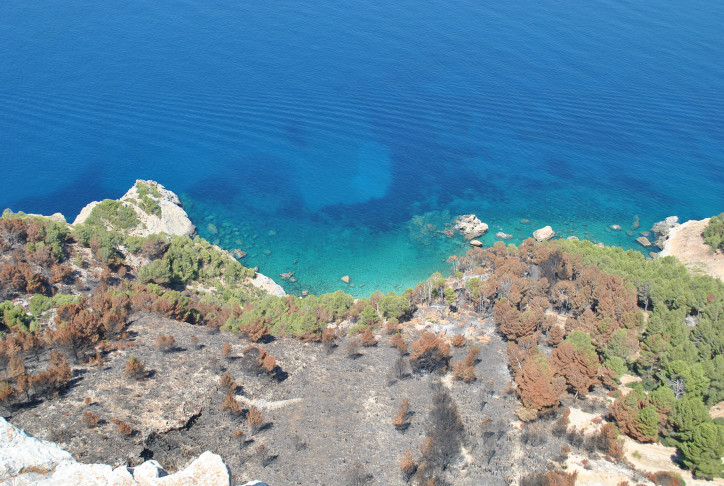 We ended up in Valldemossa, a very pretty little town up the west coast. It's main claim to fame is that Frédéric Chopin and George Sand spent a winter there once. After that not too much happened but the beautiful charterhouse/monastery where they stayed is still around and open for visits.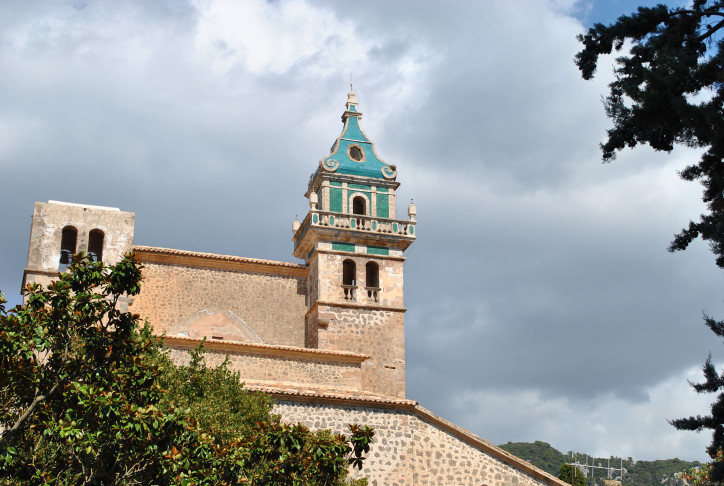 Michael Douglas and Catherine Zeta-Jones also have a house near by and you can watch a movie about the area narrated by him. (Probably to keep any crazy fans at bay…)
We weren't so interested in that though. Instead we trundled through the souvenir shops and old streets still decorated from what must have been a recent village fiesta.