It's been a few years since we've done any actual touristing around Barcelona so a visit from our friend Giulia was the perfect opportunity to rectify that. She wanted to see the Sagrada Familia and to complement the Gaudí experience we also went to see La Pedrera, aka Casa Milà and Parc Güell.
We almost threw in the towel at the Sagrada Familia when we saw the line for the entrance which wrapped almost half-way around the entire church and didn't seem to be moving fast. But then we had the glorious idea to check if they offered online ticket sales (they do) and we purchased three tickets on the iPhone right there, walked to the head of the cue and into the church. Not sure why other tourists don't do the same. Lack of knowledge about the online option? Or to avoid roaming charges for using the internet? In any case, we made it just in time before the rain started so we felt very pleased with ourselves and just a little bit smug.
The inside of the cathedral is finished now, except for some missing stained glass windows and other colorful adornments. But definitely a big change to 9 years ago when all you saw was a sea of cement mixers and scaffolding.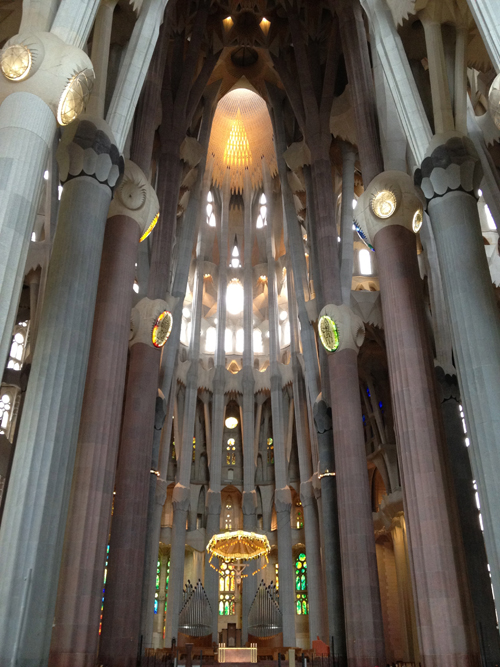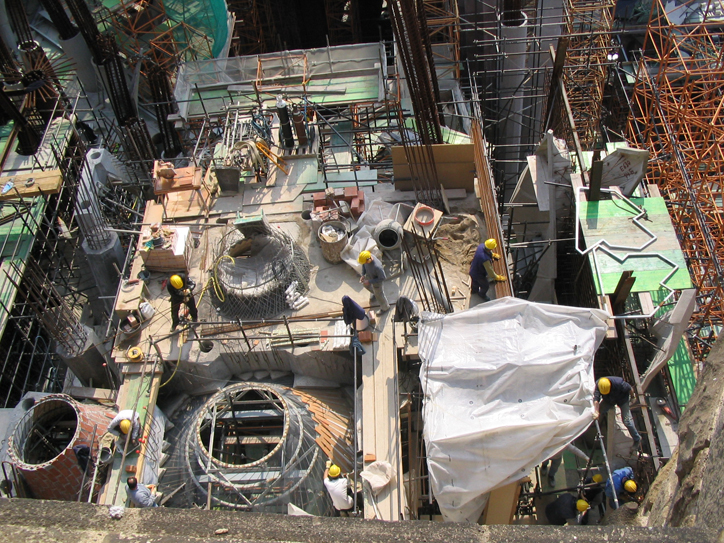 In Parc Güell we were surprised by a bit of drizzle but thanks to that the park was actually quite empty, especially for a Sunday. Even the Pedrera didn't have a line for getting in. Excellent!
At night we happened upon the dance of the giants in front of the Catredal del Mar in the Born. The "gegants" had come out for the fiesta de la Santa Eulalia which I've never heard of but maybe that's because we didn't spend much time in the Gotico when we lived here…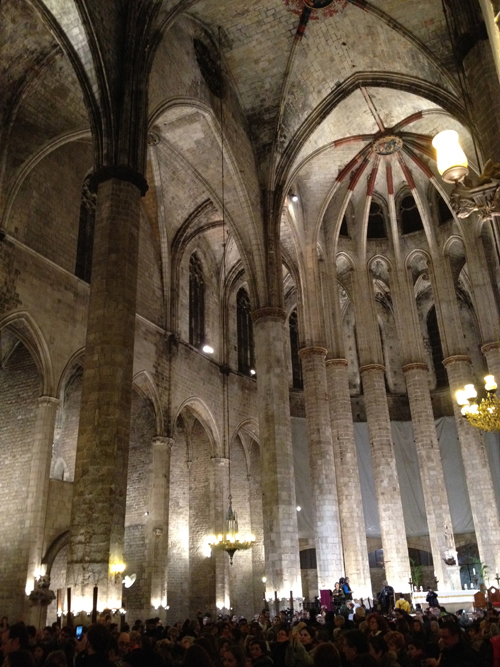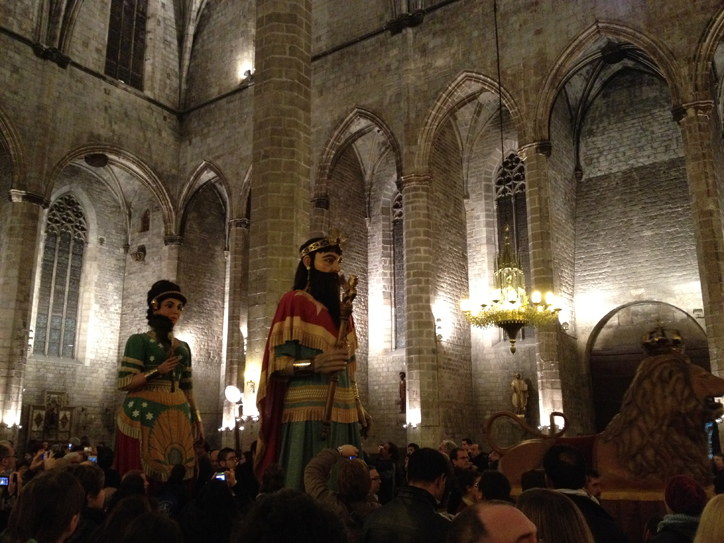 They also put on a fantastic light show on the ajuntamiento building downtown, reminiscent of the Sydney Christmas lights.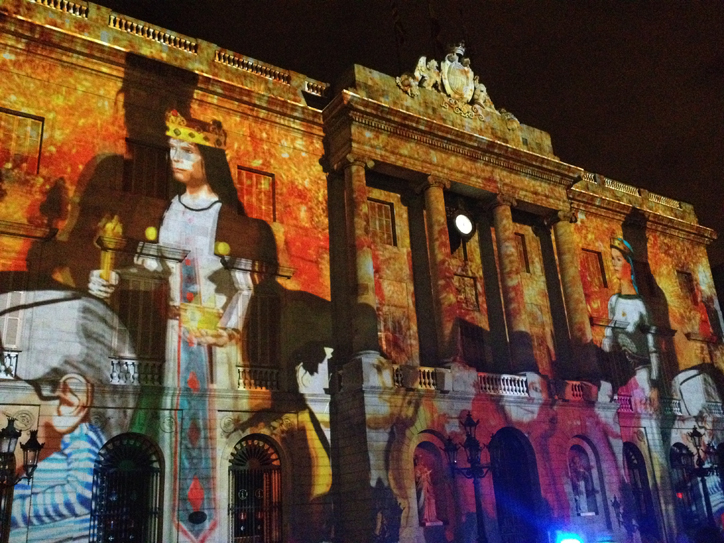 One Response to "Gaudí revisited"