For the summer I am traveling though the seaside towns of Mallorca. Luckily I got a gift in the mail recently for literally hanging out. It's a Cacoon that you hang and I love swinging in it. At the apartment the walls are too close, so I requested to be taken to the beach by the authorities since the Cacoon has UV protection for my sensitive skin. Here we are arriving at the beach.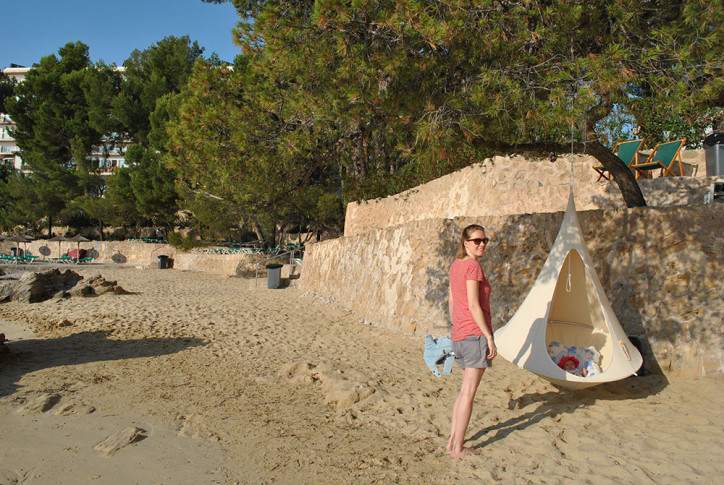 Very convenient pine tree location and just meters from the waters edge. Transportation was off his game and it took him several throws of the rope to get it over the tree and through the branches at just the right angle.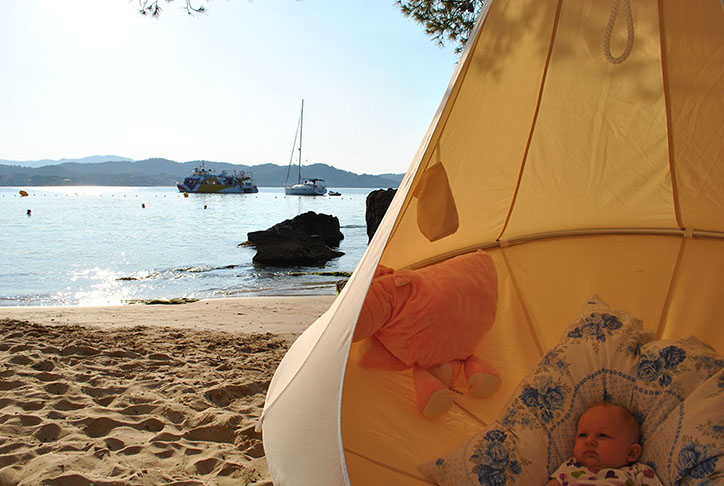 It was so nice swinging that I did not mind being all by myself. The authorities went in the water, although Transportation only put his feet in, his excuse was that he had to be close in case a dog came down the beach and jumped in the Cacoon with me.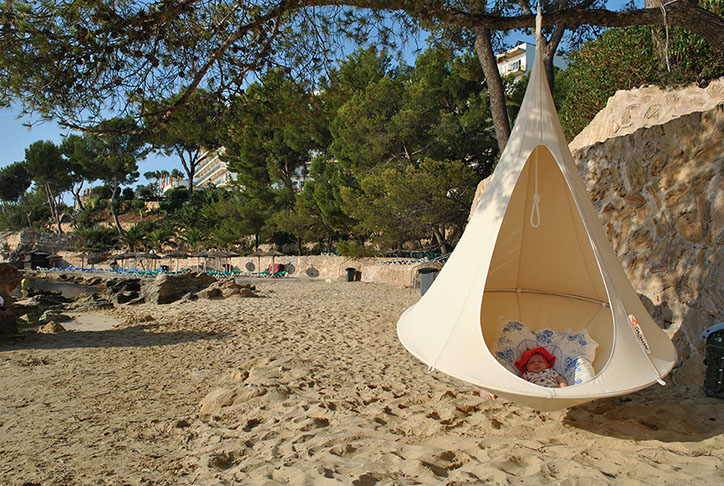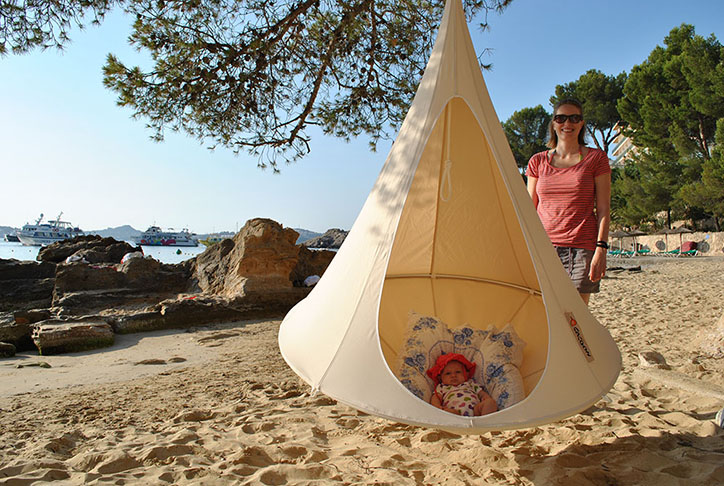 I fell asleep and they put me upside down instead of facing up as recommended by World Wide Everybody and their Grandma's Association. Normally I don't mind upside down put on a concave object it's not great on the neck.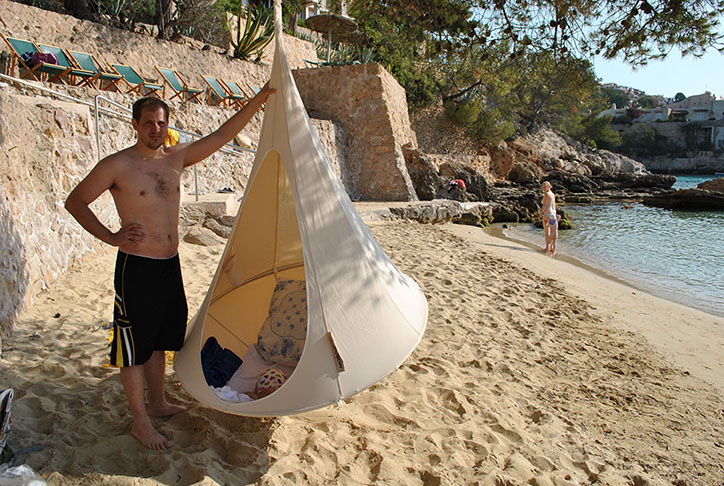 The authorities then had breakfast and set about trying to do the crossword puzzle on their iPad.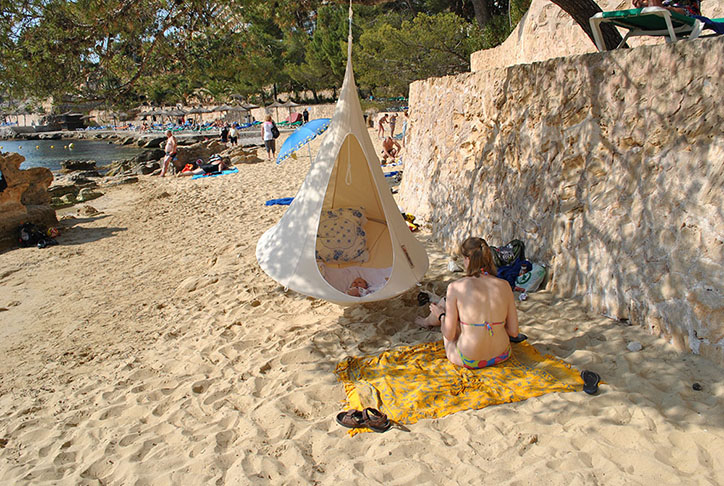 In  the meantime the beach filled up with people all jealous of my hanging tree nest. I played and swung in it with the breeze for a couple of hours.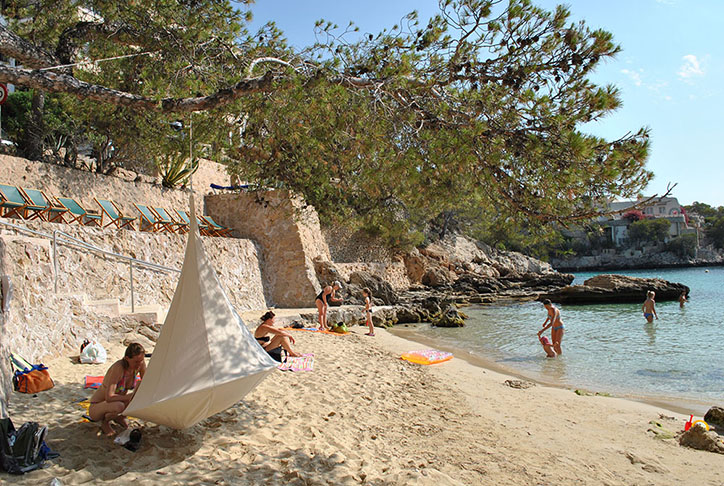 After failing to do the Saturday crossword (I think they got about 10 clues and only because I helped) the authorities started to get bored. So they set about placing the pig above my head and taking pictures as well as spinning me right round like a baby on a record.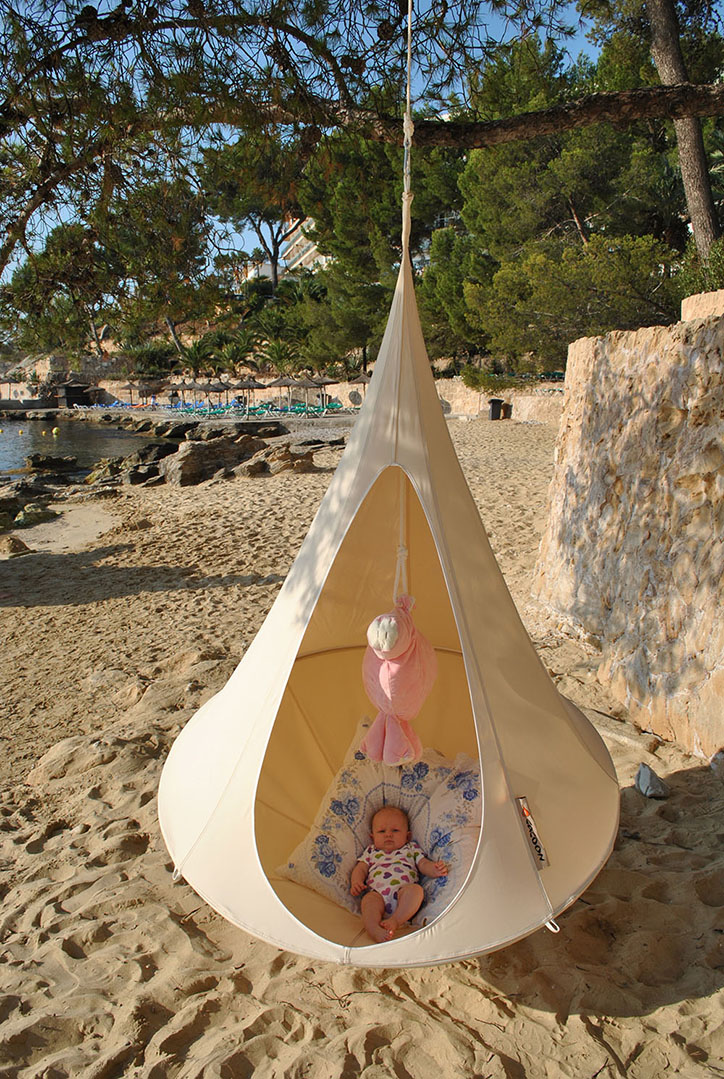 Next I shall make them take the super nest on hikes, so I can nap in the forrest.
4 Responses to "Hanging by the Sea, Literally"