Maybe you've noticed we haven't posted in a while? Sorry about that but we've been a bit busy expanding the Paws family. Please meet the smallest paw on the road.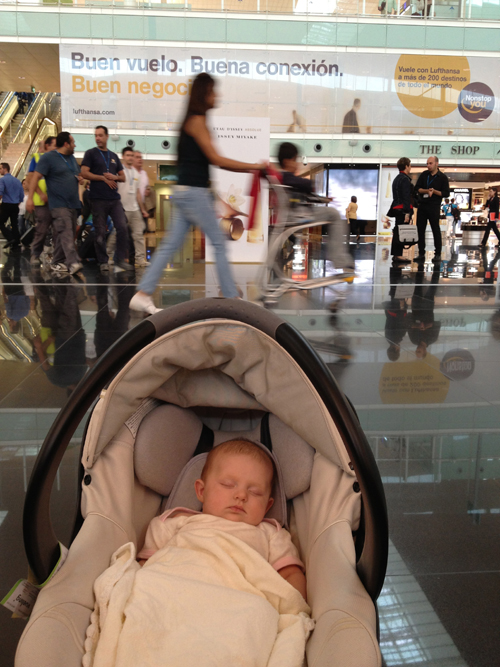 She's still tiny but already well-versed in the art of travel. Now 10 weeks old she's already been on every form of transport available (car, bus, subway, train, plane, boat) so we've decided for her first birthday we'll book her a trip with Virgin Galactic.
The paws will keep on traveling albeit a bit slower and with slightly more luggage. So keep checking back for updates on our whereabouts and of course, pictures of the baby paw.
4 Responses to "The Smallest Paw on the Road"