Happy New Year! This is a very delayed post to wrap up some more things about London but we had such a good time that it'd be sad not to tell you about it.
Not to use an easy cop-out but it really did feel like time simply flowed through our hands in London. There was always another fun thing to do, more great restaurants to try, friends to see, parks to explore, museums to visit – just like in New York, we left with a longer list of things to do than we arrived with! But we did manage to do quite a lot of the things we had on the original list so we still unfurled the "mission accomplished" banner with a smug grin.
We spent a rainy day in Greenwich to see the Cutty Sark and visit the Maritime museum.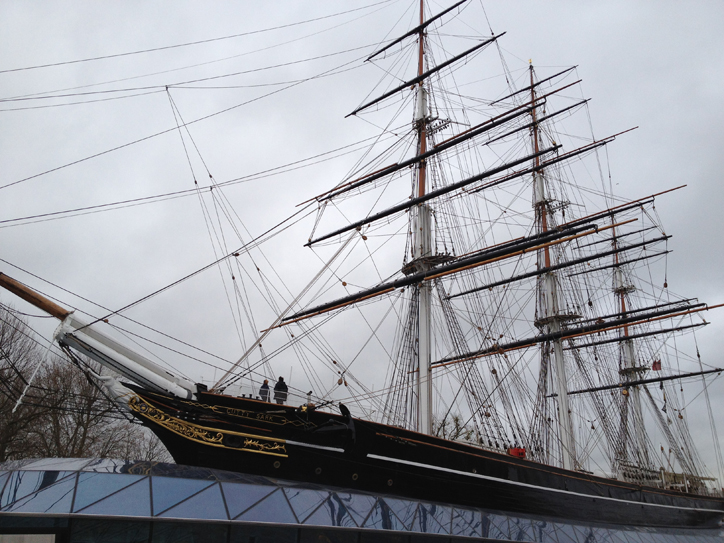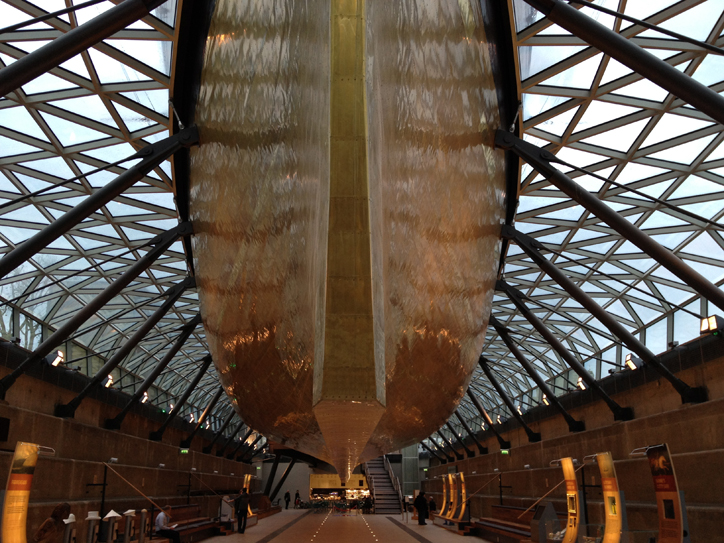 We visited Highgate Cemetery to continue our tour of the "magnificent seven" and took a tour of the western part of the cemetery which is usually closed to the public but the more interesting part because it's all overgrown and wild.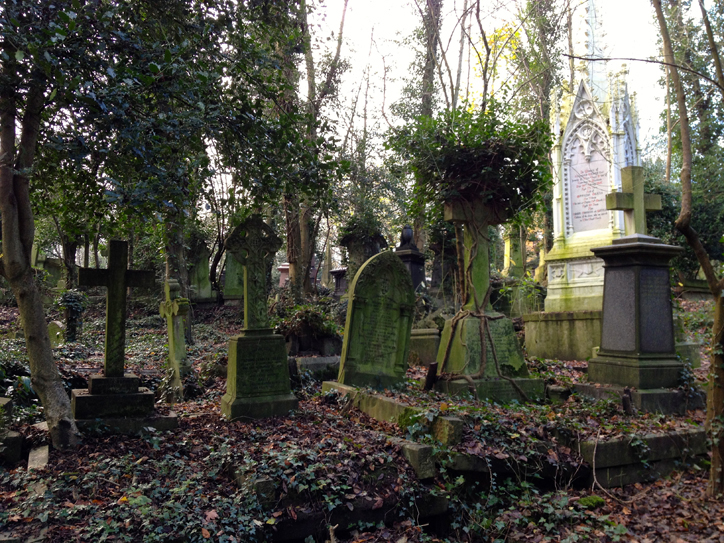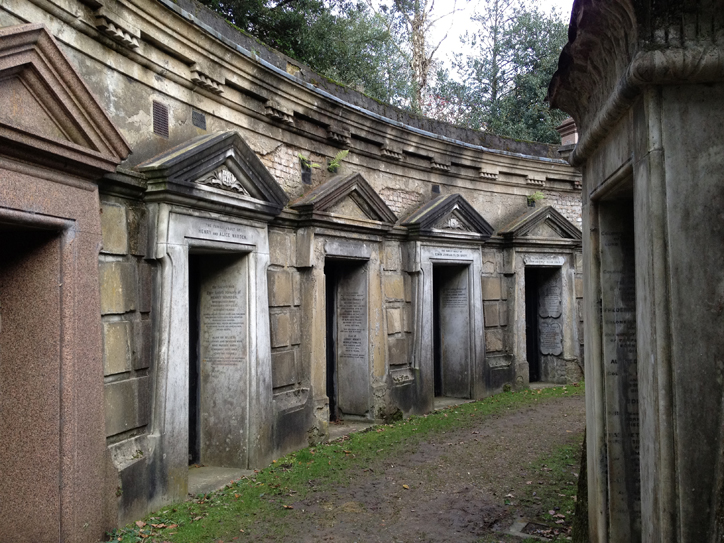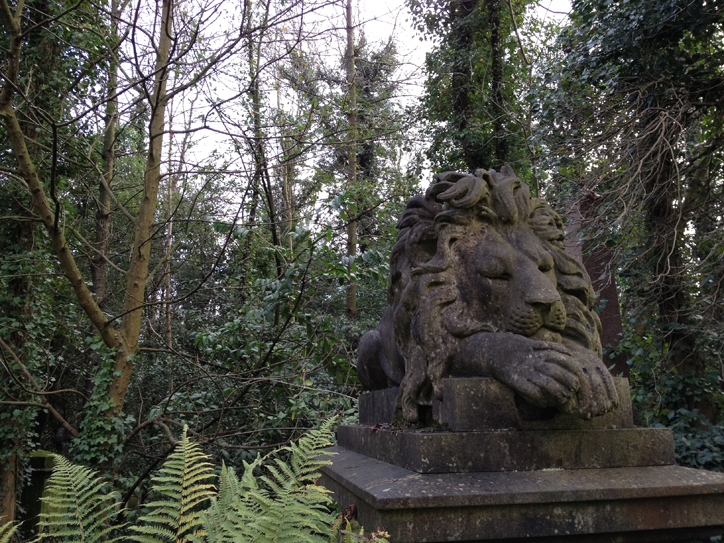 The eastern part is open to the public and houses some very famous figures like Karl Marx and Douglas Adams. A great place to stroll around in piece and quiet.
For an extended stroll, more of a long walk really, we took to the south bank and visited the Brunel museum which isn't quite worth the trip even though the project of the Thames tunnel is very interesting. But the museum is tiny and doesn't have much to show unfortunately. The tunnel itself isn't accessible any longer because of construction work but maybe in the future it'll become an option again, keep your fingers crossed. (Completely unrelated: for a much better quirky museum where you can spend hours, head to the Hunterian museum at the Royal College of Surgeons. It's not for the overly squeamish but has all kinds of fascinating human and animal specimens/parts in jars and lets you watch videos of brain surgery and other crazy things. Another gem we discovered this time around: the Coultaurd Gallery at Somerset House. Well worth a visit and free on Monday mornings!)
Anyway, walking along the south bank we eventually made it to Tower Bridge which showed itself in its best light.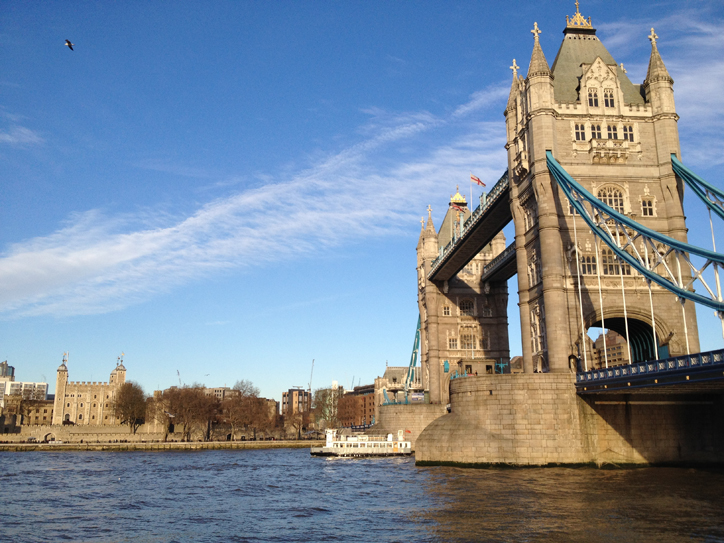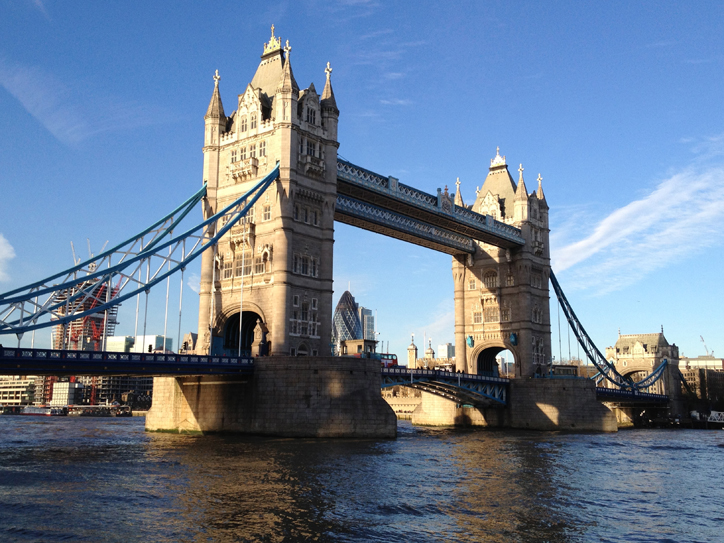 To round things up, we went to jail. Not the Tower – we did that back in August with the rest of the family – but Shawshank penitentiary. Have you heard of Secret Cinema? It's an event organized on a grand scale around a movie. When you buy your tickets you don't know what or where the movie will be (it's secret, d'uh) but weeks ahead of the event you start receiving cryptic messages like a fake name and occupation, some background info on your character and the possible location of the screening. We figured that it had something to do with prohibition and the old south but didn't figure out the Shawshank Redemption link until the very end so it was well done! (Or maybe we're just slow…) They really go all out for the organization, hiring actors to play the ushers/wardens, giving you costumes (prison garb in our case), taking you to the secret location in old-fashioned busses, selling you "library cards" for secret liquor and food purchases – they really thought of everything. Because you have to give up all your personal belongings when you 'go to jail' I didn't have my phone with me during the event but managed to take a couple of quick pictures afterwards of the place (an old boarding school somewhere in East London).