Tuesday evening we got an email from a friend of my sister's, asking if we wanted to go to a sumo match the next day. She used to write for a sumo wrestling magazine and thus knows everything about all the fighters. Of course we said yes.
One of the major tournaments is happening in Osaka right now. Tournaments run for 15 full days with every wrestler fighting once a day, beginning with the lower divisions and gradually making their way to the top fighters at the very end. I think I learned more about sumo in that one day then I know about any other sport, it was exhausting! But such great fun.
The venue in Osaka is a regular sports arena, usually used for basketball. They simply put up scaffolding for the little box seats (those are the pricey ones not just because they are closer to the ring but you also get massive amounts of food and hot tea) and erect a ring in the middle. The ring is actually a mound of clay so as the days go on cracks begin to appear in it and it has to be patched up every once in a while. Because sumo wrestling is such an old sport there are hundreds of arcane rules and regulations that need to be observed, because tradition. I won't bore you with all the weird details we learned but I'll try and slip some in with the pictures.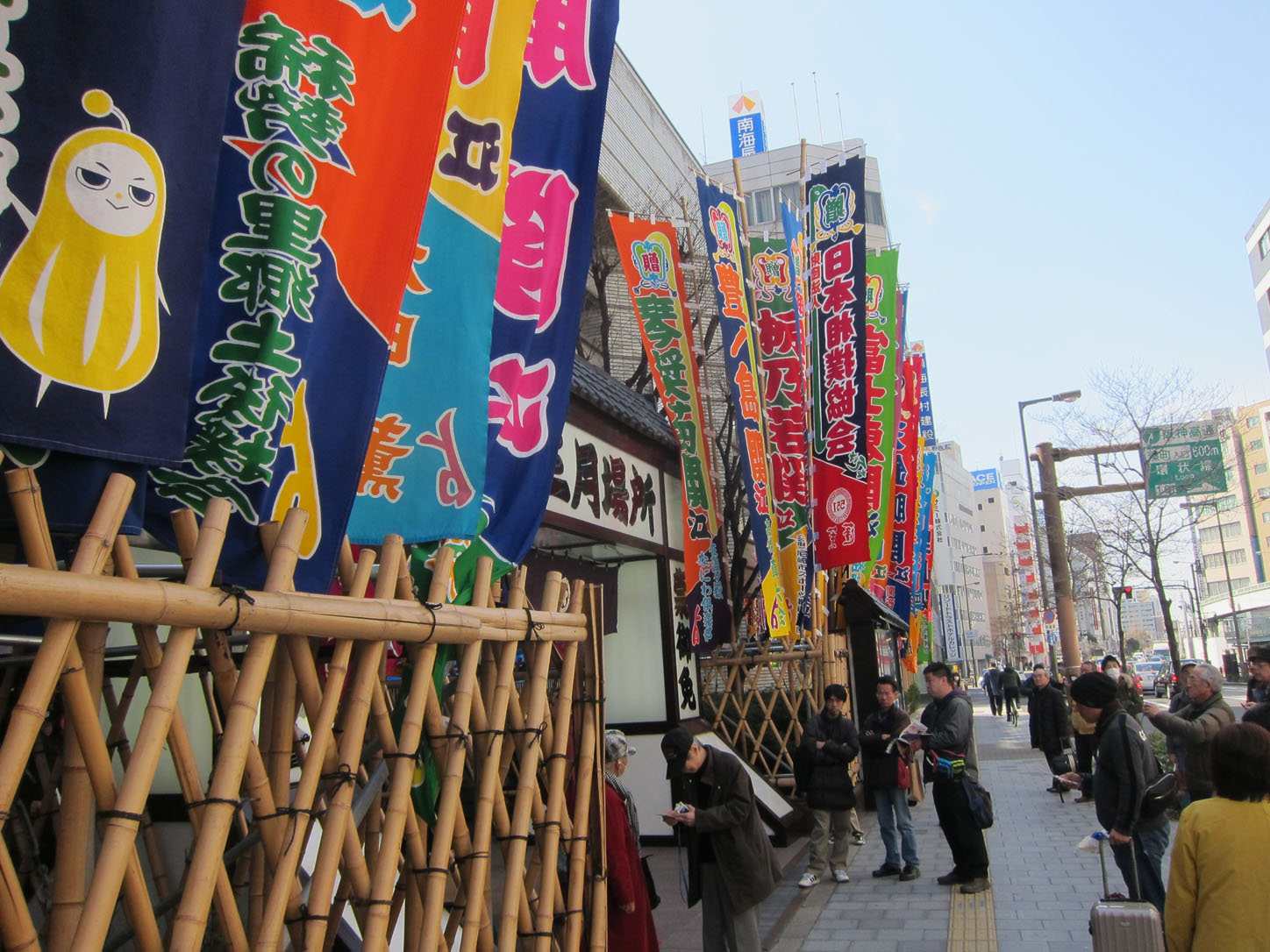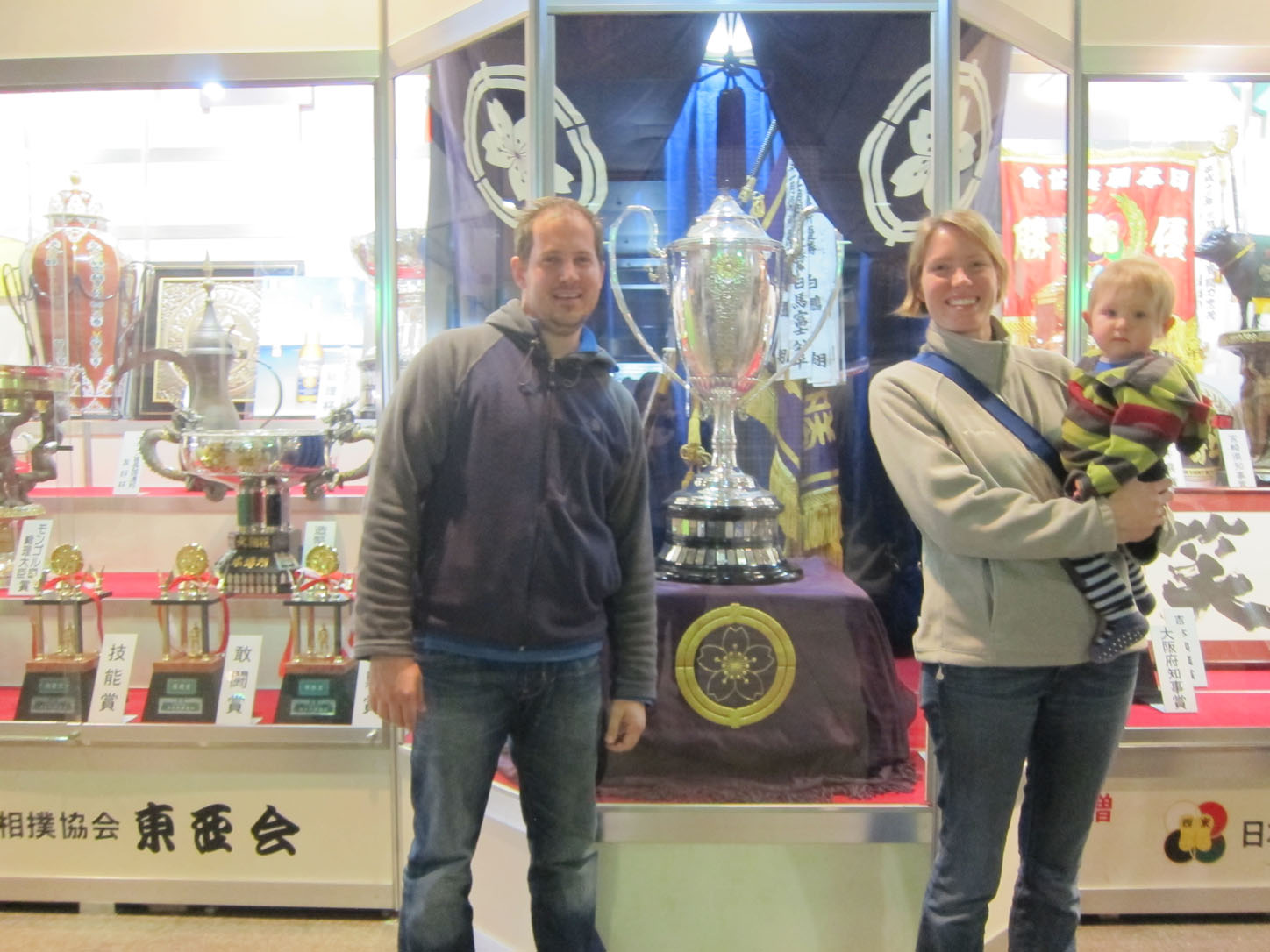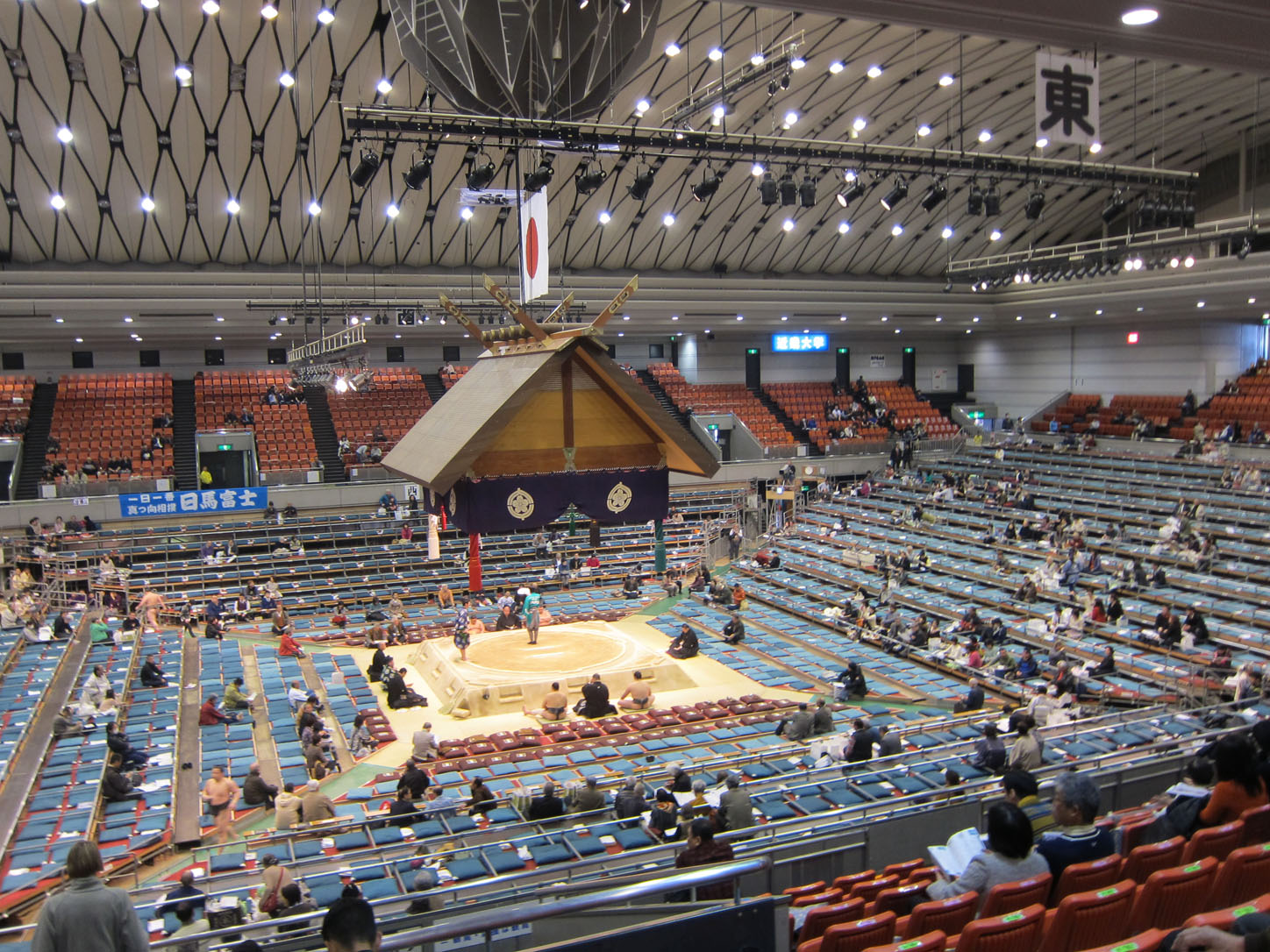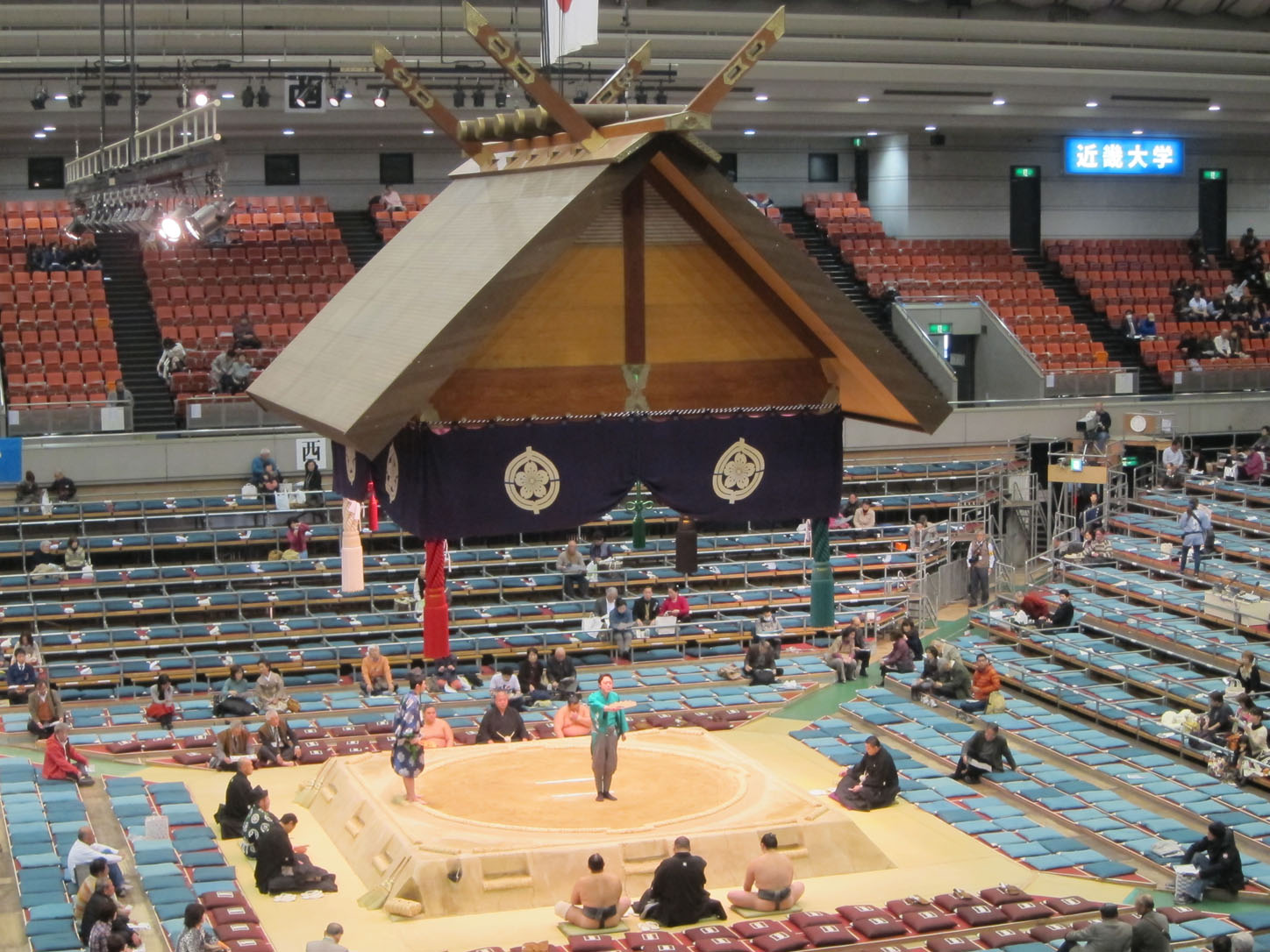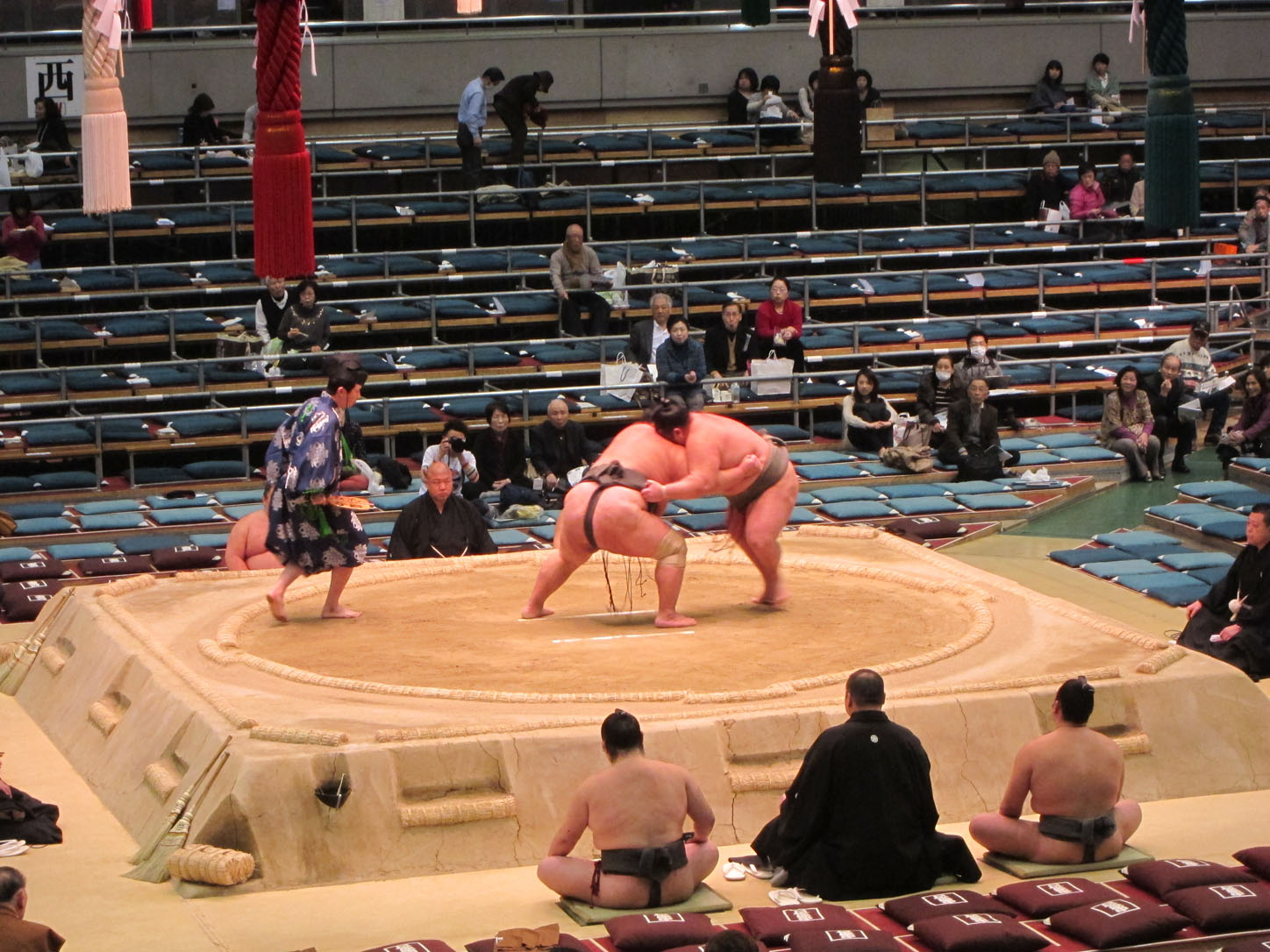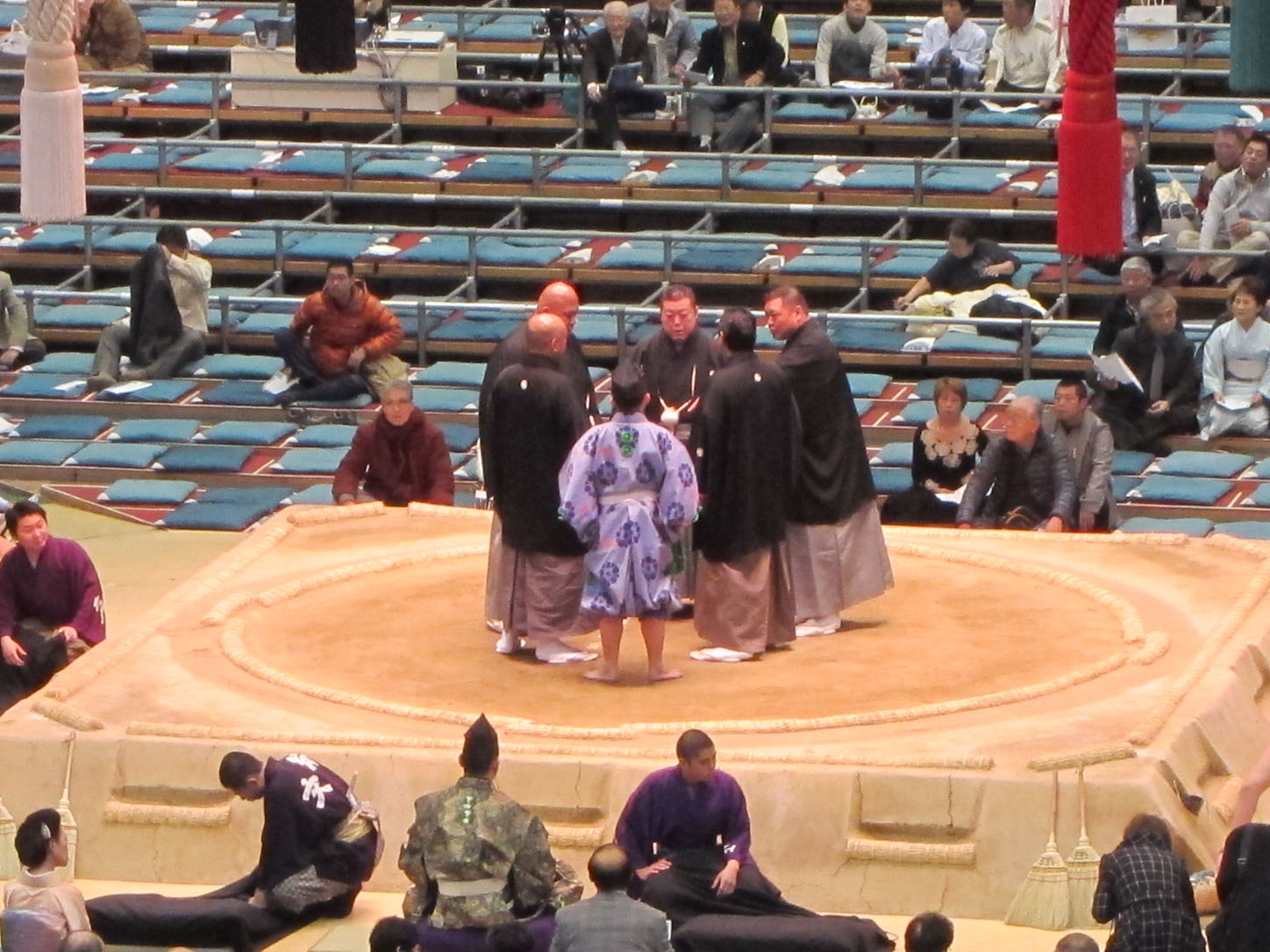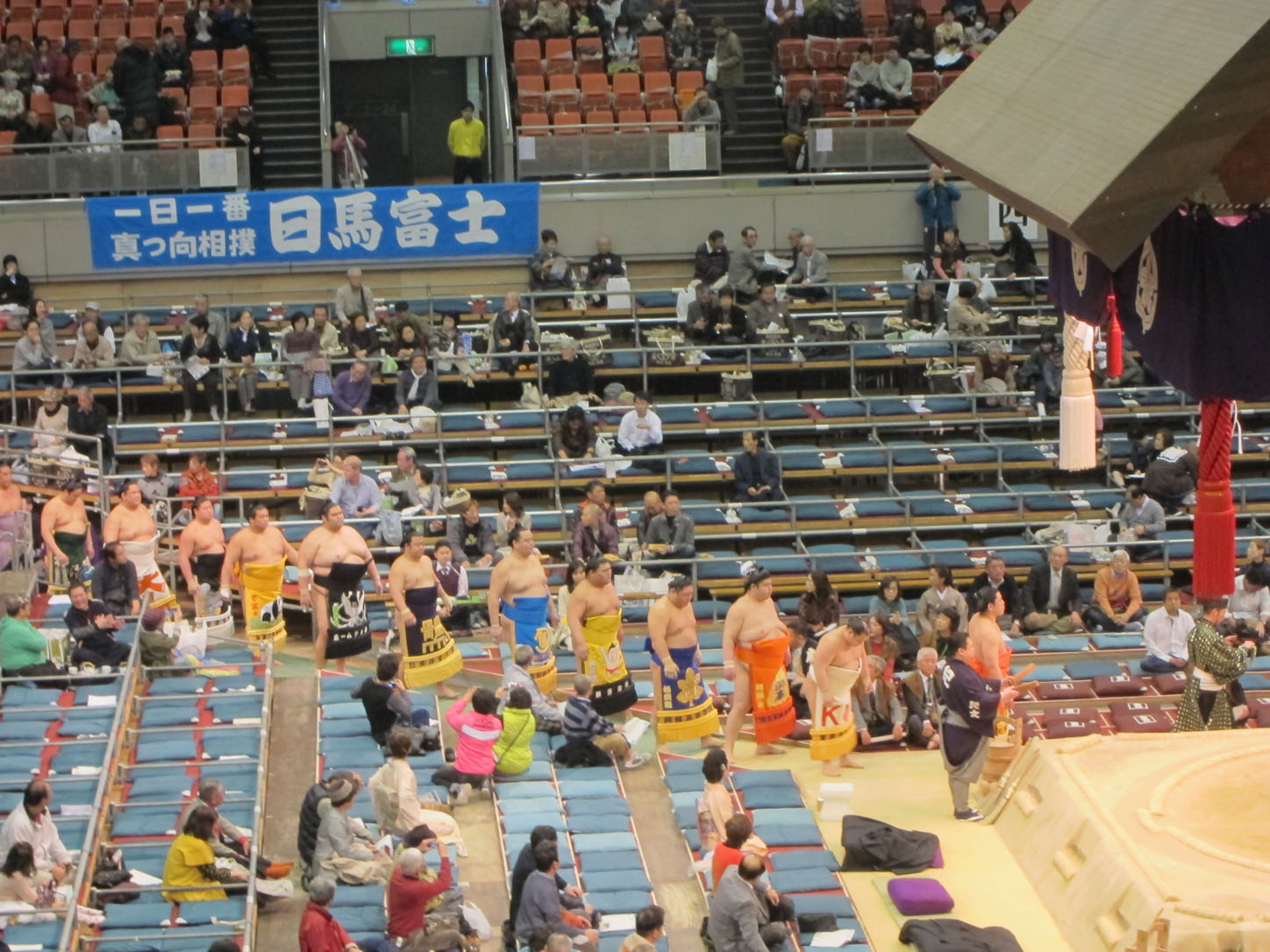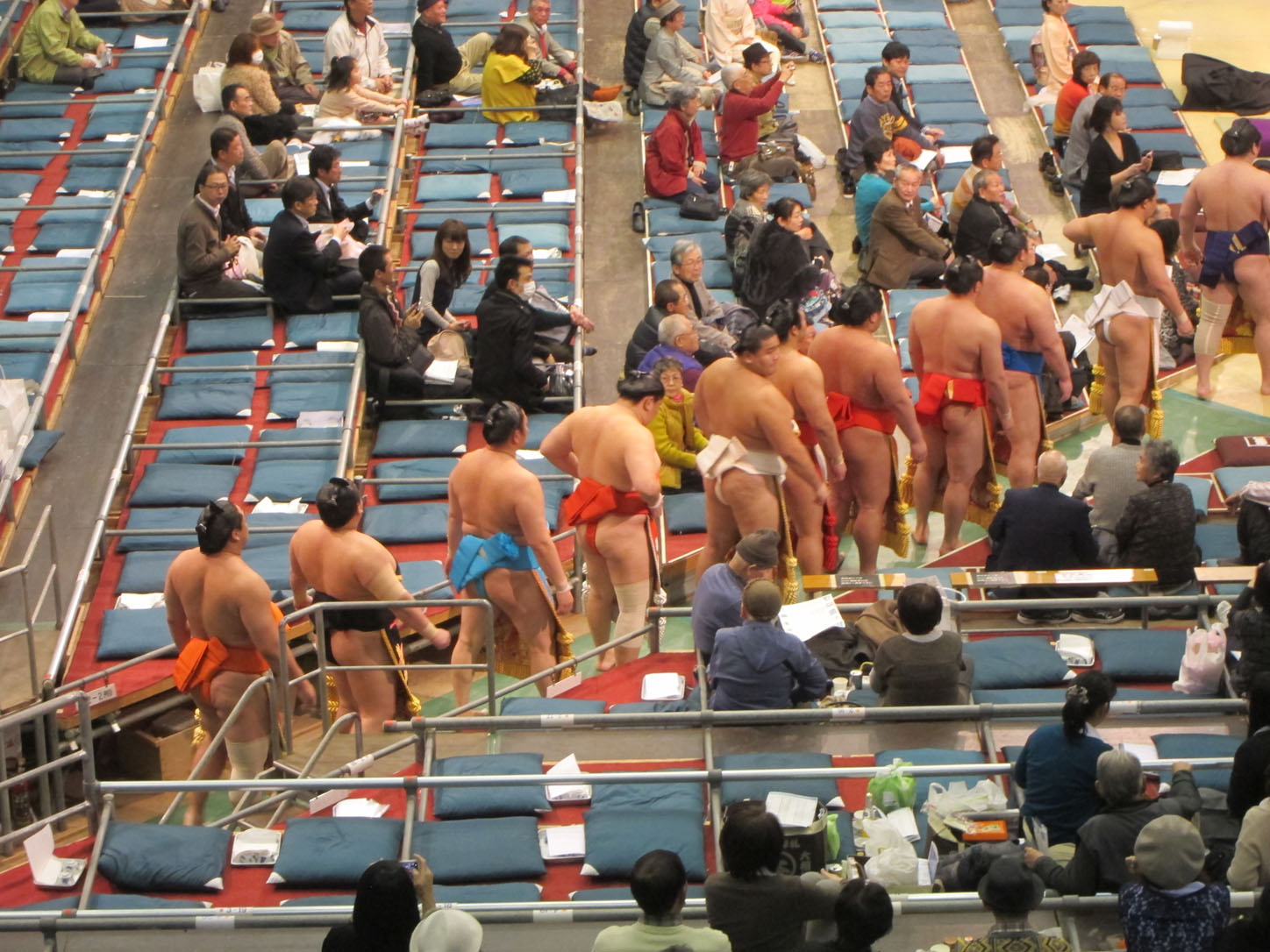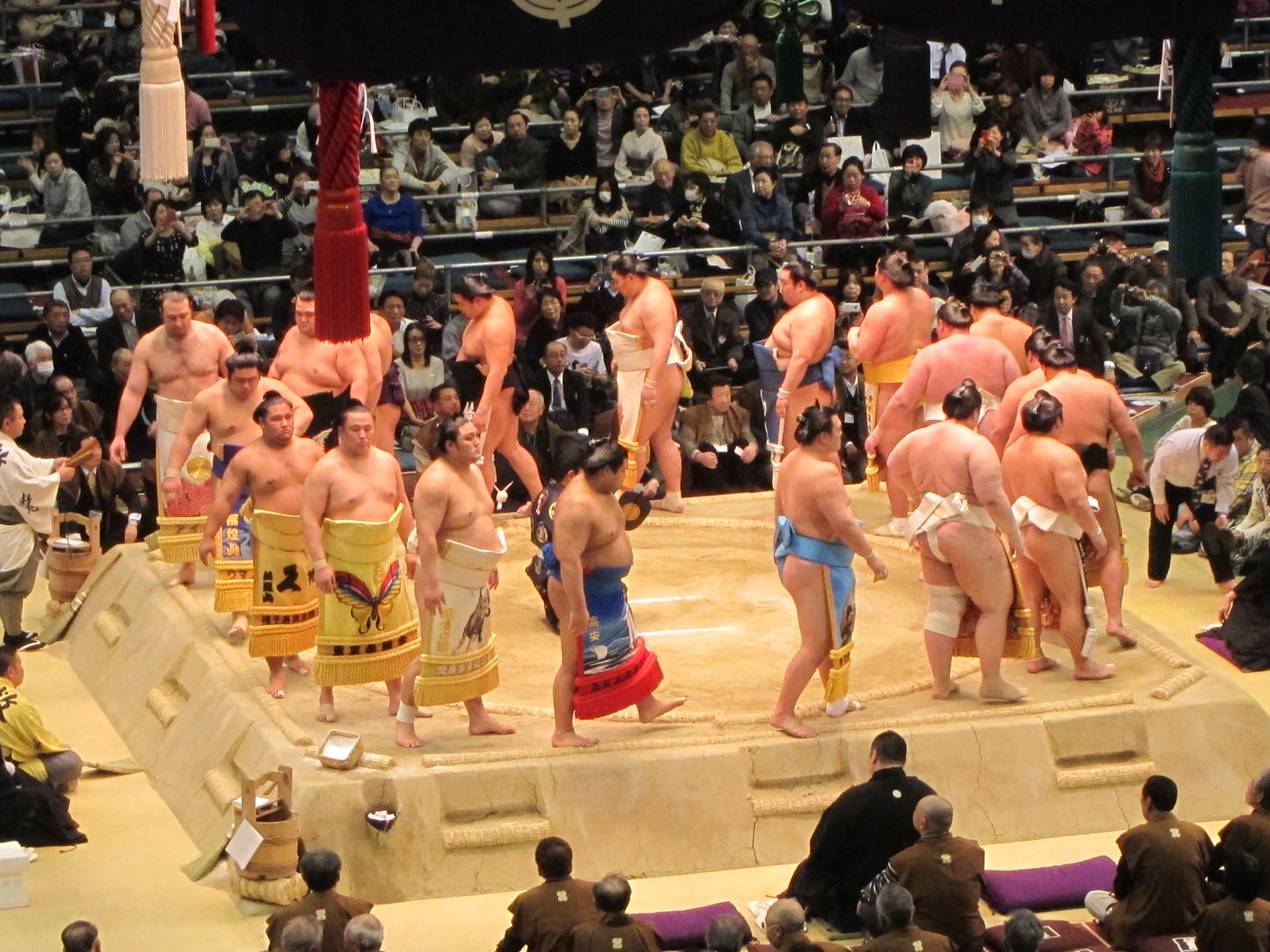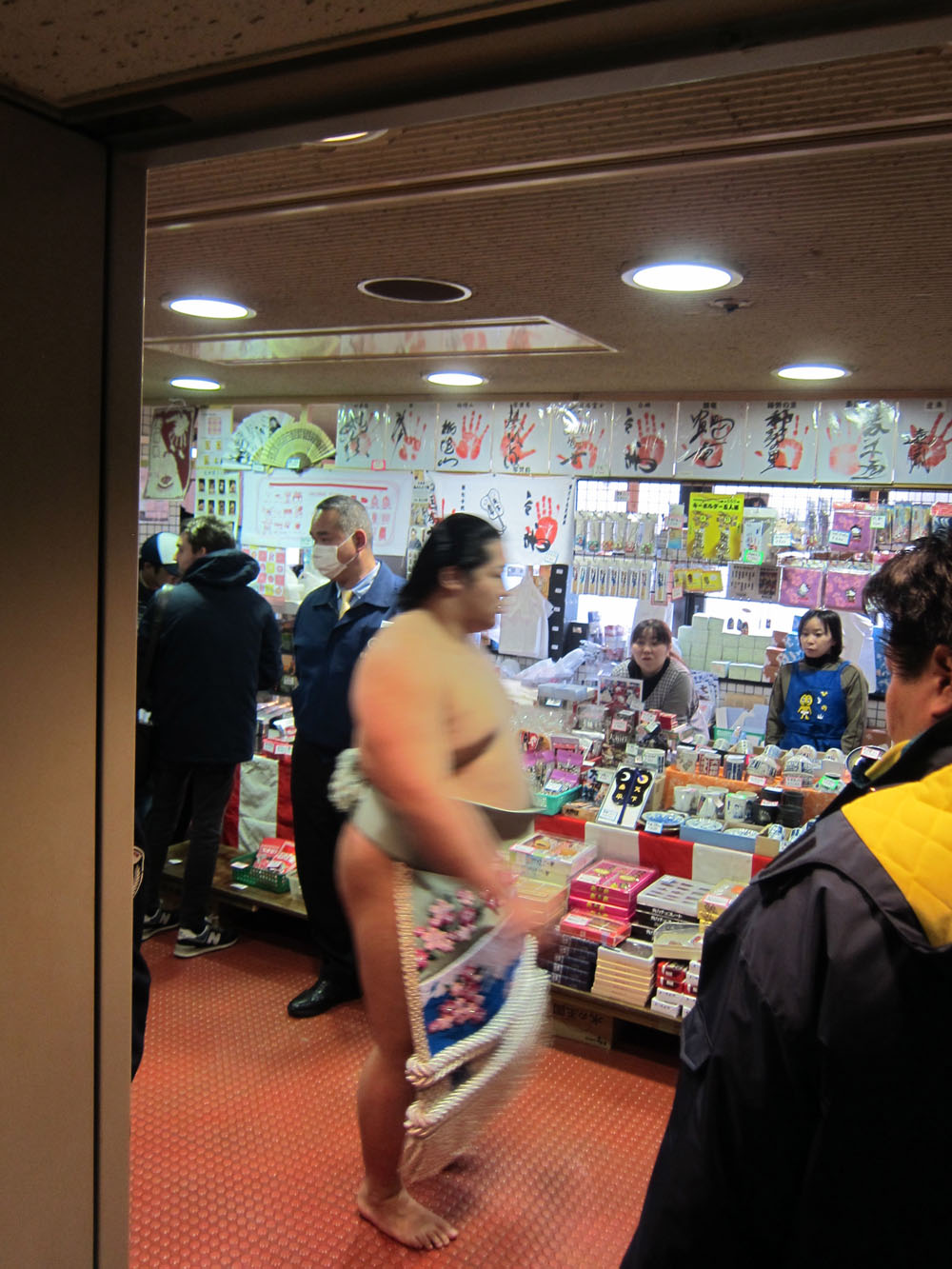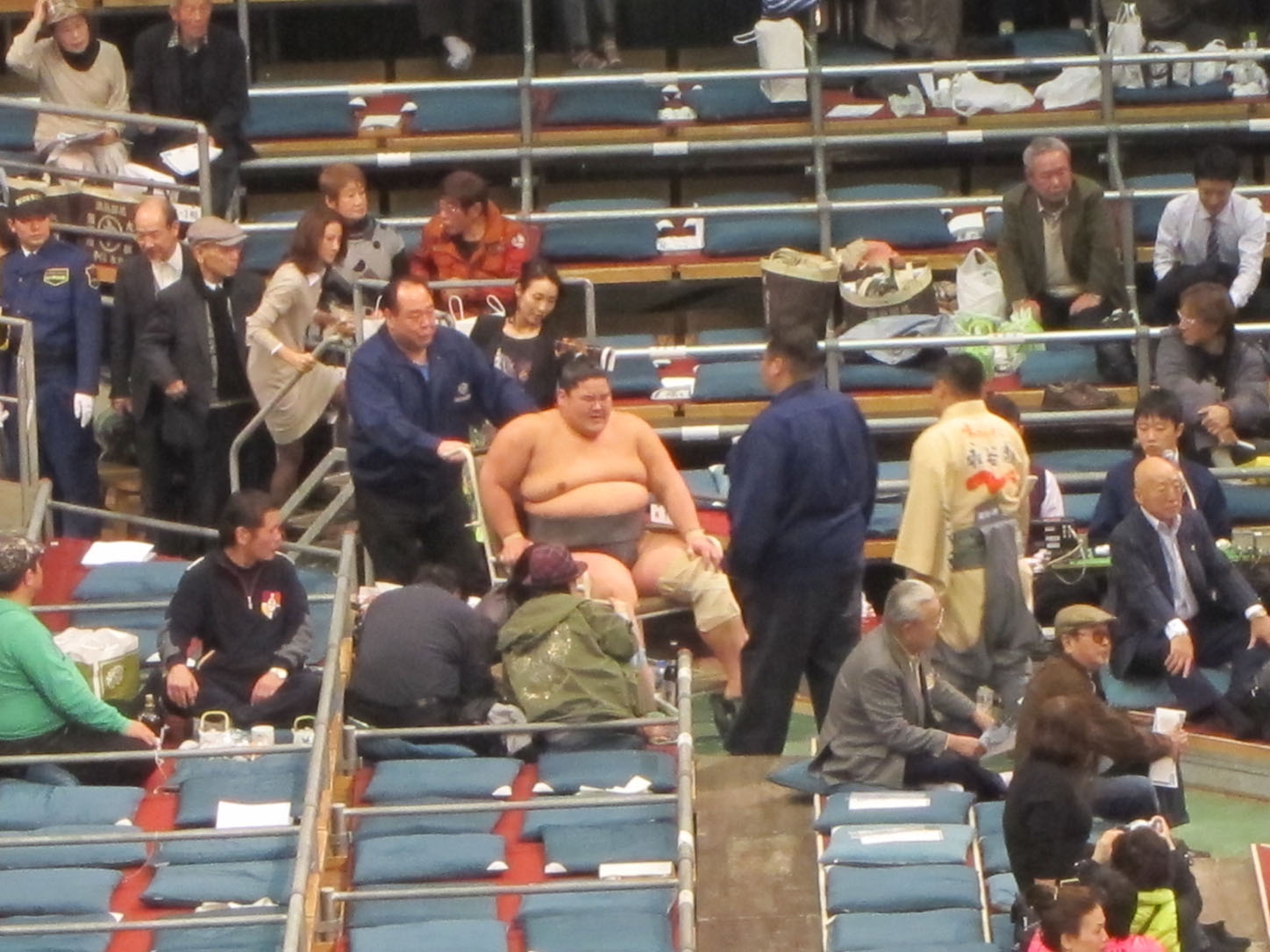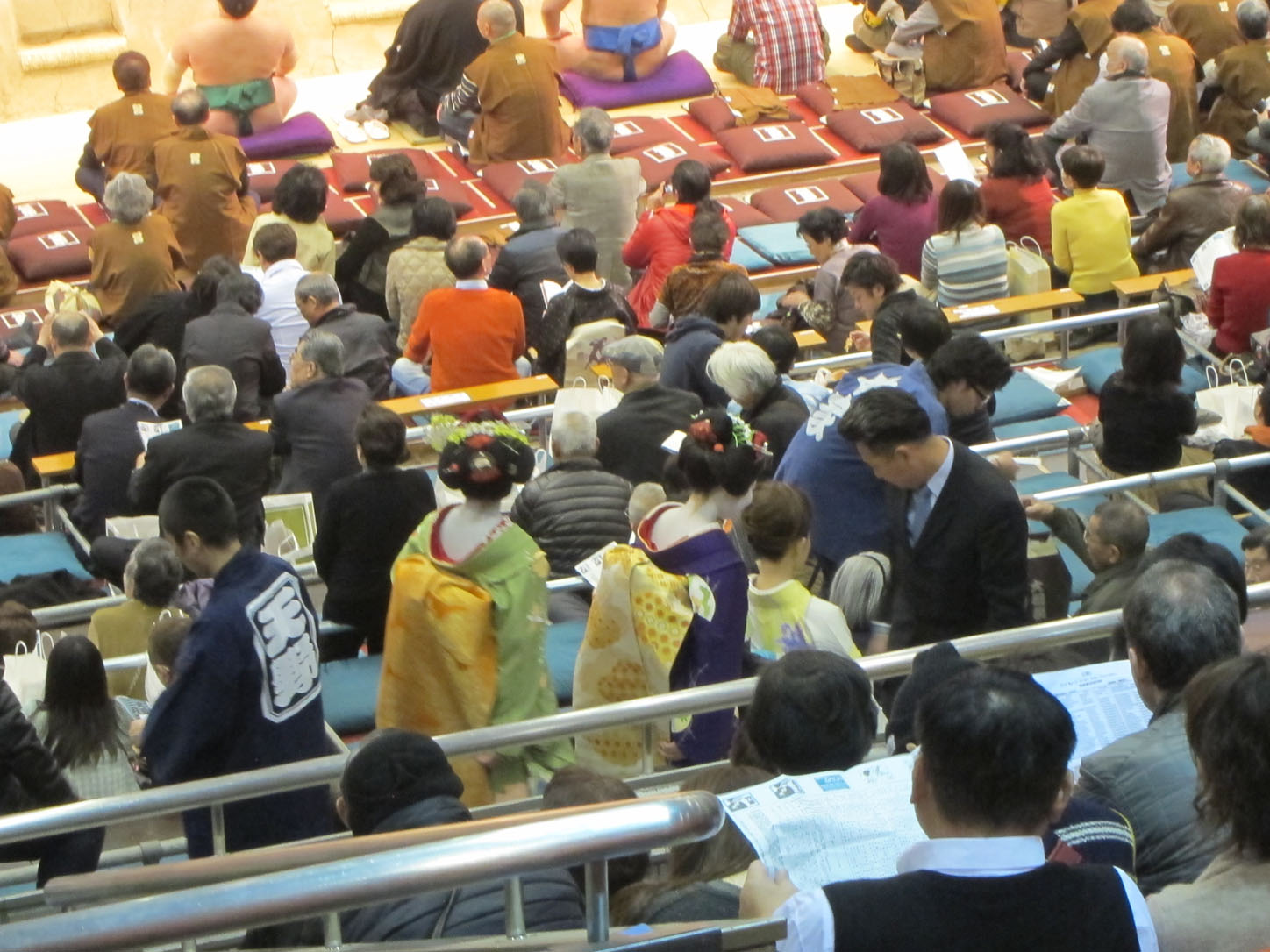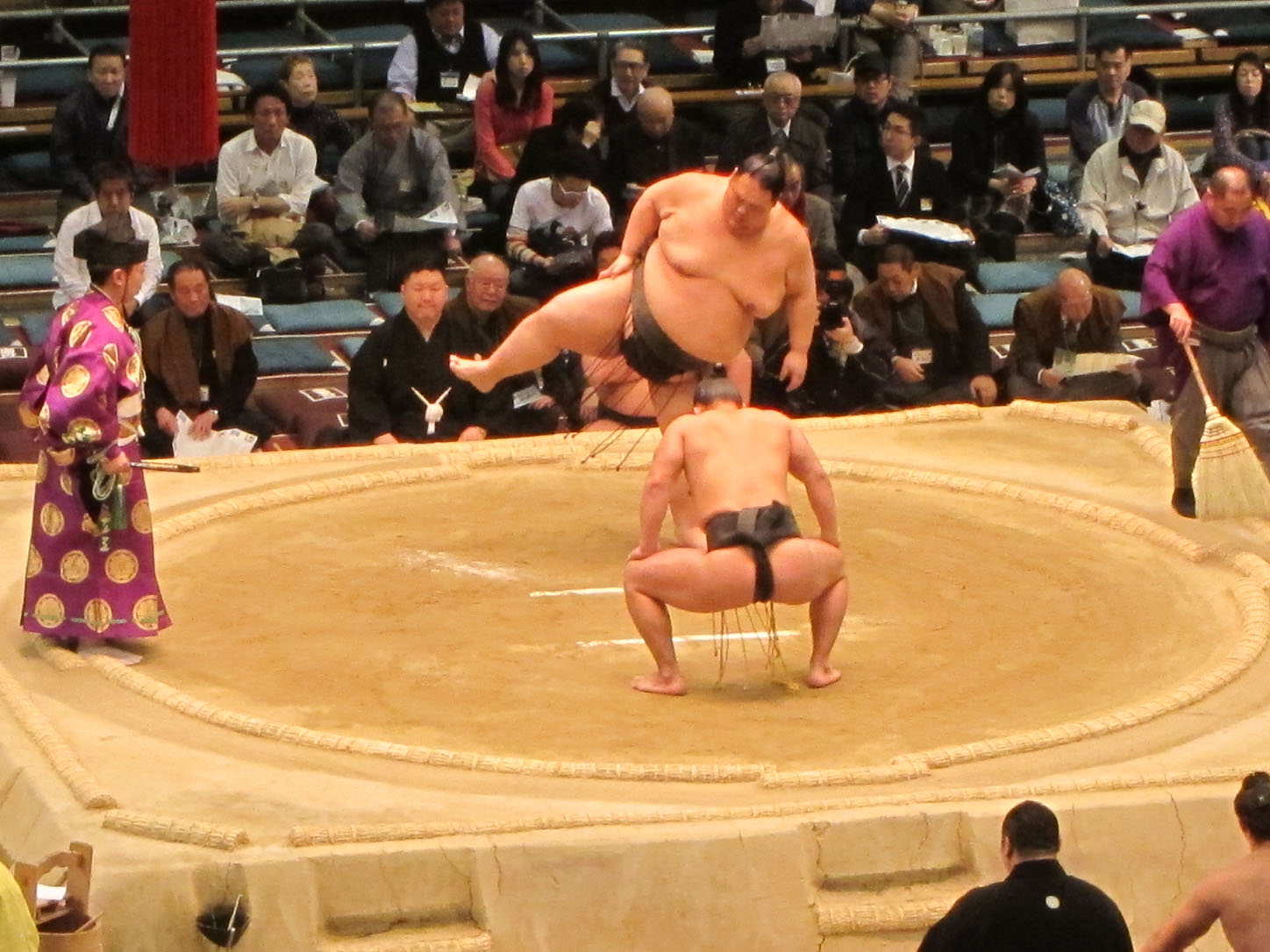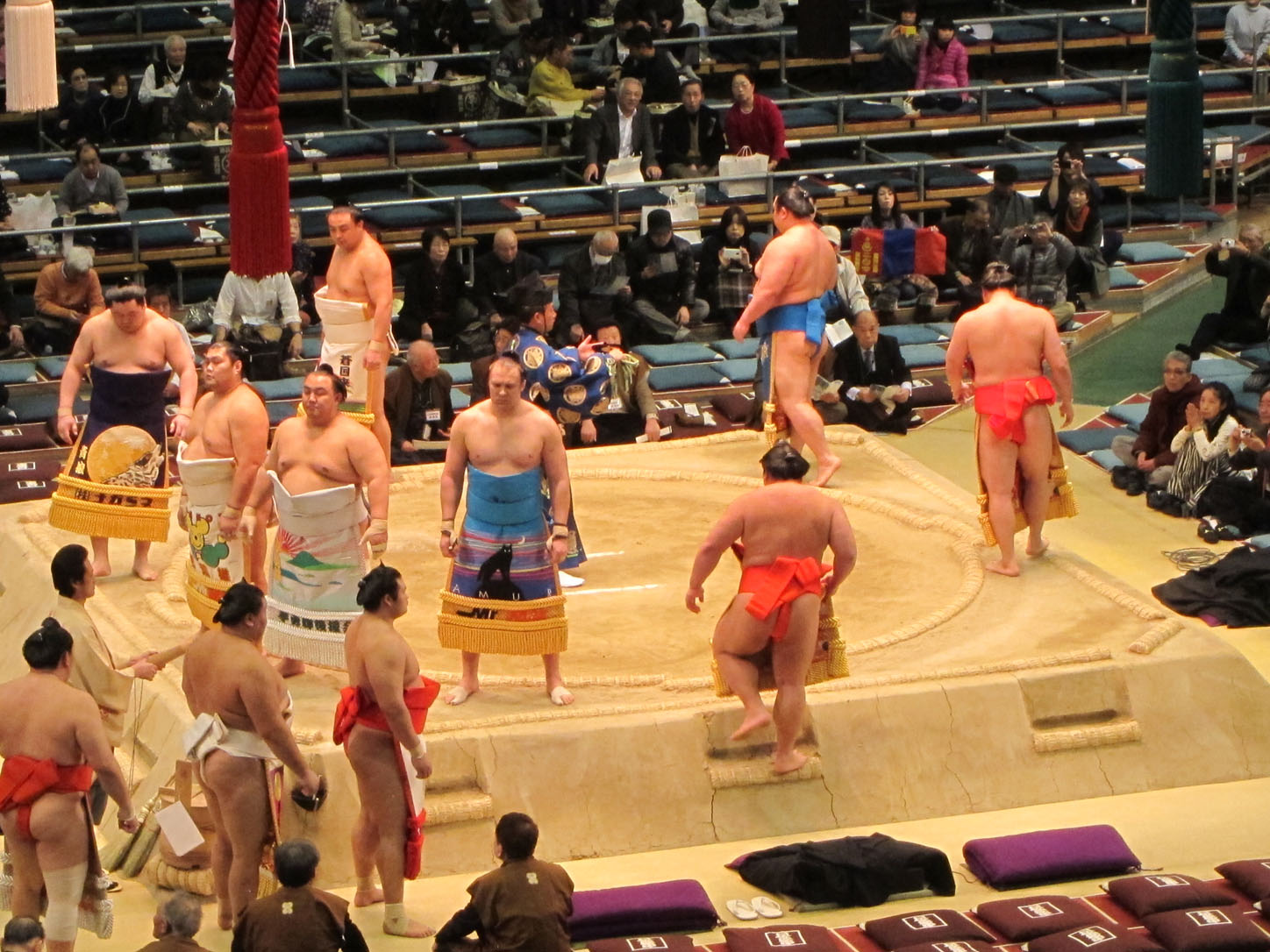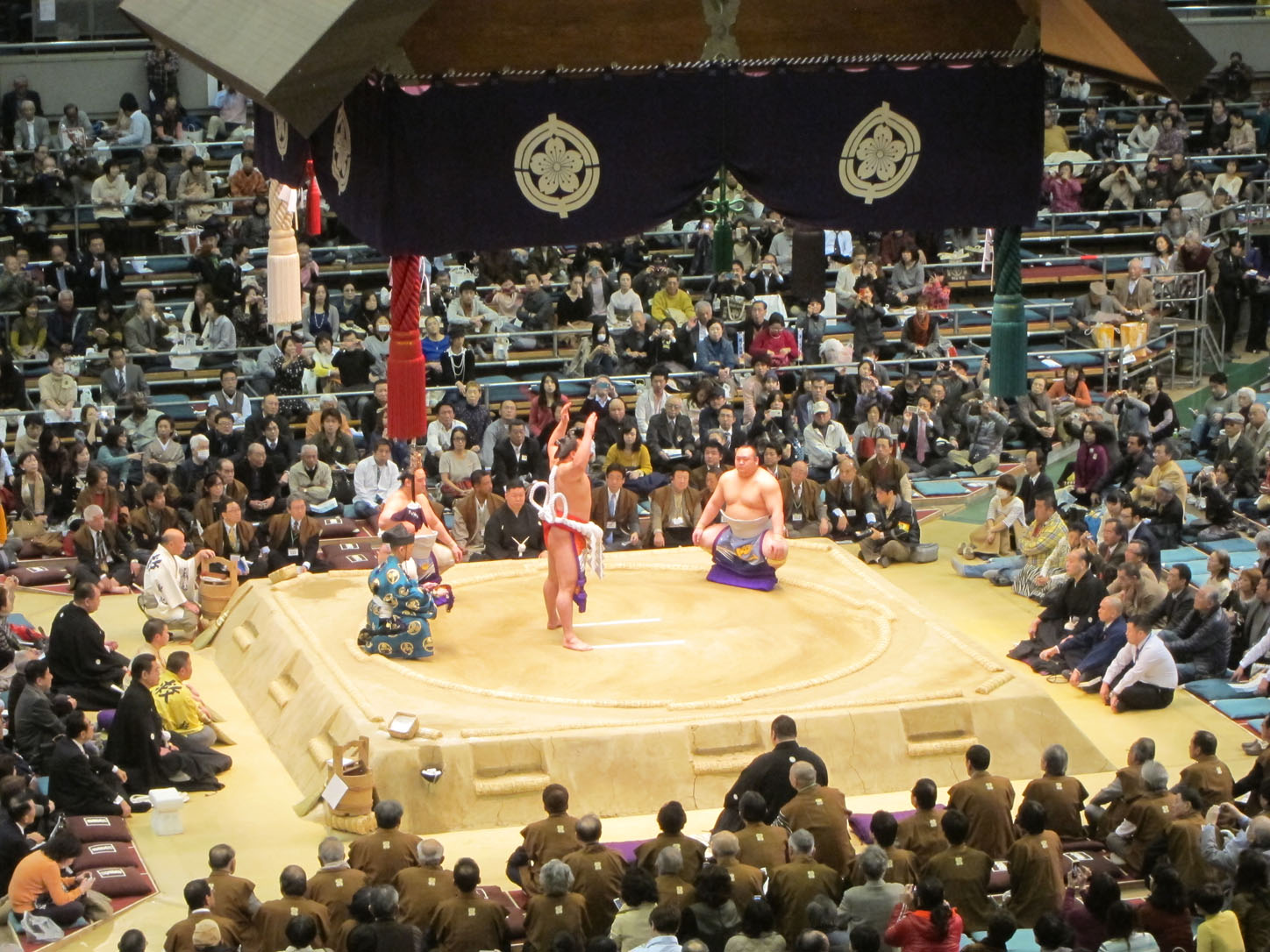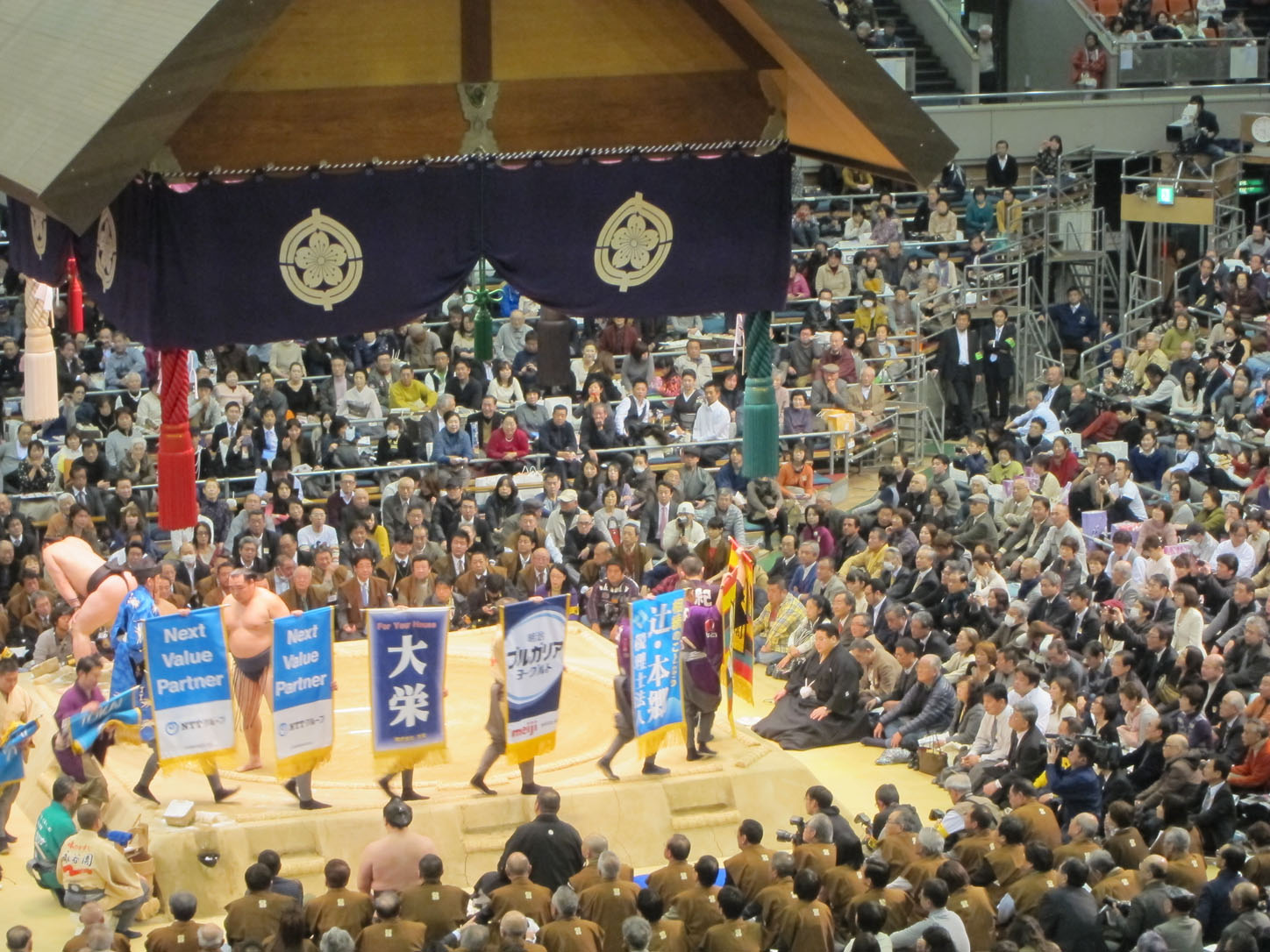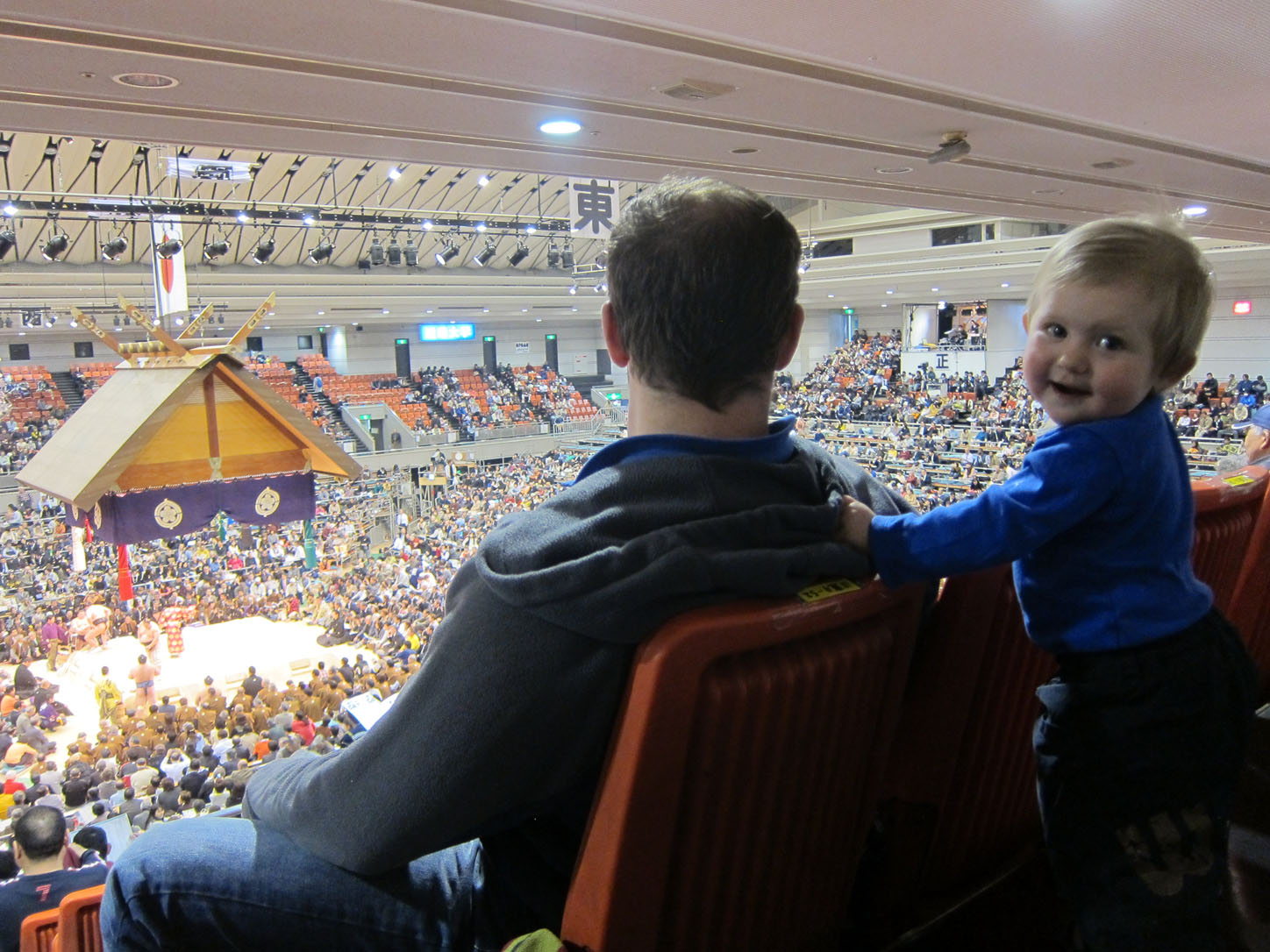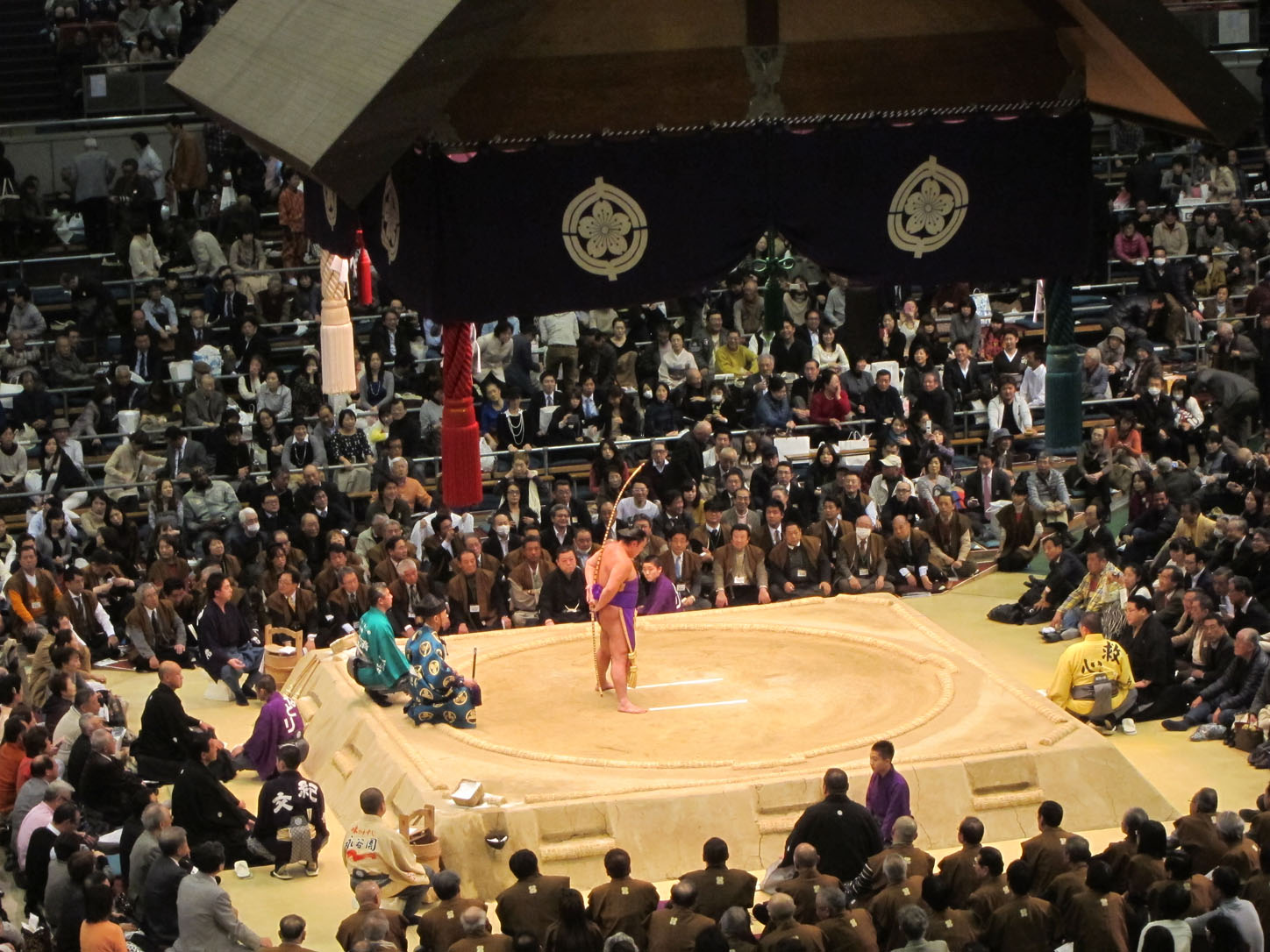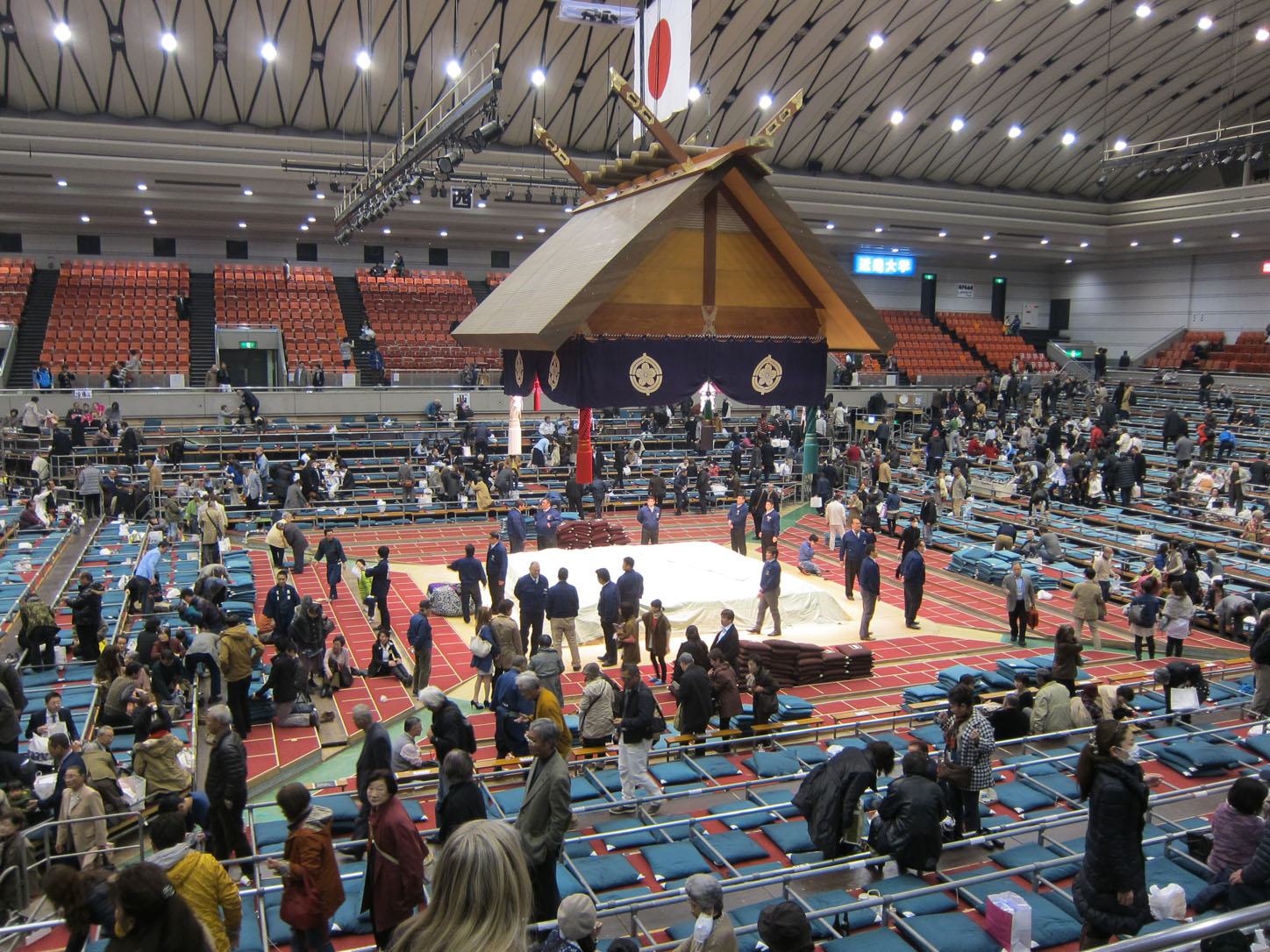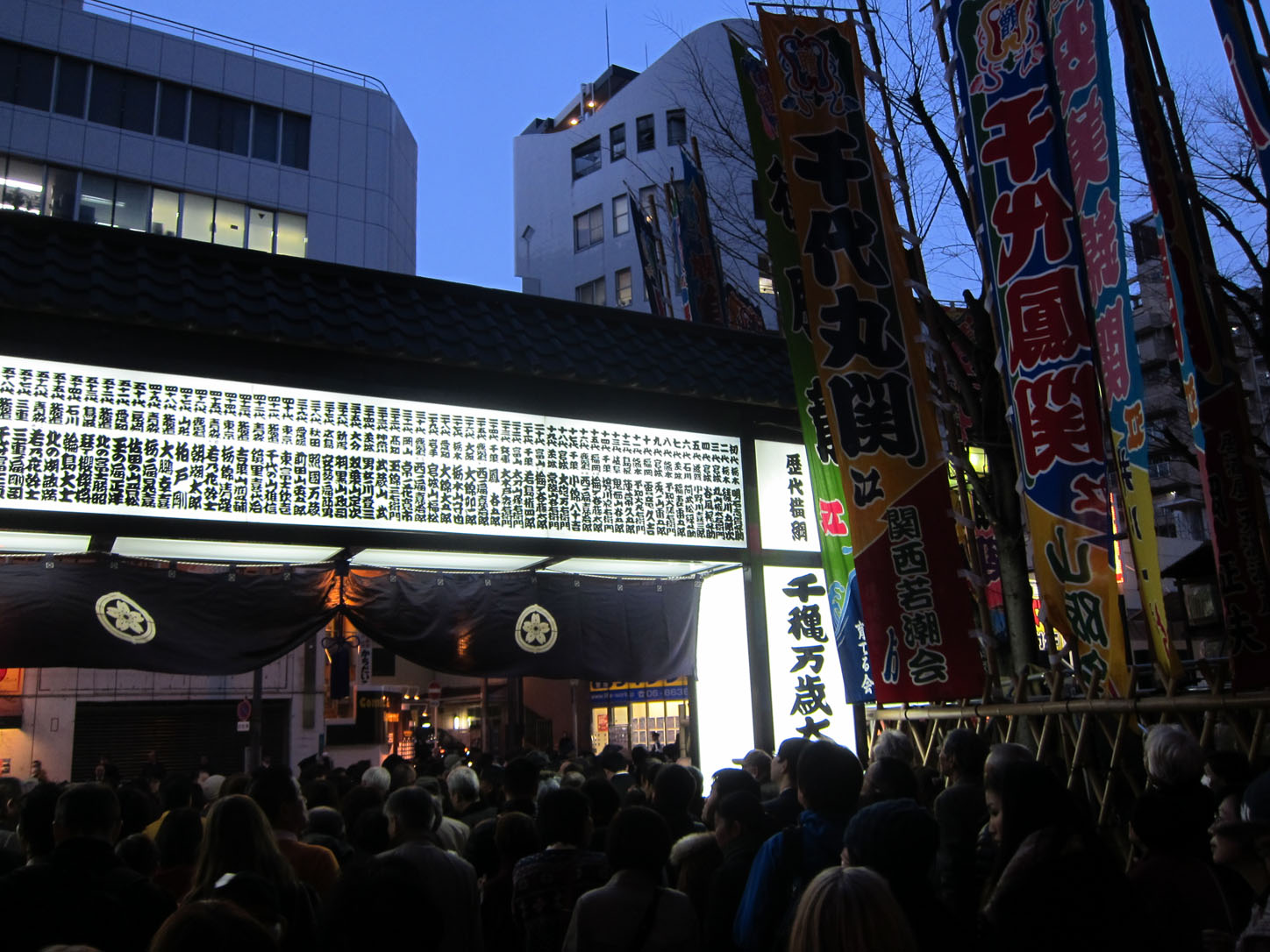 One Response to "Big Guys in G-Strings"