Hello dear reader,
You are never going to guess where I am: GERMANY! That wonderful country that gave me a passport, sight unseen, is even prettier than I had imagined. There are cows everywhere. And mountains. And people riding bicycles. Uncle Luis even picked one up on the hood of his car. I don't think that's the norm though.
Maybe I should start at the beginning because so much has happened since I last wrote.
The authorities were once again gracious enough to invite some aunts and uncles for me to play with. Two of them are getting married to each other tomorrow (that's why we're in Germany, but I'm getting ahead of myself) and that's why uncle Sam came on a surprise trip to Mallorca. The friends who brought him there also made him wear a lot of funny clothes which must be an authority thing because I would never make my friends wear weird stuff like that. But they all thought it was hilarious so I didn't want to spoil the fun.
We also went on a great hike to a restaurant that's right by the water. Transportation carried me so I didn't mind but all the authorities were sweating like crazy so it must have been challenging.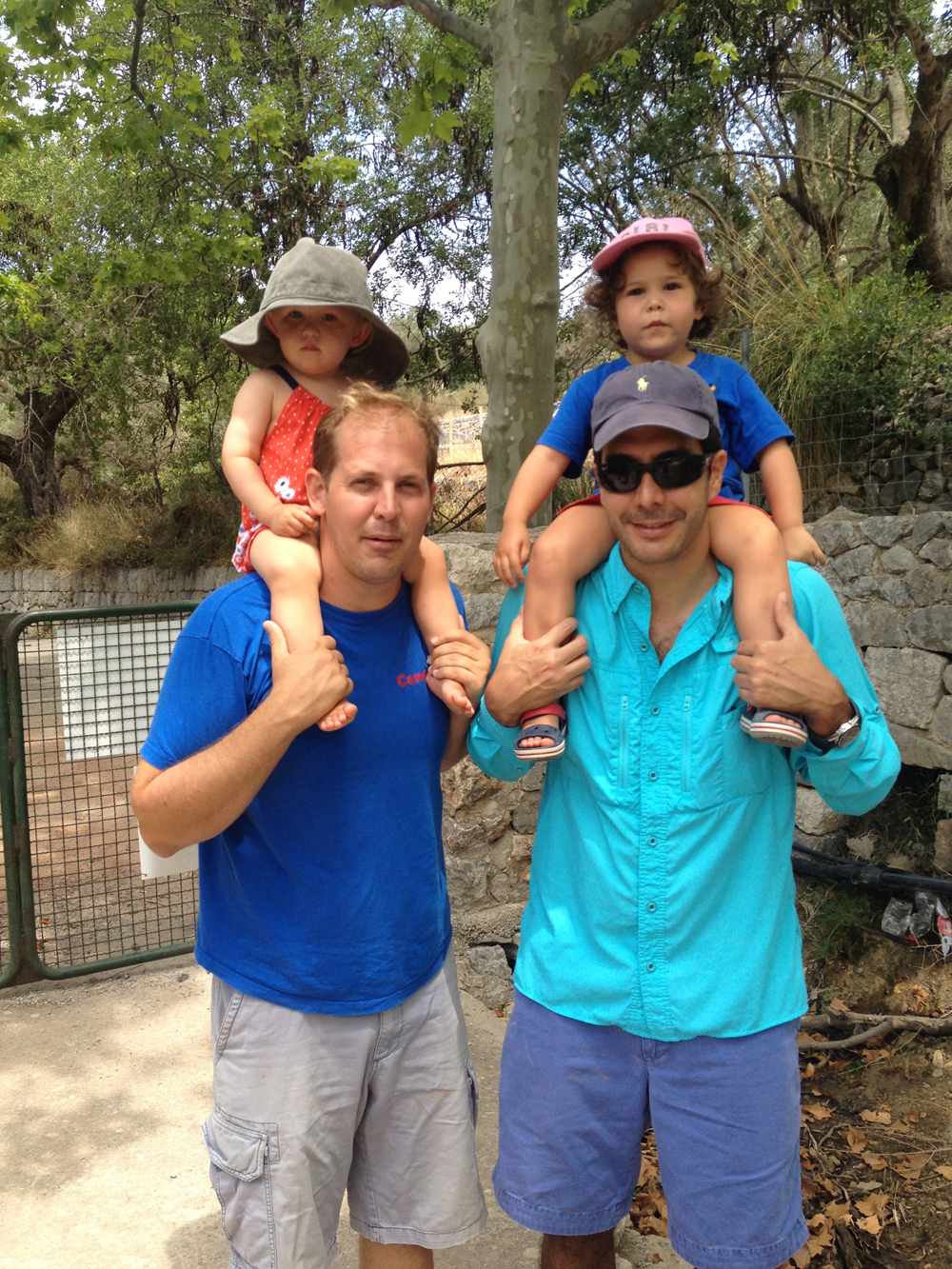 Anyway, the paella was great. And there were rocks everywhere so my friend Chiara and I had a great time.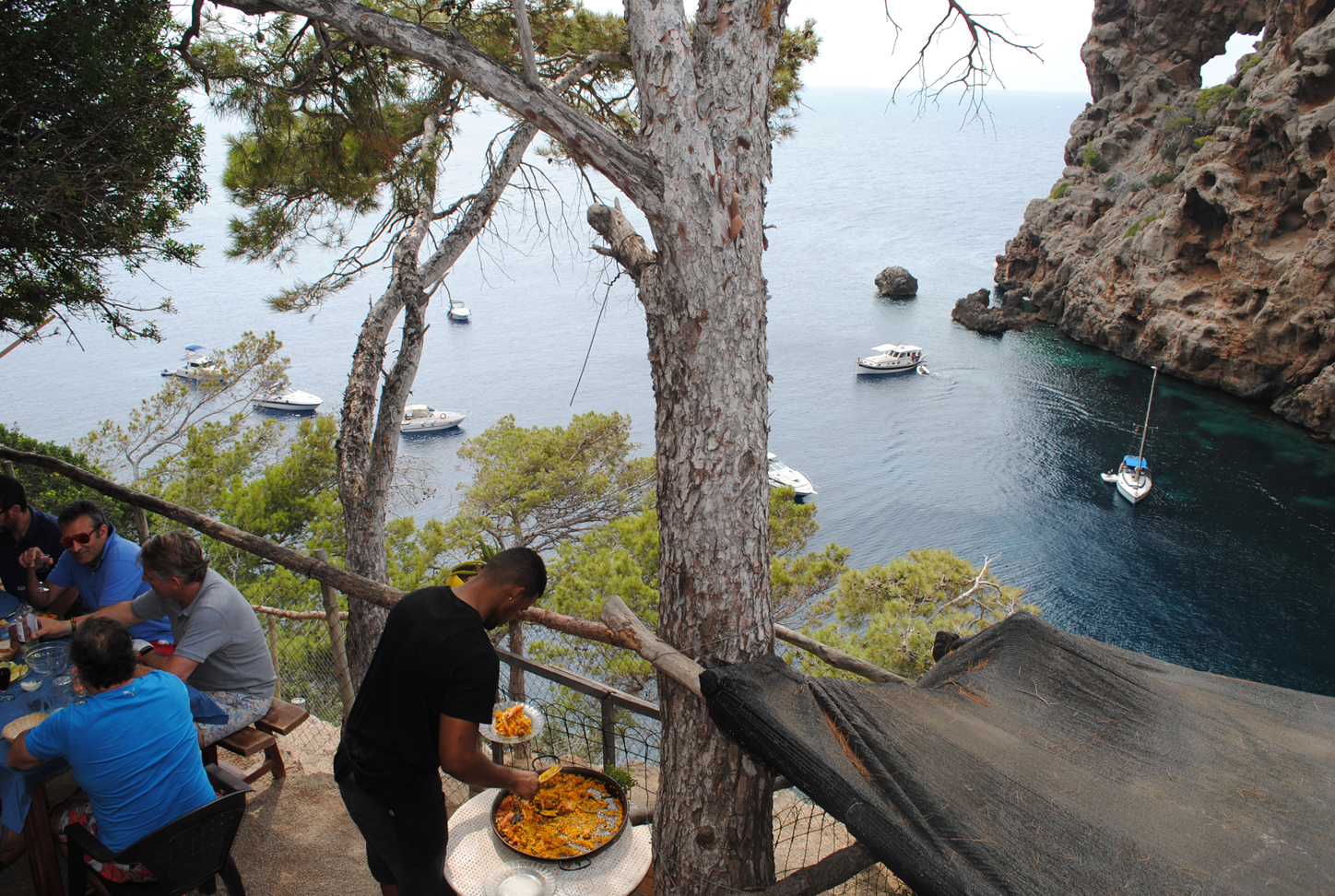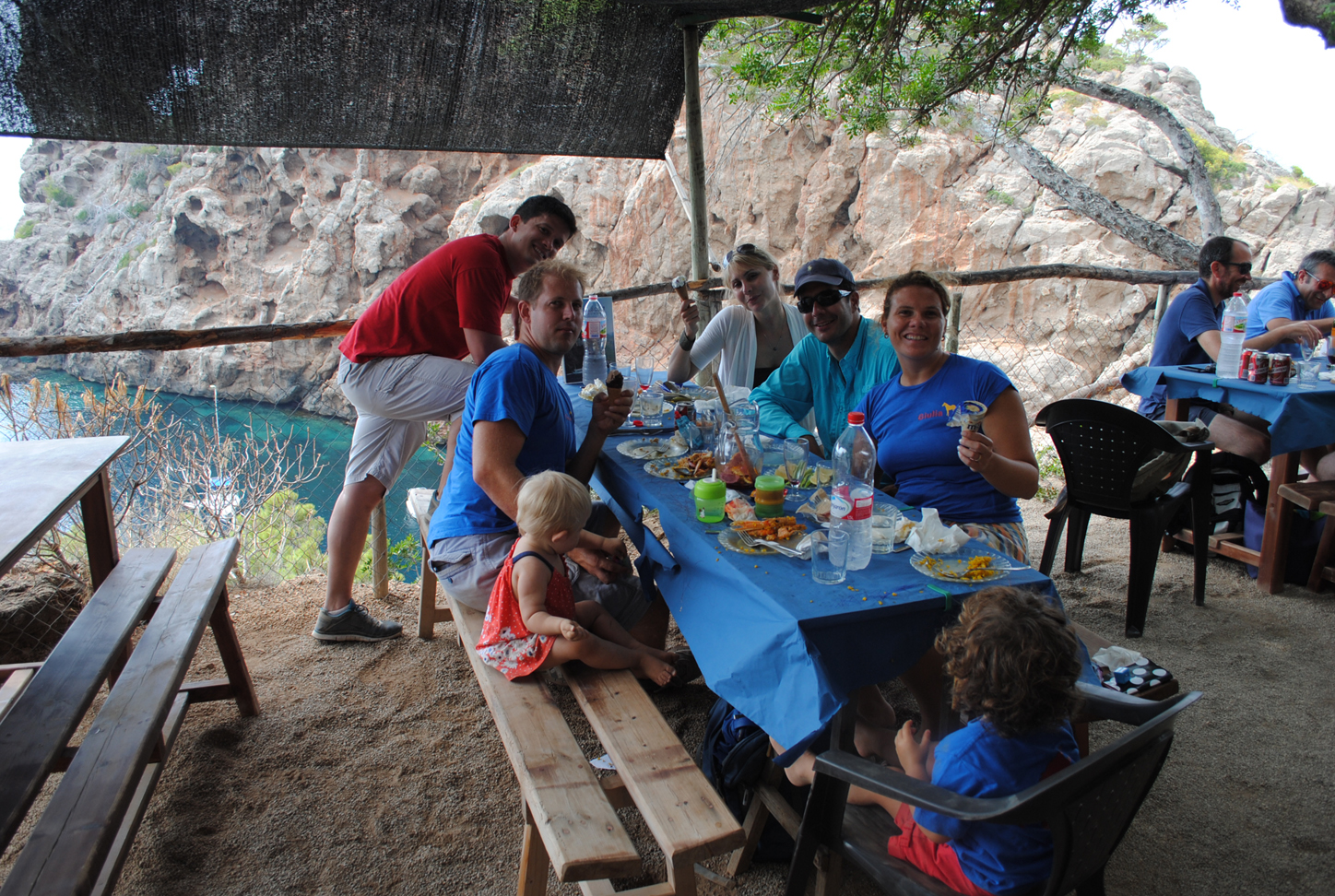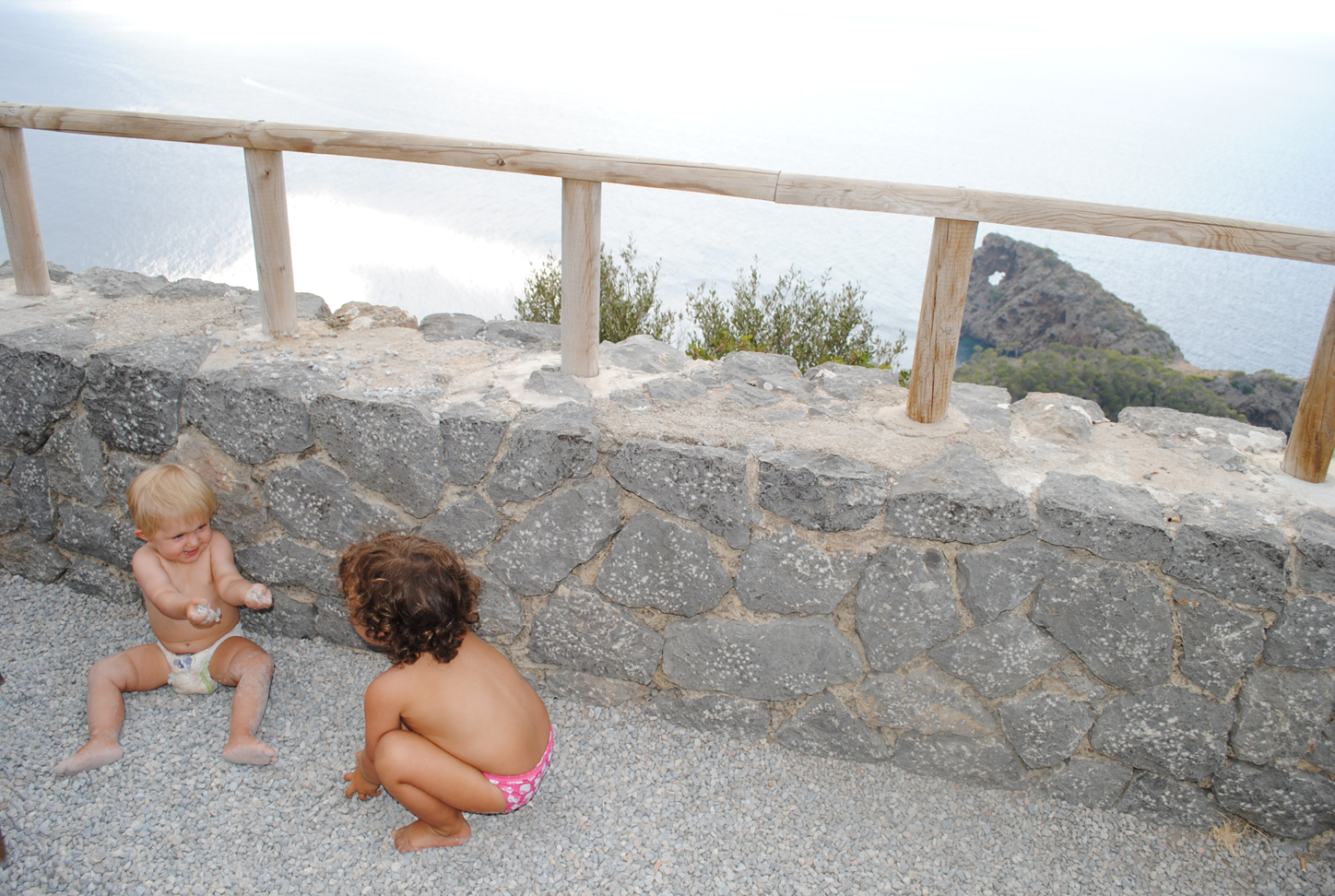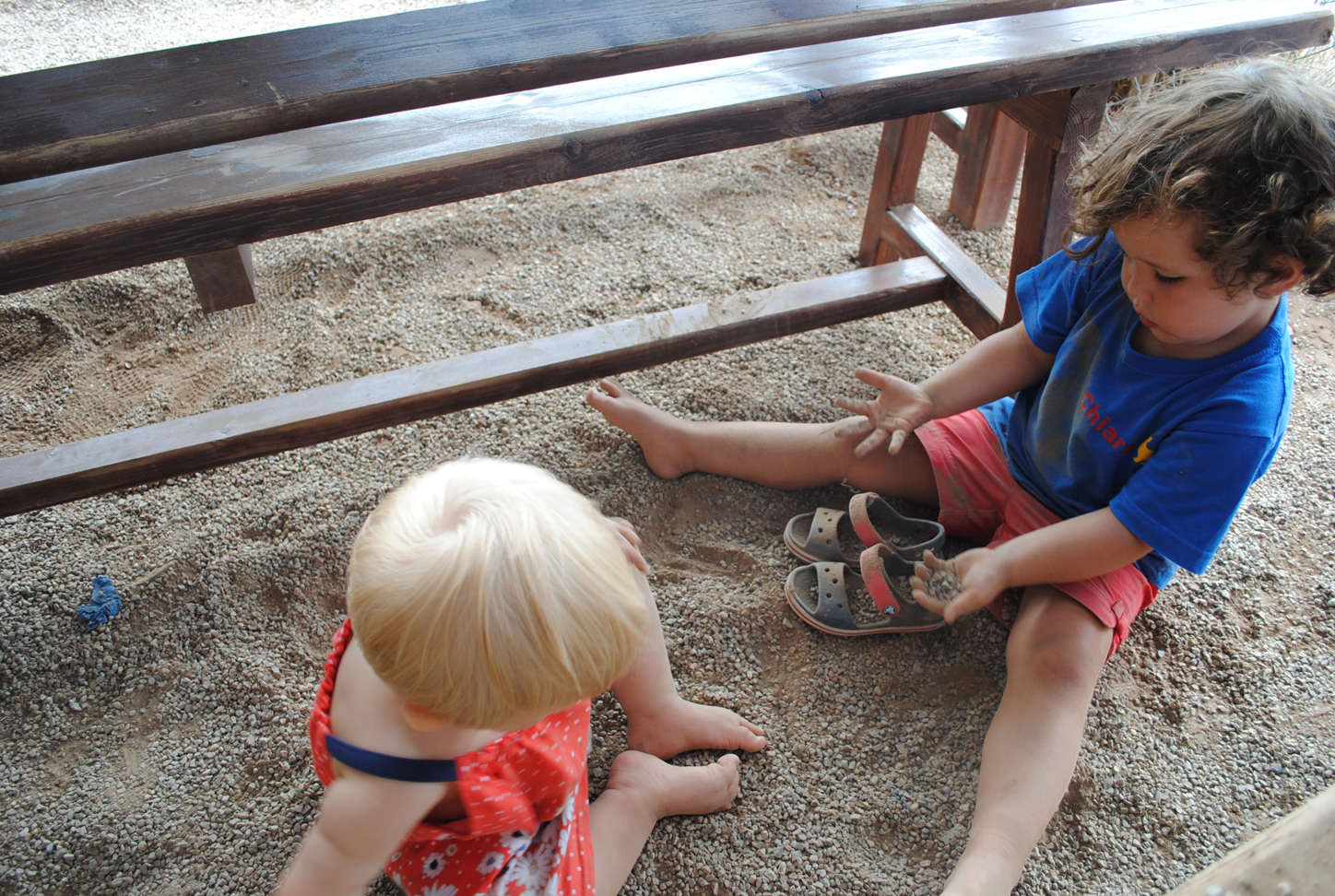 Then we all took a plane together to fly to Germany.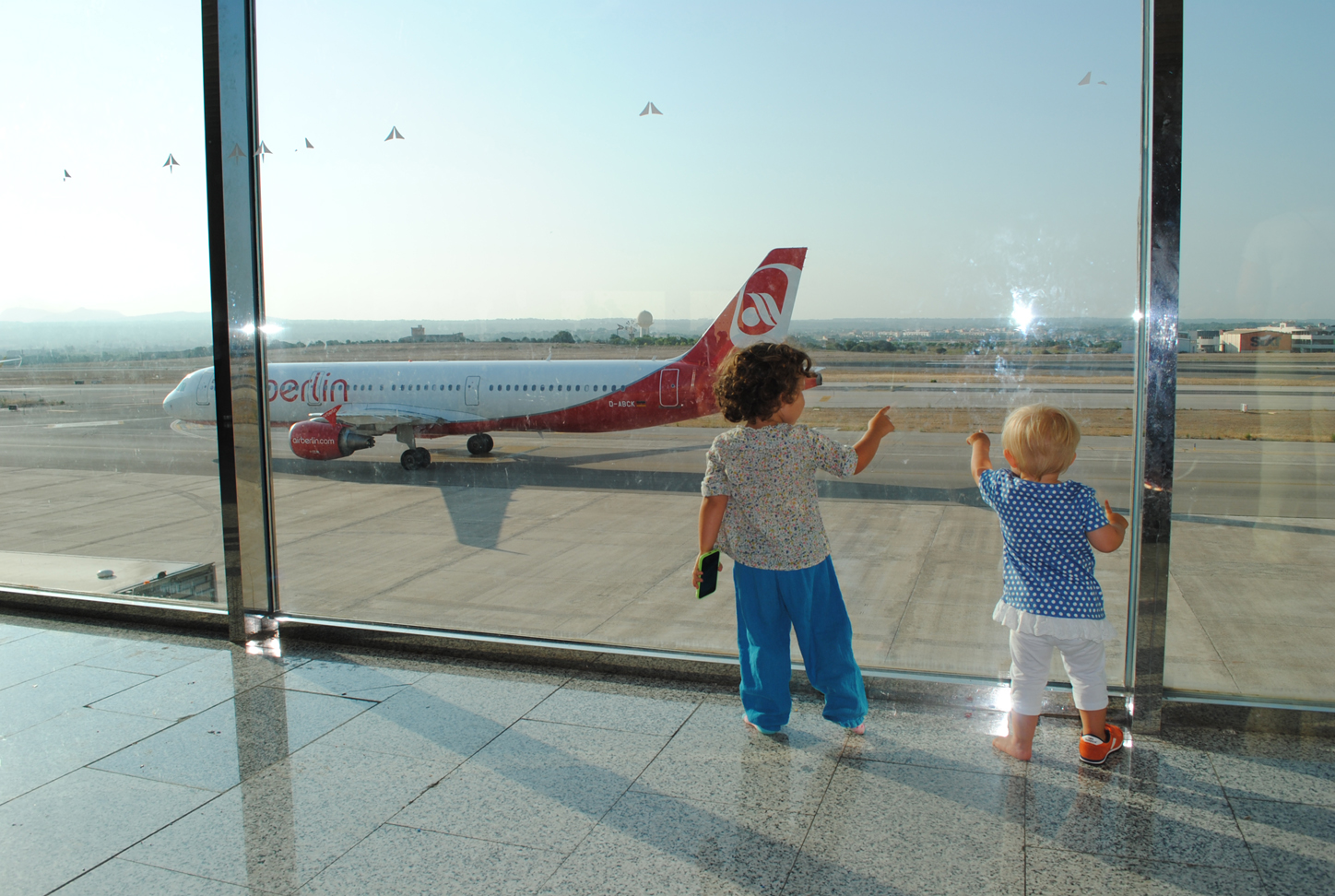 We spent the afternoon on an island full of flowers where I had the best time playing in the rain and meeting the biggest dog of my life. It was twice as big as me! The catering lady called it a 'St. Bernhard' which sounds like a strange name for a dog but I'll take her word for it, she's usually right.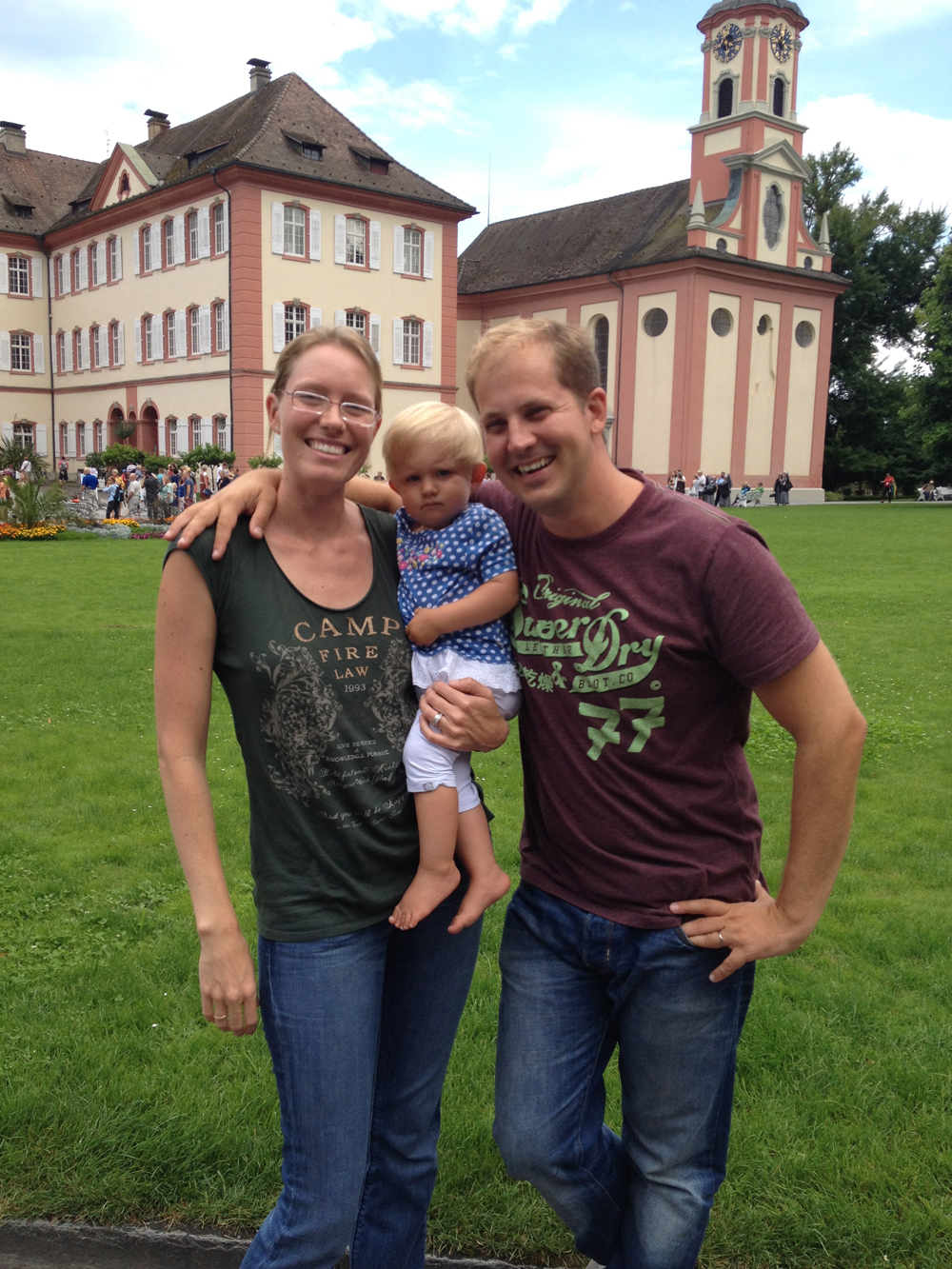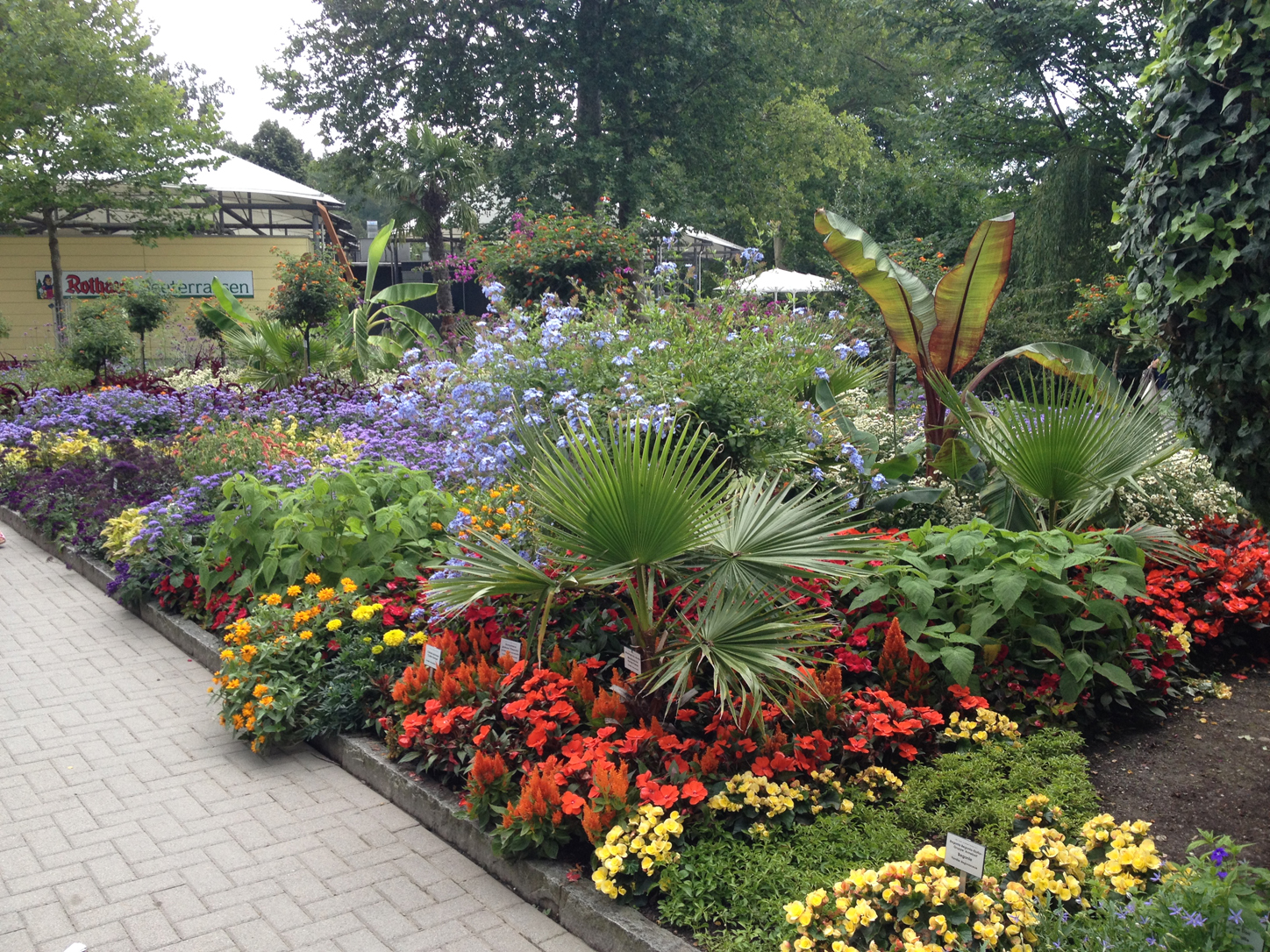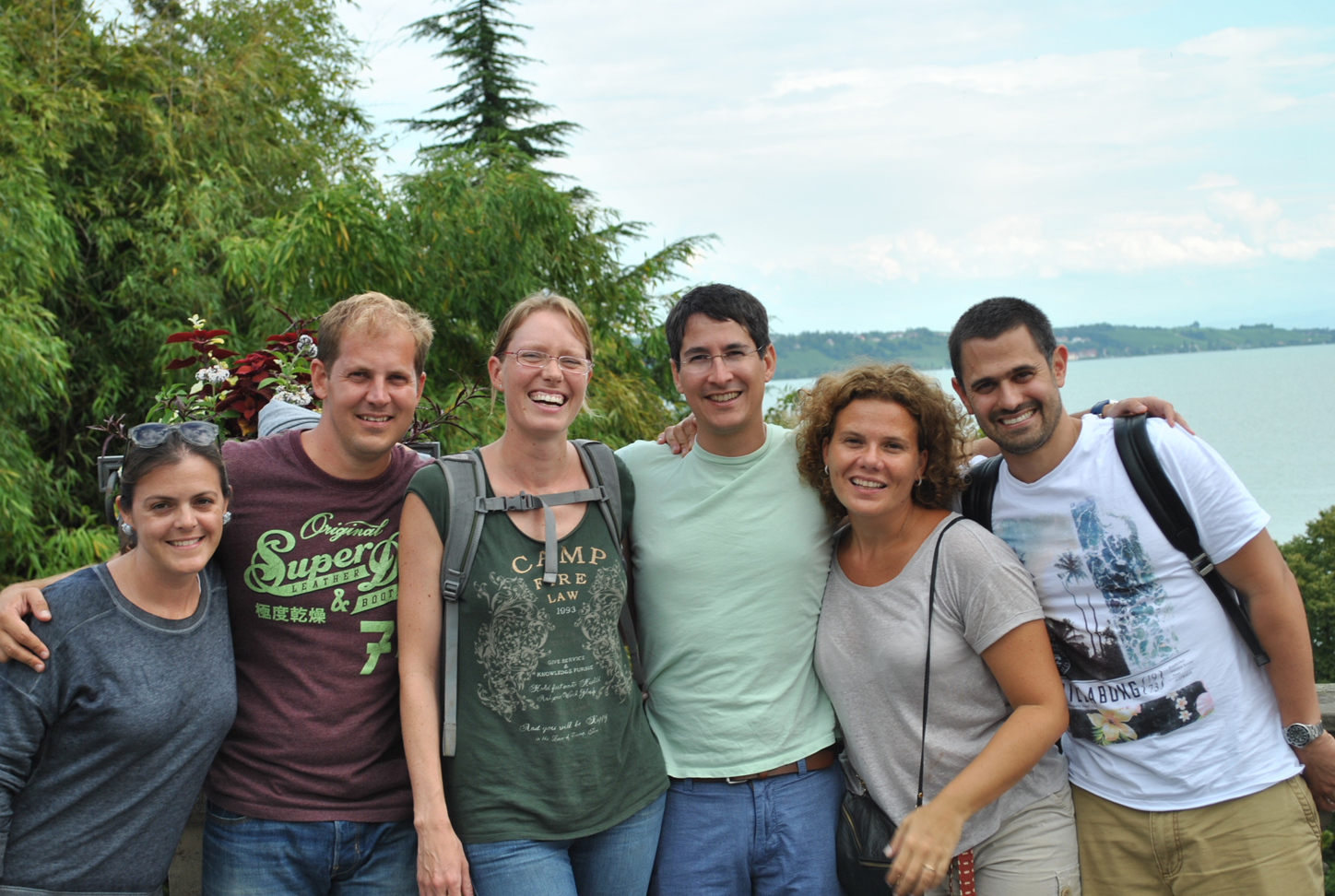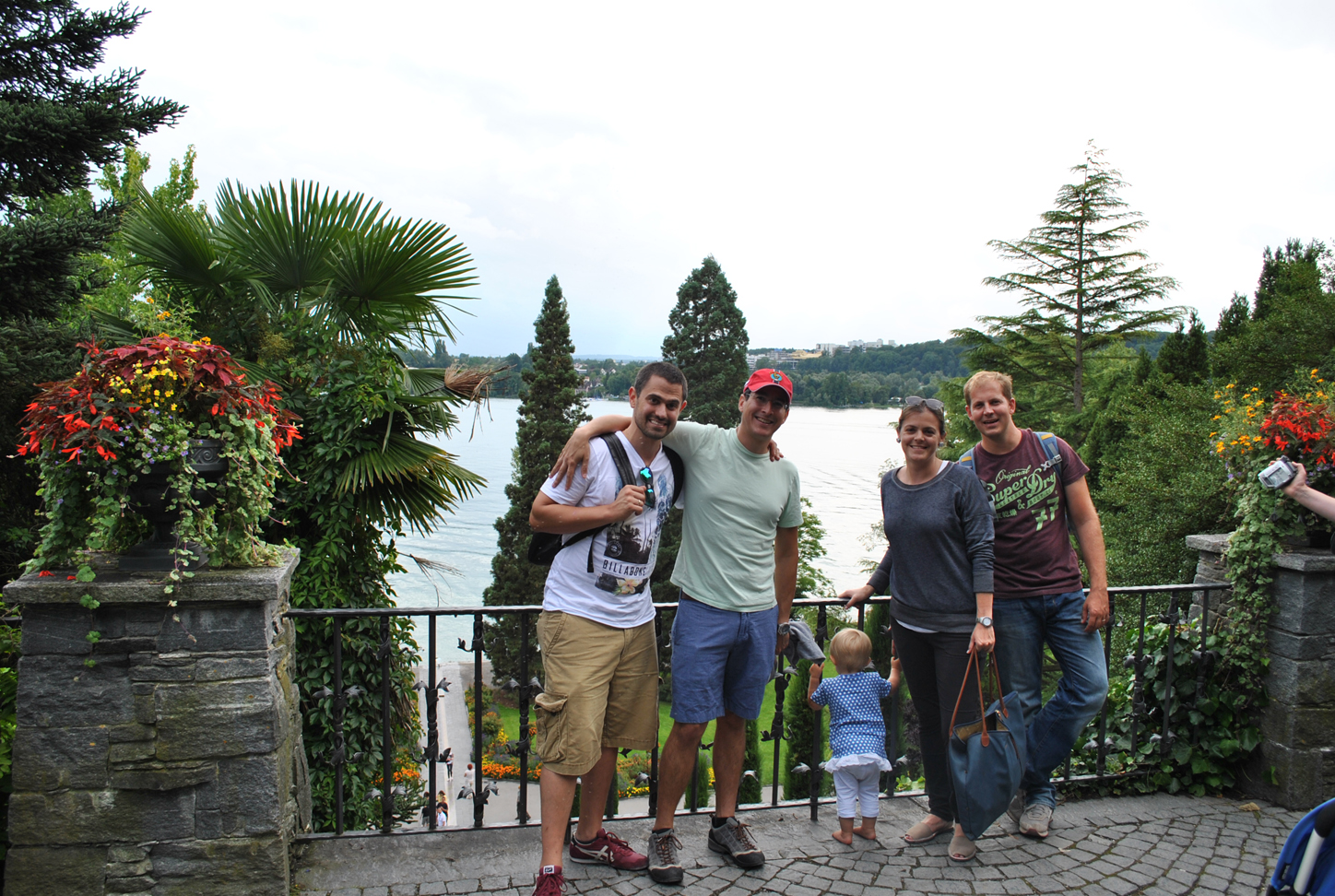 They even had a little petting zoo on the island. Too bad we only went there at the very end of the walk when I was about to have a stern word with the authorities about missed nap times. It was still fun chasing the goats and looking at the bunnies and chickens but my tolerance level was considerably lower than it would have been an hour earlier. Sigh, the authorities never learn.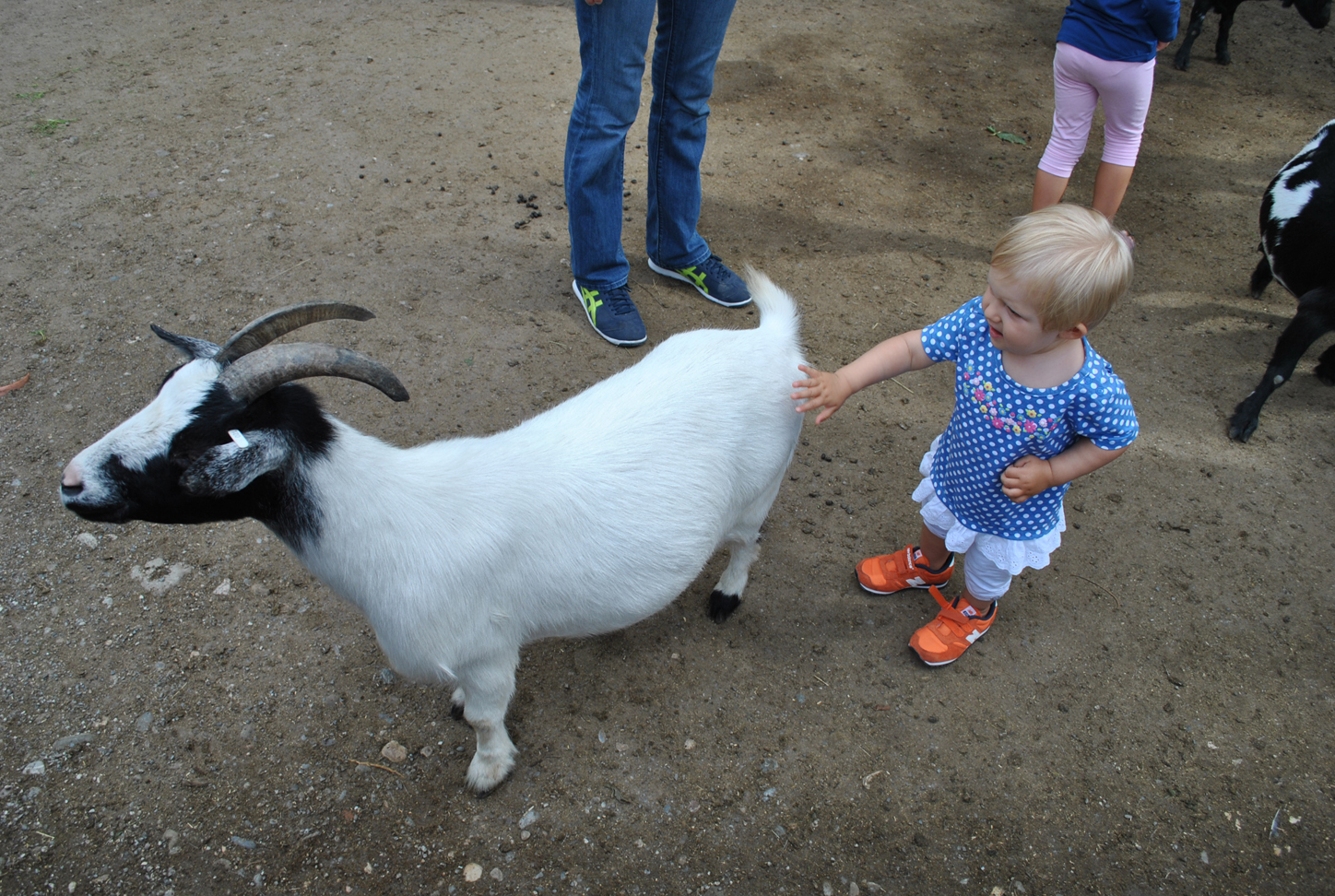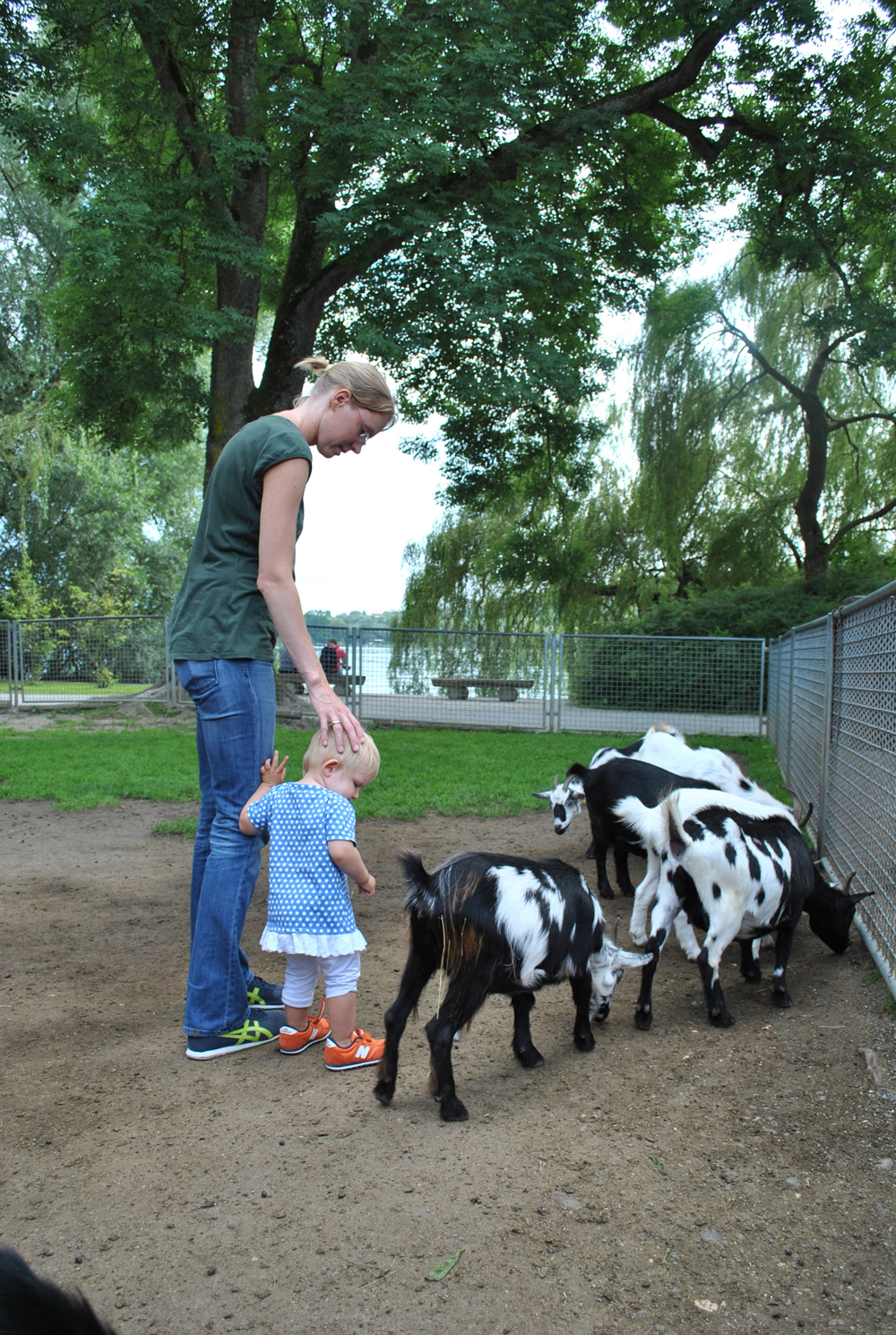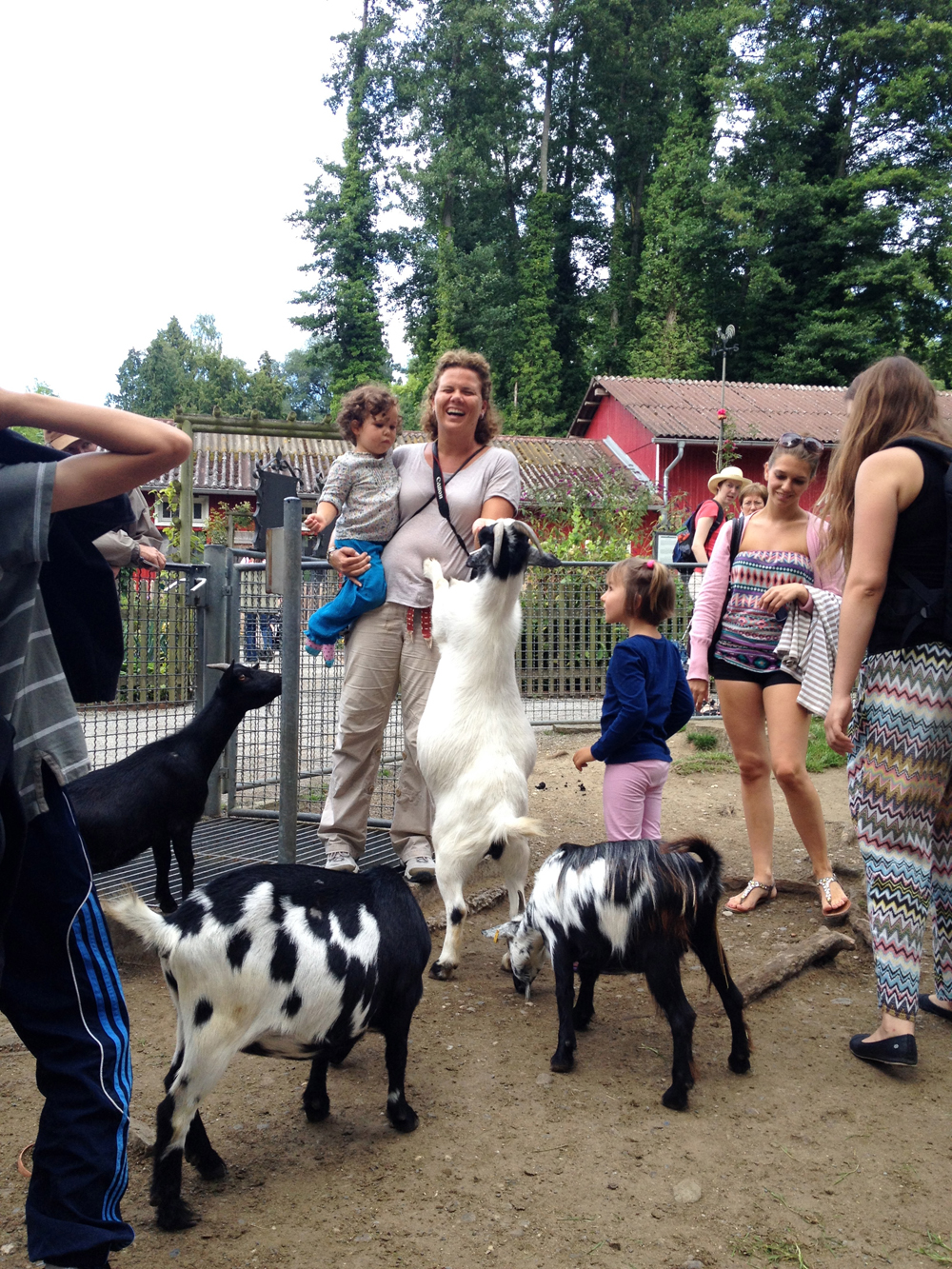 Now we are in a beautiful place surrounded by cows and mountains. There is a playground outside and a playroom just for Chiara and me. It's heaven. I hope we stay here for a while. Tomorrow that whole wedding thing will happen, stay tuned for news.
Auf Wiedersehen,
Small Paw
2 Responses to "From Buenos Días to Grüß Gott"