It's not just a meeting of cultures when Germans and Venezuelans get together, it's also a melding of party people. Epic. As Small Paw mentioned in her earlier missive, we went to Germany to help our friends Micha and Sam celebrate their wedding and celebrate we did…
The party kicked off with a 'hut evening', a traditional southern German happening with beer, sausages, oompa music and of course dirndl and lederhosen. First though, the alphorns opened the evening officially.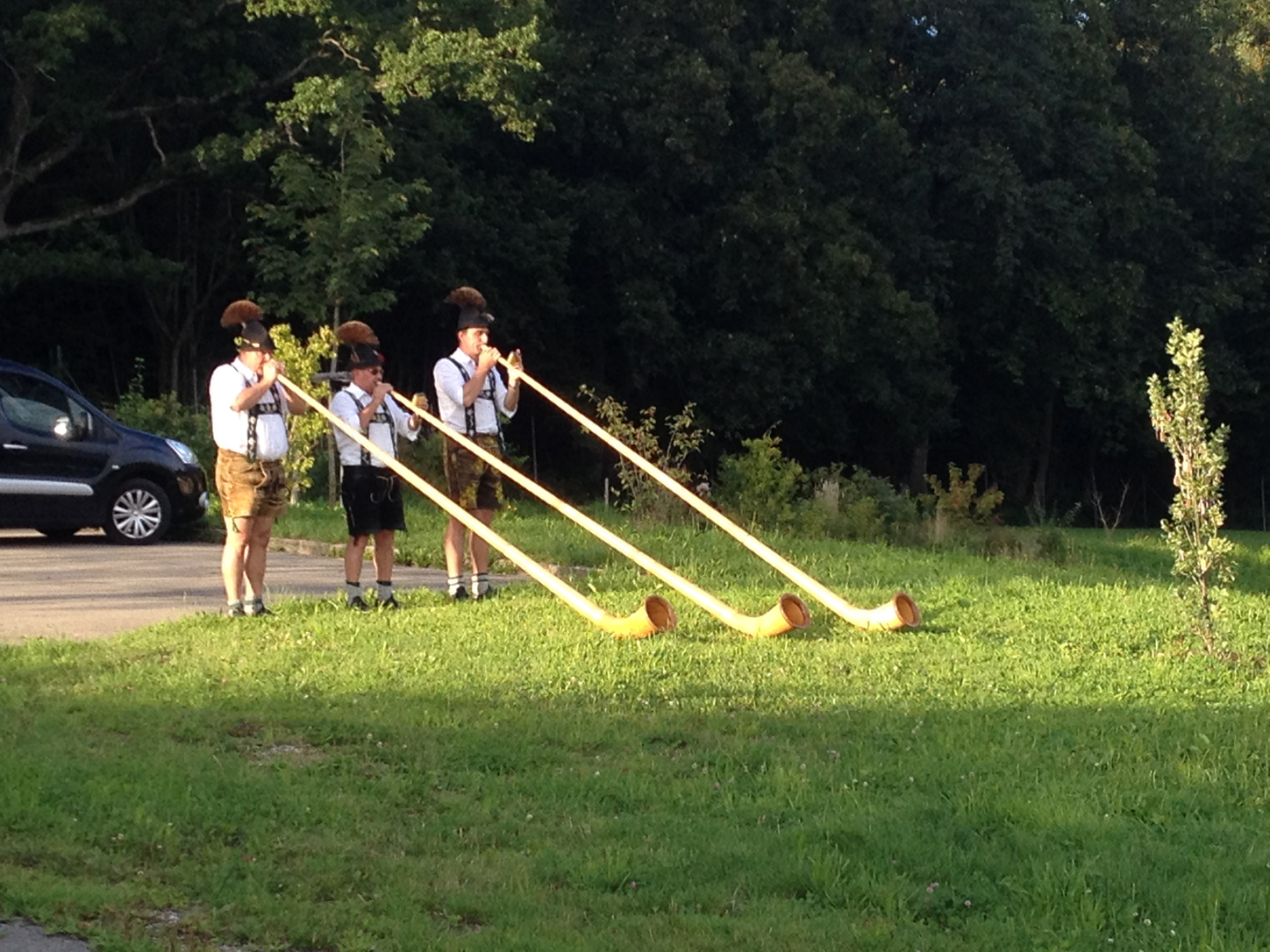 Then Sam tapped the first keg of the evening, just like Oktoberfest.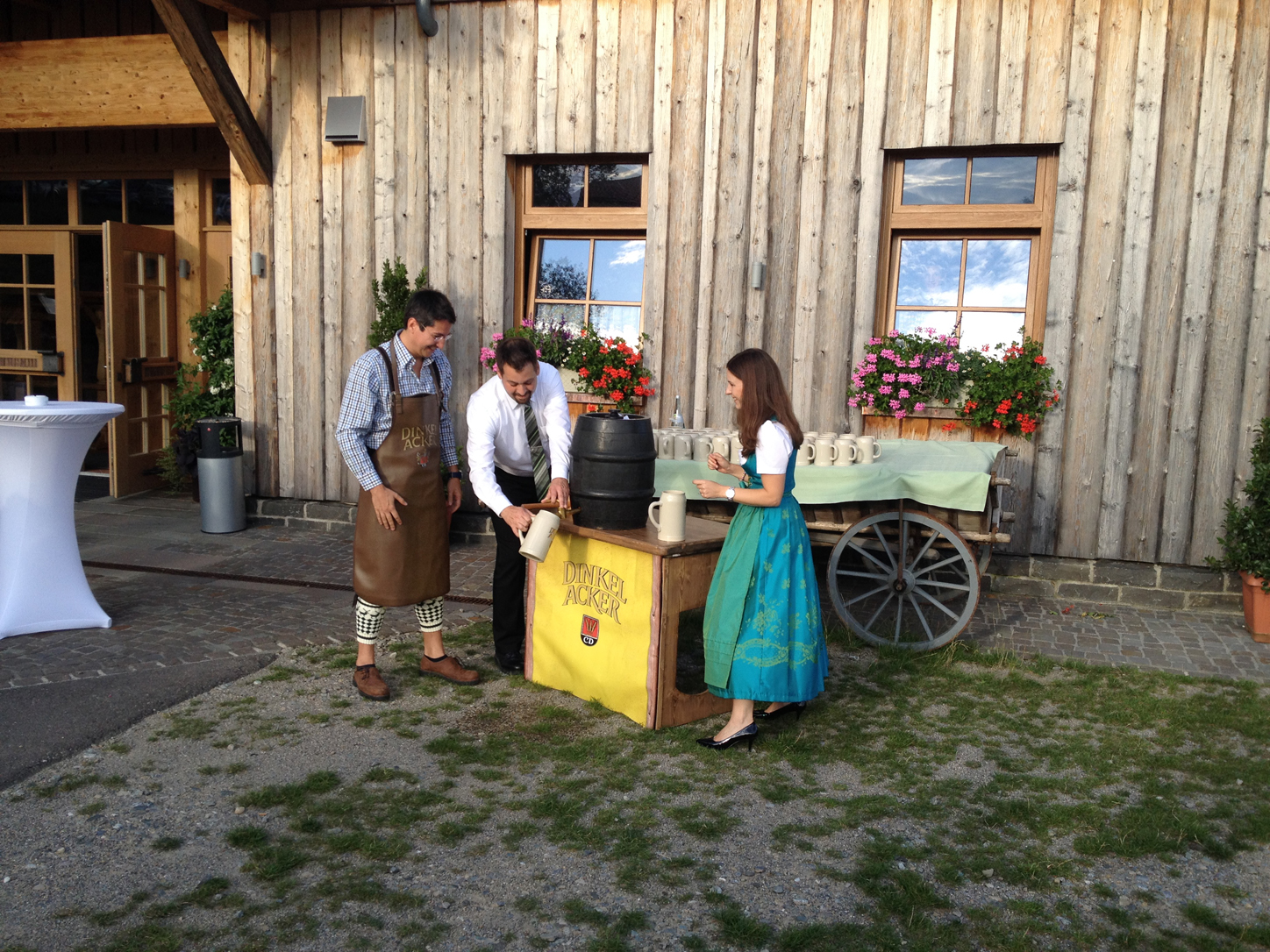 A traditional German family.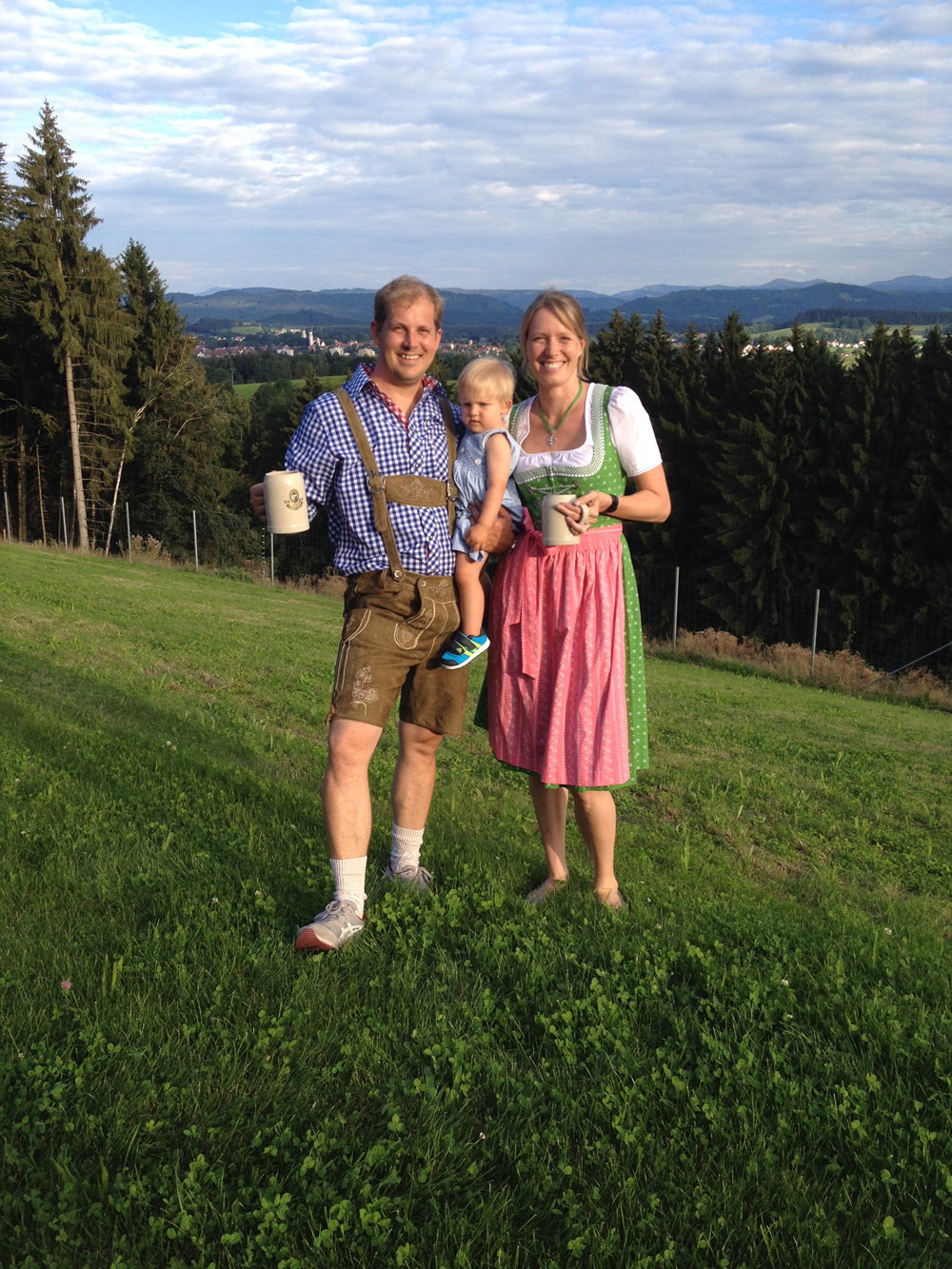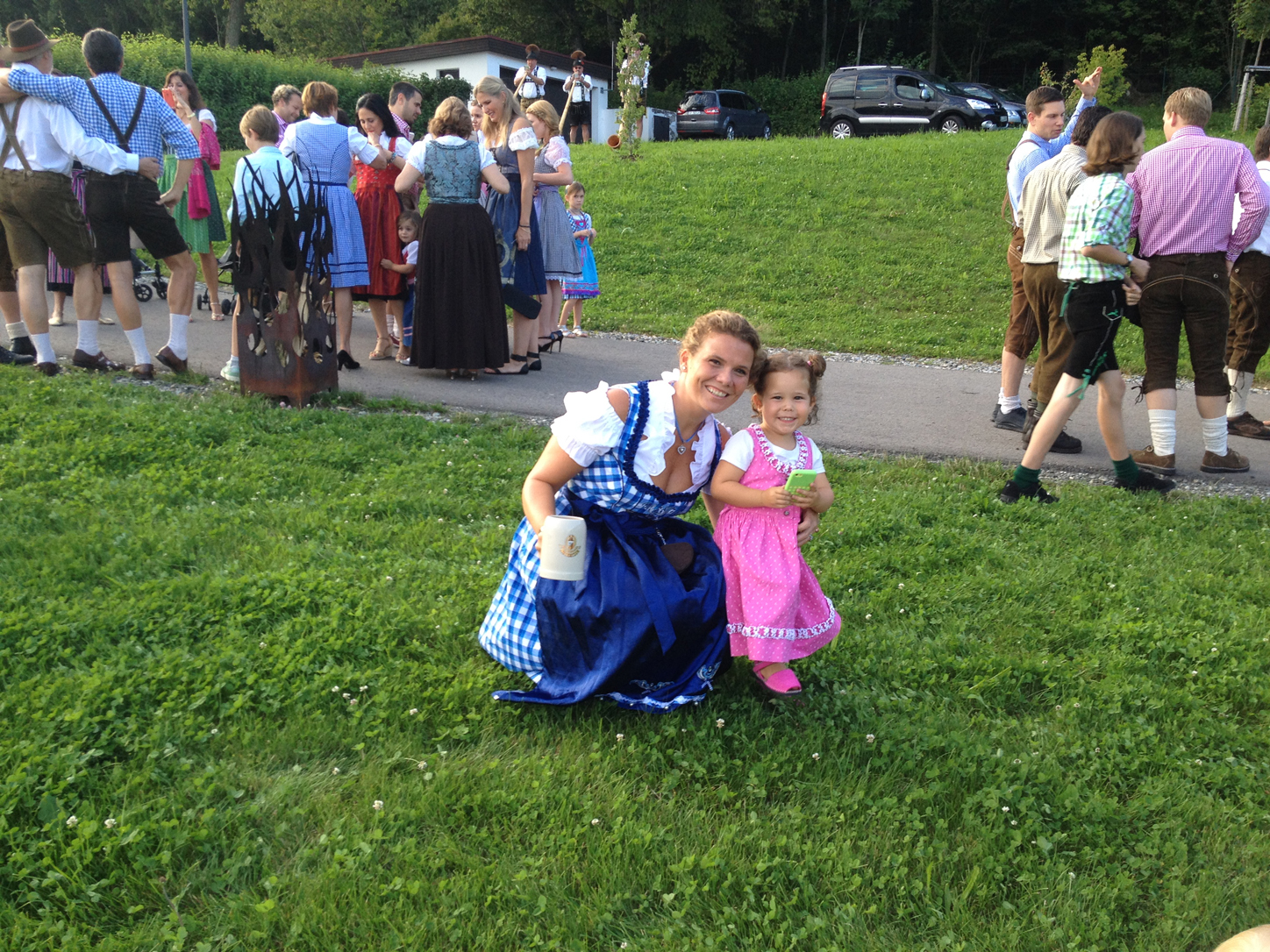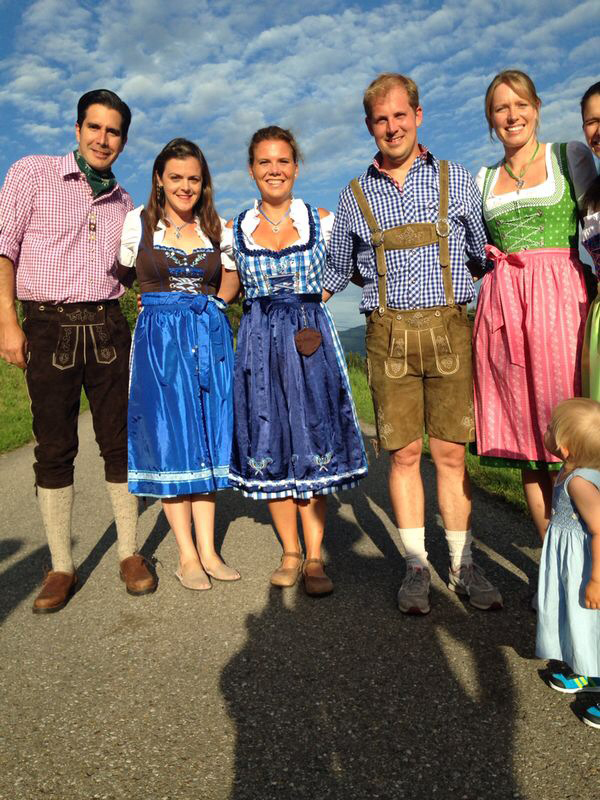 Small Paw was especially enamored with the music and danced all night long. Sometimes on her feet, sometimes in a more relaxed position.
The next day was the religious ceremony in Isny, a small town just a stone's throw from the Swiss and Austrian borders. The couple asked us not to take any pictures during the ceremony to avoid people rushing around for the perfect shot but we got some photo time afterwards when we waited for the newlyweds to come out and drive off in their stylish Rolls.
Unfortunately this is the best family picture we managed, courtesy of Chiara (3 yrs. old).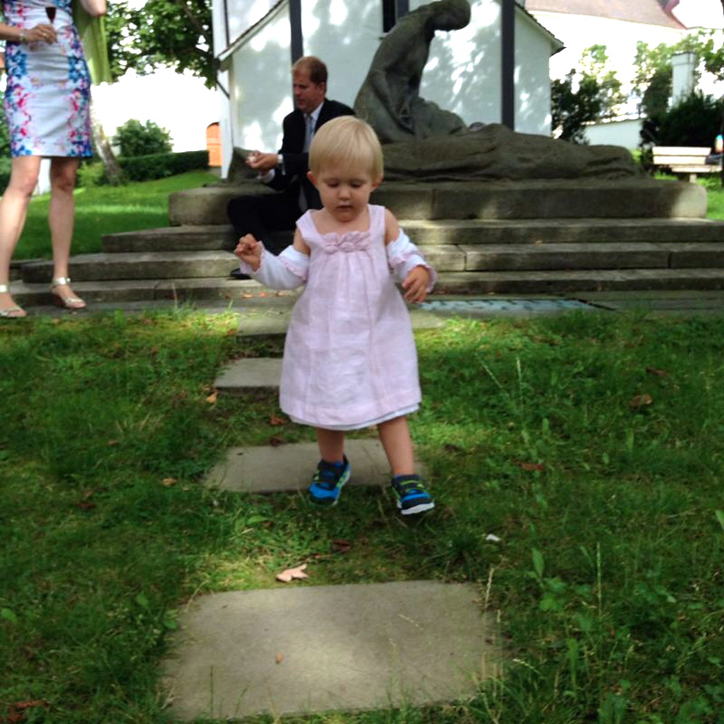 The party that night was, as mentioned earlier, epic. Obviously Small Paw and I didn't see much of it but at least I got to have most of the dinner. (She fell asleep right after the first course so Fa and I took turns in the room with her which was actually a blessing a disguise because a 4 hour (!) dinner is not for the faint of heart…) The rest of the night is a bit of a blur with music, baby tears and bathrooms featuring prominently. But apart from that a good time was had by all! 🙂
3 Responses to "Partying With the Germans"