We've left Kyoto and are now traveling around the country for the next 2 weeks on the Shinkansen bullet train. Our stops will be: Himeji, Hiroshima, Miyajima, Okayama, Naoshima, Osaka, Shizuoka, Hakone and finally Tokyo where we'll spend a few more weeks before heading back to Europe.
It's been an auspicious start in Himeji. Our hotel, even though it's right next to the train station and has the melodious name of Dormy Inn, is actually very nice and offers everything a traveler could possibly want. There's an onsen (hot spring bath) at the top of the building with a fantastic shiatsu massage room. There's also a very generous breakfast buffet included in the room price and because we're traveling with a baby we got the extra large room (really a room for the disabled) which brings the total size of the room to about 2 square meters. But we saw the size of the other rooms when they were cleaning this morning and those are some tiny tiny rooms so we're not complaining! Oh, there's also free ramen served every night in the dining room. But we haven't tried that yet because we've had such fantastic dinners both nights that we didn't want the ramen, even for free.
Last night, we went to Sawasawa, a restaurant specialized in sushi but they had all sorts of other options as well. The English menu was quite basic (now that we've left Kyoto, pretty much everything is exclusively in Japanese) but with lots of gestures and our basic knowledge of sushi Japanese (pays off to study those menus back home, HA) we got some delicious maguro nigiri and a California salmon roll the size of my forearm. I'm not kidding, it was HUGE.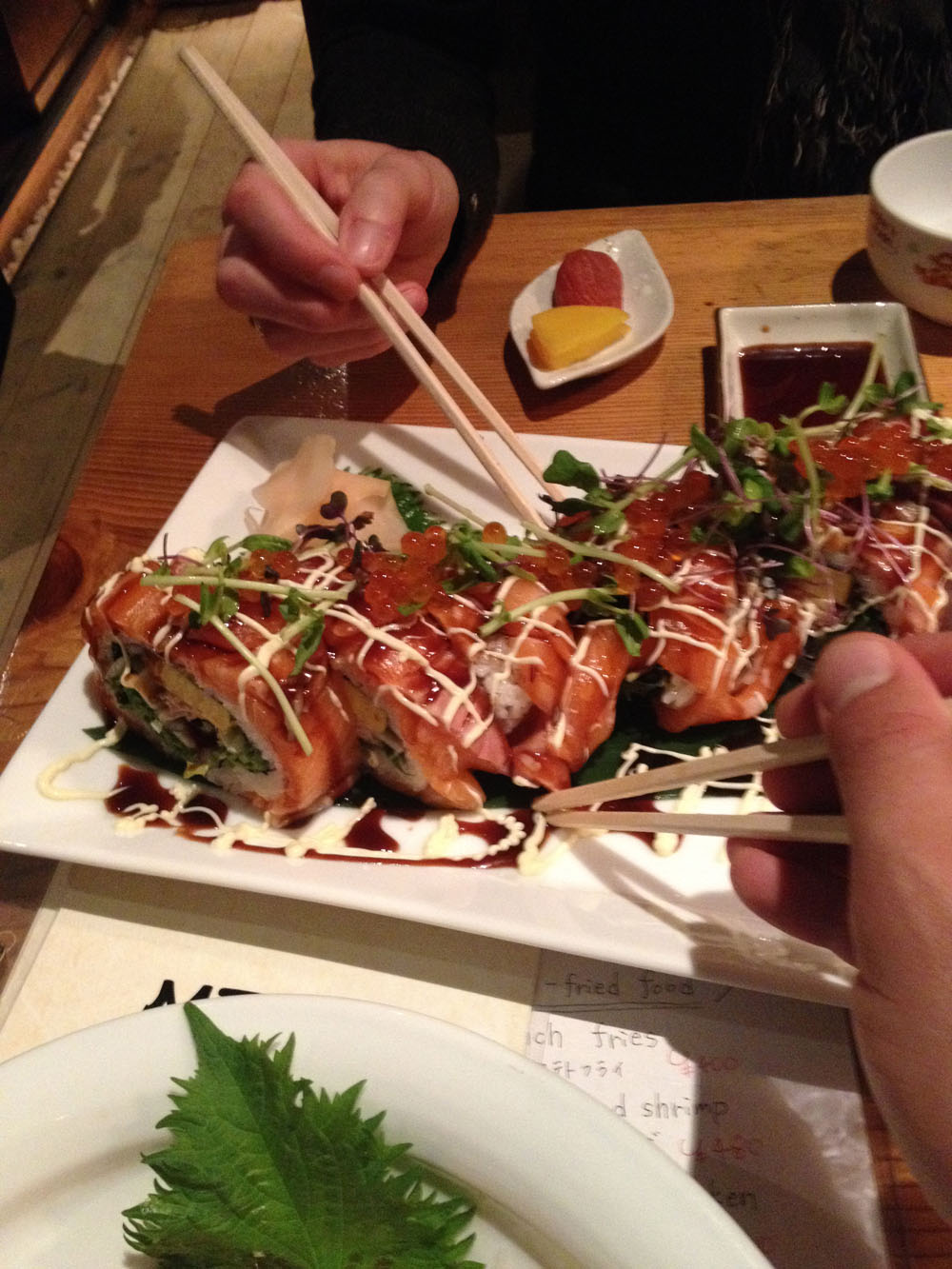 Tonight we had ramen at Koba & More, a funky little ramen shop we ran into by accident. The owner, Koba, was cooking behind the little bar and had several ramen on the menu that he'd invented himself. (The two we tasted, Tofu ramen and Milk ramen, were absolutely delicious.)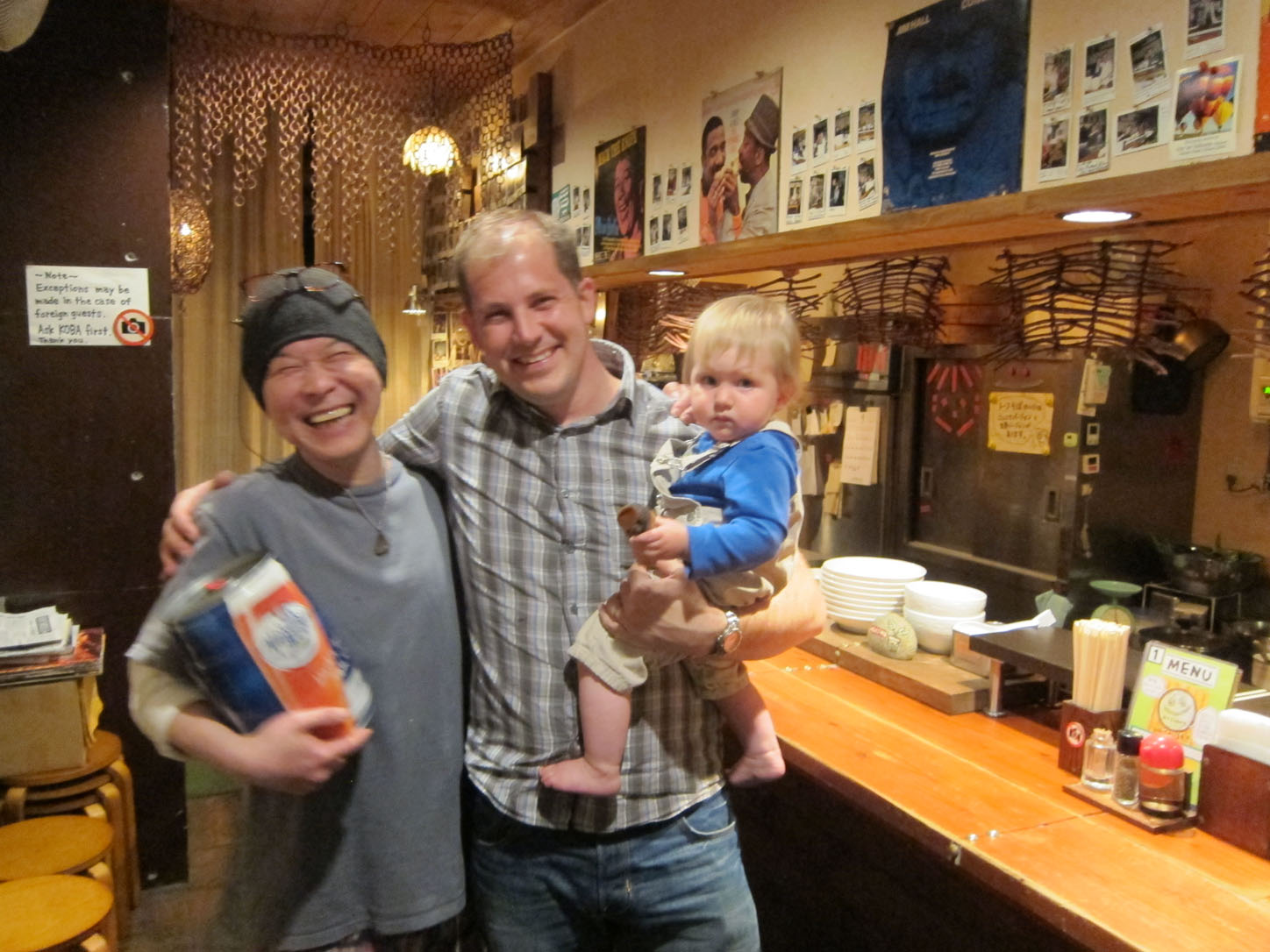 Himeji is famous for its castle which is one of the best preserved ones in the whole country. Unfortunately its main keep is undergoing extensive renovation right now so it was all shrouded under scaffolding and nets but you can sort of imagine the grandeur.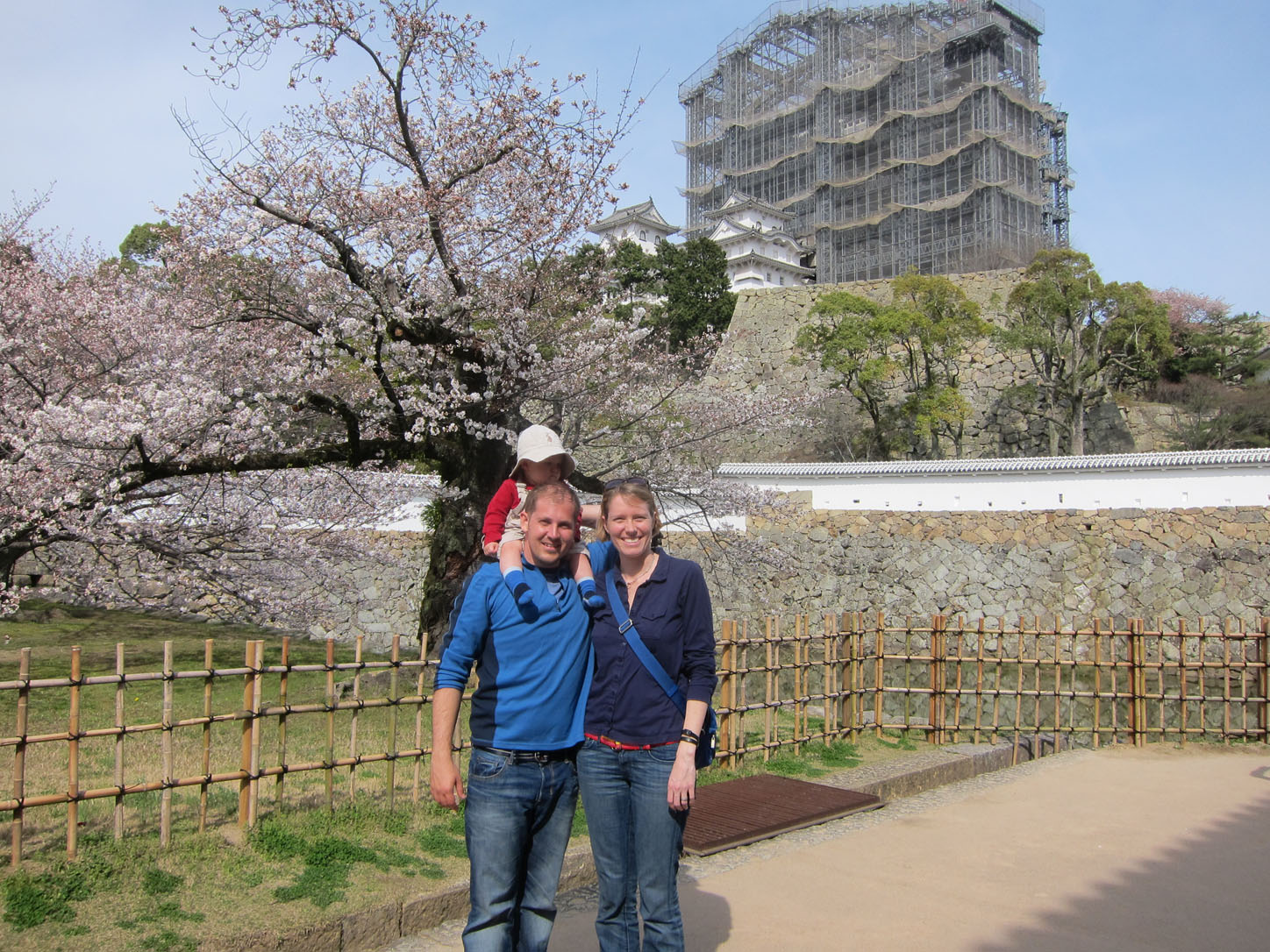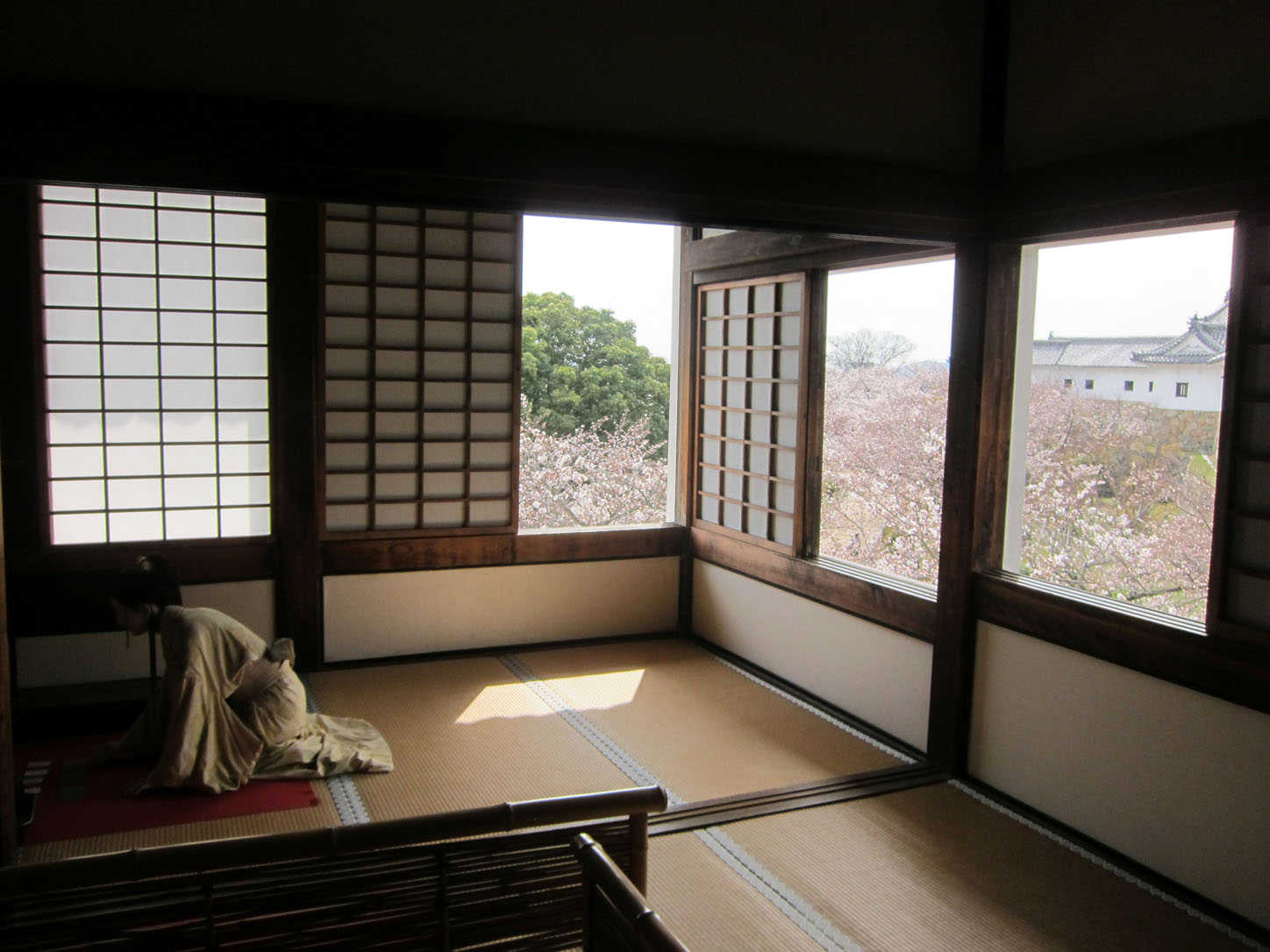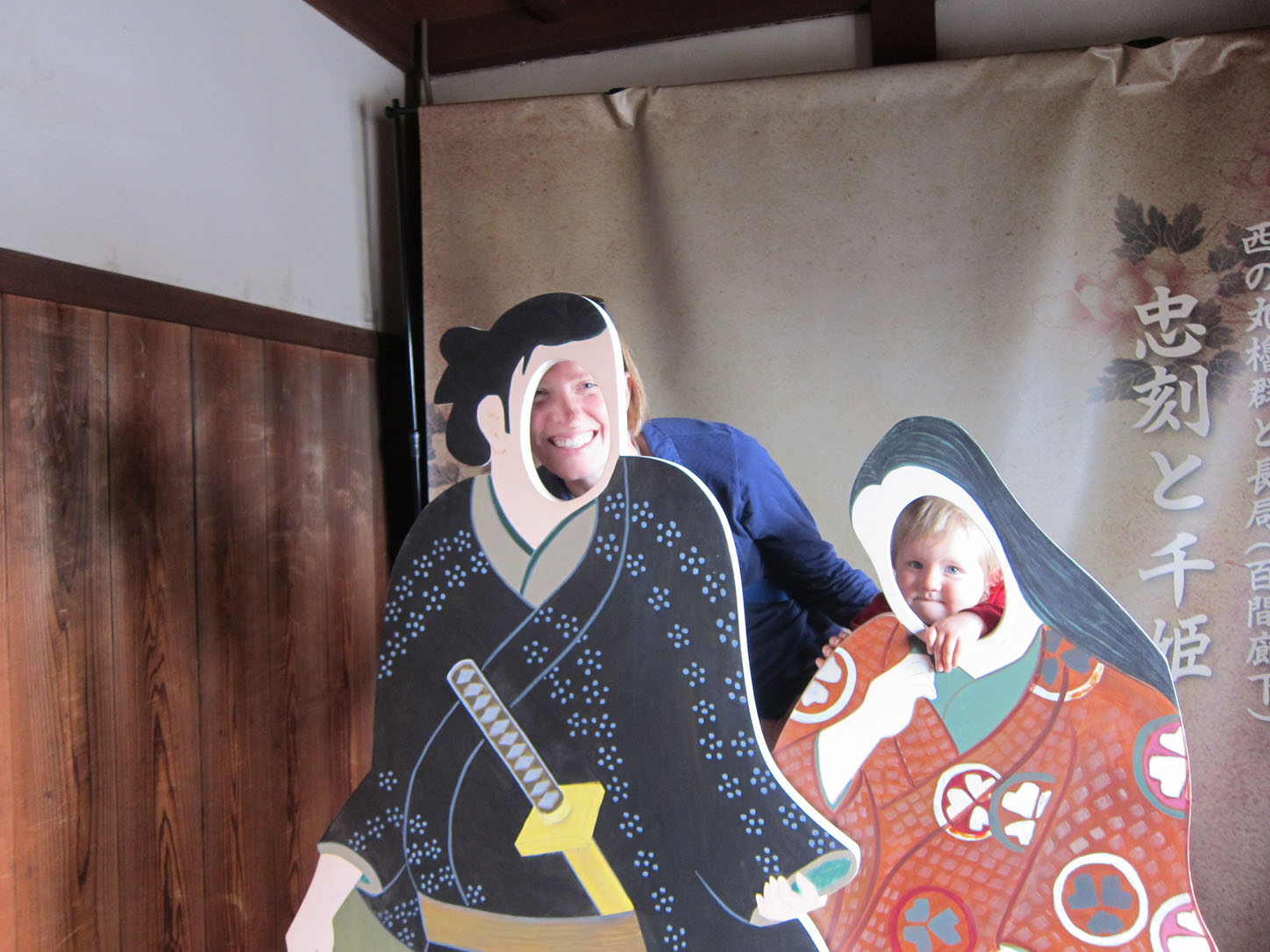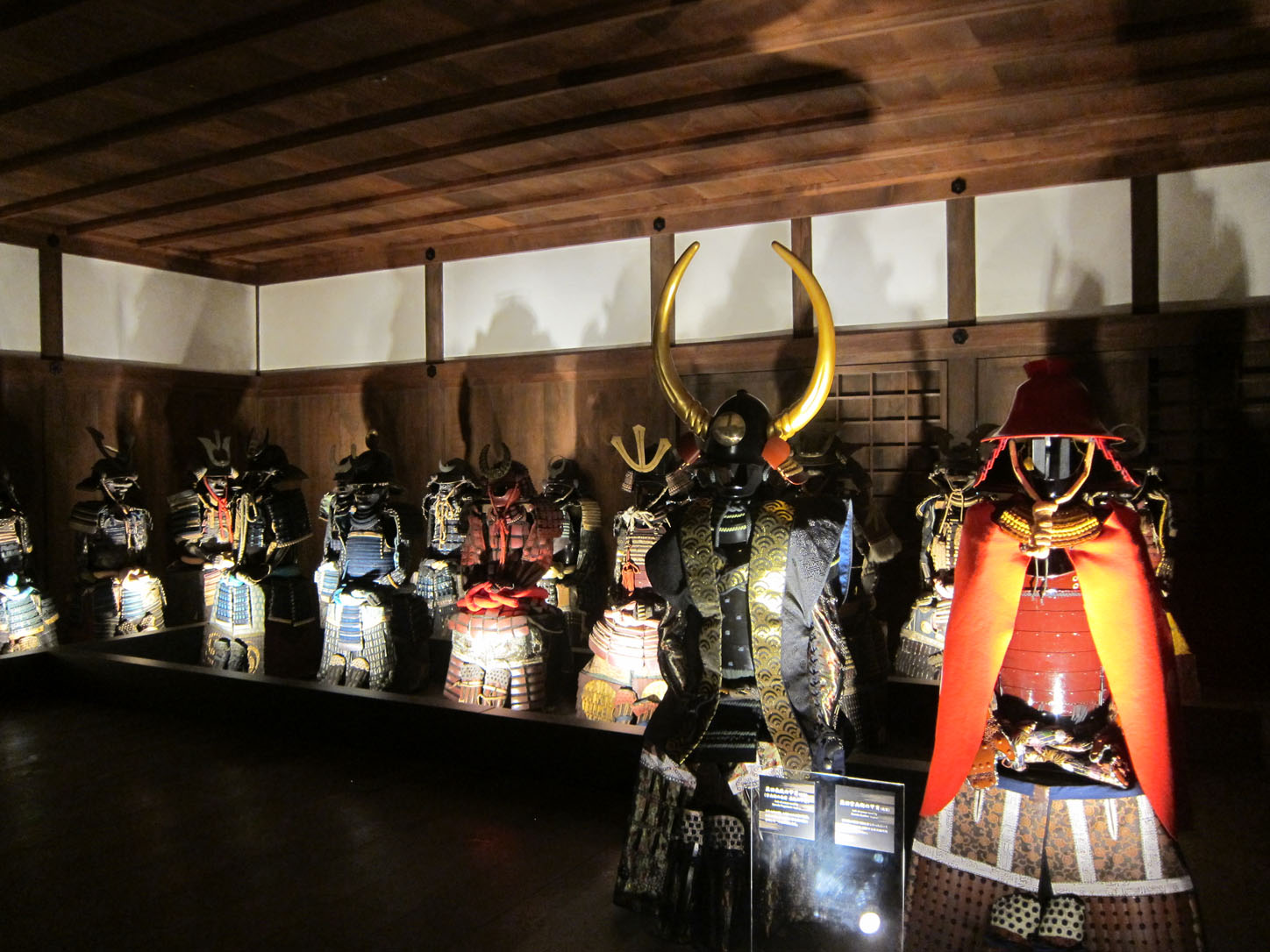 What saved the day were the cherry blossoms which have exploded, seemingly overnight. It looks ridiculously beautiful everywhere and people are out in droves to take pictures and eat picnics underneath the trees.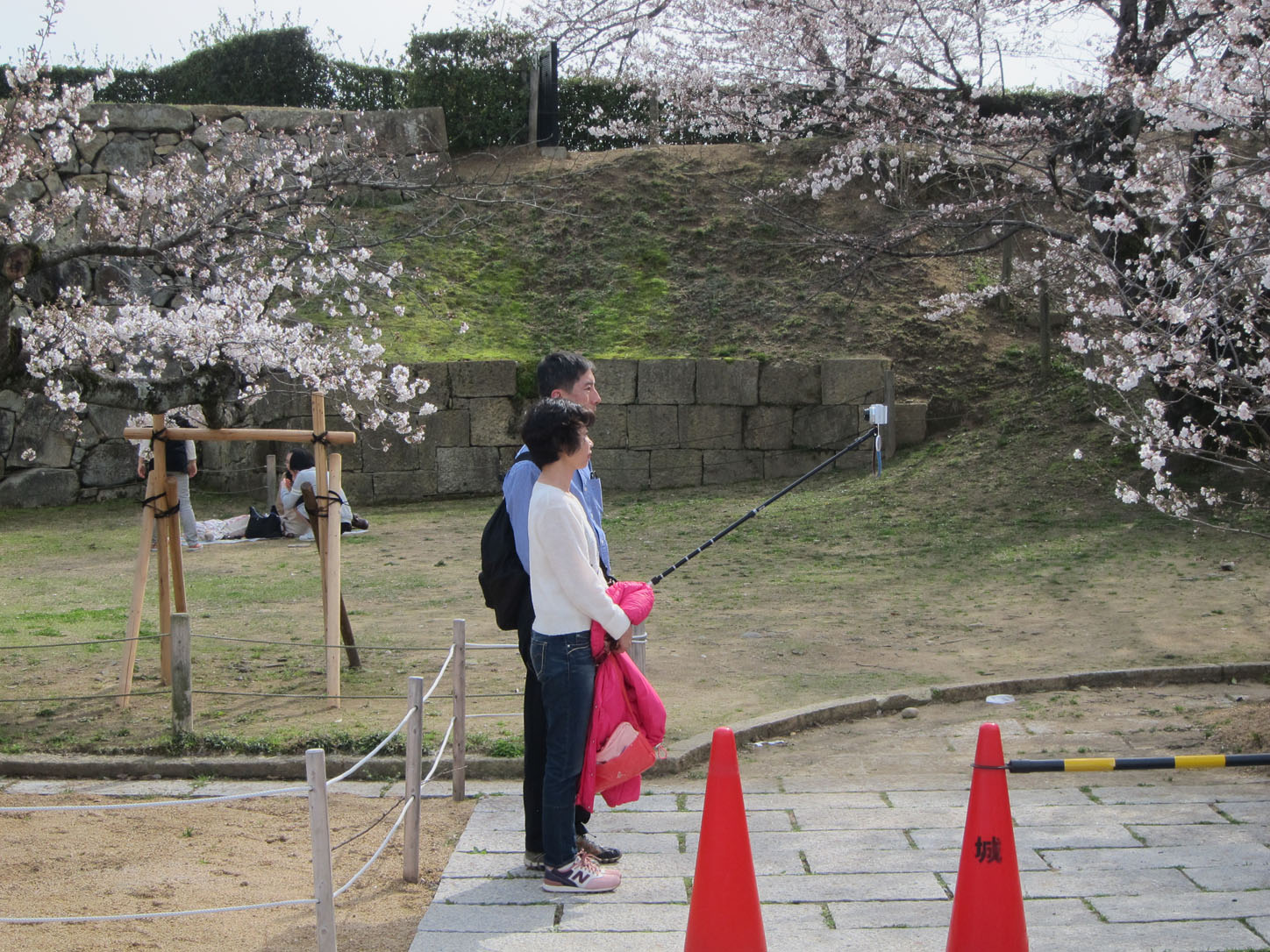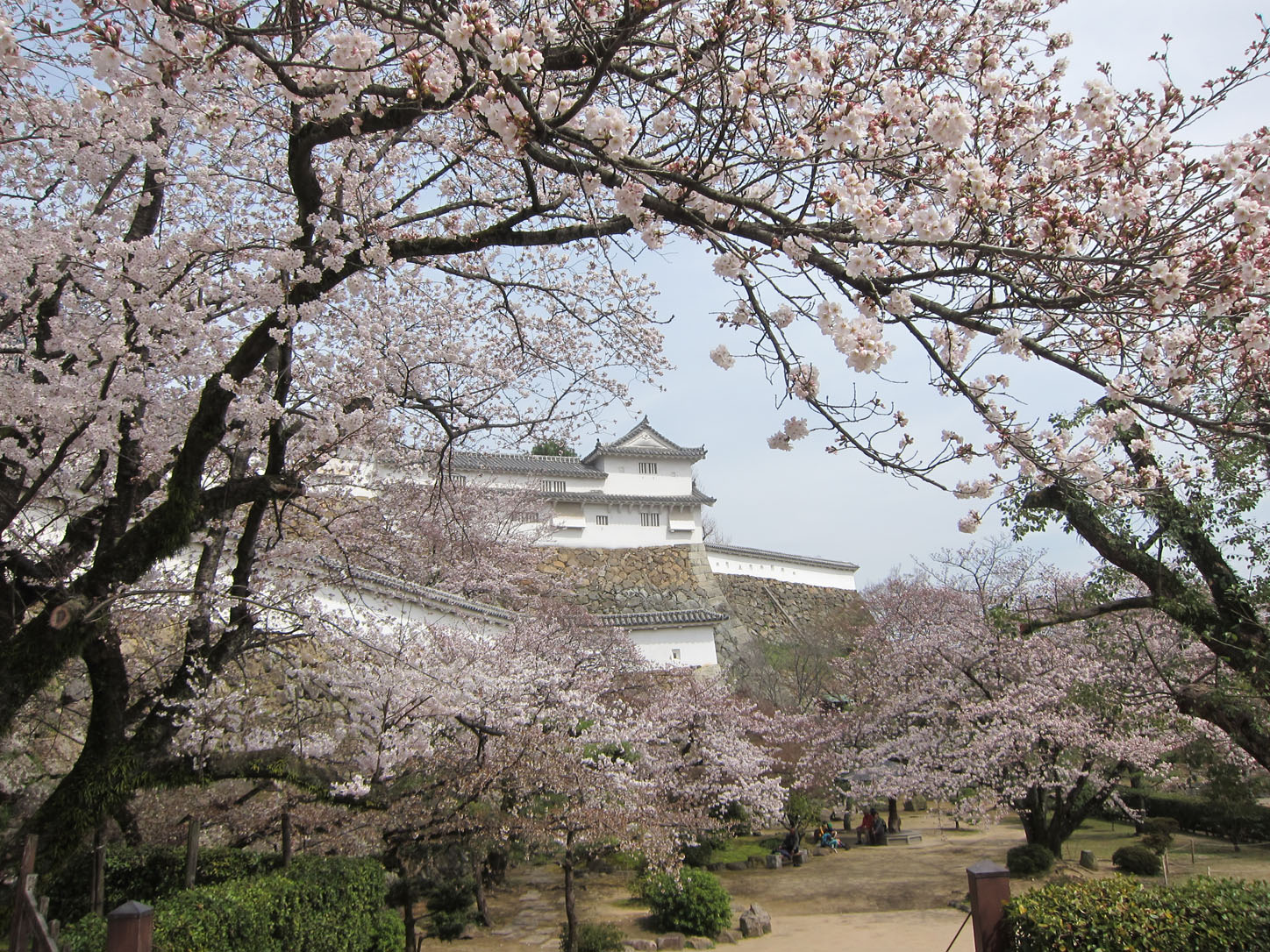 There's also a beautiful garden complex near the castle where you can stroll around and enjoy the different landscapes. A little river runs through all the gardens and some of the pools are filled with large koi fish which Small Paw adored.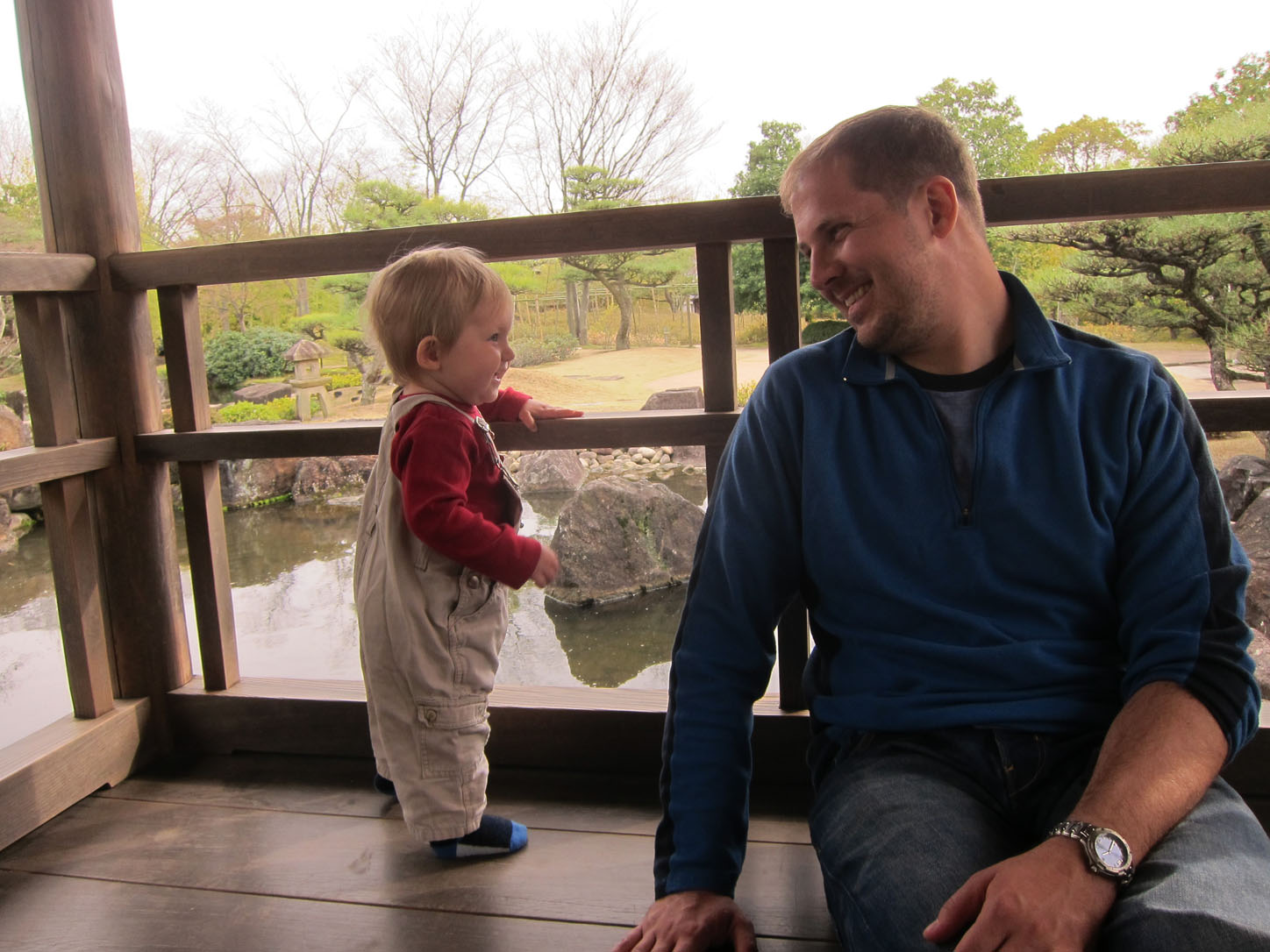 On the streets of Himeji we finally saw our first famous manhole covers (the ones in Kyoto were all boring standard issue).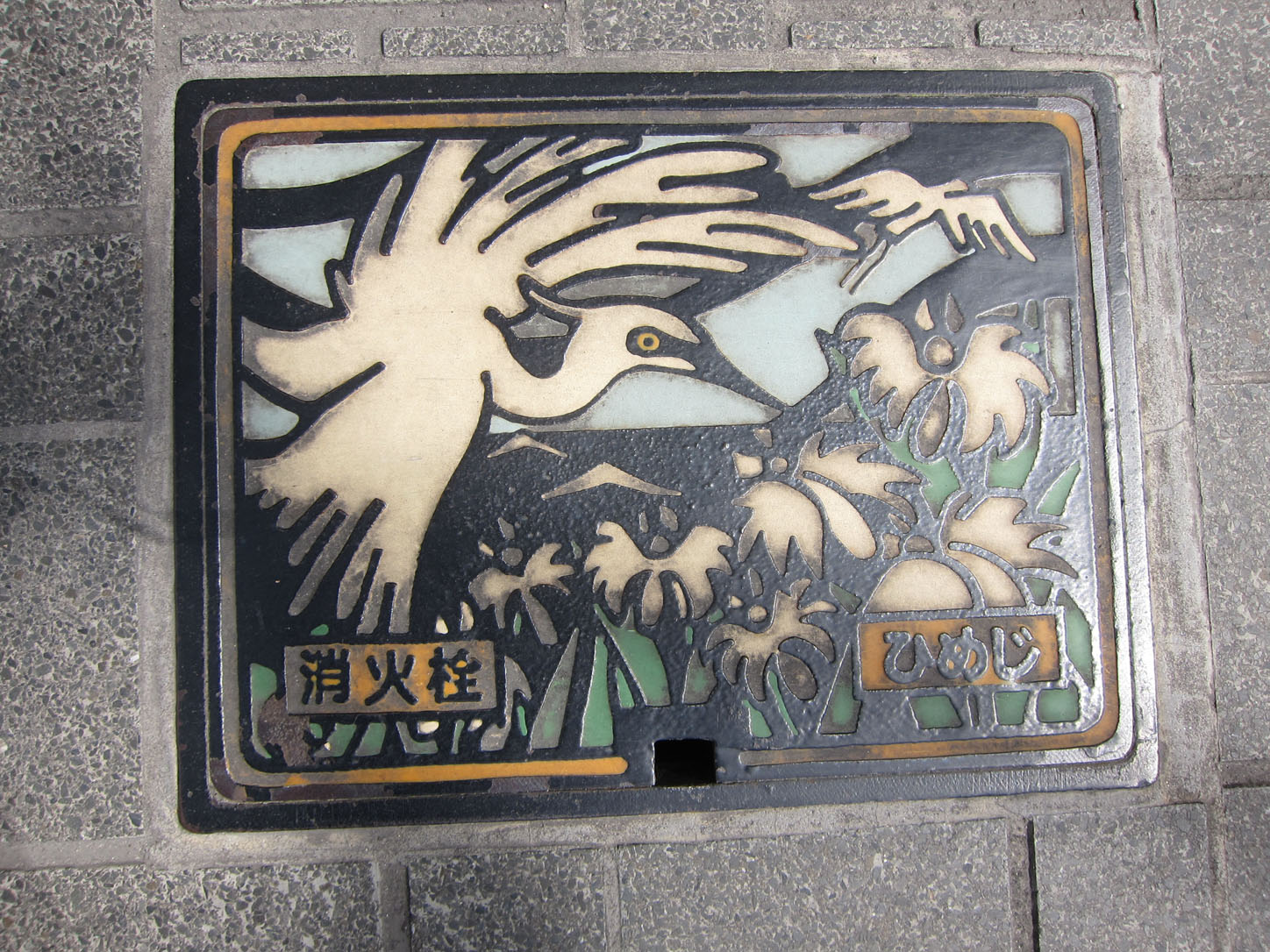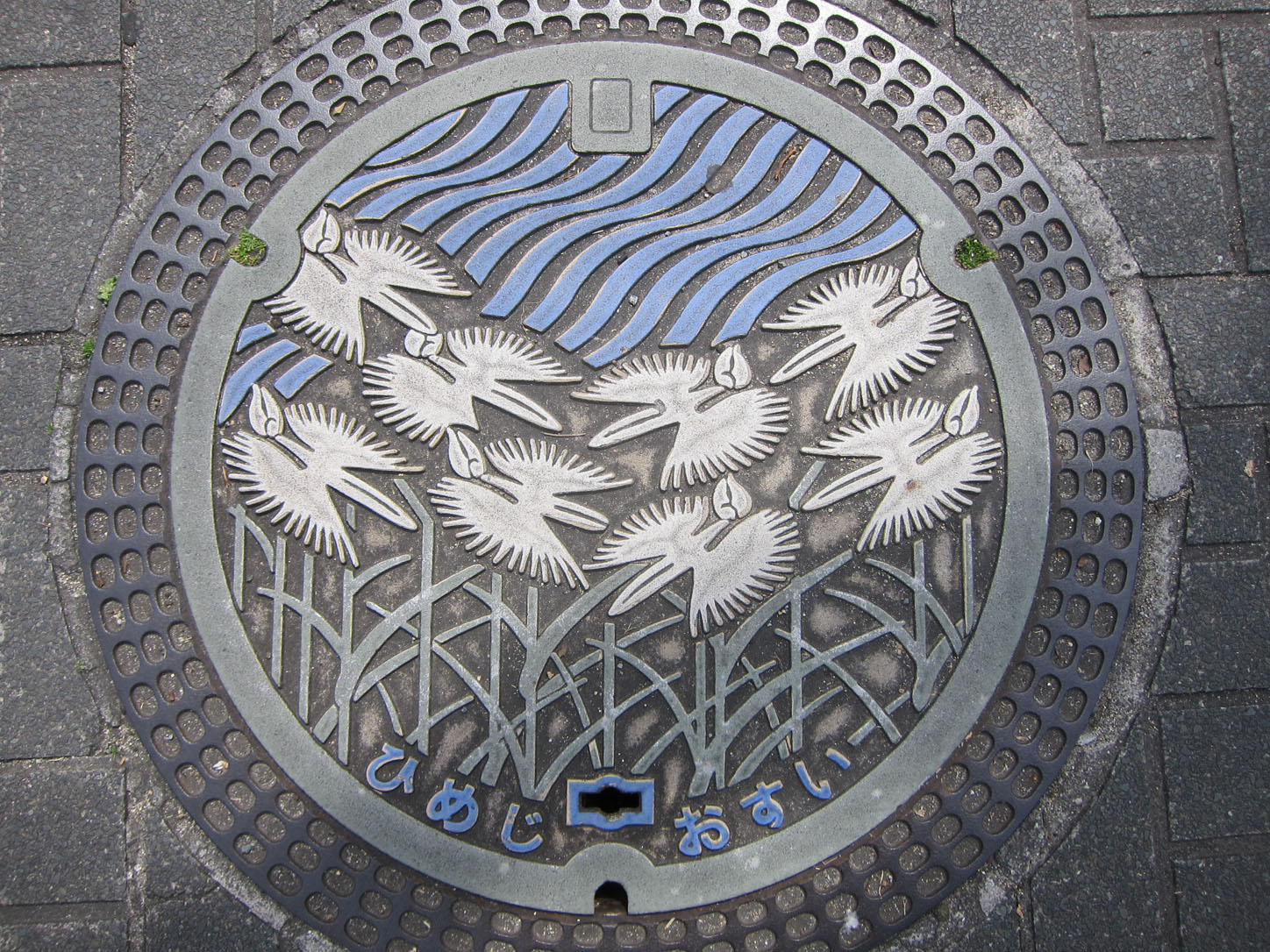 And last but not least, ninja girl scouts. Please let that really be a thing and not just a bunch of friends dressing up for shits and giggles.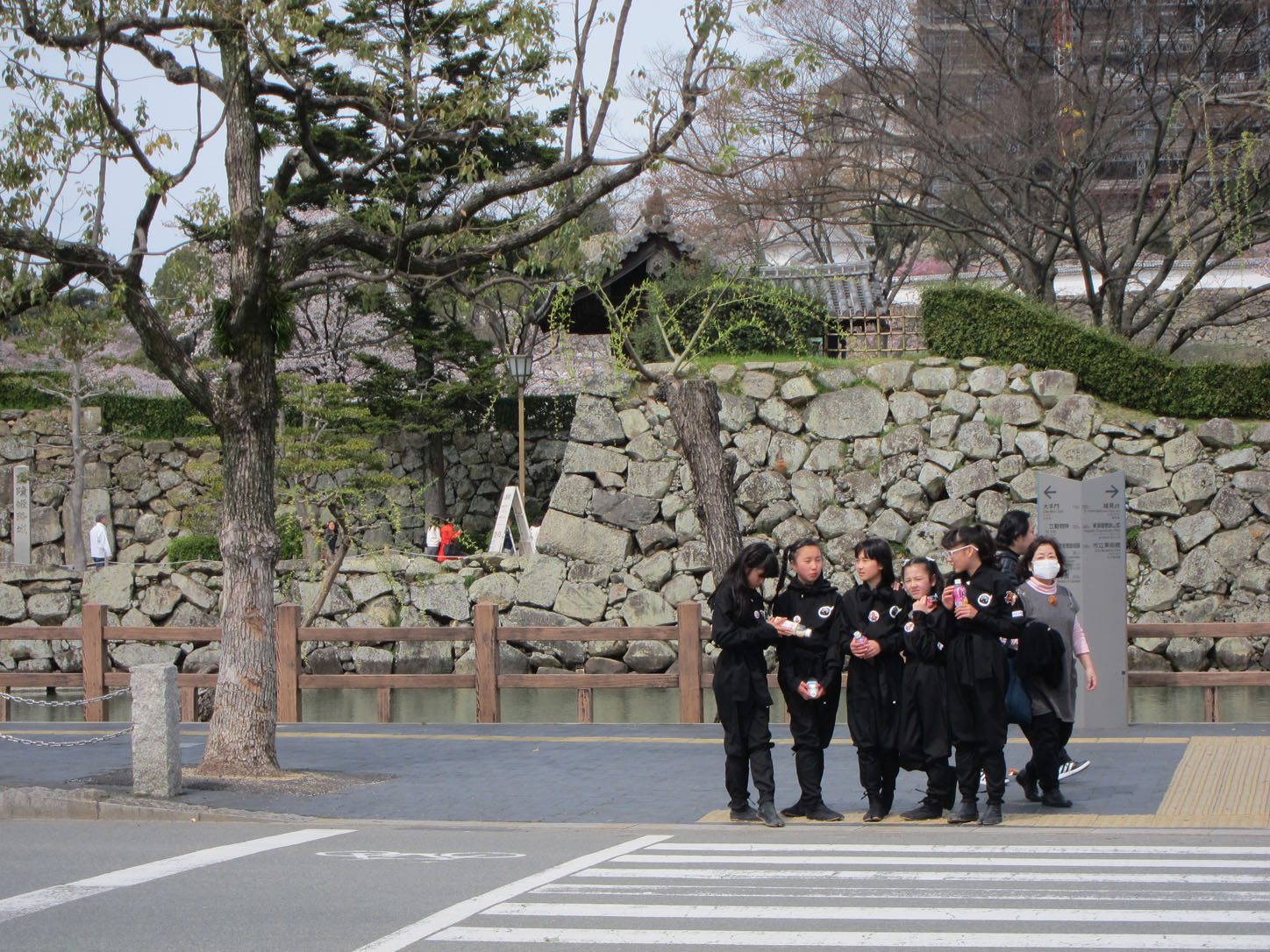 2 Responses to "Rail Pass Travels"