We've been in Zuoz for a couple of days now and the weather has been hmm, not that great. It's quite warm (for Switzerland) but it's snowing all the time so that's nice.
My brother got a sledge for Small Paw so we've been pulling her around and try to impart the fun of winter sports. So far she's not having any of it.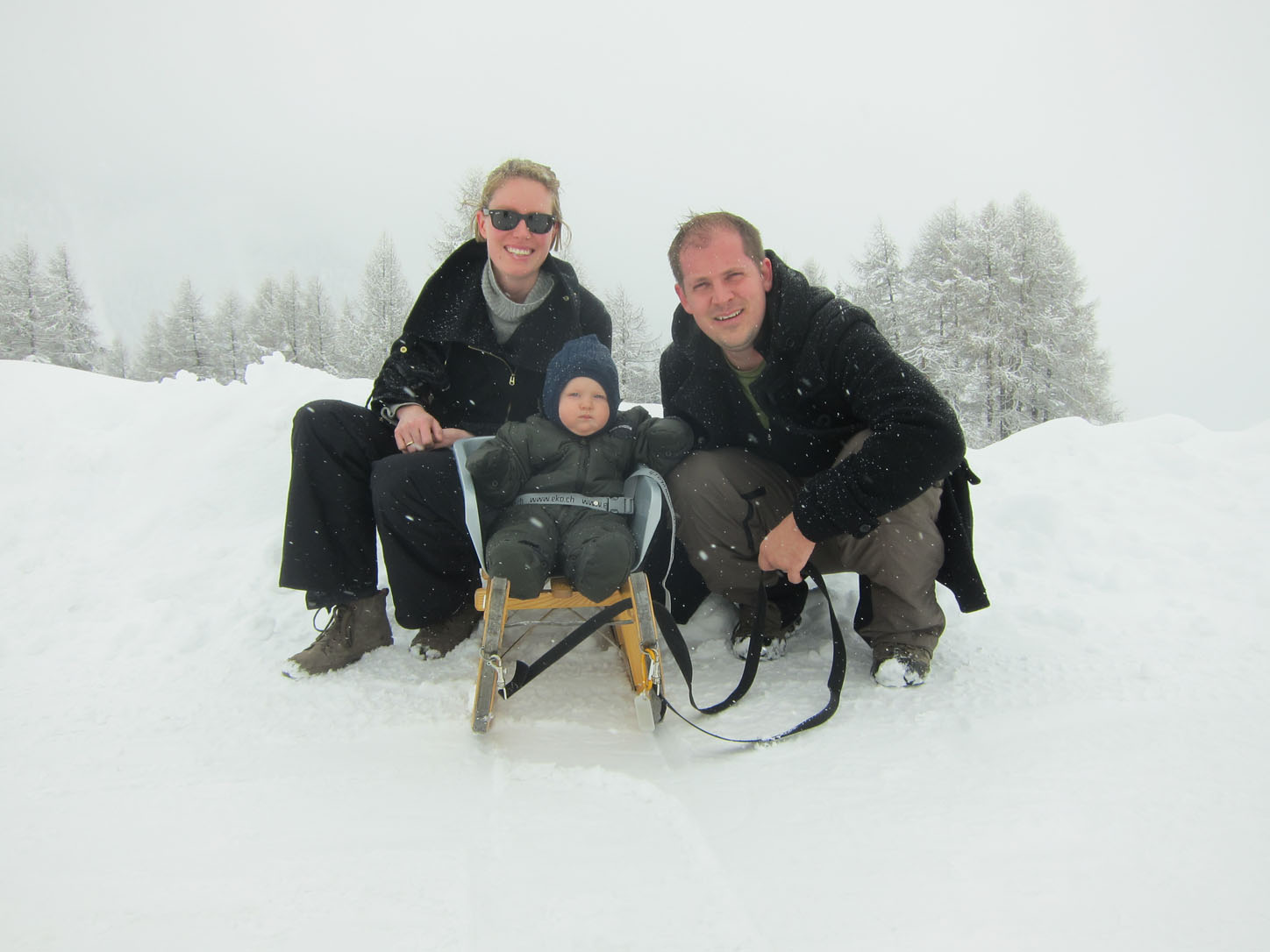 Although once we started going downhill, she seemed to enjoy it.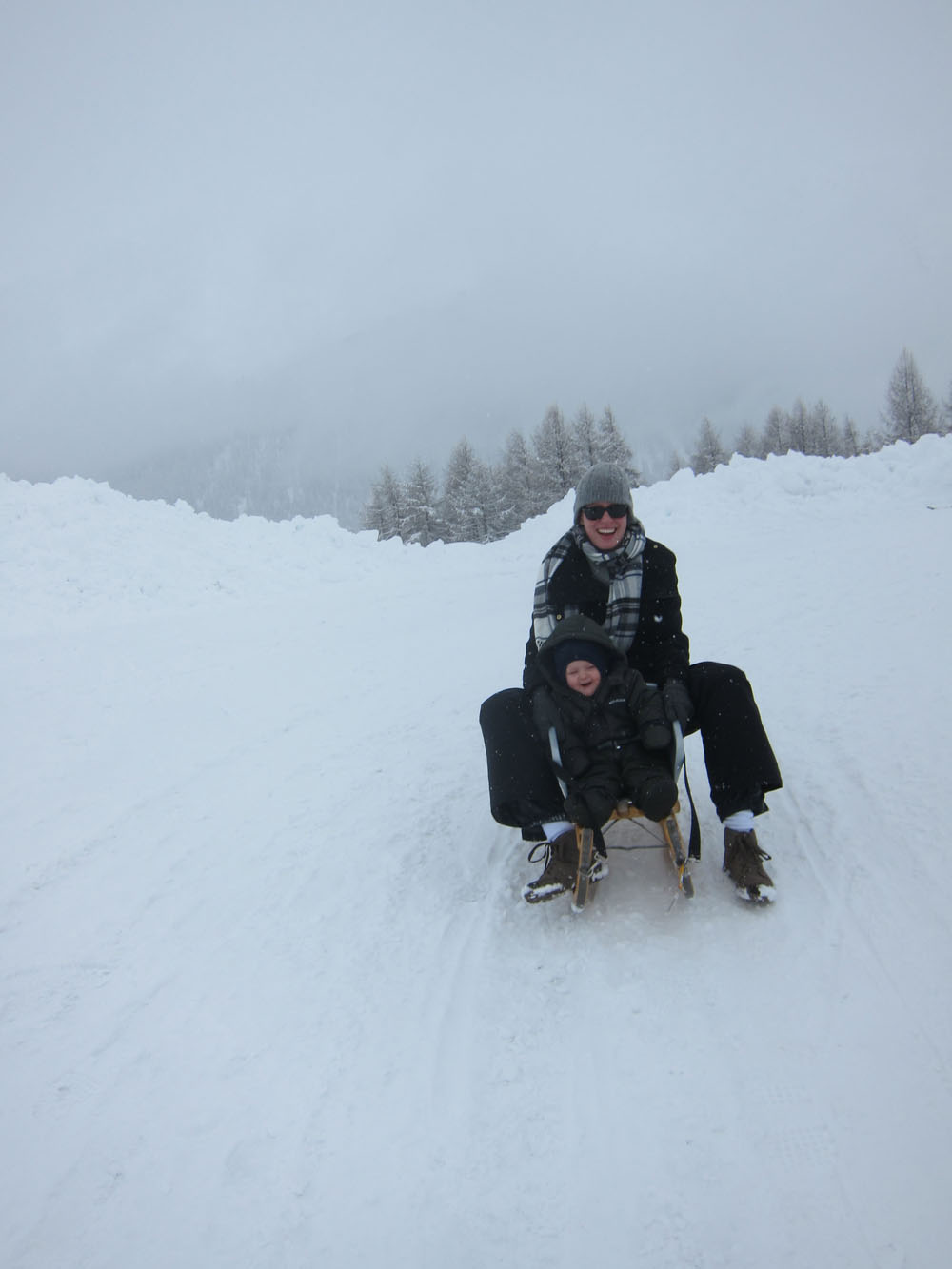 Lunch on the Pizzet hut was also a hit.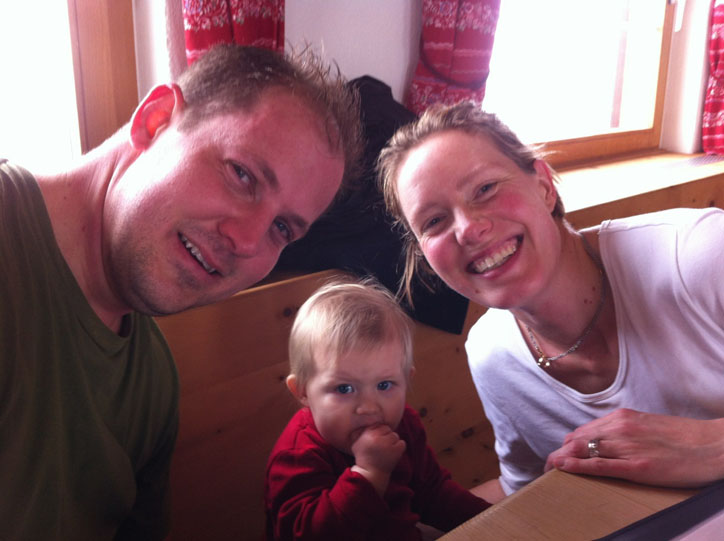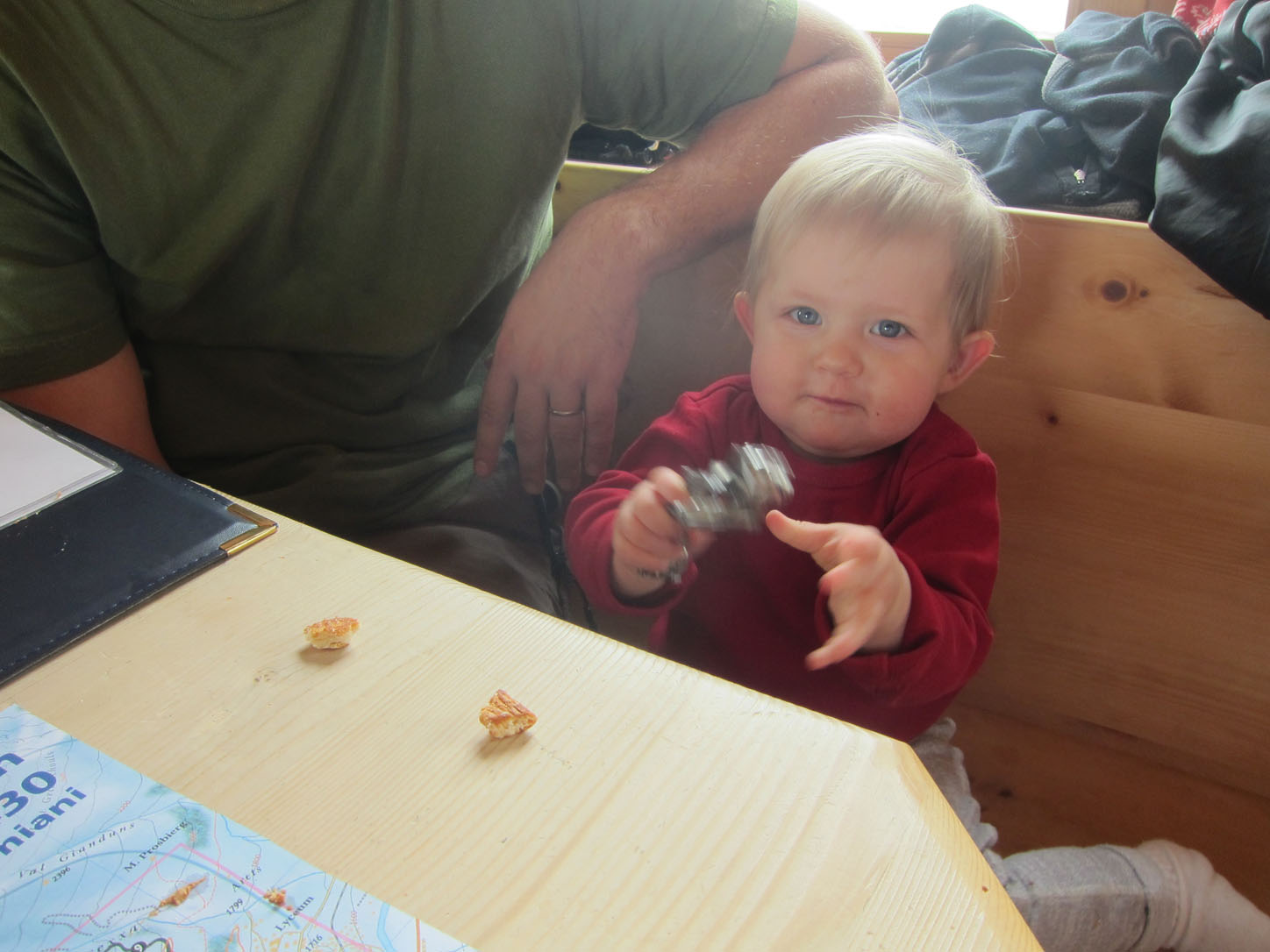 Afterwards we tried to coax some more smiles from her but the best she would give us was an inquisitive look along the lines of "I wonder what the chemical composition of this stuff is?"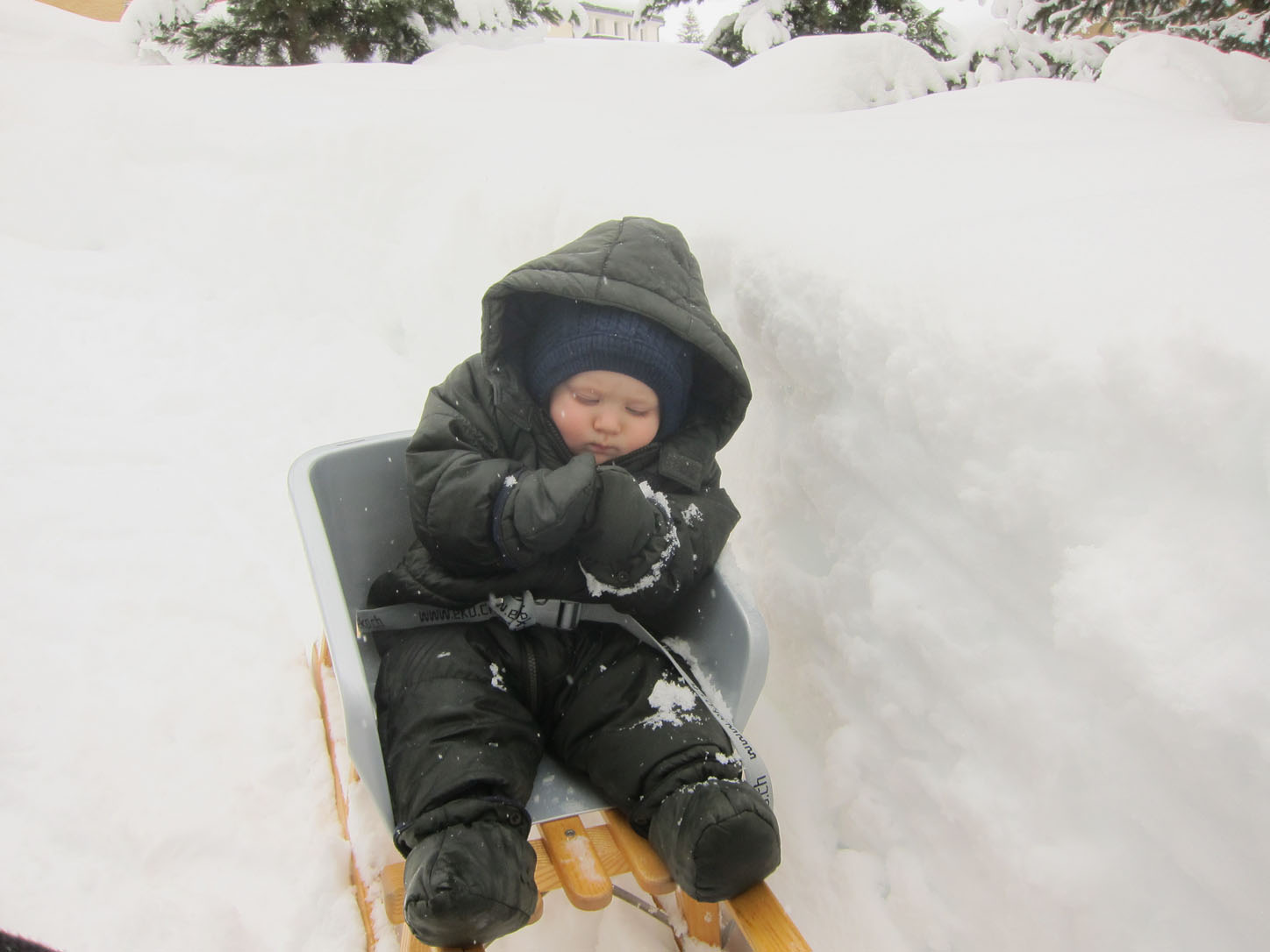 Today the sun peeked out for a couple of hours so we walked over to the Castell restaurant for lunch. Again, Small Paw felt there was much left to be desired of the outing.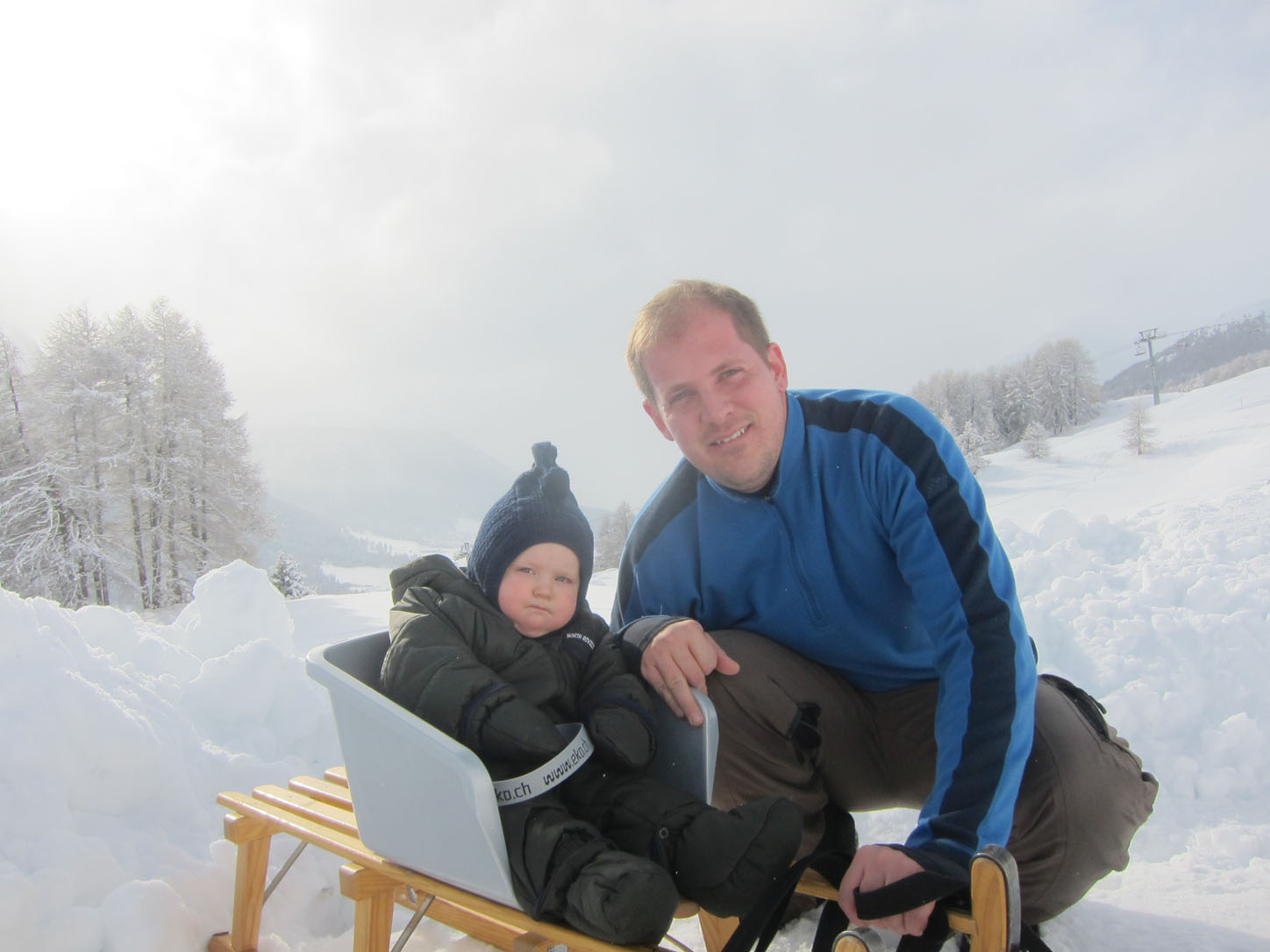 Oh well, there's always tomorrow.
3 Responses to "White Stuff Everywhere"