Hi everyone!
So I hear Mami has been moaning about the heat a bit and I can see why she wouldn't like it (SmallPaw and I get to spend a lot of time being ferried around in the buggy) but there's so much good stuff here that totally makes up for the weather!
First and foremost, the FOOD! I think even Mami would agree with me here that the food makes it all totally worth it. (Although I heard Papi say that it's even better in Tokyo. I can't WAIT for that place!!!) Today we had one of the best food days sadly without any pictures. Mostly because it was all so good that no one had time to take a picture before we all gobbled it up… We had Taiwanese noodles for lunch at Iron Cow and eggettes on the street for dessert (egg waffles made with coconut milk). So yummy.
We did get a few pictures in from some of our other meals though, especially from the funny dim sum place.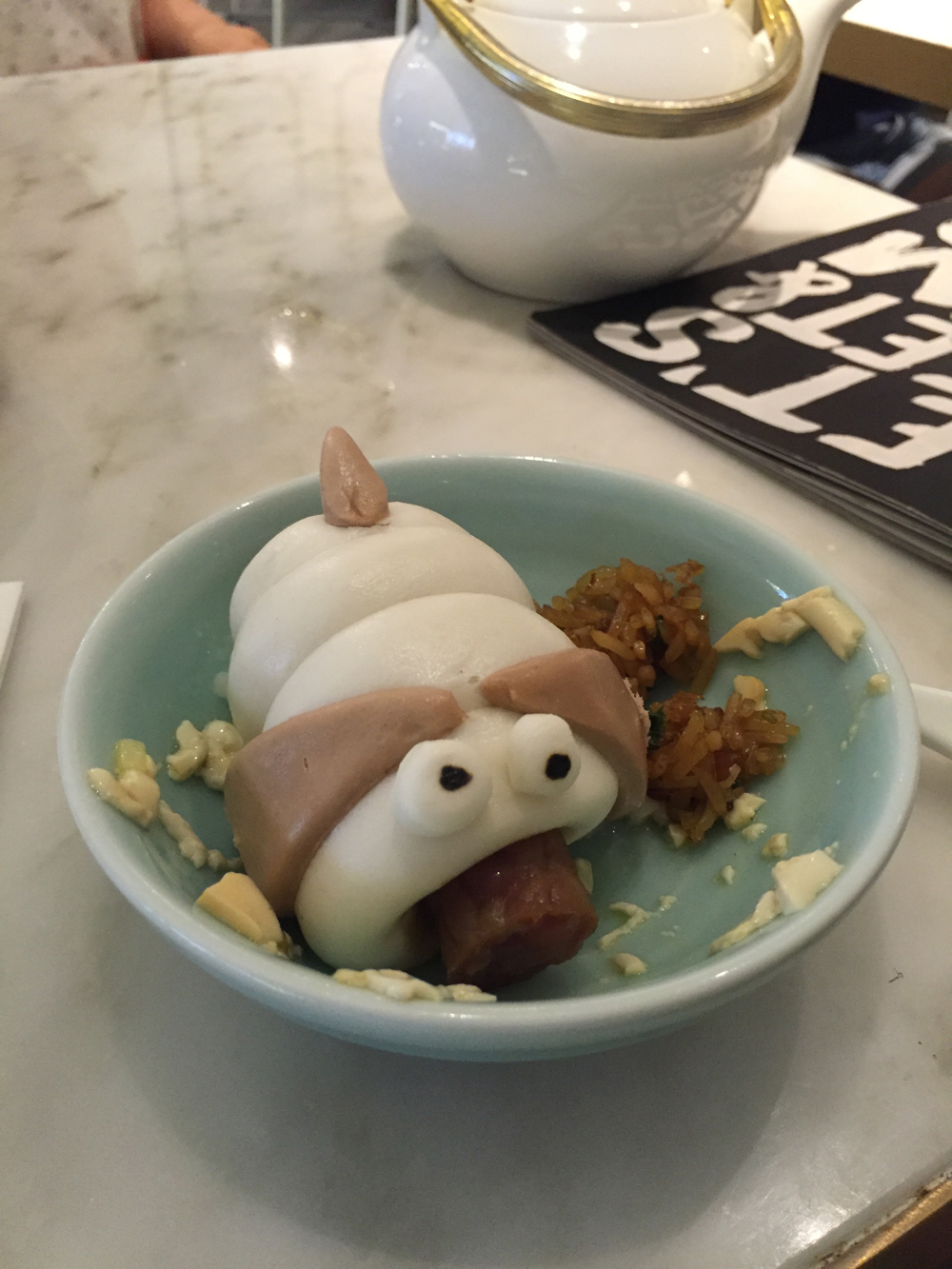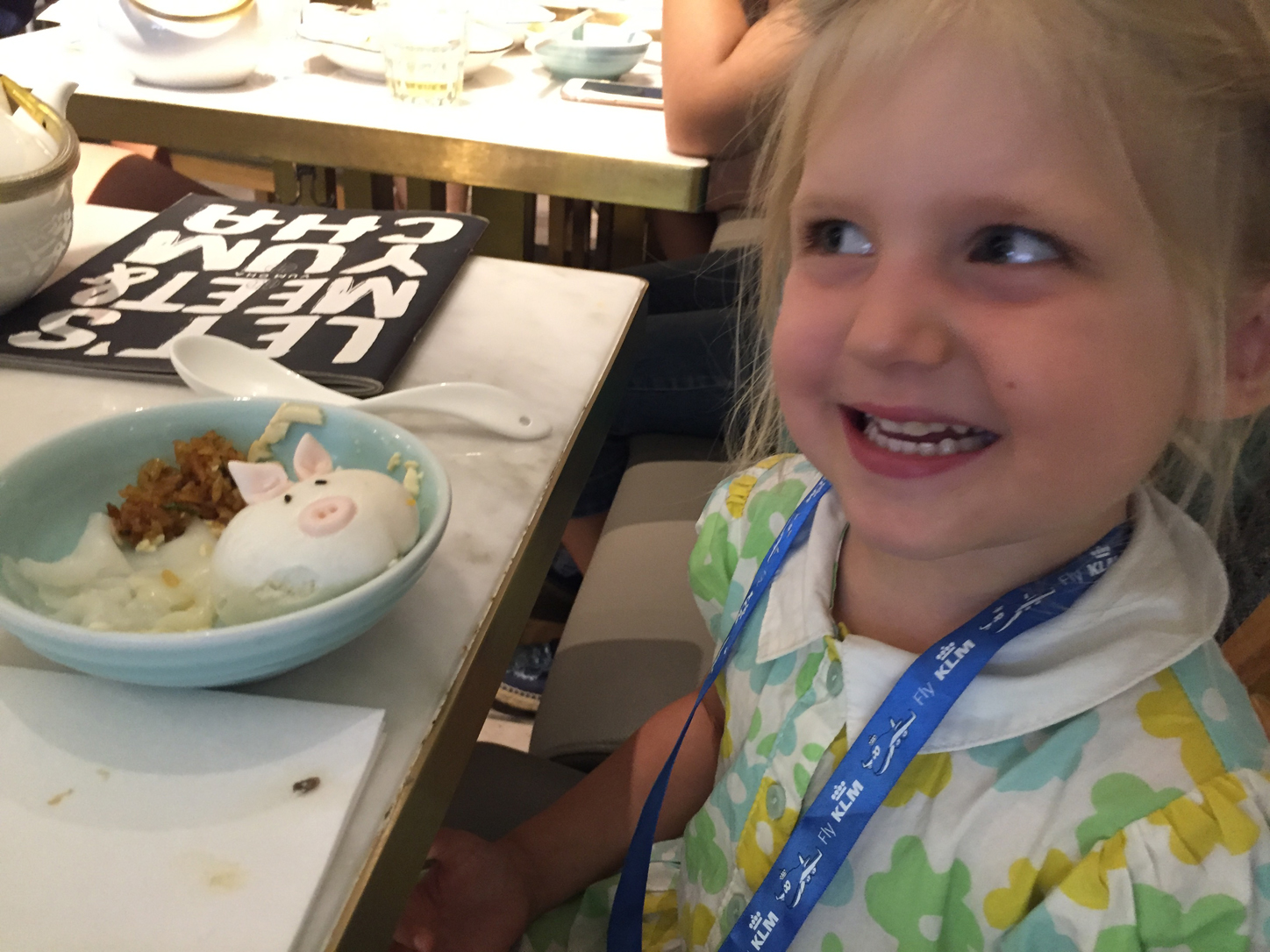 Oh, and we had noodles. Or as I like to call it, food of the gods.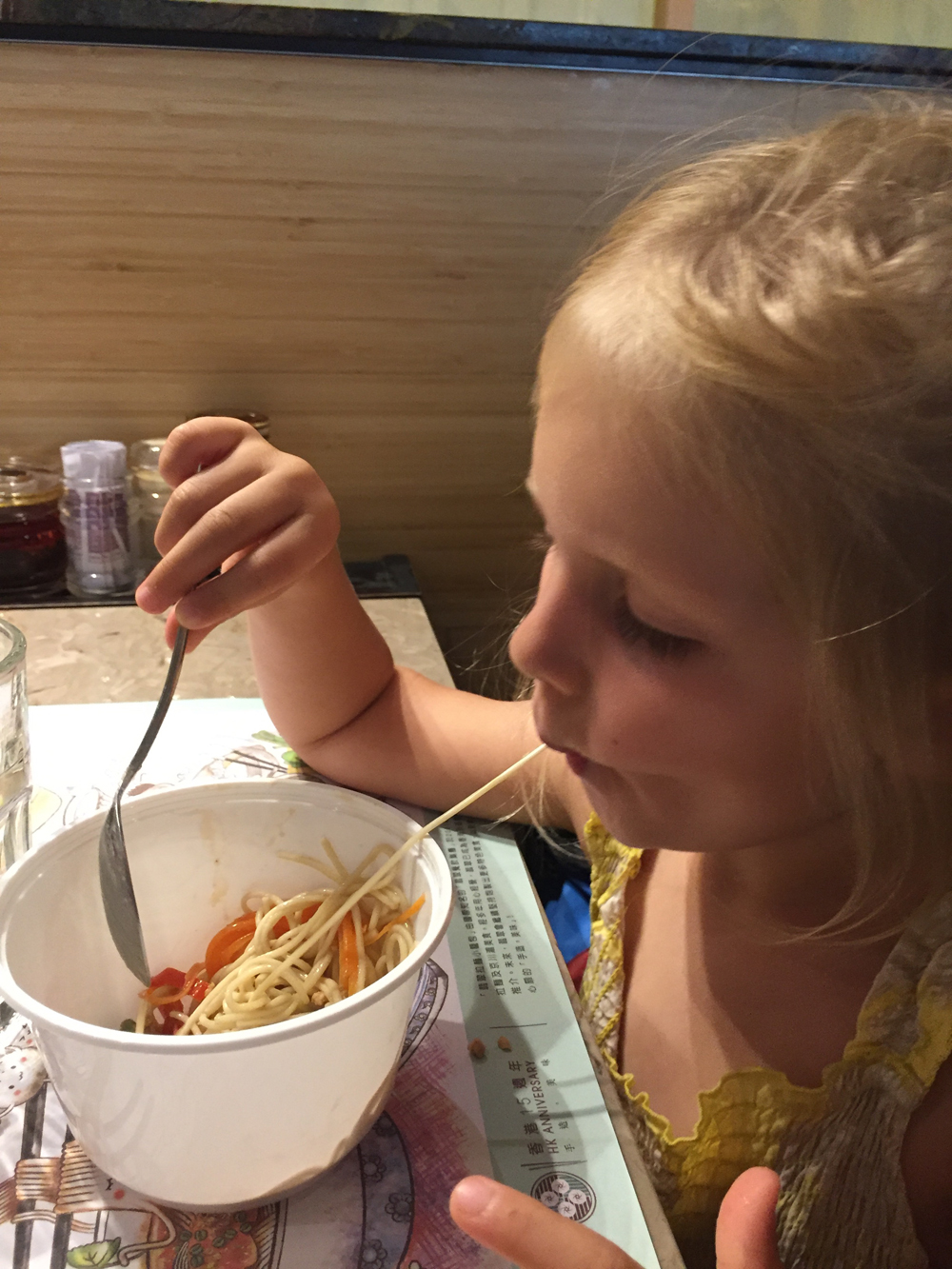 But it's not all food. We're doing touristy stuff too. The other night we even stayed out way past our bedtime to see a light show over the harbour! It wasn't actually that impressive in the end but hey, we got to stay up late! Yay!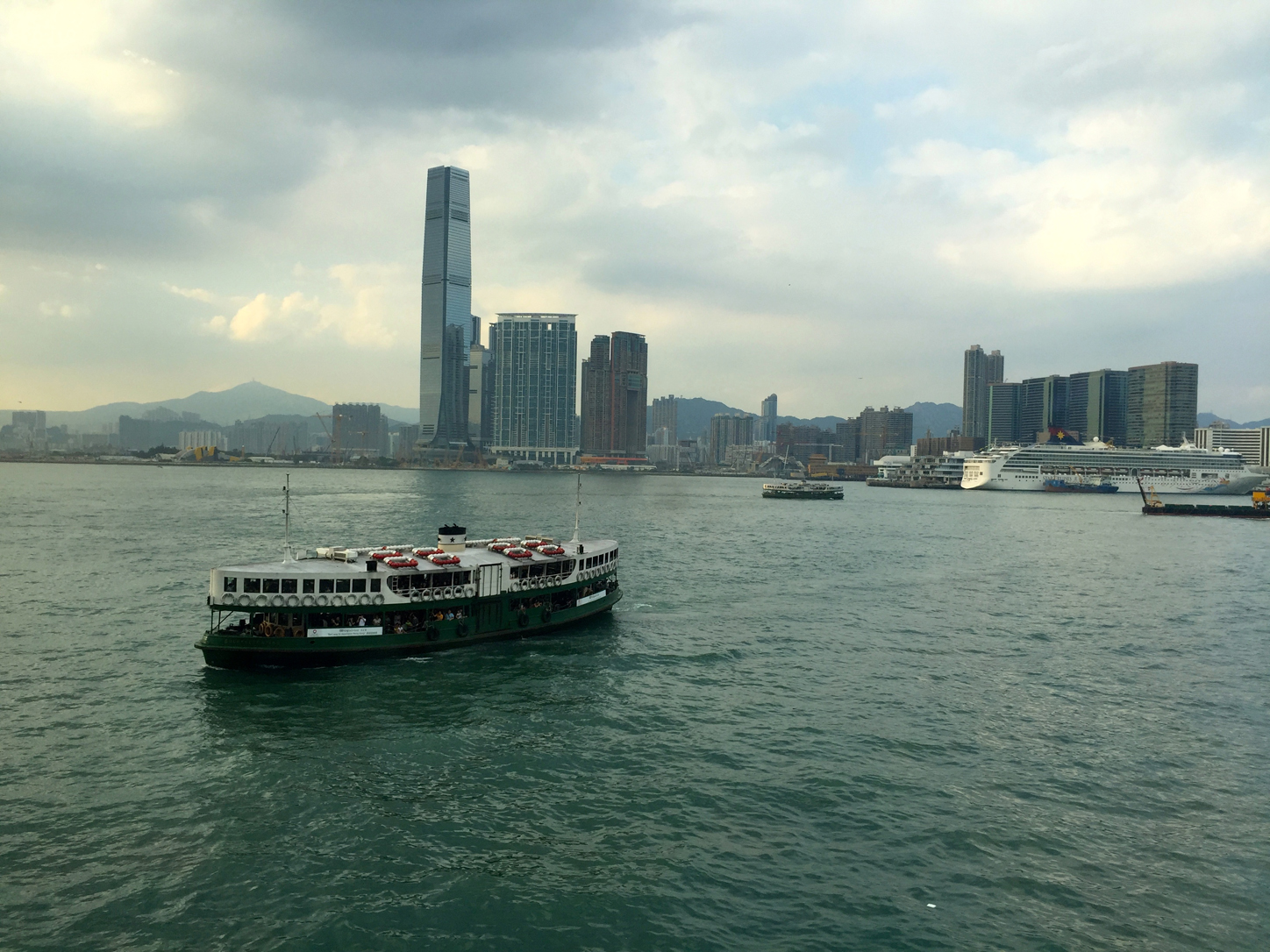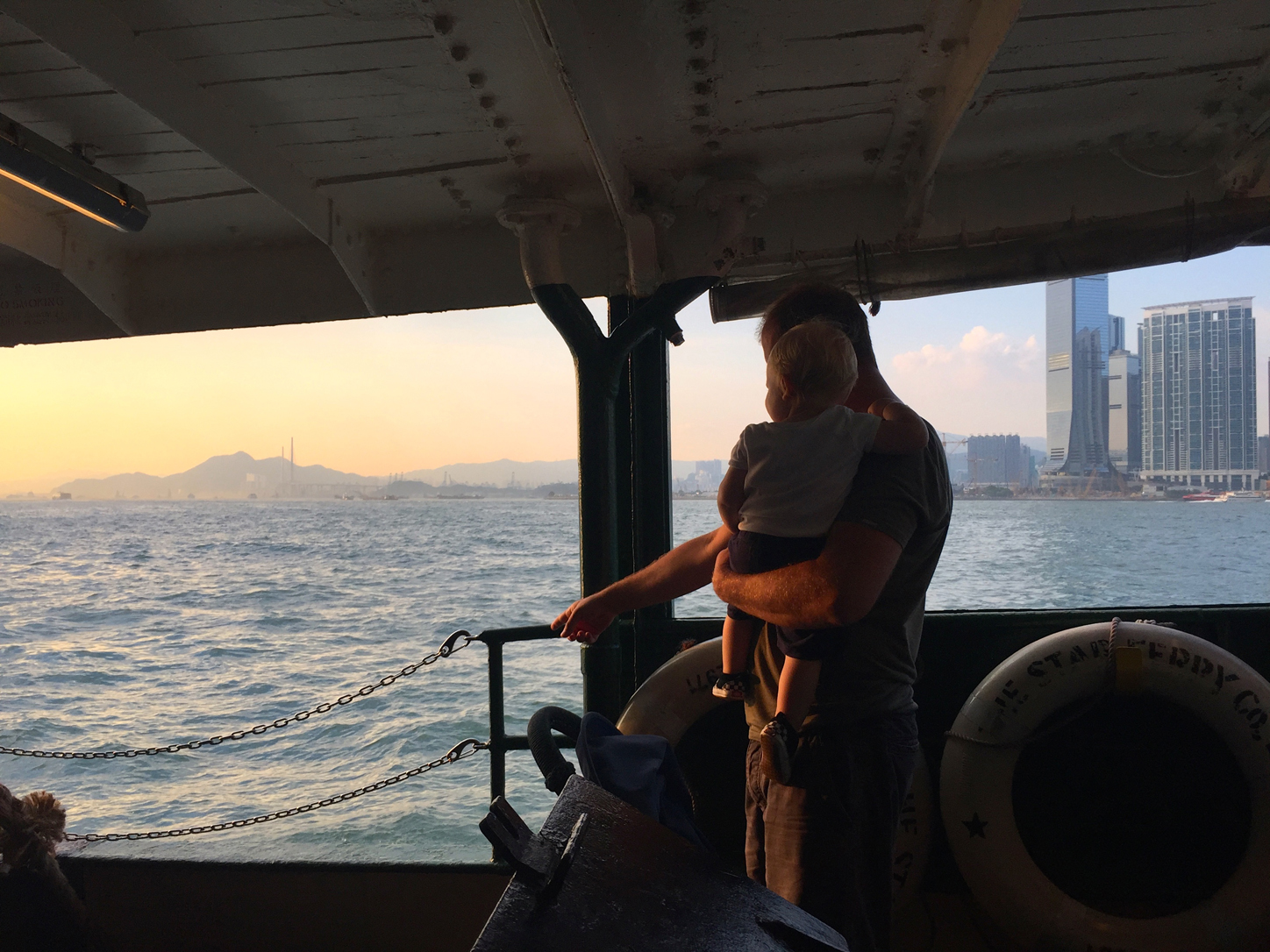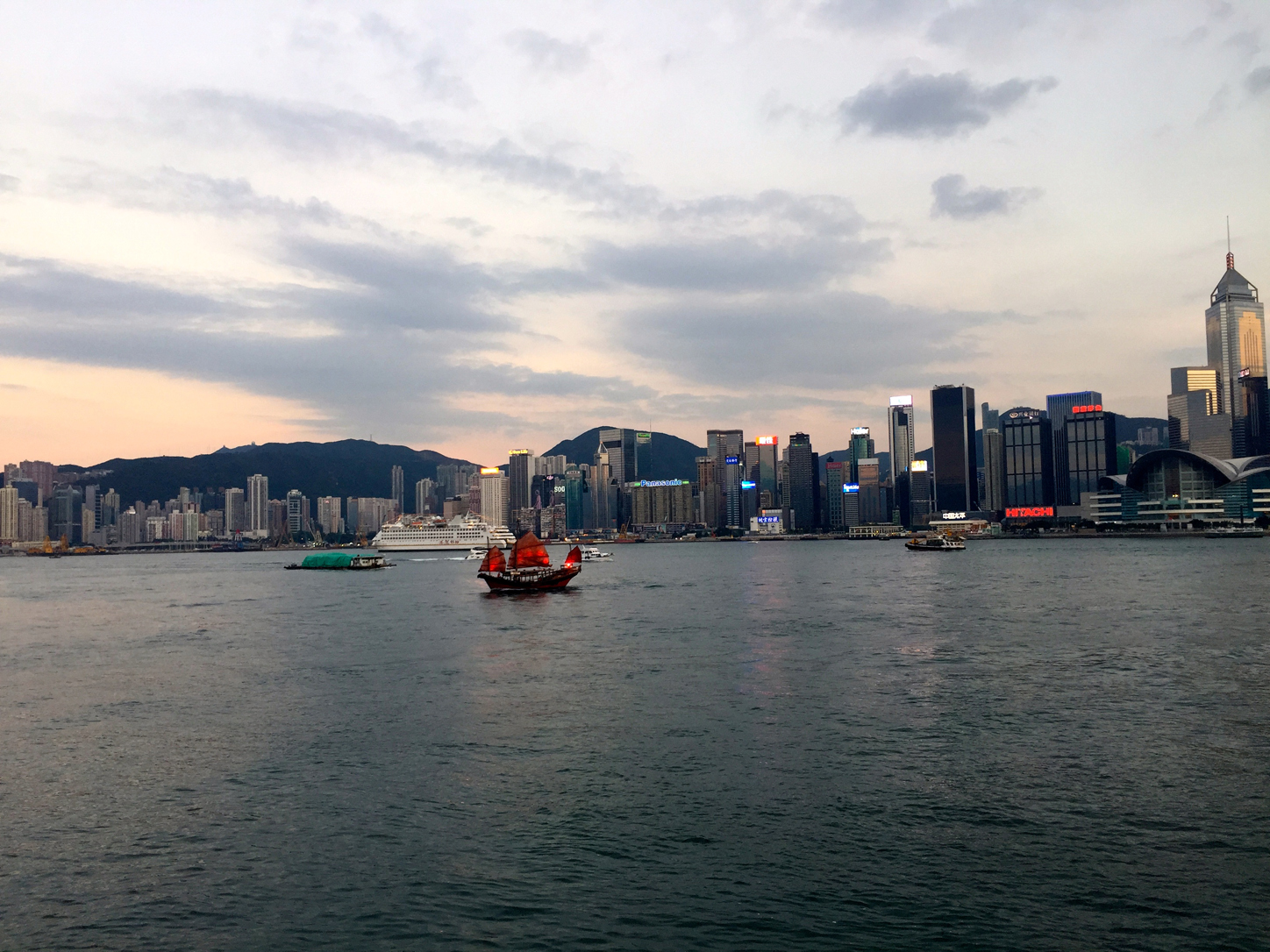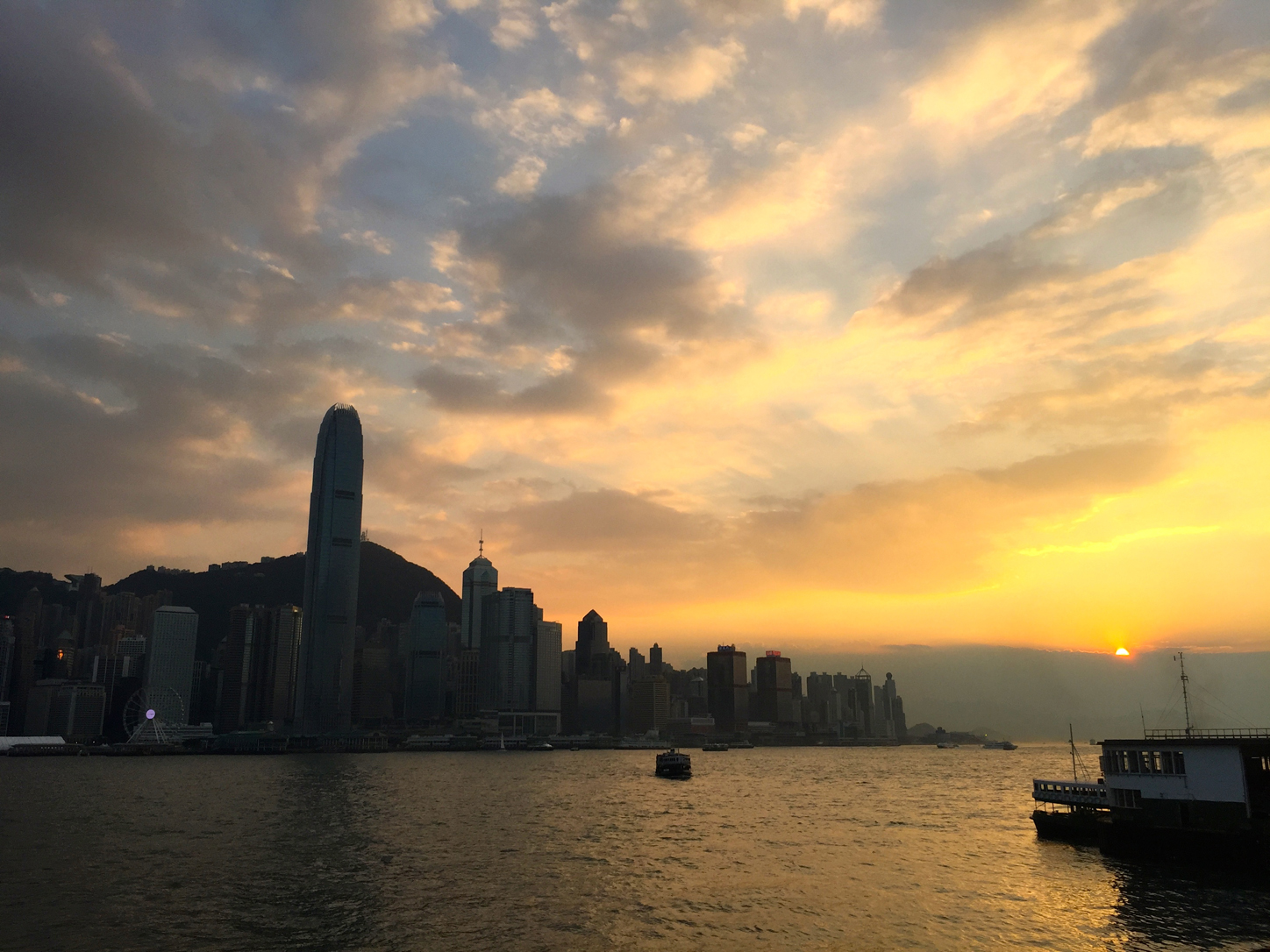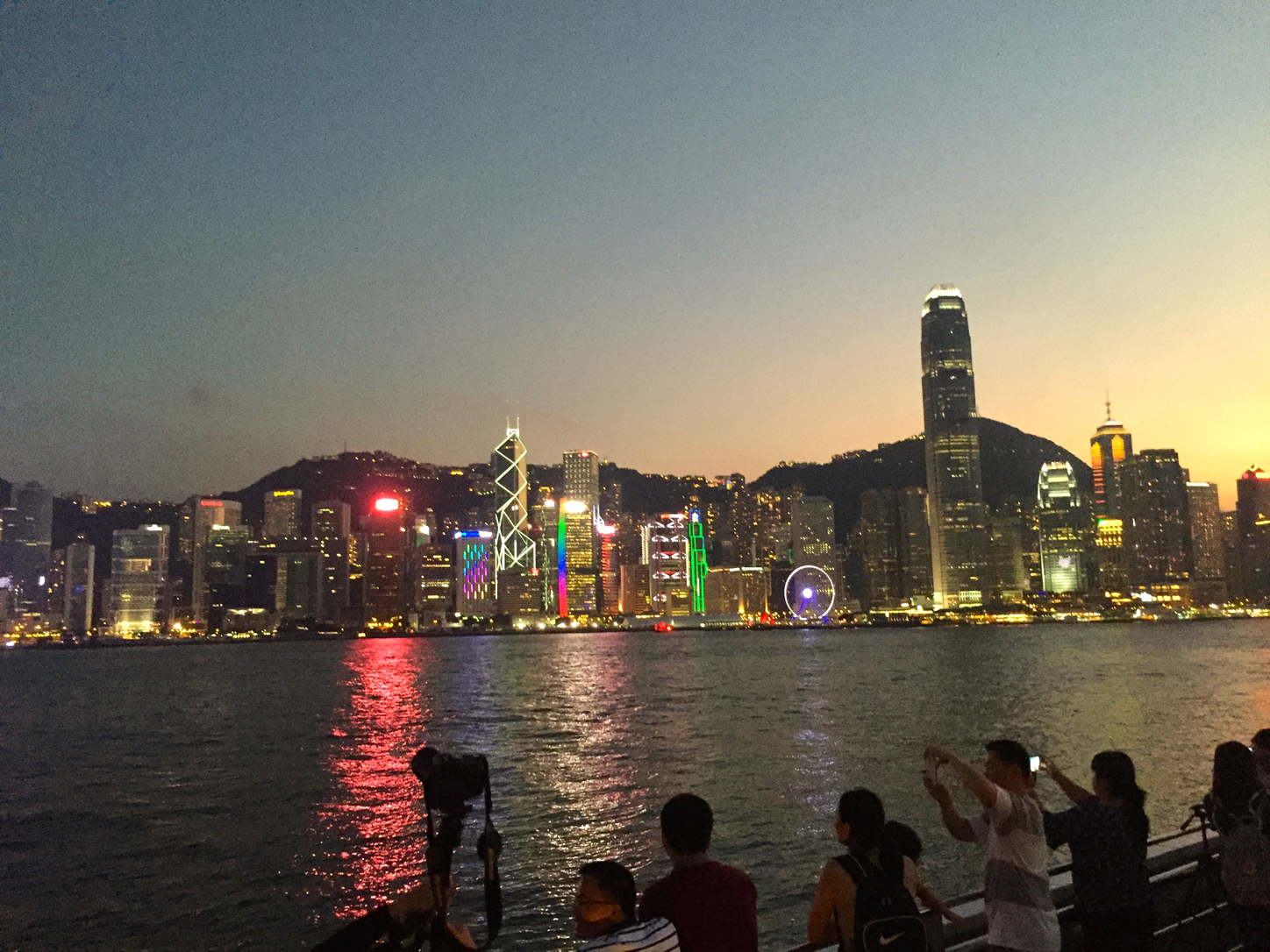 We've also gone to the botanical garden which was quite nice (and free!) but that day it really was very hot, I have to agree. Still, we saw monkeys and turtles and played on the swings. And spent time sitting on benches and just looking around.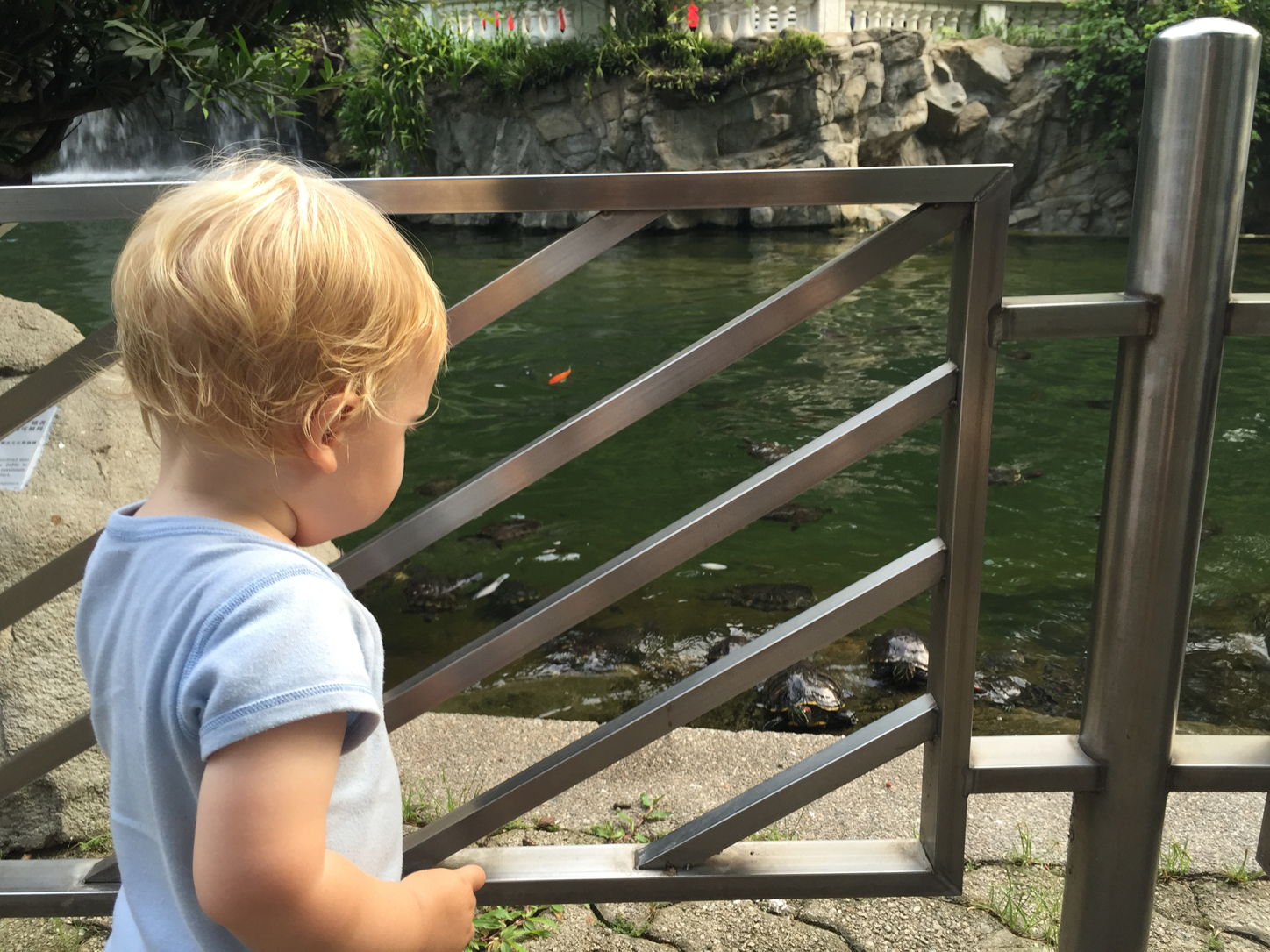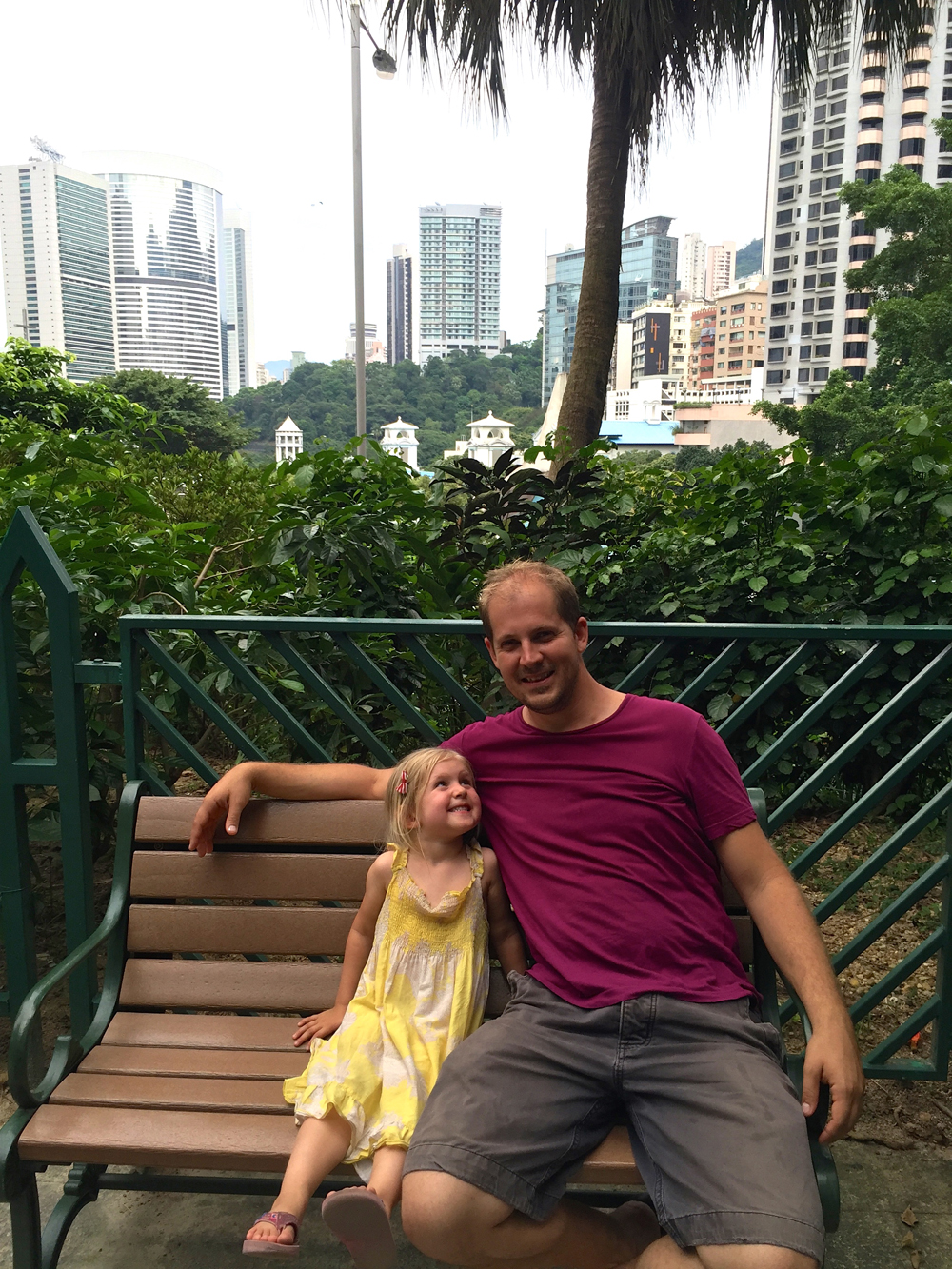 Oh and we went to the Maritime Museum too. That was pretty great actually. Some fun hands-on stuff to play with and lots of beautiful, little, wooden boats to look at. Sadly they wouldn't let me touch those.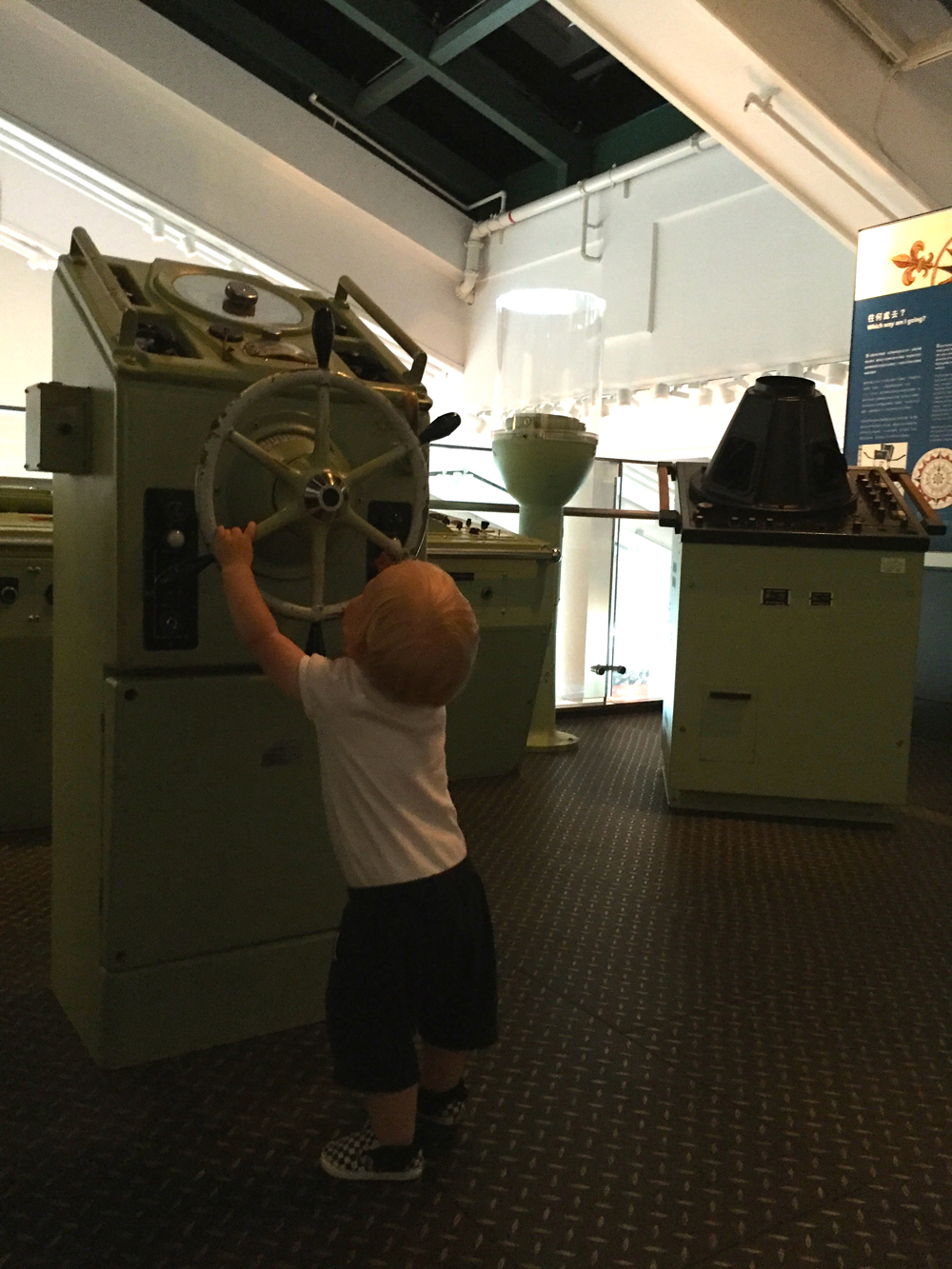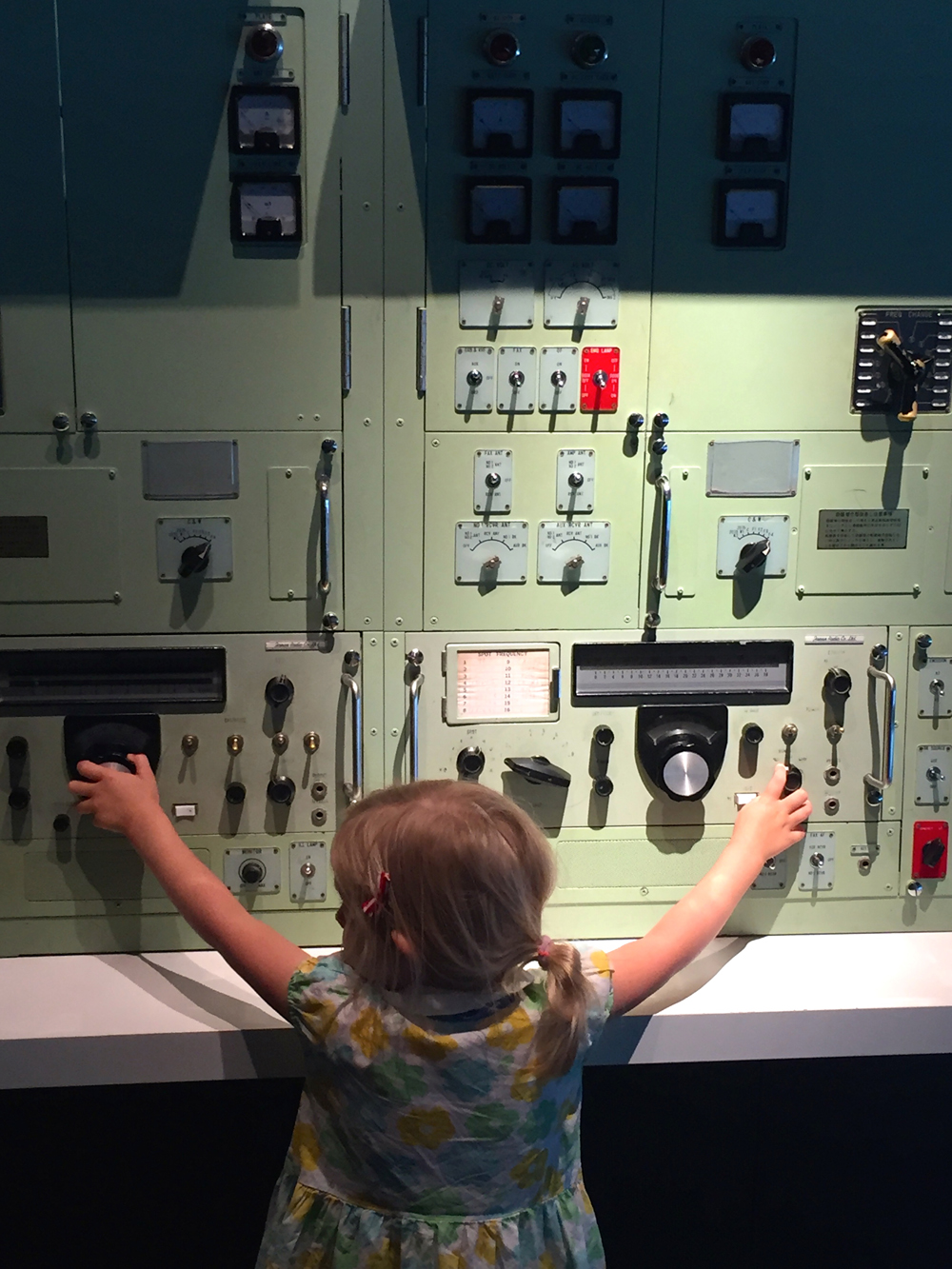 When we arrived the mid-autumn lantern festival was happening so we saw some nice decorations all around town. But these were definitely my favourite, outside the Space museum: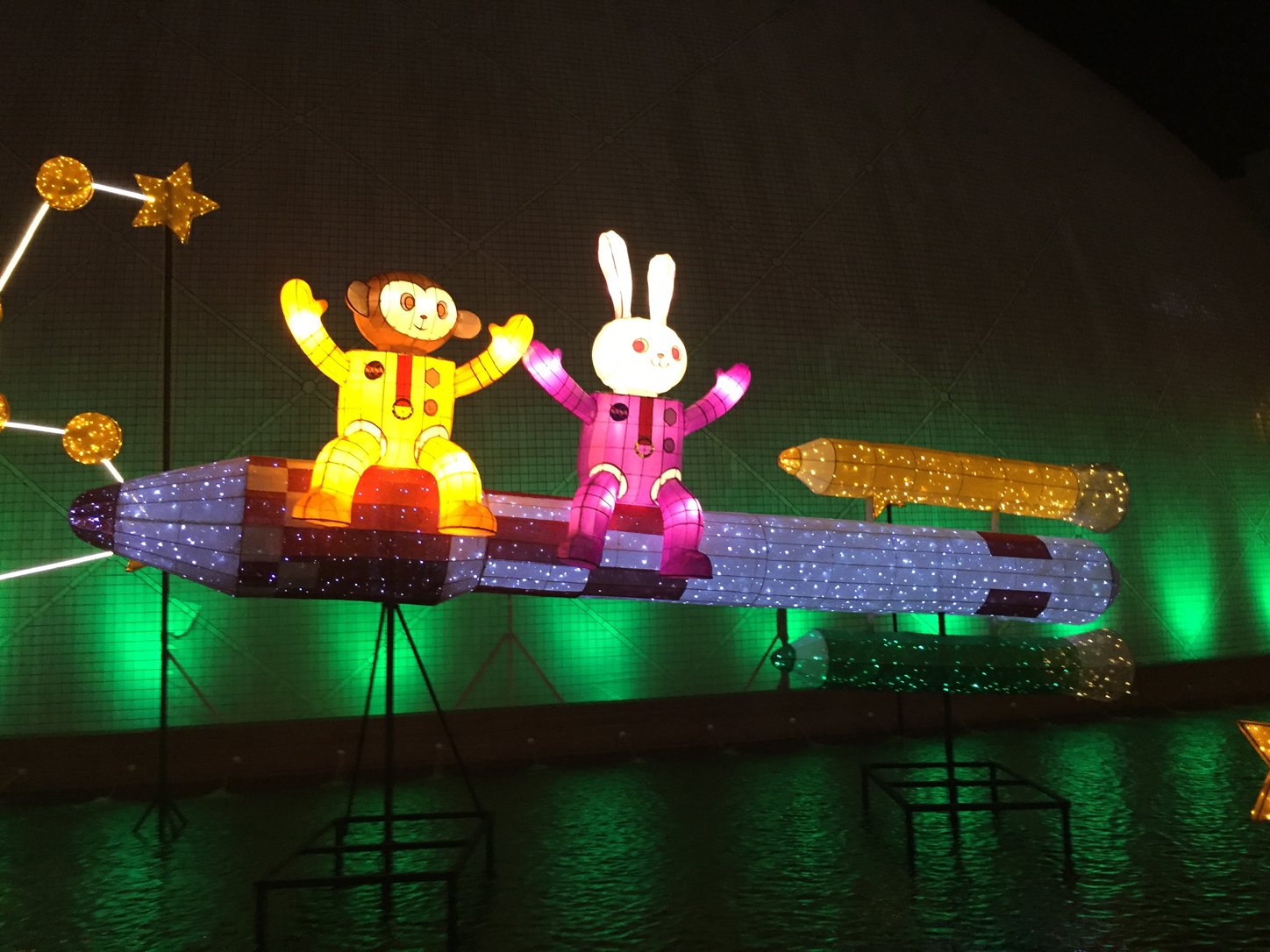 Today we took the bus over to Kowloon and we got to sit at the top up front! What a view! It was almost like a special bus tour just for us. Great fun.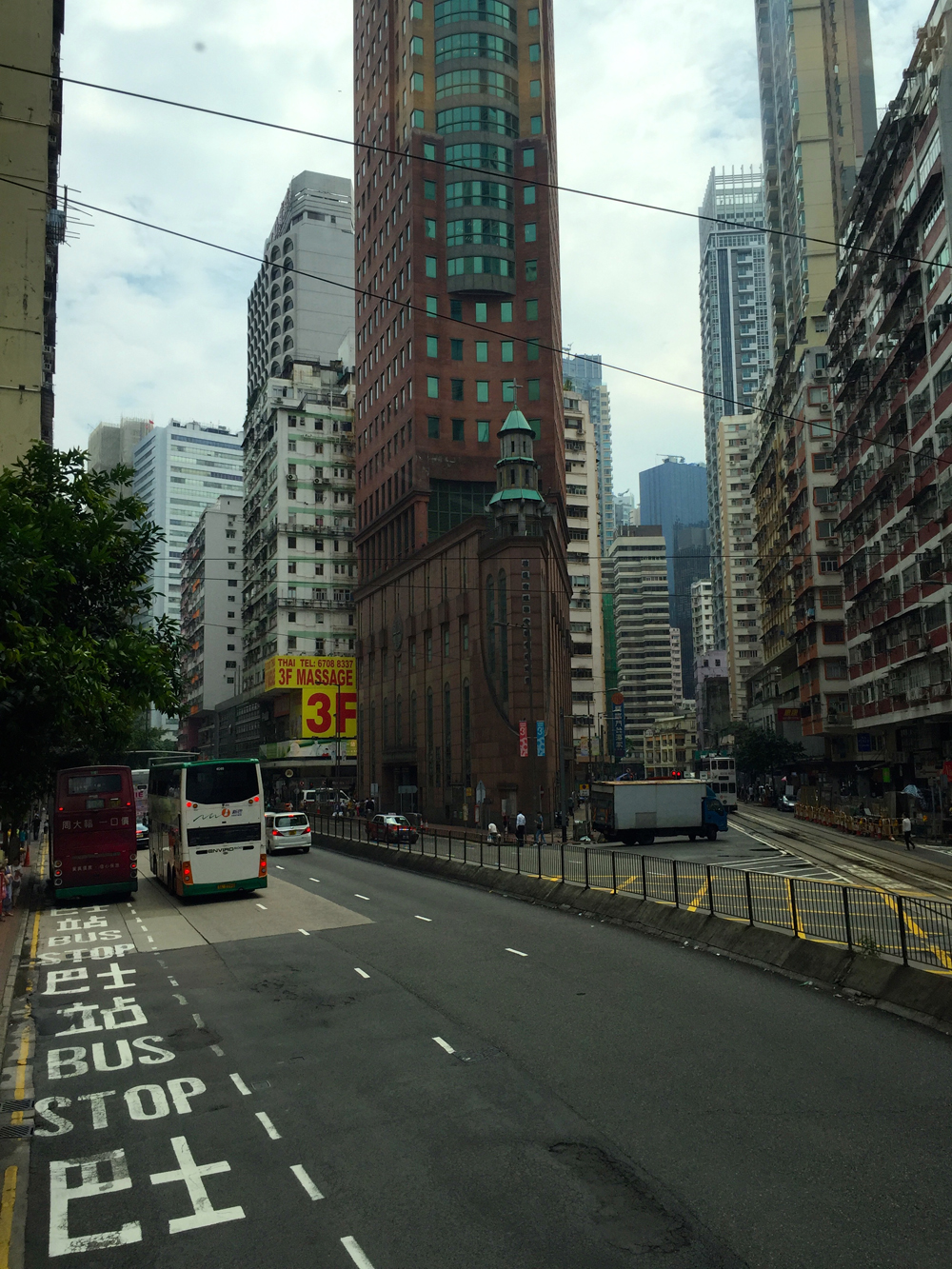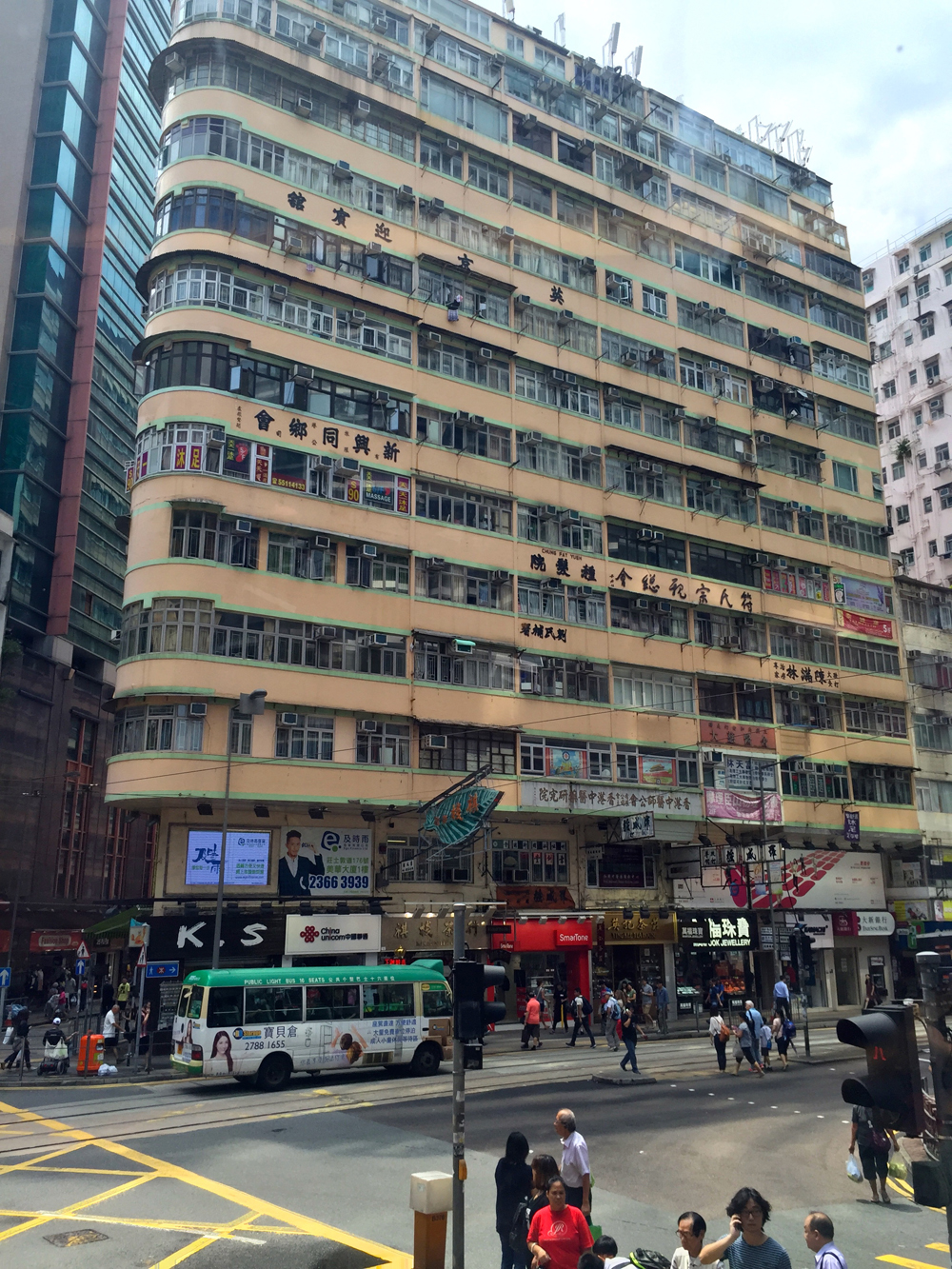 Today it actually rained a bit so the temperatures came down a little. Let's hope that'll make Mami happy for our last day here tomorrow. 🙂
Bye for now,
BabyPaw