Dear reader,
We only spent three days in Granada but this is still going to be a very photo-heavy post because ohmygod the Alhambra! Have you been there? It's a palace with another palace next door and these gorgeous gardens all around. When the authorities told me we'd spend two days exploring here I was pretty skeptical. I mean, please, we did Neuschwanstein Castle in what, 2 hours? I think we can be pretty speedy about this. (Turns out I was not right about that…) So here goes the photo salvo.
Day 1 we spent touring the Generalife which to my confusion didn't turn out to be an insurance office but the summer palace of the emirs. It was only a few hundred meters away from their other palace so they were obviously afraid of change or hated packing.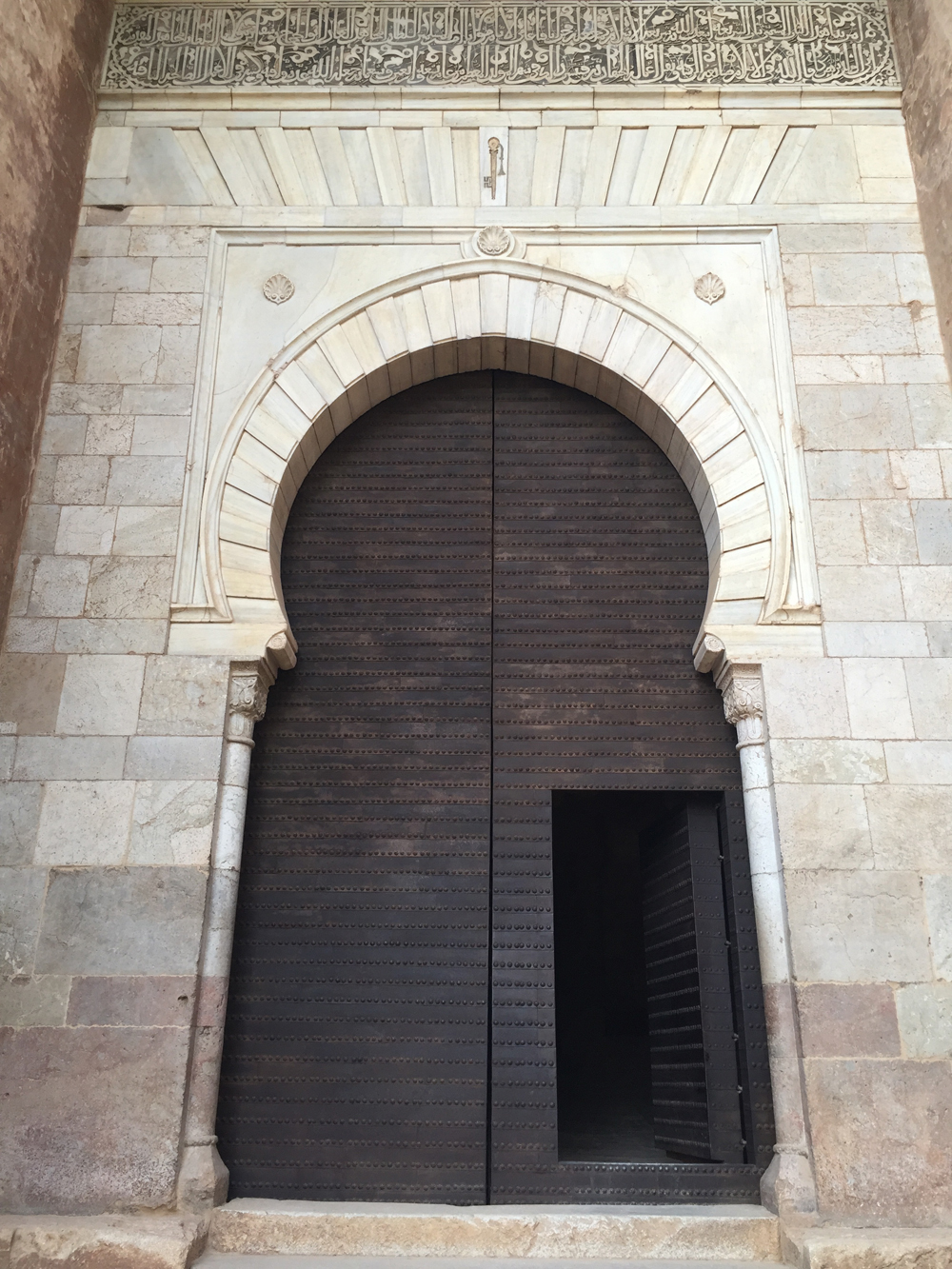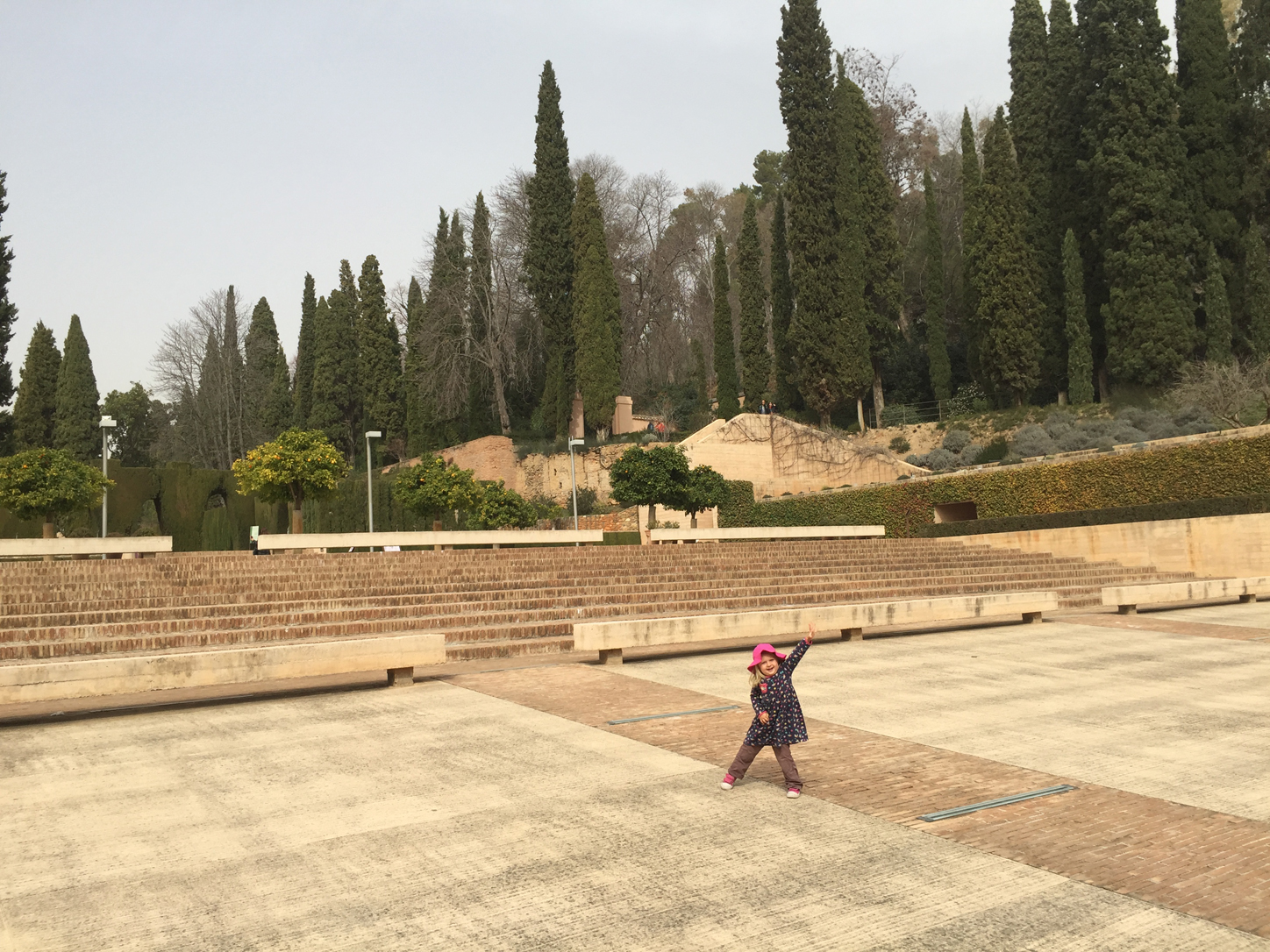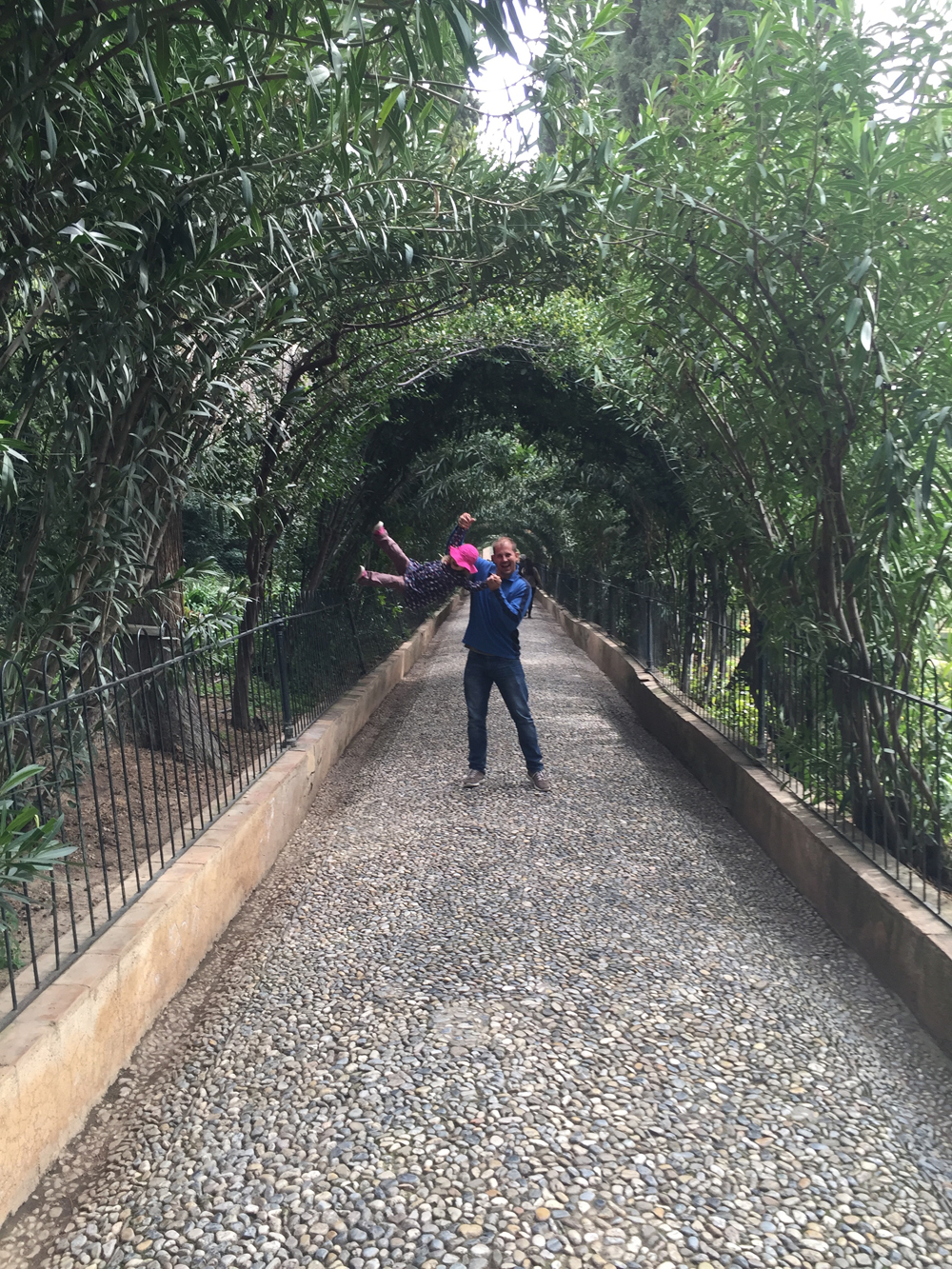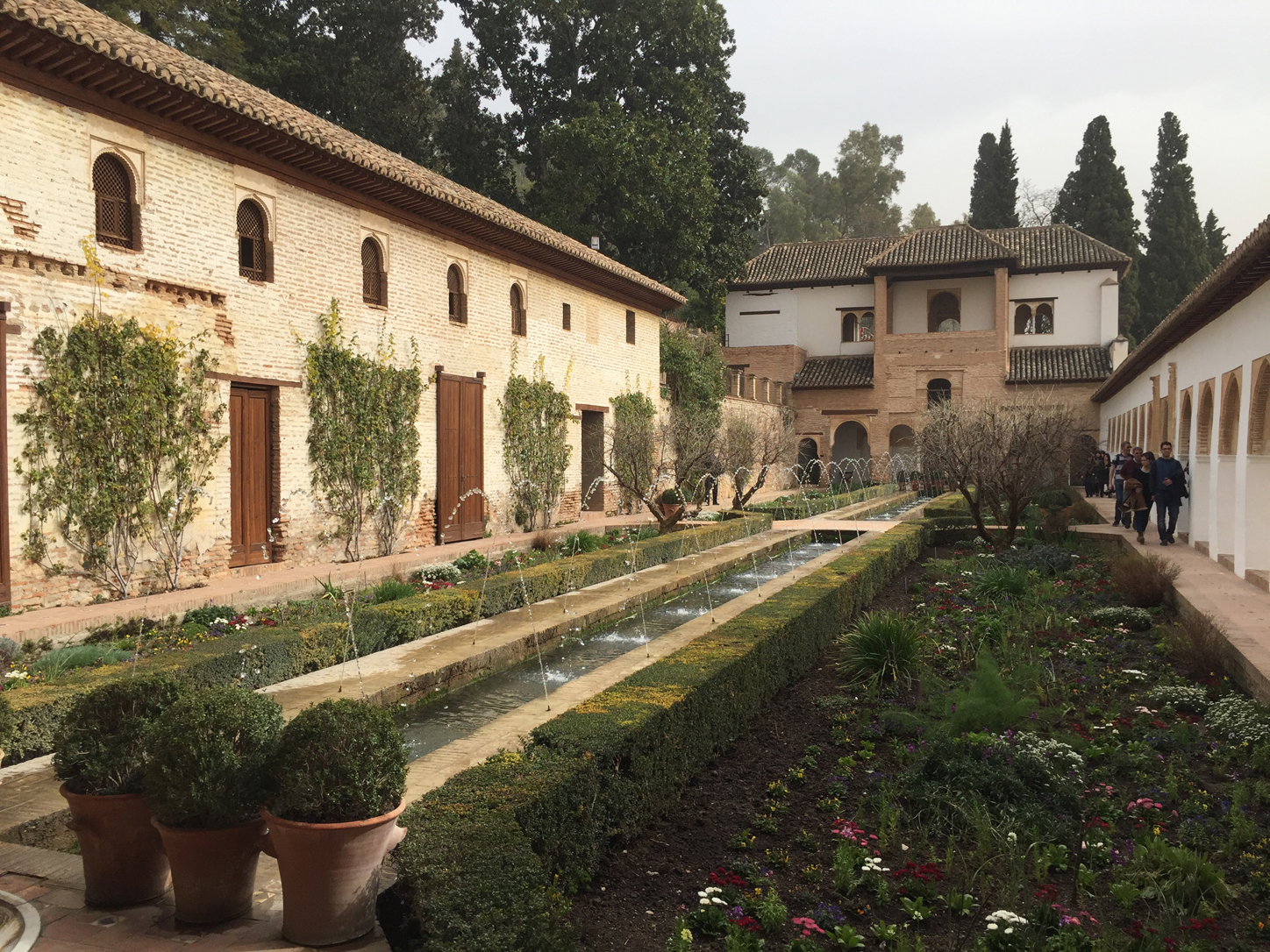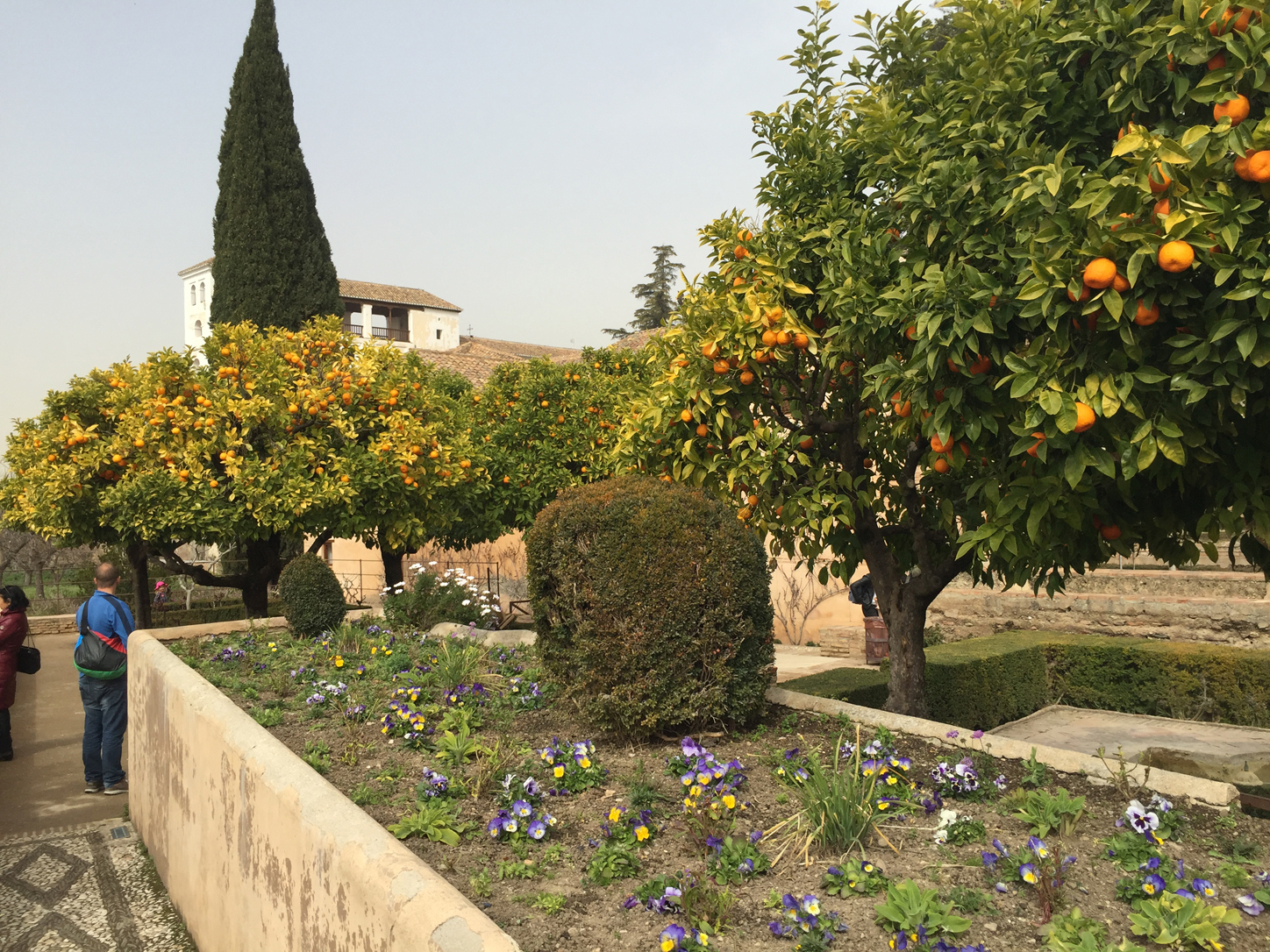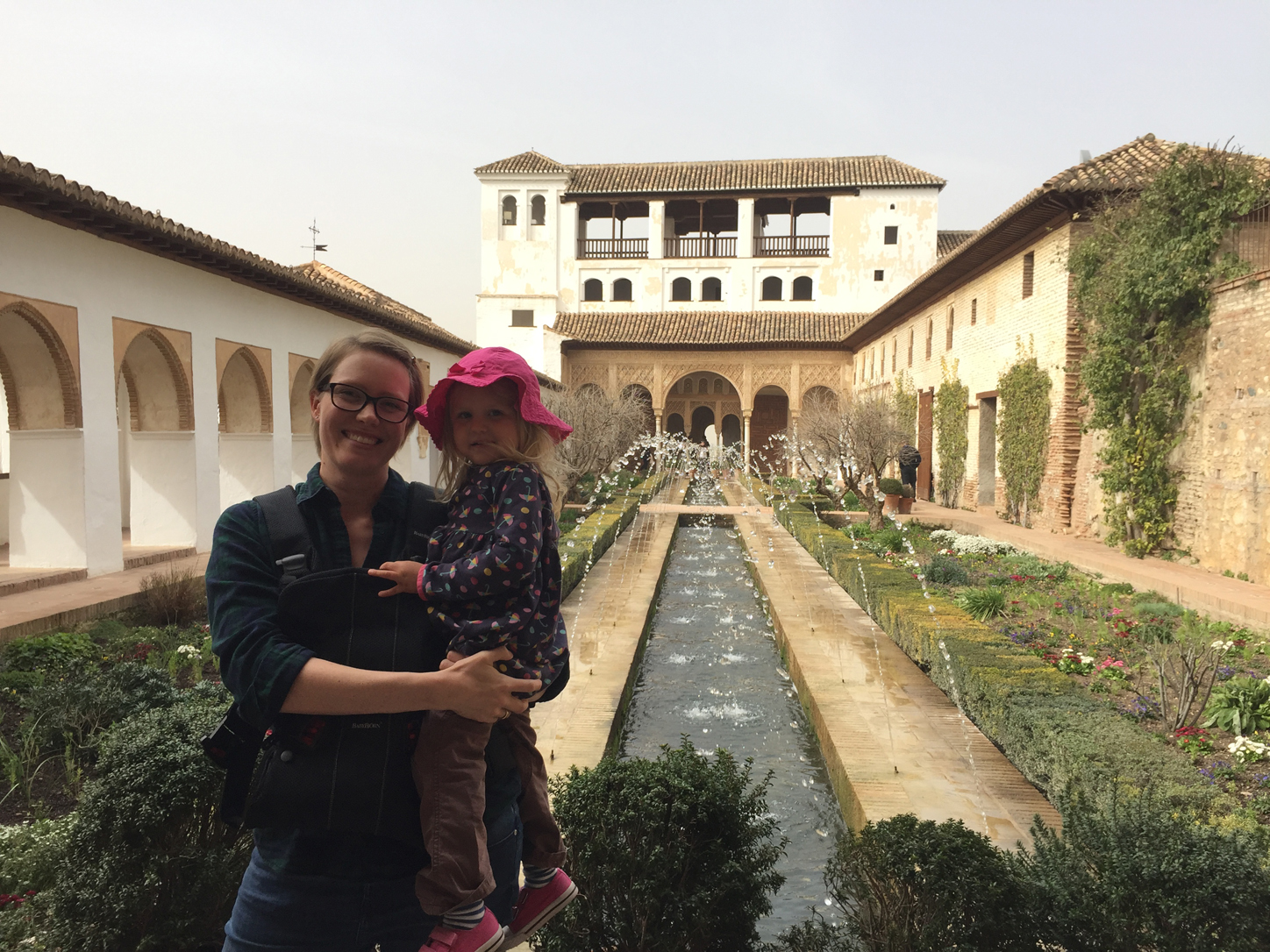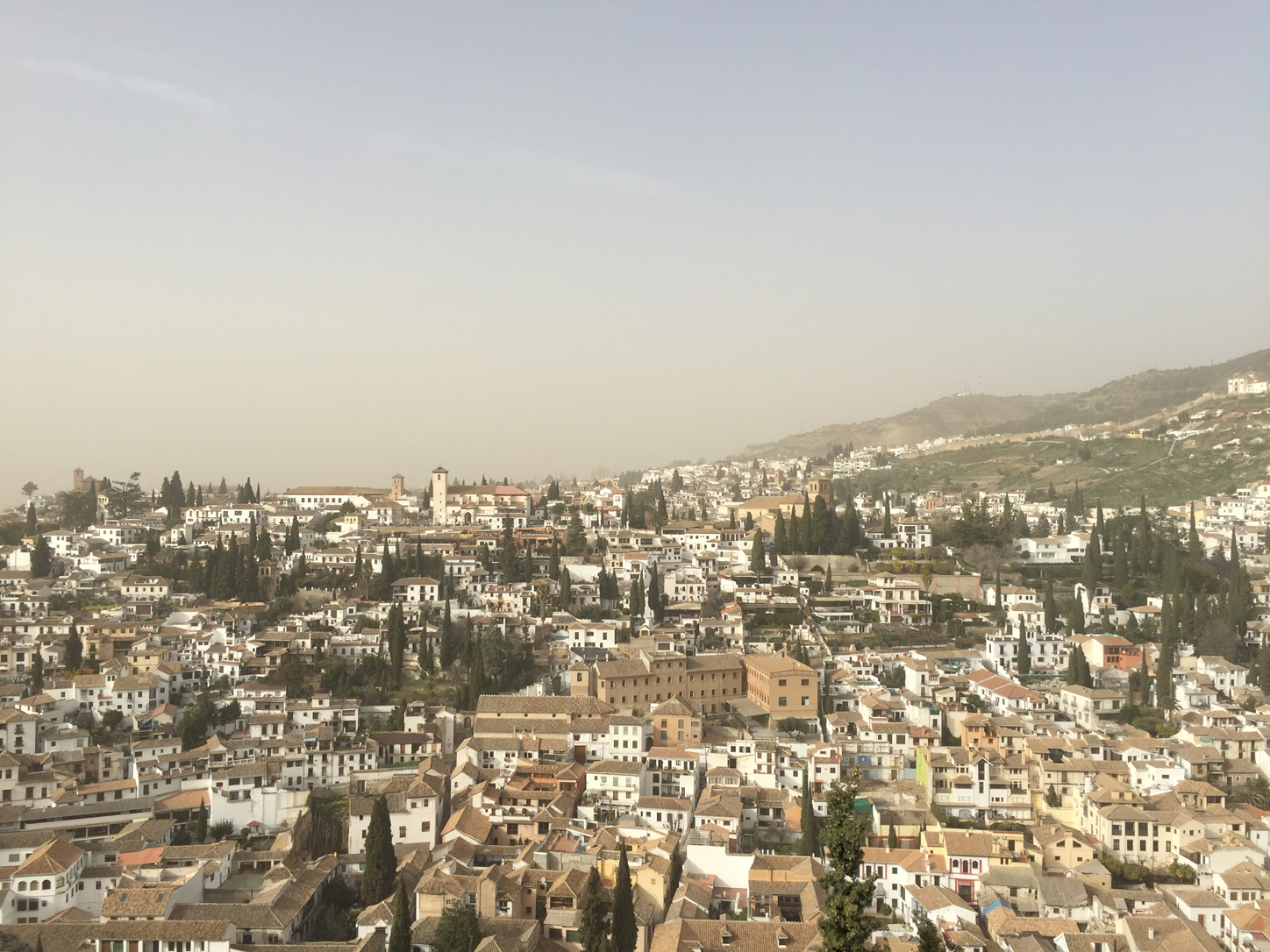 Day 2 we spent at the science museum to see something different and give the weather a chance to clear out all the muck and sand from the air. There were so many good things at the museum! We saw a bird show with an owl and a peregrine falcon (those things are out-of-this-world fast, did you know that?), played with a giant ball machine, watched a gerbil family and created our own topographical maps. Coolest exhibit ever.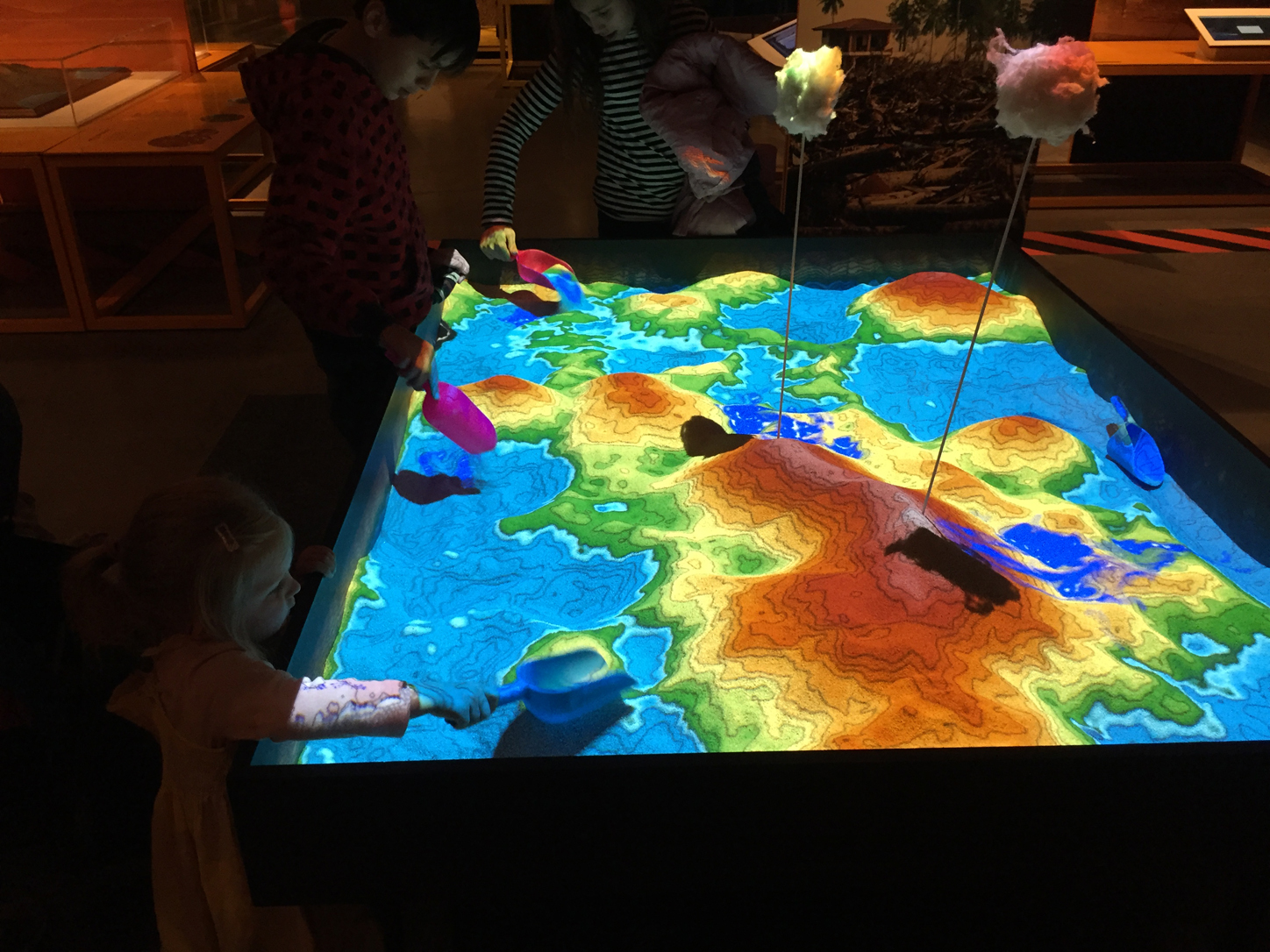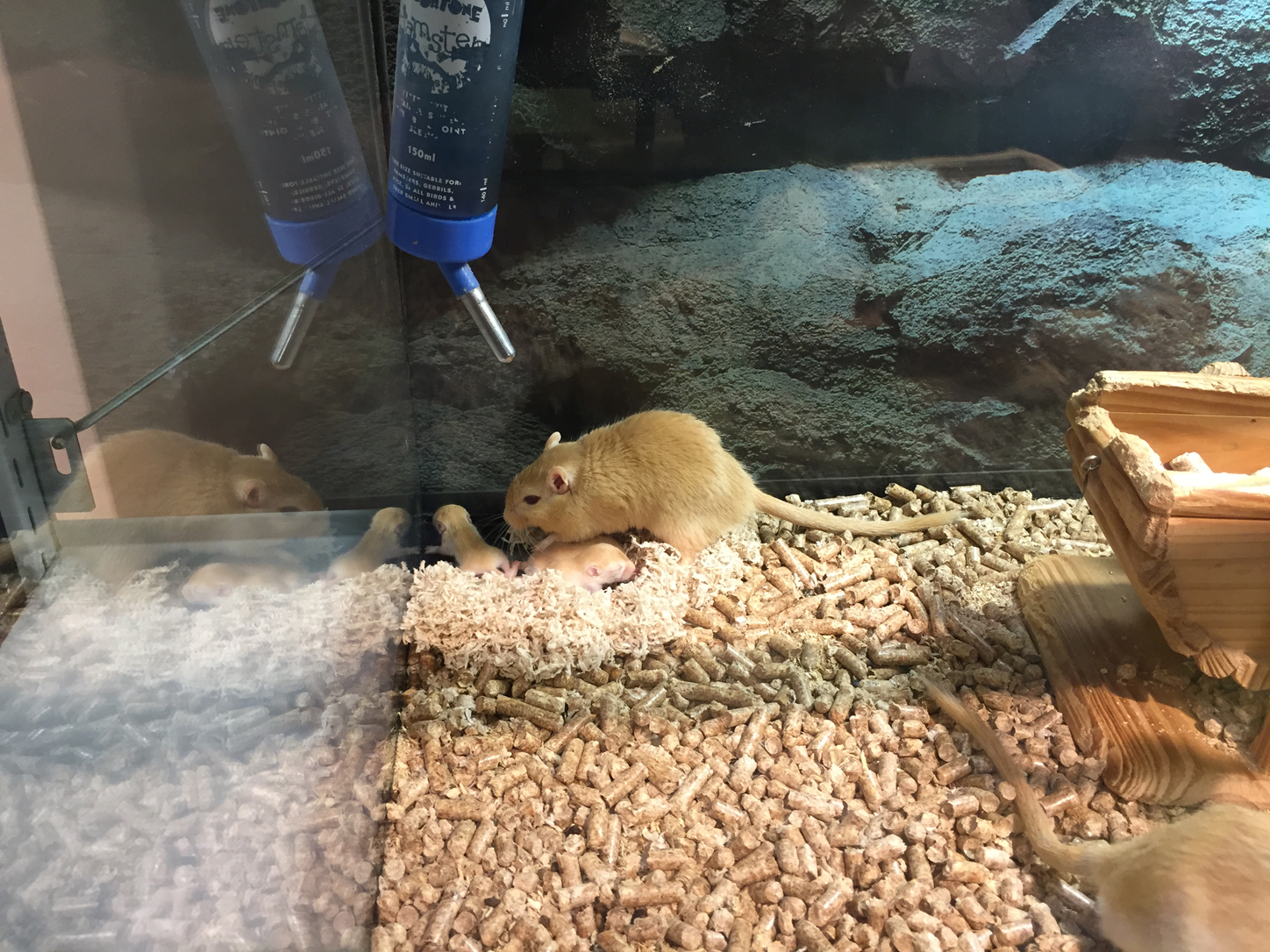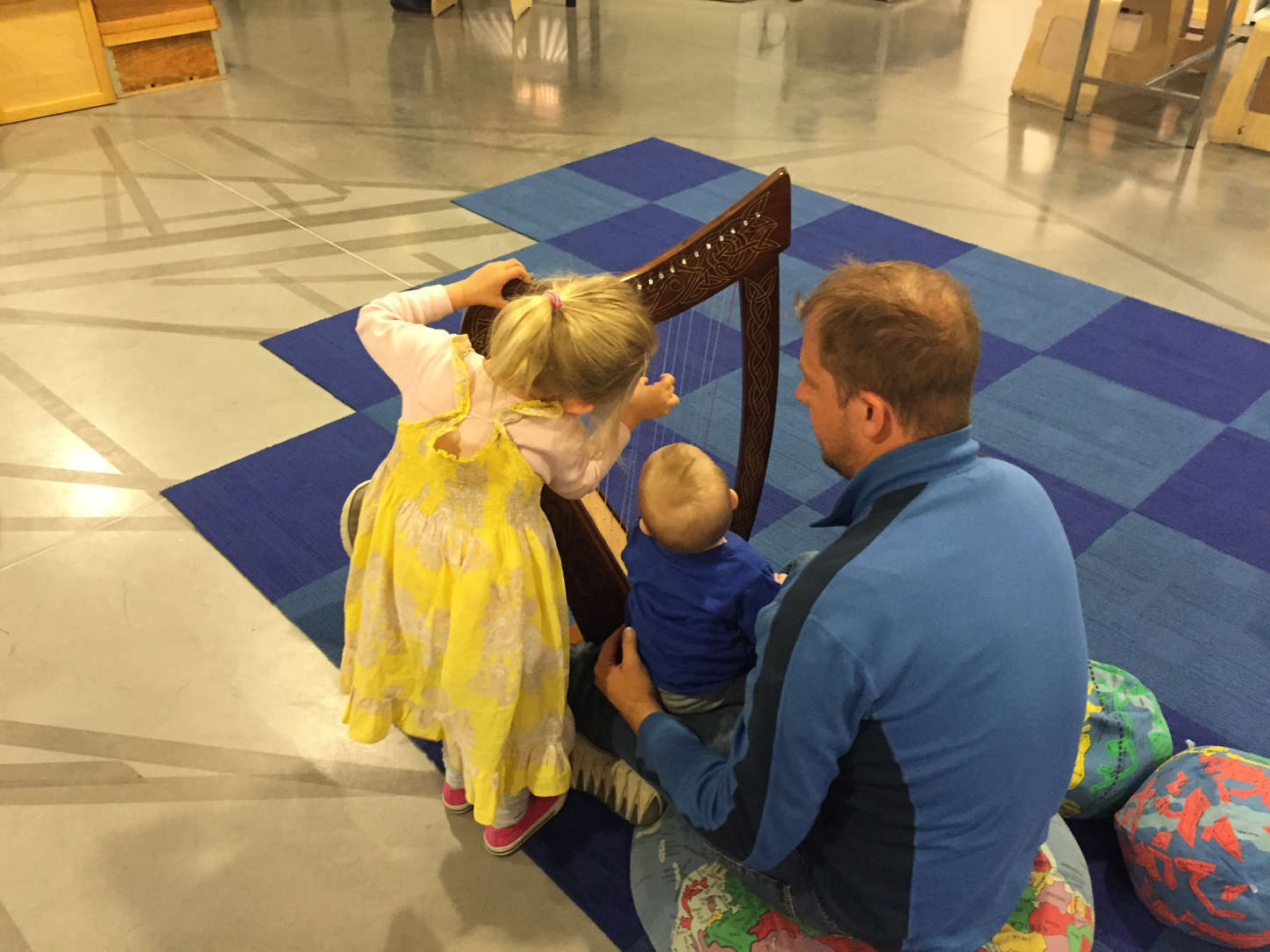 Day 3 we went back to the Alhambra to see the actual palace of the emirs. It was a lot more crowded than the Generalife but the patterns and decorations on the walls and ceilings really were spectacular.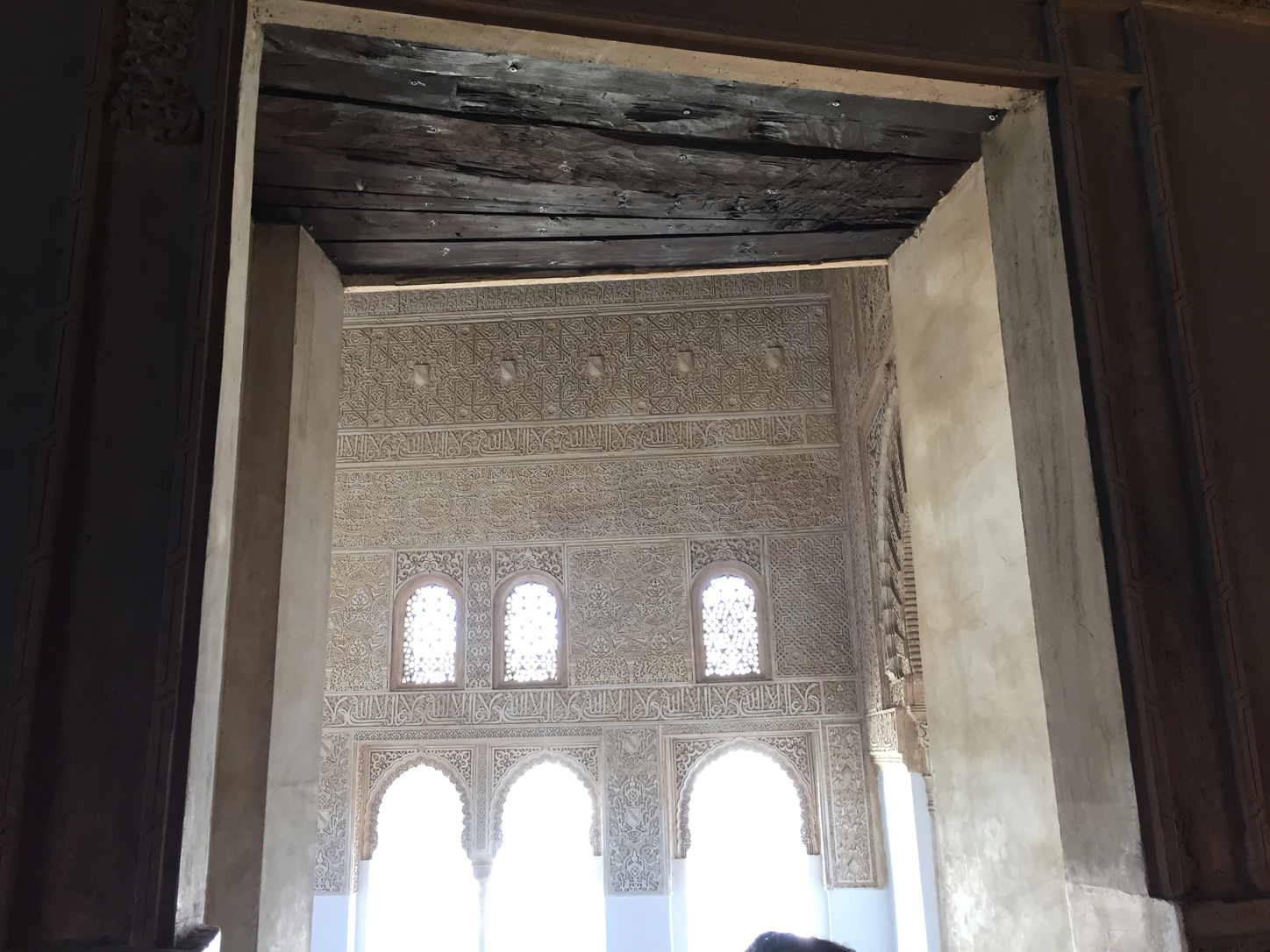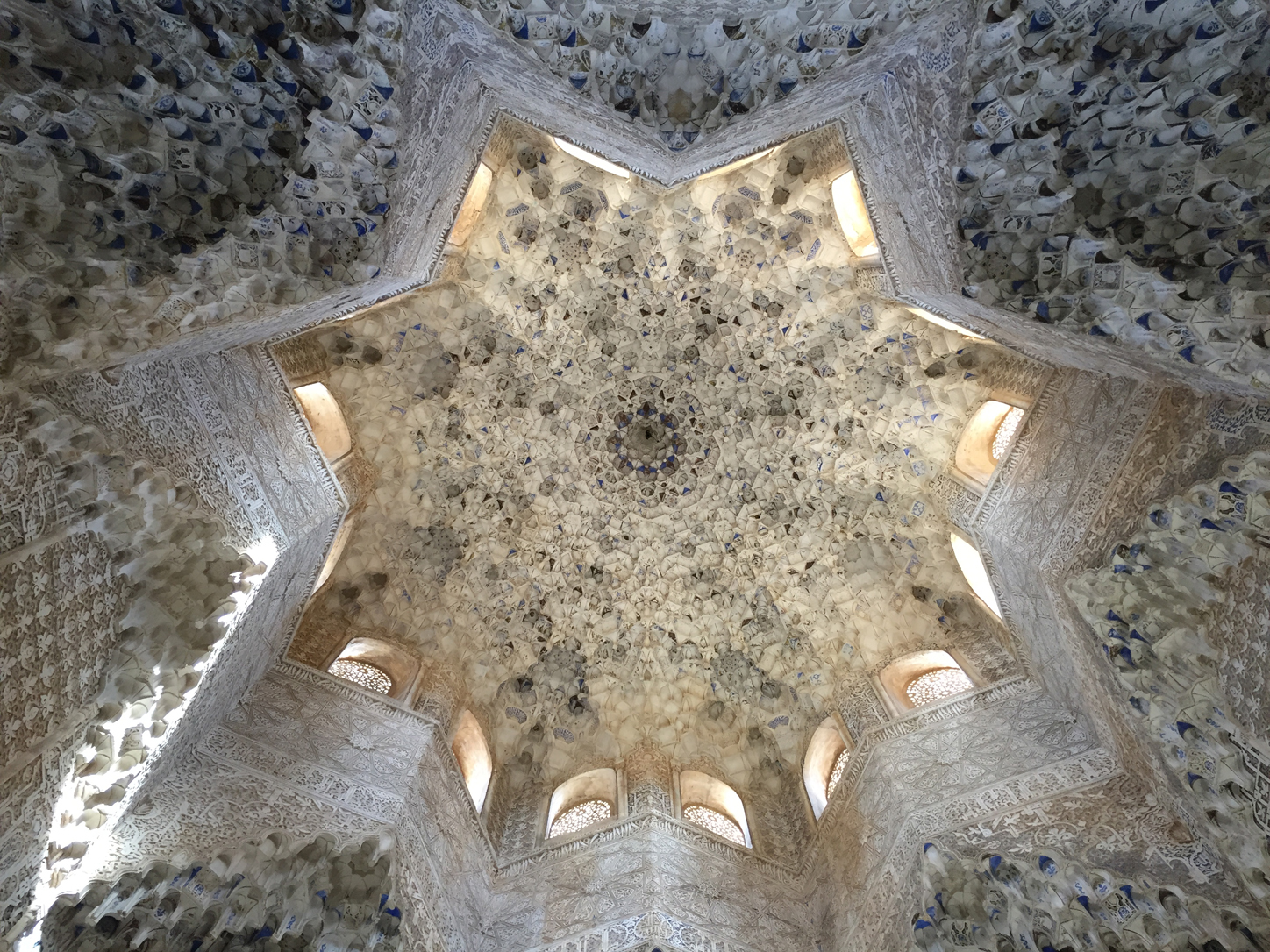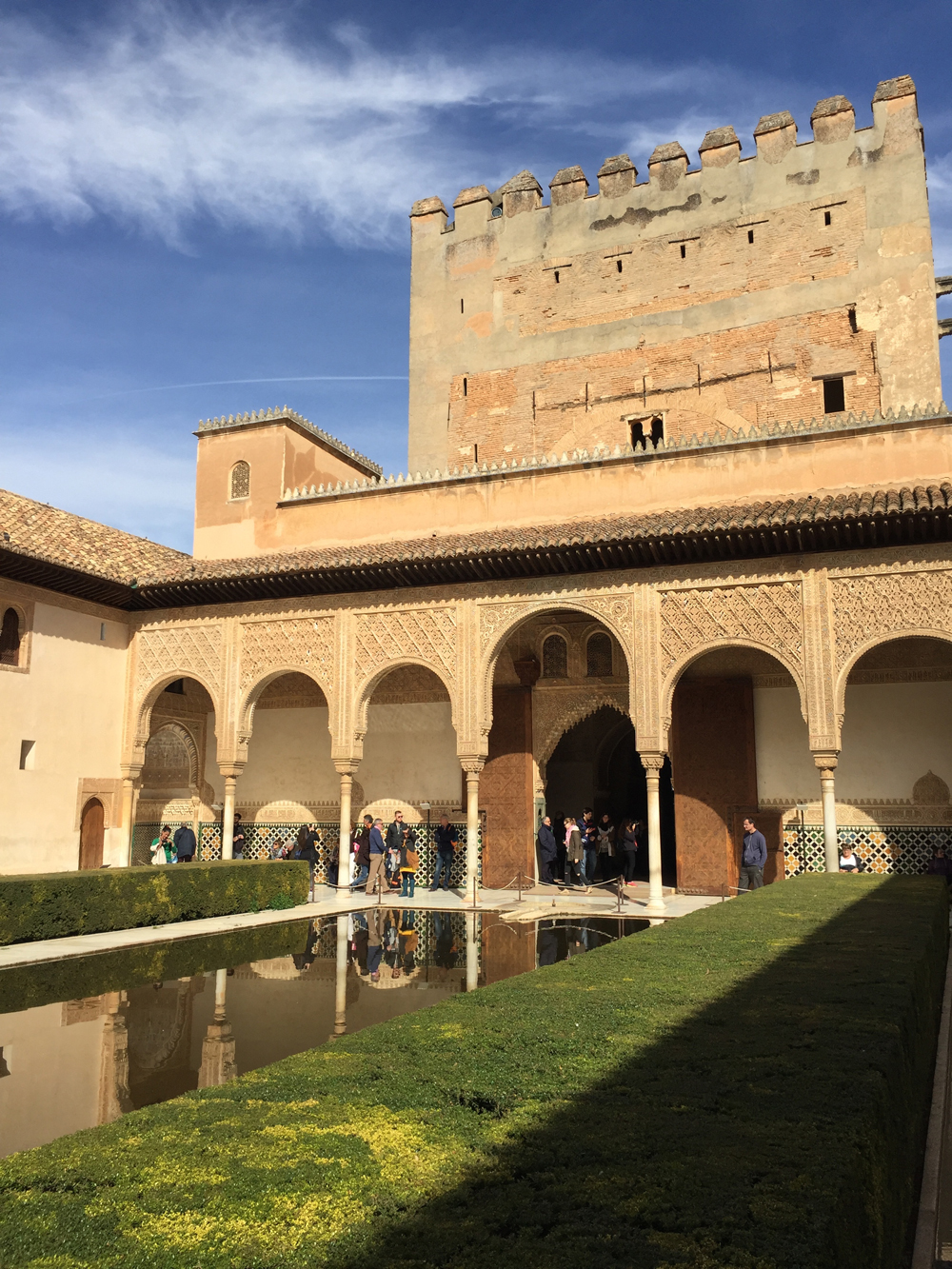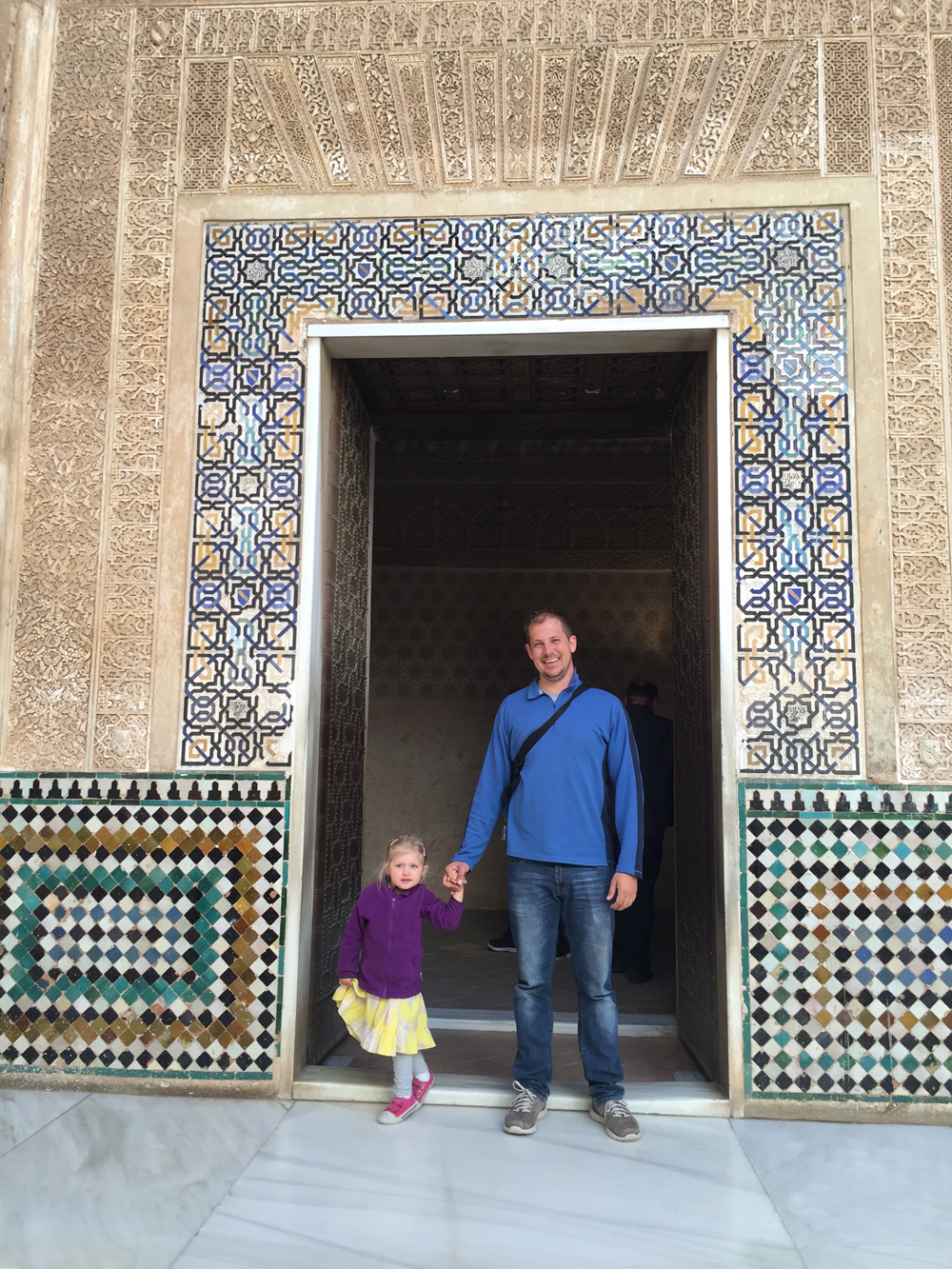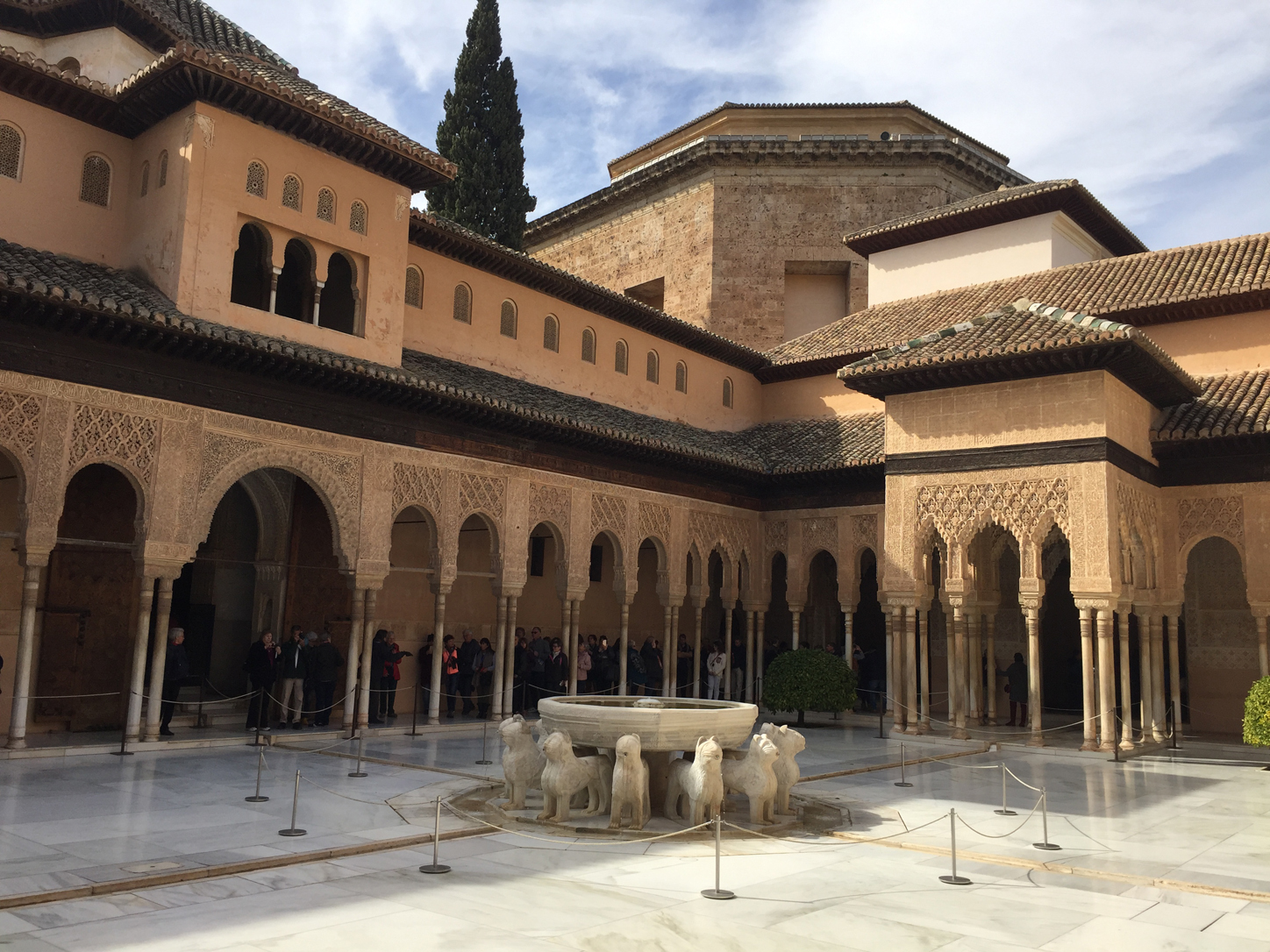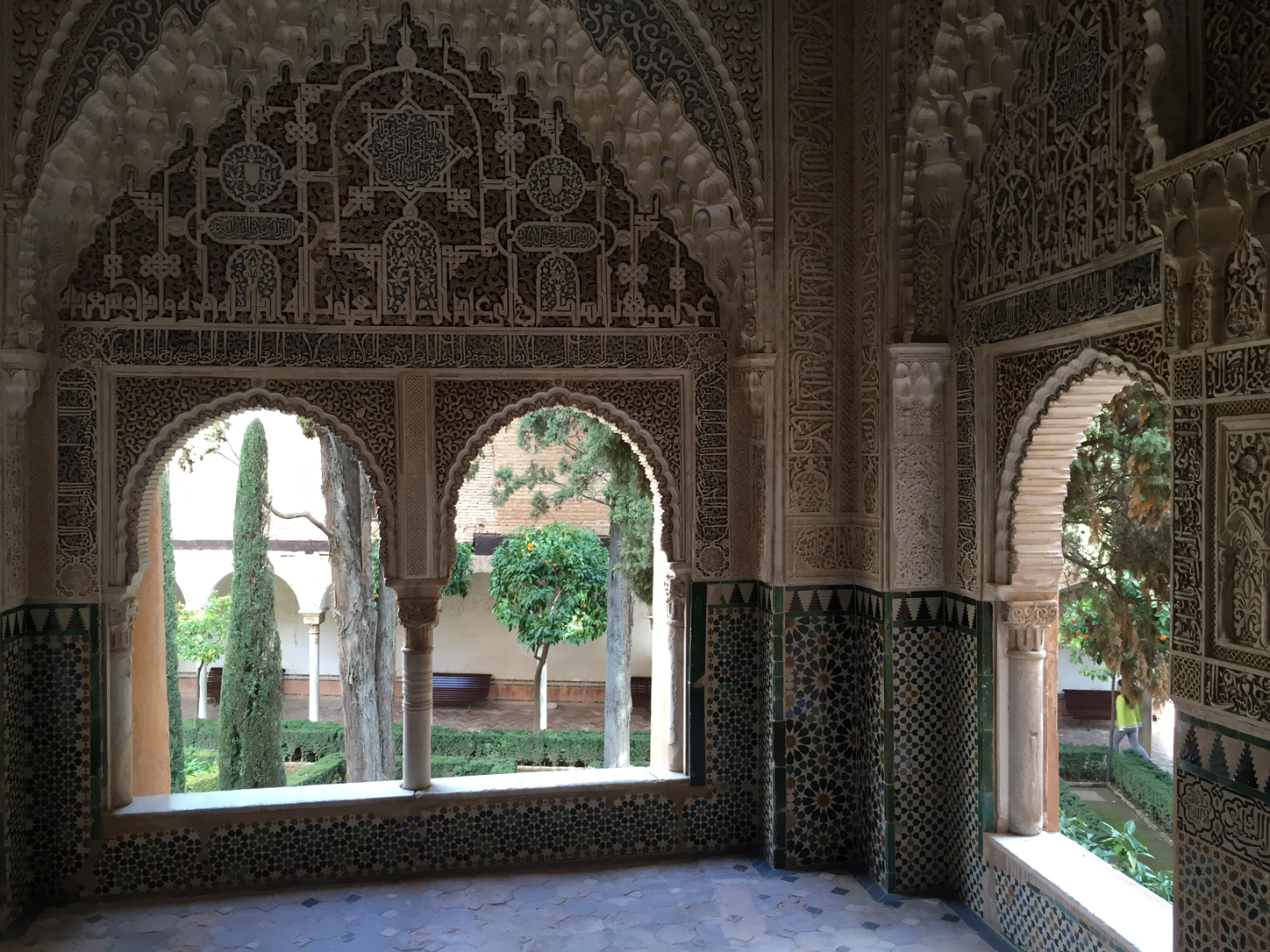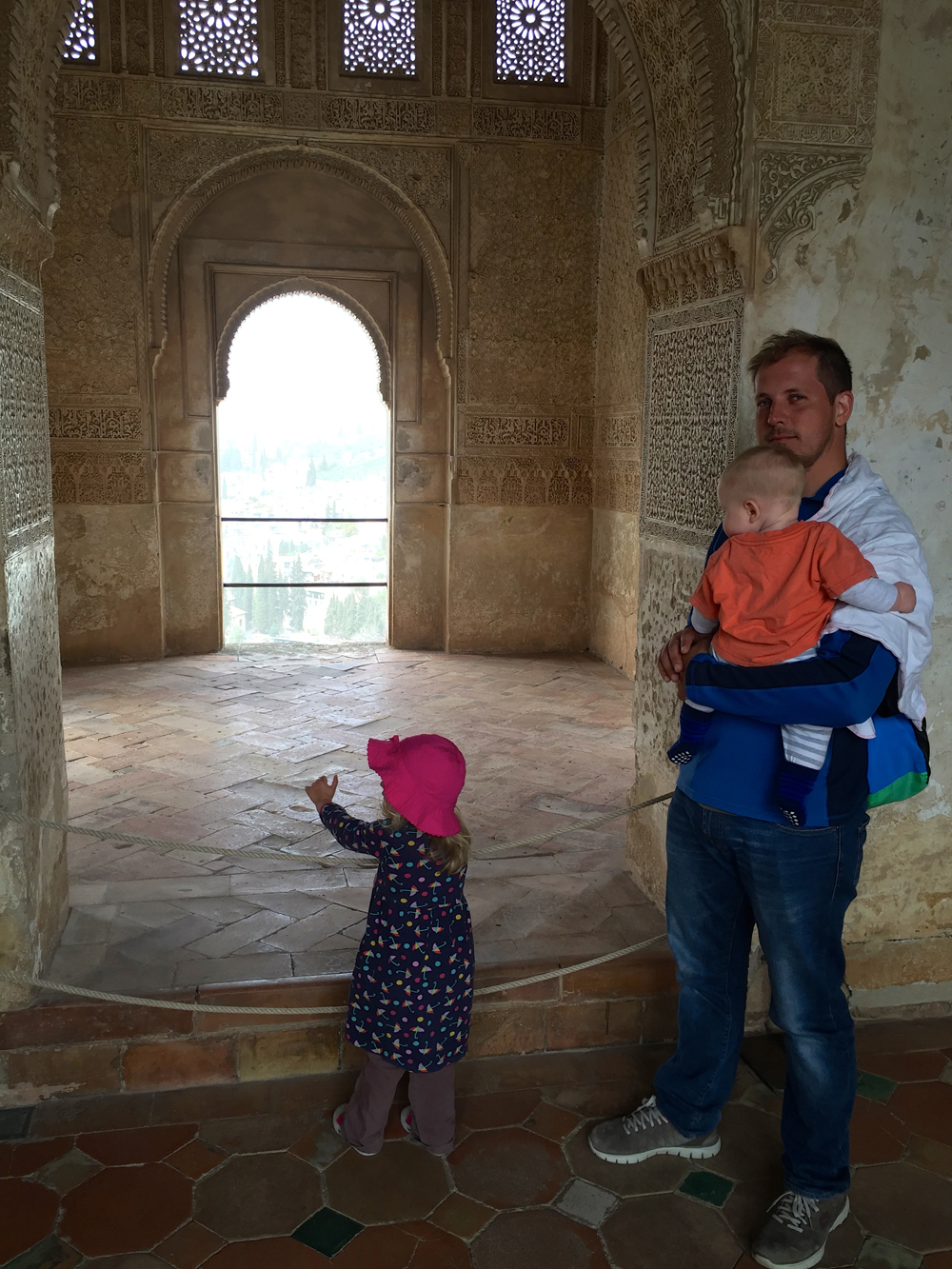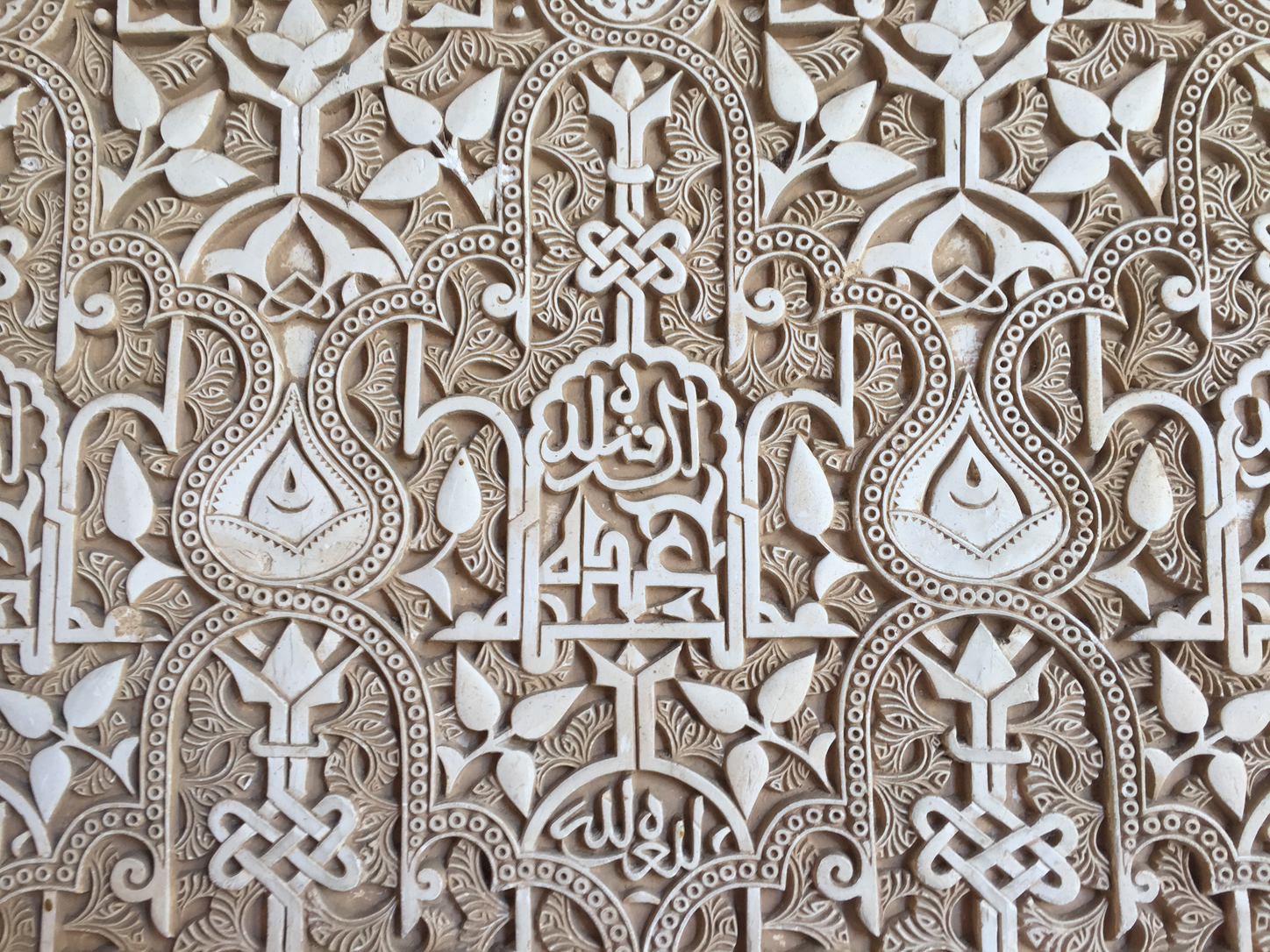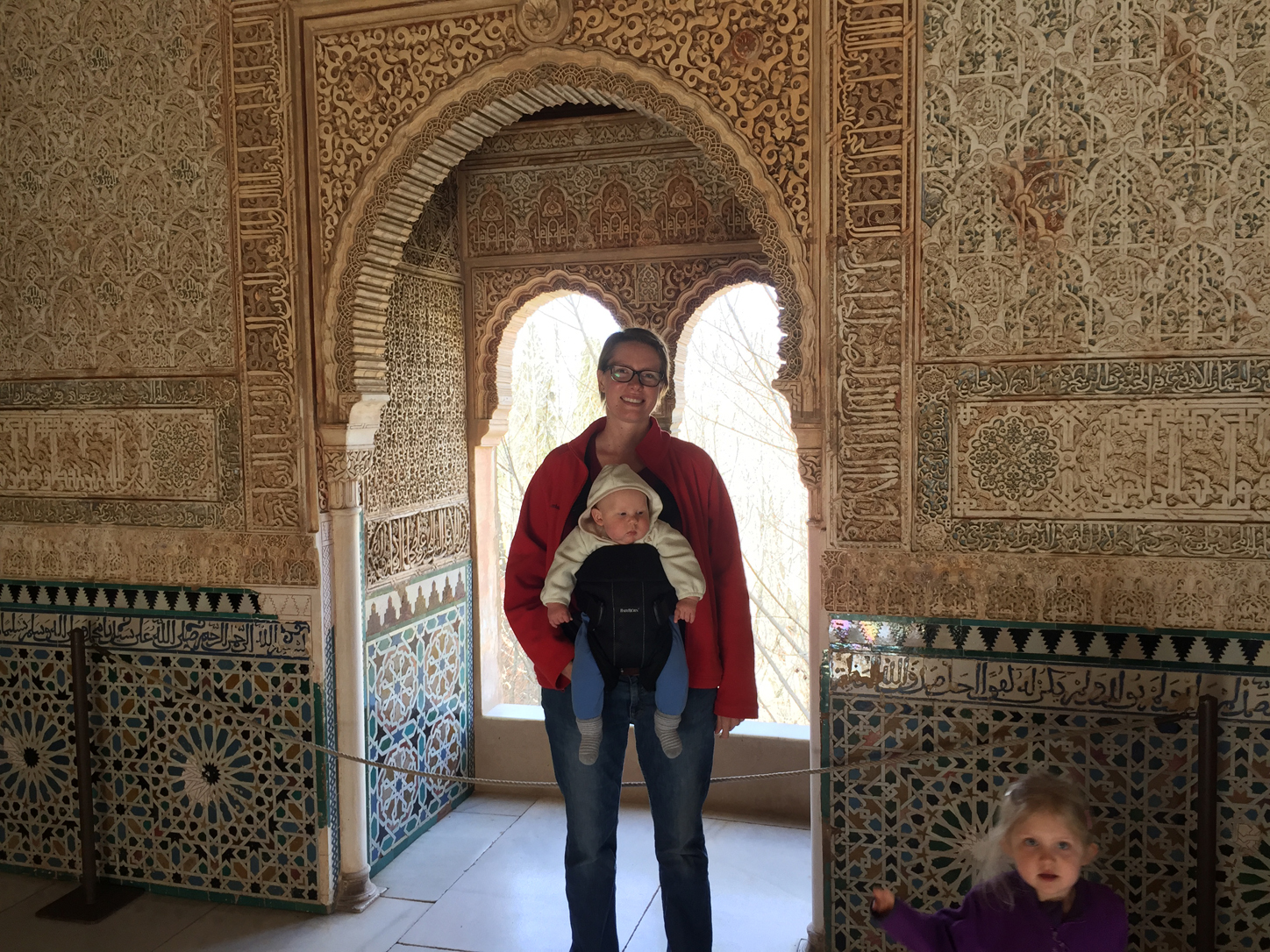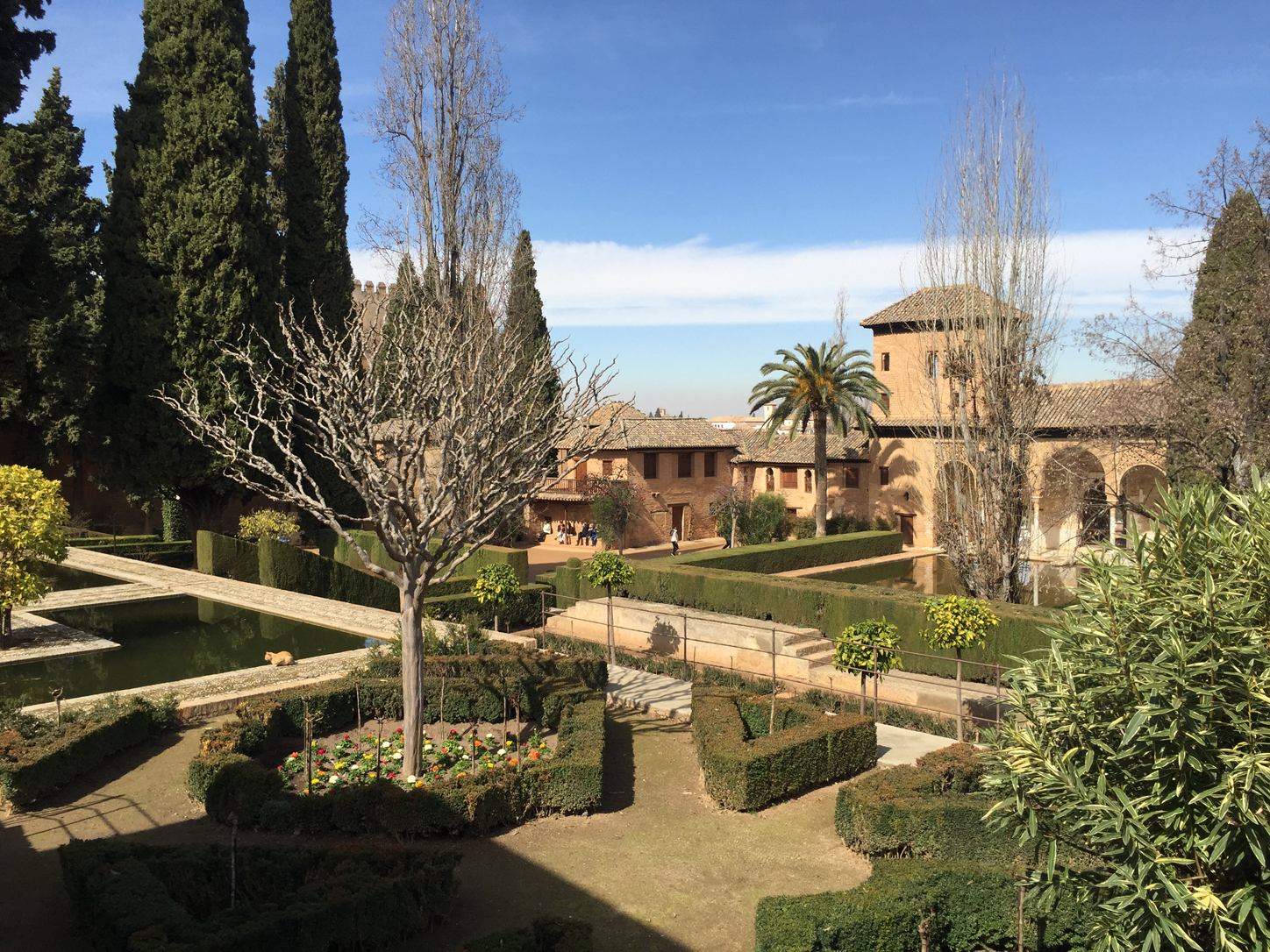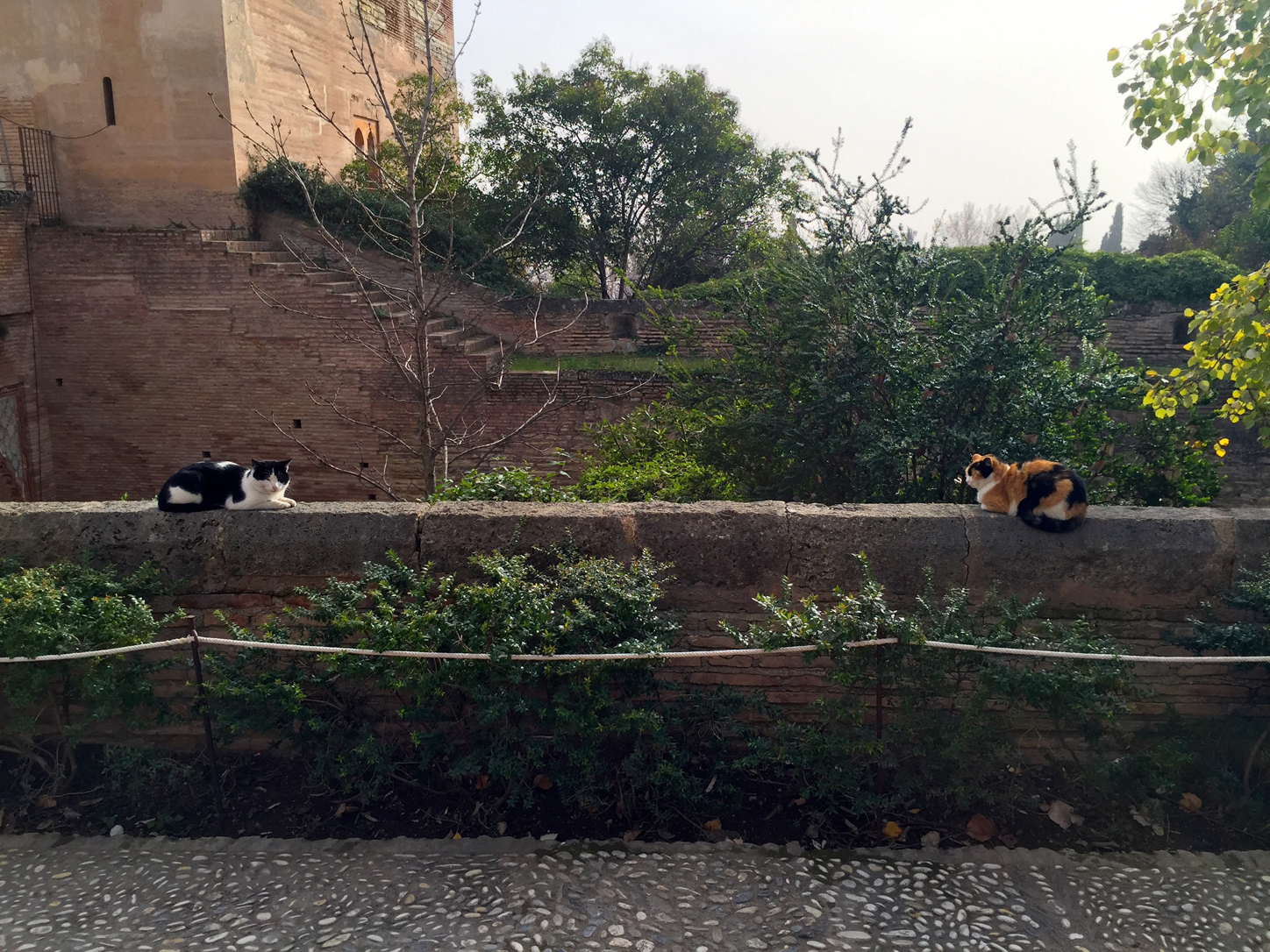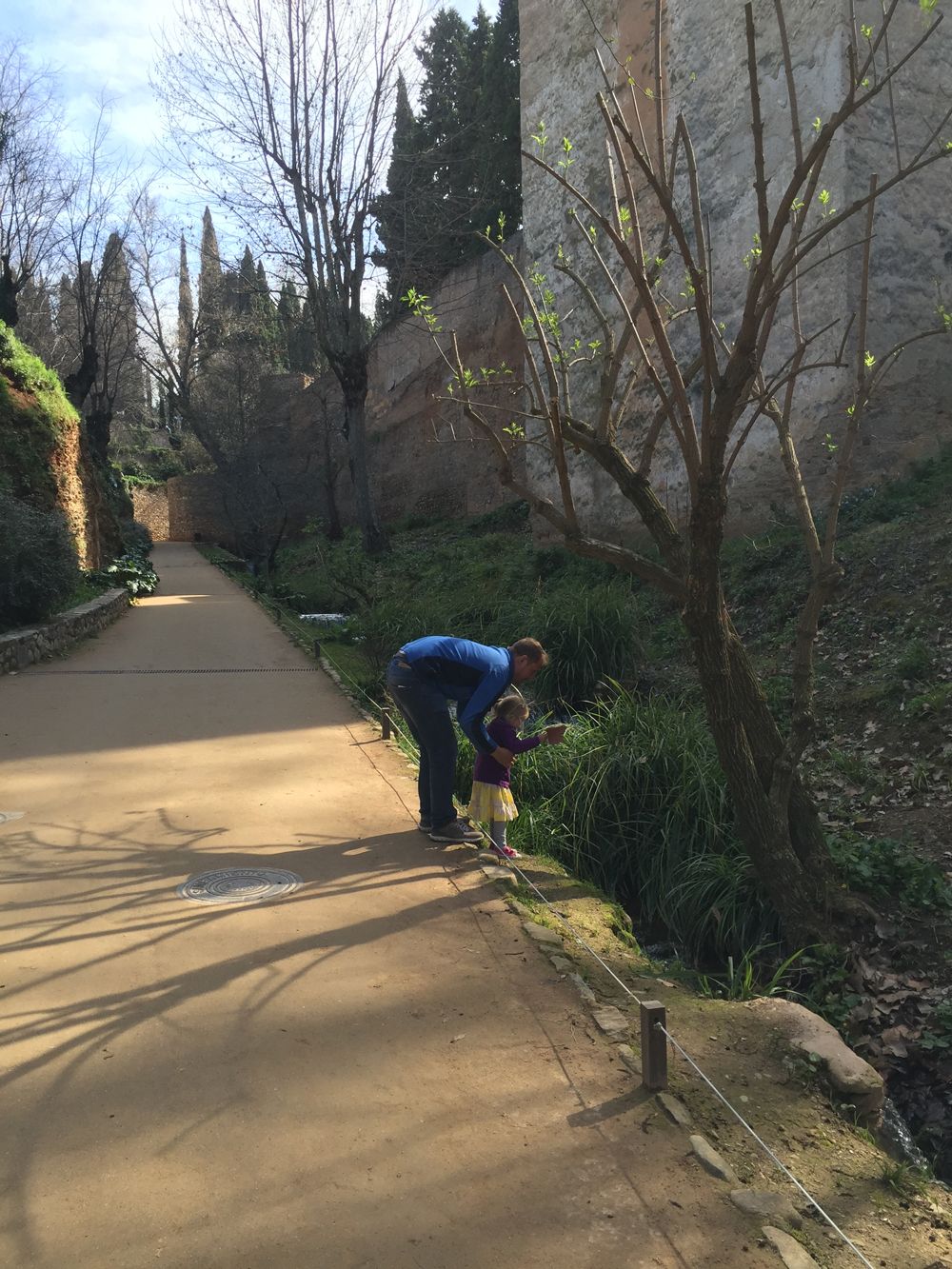 We stayed in a tiny house in the old town that all nooks and crannies (and no heating until the authorities finally called the owners who pressed some buttons in their house and presto, ever-so-slightly warmer). I liked it though because there were always some dogs sitting on the wall across from us. Catering grumbled about their barking at night but how else are they going to talk to their friends?! Grown-ups don't understand anything…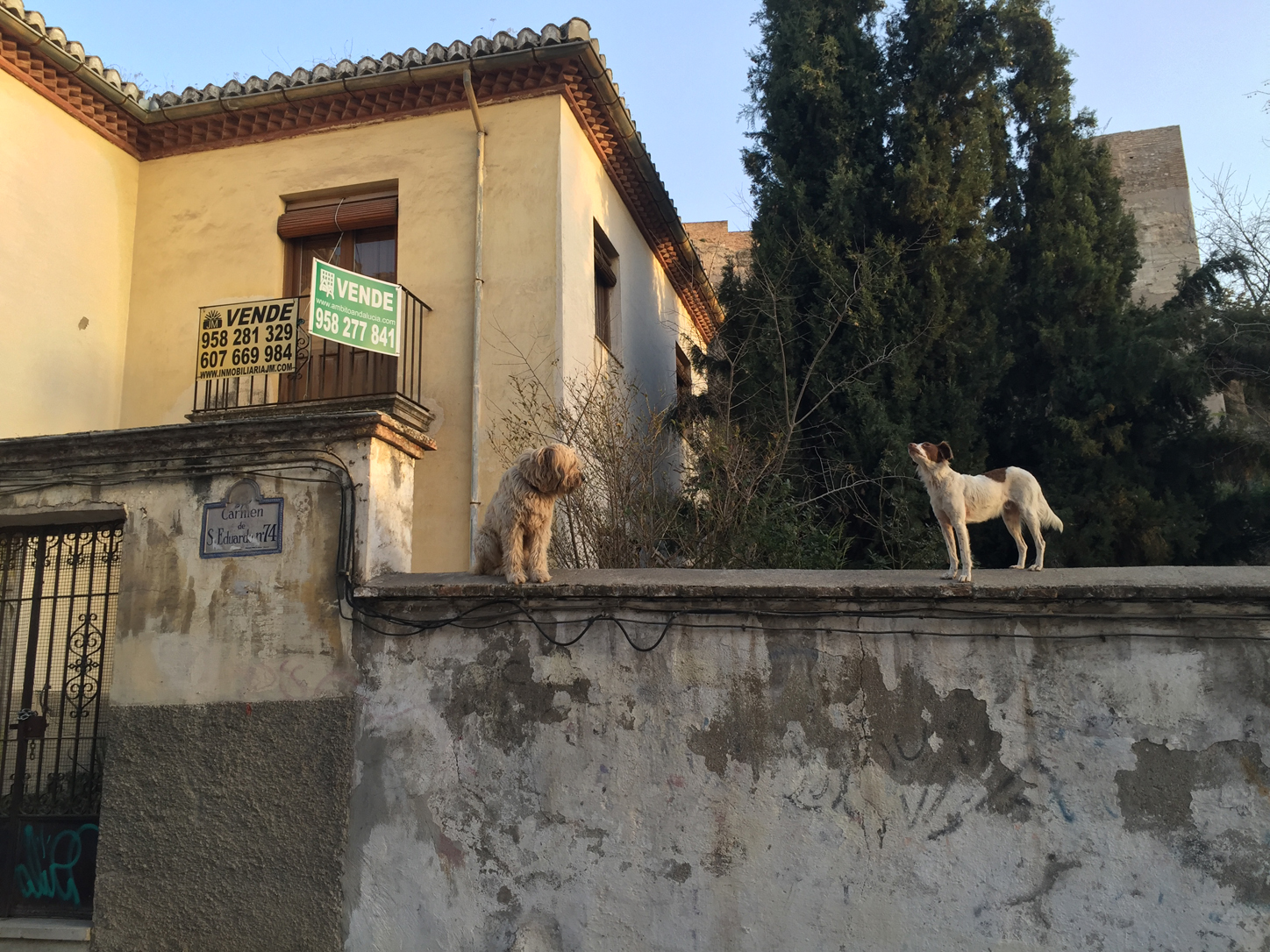 So Granada was jam-packed from morning to night. A very nice place though and well worth the stay.
Today we took the bus/train to the Sevilla and we'll spend a few days here before hopping over to Portugal – first time for all of us! Exciting stuff!
I'll keep you posted, dear reader, as always.
Night night,
SmallPaw
One Response to "Two Days at the Alhambra"