We recently spent two nights at the "Rincon de la vieja" national park, literally "The old woman's corner". As in many parcs of Costa Rica, there were volcanoes, bubbling mud, thermal waters and a few choice wildlife sightings. The reason we went to the park in the first place was to climb the crater of the Rincon de la vieja volcano from which, on a good day with a lot of luck, you can see the Pacific, Lake Nicaragua and according to some even the Caribbean sea. This is what it looked like the afternoon we arrived at the park: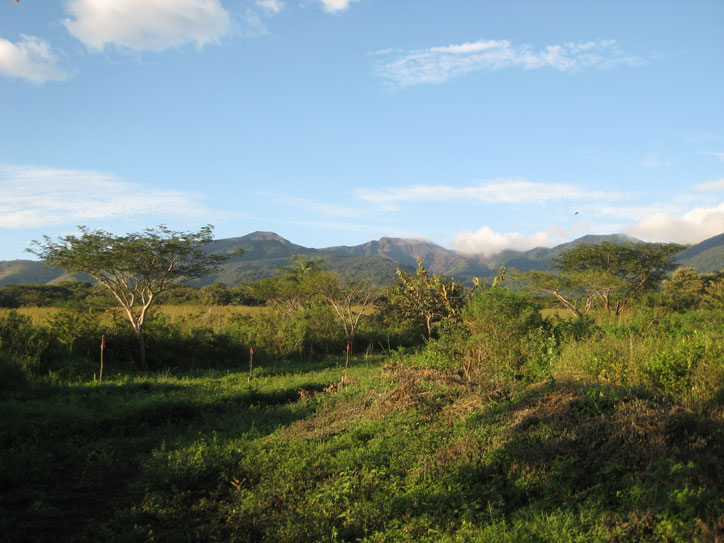 Of course we were excited about our good luck with the weather. If it looked like this today, it shouldn't be all that different tomorrow, right? Ah, Costa Rica, land of clouds and water… We DID make it up about 2/3 of the way the next morning but once we went past the tree line it began to rain, thick fog crept in and it started getting uncomfortably cold with the wind whipping around our heads.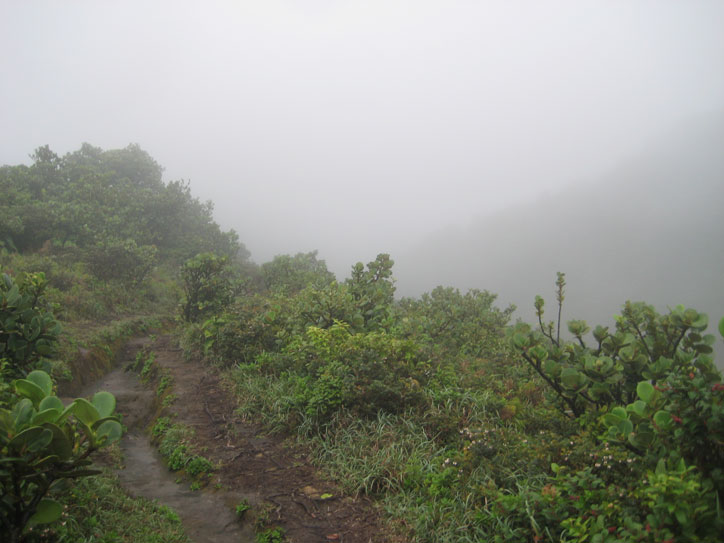 Sadly that was the end of the path for us that day. (In all fairness, the park ranger down at the entrance of the park had warned us and said we wouldn't be able to make it up today. But one can always hope, no?) We turned around towards the good weather again. At the bottom of the mountain is was hot and sunny! Still, we saw a lot of quintessential Tico things on our hike: a spider monkey and some peacock-like birds that were much too quick on their feet for us to get a good look, some beautiful trees: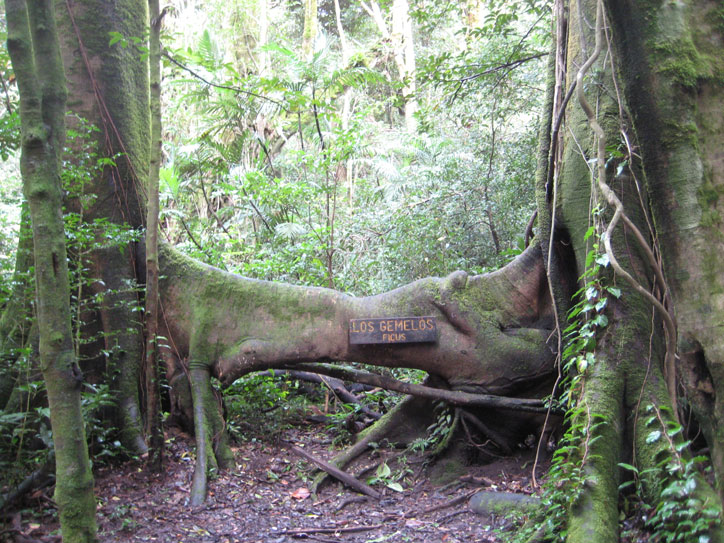 and of course hot springs and mud pools: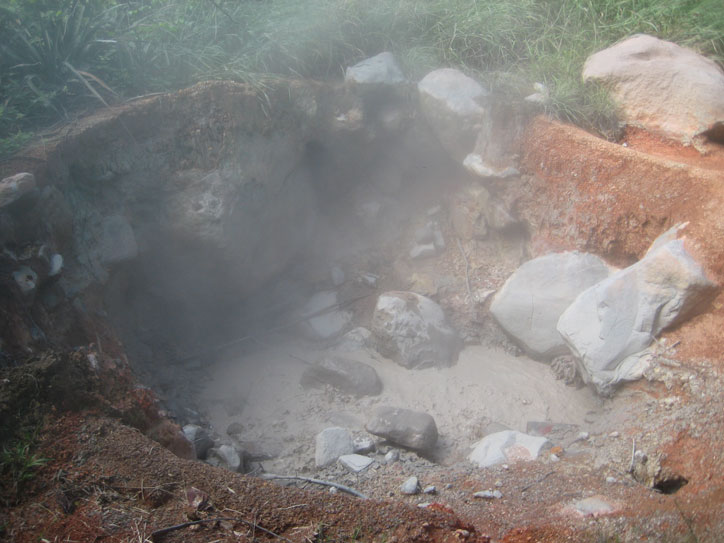 That night we also saw a beautiful sunset from the Guachipelin ranch look-out so all in all, a wonderful day. Even without volcano ascension.