You know those postcards where turquoise blue water fringes improbably white sandy beaches and a few colorful fishing boats lazily drift along? That's what it's like here on Nusa Lembongan. The island is only about 12 km east of Bali but it feels like we are hundreds of kilometres away from real life. There is no traffic to speak of because there are only a handful of cars on the island (small pickup trucks to transport goods and tourists) and the small number of motorbikes zipping around feels very tame after Hanoi and Saigon. Hawkers haven't found their way to the island yet probably because tourism, even though established, is not overwhelming regular life. Most of the locals are seaweed farmers, a smelly but very important industry because thanks to seaweed gelatin we get fun stuff like soft serve ice cream on the other side of the world.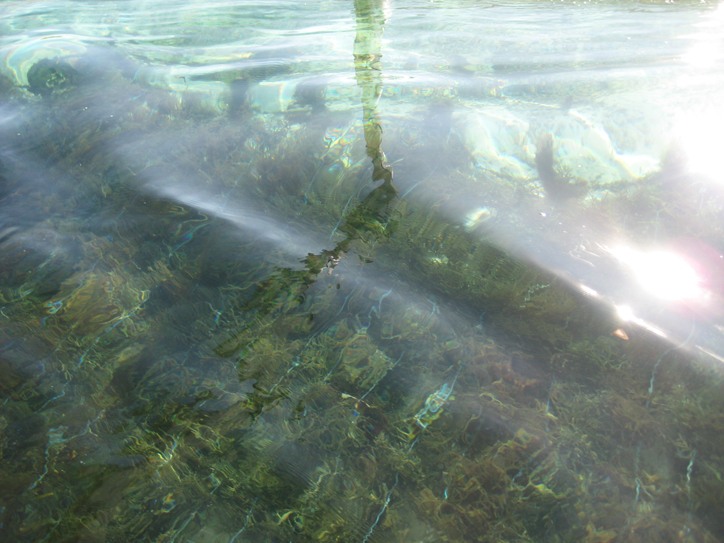 It's probably no stretch of the imagination that diving around Lembongan is world class. Every day we were wishing that we'd have an underwater camera so we could capture some of the amazing colors and weird critters we saw. (In a couple of days we'll be doing our Advanced Open Water course which will include a course on underwater photography so that'll get us a step closer, yay!) Luckily for us, several of our fellow divers had cameras and Mark from Canada very kindly let us copy his photos so here are a few of his shots. They don't really do justice to the incredible colors and the variety of sea life we saw but beggars can't be choosers.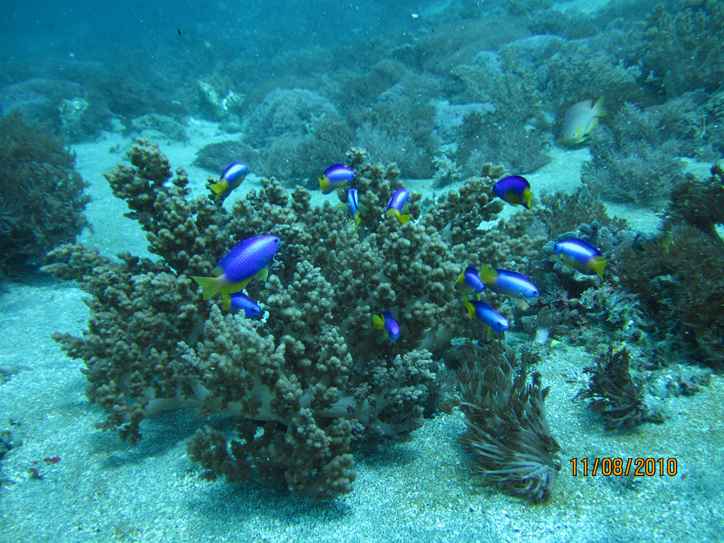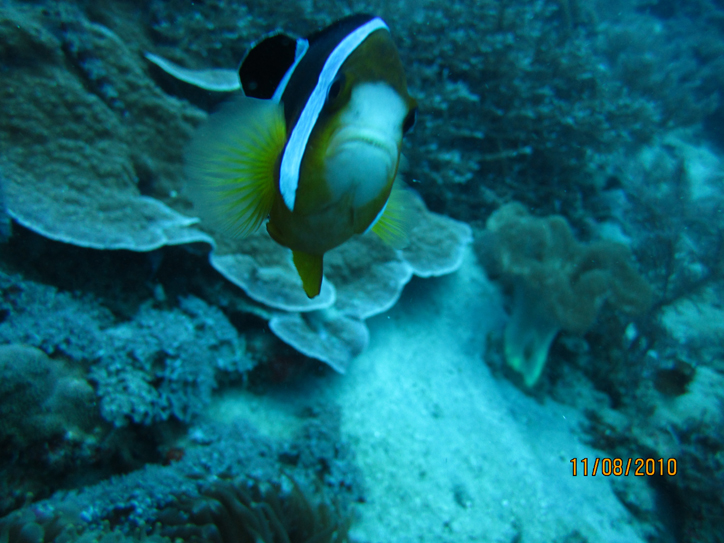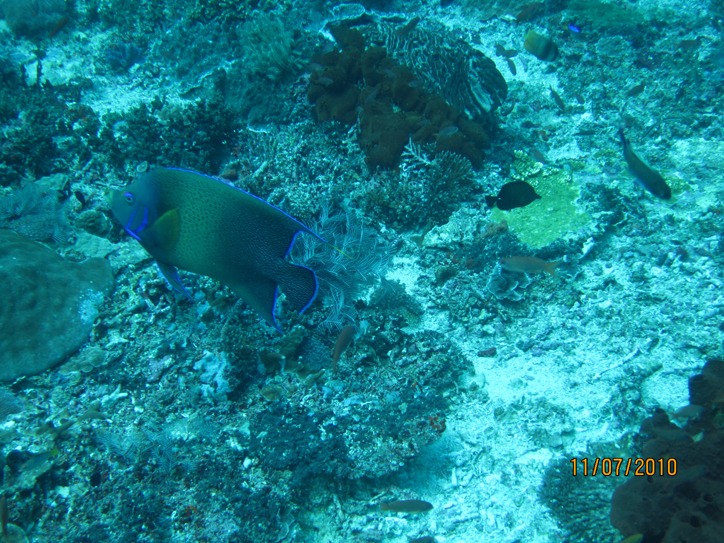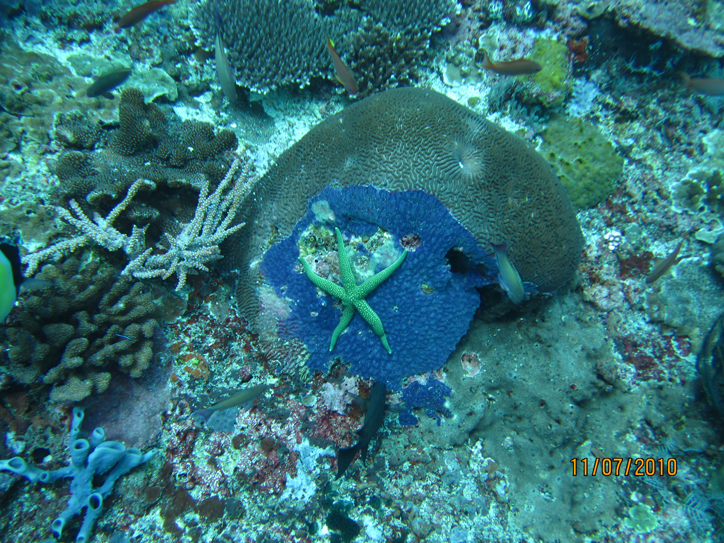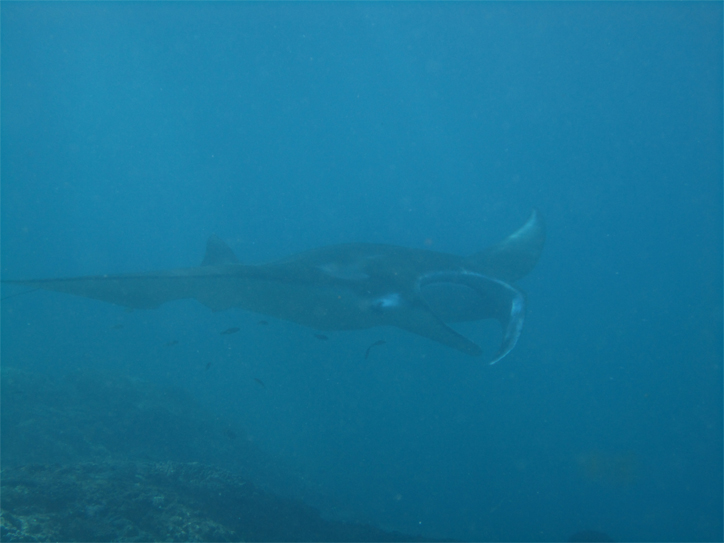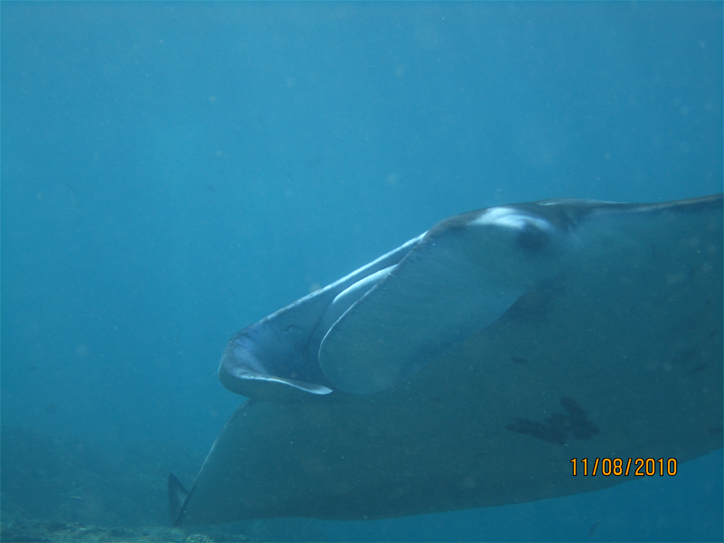 While we did a lot of diving on Lembongan, we also took some time to explore the island. Not that it takes a long time – you can comfortably drive around the whole place in an hour on a scooter. There are temples everywhere since the Balinese take their religion seriously. Actually, what's trickier is that there are offerings everywhere: little banana leaf baskets filled with some rice, flowers and an incense stick. These are usually placed on the ground so it's impossible not to step on an offering at one point or another.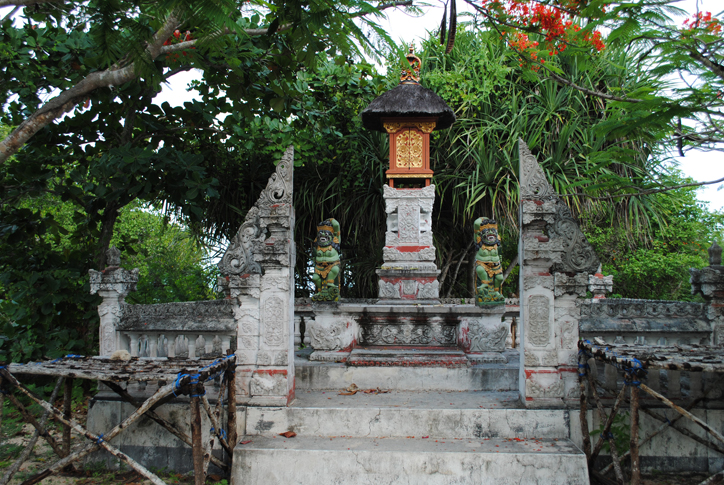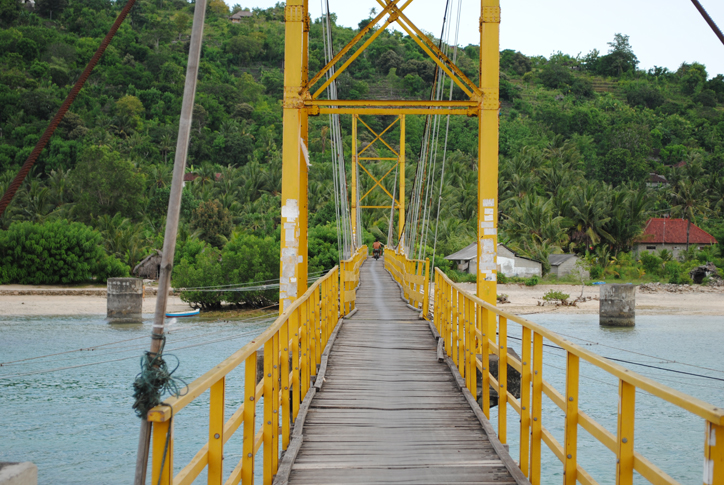 Our evenings more than once ended at Scallywags, a great little restaurant/bar by the beach with fantastic sunset views.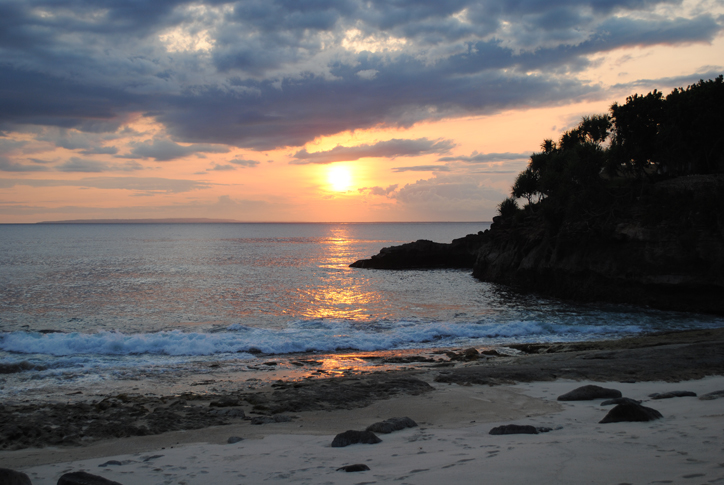 More photos in the gallery
4 Responses to "Beautiful, Bello, Bildschön = Bali"