All of Europe is in a cold-spell these days so this isn't too special, especially since everyone expects cold and snow up here in the mountains of Switzerland. But it's still a bit disconcerting when you check the weather report and see these numbers (on the upside though, it's getting warmer!):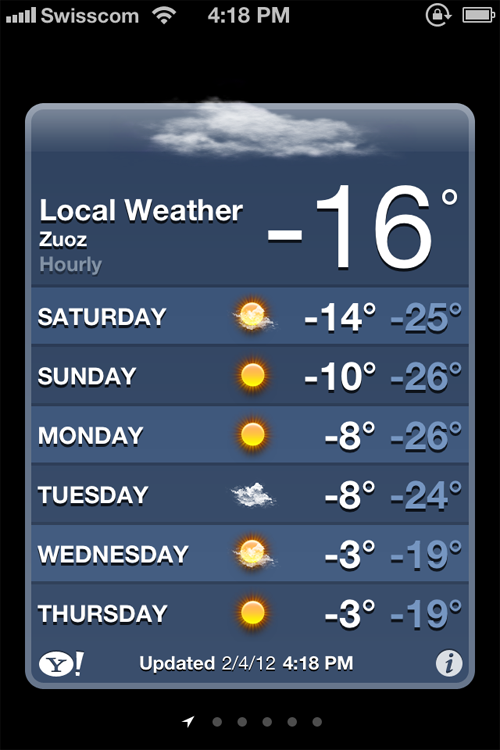 This morning I looked out the window and got excited to get out on the piste because the sun was shining and the sky was blue but then I checked the temperature (-25 C) and went straight back to bed because really, what's the point of loosing your nose in exchange for a couple of fun runs on a snowboard.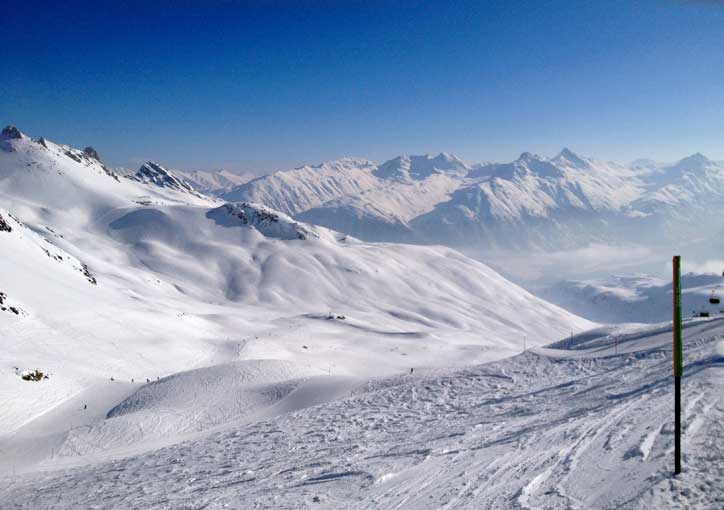 In order to do at least a little bit of exercise though we bundled ourselves up and walked to the next village, La Punt, for some lunch. It was a glorious walk there, along the cross-country track and criss-crossing the slowly freezing Inn river at times.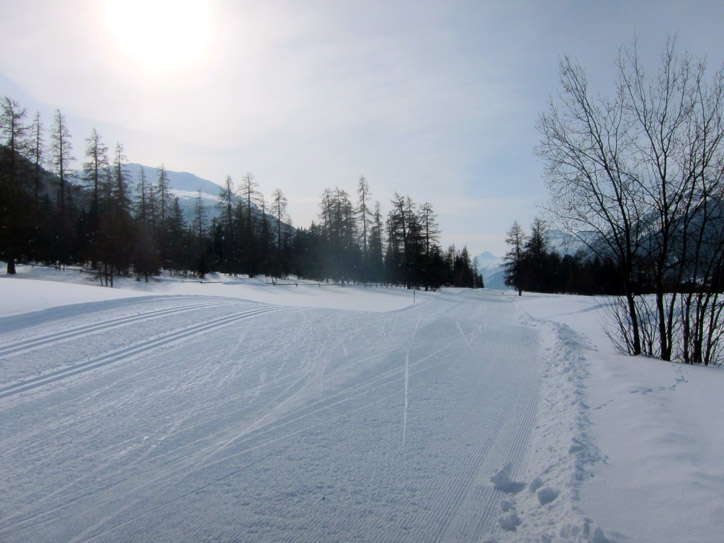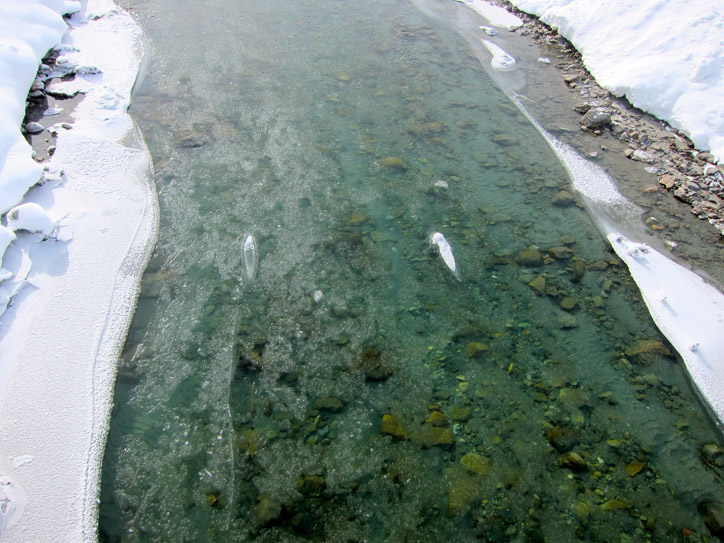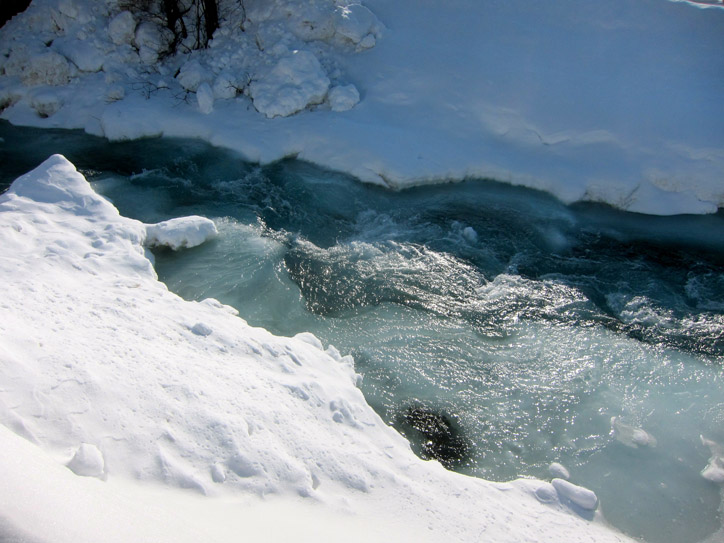 On the way back the wind had picked up and we decided that it would be the prudent option to take the train back instead. Just a short ride but beautiful (and oh so warm…)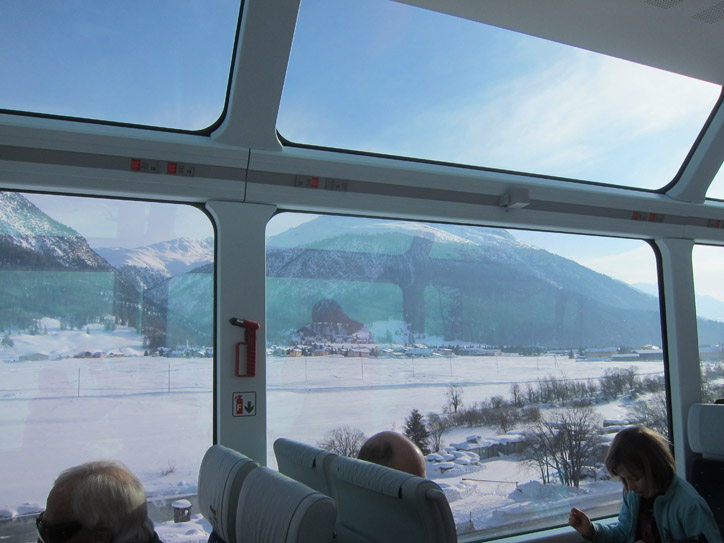 Last night we had the genius idea to go sledding because really, what else do you do on a freezing, snowy and windy night? This particular run goes from one village to the next, Preda to Bergün, on the actual road which is closed in winter time. Because it was so incredibly cold though we didn't even take pictures (take off my mittens, are you nuts?!) until we got to the end of the run in Bergün and managed to warm our hands on some Glühwein at the ice bar: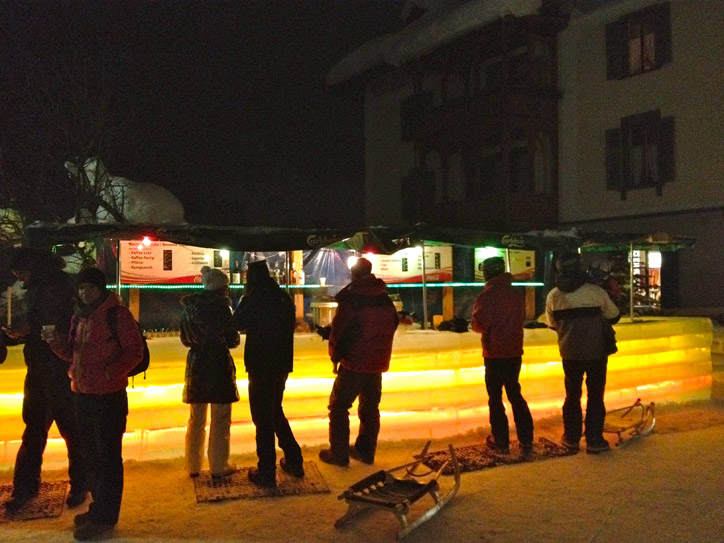 Then to really warm up we went for an excellent cheese fondue, complete with pear and potato pieces to dip into the hot oozing cheese. Never has a meal been more warming or welcome.