Arashiyama is a suburb west of Kyoto famous for its temples, a bridge and a monkey park. Especially during the summer time people come here to escape the heat of the city and play by the river or cool down in the bamboo woods.
The town itself where you alight from the train is very touristy and makes you feel as though you just landed in a Japanese version of Coney Island, minus the roller coaster. Most people head to the bridge first to take pictures but boy was that a disappointment: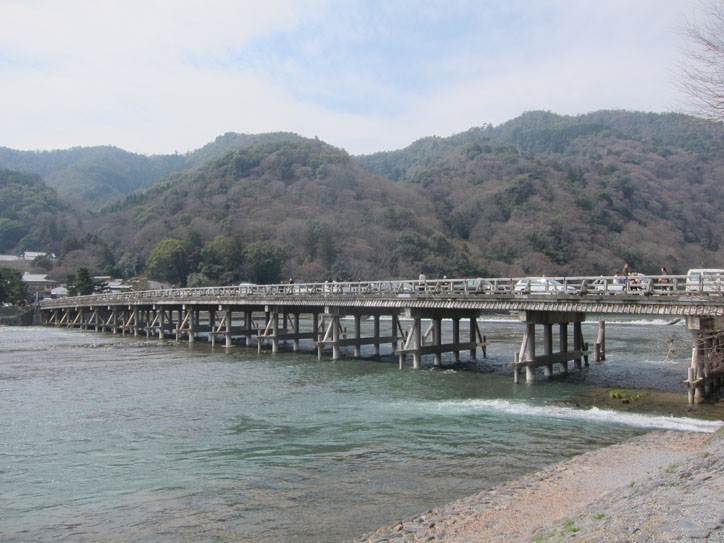 I don't know what they see in that bridge but other than that its lights are powered by the little waterfall underneath I don't see anything note-worthy about this thing. ANYway… We quickly moved on to the first temple and enjoyed some early cherry tree blossoms poking their heads out.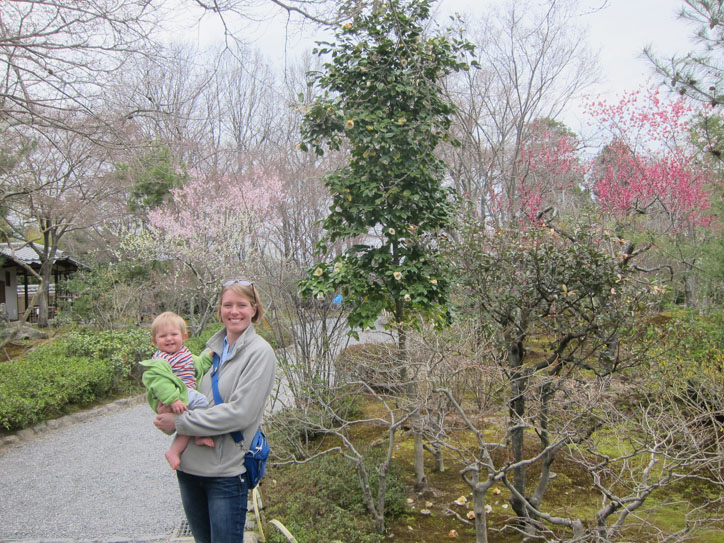 The walk through the famous bamboo woods was very nice too even though further on at one of the other temples we found another slightly smaller bamboo forrest and had it all to ourselves!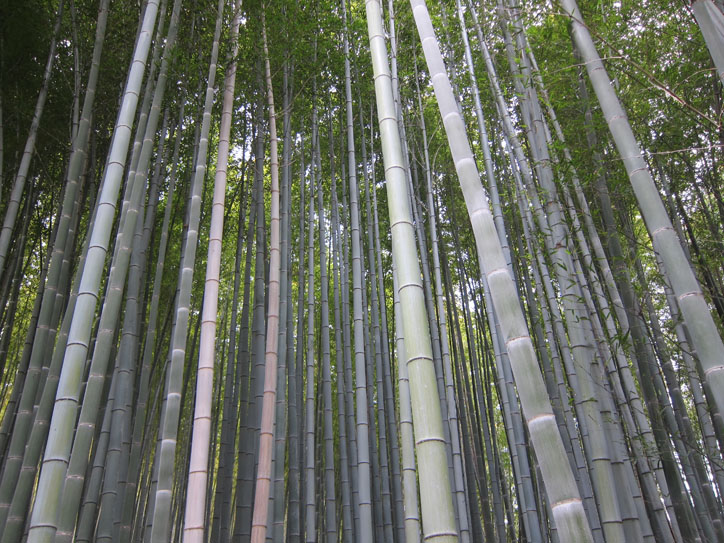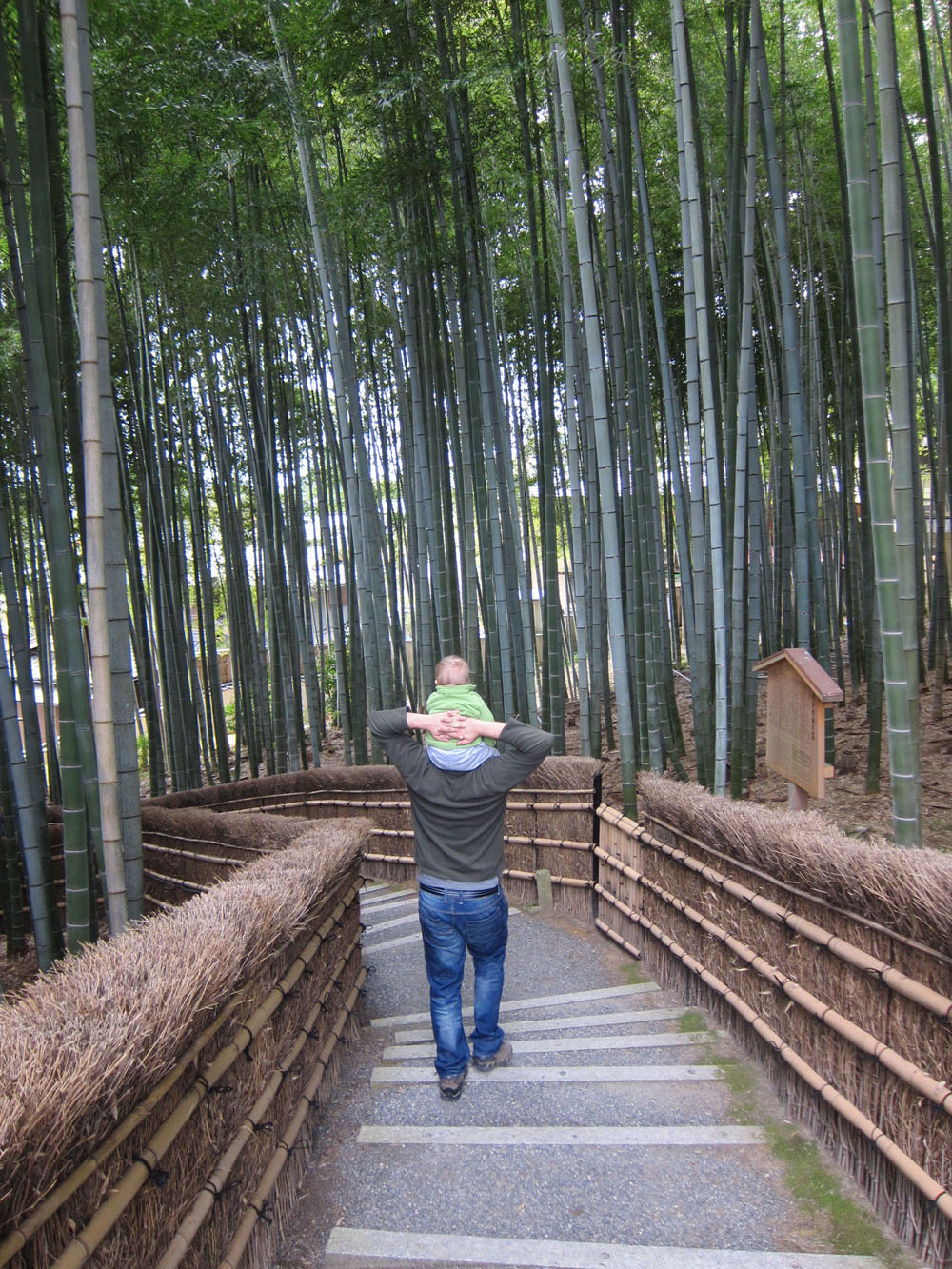 Each temple is very different and has something special to offer. One was full of hundreds of small buddha statues (no pictures allowed), another had these in the garden: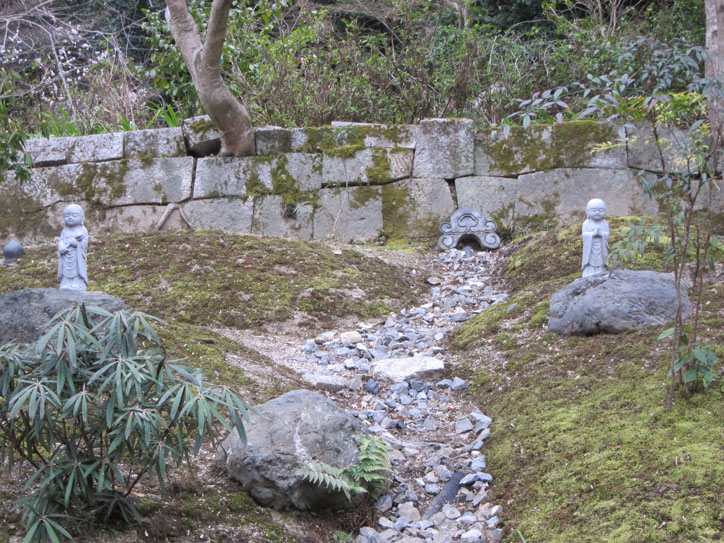 Almost all temples have some sort of moss garden included which are always gorgeous in all shades of green.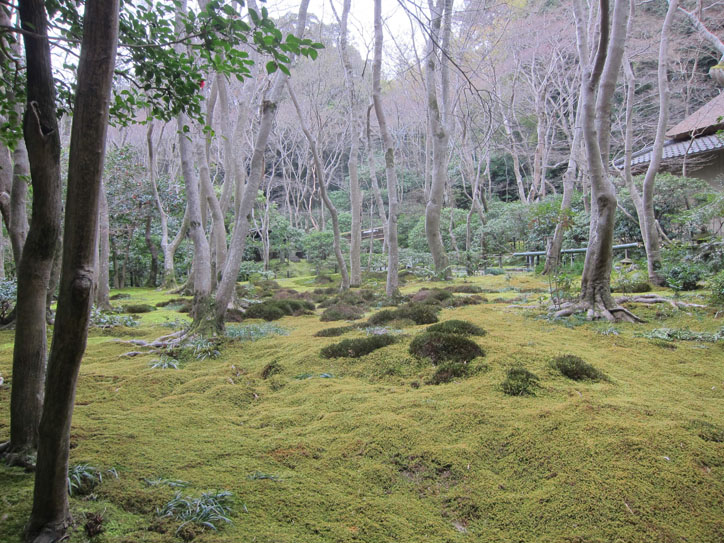 As we walked further and further up the valley the crowds thinned out since most people stay near the main temples.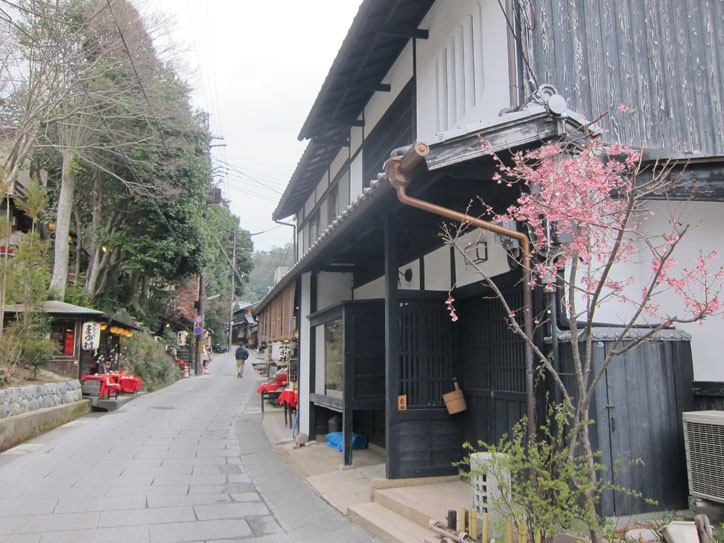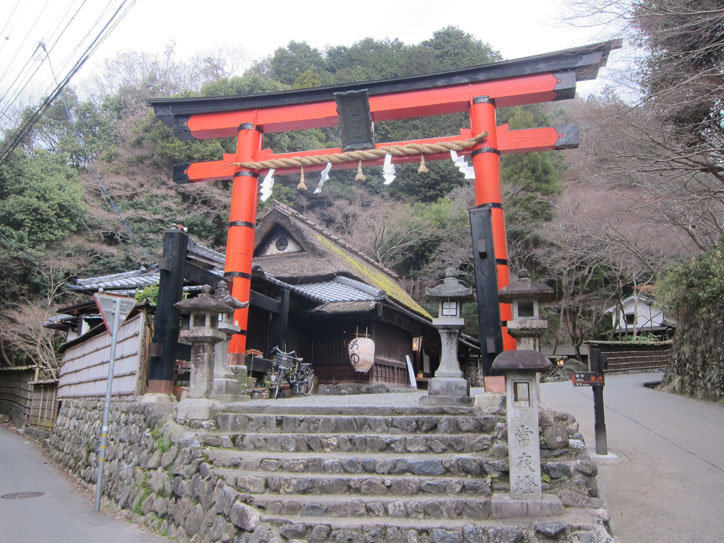 Small Paw was happy as a clam to visit so many different temples in one day since she knows that when we take off our shoes she'll be allowed to crawl around. I'm just waiting for the day when she escapes into one of the inner rooms, which are usually for viewing only because they house altars or precious wall paintings, and we'll have to try and coax her out again with a cookie.