As BabyPaw so rightly mentioned in his post last night, we've fallen quite a bit behind here on the blog and so much is happening every day that we really need to get our act together and put things up before it becomes too much and we fold in submission. Never submit!
So we flew into Sapporo which is the main city on the most northern island of Japan, Hokkaido. Besides their famous beer they're big on snow festivals, sea food and hot springs but it's not quite snow festival time so we had to make do with the latter two. Poor us.
Luckily on the first morning we stumbled upon a food festival in Odori park and literally ate our way through the city. But first, meet & greet.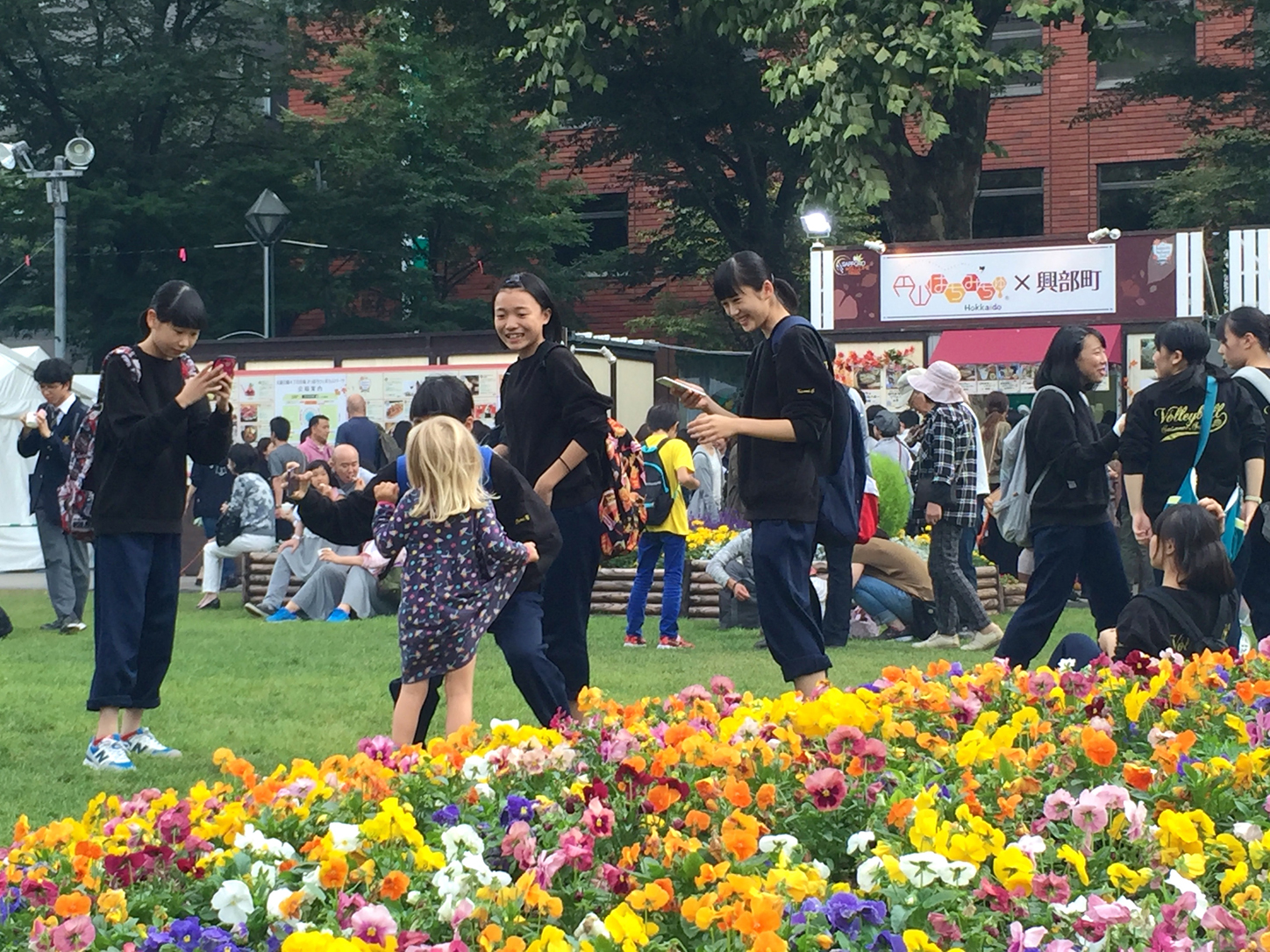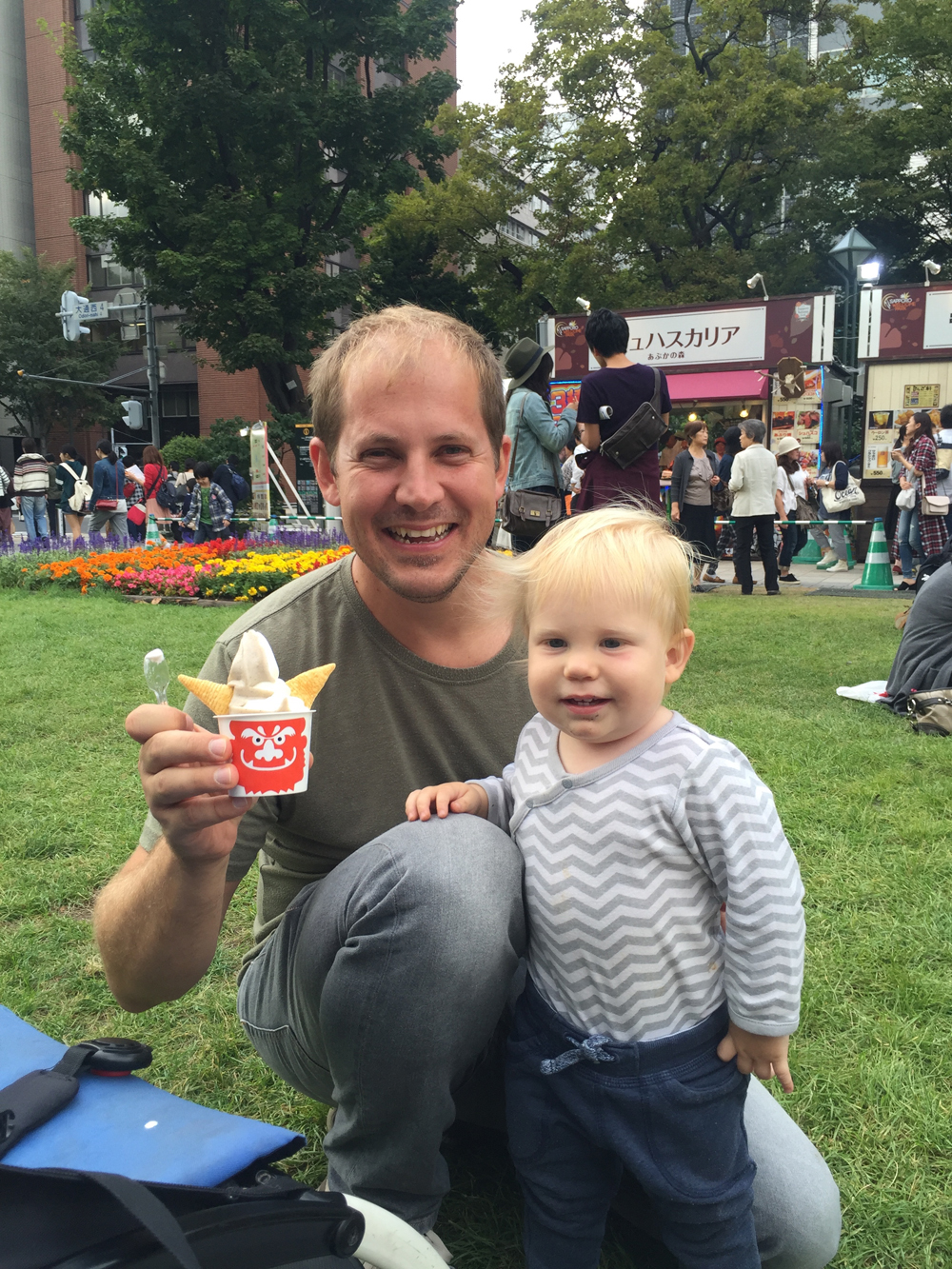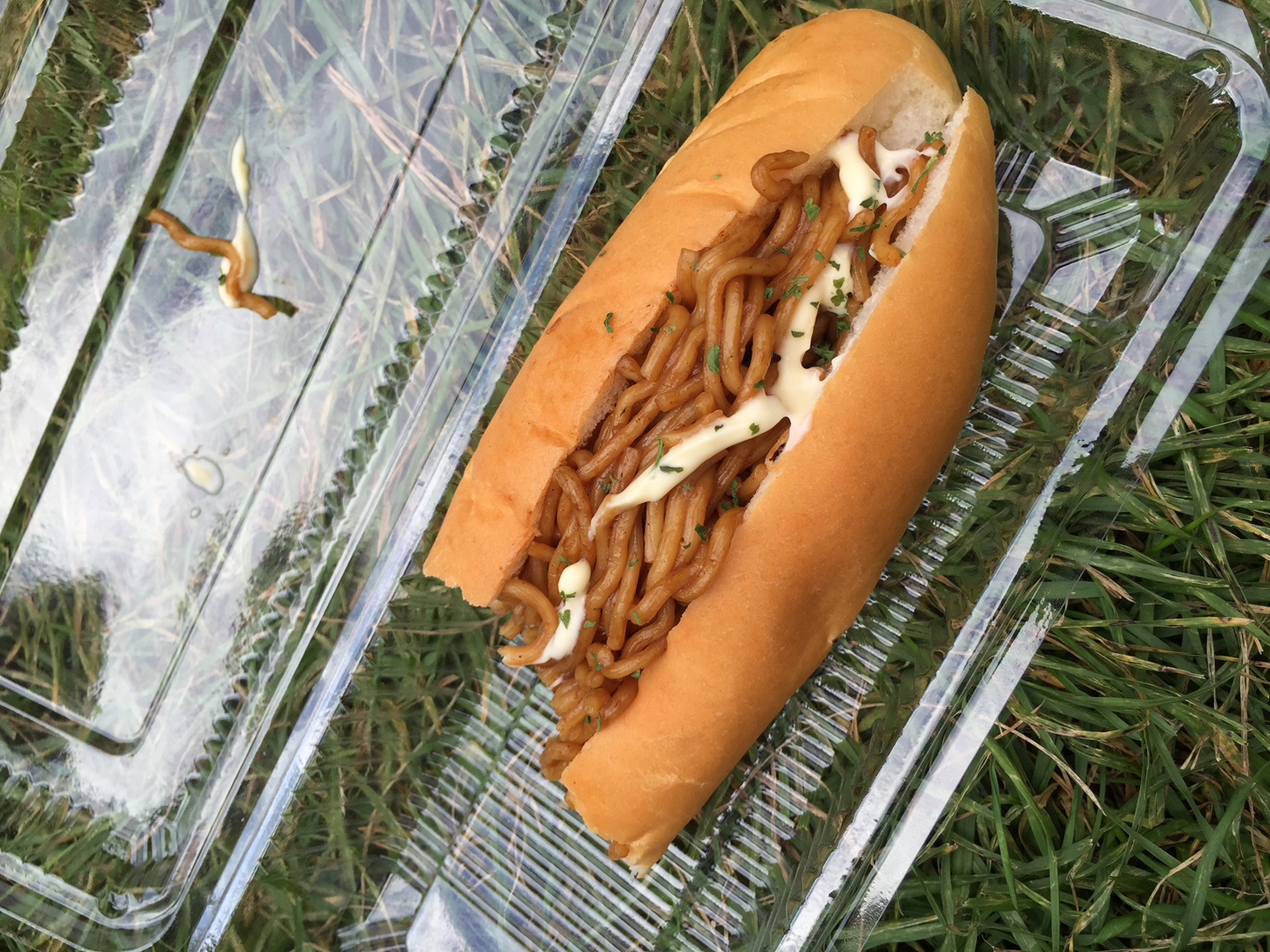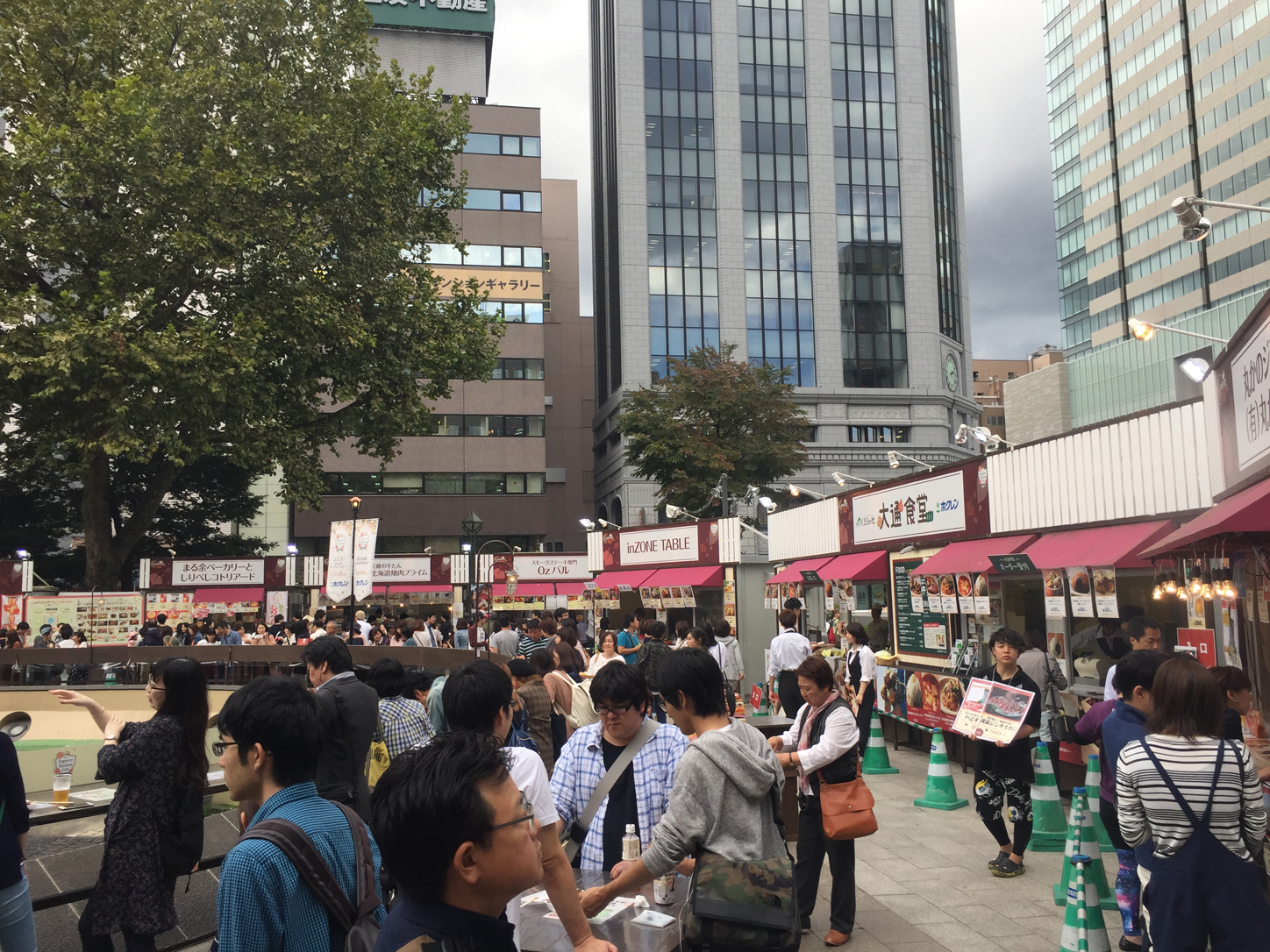 The next day we took a bus to Moerenuma Park to enjoy the sun and bike around the playgrounds.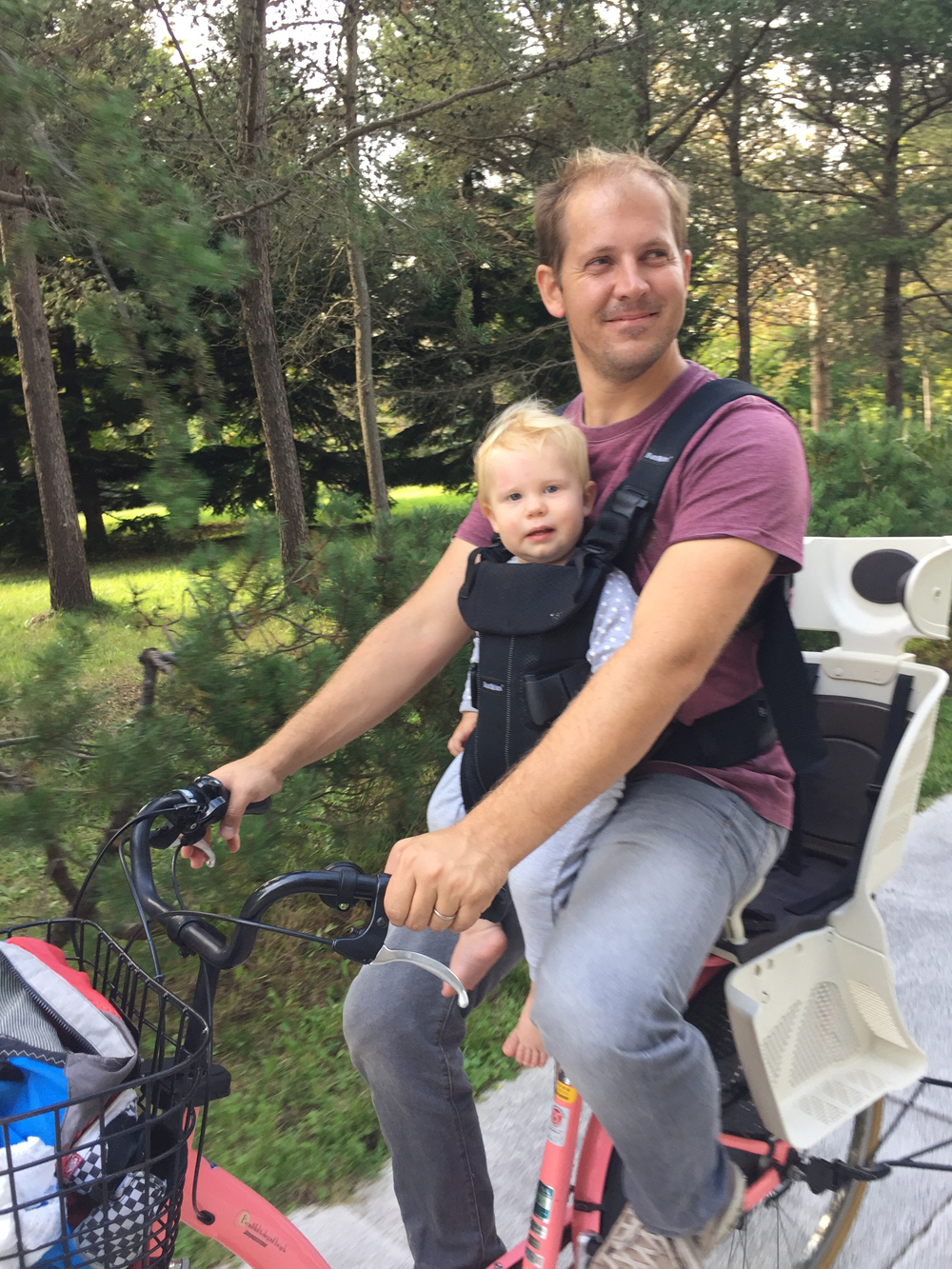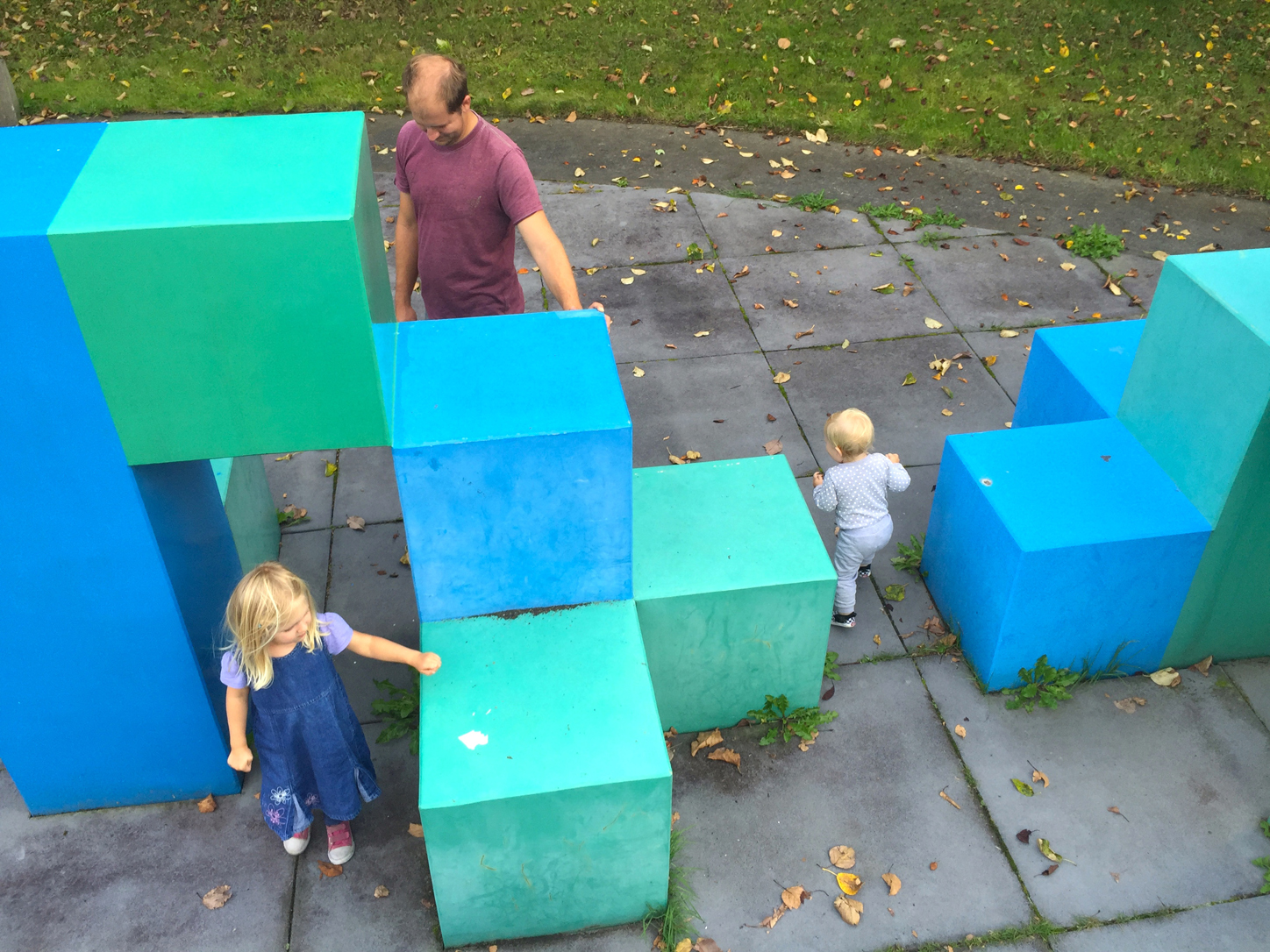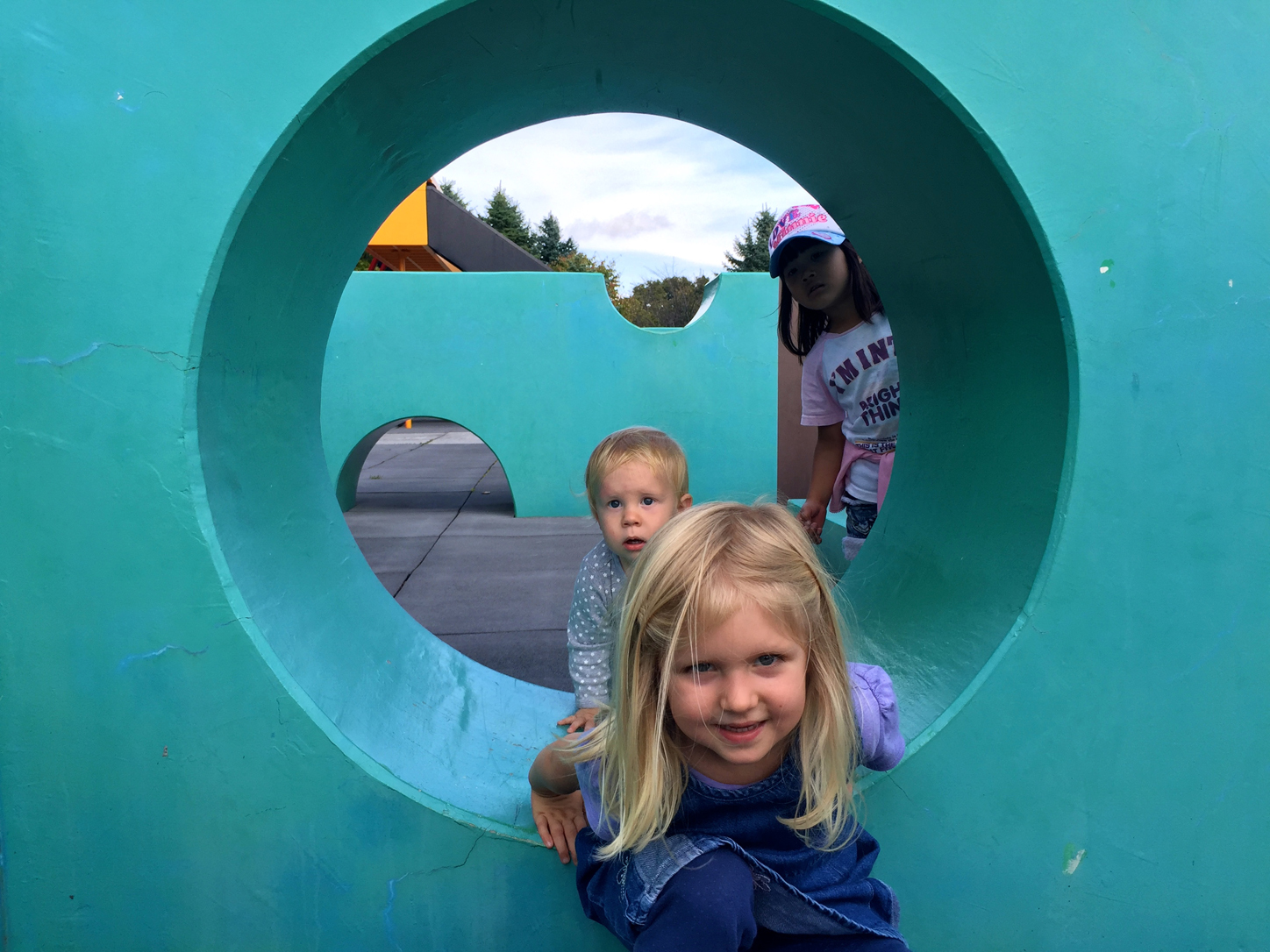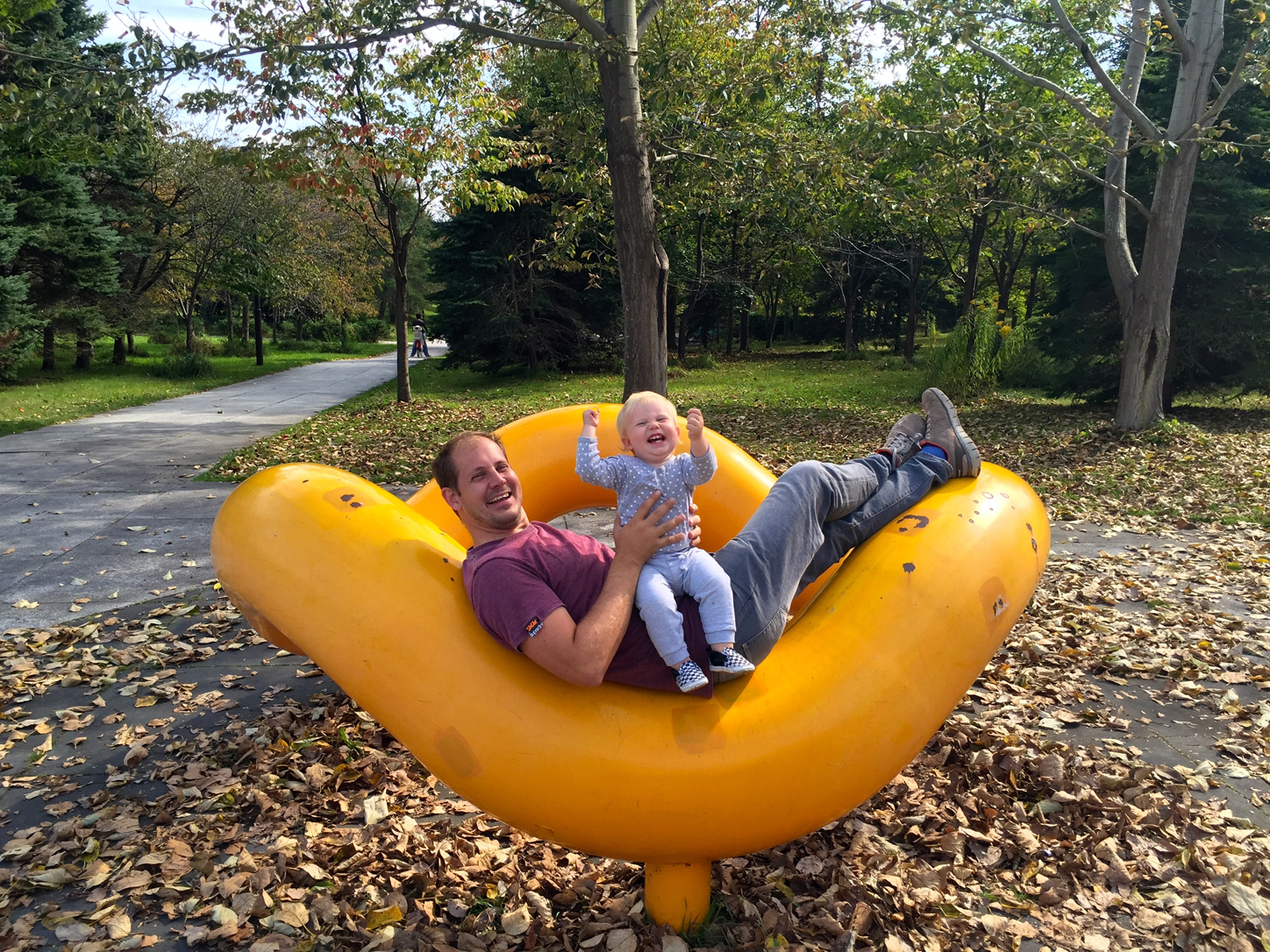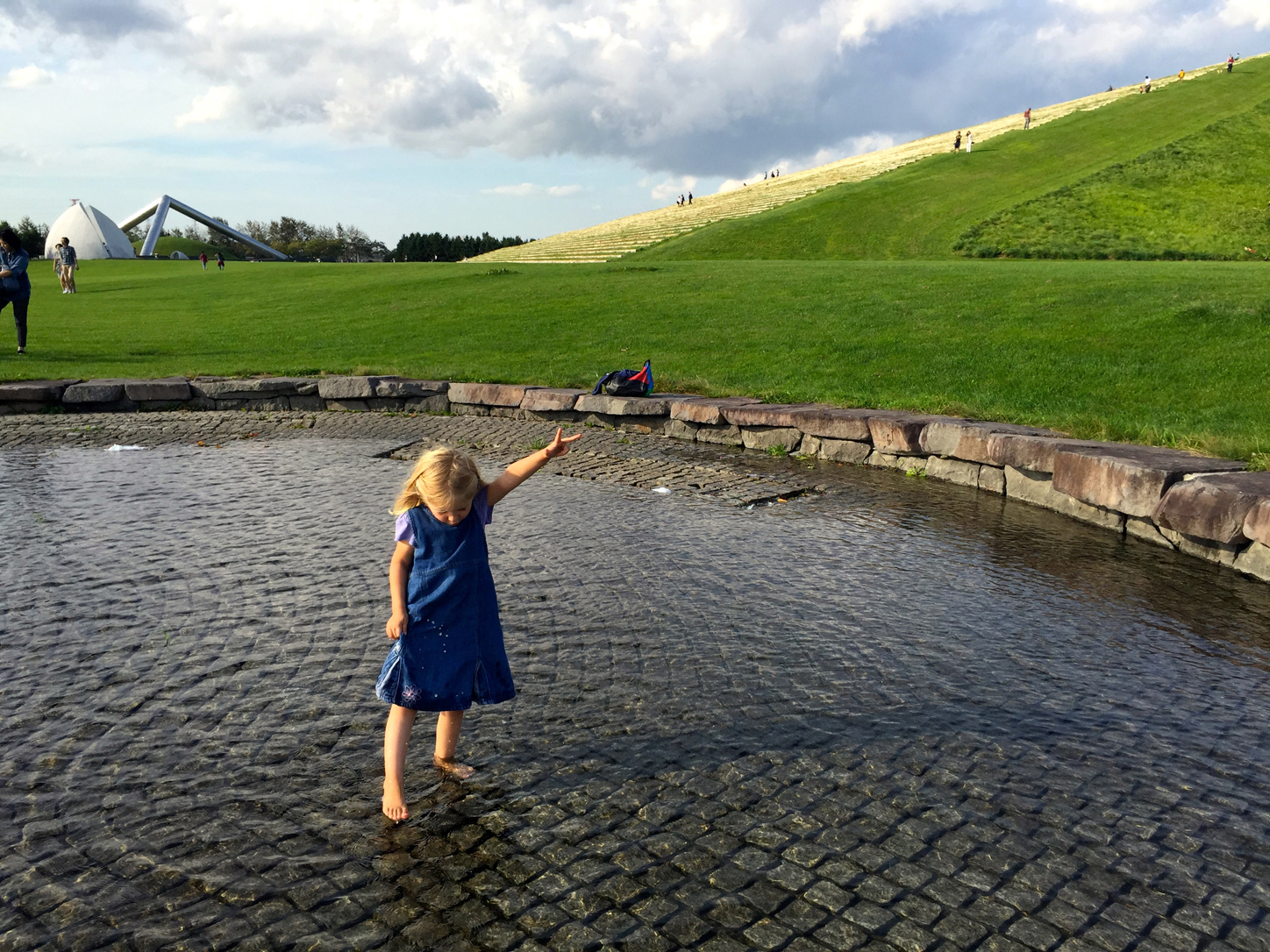 This romantic little bridge and canal was right outside our apartment building in Sapporo. Full of big koi and ducks just waiting to be fed bread crumbs.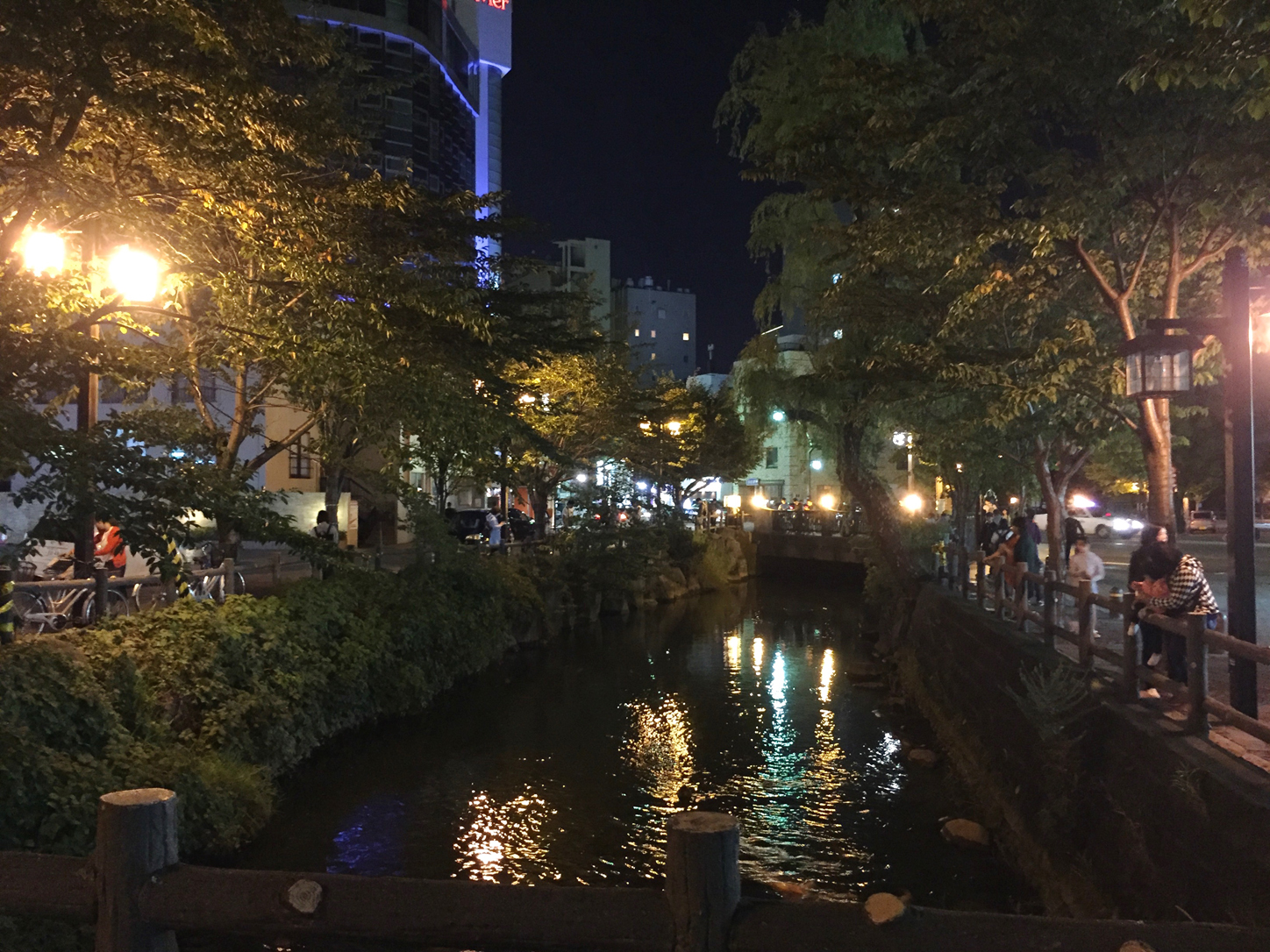 It was also a major Pokemon hang-out because they spawned there (??) so people would just stand around, silently staring and tapping at their phones. While playing a game together with millions of other people.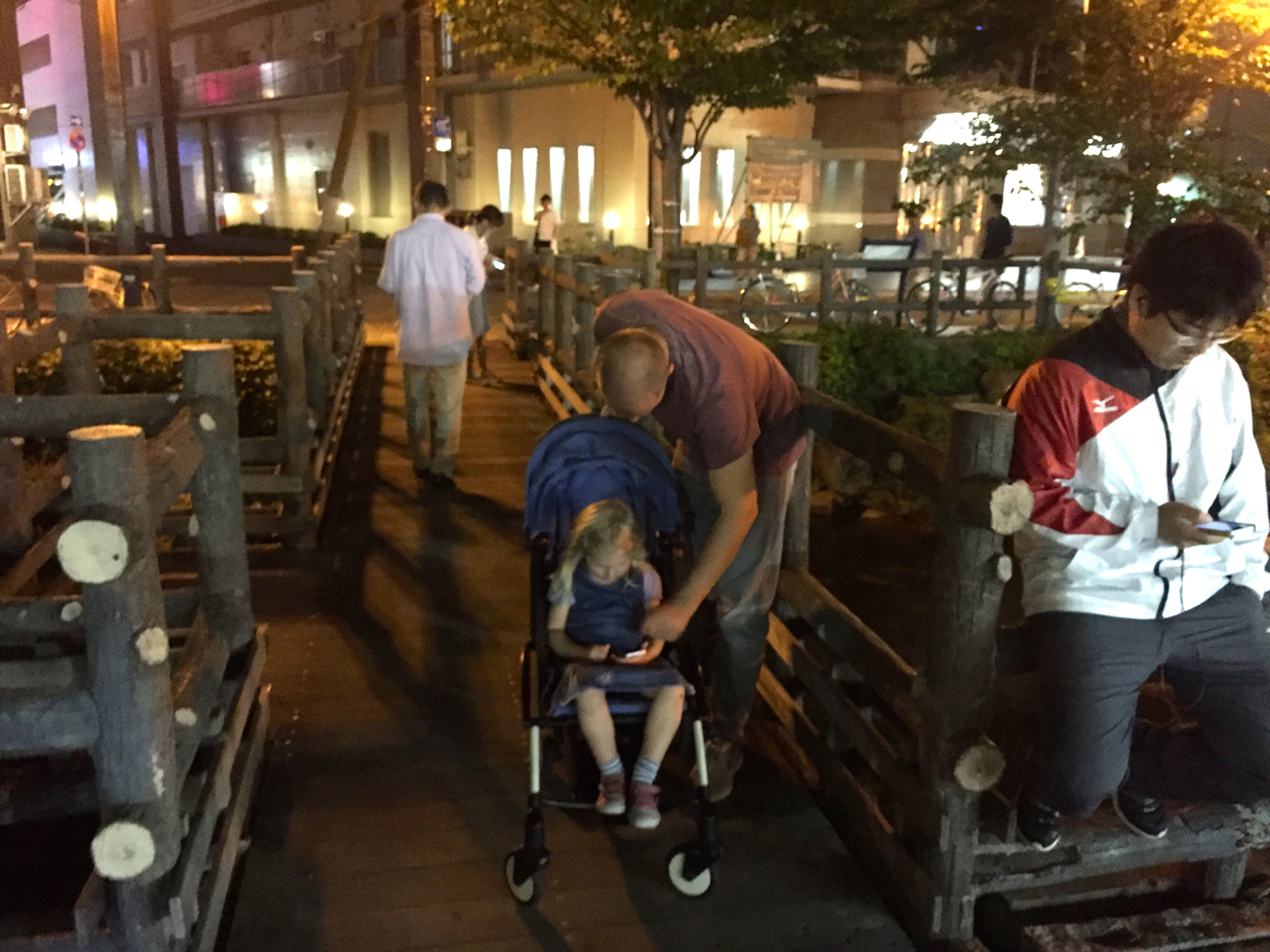 A couple of days later we hit the road to see a bit more of Hokkaido.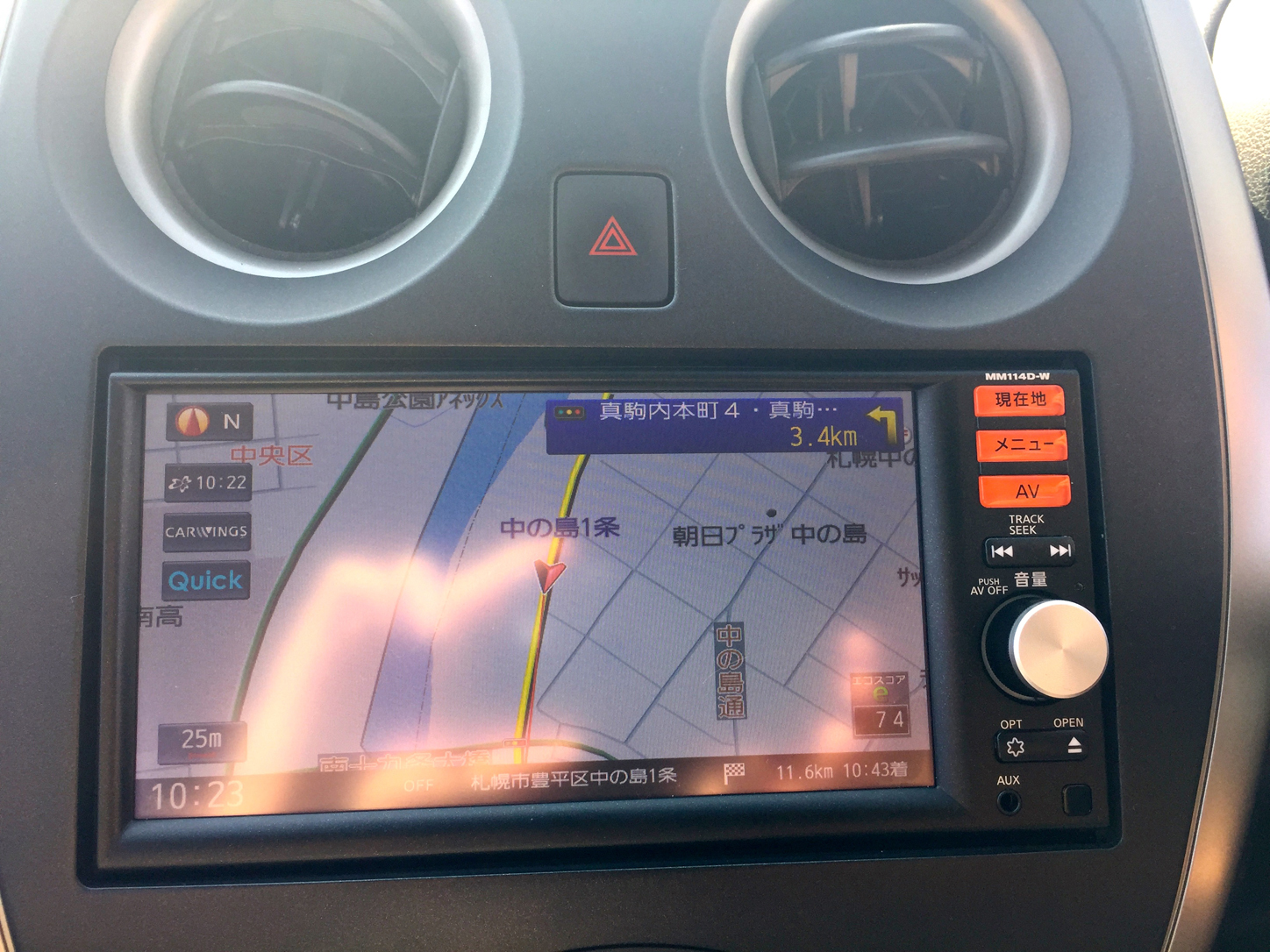 On our way out of the city – excellent driving from Fa who luckily had plenty of practice for left-hand driving in the UK just now – we stopped by the Sapporo Art Park to get some culture into these rascals.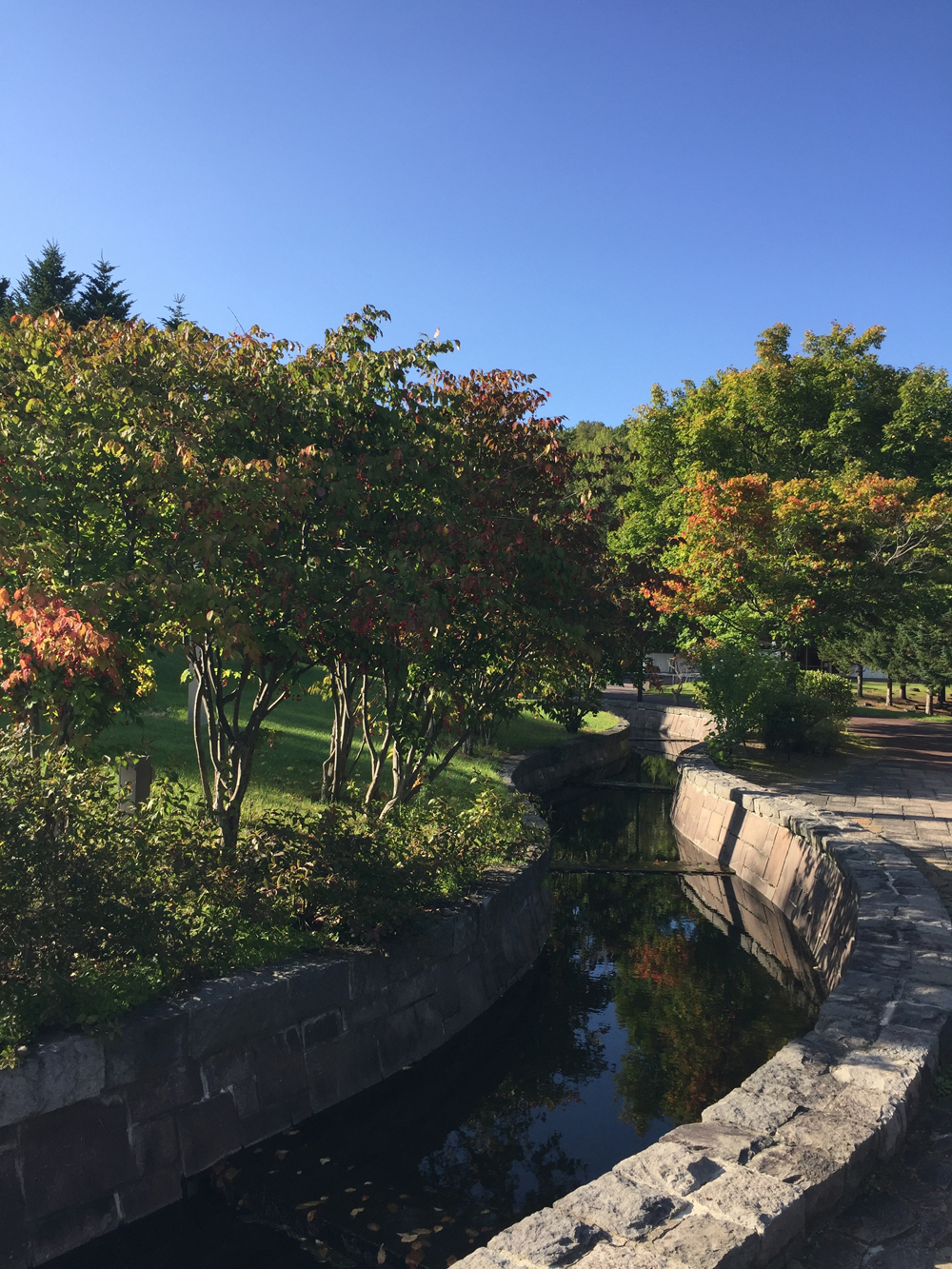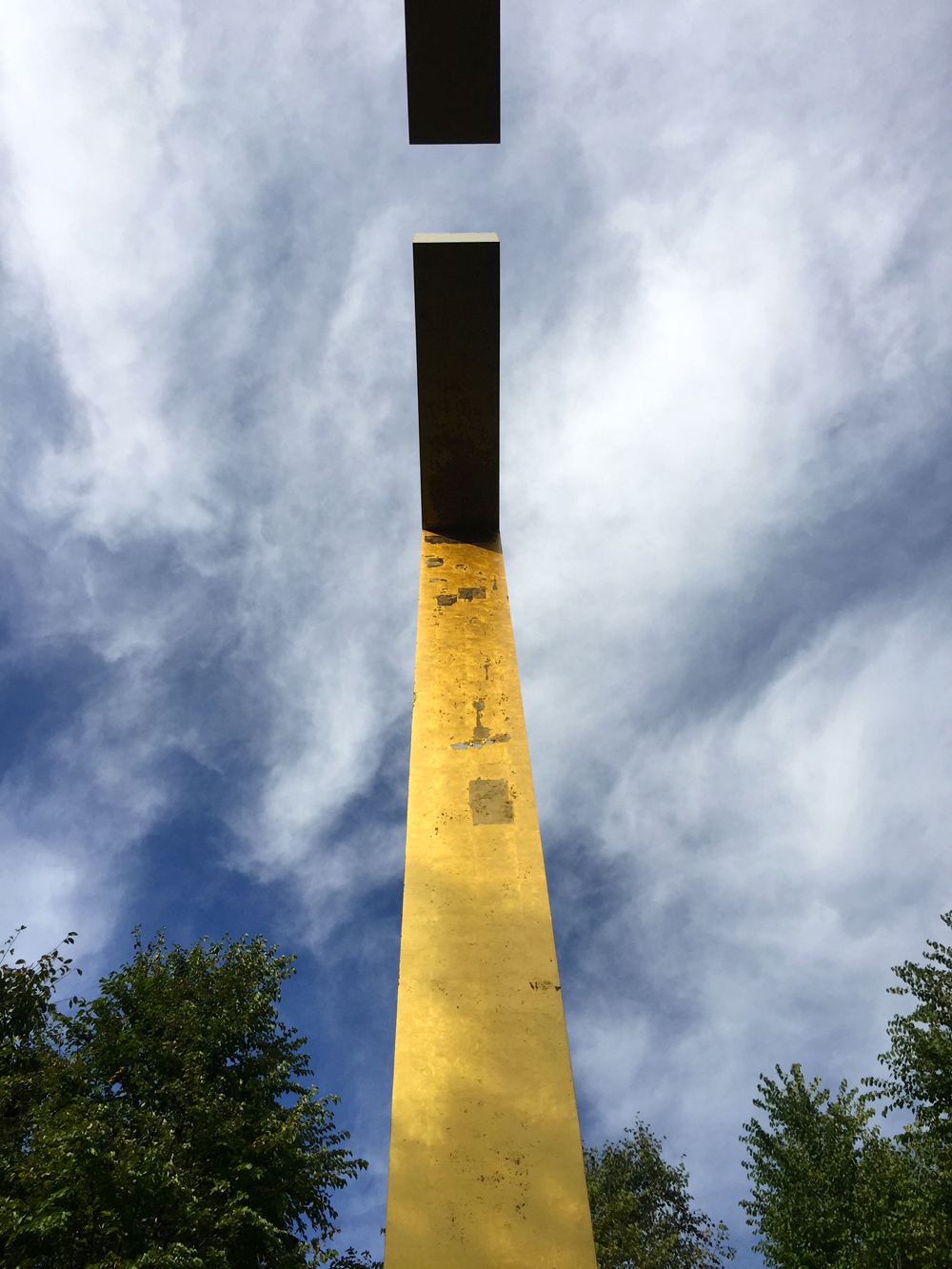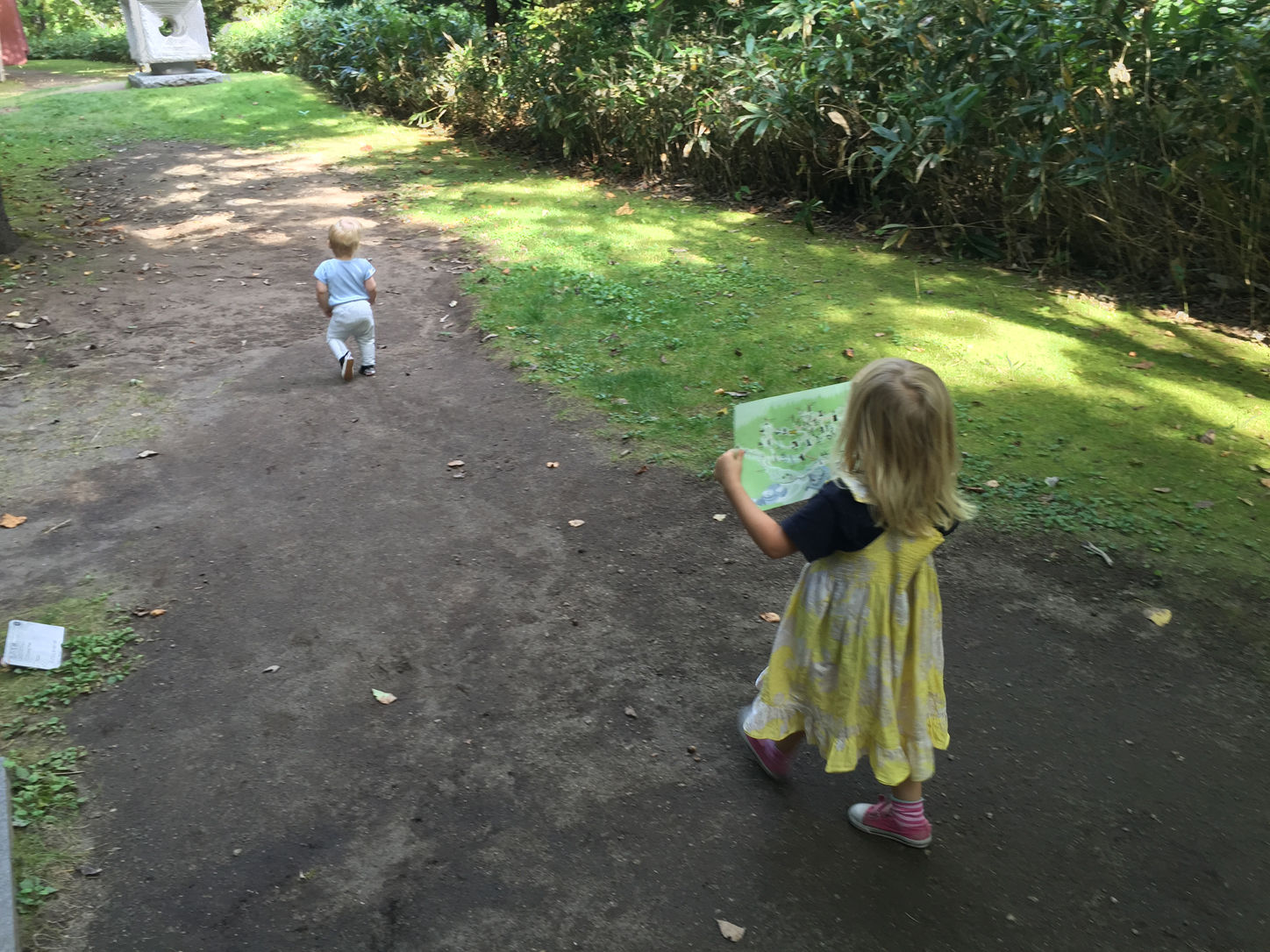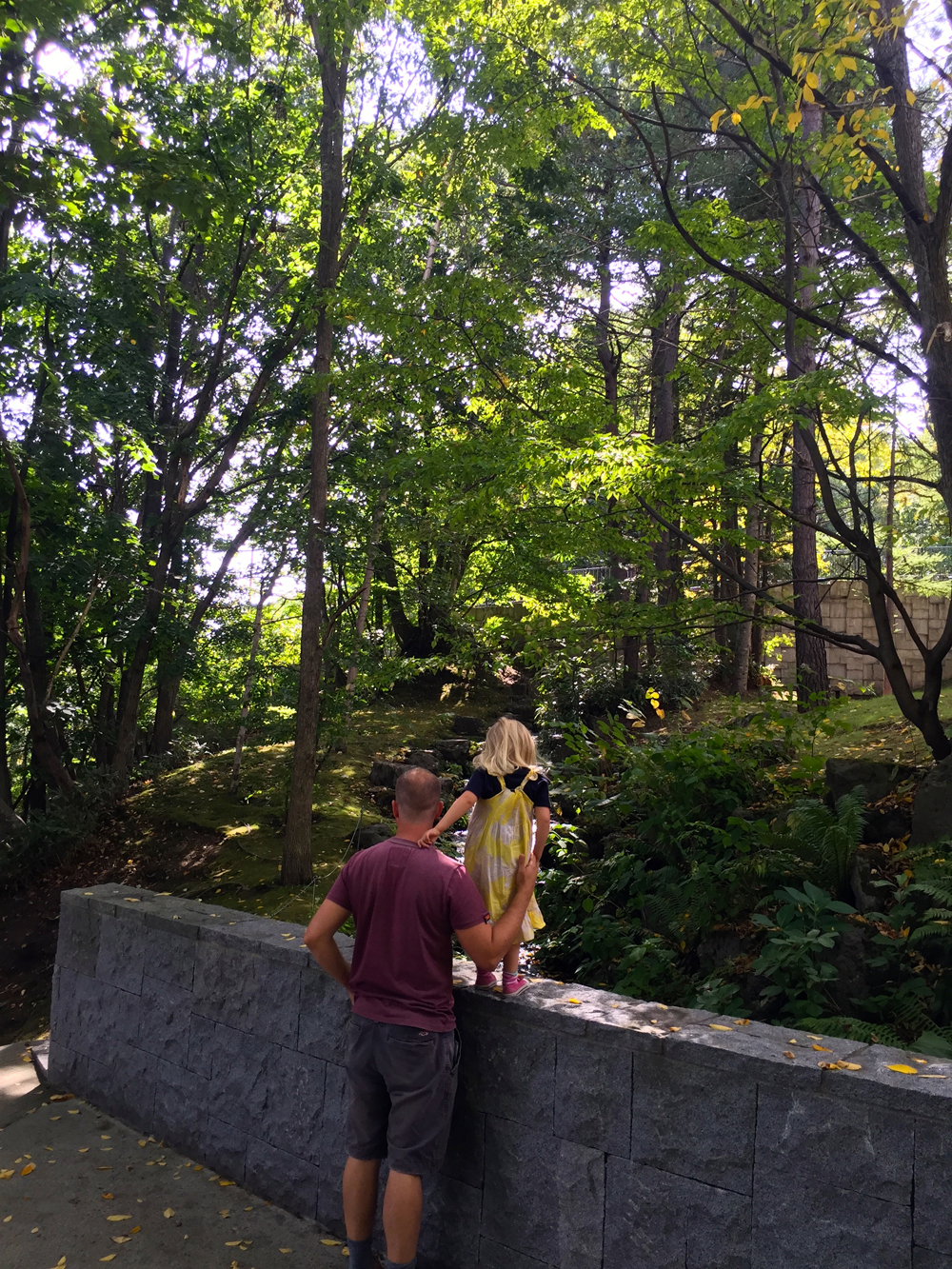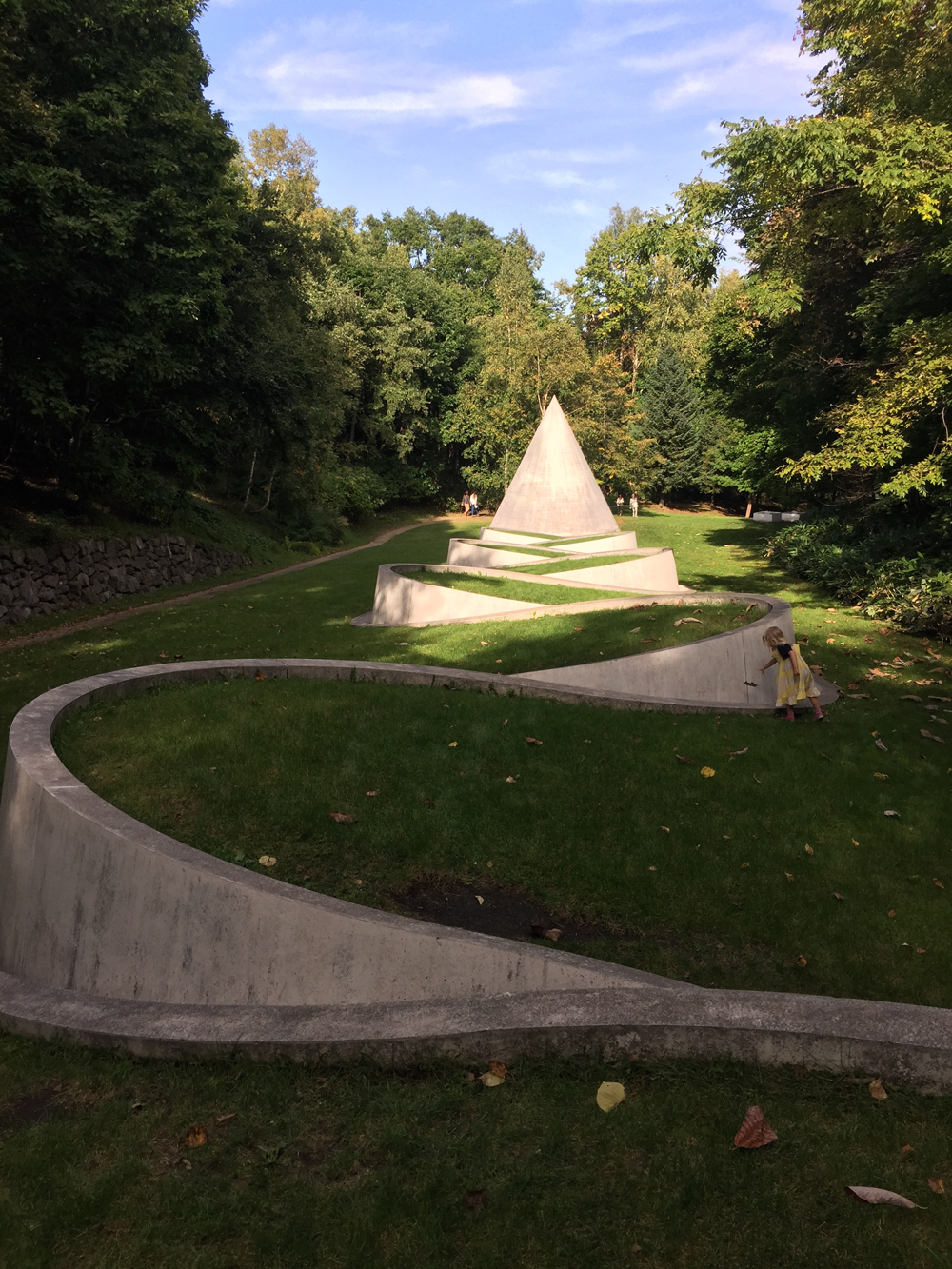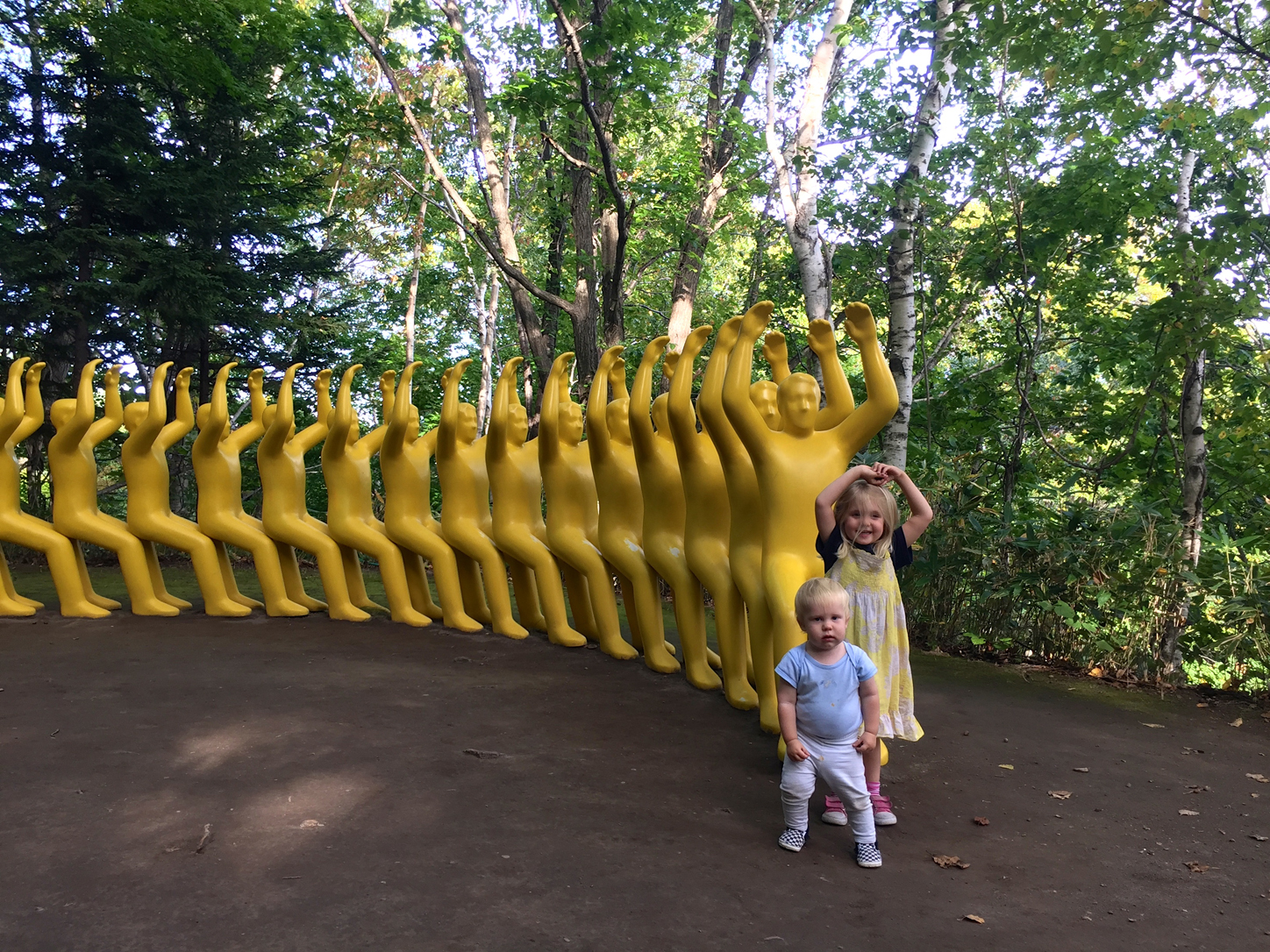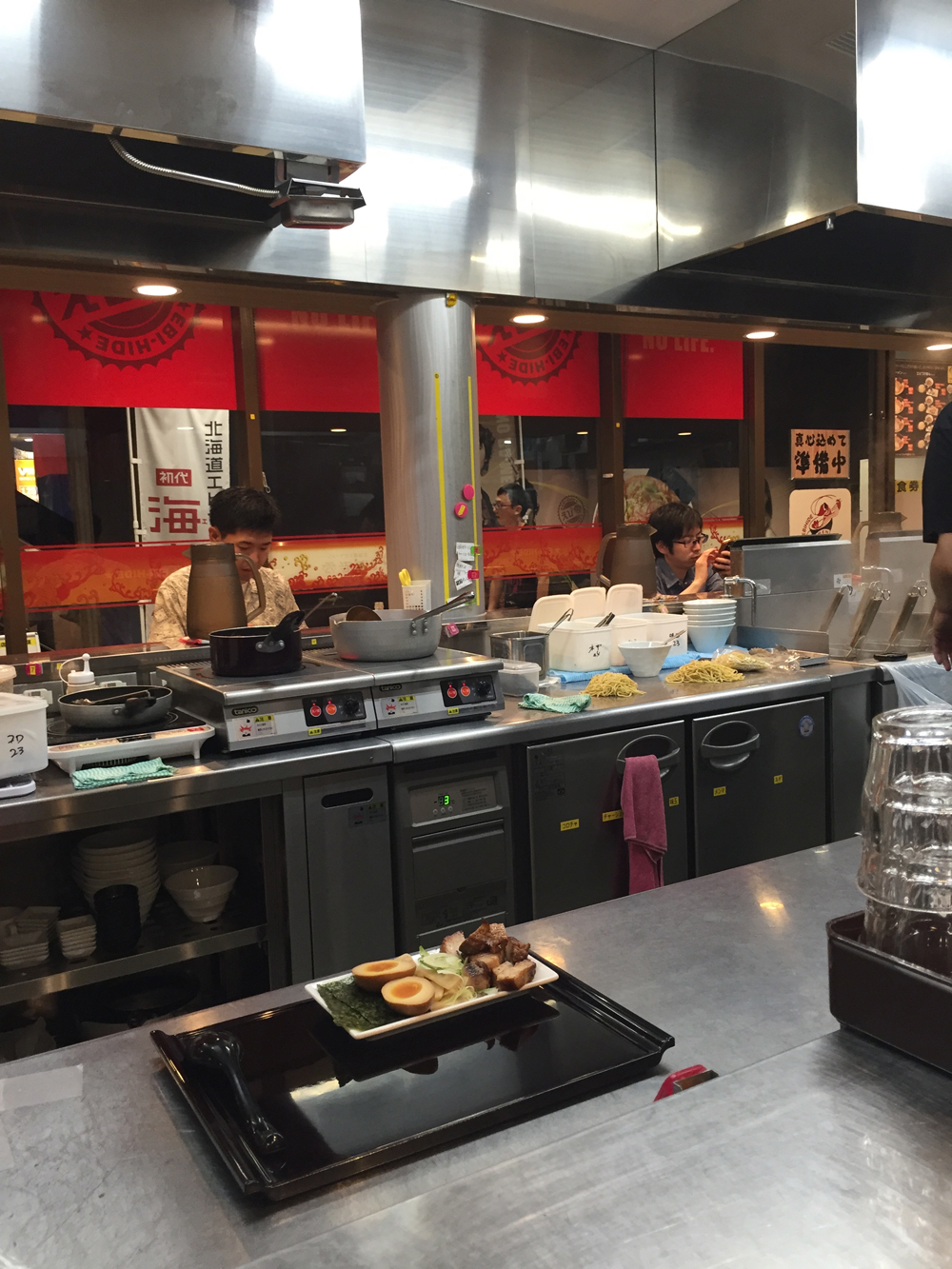 It was all about Onsens for the next few days but that'll have to wait for the next post. Now it's time for some 7-11 cookies (deliciously crisp yet moist – HOW DO THEY DO IT?!?!) before we hit the futons. We're staying in a great little place in Hakodate that has a tatami room with futons so we all sleep together in one big bundle. SmallPaw calls it our hamster nest and she's not far off really.