By chance we stumbled upon the Robin Hood film set in south west Wales. Needless to say it needed investigation. Nora's inner German was opposed as she thought we would be intruding on the film and would be turned away by armed police officers. What really happened is the police gave us directions to the main set and we were welcomed by the crew with open arms and shown a prime spot to catch the action from. We later had to be relocated to an even better vantage point as we were in the shot.
Movies being a visual medium I am going to do this story in pictures.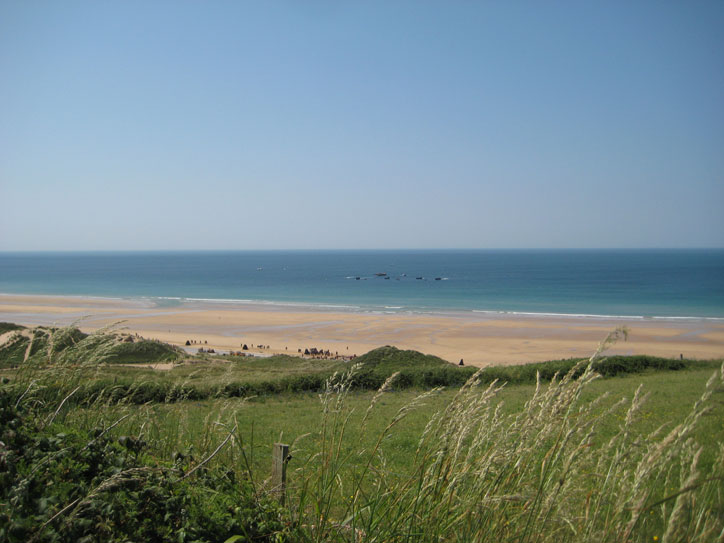 We sat on the dune on the left and then moved to the right edge. Although that area of the beach is empty in this shot it would soon fill up as Russell and the rest of the main cast arrived from filming down by the other side of the beach.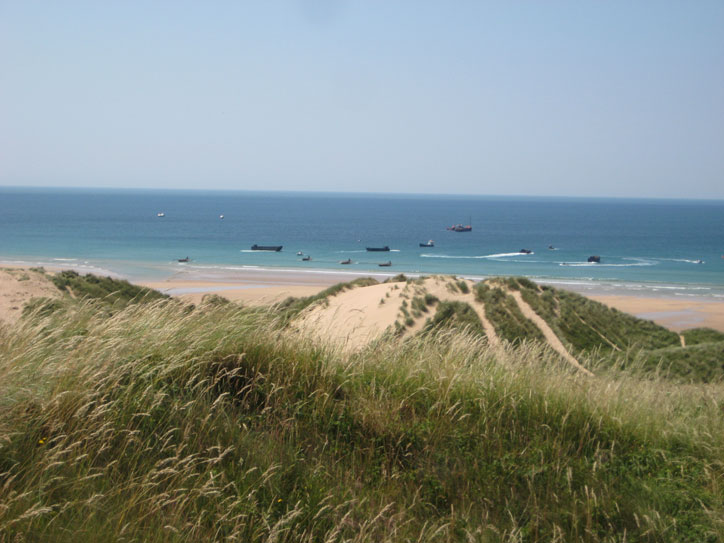 Boats filming the arrival of the French on the beach. Now keep in mind all this information has been gathered by using our cunning observation skills so it could all be wrong.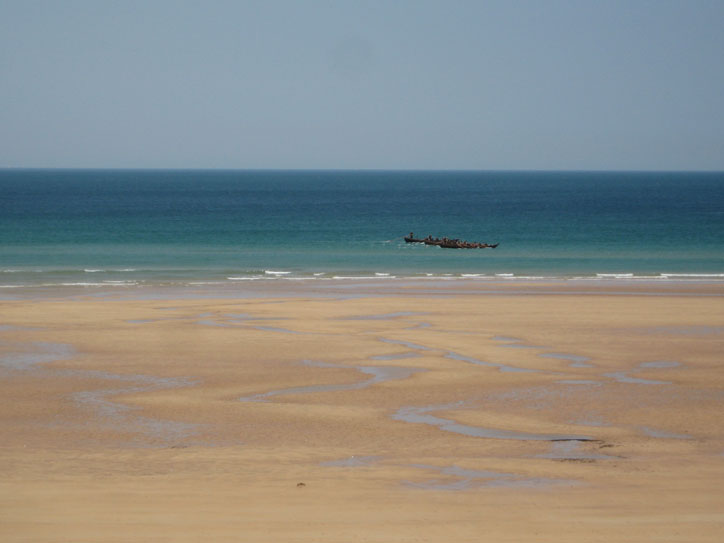 Row you bastards, we are being filmed.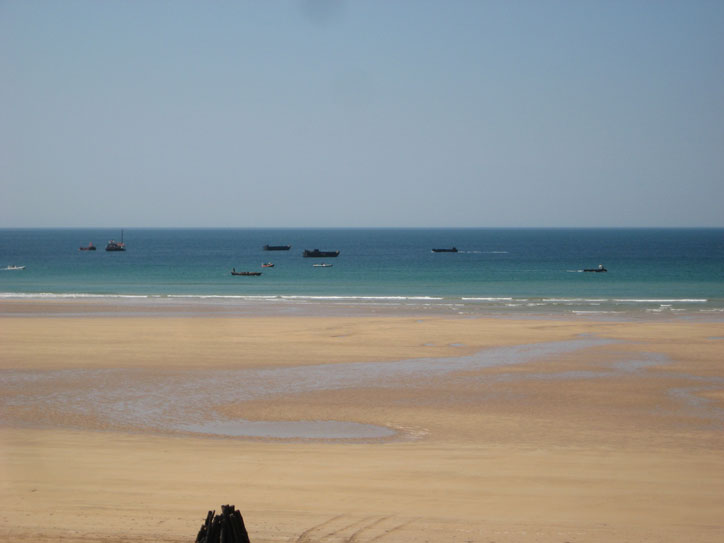 Those that look like Normandy landing boats are part of the film as well. I can only assume they are going to apply some CGI to make them look more 1300??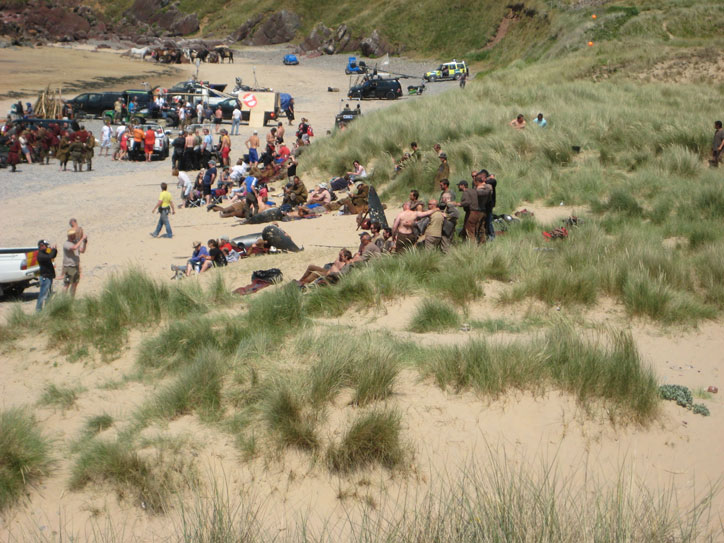 A before picture of pre chain mail in 25 degrees.
The arrival of the English archers.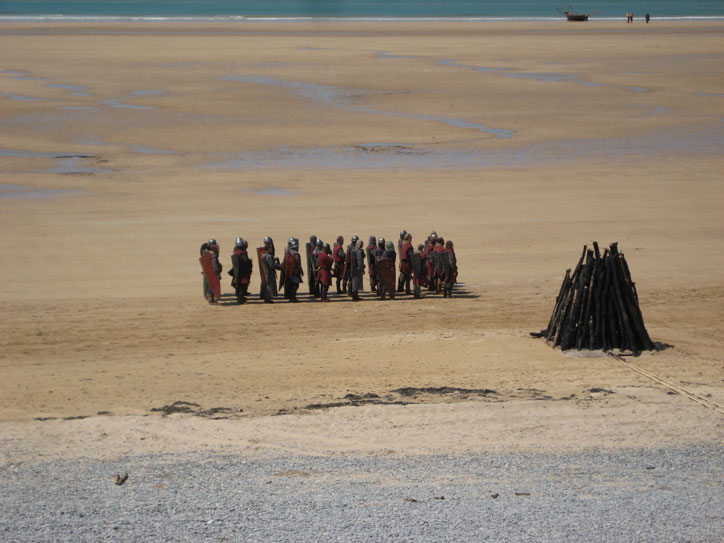 The French are being punished and must never break formation.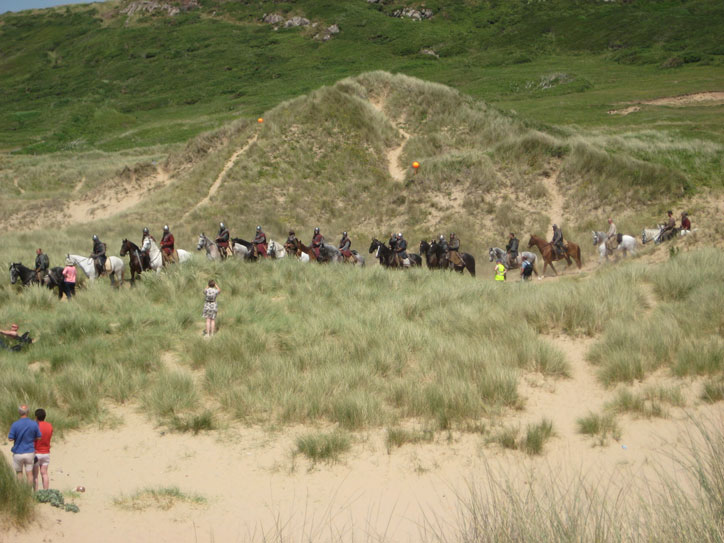 Bring in the calvary. Notice the orange markers on the dunes. Those will turn the dunes into the White Cliffs of Dover in post production.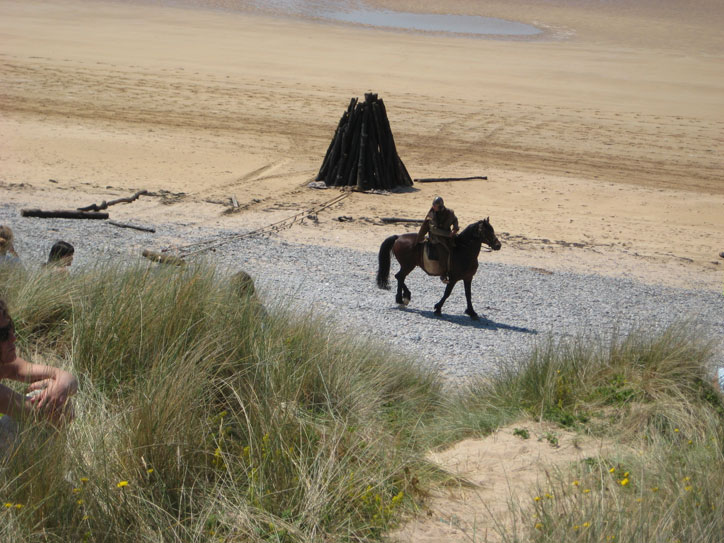 Hey are you guys coming or what?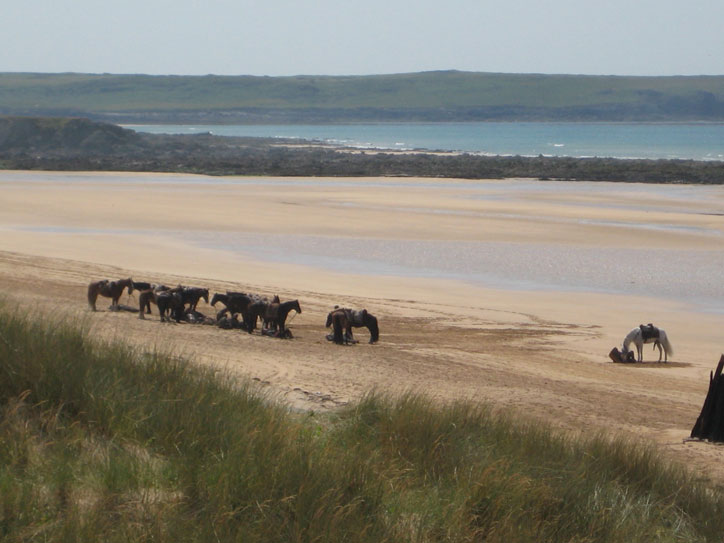 Hold your horses, Russell is still filming that other scene.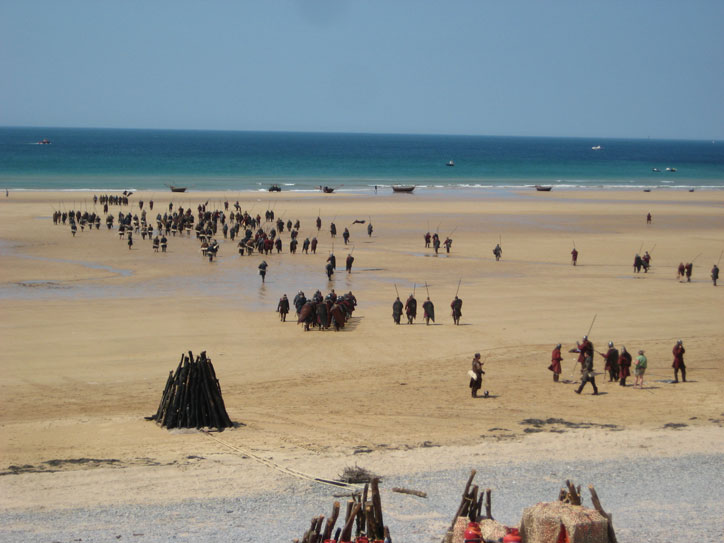 Time to take positions. Notice the French still punished and in formation.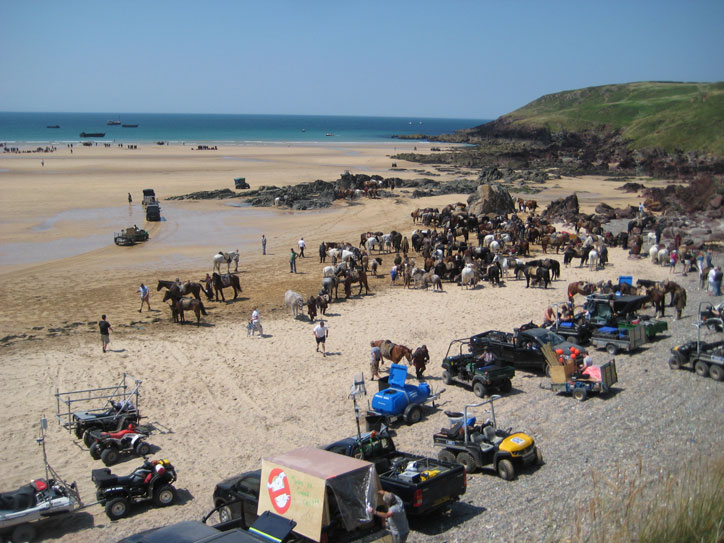 Prepping the horses, but also notice the few cars in the background, this was the vanguard of the main cast and crew.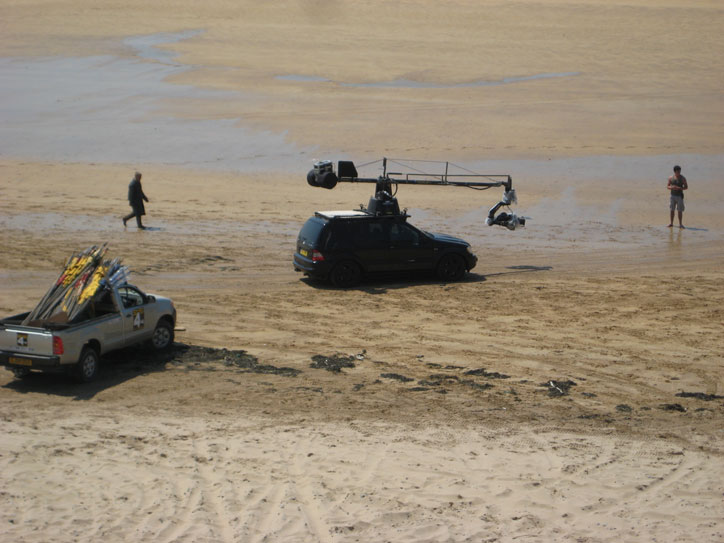 Main filming car.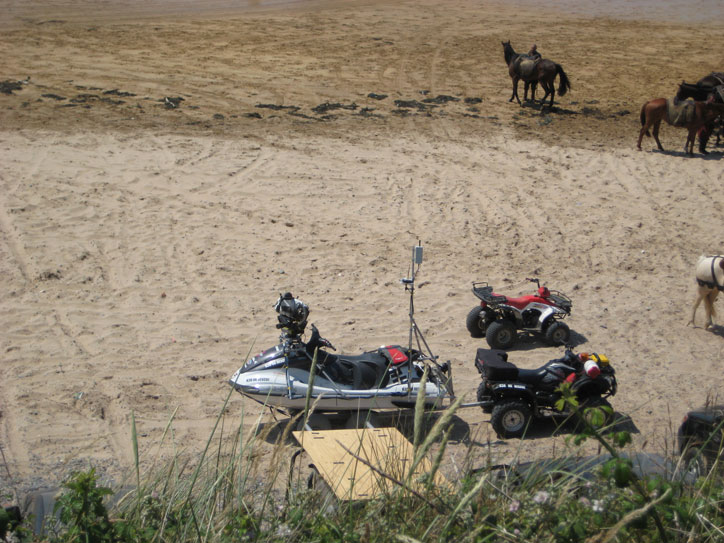 Main filming wave runner with camera.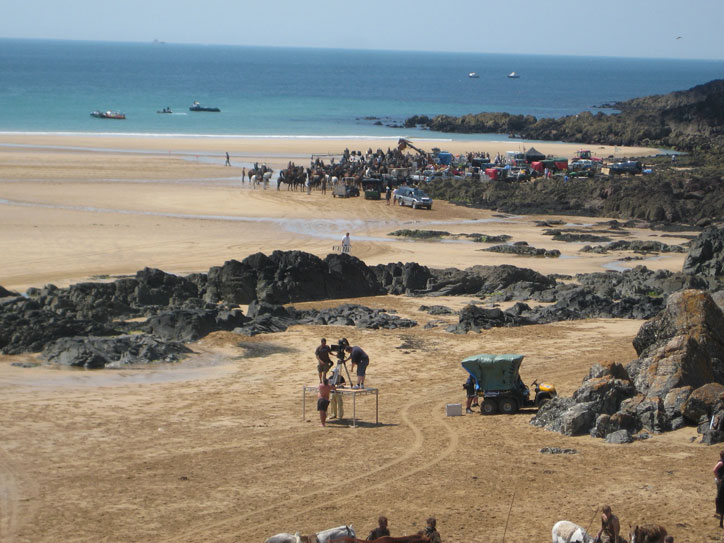 After 5 minutes the place had changed.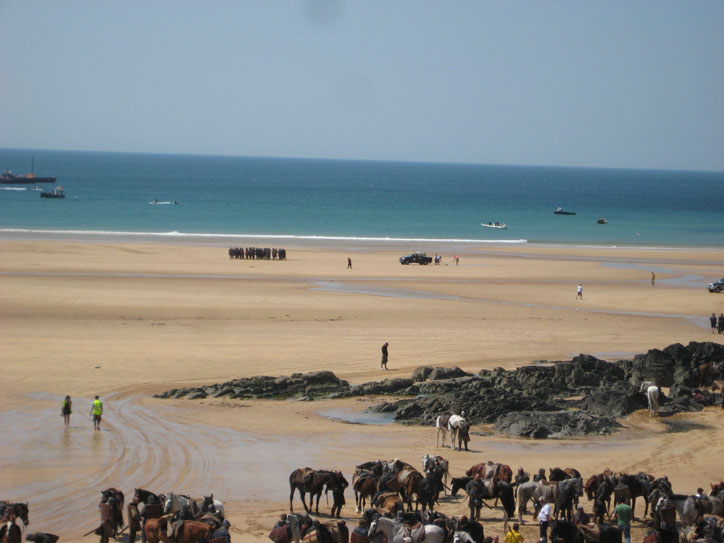 Removing the tracks with brooms and water. After careful consideration it could be preparing the track for the camera van to film on without creating dust.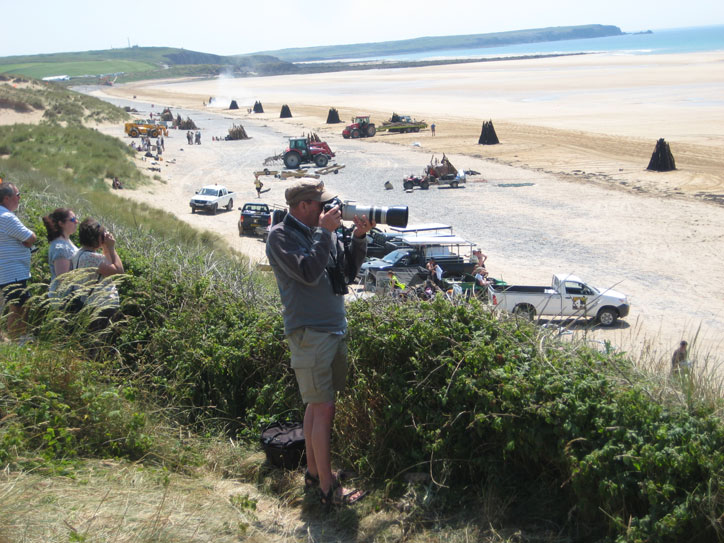 We might have had closer pictures if our lens had looked like this one.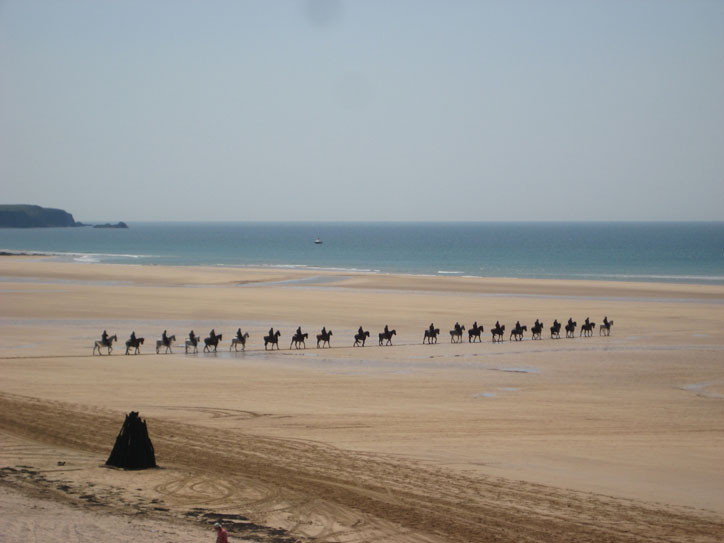 Single file as to not leave too many tracks or adding a touch of "Lawrence of Arabia".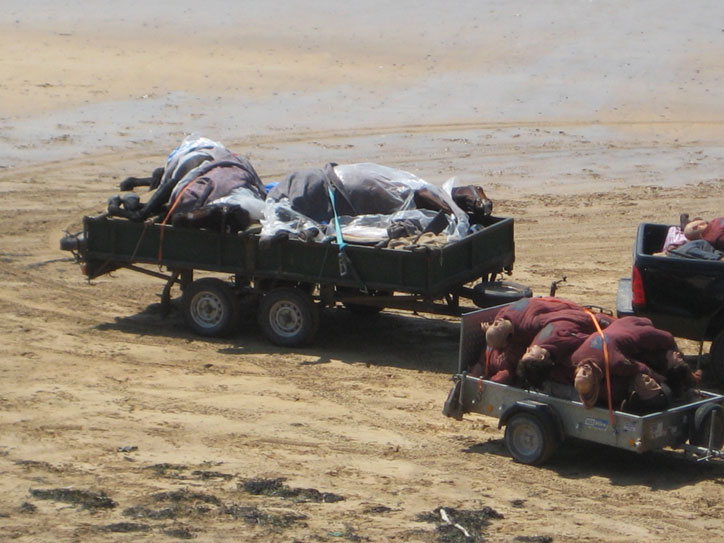 No humans or horses were hurt during this film.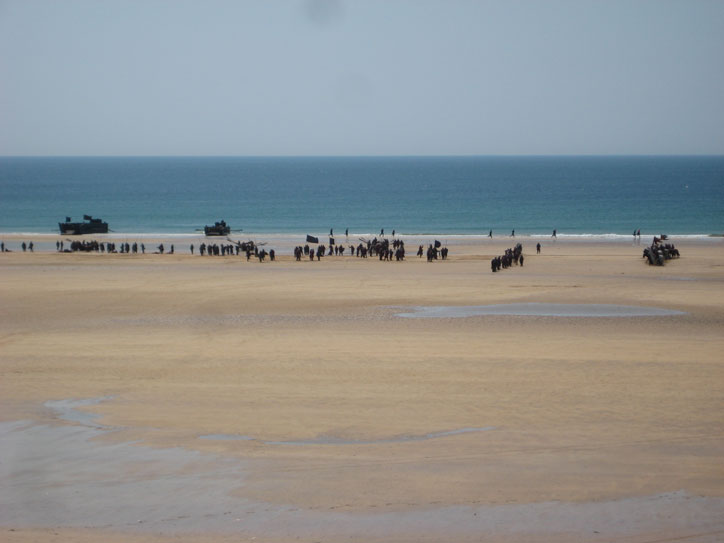 In position.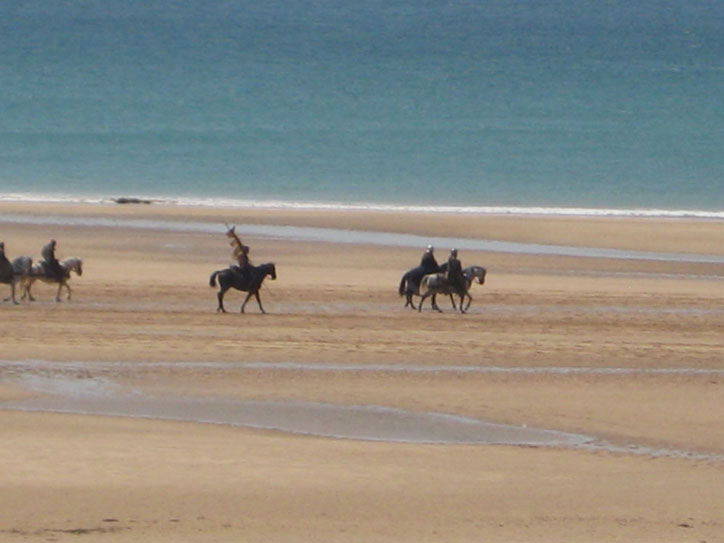 Close-up of what could be Russell Crowe, but most likely not as we all know Robin Hood is an archer.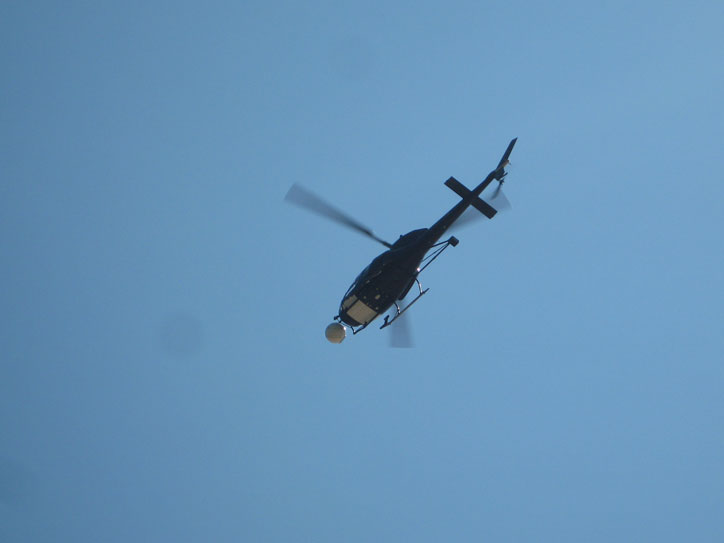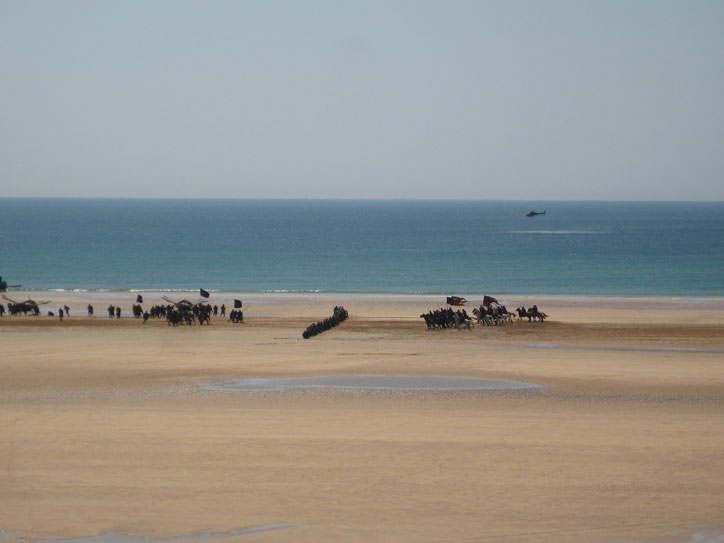 Bring in air support.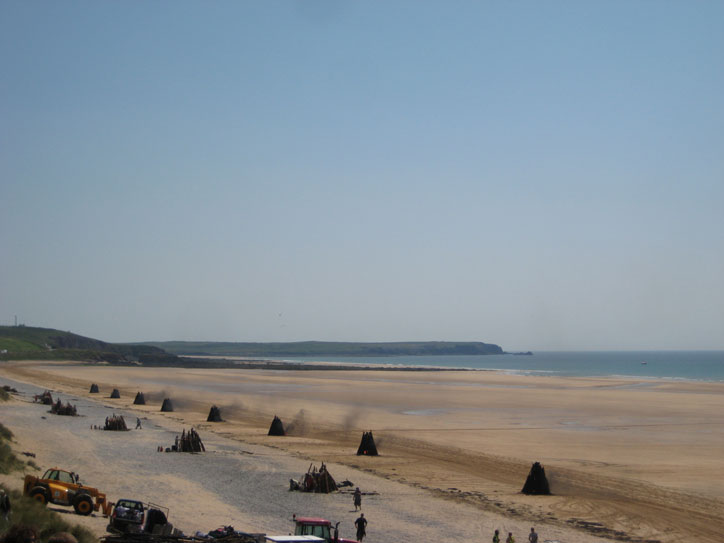 Baby light my fire.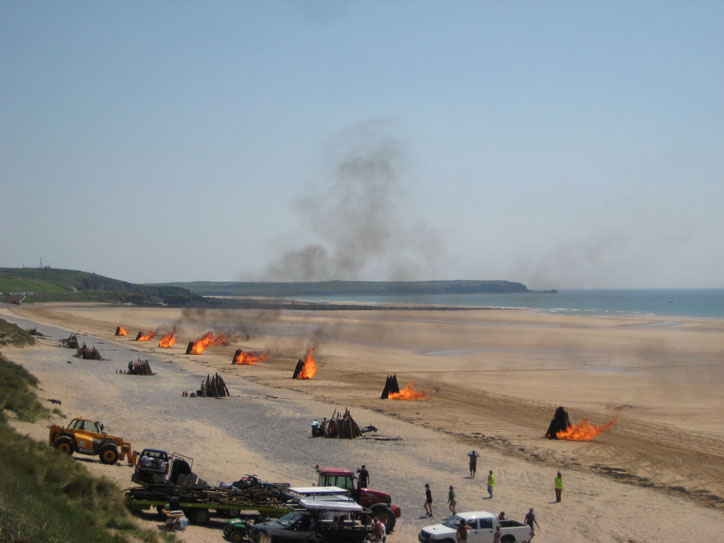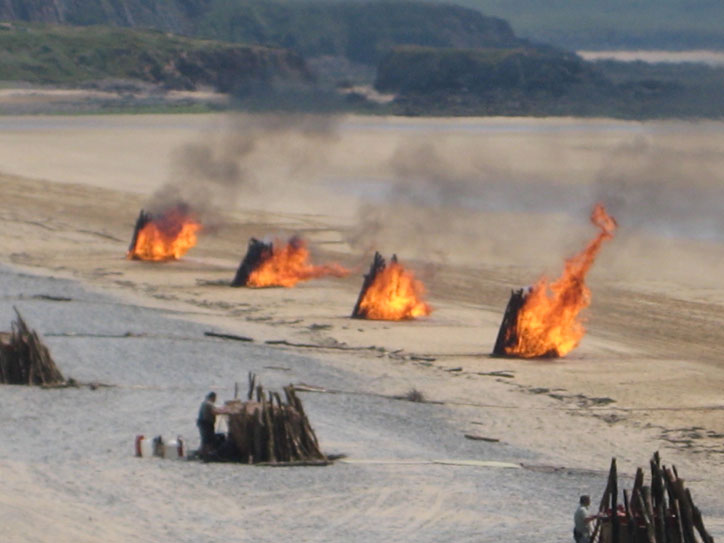 Break time for both machines and horses.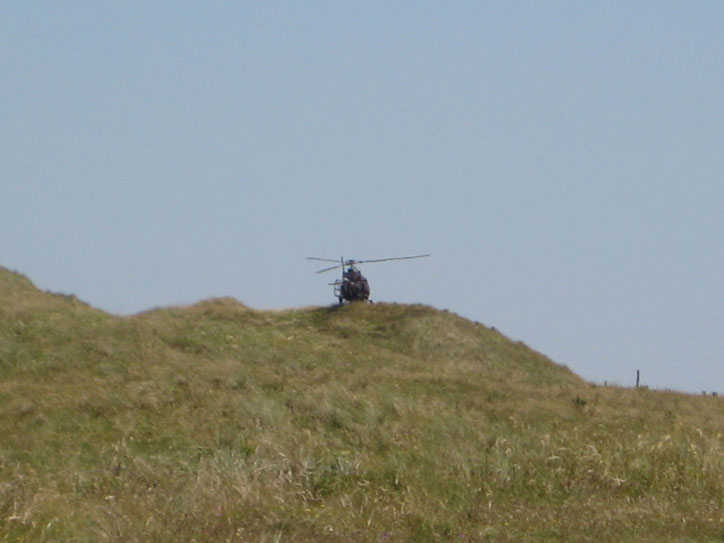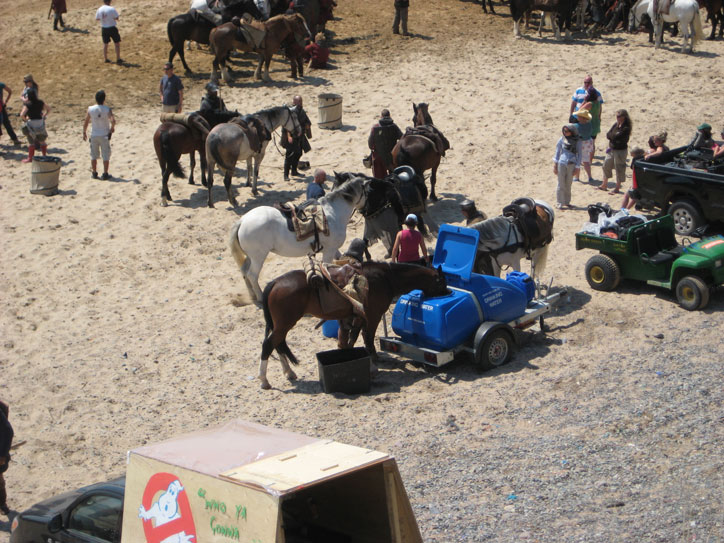 And to end with our own little film of a film being filmed. (Does this count as piracy?)
Ready, lights, camera, action:
One Response to "A Day at the Beach with Russell"