After we left England – what now seems like ages ago – we made a pitstop in Menèrbes at Sally's house before going on to Italy and the long-awaited change of clothes since we were still travelling with our winter clothes at this time.
Menèrbes is the arch-typical Provençal village, with tiny little shops, a handful of delicious restaurants and views to die for. Just the place to relax after a long, long drive (London – Menèrbes: 14 hours).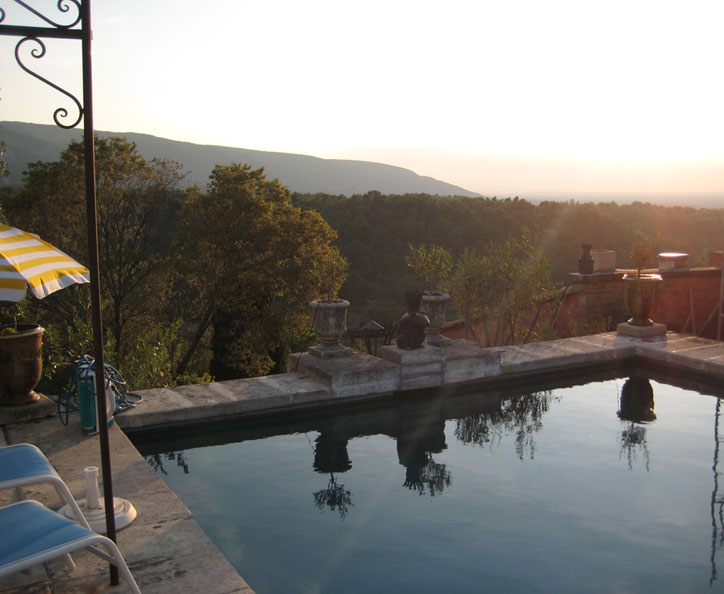 With our bellies full of camembert and champagne, we drove to Italy and got our SUMMER CLOTHES! Yes, it was such a glorious moment to get our shorts and sandals that it warrants all caps.
For the rest of the summer we moved between Mallorca, Barcelona, France and Italy. In Mallorca we watched waterskiers take it to the next level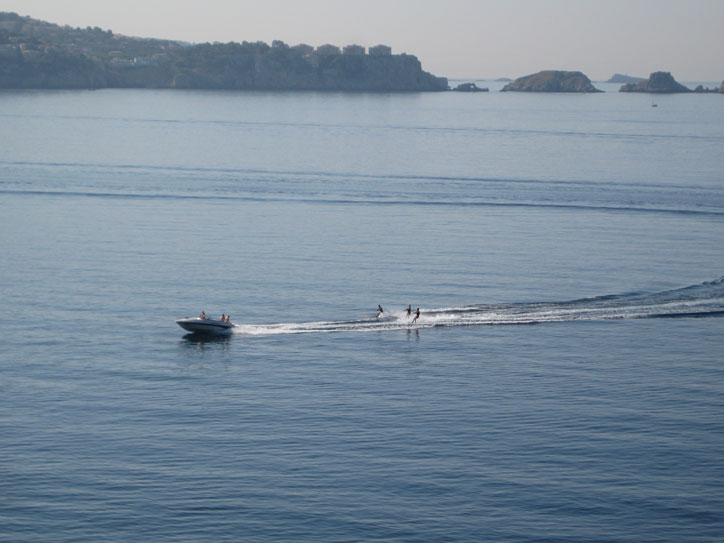 and some beautiful moon rises.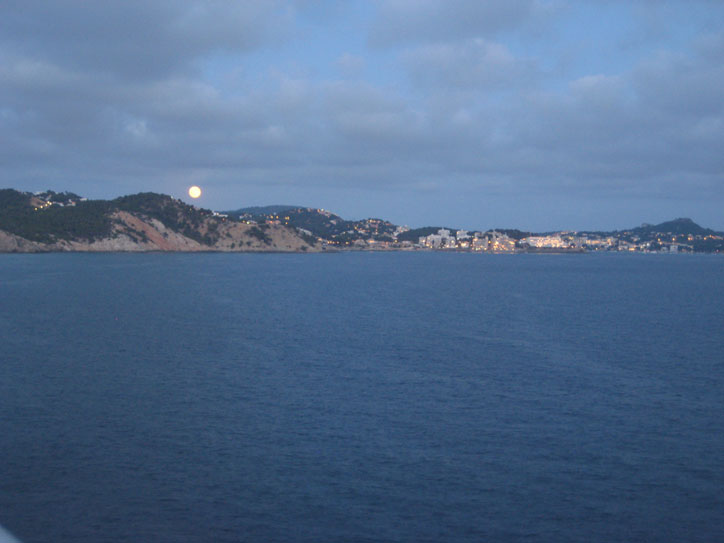 In Barcelona we heard, and sang, some Karaoke (note Alfred's expert mic handling)
and wore as little clothes as possible in the heat.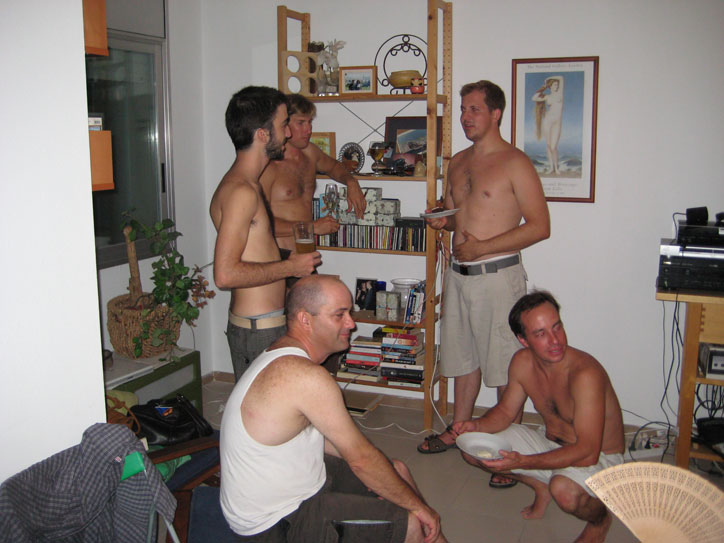 We went to Bordeaux to see our friends Henri and Martha get married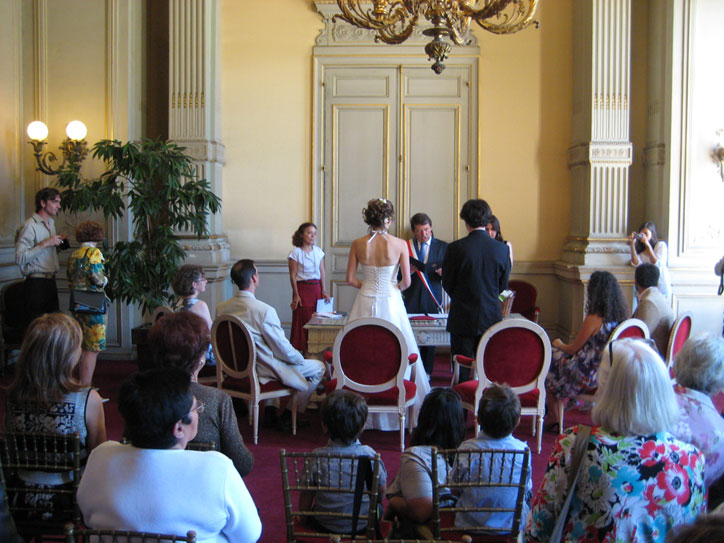 and stayed to admire the street performers and cadillacs, in Cadillac, naturally.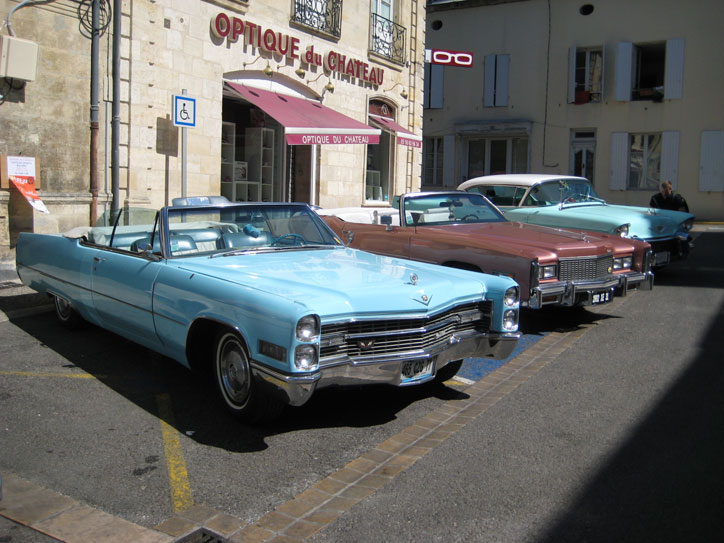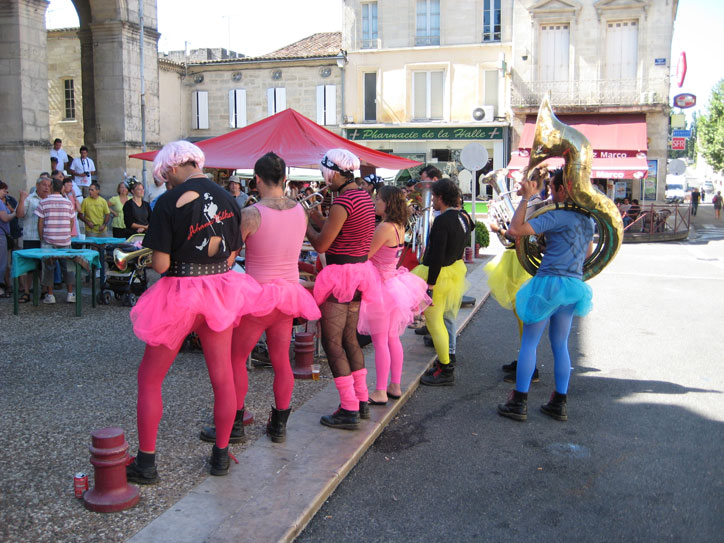 Now we're house-sitting for Conor's godfather in Italy and even though the dogs, Red and Green, and the cat, Cat, are less than thrilled that their masters have gone on holiday for a weekend and left them here with two complete strangers, we're enjoying our last few days in Europe. Where are you off to next, you ask? We'll tell you all about it in the next post.