It was 42 degrees Celsius yesterday here in McLaren Vale. You'd really think we could come up with something cooler to do in that weather but no, we went flying. In an open top plane. A biplane to be exact, built in 1992 but after exact plans from 1932.
We had this warped idea that maybe flying would mean cool, fresh wind whipping through our hair. Instead we got even higher temperatures because a) the engine is rather close by and b) there's not much wiggle room in the tiny little front seat. But it was crazy amazing nevertheless.
Our pilot, Martyn, took us for a smooth spin around the coast and threw in an almost-loop as well (I almost lost my lunch there). "Nose down to gather speed, then nose straight up and turn on the left wing. Then I want to hear some 'Yeehaah! from you.'"
For a mere $500,000 you can get one of those babies for yourself. It does take 6 months to build but you get to choose the color. Is that a great deal or what?! These Waco planes are built with engines from the Jacobs brothers, affectionately known as "Shakey Jakes". The name is rather apt.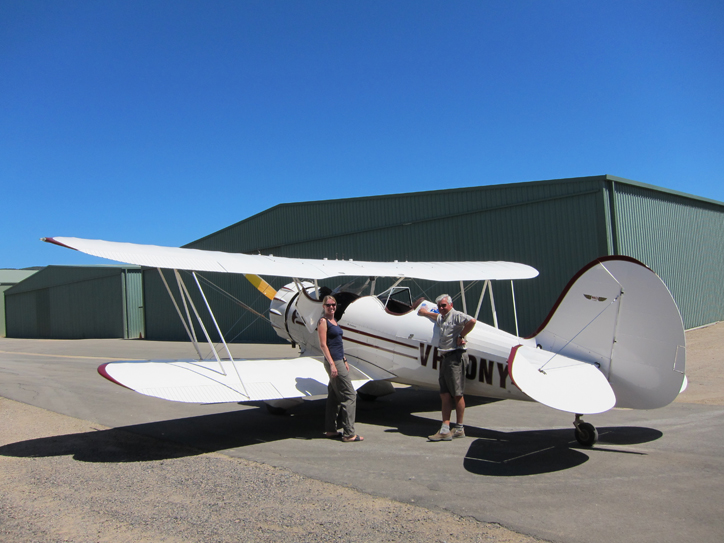 They also have a Tiger Moth that you can fly in but only one passenger at a time, so it's not as much fun.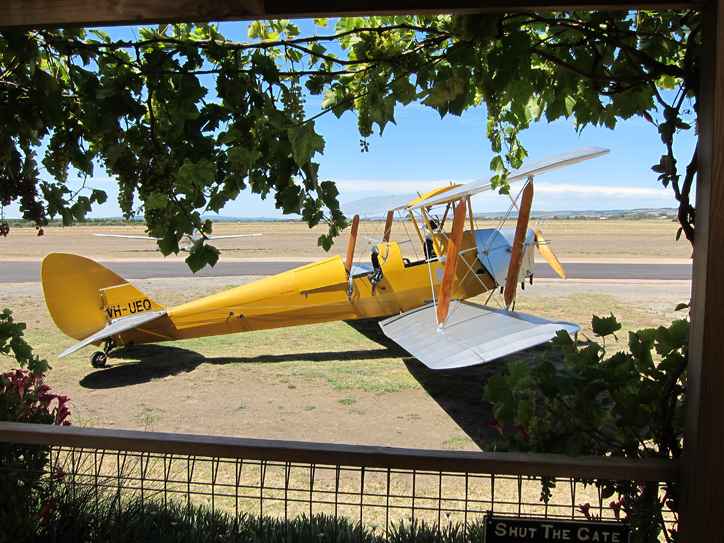 One Response to "Come Fly With Me"