The Catalans have a peculiar relationship with fireworks. They absolutely adore them but on the one night when the whole world erupts in fireworks and merriment – December 31 – the reign of Cataluña is eerily quiet and dark. To make up for that omission the Catalans burn enormous amounts of firework for the rest of the year, with the biggest display happening during Sant Joan, the night of June 23, when everyone goes to the beach for picnics, watches fireworks and, until a few years ago, built bonfires to jump through for good luck.
For the rest of the year, fireworks are added to whatever festivity happens to be at hand and the most incredible of these are the correfocs, literally "fire-runs". Traditionally they happen around the Festa de la Mercè in September but in the district of Gràcia they seem to happen every other weekend. And sometimes on a Friday, just because.
We happened to be in Gràcia for an illustration exhibition last Friday (if you live in Barcelona, it's up until the 28th of April and has some wonderful work by Alba Marina Rivera who illustrated "El contador de cuentos"). When we stepped out of the town hall, we were greeted by a castell being built: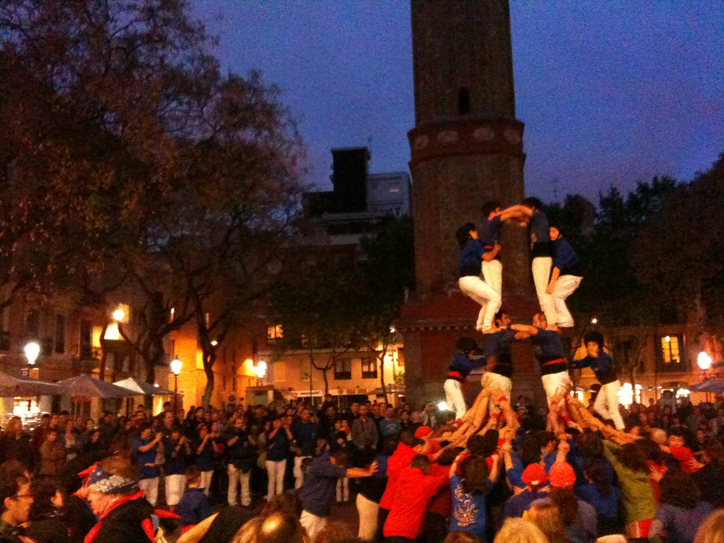 Which ended in a slightly wobbly "Torre de Quatre" which means it was a tower of two people per level, four levels high. (Ahem, at least that's what I learned from Wikipedia…) Unfortunately the quality of the images isn't very good because I only had my phone with me but as the saying goes "the best camera is the one that's with you".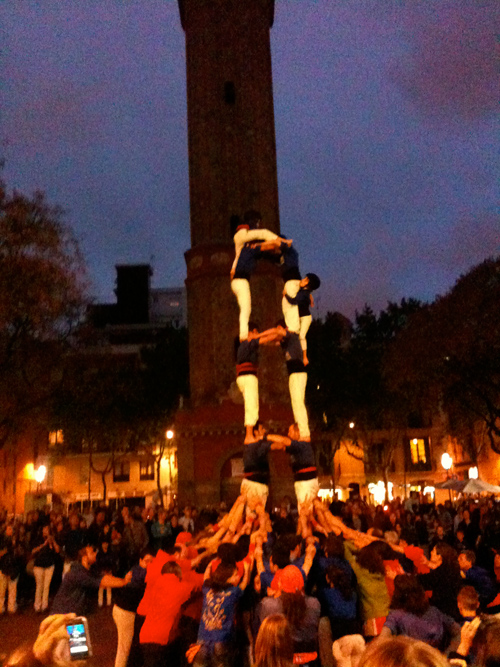 The little kid on top is supposed to raise a hand to 'complete' the tower before crawling down again on the other side but this one was a bit too scared and wobbly so she just crawled over to the other side and slid down. I don't blame her…
After the castell had disassembled and everyone returned to the ground safely, the drummers of the first 'devil group' started up, whipping their devil dancers into shape:
My favourite part though were these two street sweepers who kept darting into the plaza to clean between the groups. Reminded me of "Asterix in Switzerland" with the Swiss servants constantly cleaning everything during the cheese-fondue orgy, much to the consternation of the Romans. I only have a tiny video of them and it's bad quality on top of it but it'll give you an idea…

After each group has performed, they do a little tour of the surrounding streets with their drums and the fireworks. Since Gràcia is a very old neighbourhood, the streets are narrow and short. Perfect place for firecrackers, loud music and hundreds of unsuspecting tourists!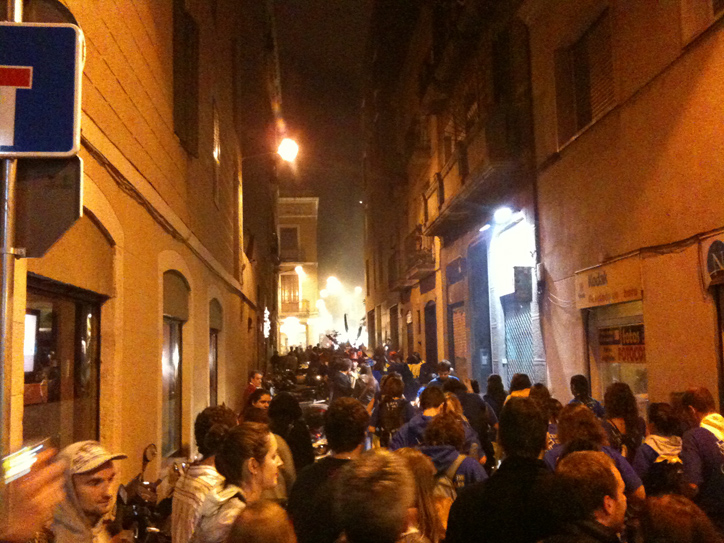 One of the devil groups had, along with some bitchin' costumes, its own dragon. An homage to the Drac at the Parc Güell: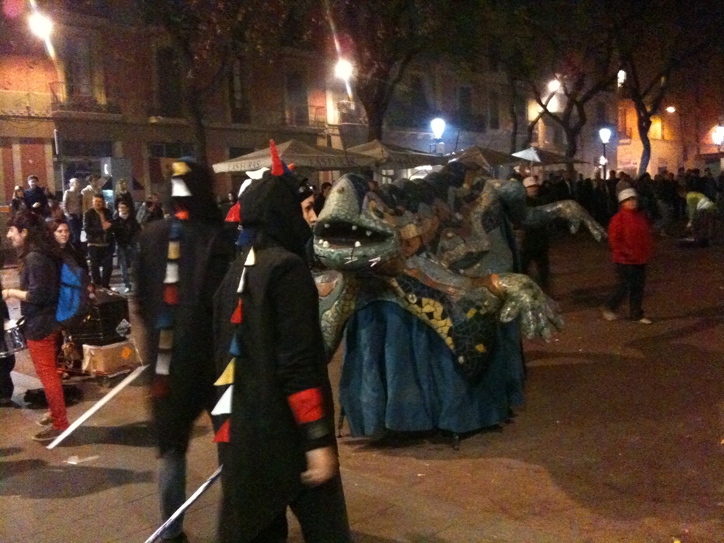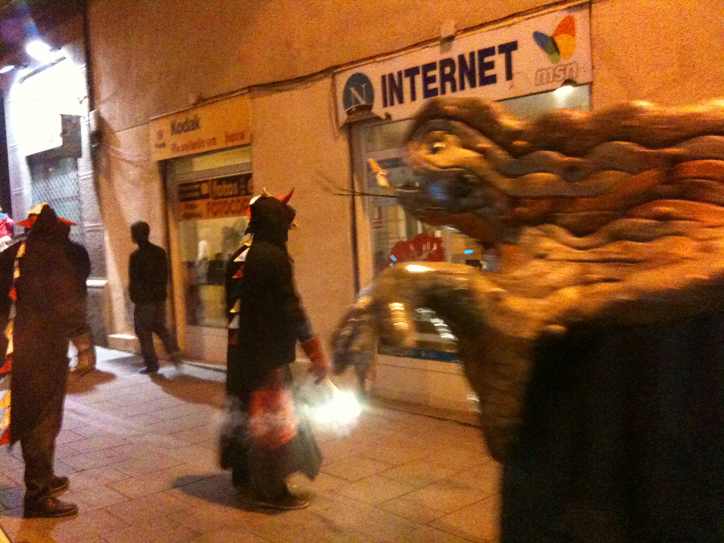 2 Responses to "Tradicions Catalanes"