You're still here? How lovely to see you. Thanks for not abandoning us yet even after this rather long dry spell here on Paws on the Road. But it's a new year and new posts are just waiting to be put up so let's do this!
New Year's was a grand party with Elvis, Satan's dog and Molly the jolly panda bear all in attendance.
The rest of our time here in Italy has been taken up by work and the occasional slack lining session with our nieces and nephew.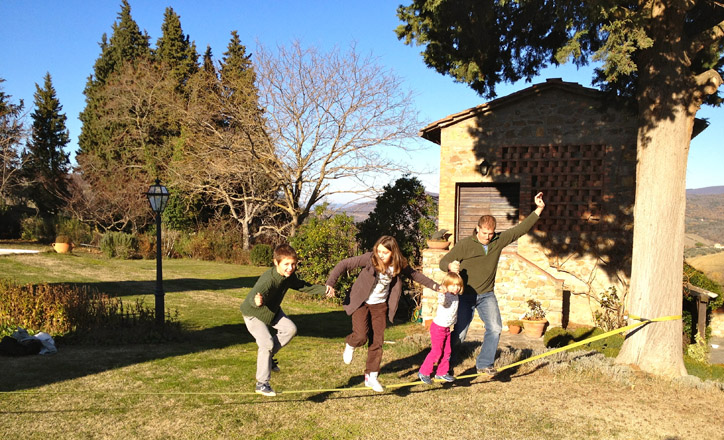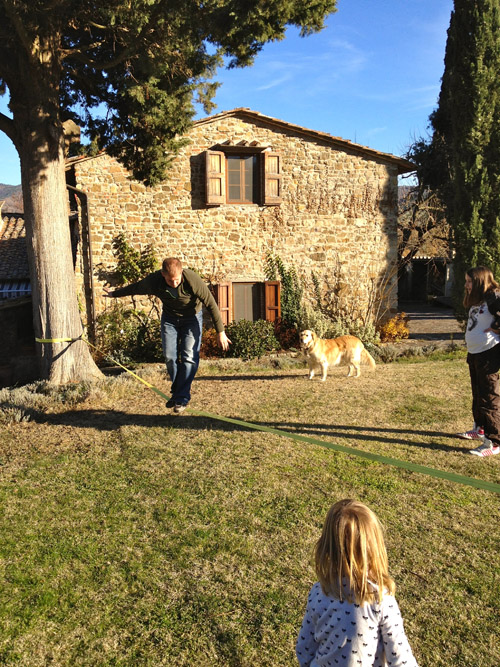 We hope 2012 found you all happy and healthy and that you'll continue to follow our little adventures on the road. So far it looks like our travels will be less far-flung this year but you never know what might come up. And just because we'll stay closer to home doesn't mean it won't be exciting! First stop: Switzerland, where we'll try to find out how exactly DO they get those holes into the cheese?!