This weekend we headed over to Schloss Charlottenburg, the summer residence of various emperors and kings when those were still de rigeur here in good old Germany. The castle took quite a hit during the second world war but it's been meticulously rebuilt over the decades and looks very close to what it would have been like all those hundreds of years ago. The furniture, paintings and whatever else wasn't bolted down had been moved to a secure place before the war so those are mostly originals. (We didn't buy a photo permit for the palace but Google has a pretty good collection.)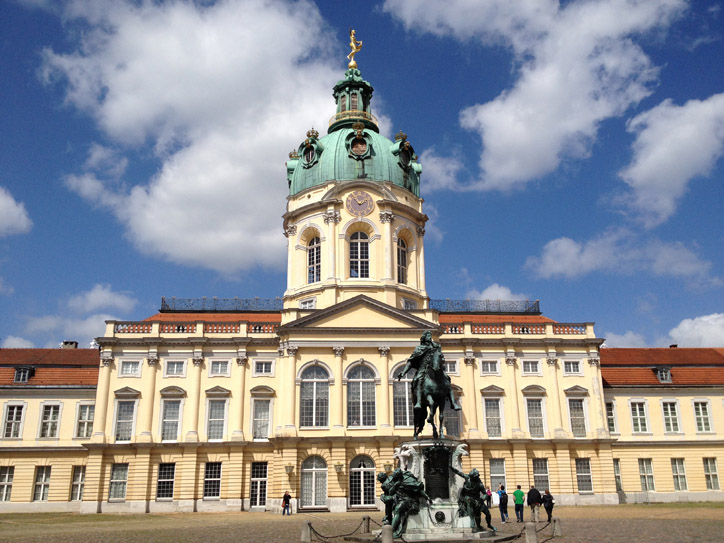 In the backyard (i.e. a giant park originally landscaped as a French baroque garden but over the years turned into an English garden meaning more trees, less geometry) there are several smaller structures such as the Bellevue, a little teahouse in which a family of six could comfortable live nowadays and the mausoleum where Queen Louise, her husband King William, Empress Augusta and her husband emperor William I. are interred. The sculptures placed on their graves are incredibly detailed and beautifully done: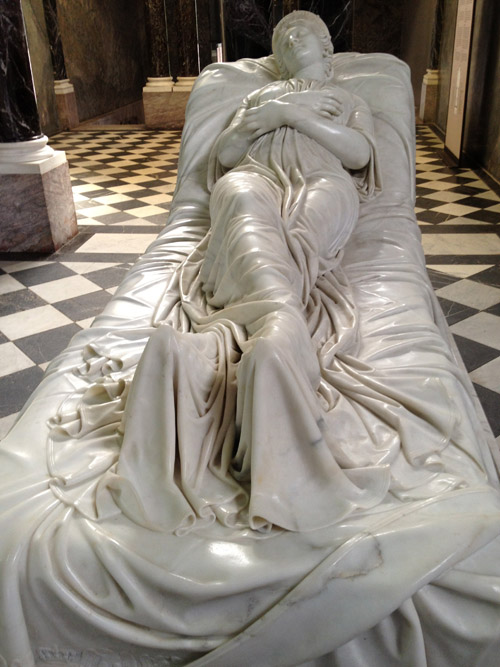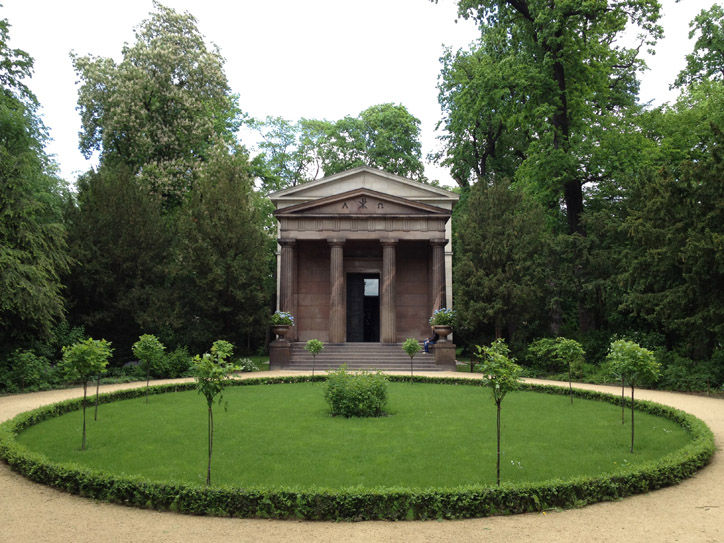 While we were there a group of actors or possibly just friends out for a fun afternoon came in as well, all dressed in period clothes from around 1860.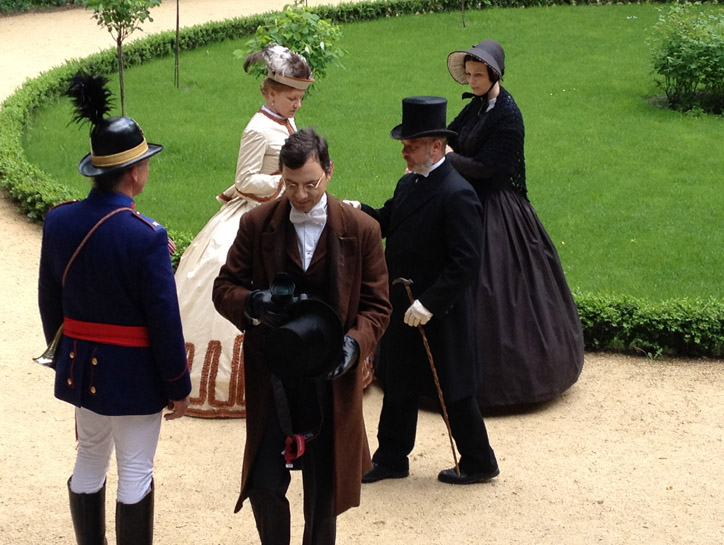 Yesterday after brunch we wandered a bit through our neighbourhood and came across an art installation from the Occupy movement Berlin (remember New York City?) that's somehow linked with the 7th Biennale currently going on here in the city. We couldn't quite figure out how the two were related but it was an interesting space in any case.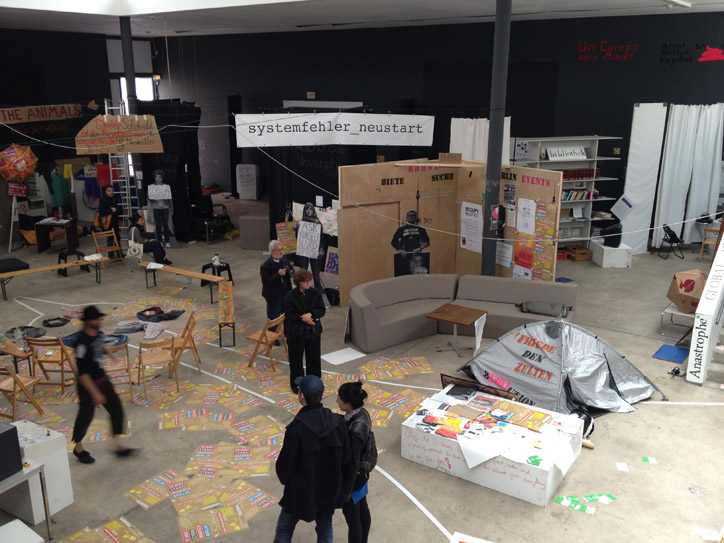 ]