It started raining early this morning, nothing special about that. Only it didn't stop and kept getting stronger and stronger. Until our courtyard looked like this.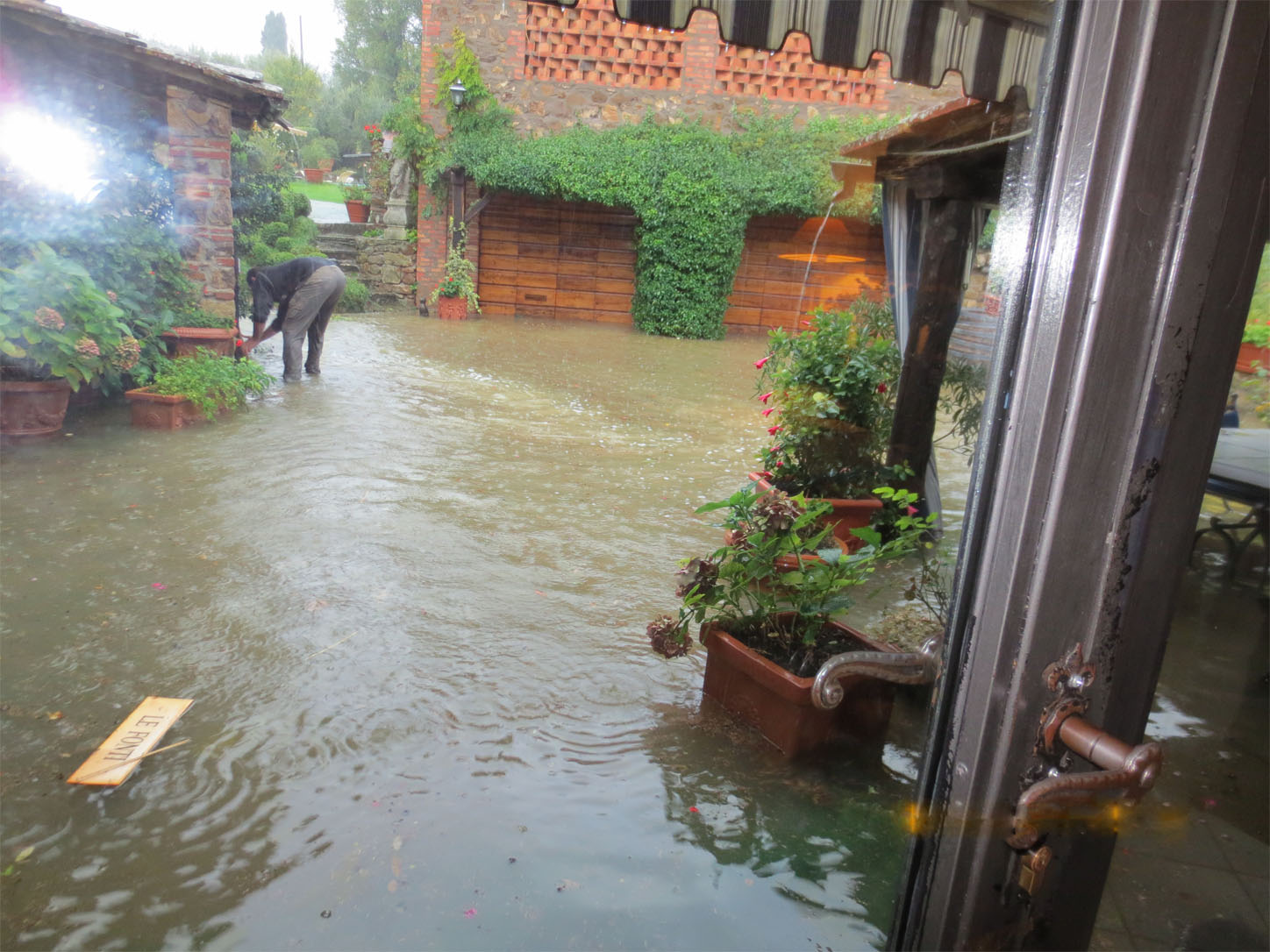 Thank god Fa, Dani and Carlos had recent training with hoses and pumps after cleaning Andrew's pond.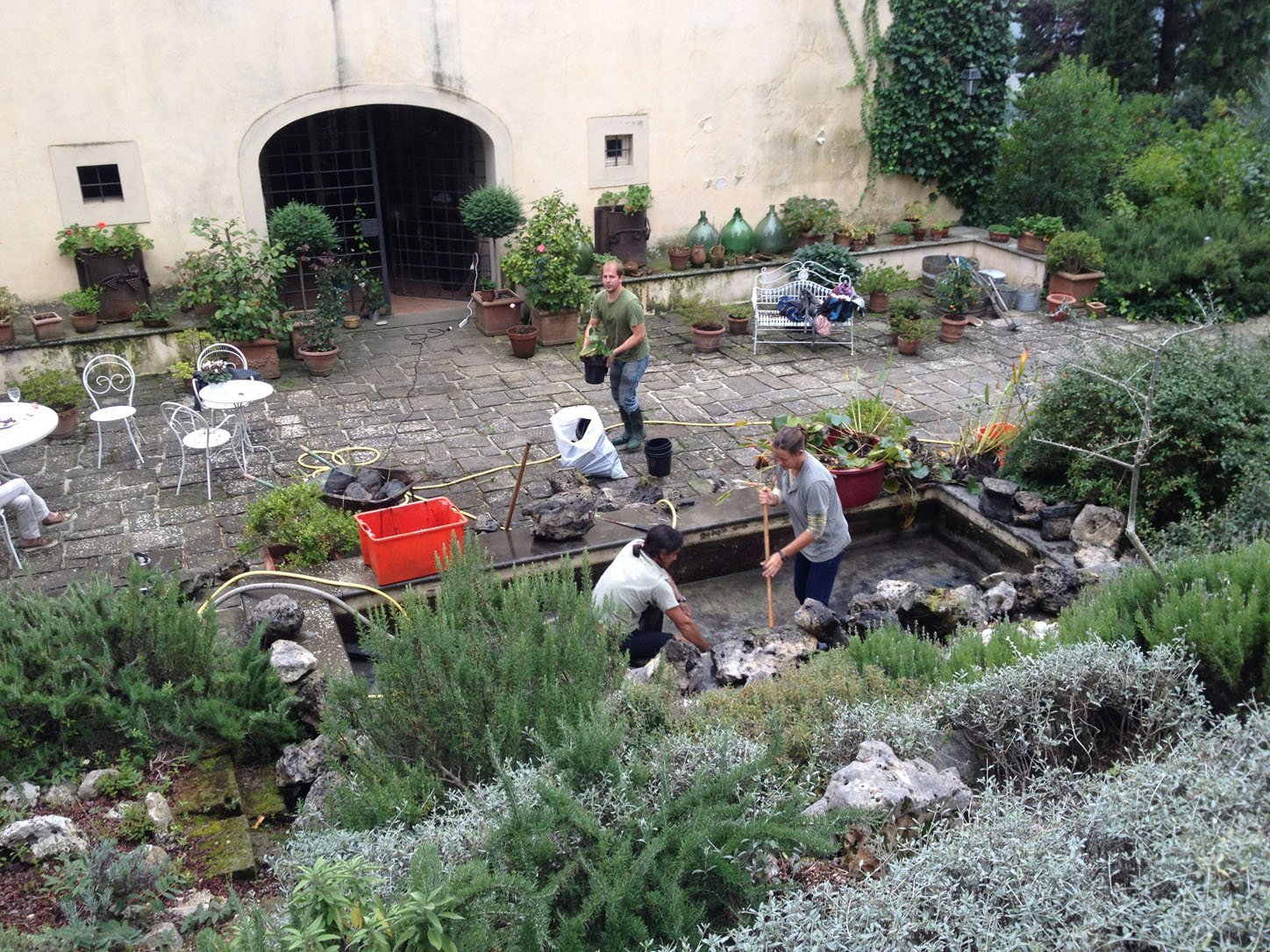 Because we needed all the help we could get. If you know the house, water came into the entrance past the writing desk. Oh fun!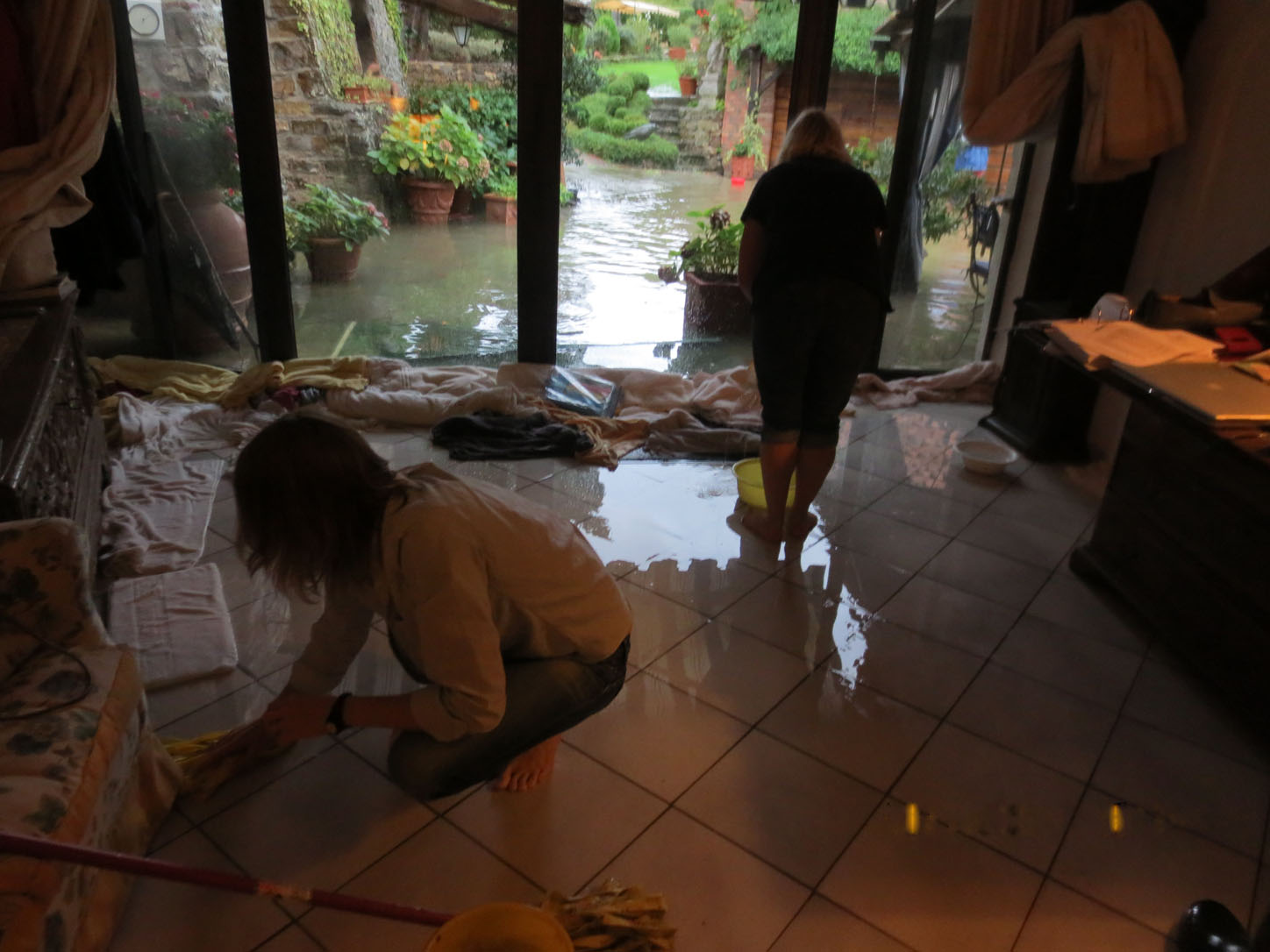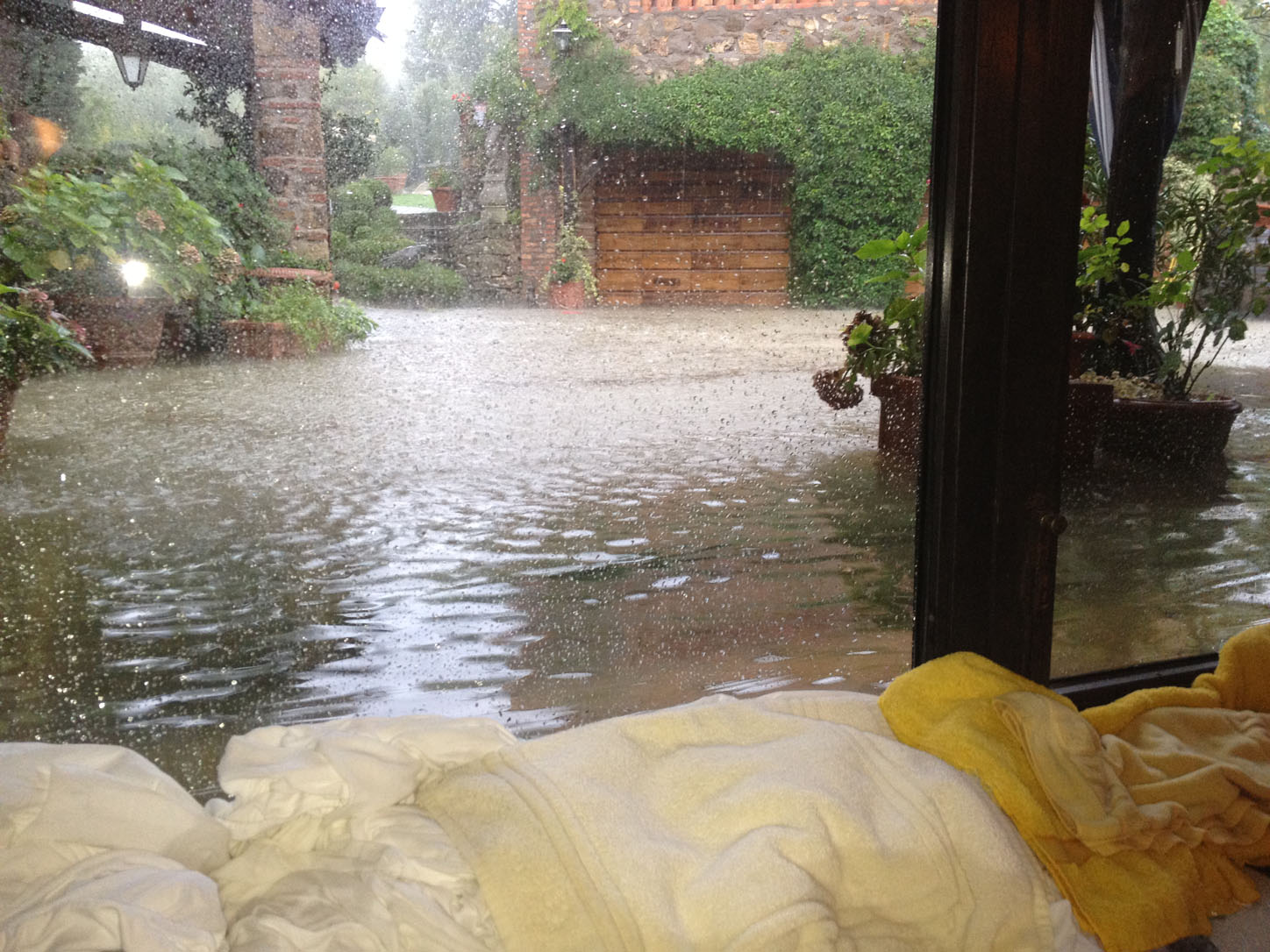 In fact, just to be on the safe side we put Small Paw into a makeshift boat (aka a laundry basket) so she could ride out the waves there.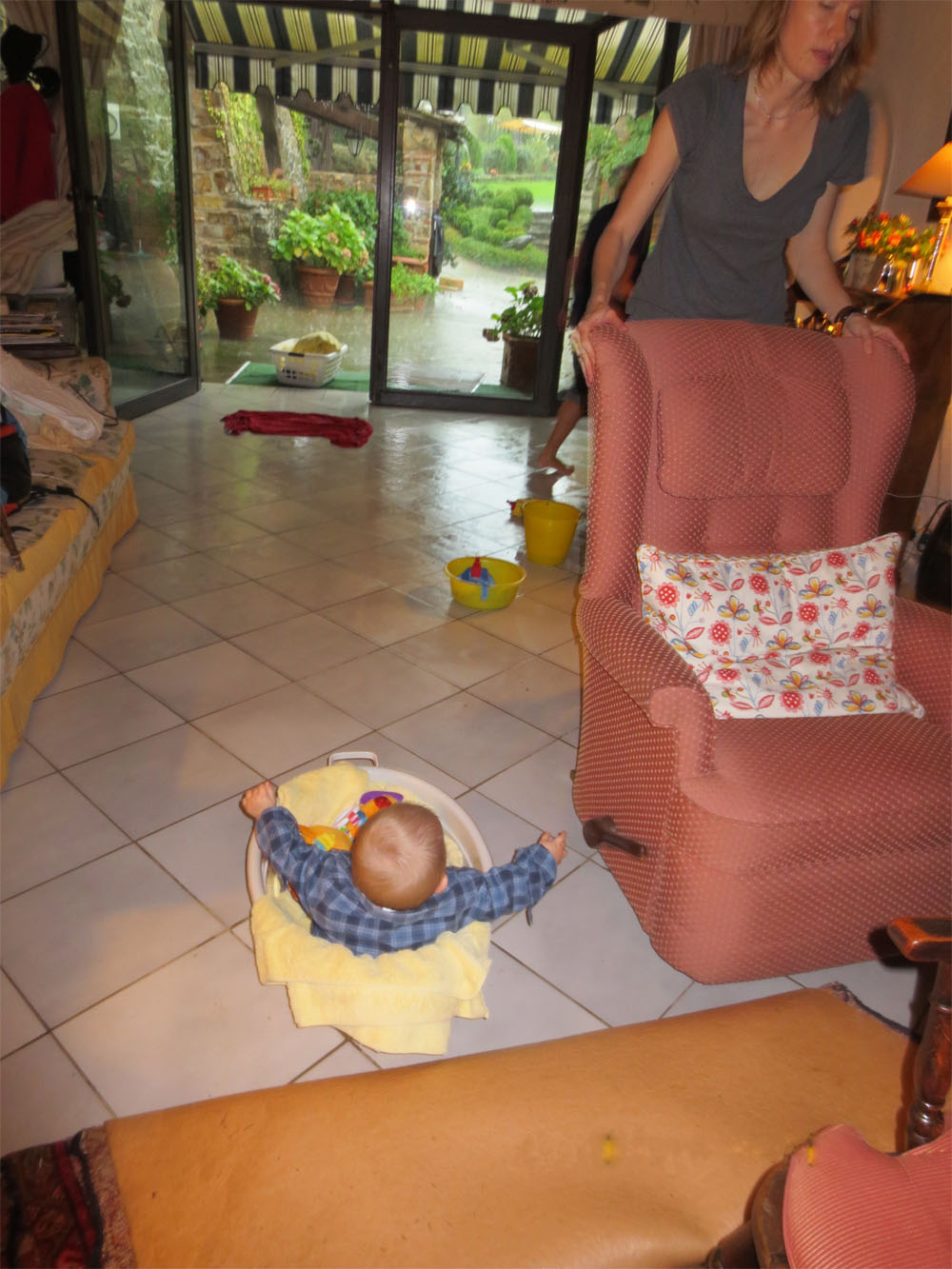 One Response to "A Spot of Rain"