Remember the cacoon? Of course it came with us to Italy and Small Paw has already made good use of it in the garden. That is, once Fa made it up there…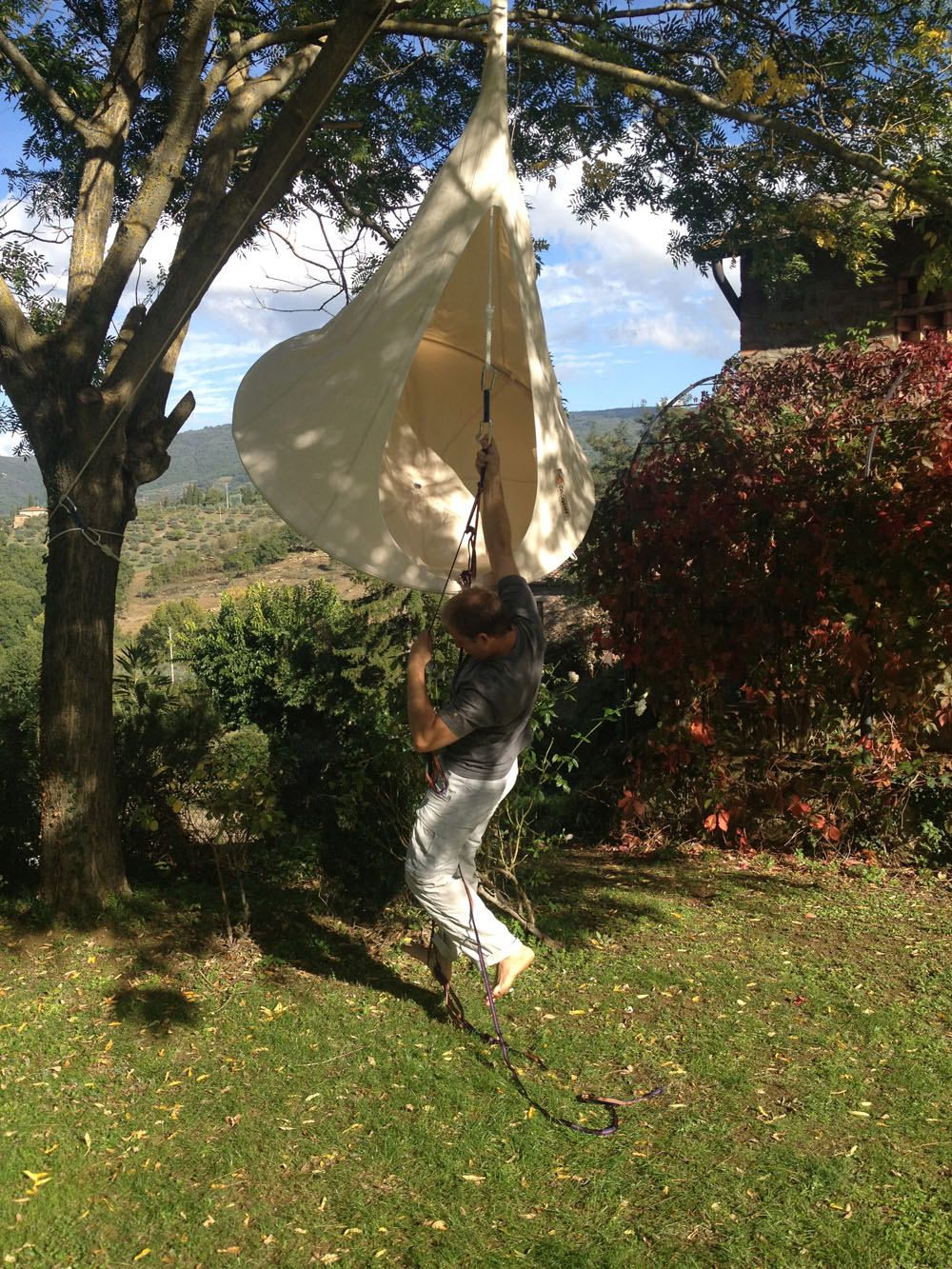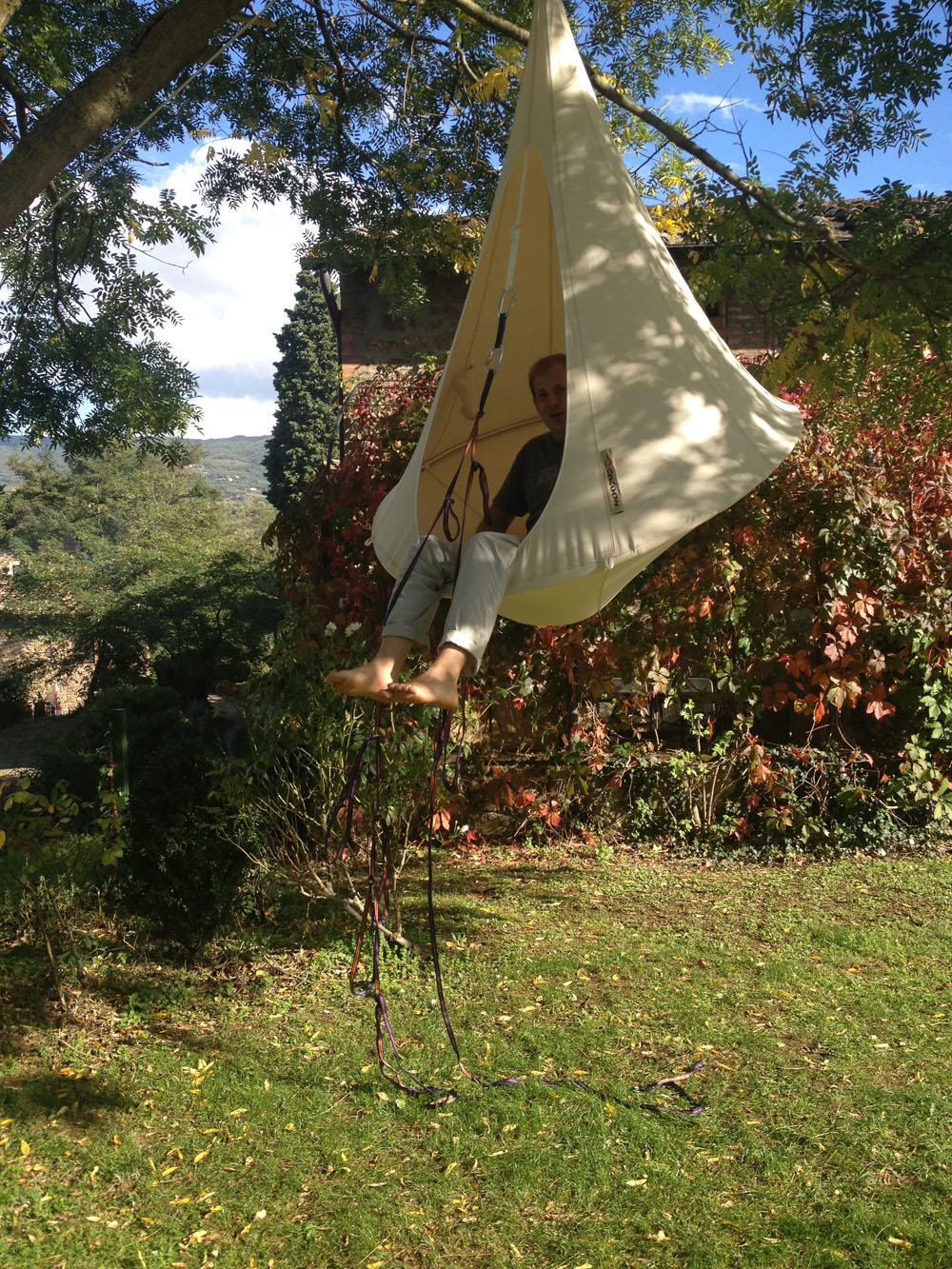 There are several advantages to pulling the cacoon so high. Most importantly, excellent views and complete privacy.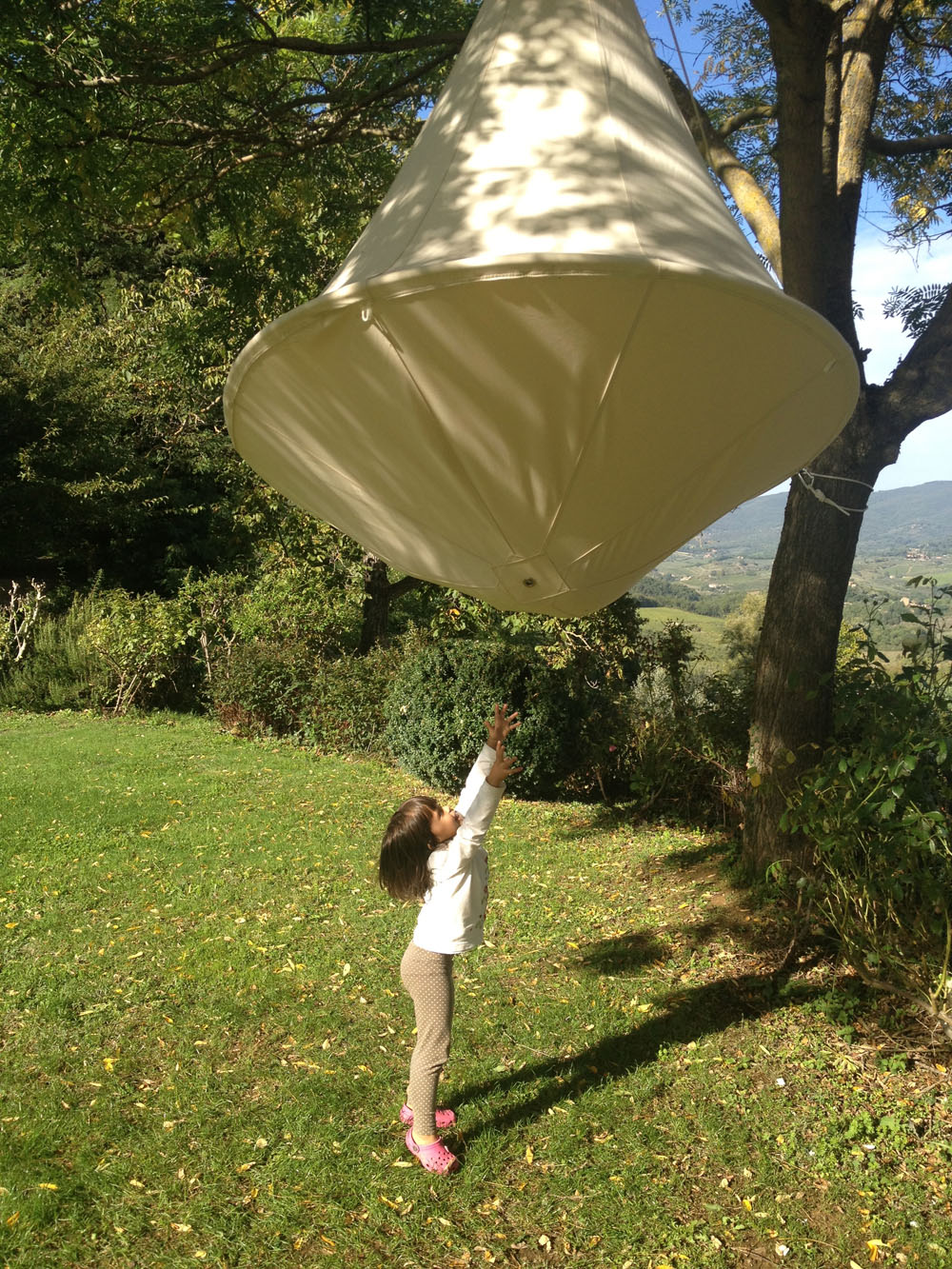 Of course eventually Small Paw was allowed into the Cacoon as well. No one can resist those puppy eyes.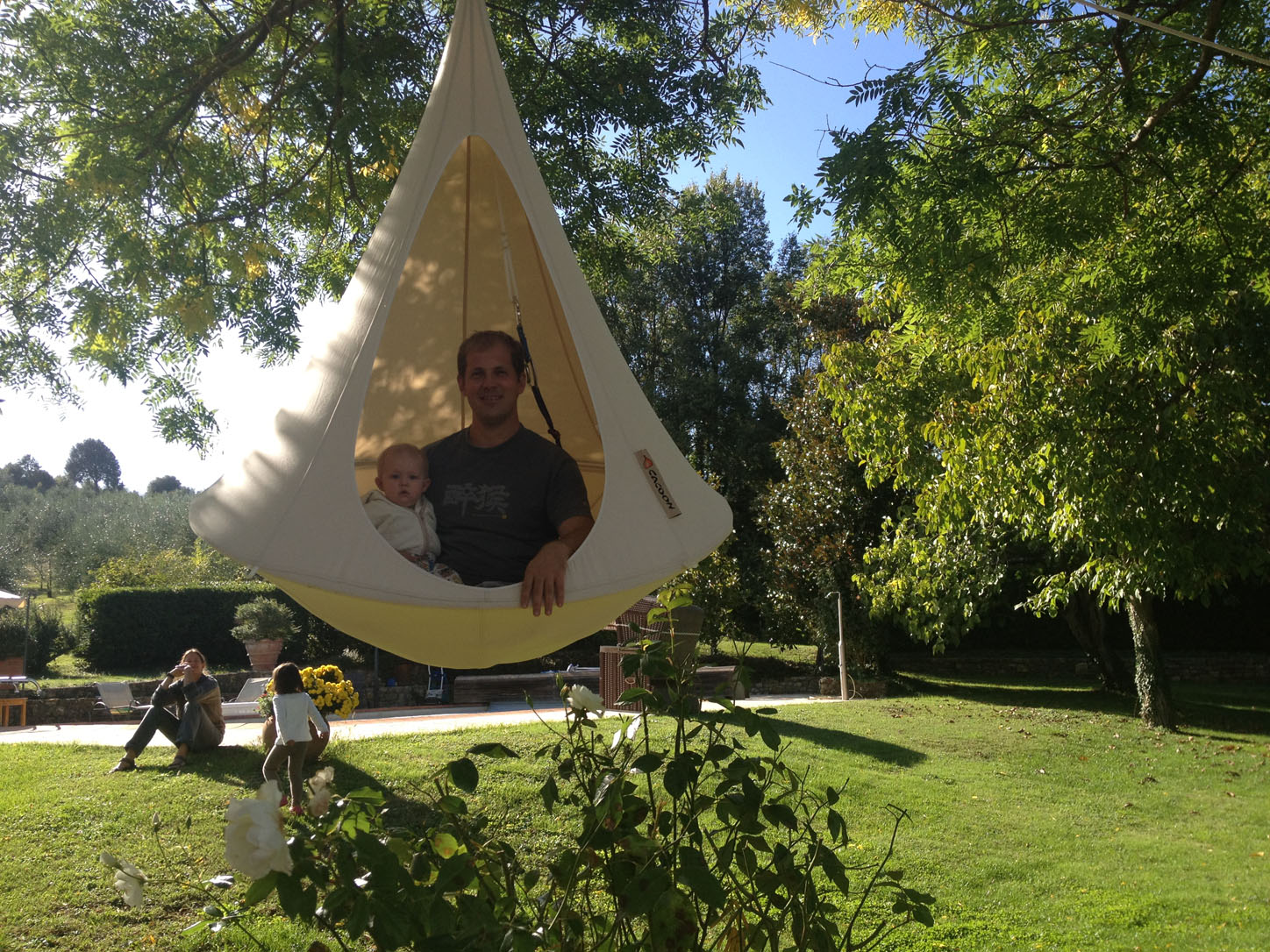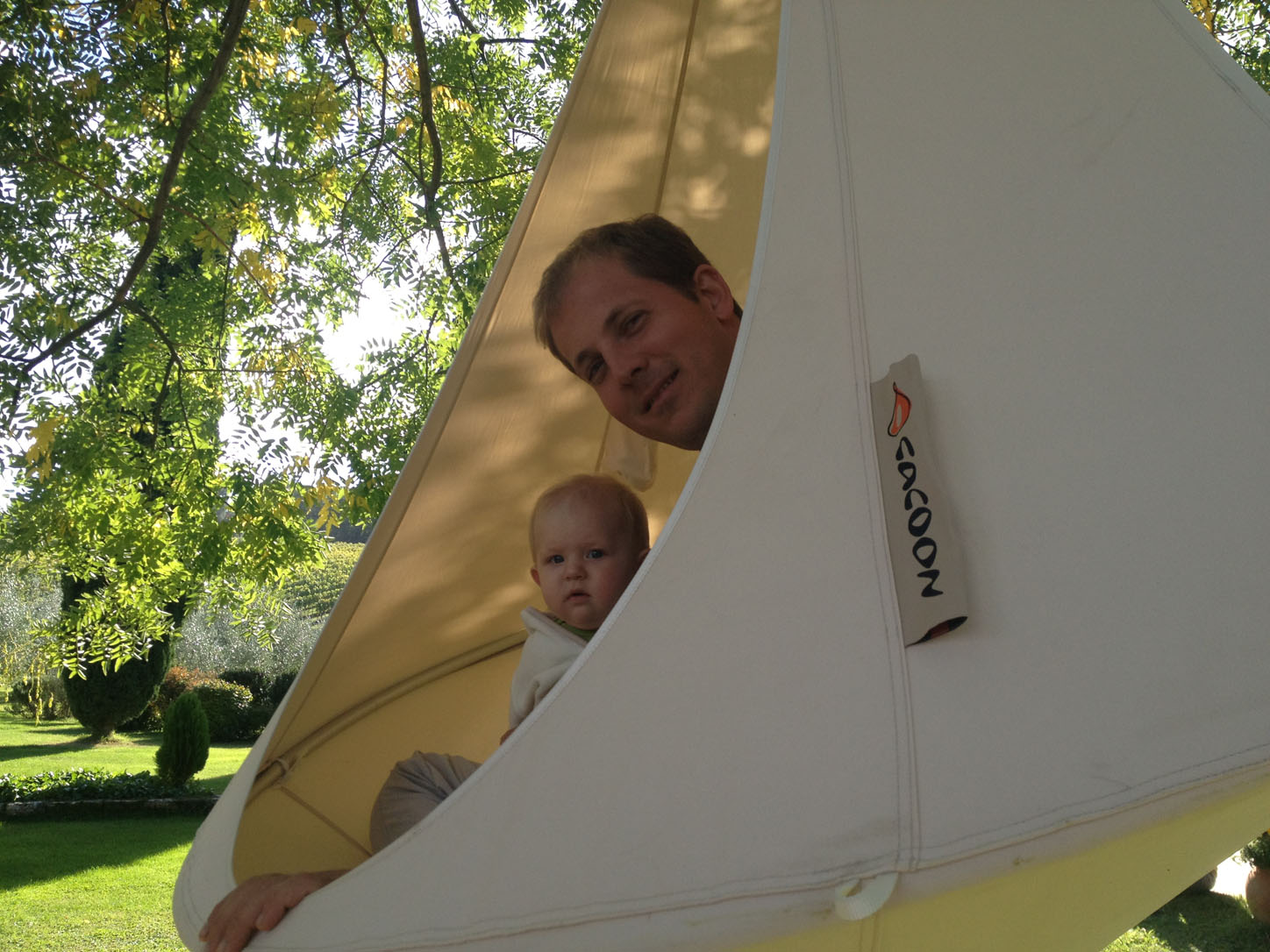 Unfortunately in the last few days the weather has turned quite autumnal and having the Cacoon outside doesn't make much sense anymore. Instead it has found a new home at Dani's and Carlo's current residence, across the road from us. A perfect place.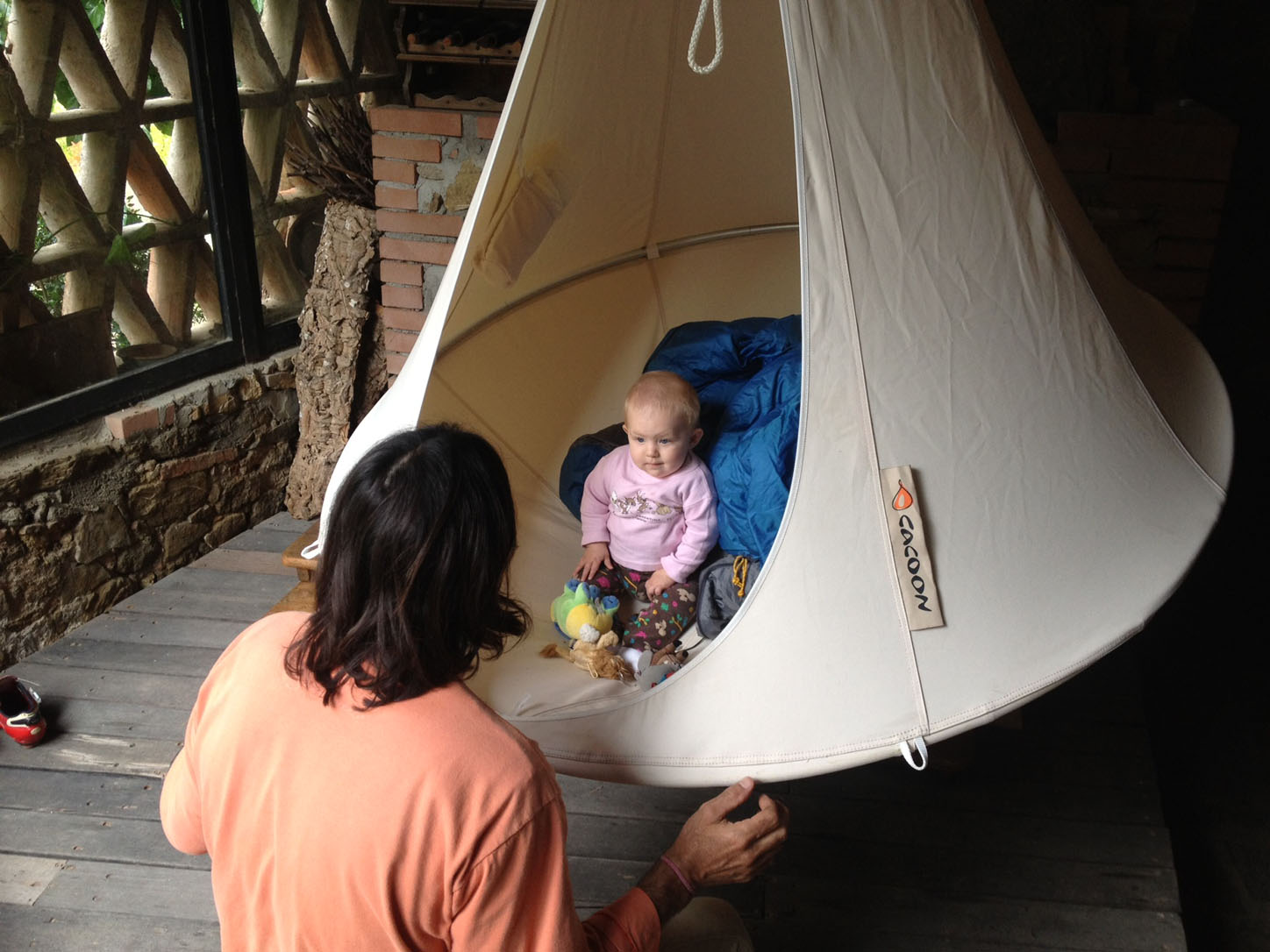 3 Responses to "Hanging Again"