We usually drive to Barcelona in one day, maybe two if we feel lazy. But with Small Paw in the party we figured we should take things slow. Since we came from Switzerland it was also an excellent opportunity to take another route than our usual Côte d'Azur/Provence track. This time we drove via Dijon, Vichy and Toulouse instead.
The first night we crossed just over the Swiss border (passing through the cutest little non-existant border "control") and stayed in Valentigney at the Maison de Juliette. It wasn't quite as romantic as that name makes it sound but our room was nice and we had a kitchen to ourselves as well. Very sweet also, the owner left us some picture books for Hannah so she could improve her French a bit.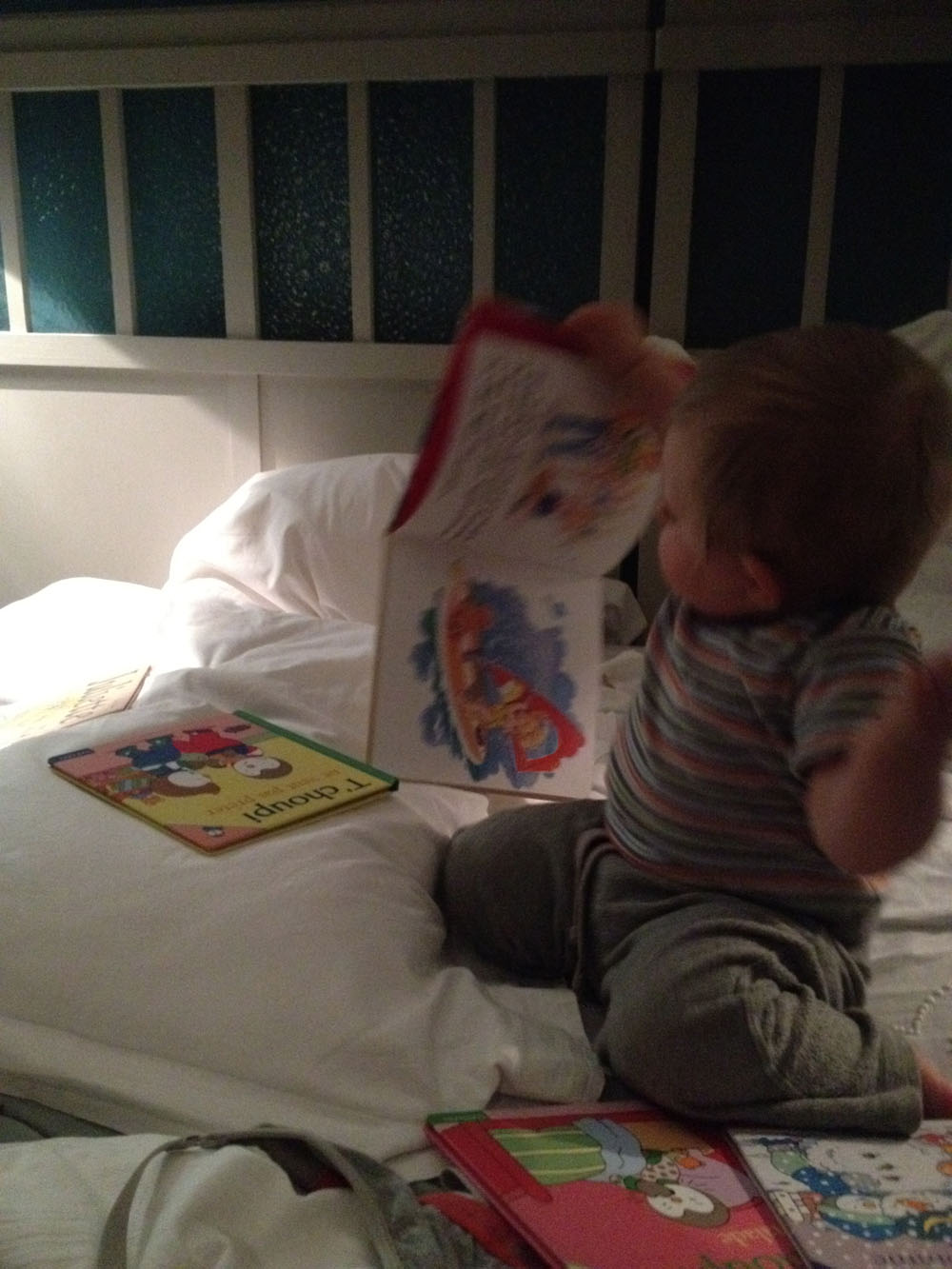 Unfortunately it rained most days on our trip so we didn't do much sight-seeing. Also, February is probably one of the worst months ever to go touristing in France. EVERYthing is closed. We were lucky to get lunch somedays.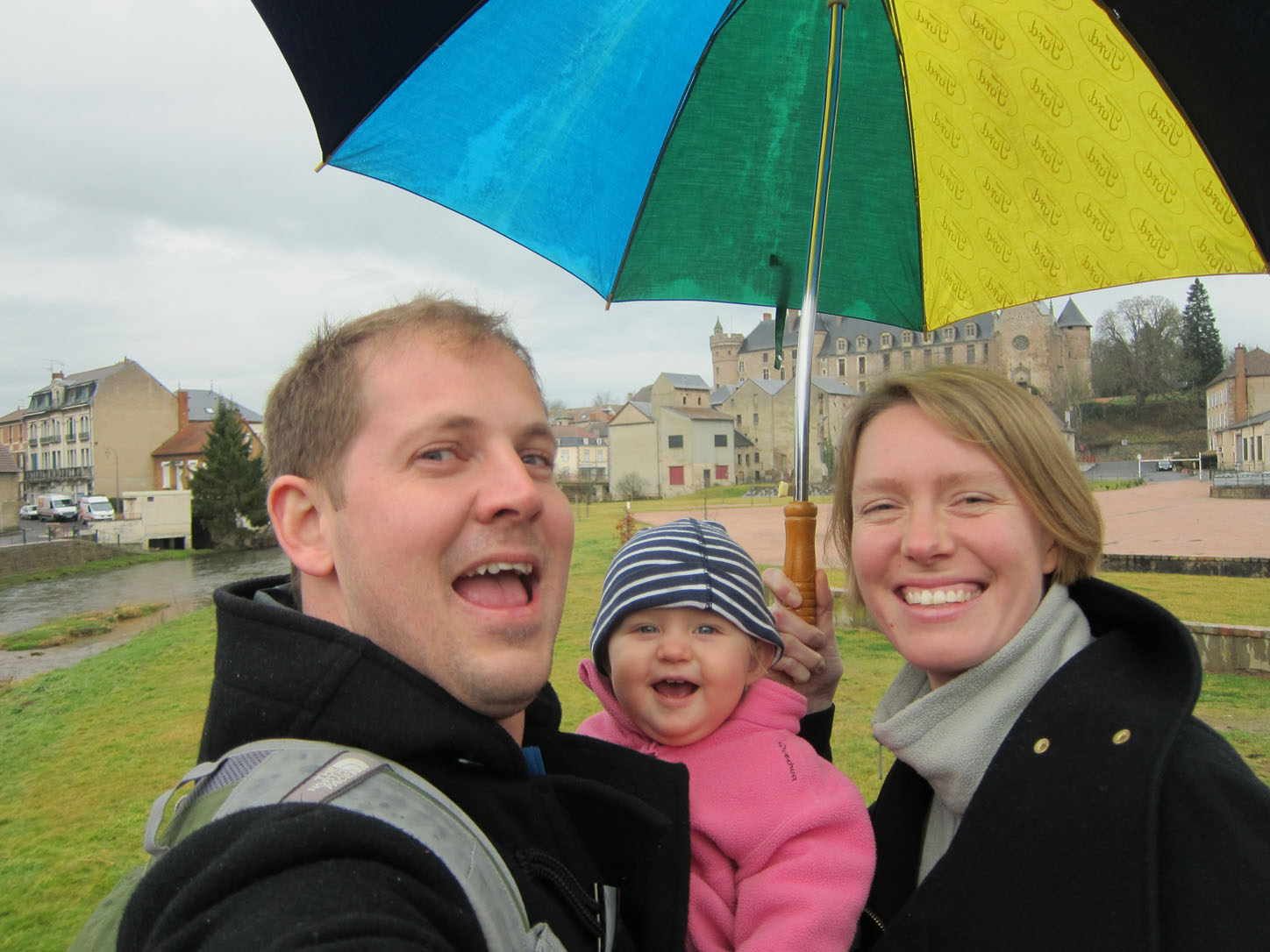 One night we spent in a treehouse, which wasn't really a treehouse but rather a wooden house built very cleverly with stilts on a steep slope. Still, it was a great setting and fun to pull our dinner up via a pulley rope and basket. Even better yet, the house had a hot tub on the veranda. That made us mind the rain much less immediately.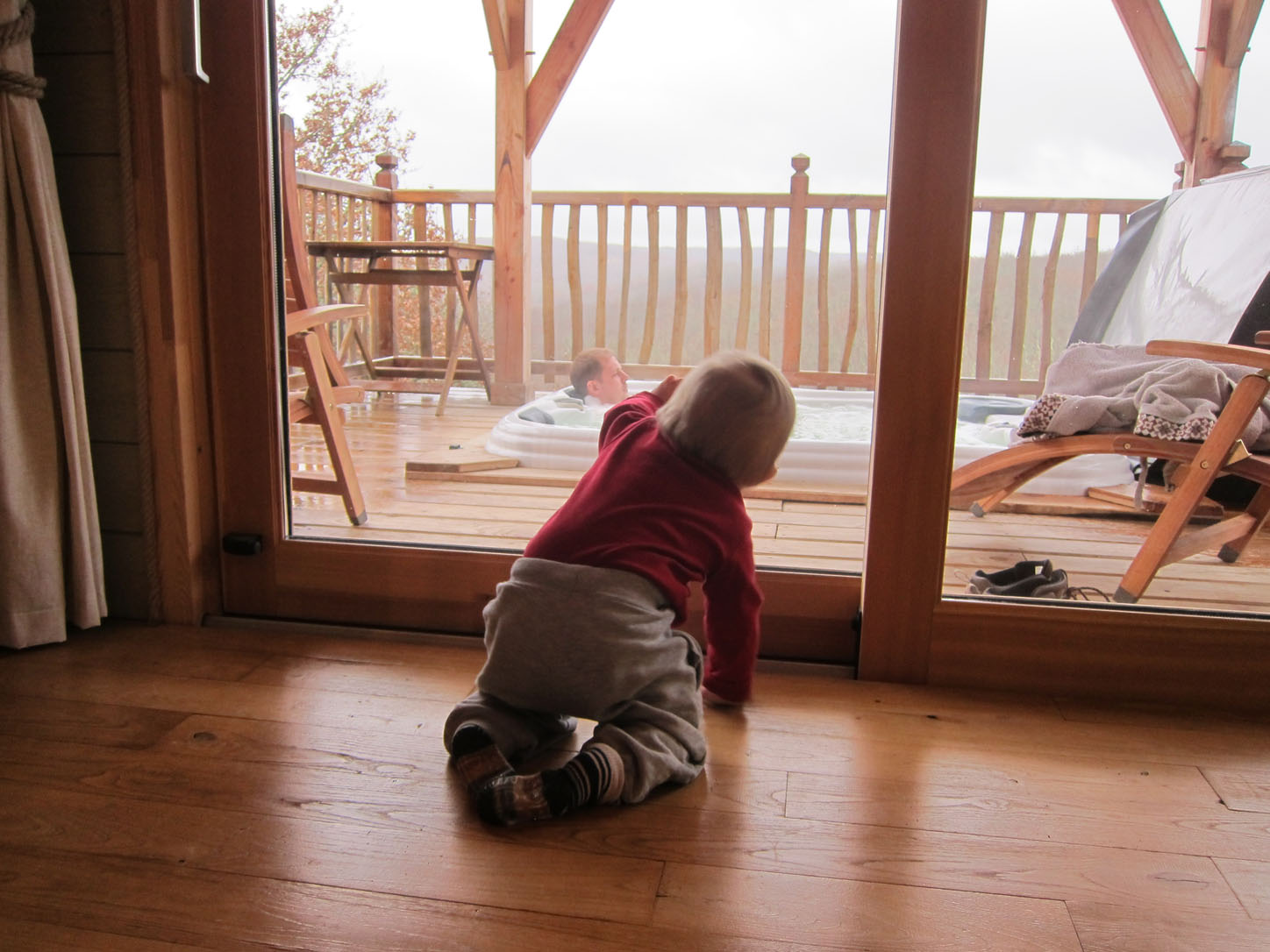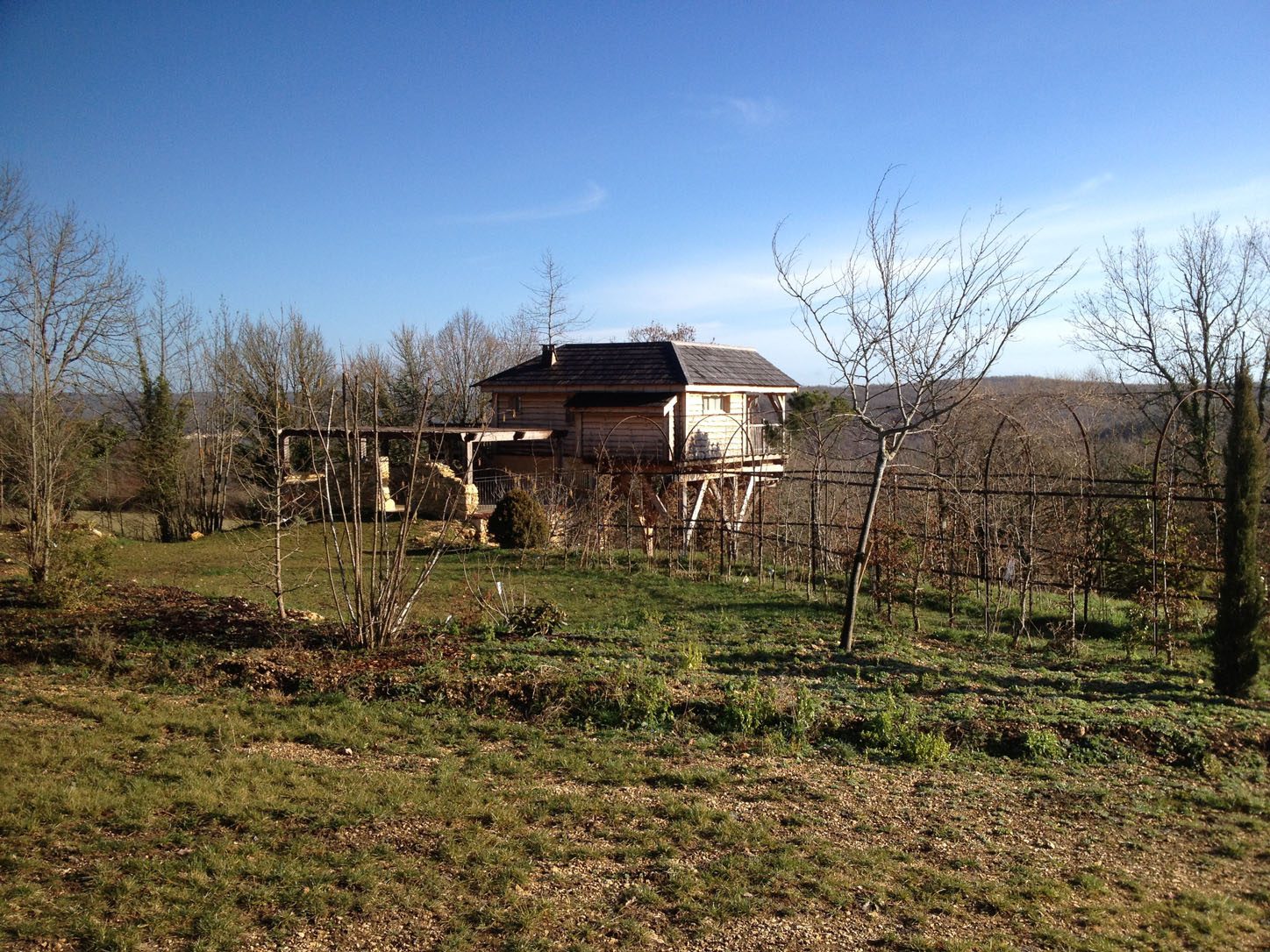 The owner of the treehouse recommended we stop by one of the prettiest villages in France on our way to Toulouse so we headed off to Saint-Cirq-Lapopie with visions of a cozy lunch served in a picturesque little brasserie. She hadn't lied, it was indeed very pretty and a plaque outside one of the many car parks did proclaim it to be a member of "Les Plus Beaux Villages de France".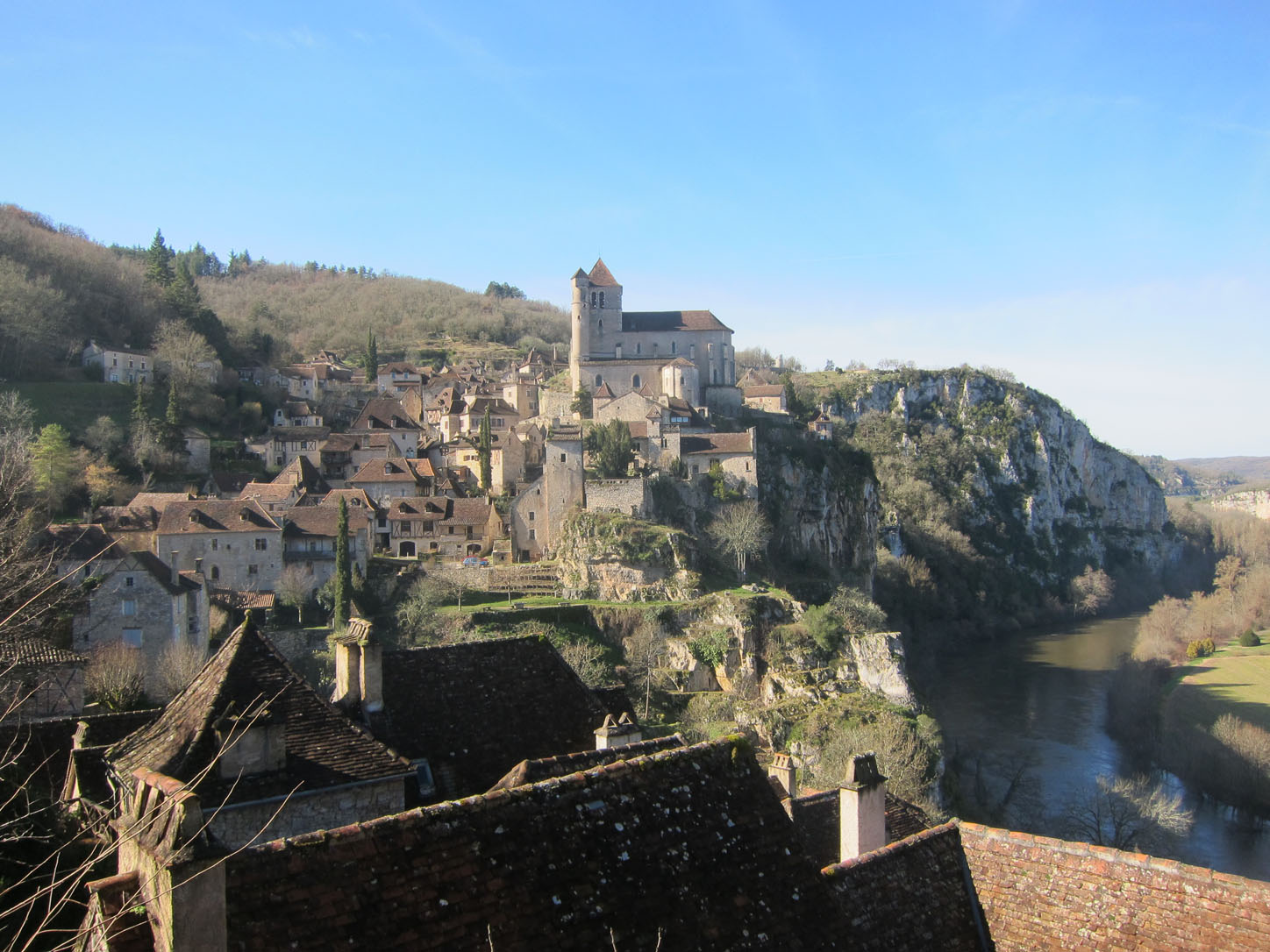 Unfortunately she neglected to tell us that it's basically closed in winter. The only people we saw in the village were a handful of other starving tourists aimlessly wandering around in search of food and souvenirs. (On the upside, we had the place almost to ourselves!)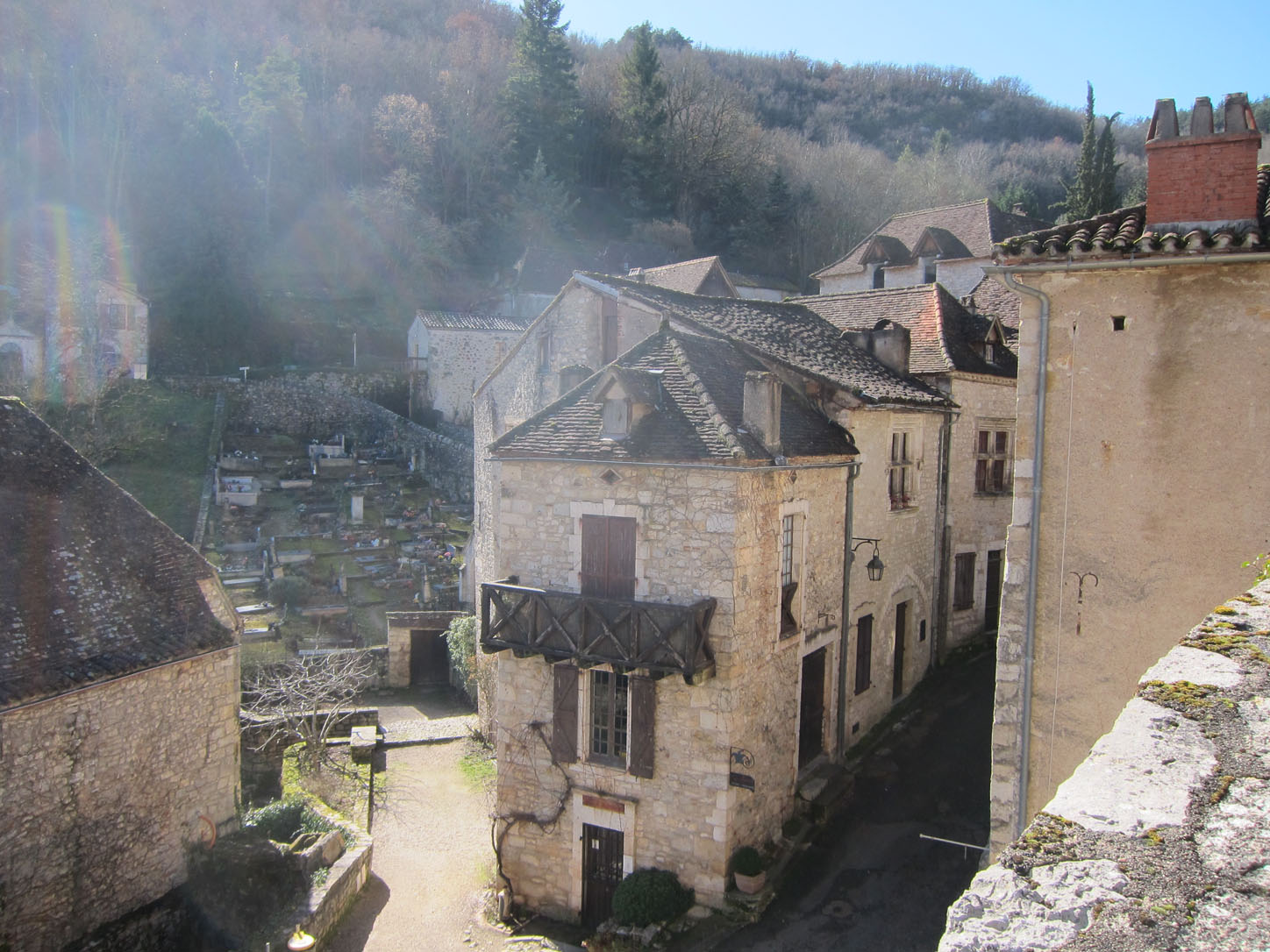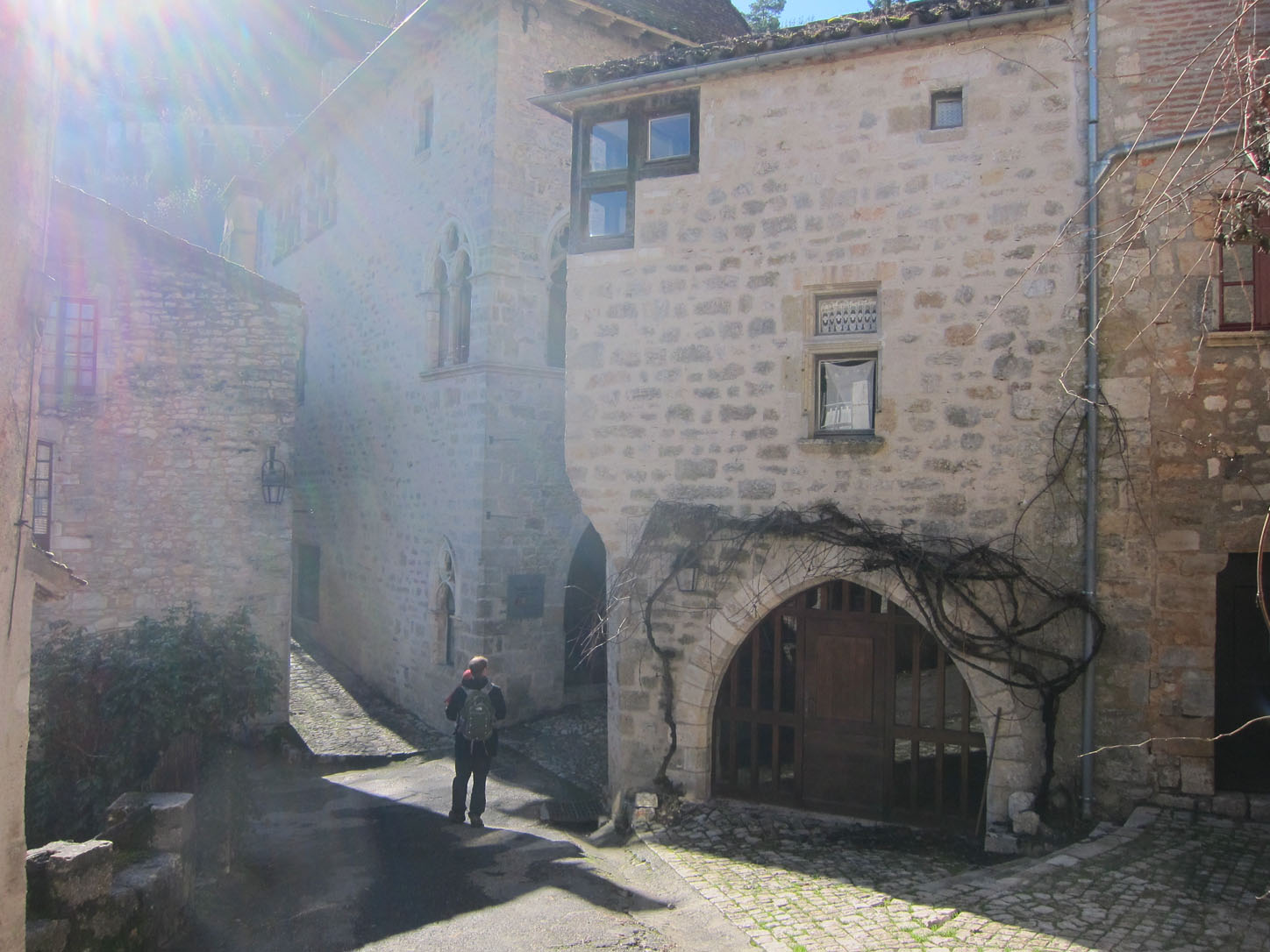 We finally stumbled across an open Tabac shop manned by a grumpy octogenarian and his wife. All they had for sale though was cigarettes, newspapers, wine and soft drinks from last season. We bought an overpriced and dusty can of warm Nestea and hit the road again.
When we finally made it to Toulouse we were all a bit tired of the car. Some of us held it together better than others (*cough* Small Paw *cough*) but that's traveling with a baby, I guess.
Luckily there was lots of excitement at Martha and Henri's house. Just following Oscar and Noé around all afternoon was enough to make everything better again.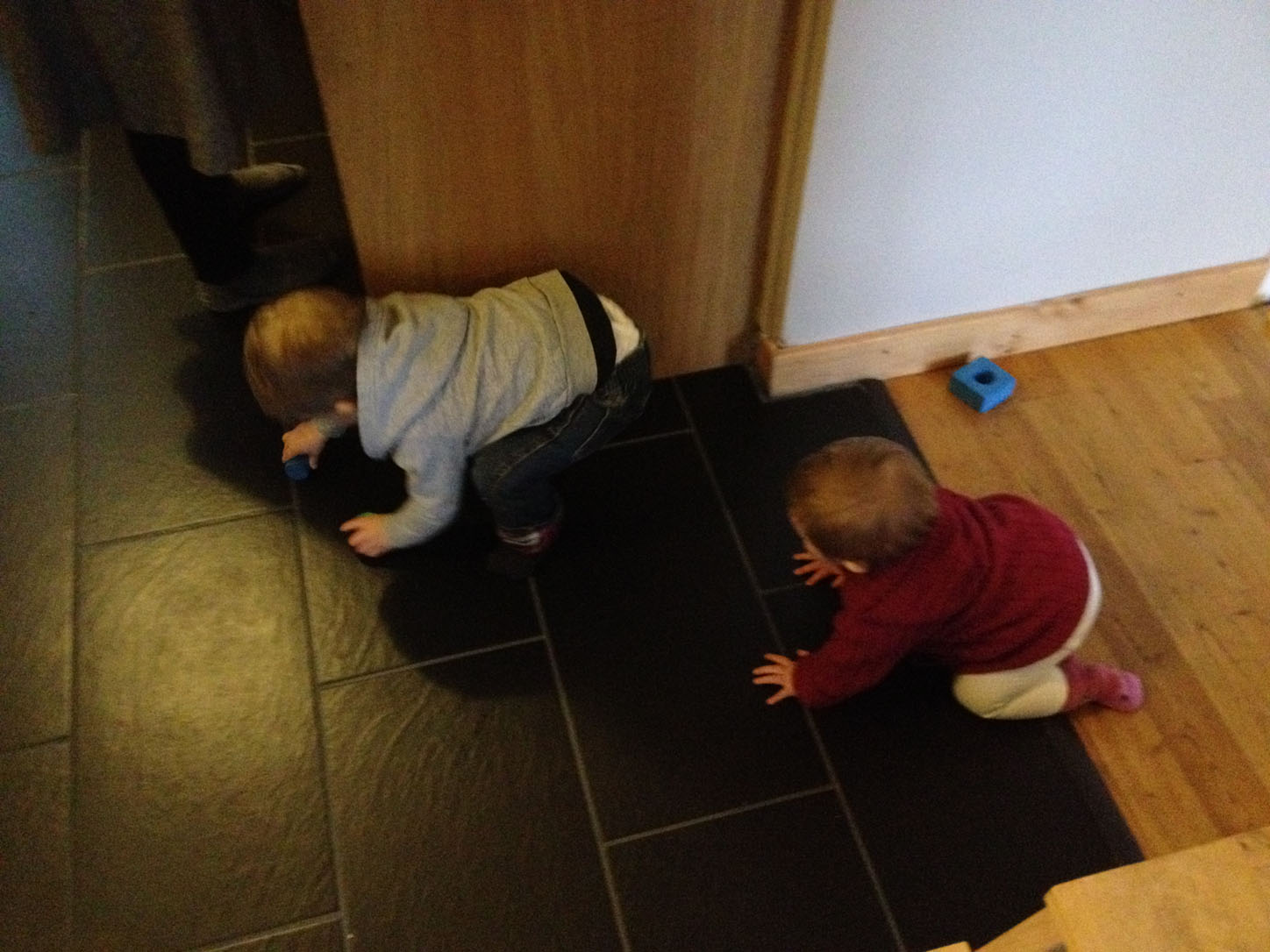 The next day we got an expertly lead tour of the city from Martha, even though she forgot her notes. 😉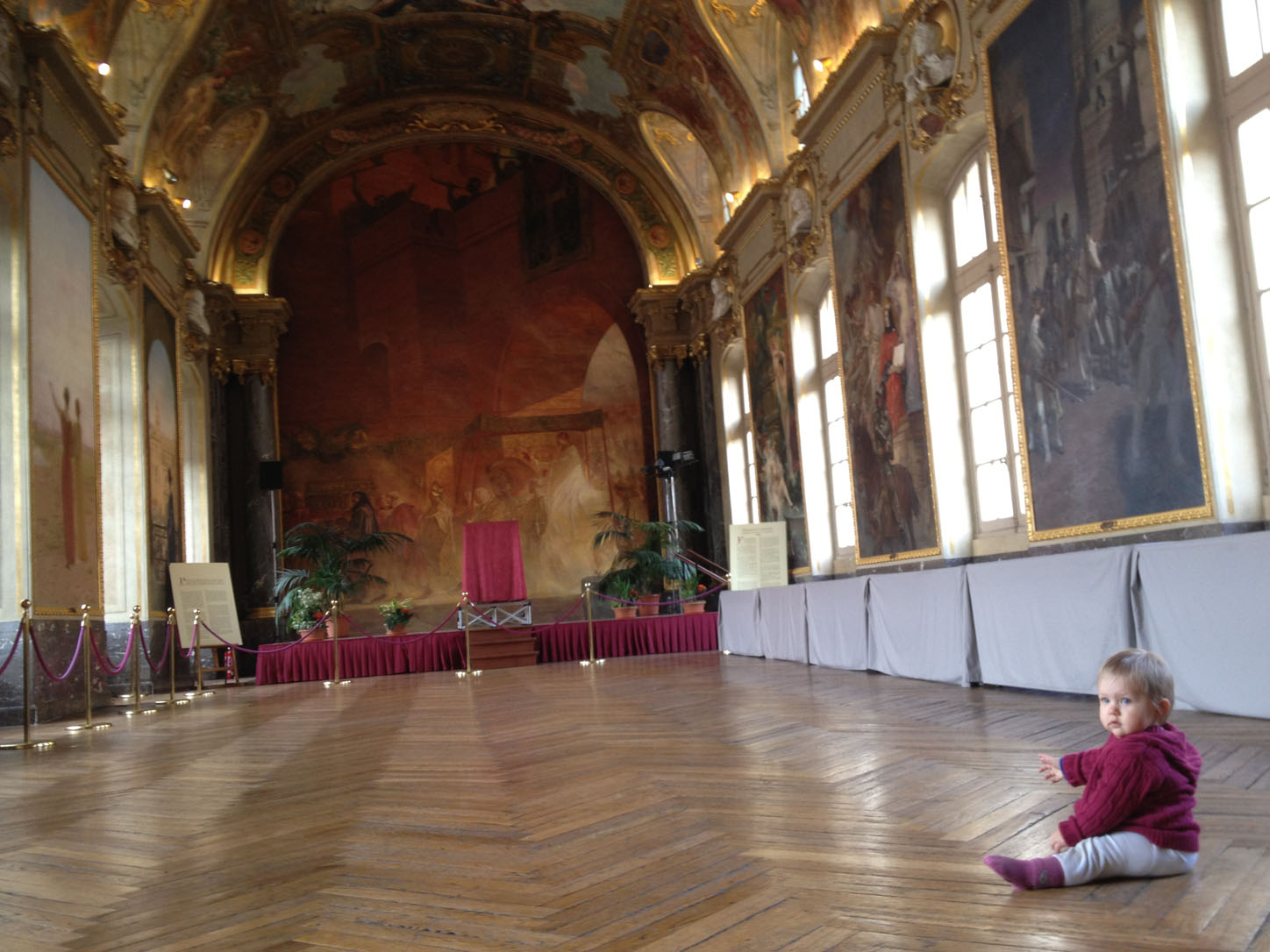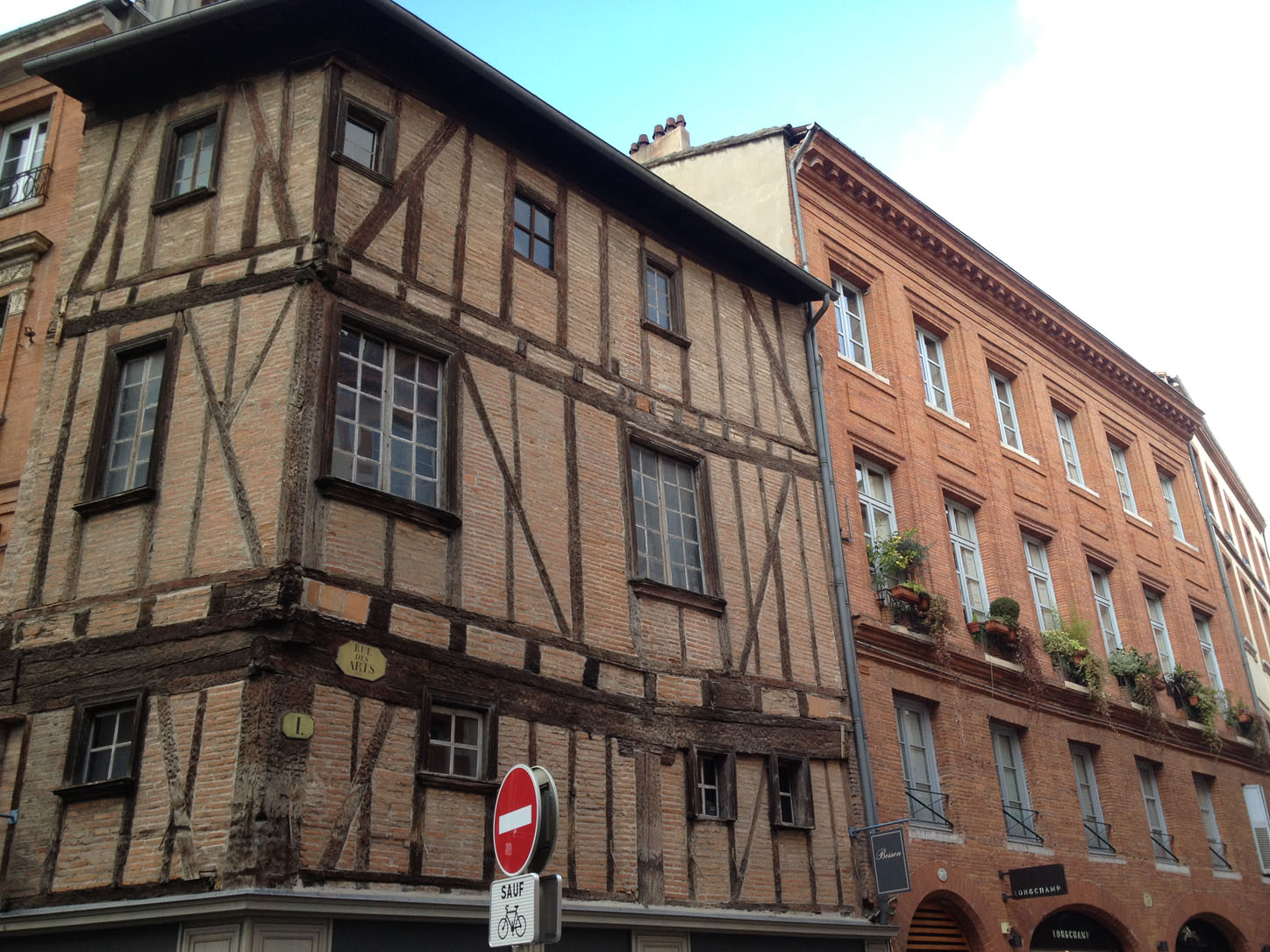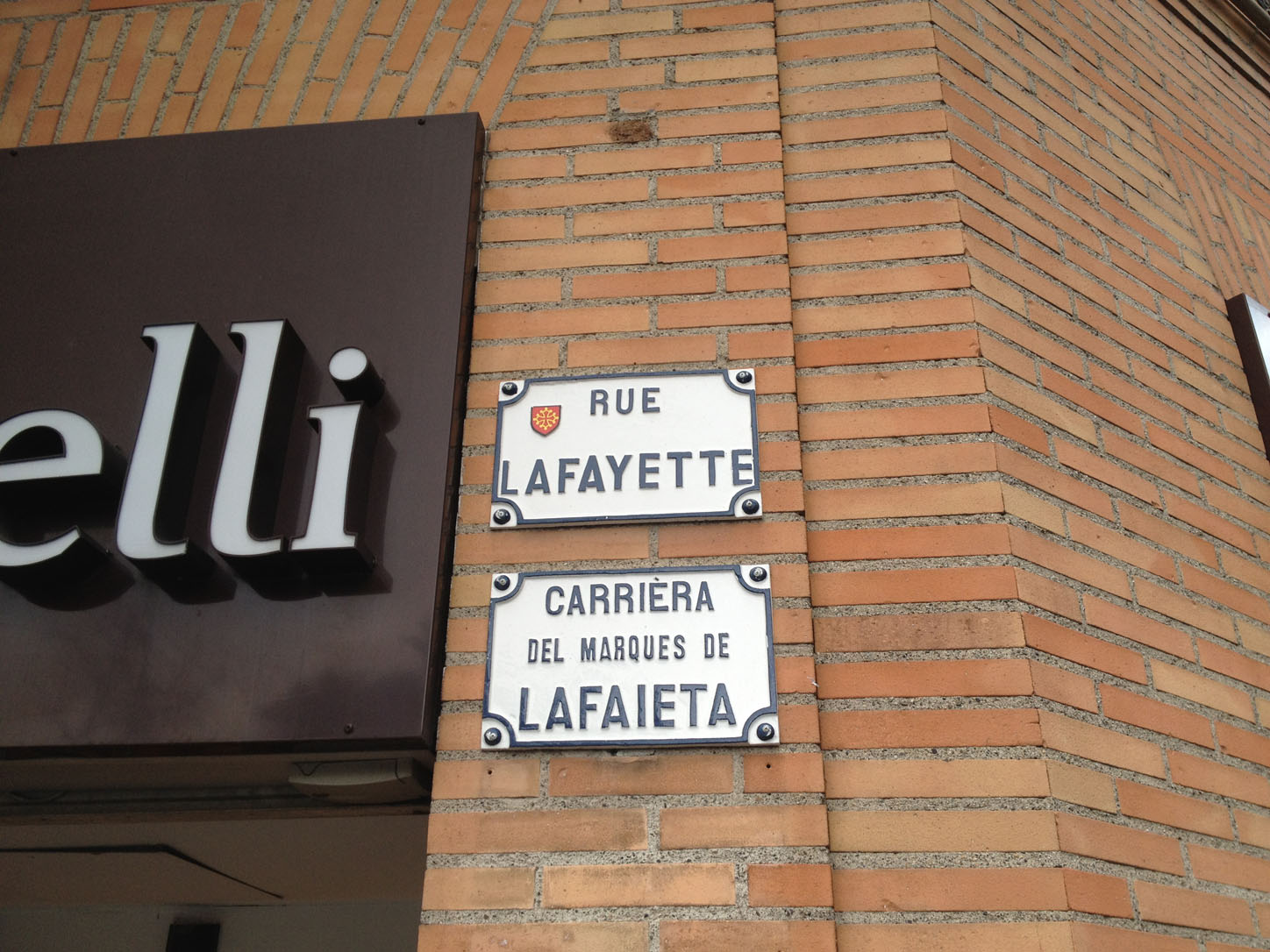 Toulouse turned out to be a lovely surprise of a city, much prettier than I expected. I'm not sure why I had an image of a grey city full of concrete slabs in my head but I'm glad the truth was so different. We even got a few hours of sunshine on our tour! Thanks, whoever is responsible for the meteorological organization around here.