Dear reader,
And just like that *poof* we're in Hong Kong. The flight went a lot smoother than the authorities had anticipated (always pays to expect the worst) and our first day in the city went off without too many tantrums from either side. But the heat, oh my Lord, the heat is incredible. Together with the humidity it hit us like a brick wall over our jet-lagged heads.
But first, we had to get here. Quick stop-over in Amsterdam: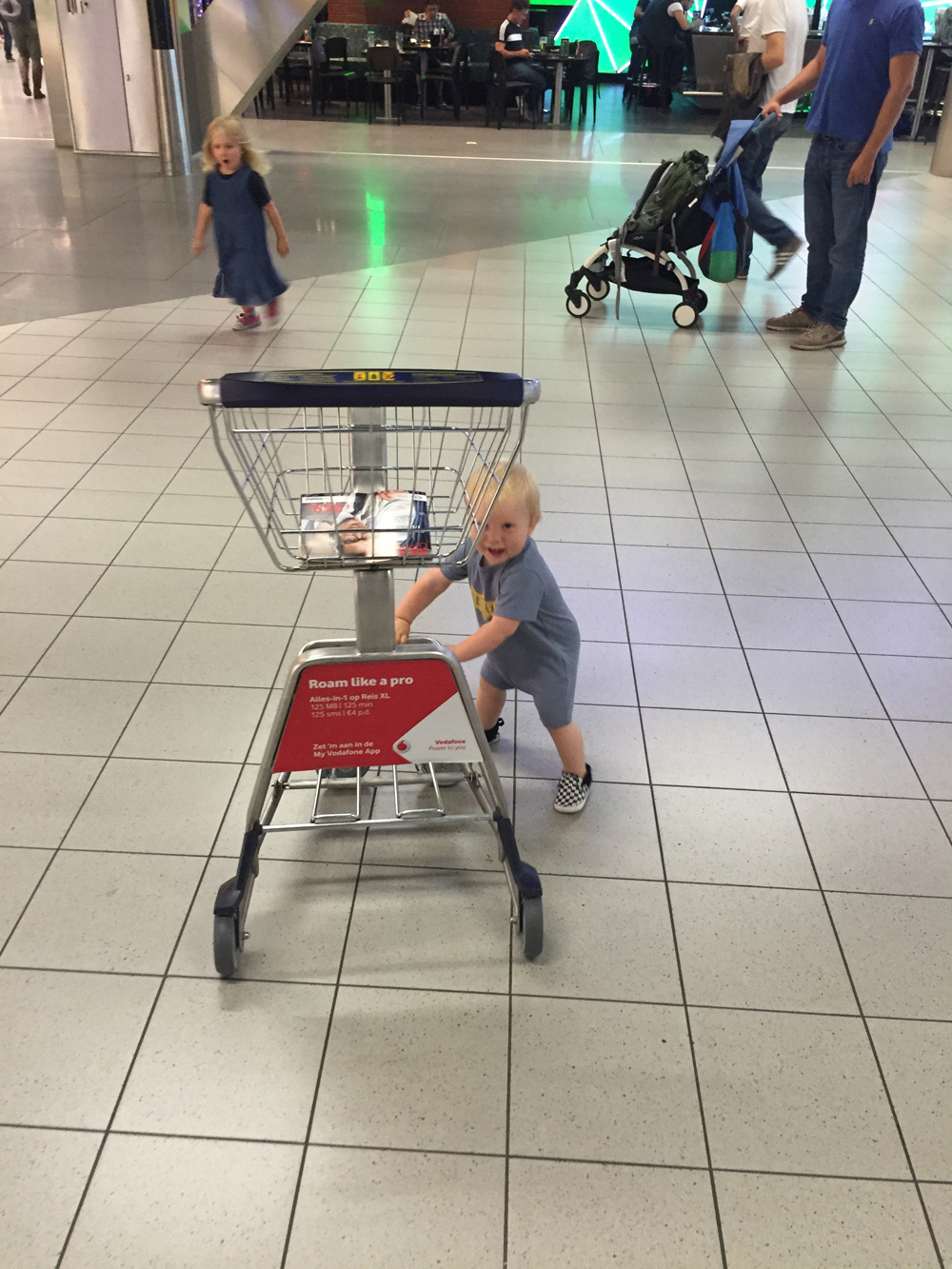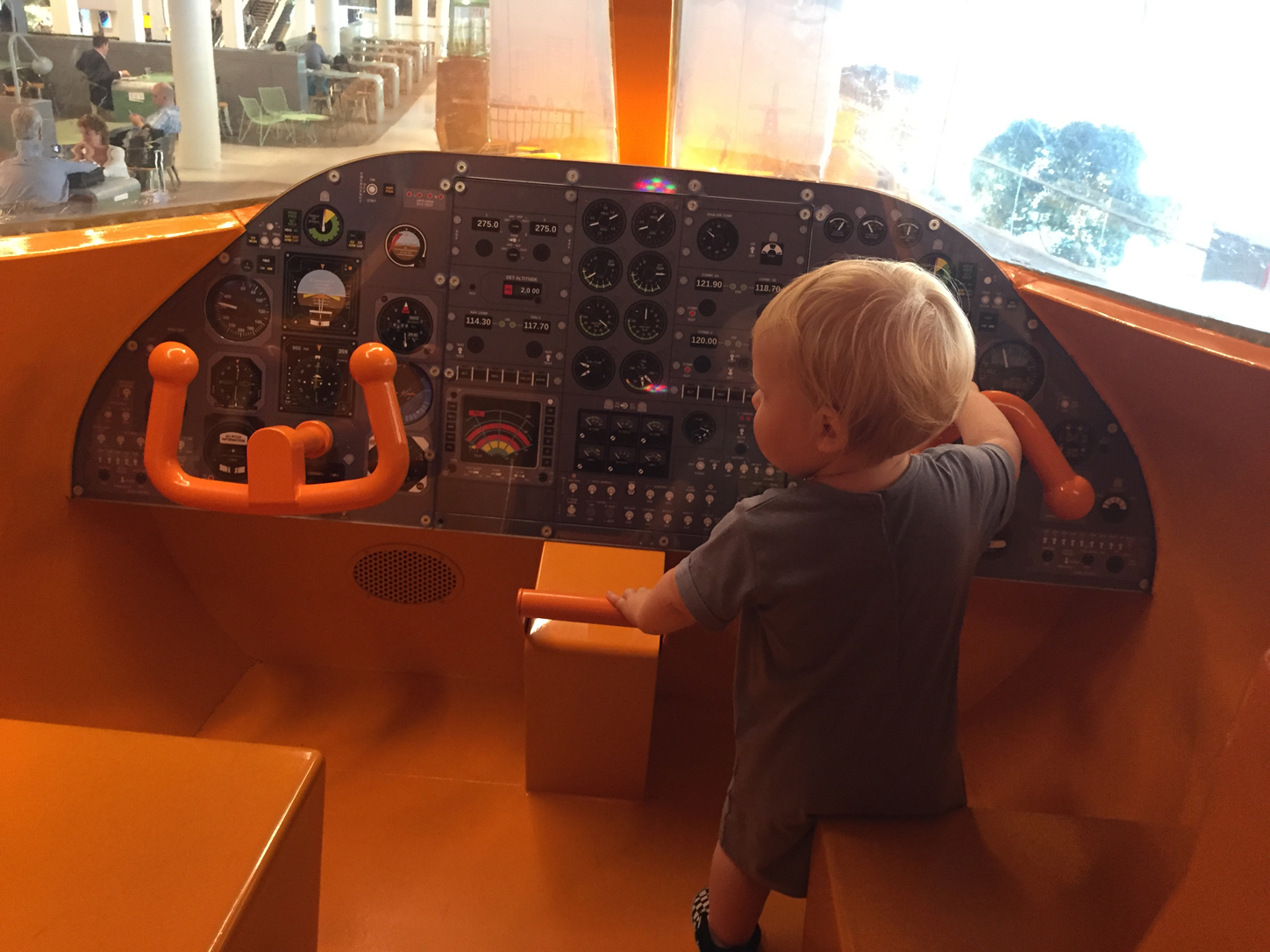 The Dutch sure know how to make families welcome – a baby room with lots of cribs, separated by curtains. Either for breastfeeding or letting the baby sleep or even just play quietly wile the parents repack their duty free spoils.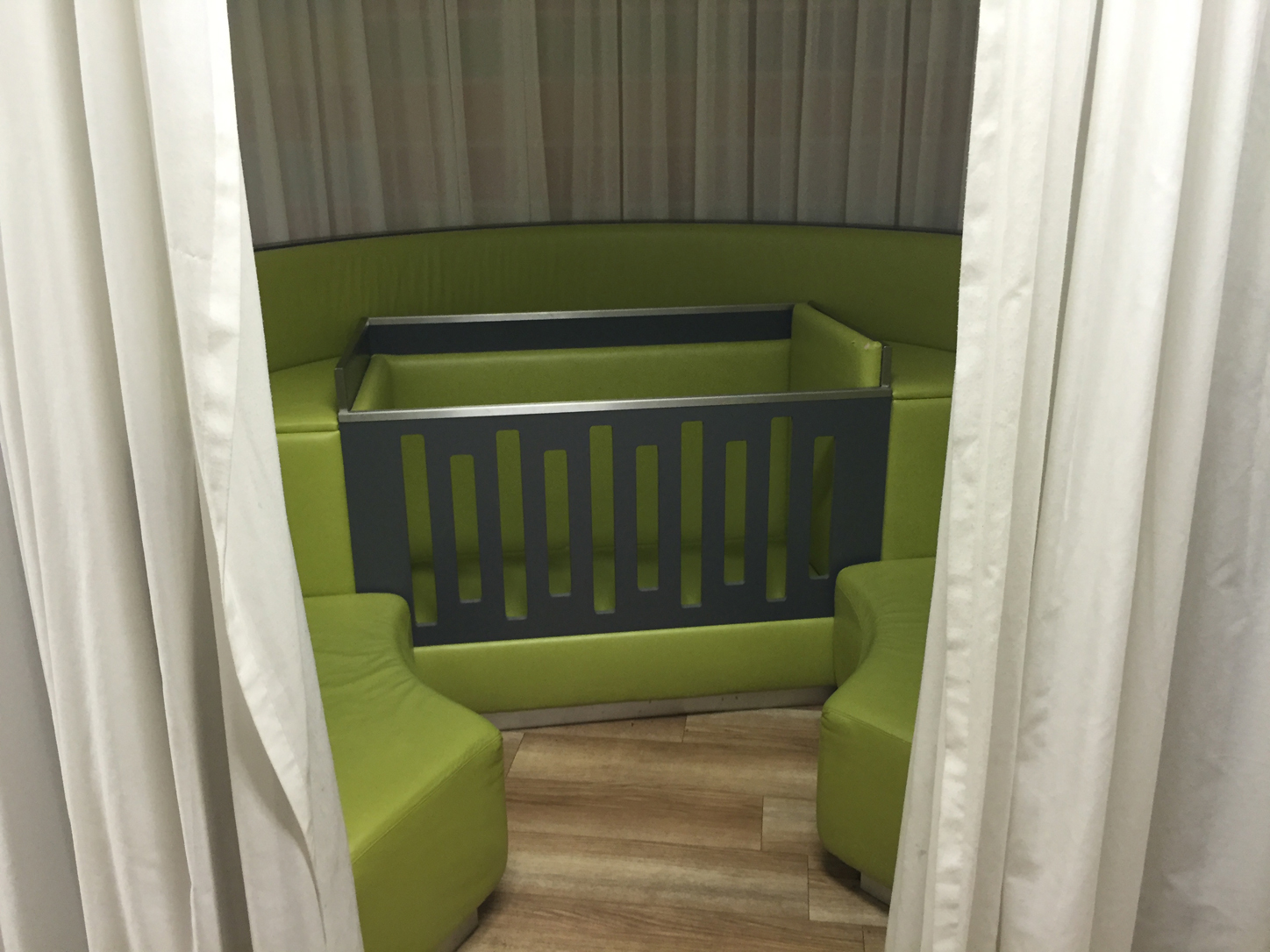 Like I said, the heat was CRAZY on that first day.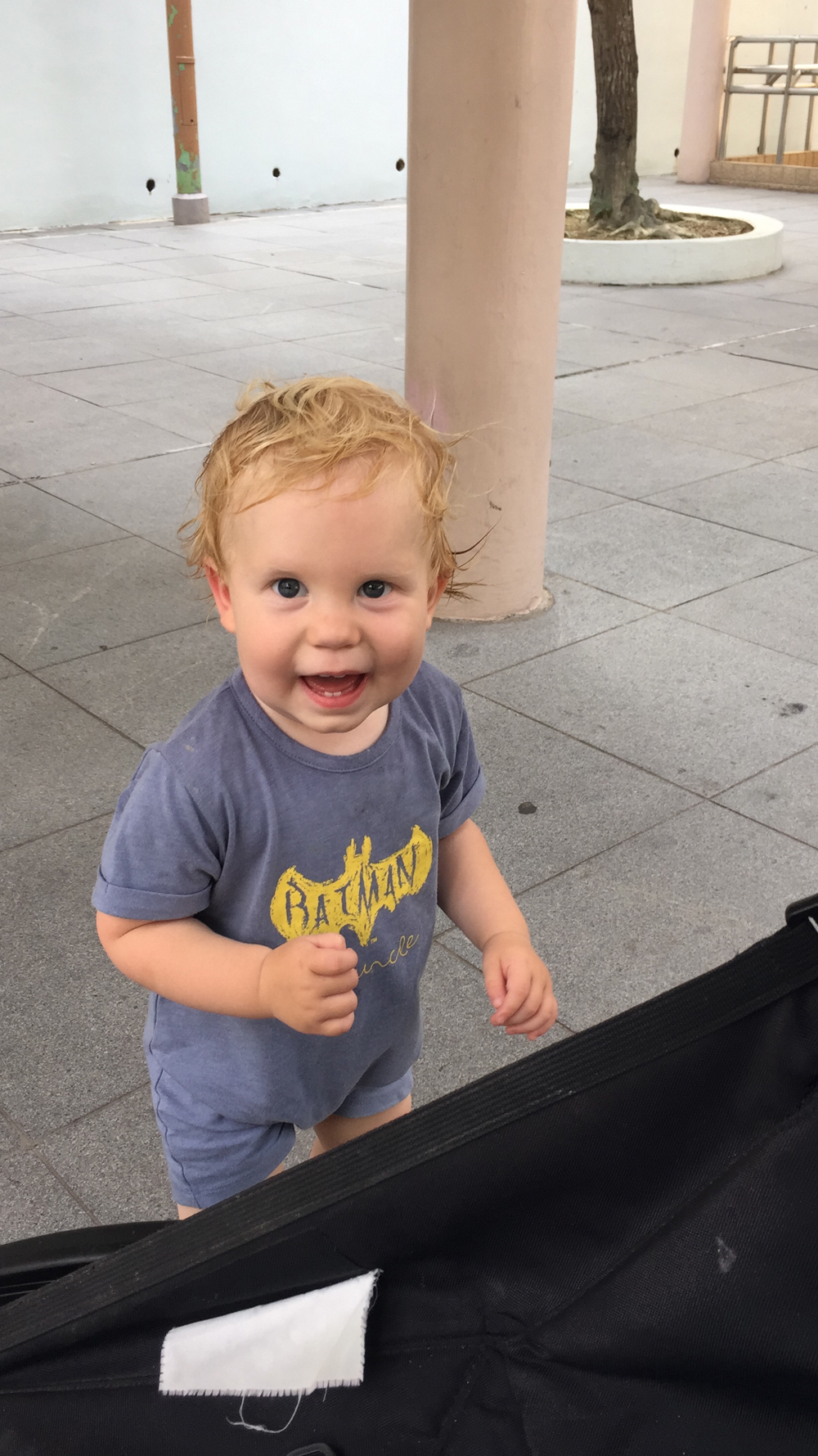 But after everyone had a shower and some fresh clothes, we felt up for a little stroll around our new neighborhood.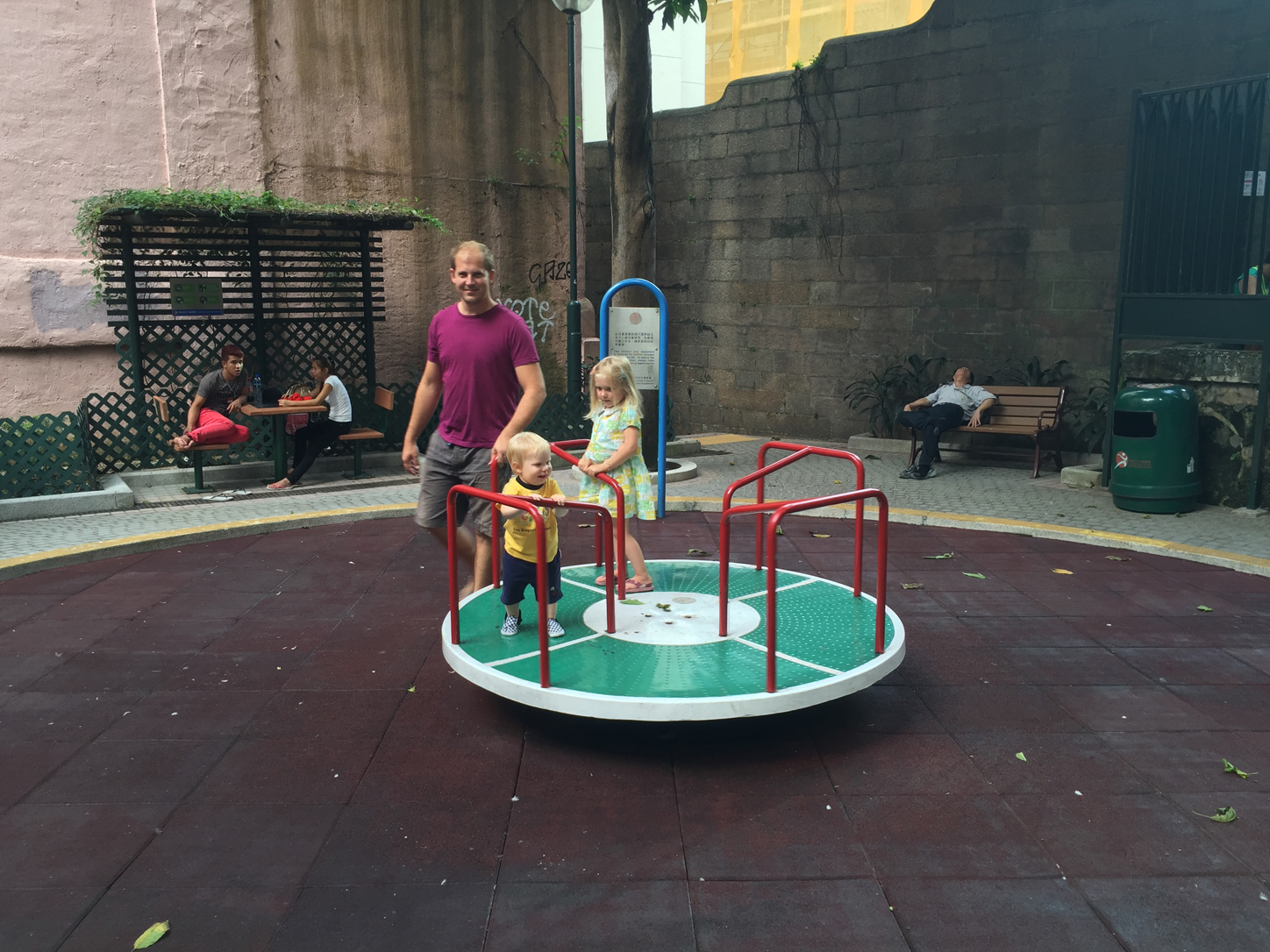 The next day it was sunny so we started with the most famous attraction of them all, Victoria Peak. It's a mountain on Hong Kong island that gives you a great view of the whole area. After you stand in line for about 100 hours, you ride up in a super-steep cable car.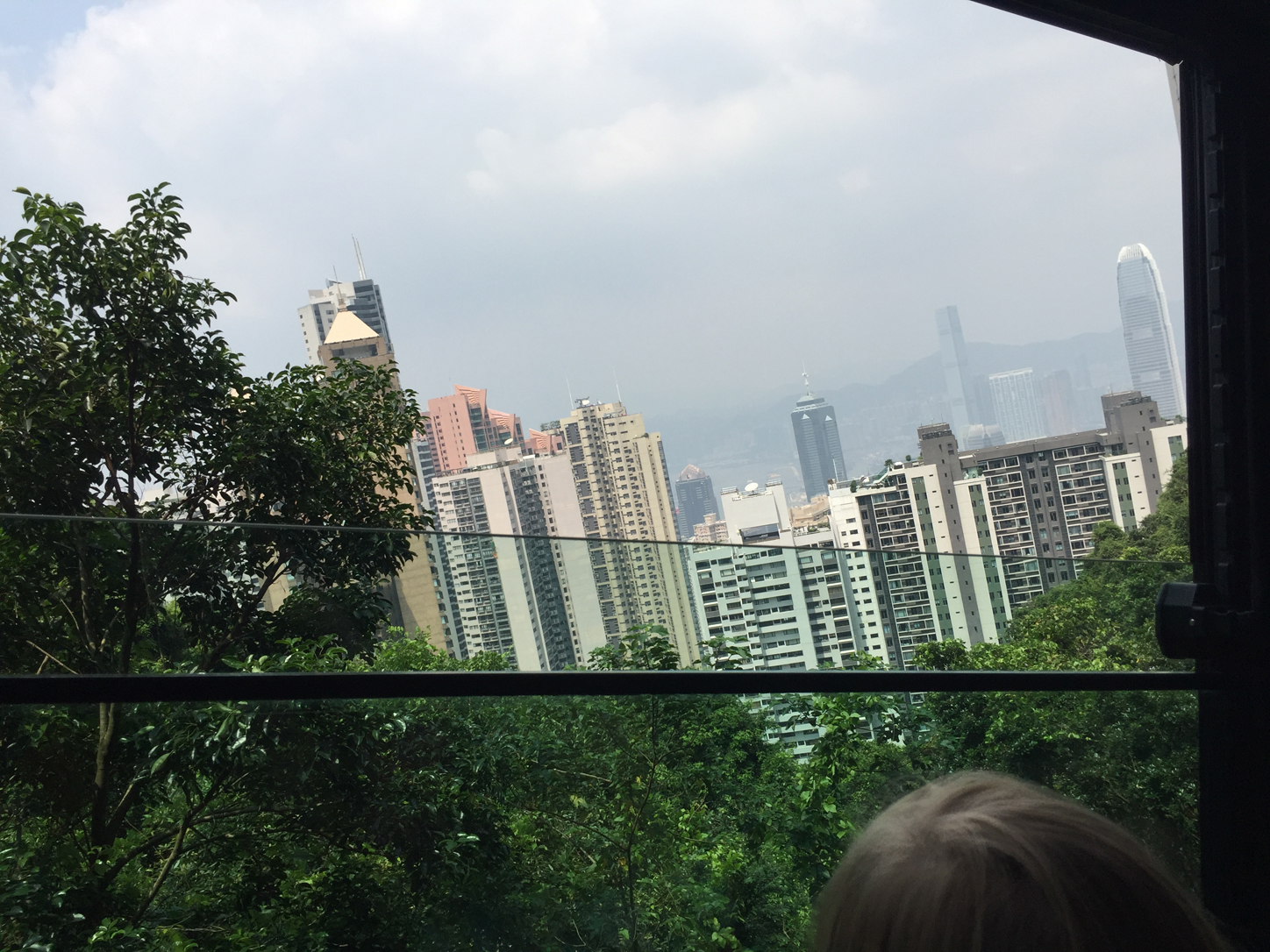 Then you arrive at the top and you're in a mall. No kidding, it's a mall. With beautiful views. Or you can walk a few meters and be almost by yourself.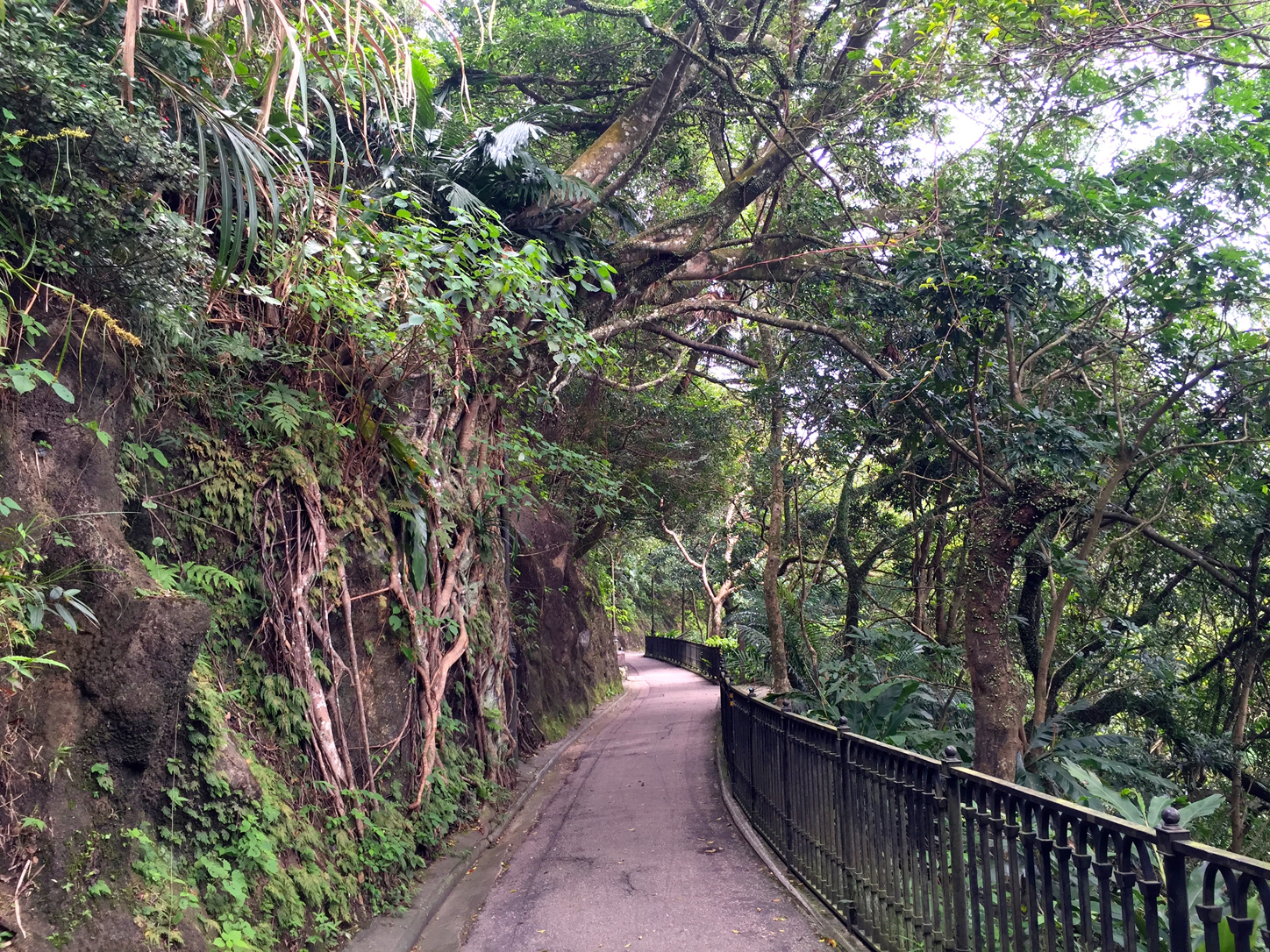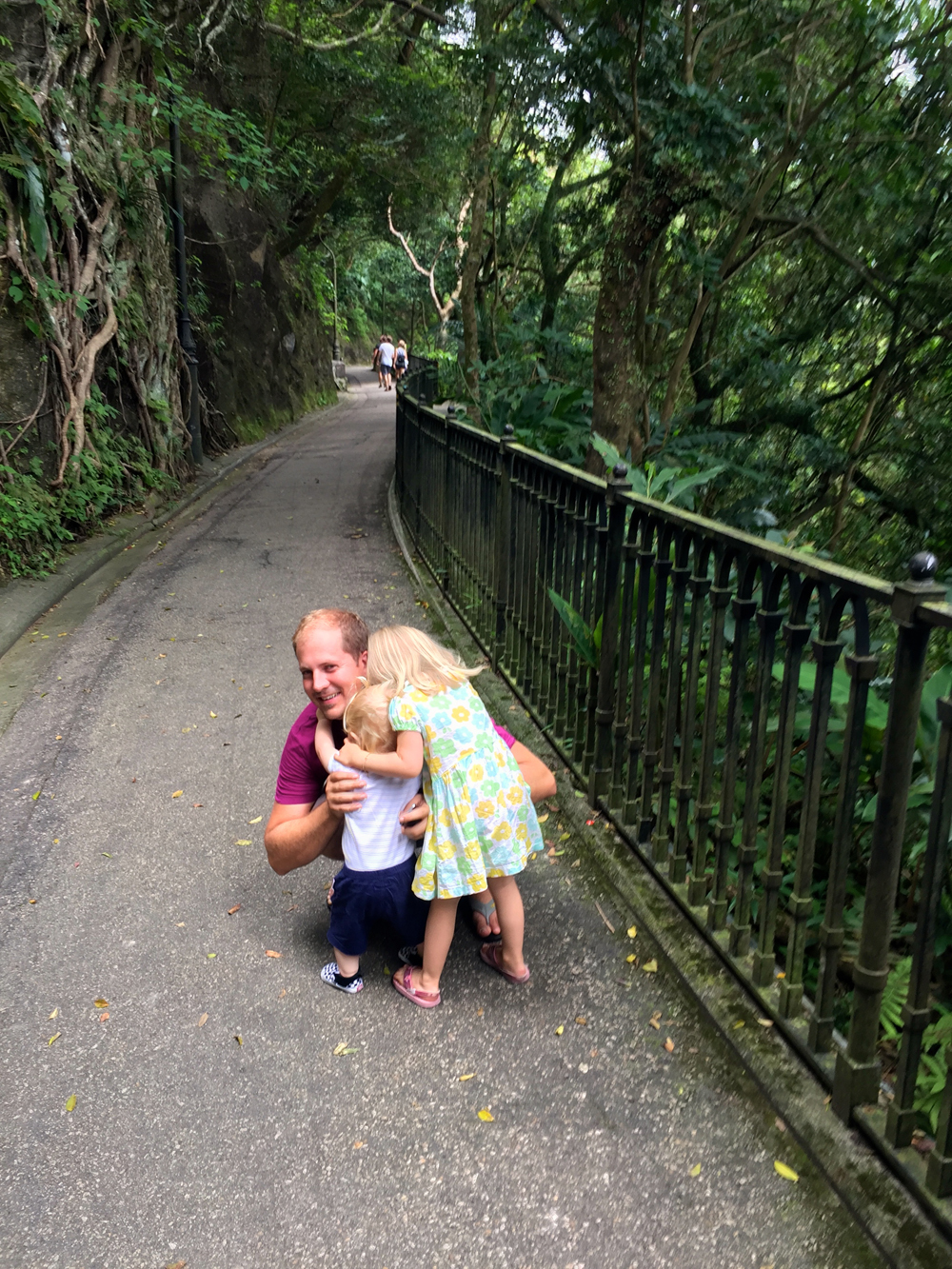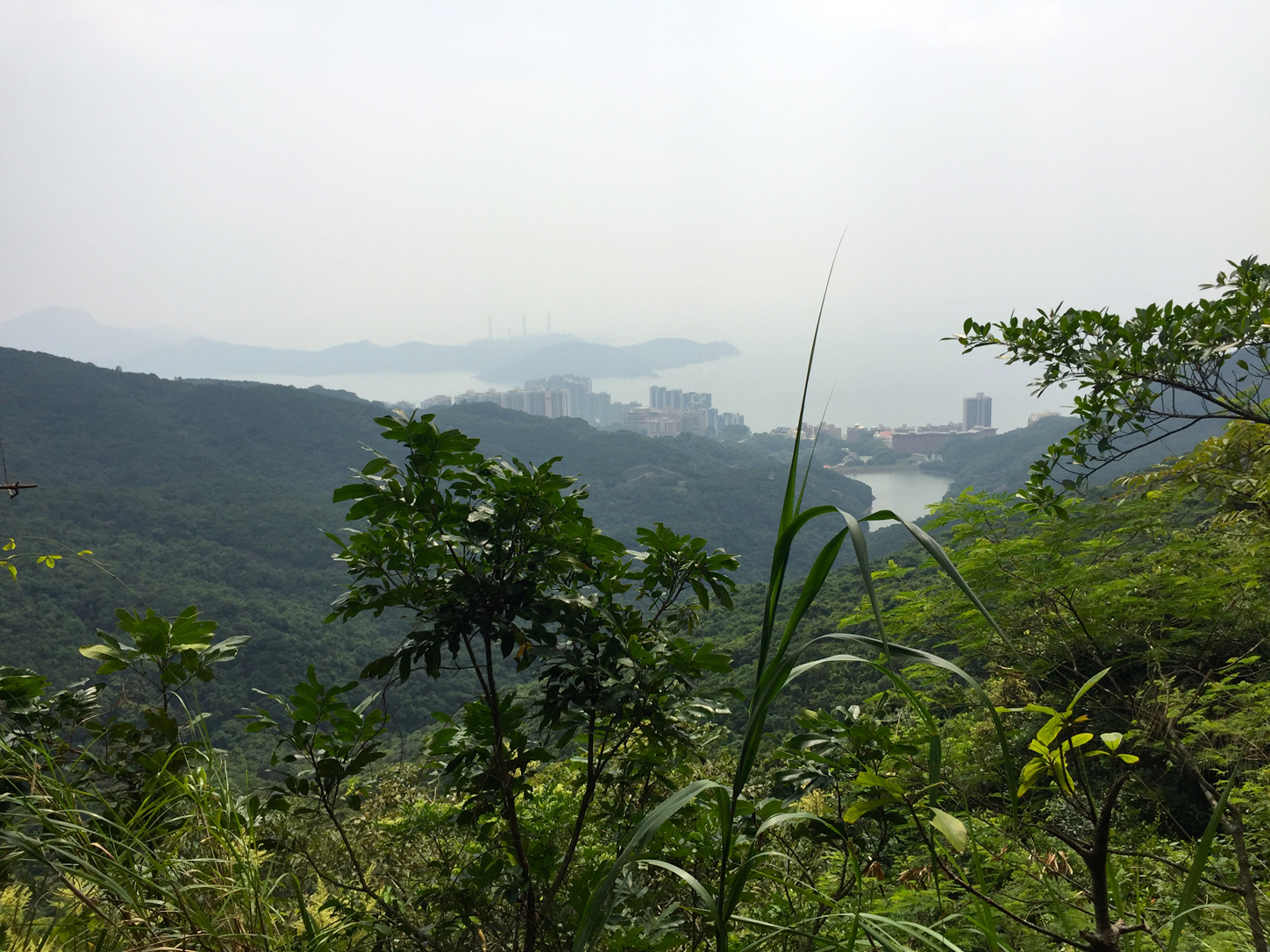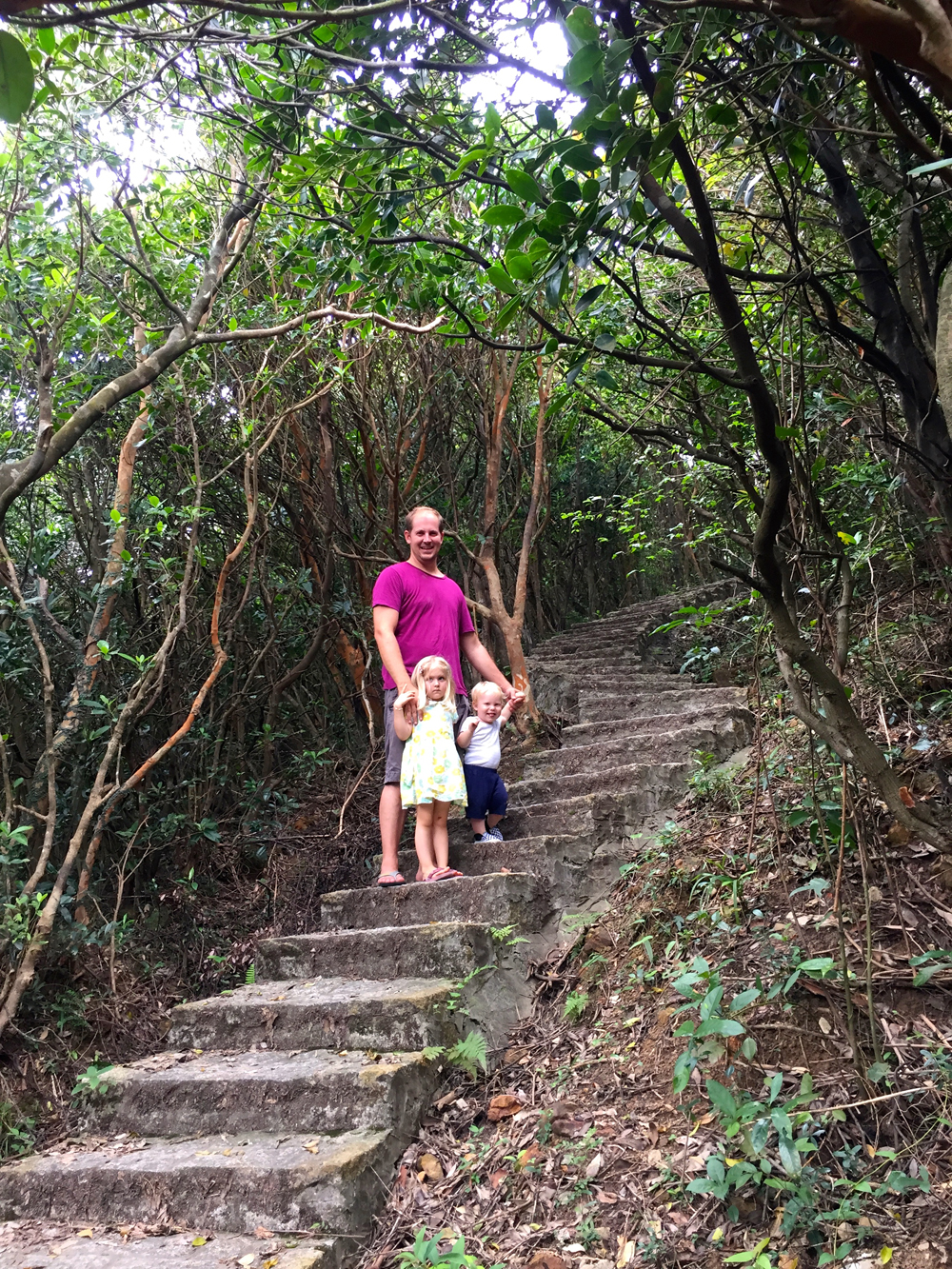 When we got back to the peak station we finally went up to the roof and got that million-dollar view.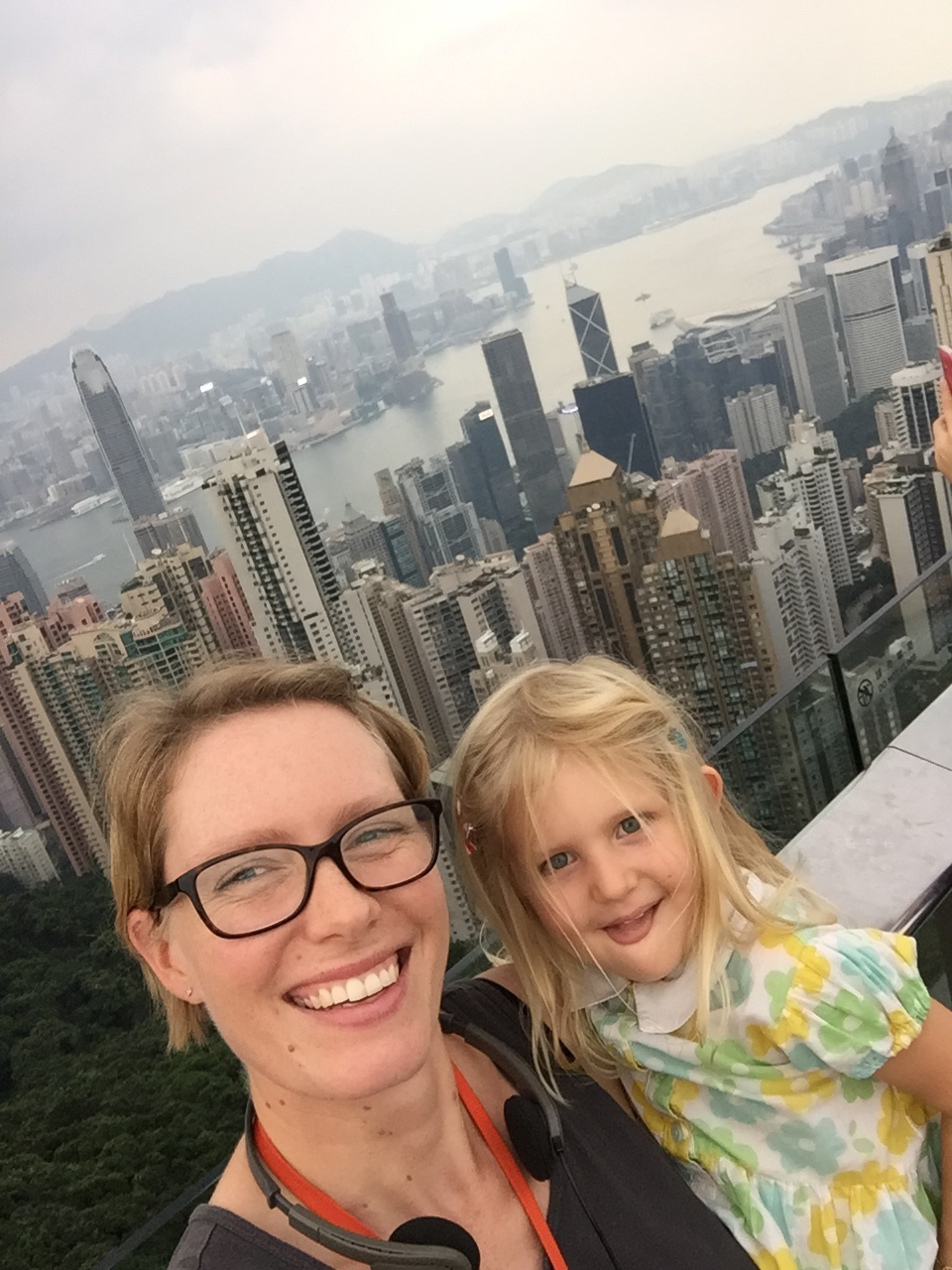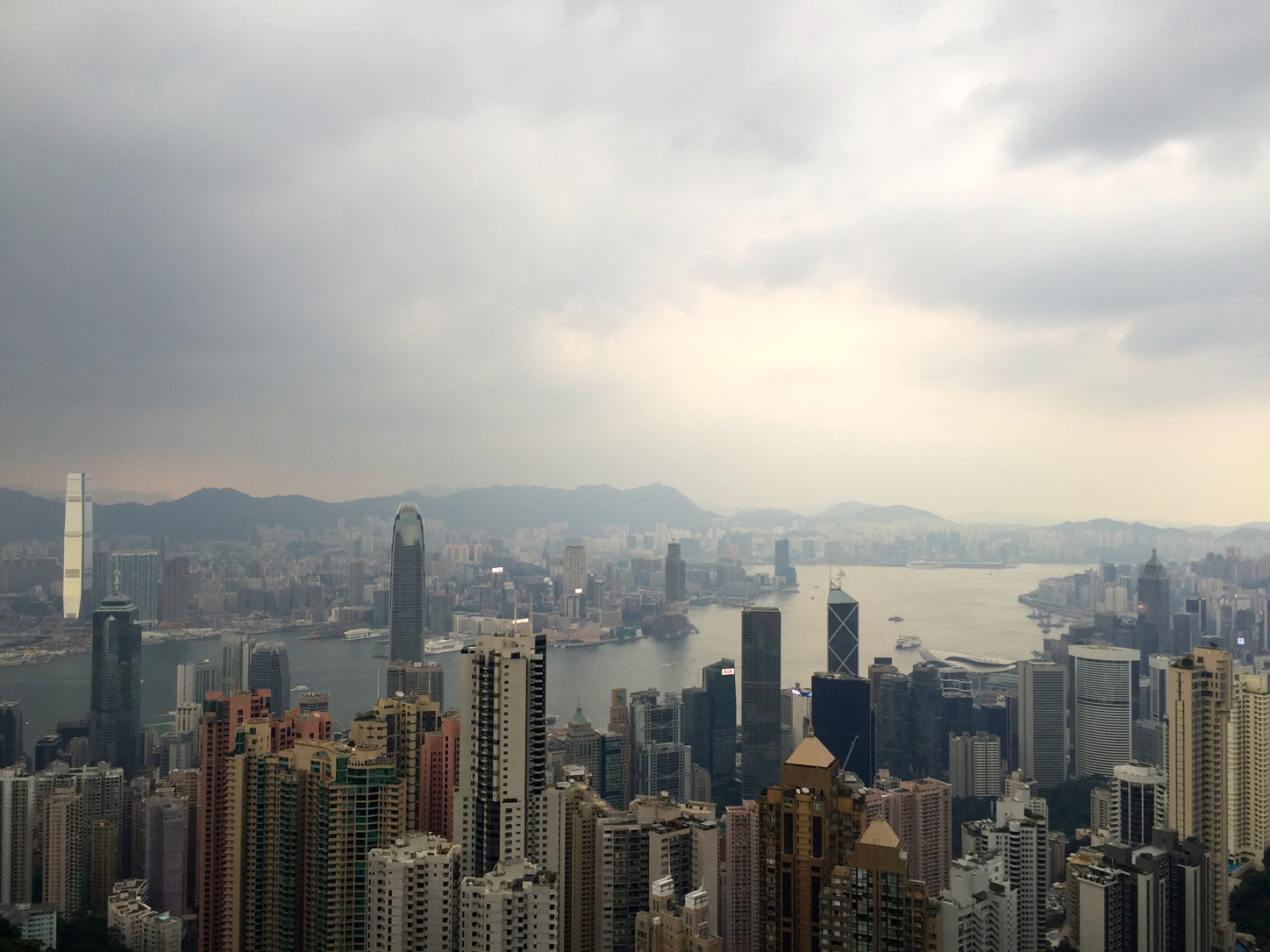 When we got back down the line to get into the cable car was so long, it went up the road, ACROSS the road and then wrapped around itself several times. As in, the people at the end of that line were probably going to make it to the peak just in time for closing time. And we thought we had it tough when we had to wait for half an hour in the morning.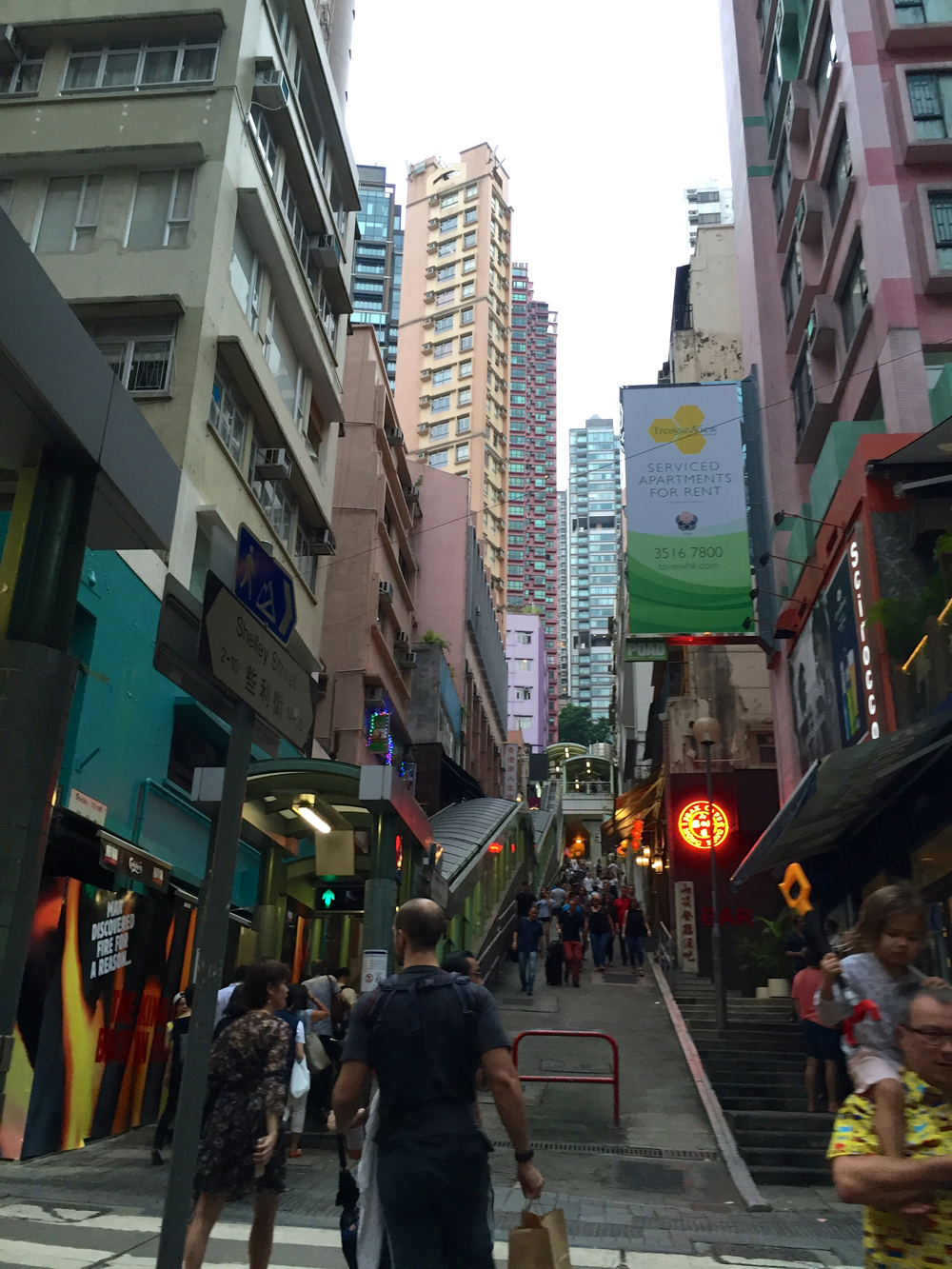 We all needed a drink to recover from that beautiful and exhausting first day.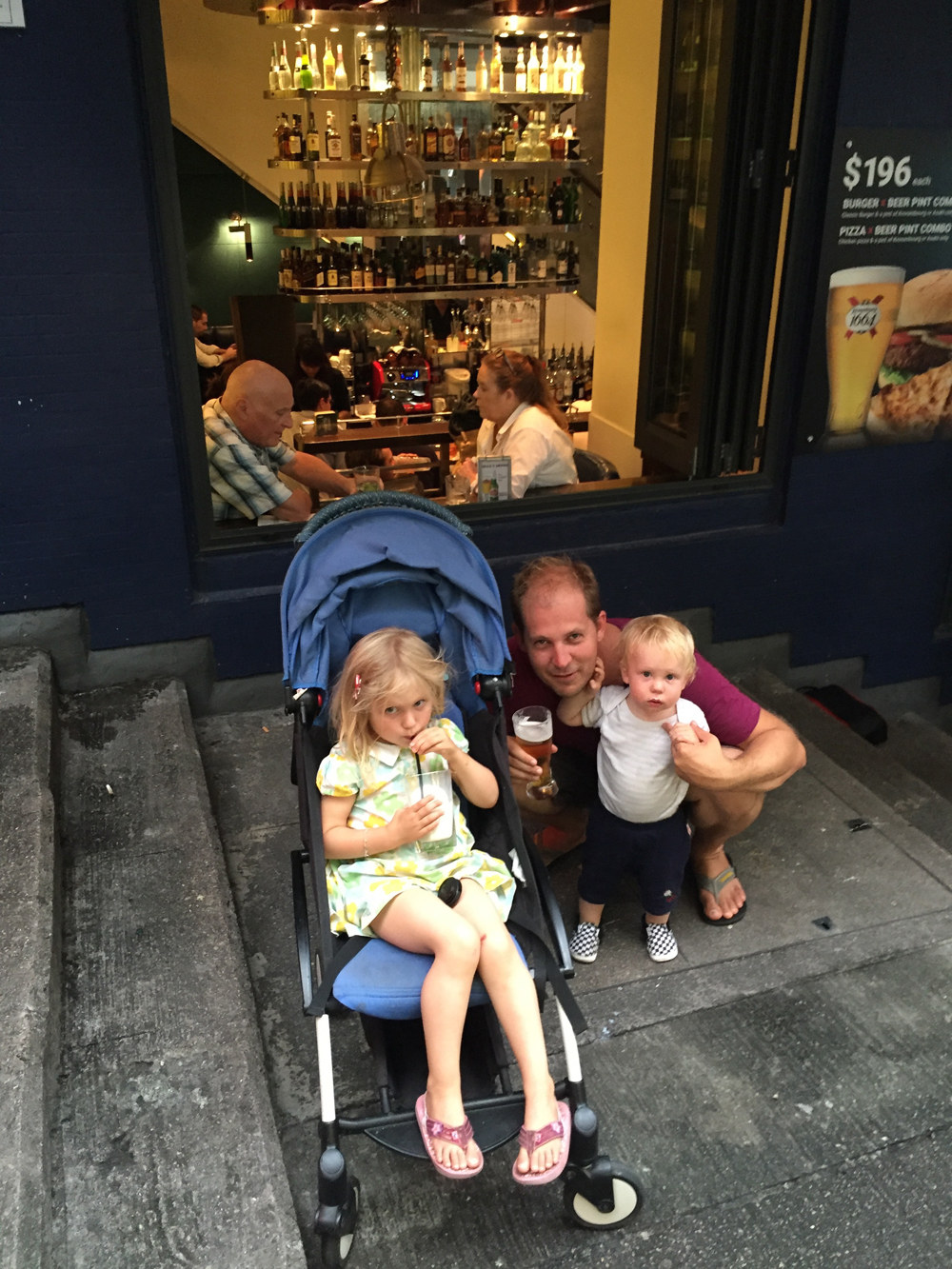 Then today, the weather was even better! Actually bonafide blue skies. So we headed out to Lantau island and took the gondola up to Ngong Ping village to see the Big Buddha. (That's the actual name, not making that up. It does have an official name too, Tian Tan, but nobody calls it that.)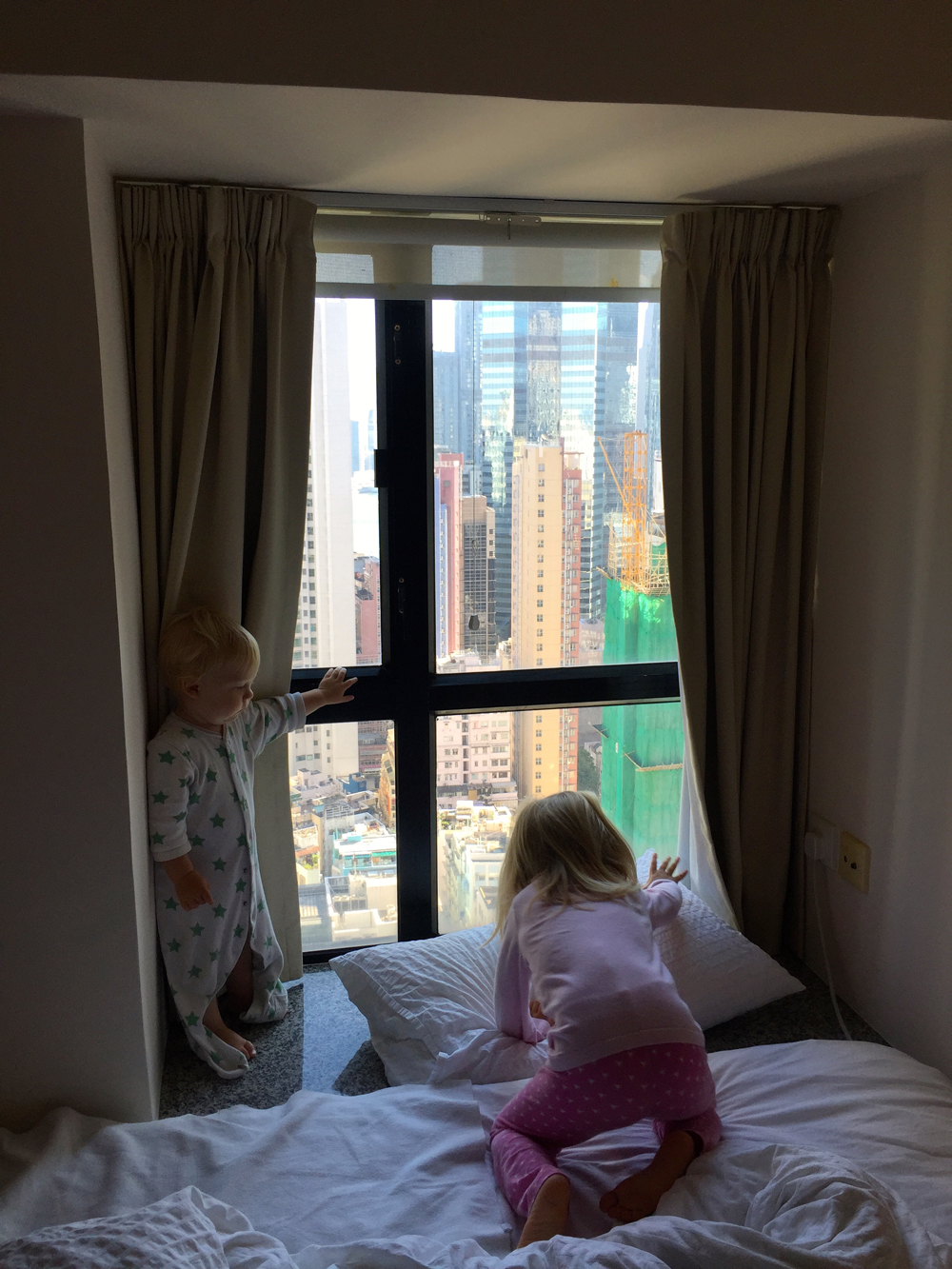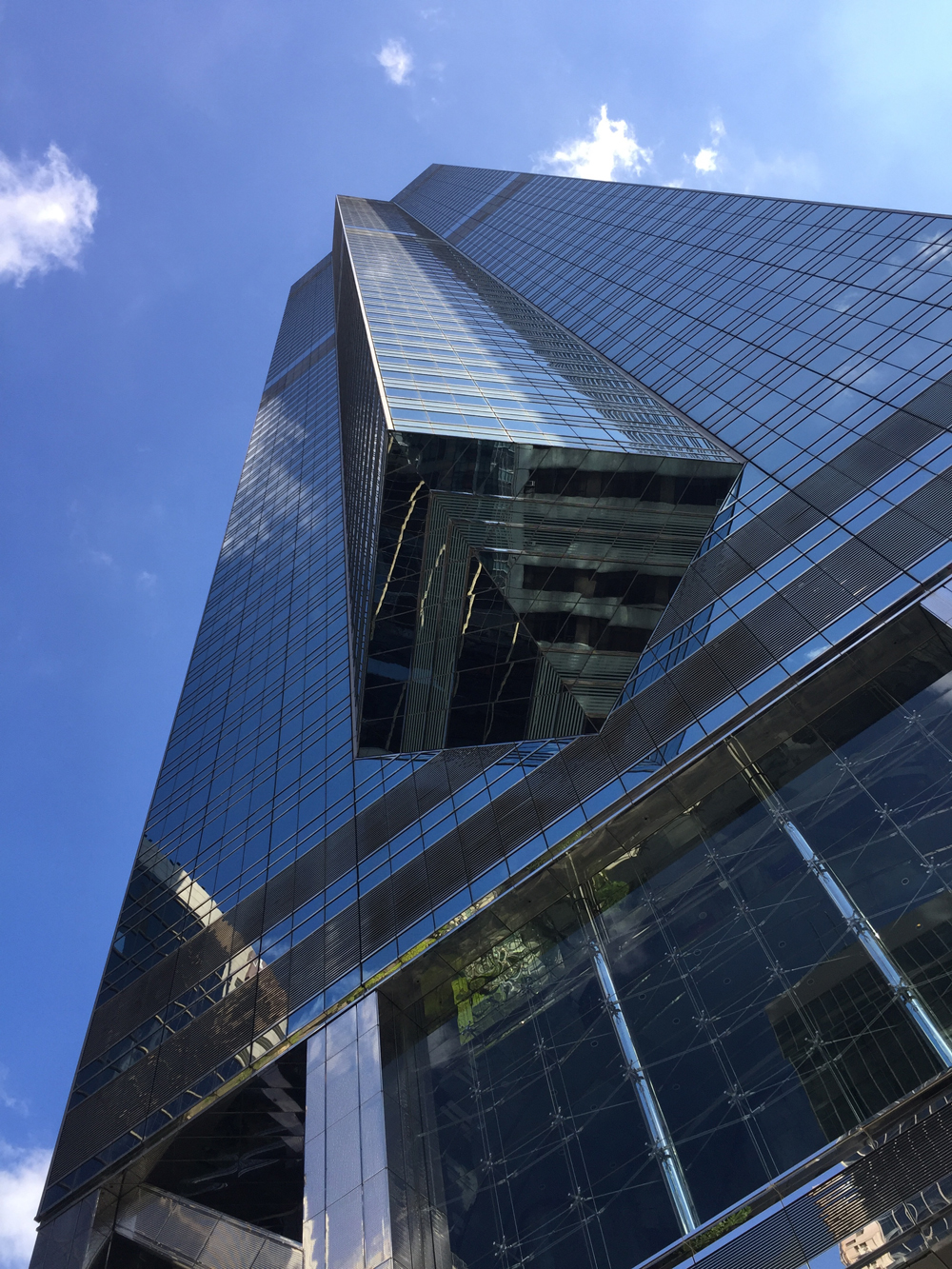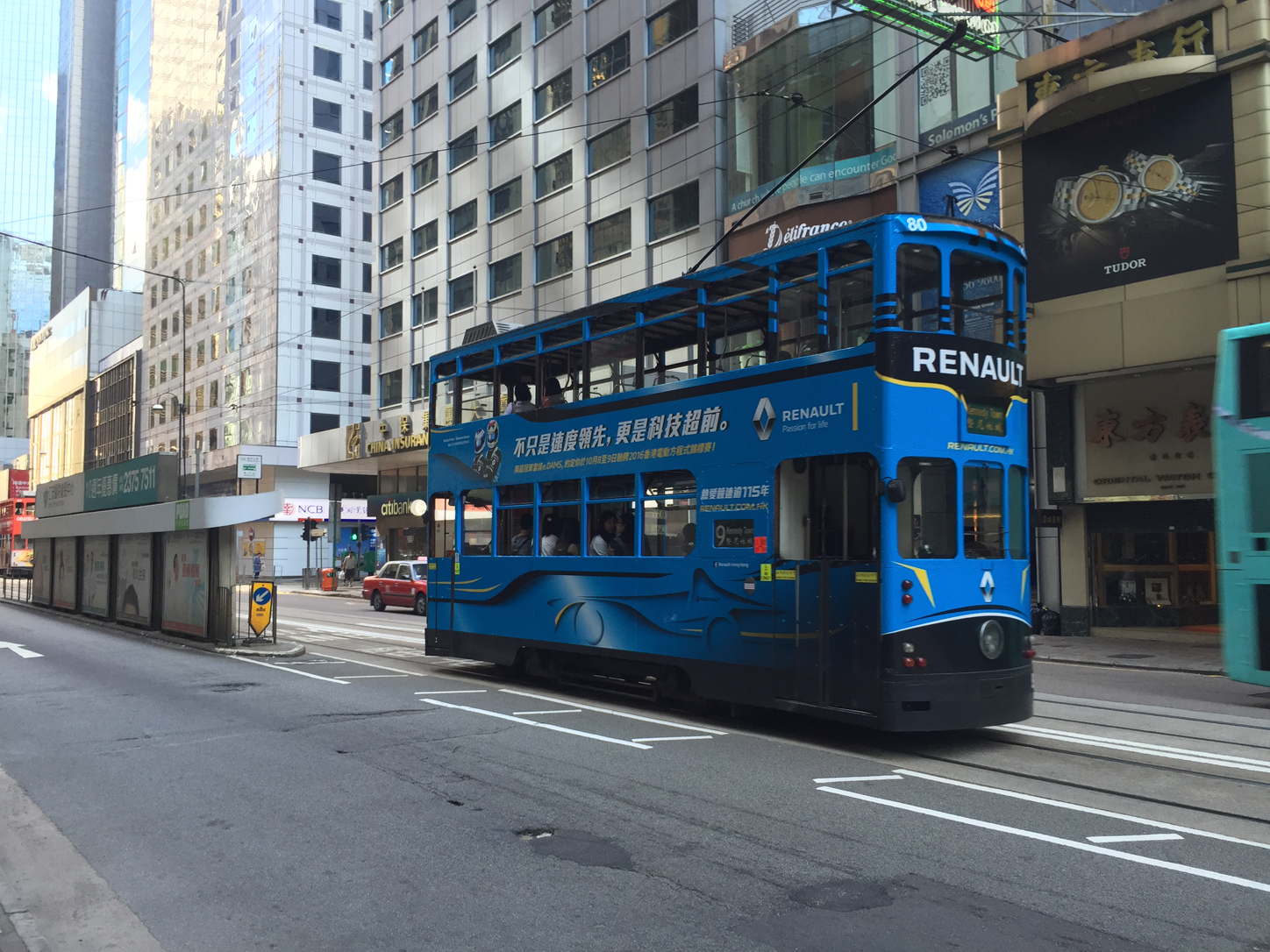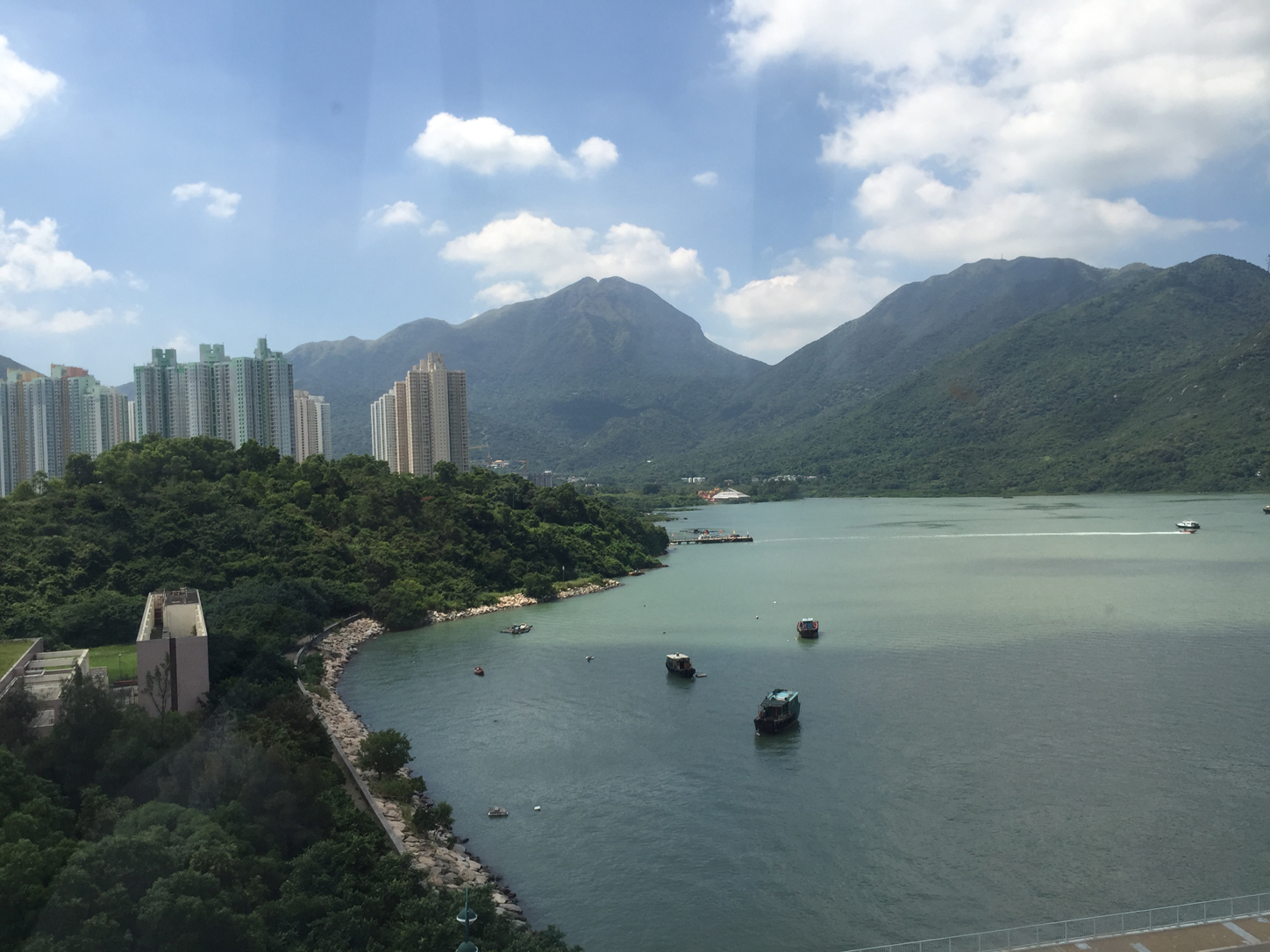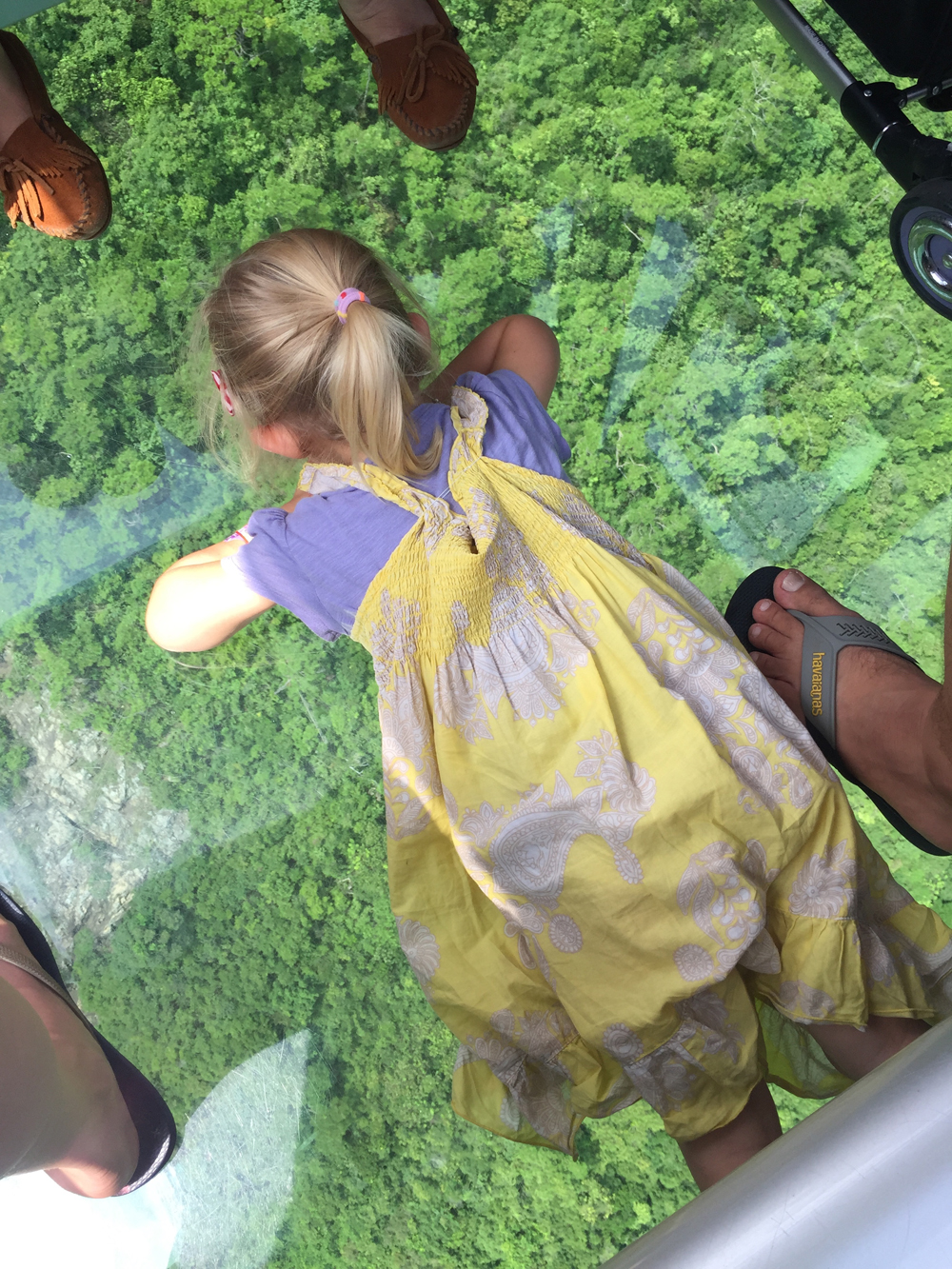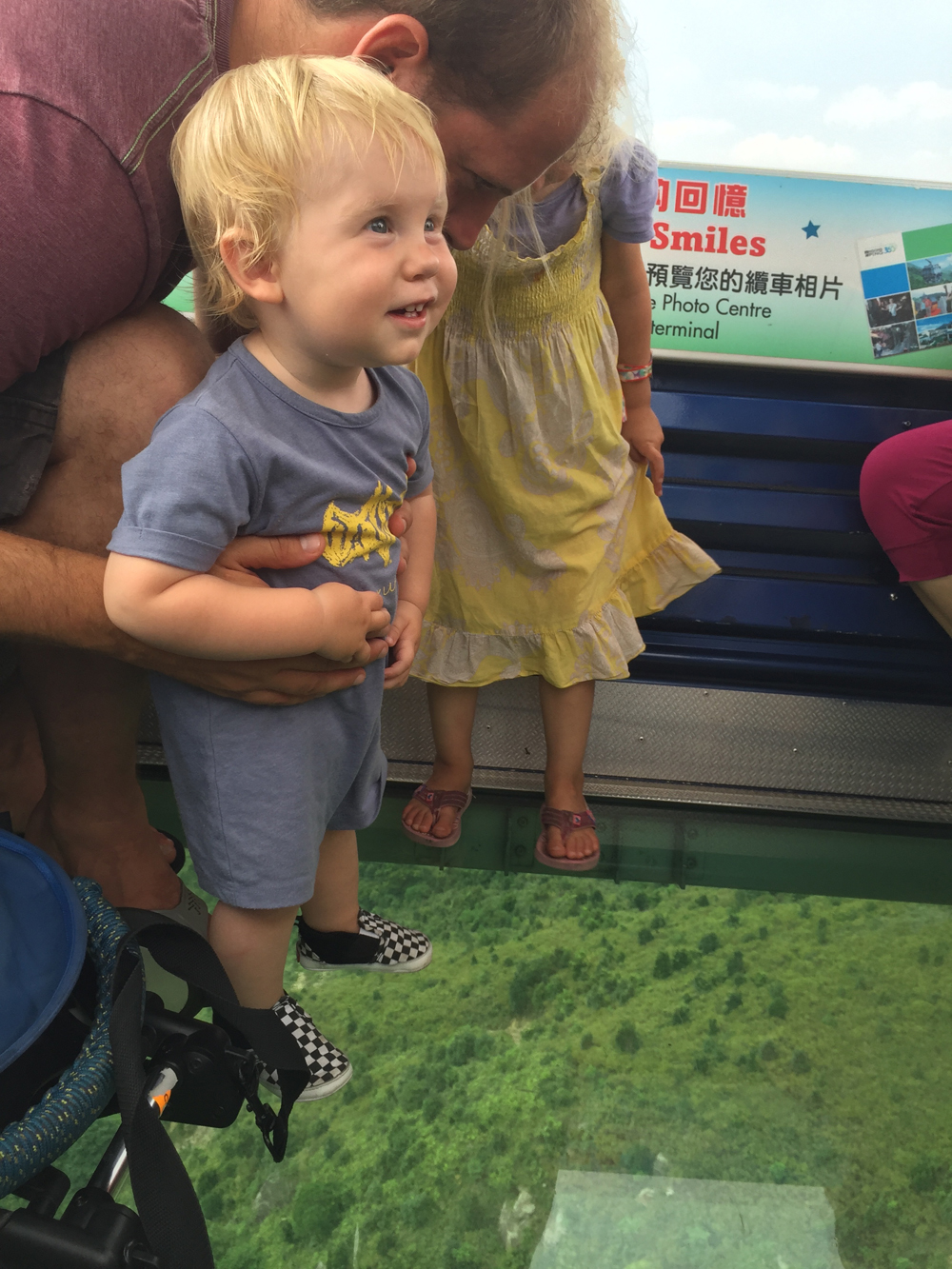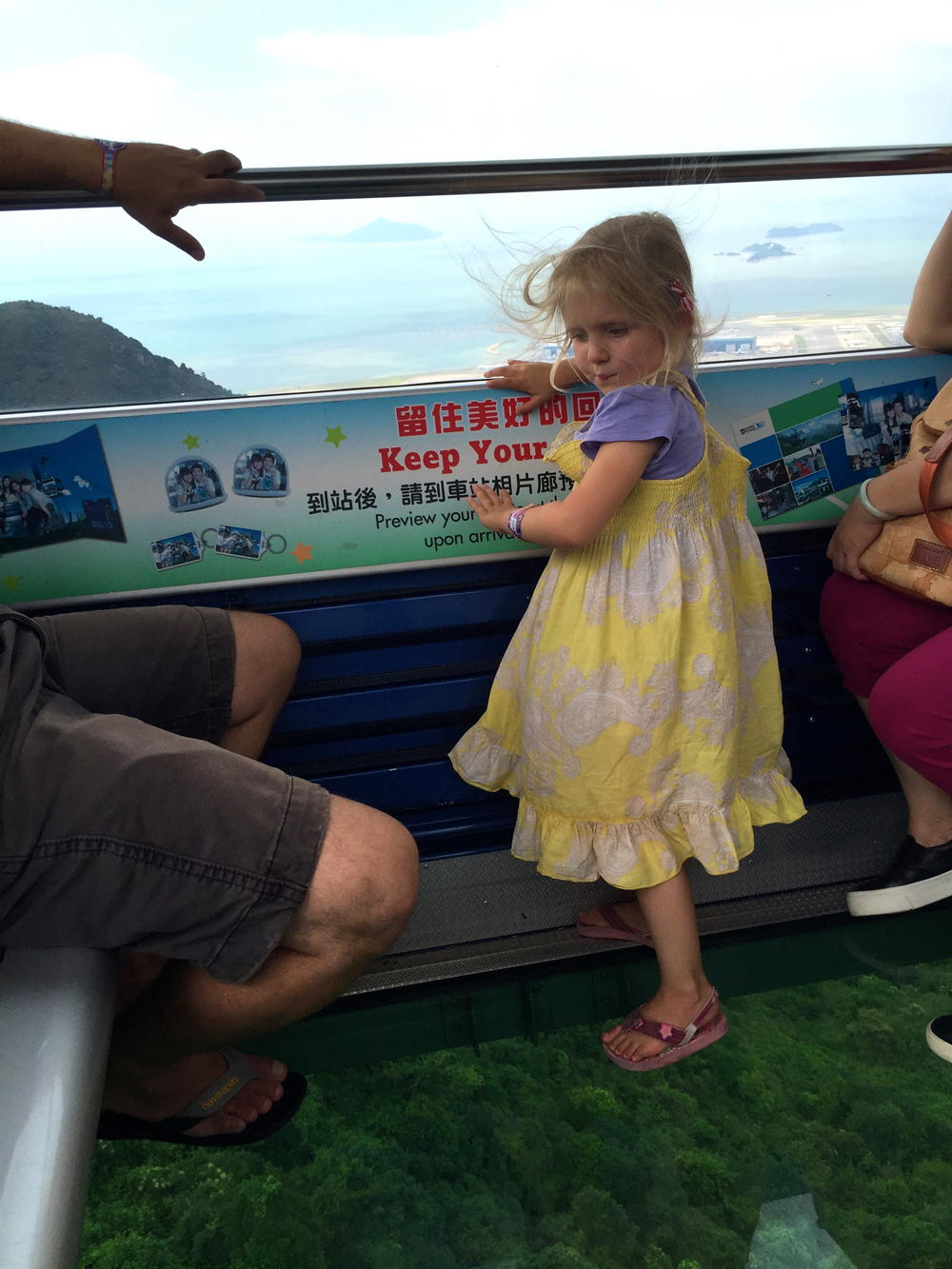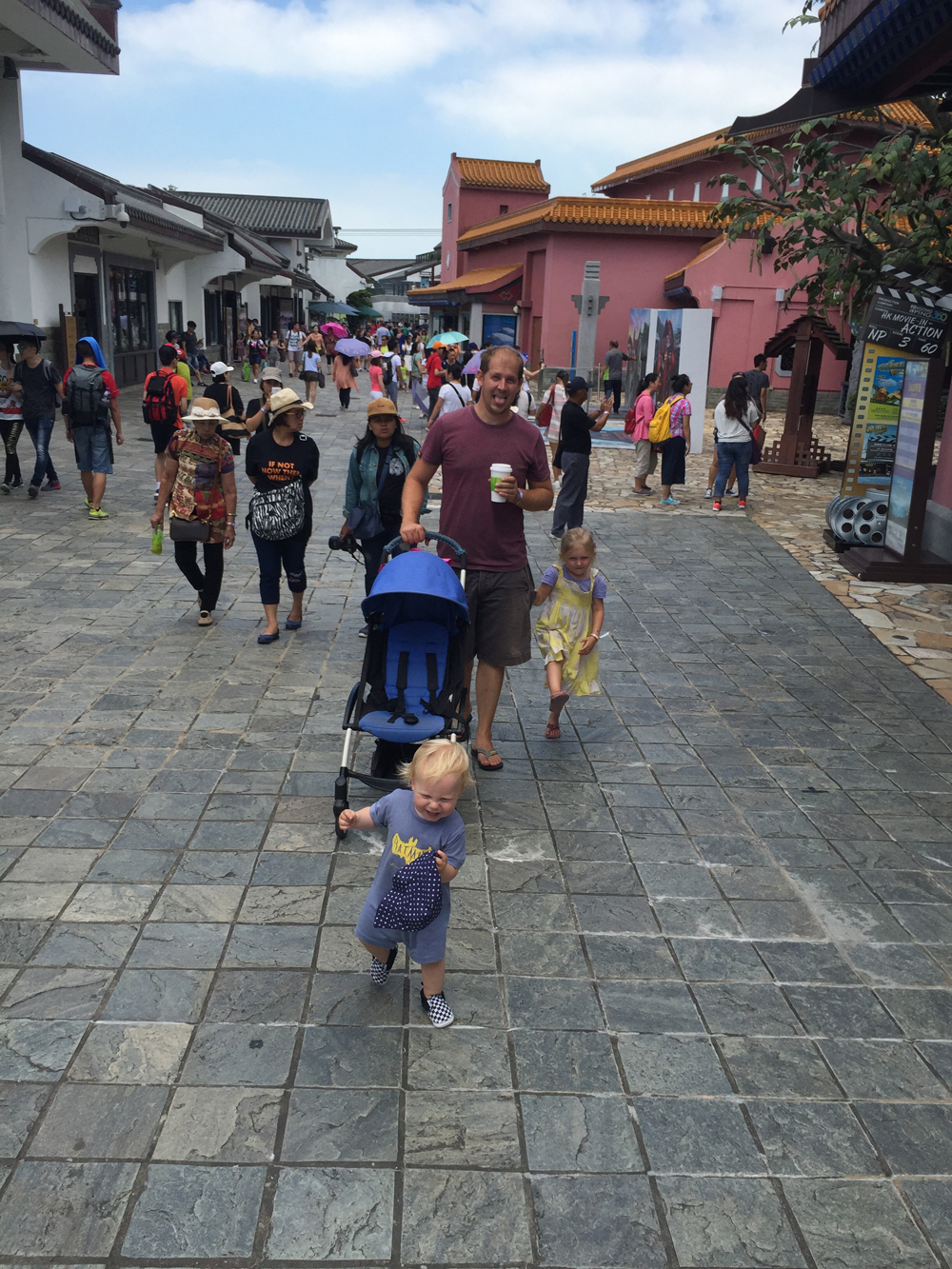 There are over 200 steps going up to the statue. I did every single one of them myself. Up and down. In the crazy heat. HA!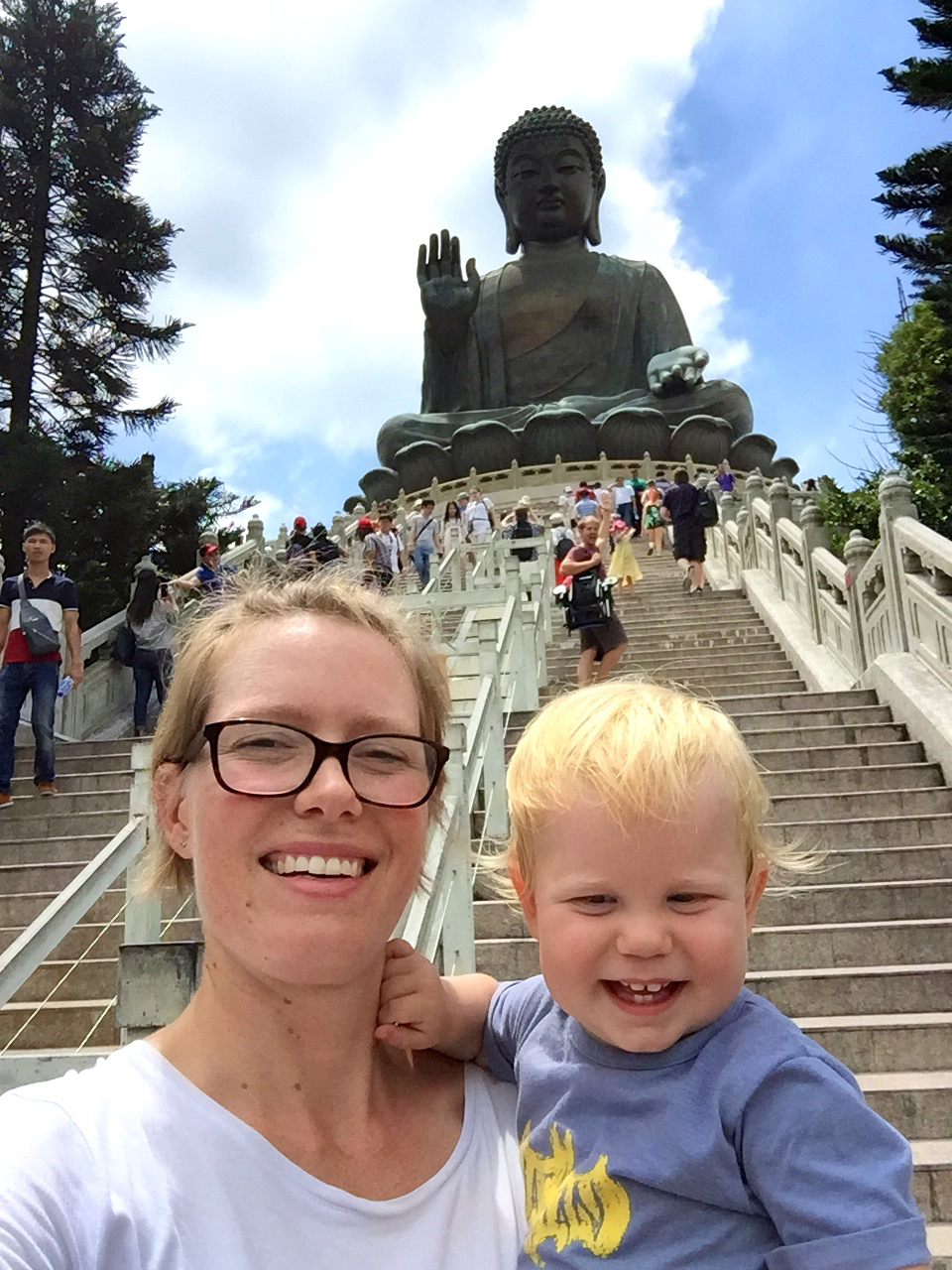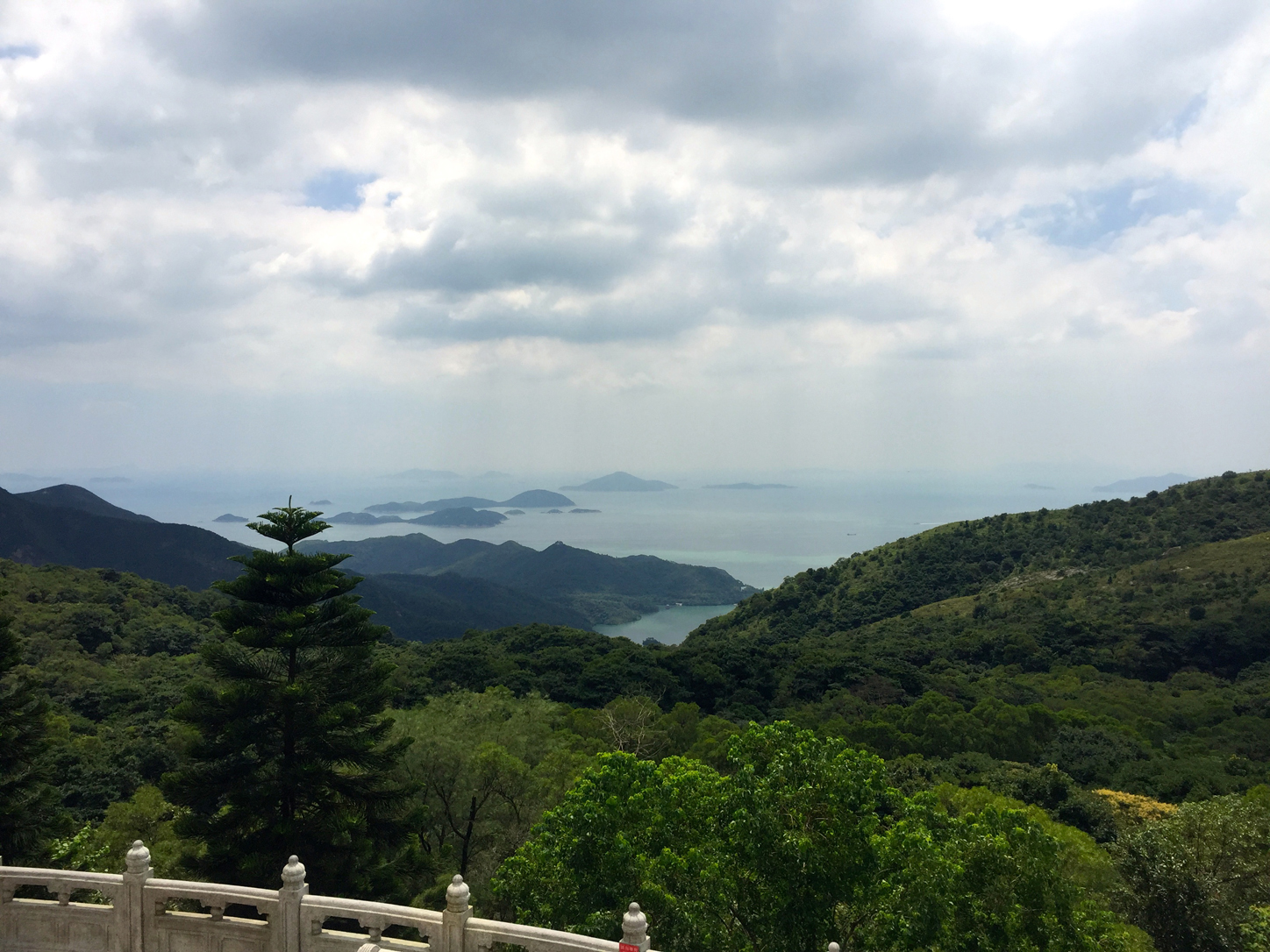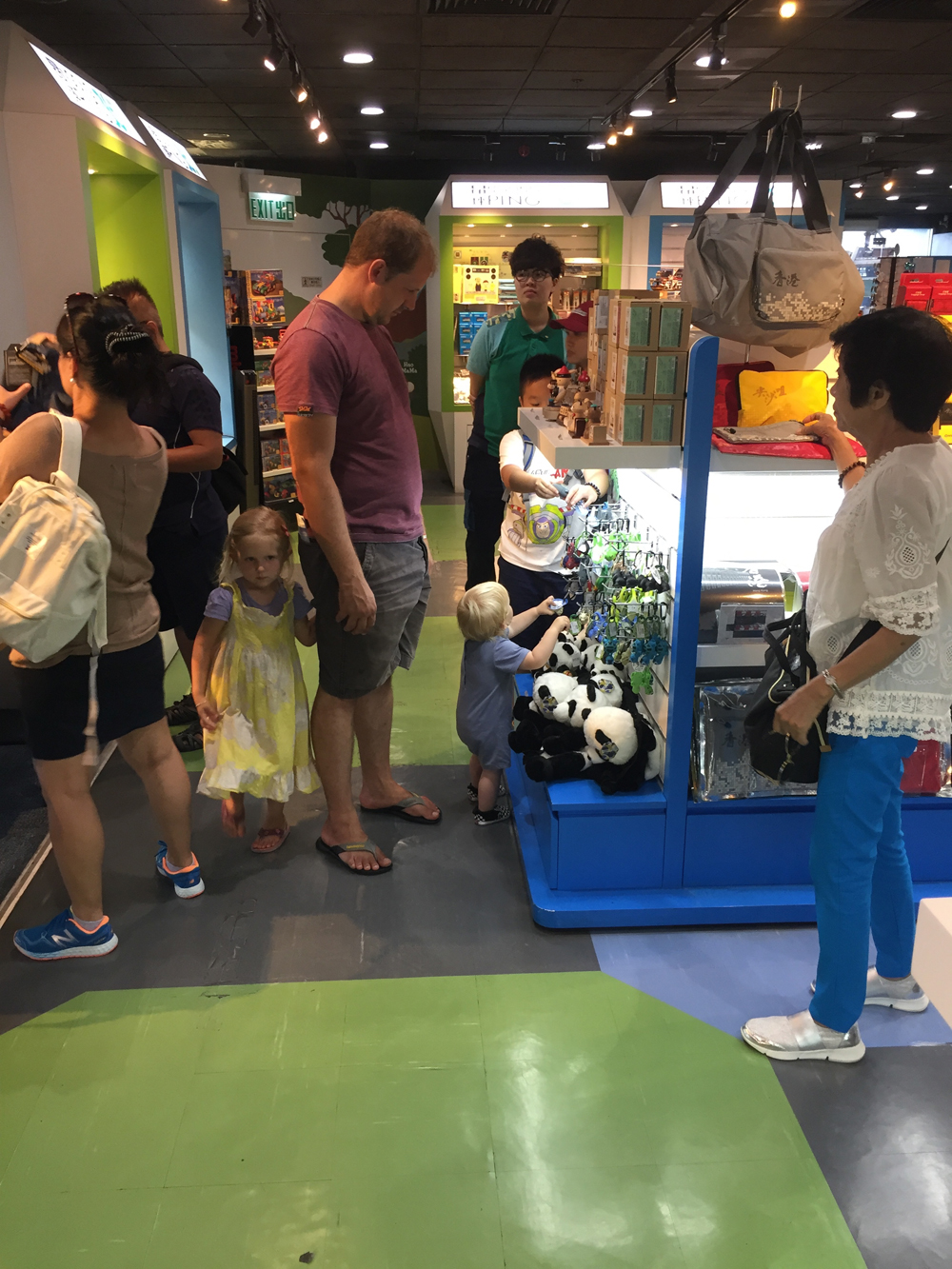 Two exciting days already and we still have lots left. Let's see what else the authorities come up with. So far, so good, oldies. Keep it up!
Night night everyone,
SmallPaw
2 Responses to "Hong Kong Heat"