San Francisco was so much fun that we only get down to writing about it now, after we've left the city. The weather was perfect and we felt guilty for any moment spent inside so we ended up walking all over the city, saw parks and places that we had no idea existed, ate delicious food from all around the world and all together had a perfect time.
We started our stay with the mother of all tourist attractions: Alcatraz. And really, how can you not when in San Francisco? Luckily we had bought tickets a few weeks in advance online and managed to get in for the night tour. I've never been on 'the rock' before so I can't compare it to the regular tour but Conor says he liked it better than the day tour. You don't have as much time as the visitors during the day tour get since there are only two ferries to take you back. If you miss those, you're spending the night on Alcatraz, whether you want to or not. So we made sure to be on the pier at the appointed time…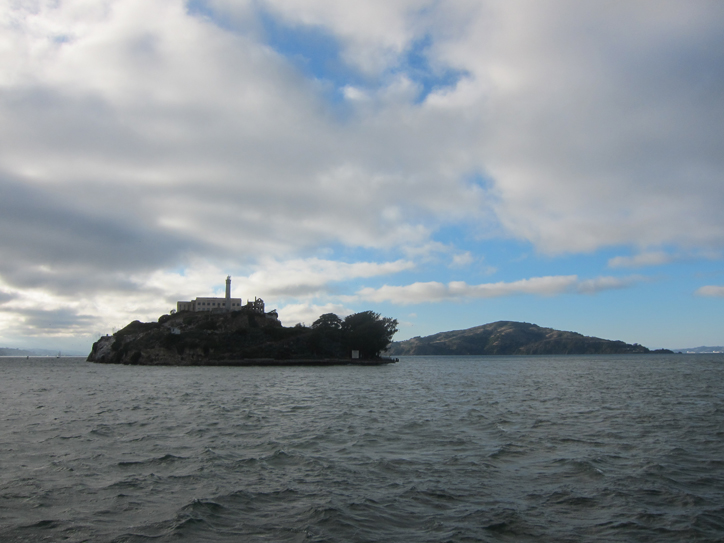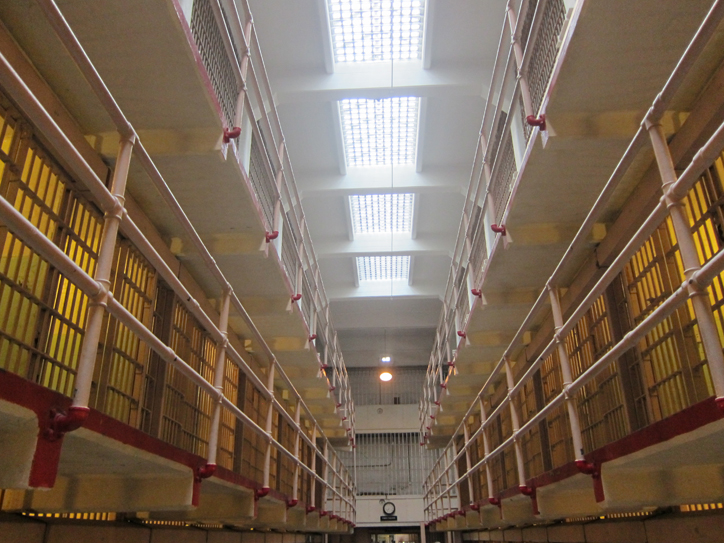 History books tell you that no prisoner ever successfully fled from Alcatraz but during our tour we heard the story of three inmates who sound like they might have made it. They were crazy well prepared with papier-maché heads in their beds to fool the guards, tunnels dug with spoons (or possibly other tools) and a raft made out of a rain coat waiting for them at the shore of the rock. They also learned intensive Spanish in the previous months so part of me roots for them and hopes they made it to Mexico just like Andy in The Shawshank Redemption.
Of course like any respectable tourist we also had to take a ride on the cable cars. Because the evening had suddenly turned foggy and cold, we decided to head down the Powell-Mason line to Fisherman's Wharf and warm ourselves up with some Irish coffees at Buena Vista. It doesn't get more touristy than that! Great fun though.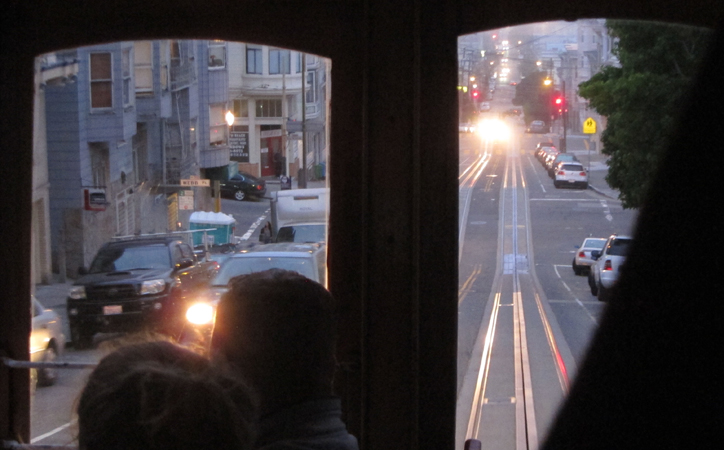 We also visited the cable car museum which is actually the place where all the cables for the cars intersect, i.e. it's the heart of the cable car operation. It reeks of burned metal and machine oil but the giant machinery and photographs of San Francisco from the last turn of the century are fascinating.
Like every other tourist in San Francisco, we also admired the steep streets (not so much when we had to climb them) and took silly pictures: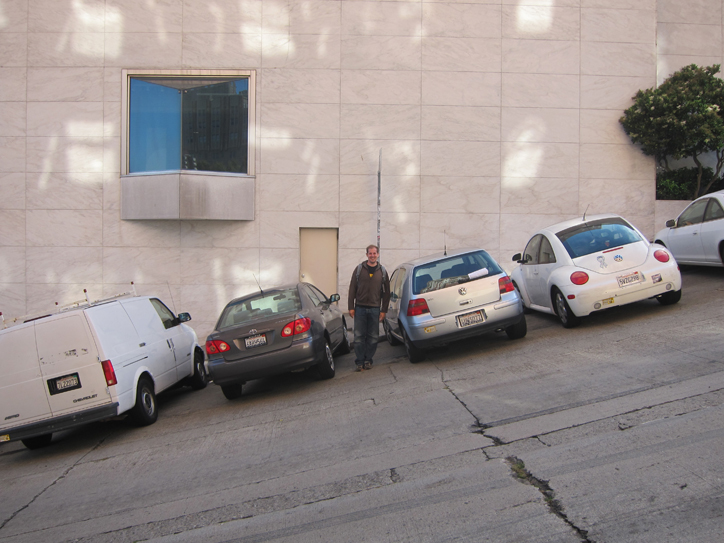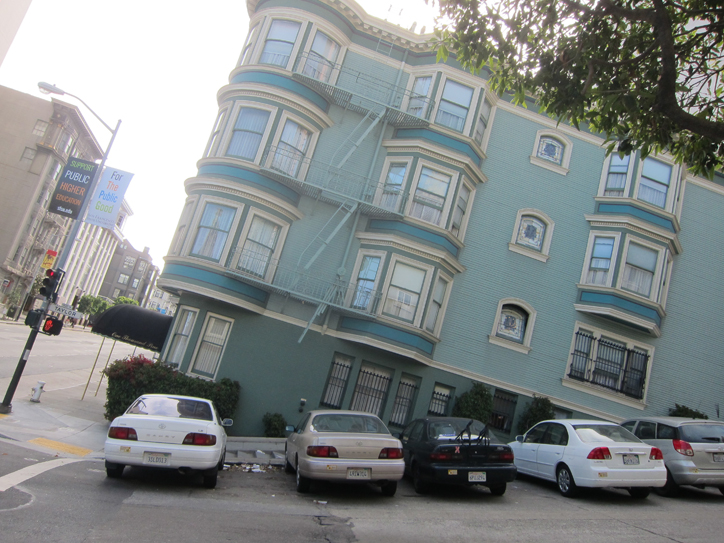 We had all sorts of tasty food in restaurants, at markets and cafes. Thai food at The Slanted Door, sushi at Blowfish, sandwiches and salads at Blue Barn and all sorts of goodies at the Ferry Building Market. Including these genius meat cones: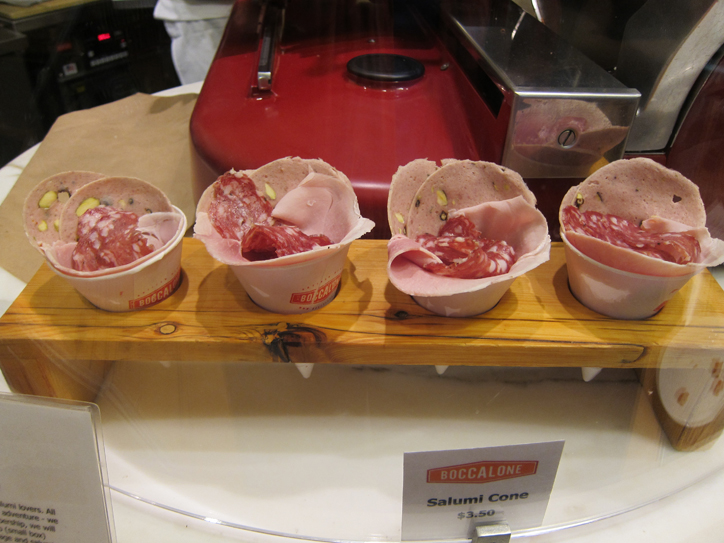 Now we're in Miami (always a great food stop, remember?), getting ready to head out to Costa Rica for a wedding. Life is tough; but I think we'll make it. 🙂