Grouse Mountain – which unfortunately has nothing to do with The Famous Grouse – is one of the many mountains on Vancouver's doorstep. It's a big attraction thanks to almost year-round snow. We shared our gondola ride up with several snowboarders and a couple of enthusiastic skiers which was pretty funny since there wasn't a speck of snow on the ground at the base station. (To be honest, there wasn't that much at the top either…)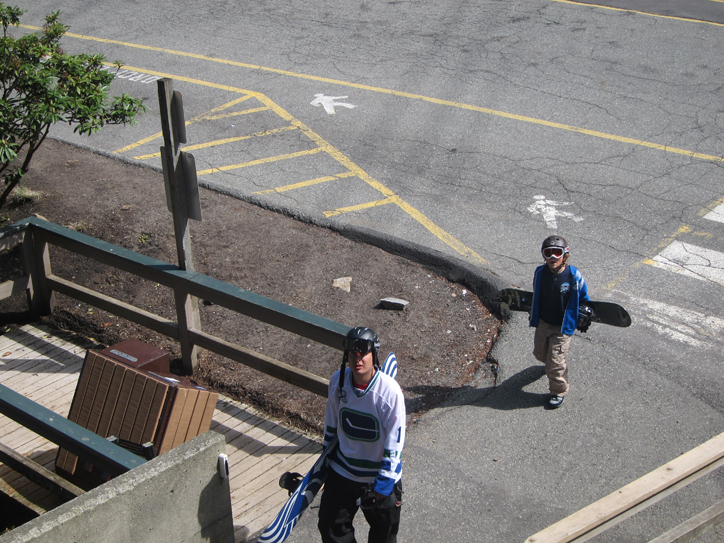 We didn't go up for the snowboarding though, we went to see the dramatically titled "eye of the wind", a wind turbine at the peak of the mountain. What's so special about this particular turbine is a small glass bubble at the very top of the tower so you can see the blades up close while getting a beautiful view of Vancouver and surroundings.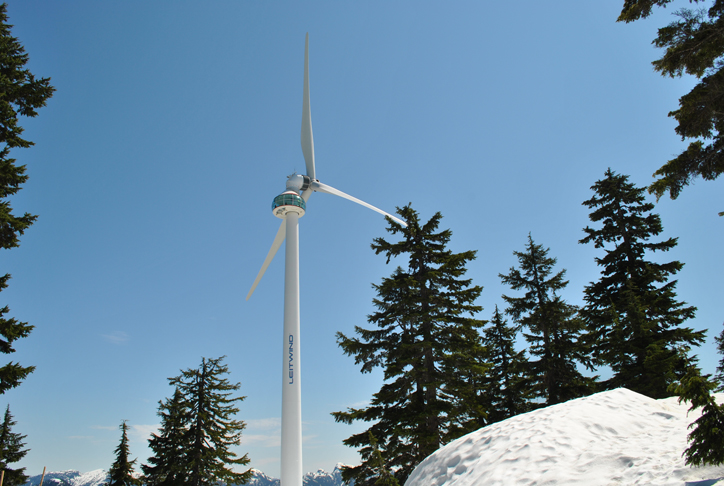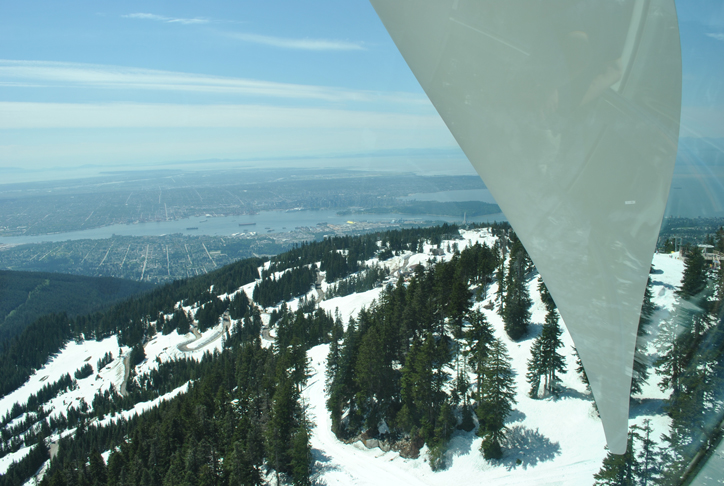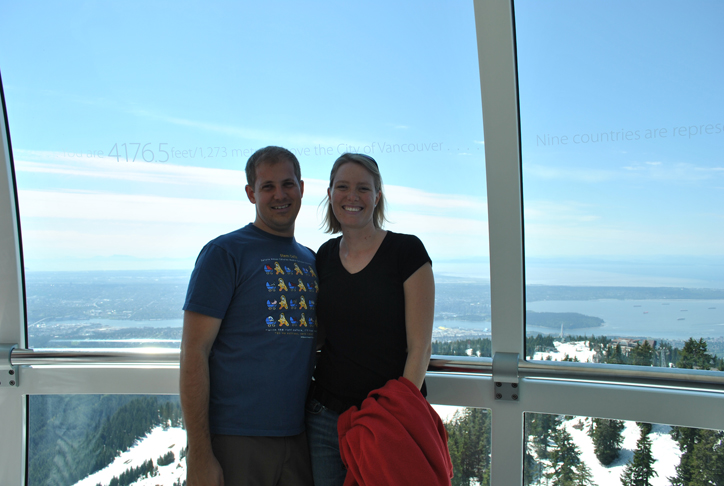 Apart from the wind turbine there's also lumberjack show which is a bit naff but there's a tree climbing bit that simply makes your jaw drop. It happened too fast for us to get a video but one of the actors is in reality the "Ironjack World Champion" (i.e. world's best lumberjack) and you can get an idea of his talents here. Like I said, jaw dropping.
There's a small wildlife refuge at Grouse with two grizzly bears and a few wolves. The bears had just woken up from hibernation a few days earlier and were mostly interested in filling their bellies. The wolves all seemed to have succumbed to heat stroke and were not as photogenic.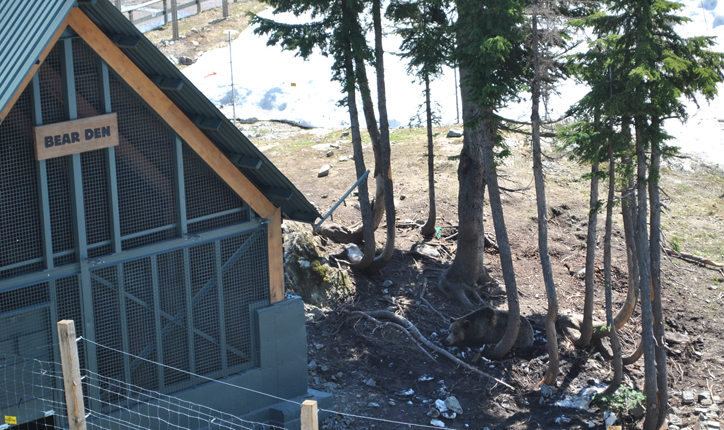 We also tried our first poutine up on Grouse mountain and it very much agreed with us. What's not to love about fries with gravy and cheese? Unfortunately we were then too full to sample the enticing beaver tails at the hut next door. Next time…