As nice as the Canadians are, they do have the crazy hidden somewhere deep down… The Canucks just lost to the Bruins in the Stanley cup final and things are going apeshit here in the city. There's a giant pile of trash being burned downtown, a couple of cars were flipped and now people are taking naked pictures in front of the trash fire (loving the live TV coverage)!
This is the view from our apartment: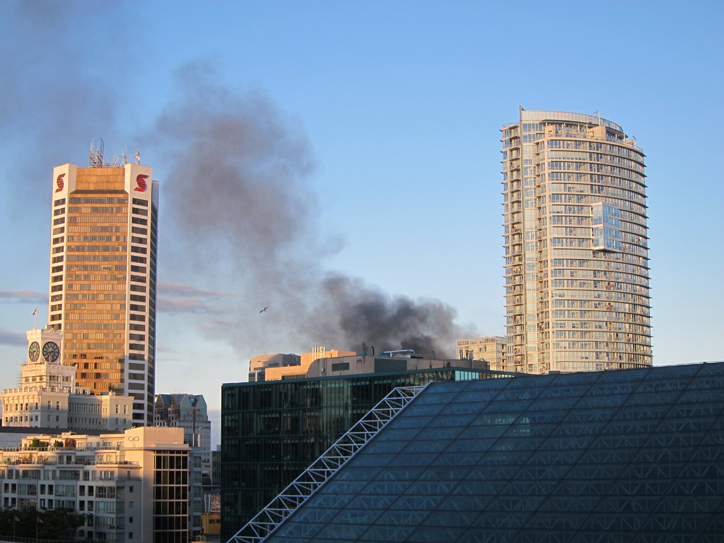 Update: Pictures from our side street, cops getting ready with their tear gas guns to handle the rioters.
From here it went downhill with the tear gas, so I quickly left for the safety of our roof, for the wide shot of the tear gas and the people running.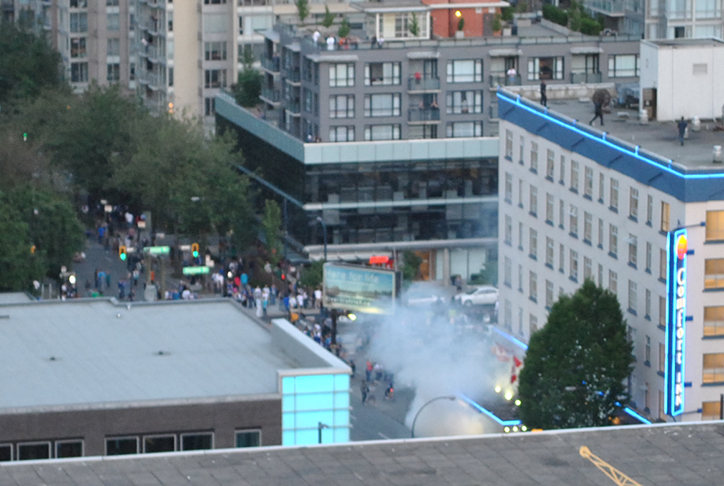 One Response to "Violence in Vancouver"