Hello kind reader,
I hope your summer is progressing swimmingly. Here in Mallorca things are swell.
I just turned 4 months old and pulled a few more tricks out of my bag to keep the authorities interested: some vocal work with the letter 'R' (tough going to roll that in the back of your throat for the correct German pronunciation), reaching, grabbing and holding things so I can stuff them into my mouth (all those fluffy animals are mighty tasty) and lately I've been trying to imitate the authorities and sit on my behind. It's not as easy as I thought it was going to be – after all they do it all day long, how hard can it be?! – but I'm starting to get the hang of it.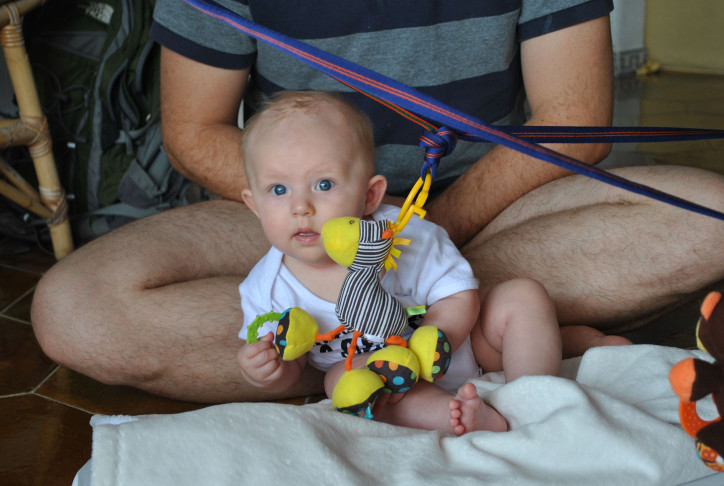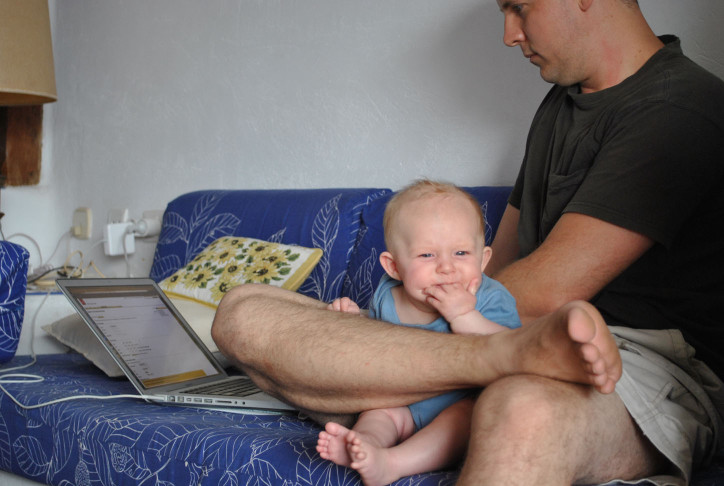 The maintenance guy also took me into the sea one evening which was sort of exciting because I got to practice more sitting.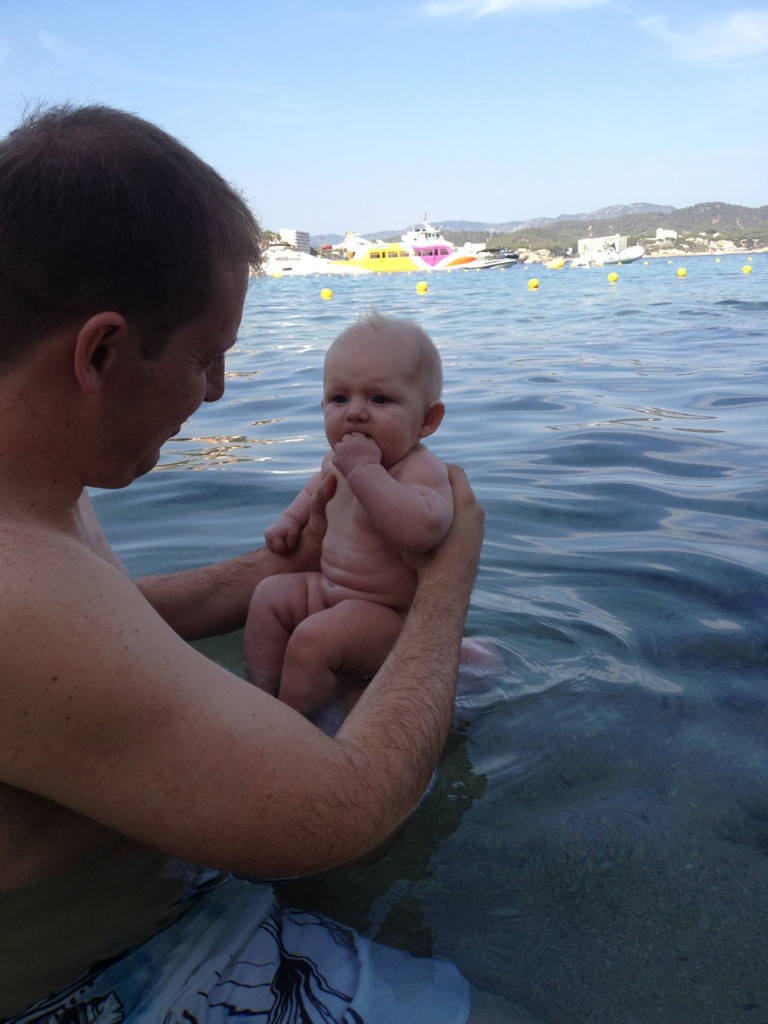 Unfortunately we didn't stay long because the authorities kept fussing about the cold and whether I could handle it. Silly people. Next time I shall convince them to stay longer so I can do some more sitting.
To congratulate themselves on my first dip in the sea, Catering and Maintenance went for an iced coffee at the beach café afterwards. As usual, I got bupkis. Just another opportunity for sitting. But this time in my OWN chair. Moving up in the world!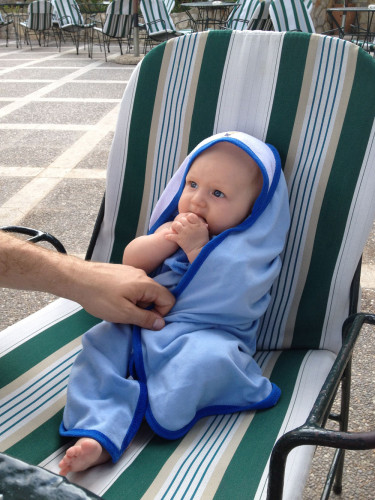 We also went for another walk to Camp de Mar. Much more exciting than last time because now I get to ride front facing with Maintenance. Much better view than his sweaty shirt front…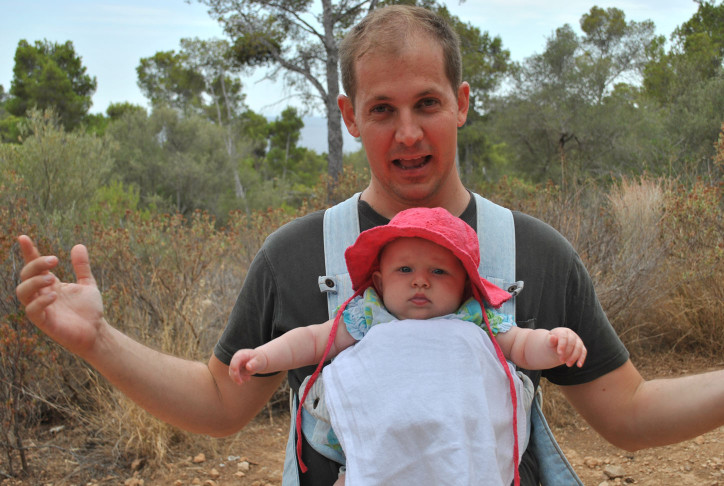 Lest you be concerned that I'm doing too much sitting now, don't fret dear reader, I'm still lying down every chance I get: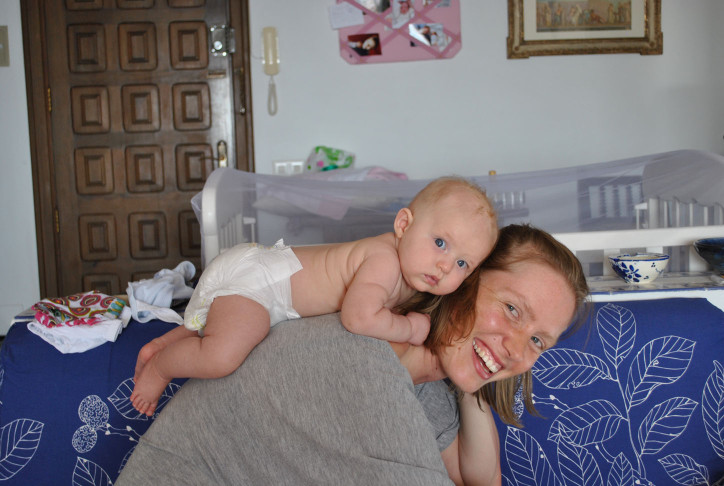 2 Responses to "Sittin' Pretty"