Dear reader,
Yet another new country, woohoo! And it's warm again, thank god. (Nothing against Germany but that weather? Not my thing…)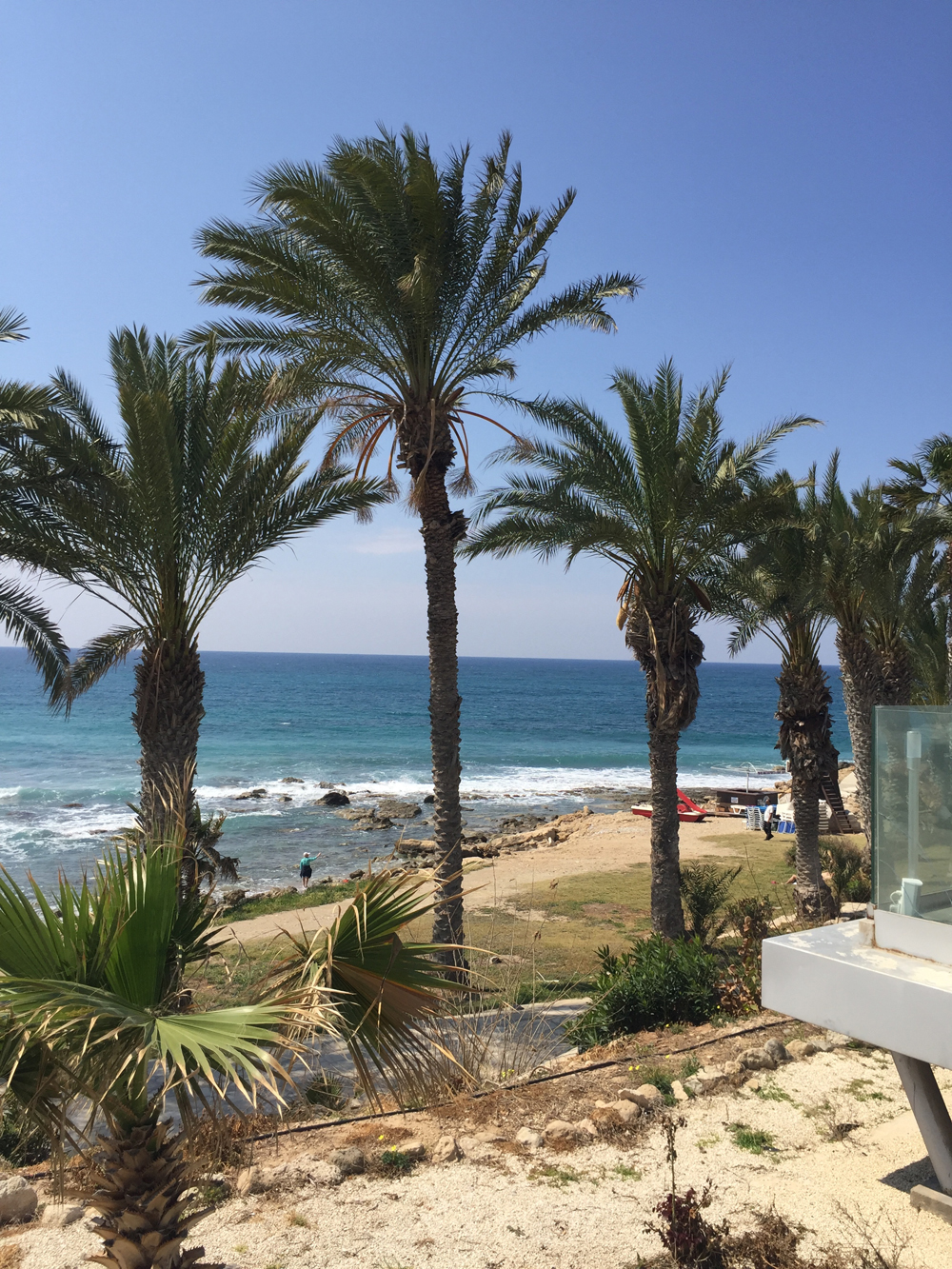 So yeah, Cyprus is wonderful. Warm, beautiful, relaxed and full of friendly people. We arrived a bit late on Sunday night and the authorities hadn't thought about dinner but the restaurant next door gave us a liter of milk, for free! Lovely people… (This is where the bag of Rice Crispies we've been carrying around since Lisbon came in handy. Instant dinner!) Of course to say thank you we had dinner at the restaurant the next night when it wasn't quite so late and none of us were so grumpy. Treated us like rock stars and the food was delicious. So, like I said, very nice people.
Paphos is famous for its mosaics so of course we had to go see them. And they did not disappoint. On the contrary, we liked them so much that we went back again on the next day to see them all.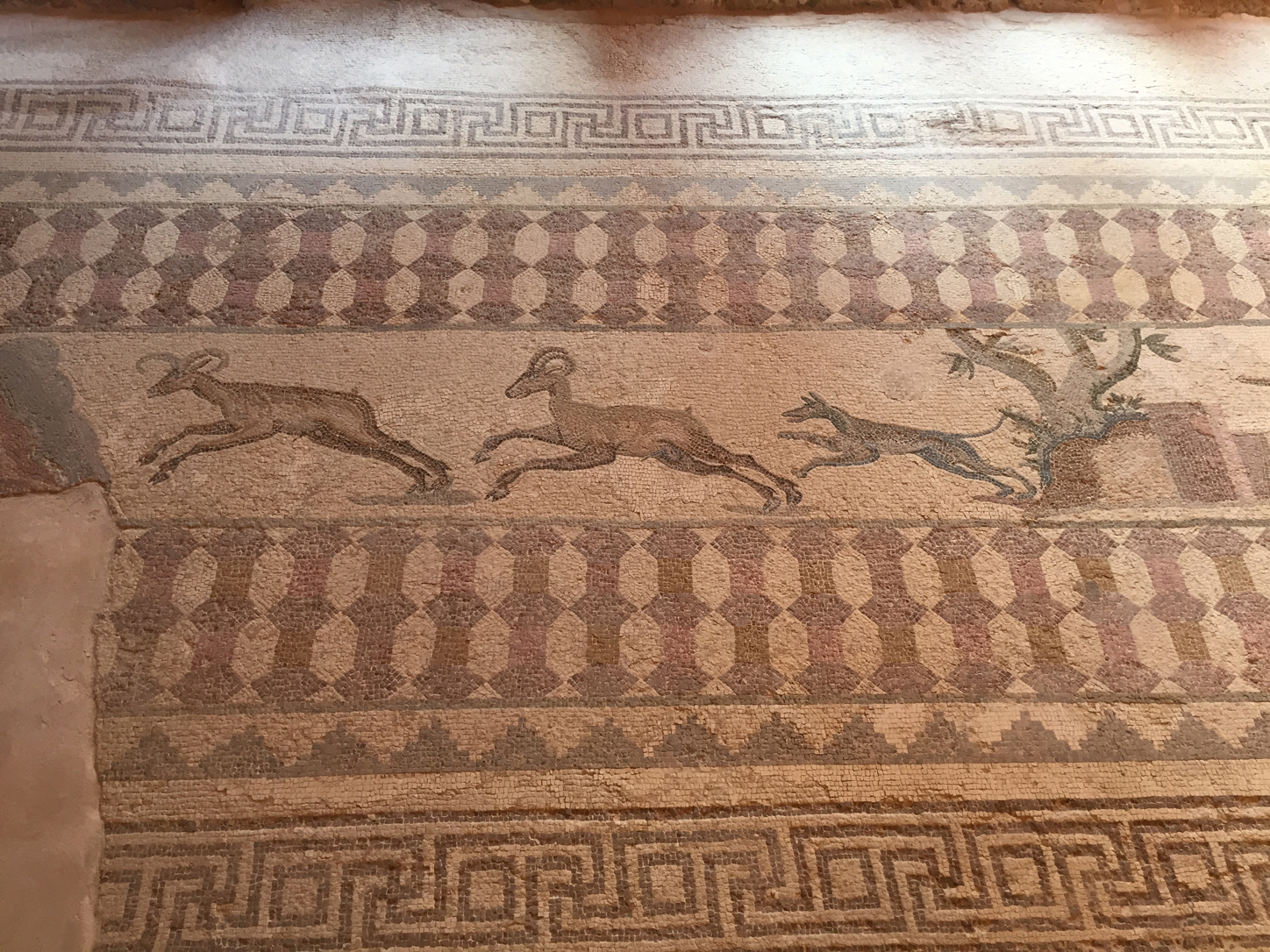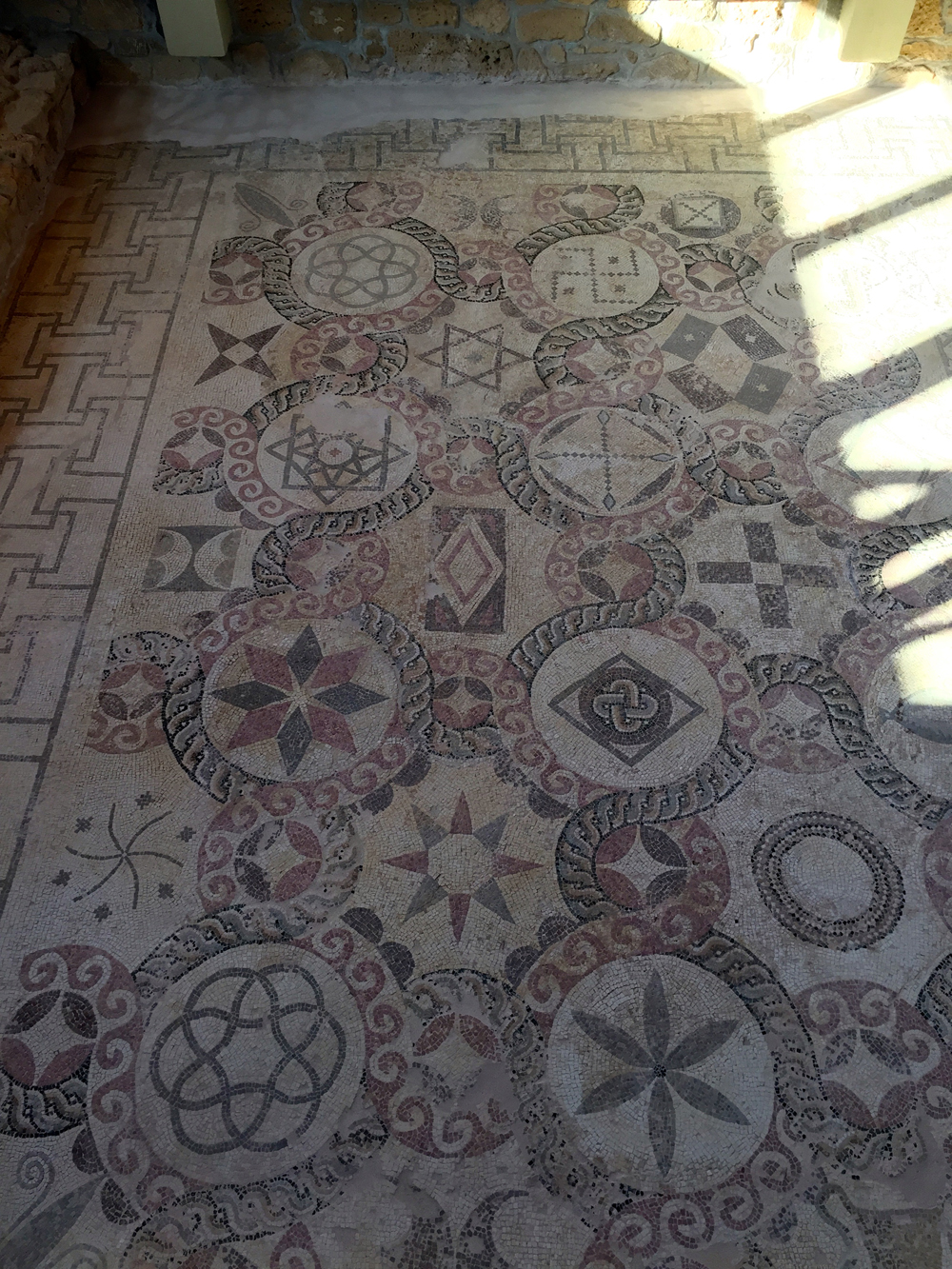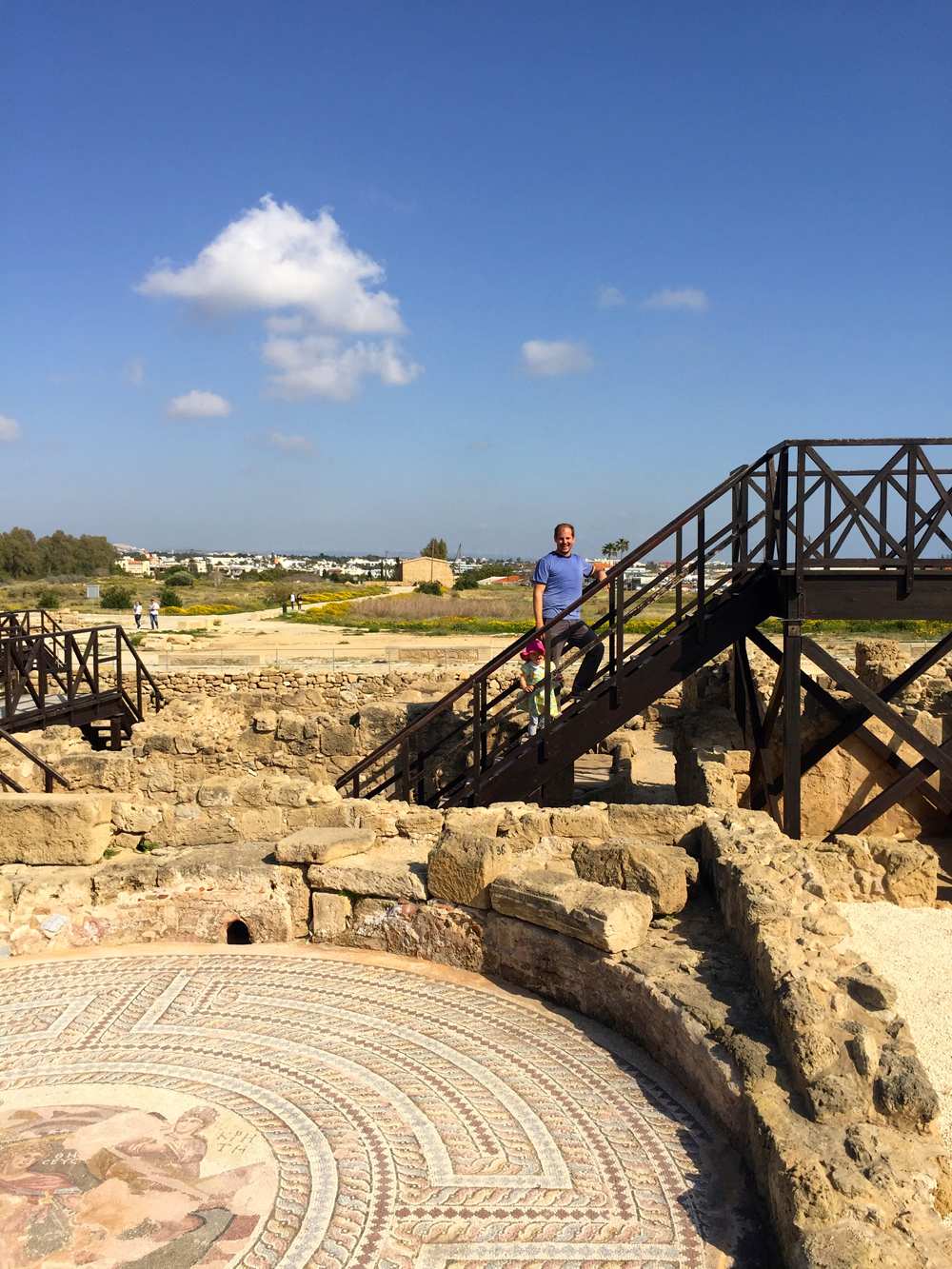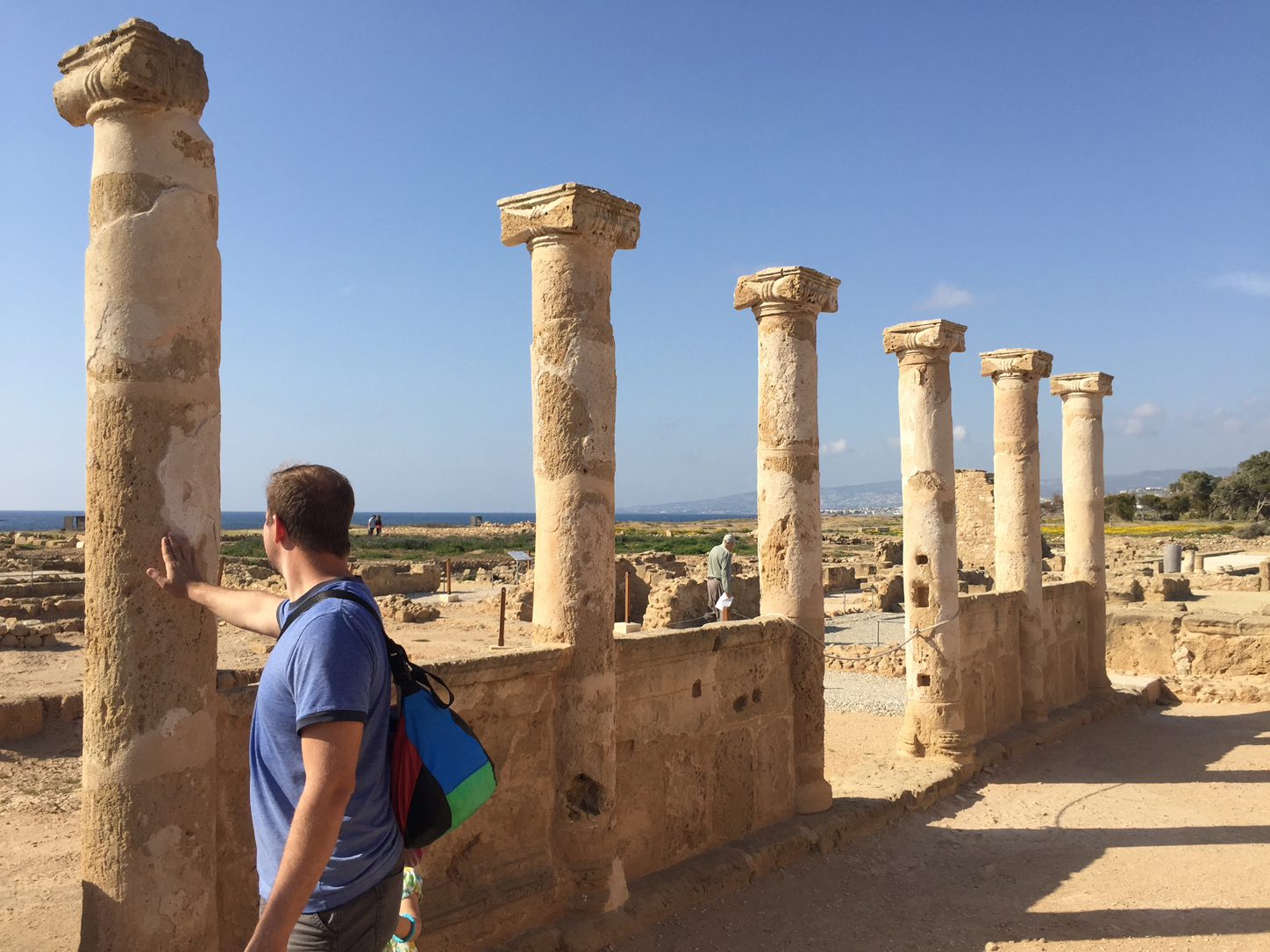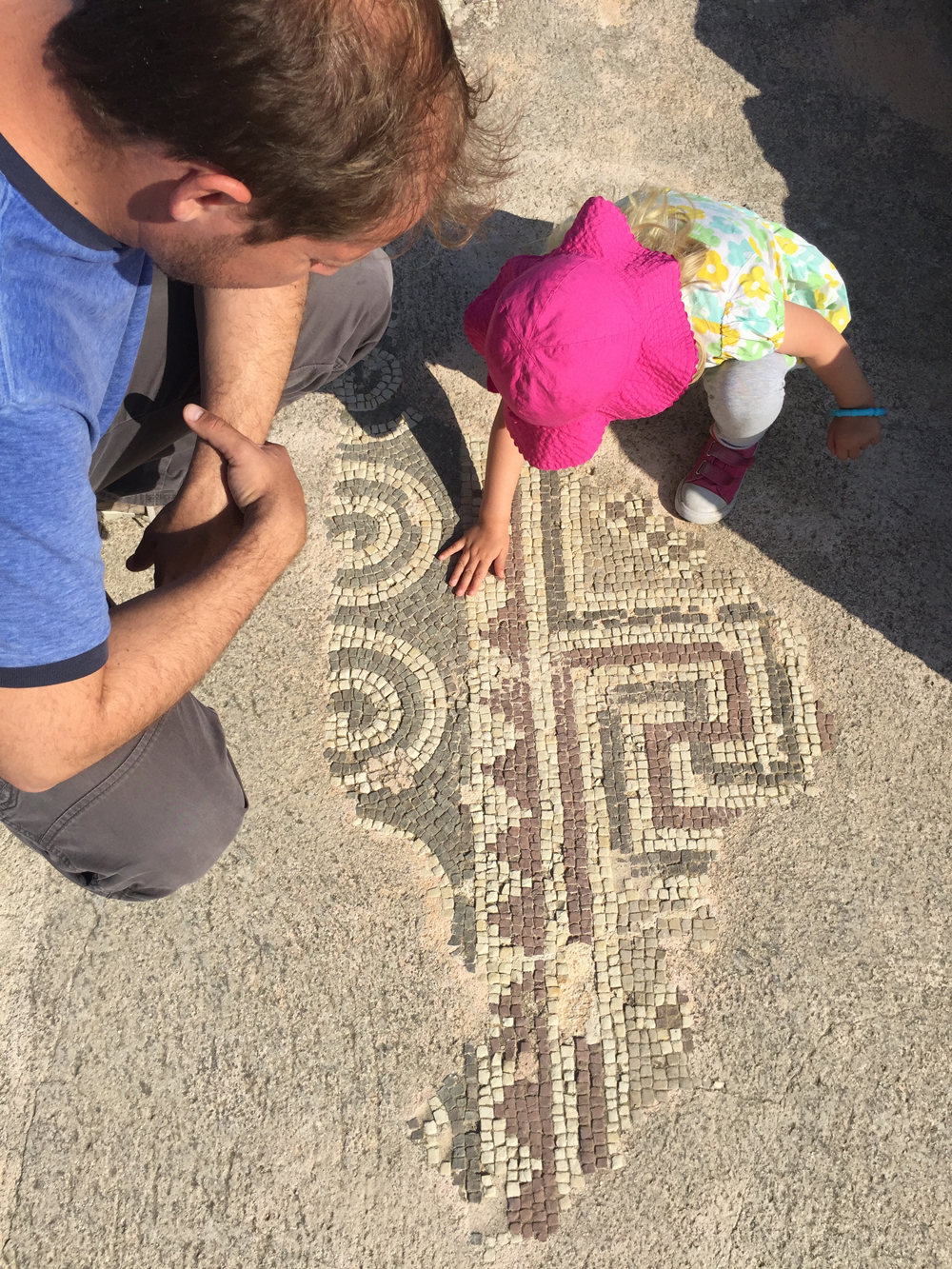 The mosaics are all inside a large park where you can wander among the ruins. Thankfully it wasn't too hot yet and the wildflowers were blooming. I can very much recommend the Cypriot Winter/Spring.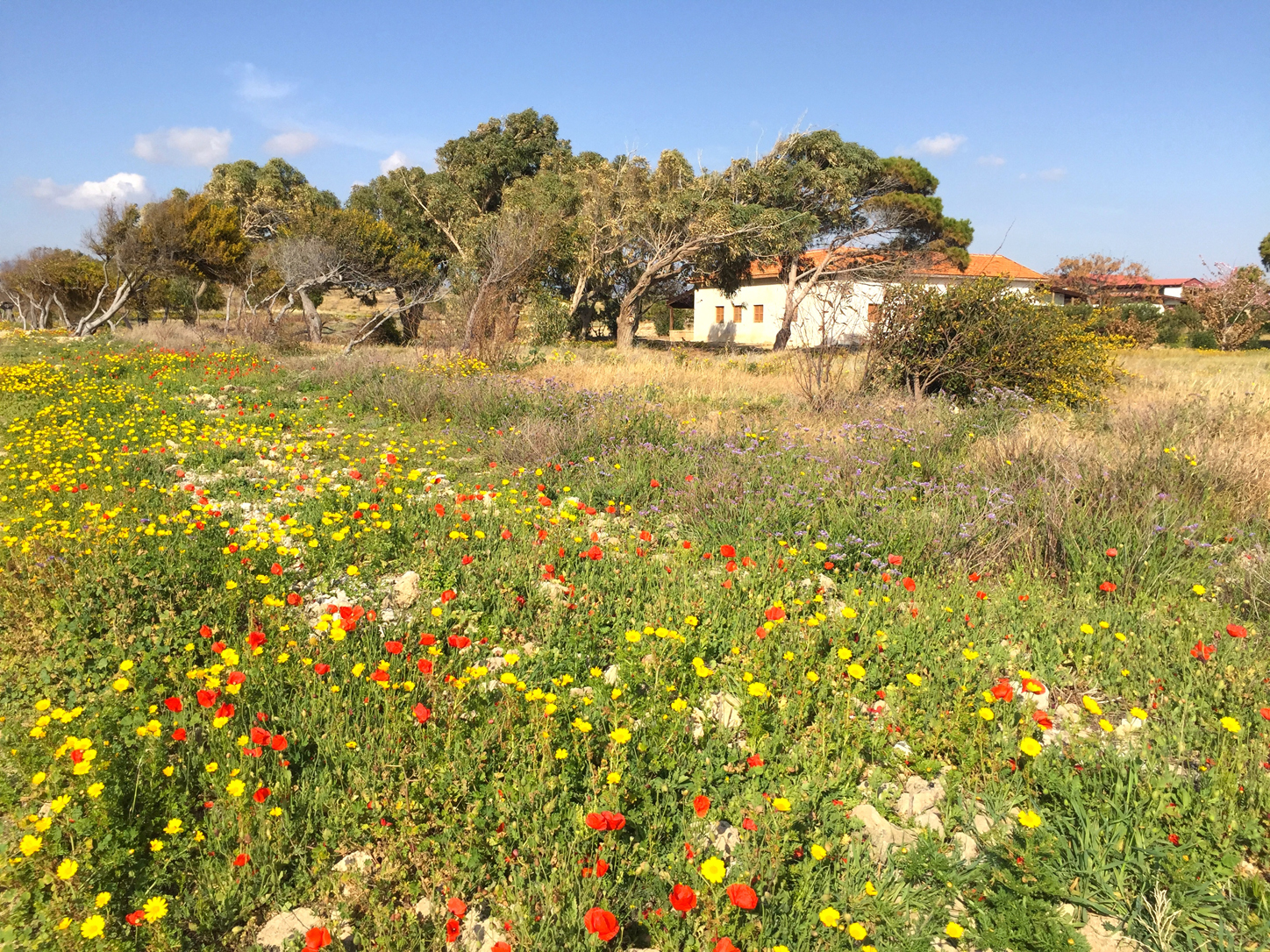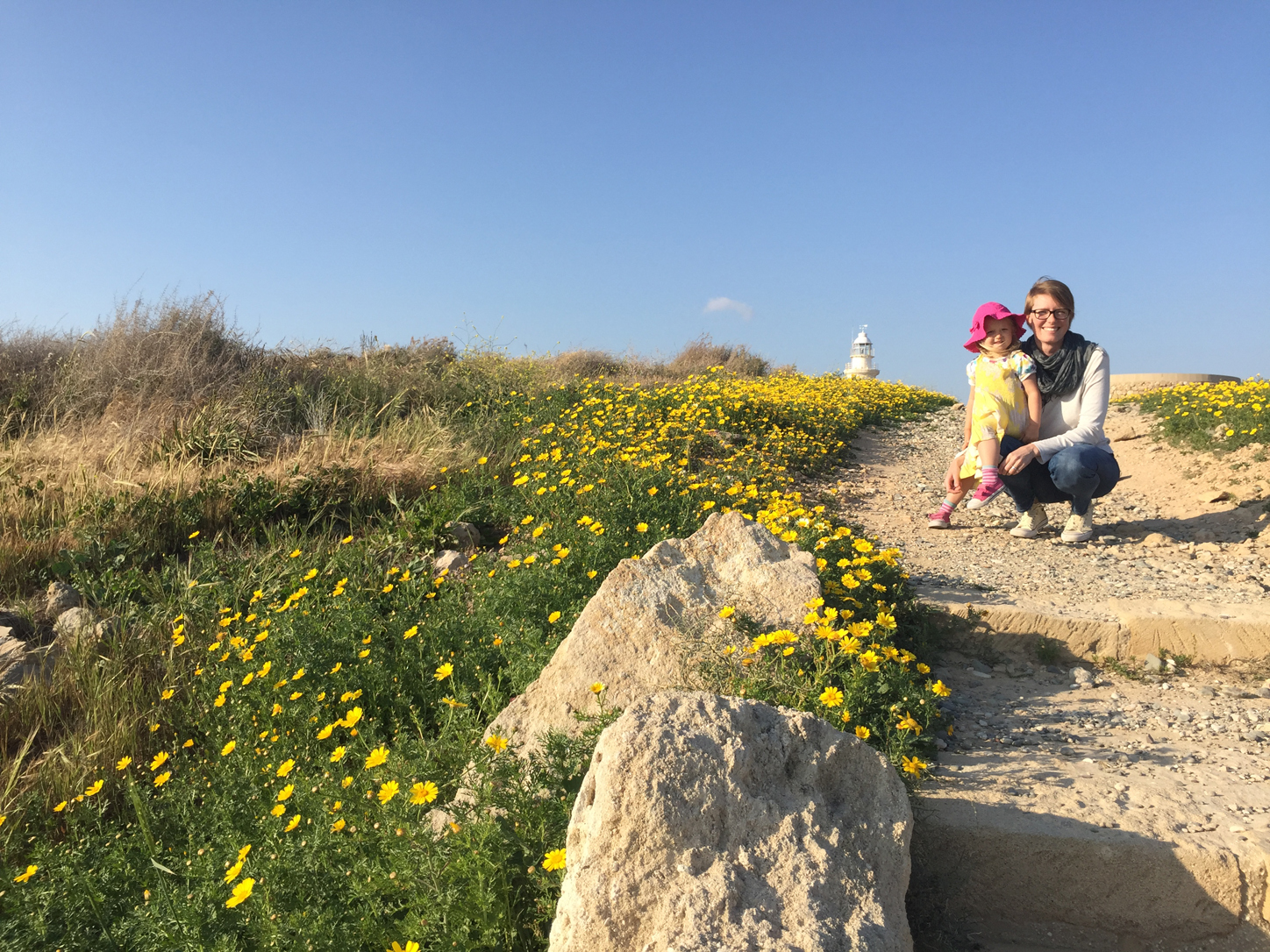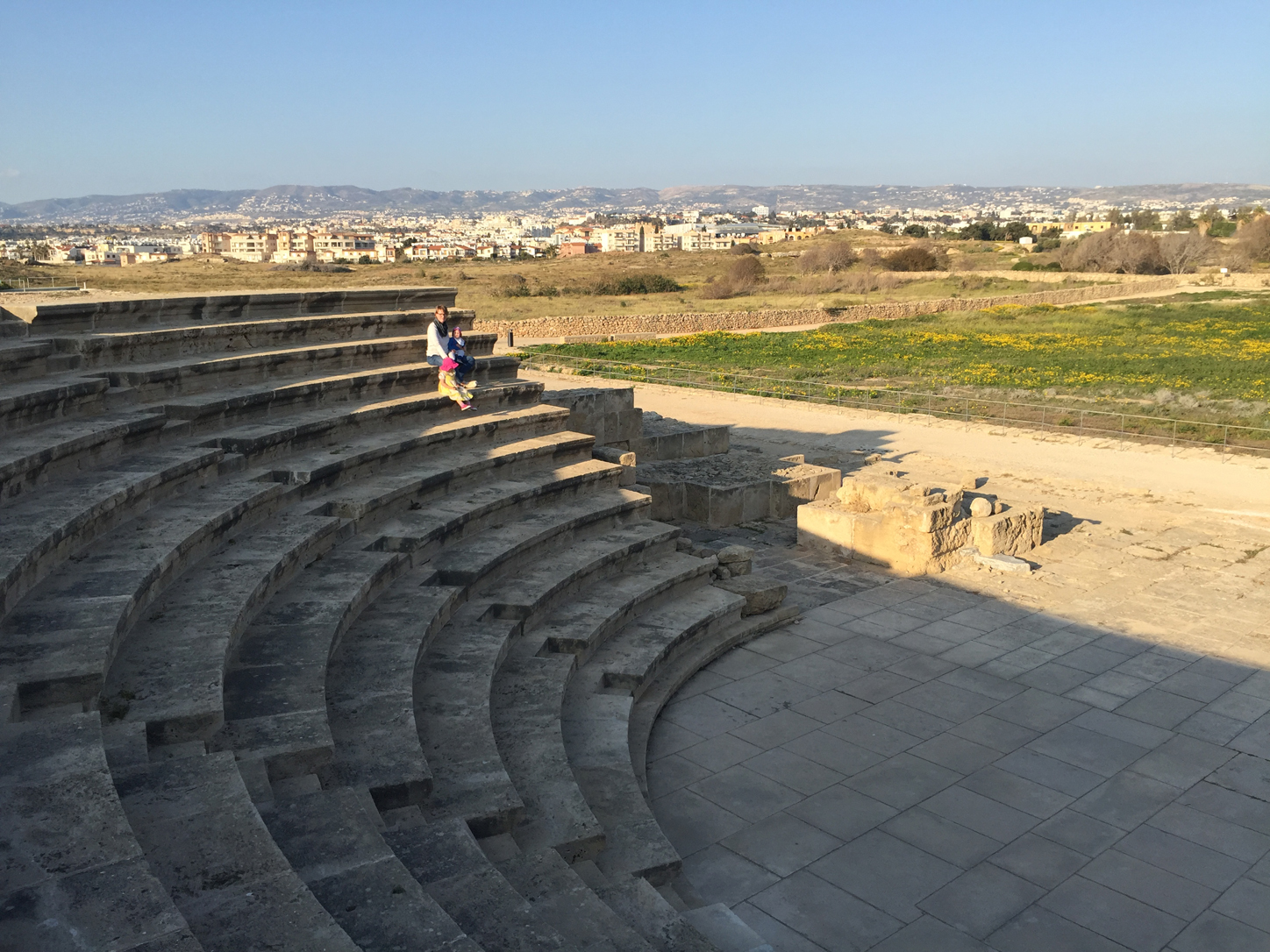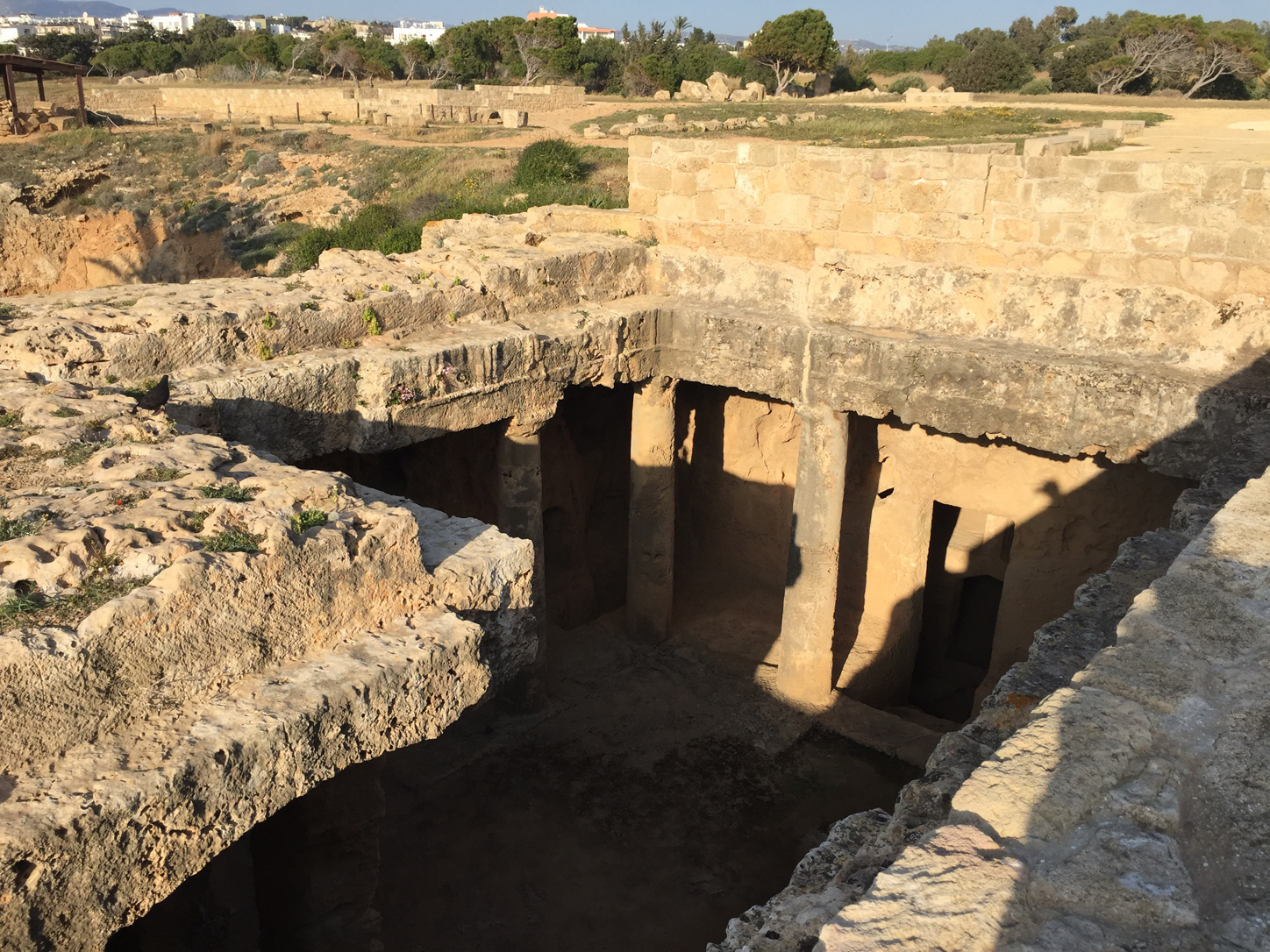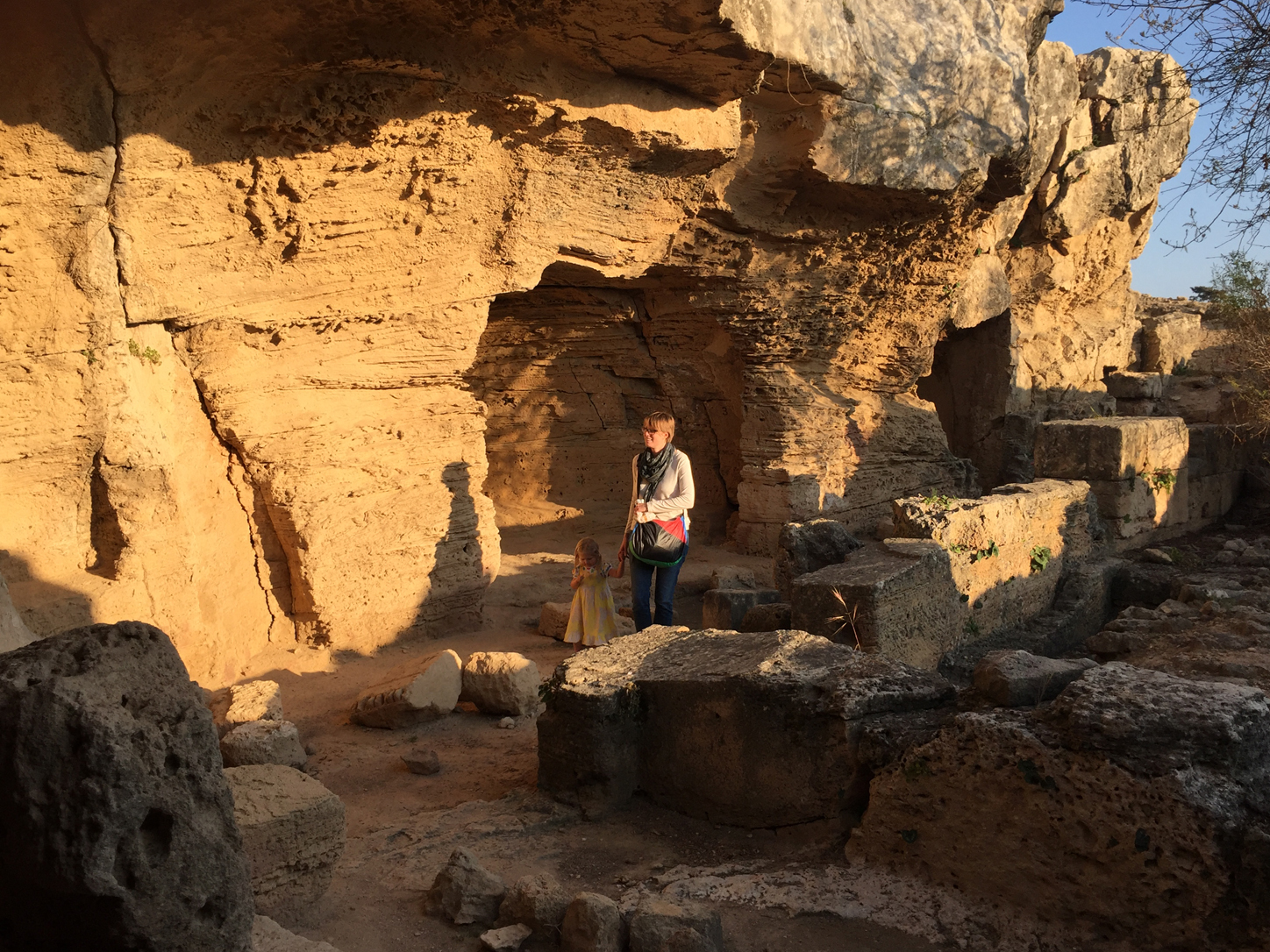 Actually, at this point the park had officially closed. But nobody bothered to kick us out. Catering was getting quite anxious though because, you know, she's German. Transportation would have liked to stay and watch the sunset inside the park but then Catering would have died of a stress-induced heart attack and then what would we do with the body? So there were some tense minutes when we had to speed-walk back to the exit and I was reprimanded for wanting to pick dandelions. (FYI: There's a one-way revolving door at the exit. Leave at your own leisure.)
After the park we went to the harbor front to watch the sunset which was very pretty but as soon as the sun set it got quite cold very quickly so we didn't linger.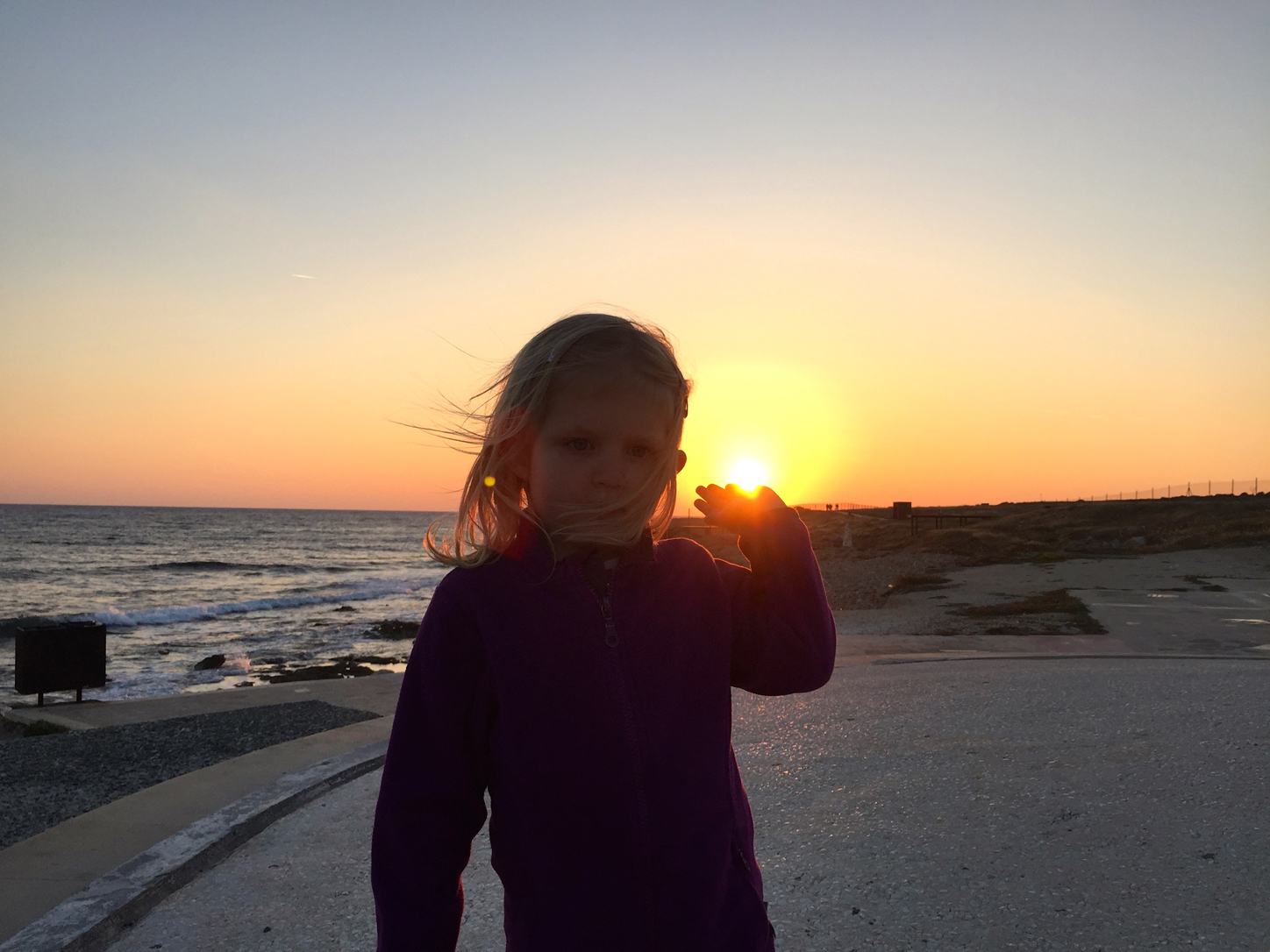 Excellent start in Paphos. Now we're in Limassol where we've met up with some friends of the authorities. Great plan since they have kids too so there's a lot more playground than ruins happening here. I approve.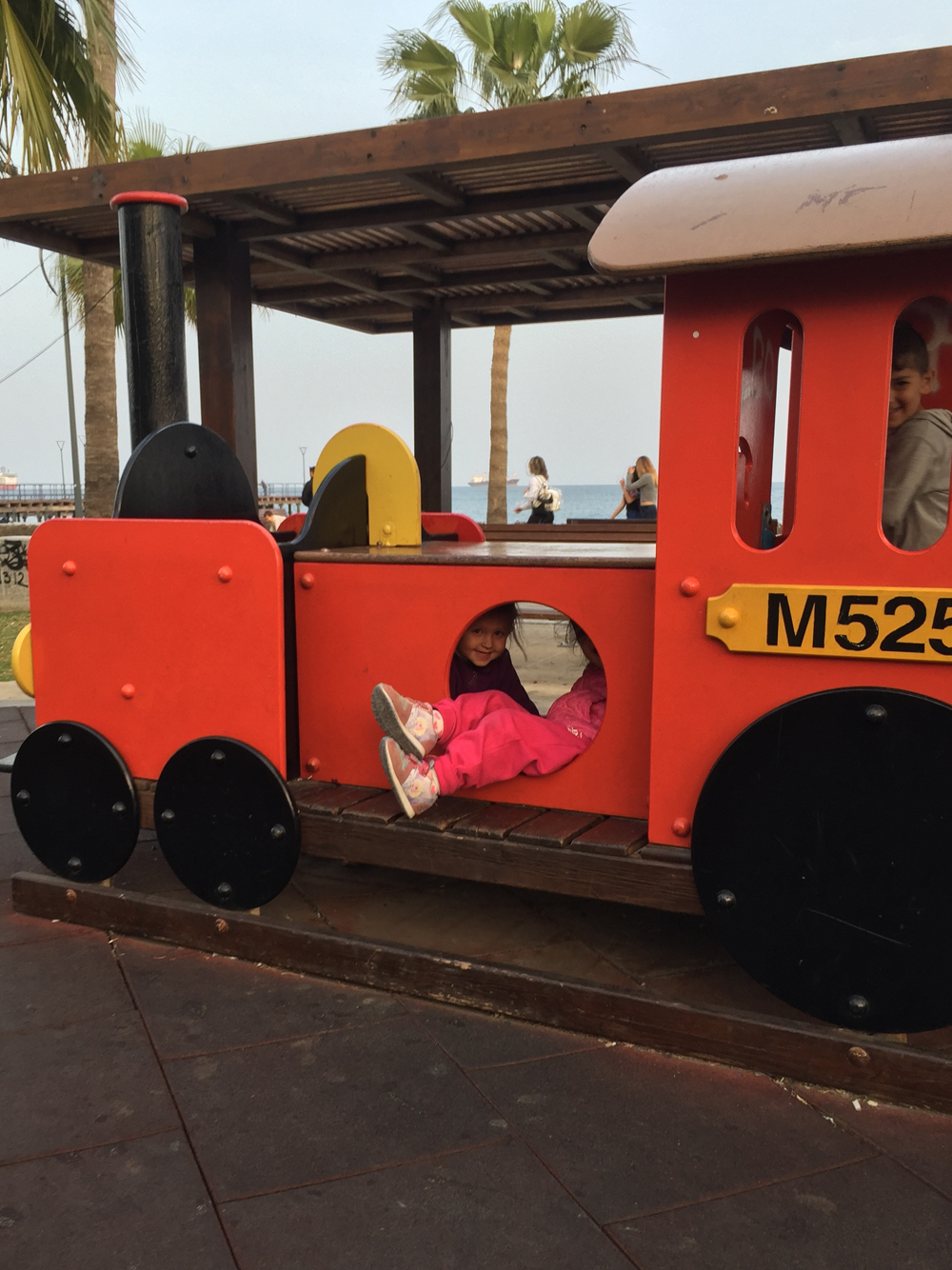 Kisses from the island of Aphrodite,
SmallPaw