Between Tokyo and Kyoto we spent a week ambling through the mountains to see some smaller towns and wind down a bit after the craziness that's Tokyo.
Our first stop was in Matsumoto and it probably wouldn't have been such a remarkable one (although there's a very fine castle) if it hadn't been for the Amazing place that we stayed in. And yes, that's amazing with a capital A. We use AirBnB a lot. Usually our experiences are good with friendly hosts, pretty places and sometimes nice surprises like a little welcome fruit basket or even a bottle of wine. But this place blew it all out of the water and spoiled us rotten for the rest of our travels. The house was huge (especially for Japanese circumstances), the fridge was stuffed (all food bought just for us) and everything was so impeccably clean you could have made soup in the toilet. If you really wanted to.
When we left, we nicked the coffee because it had been so good and we told our host because we didn't want to be rude but we wanted him to know that we really enjoyed that coffee. He just smiled and dropped us off at the bus station. (Yes, he picked us up and dropped us off again. It was 5-star treatment all around.) Anyway, we get on our bus and at the next stop at the edge of town, our host is waiting for us WITH ANOTHER BAG OF COFFEE!!! He drove all the way to the next bus stop just to give us that. I wanted to cry right there and then. (I didn't though because BabyPaw had JUST fallen asleep on me and you never wake a sleeping baby.) Our bows and heart-felt 'Arigato gozaimas' didn't seem enough but sadly it was all we had, taken by surprise like that. Needless to say we left him a kick-ass review on AirBnB. Not that he needs it because every single one of his reviews is 5 stars, of course. But now you know why.
ANYway, here are some pictures from Matsumoto. Like I mentioned, there's not much to do besides the castle…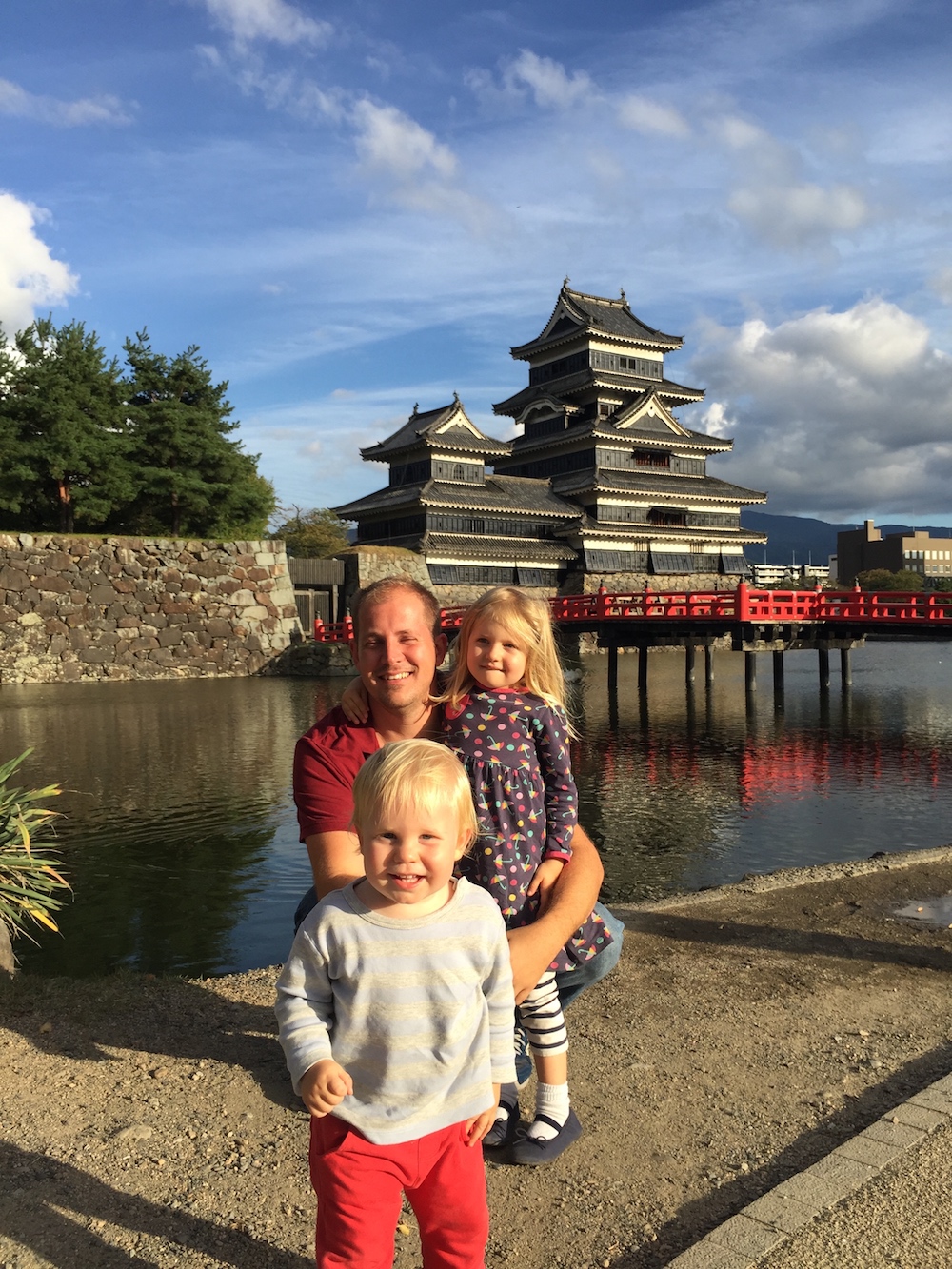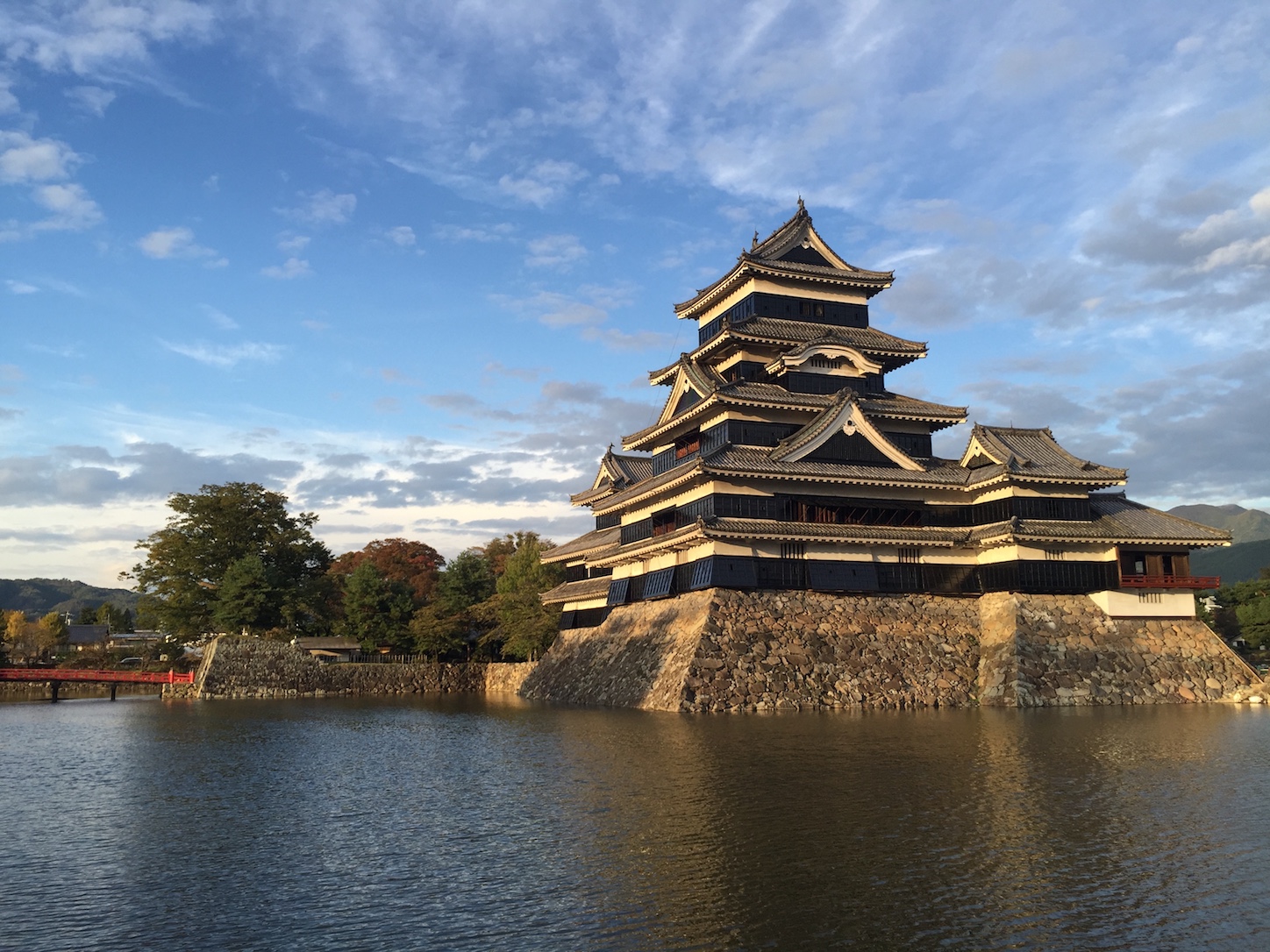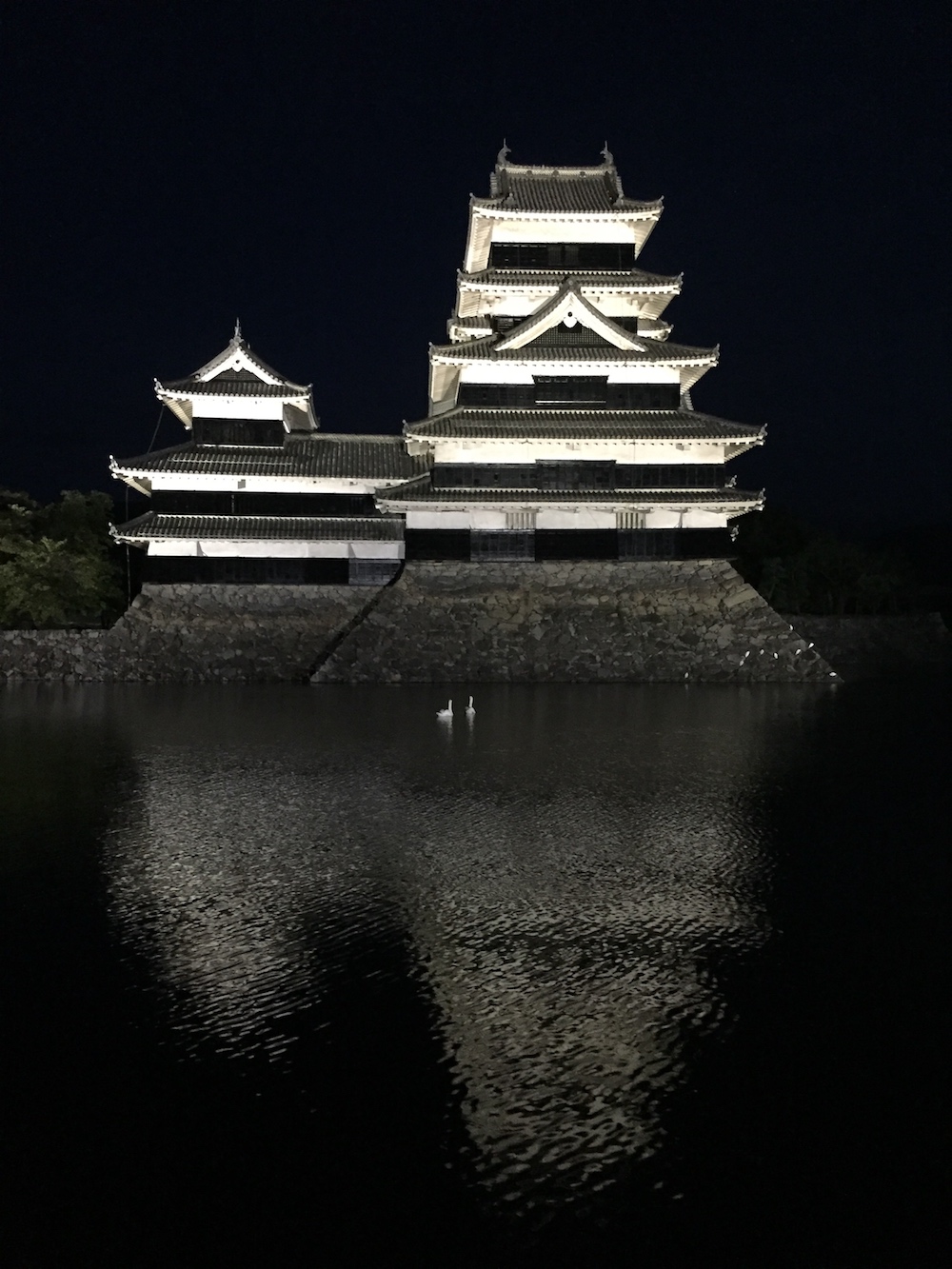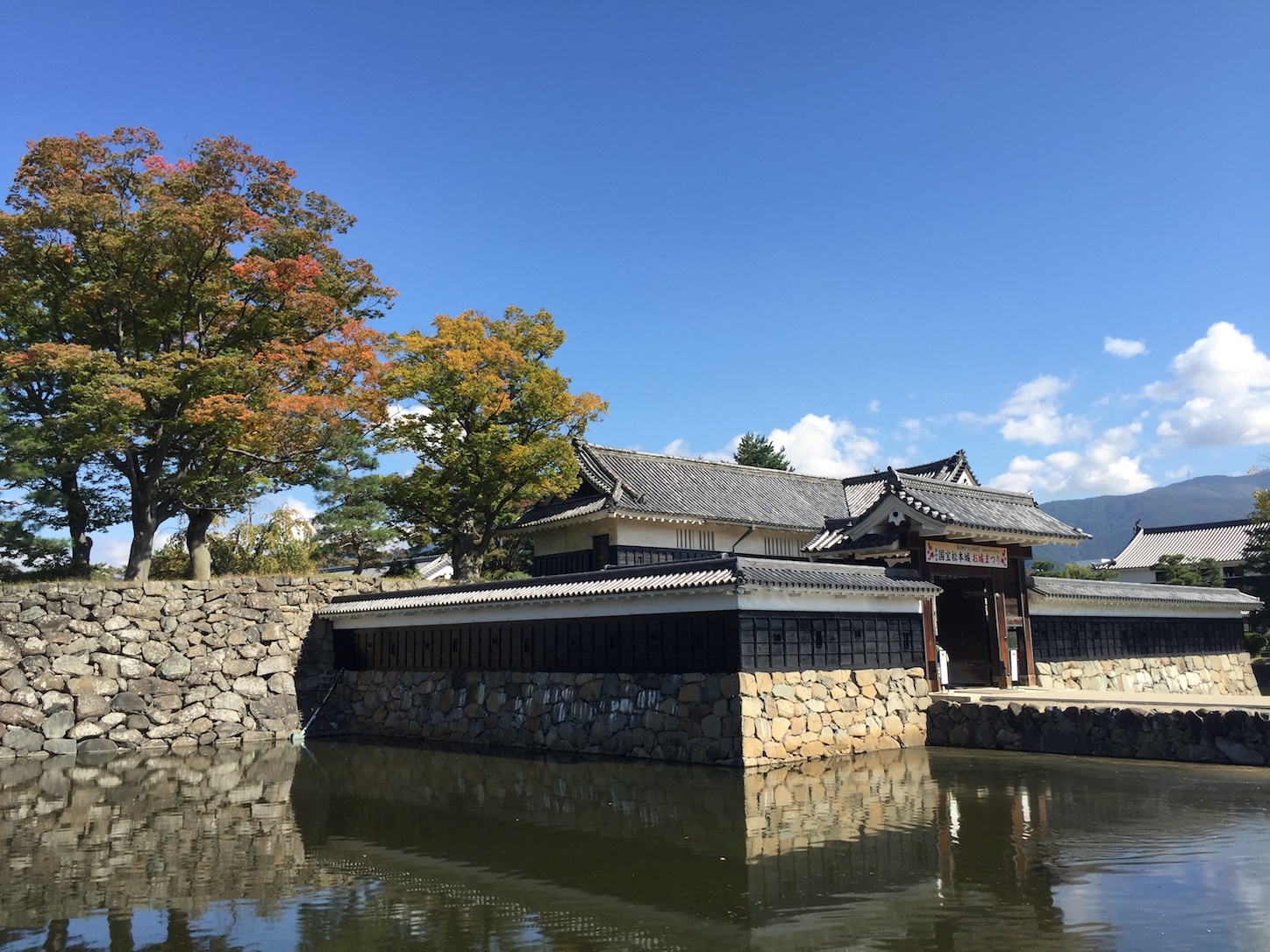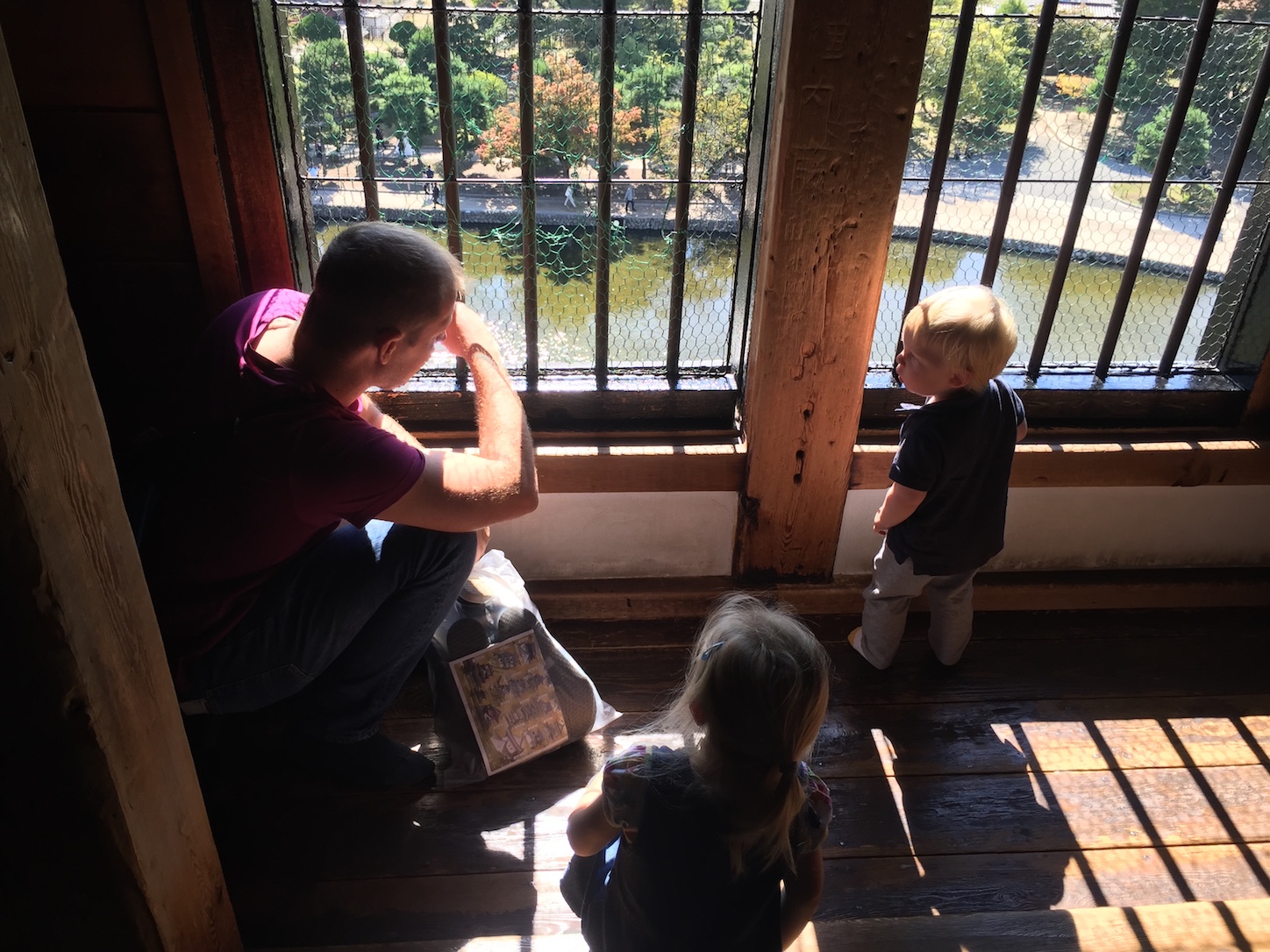 Next, we headed to Takayama which was supposed to be a 5 hour train ride but thankfully Fa managed to find a bus that got us there in 2. We had to pay the full fare (as opposed to the train which is covered by our Japan Rail Pass) but it was so worth it, not just for the saved time. We got to see beautiful foliage in the mountains and valleys. And since BabyPaw was asleep for almost the entire trip, it was relaxing and quiet for everyone.
Takayama is a bit touristy downtown but if you head into the streets a little further away it's quiet and pretty with lots of temples dotted around and some nice little parks.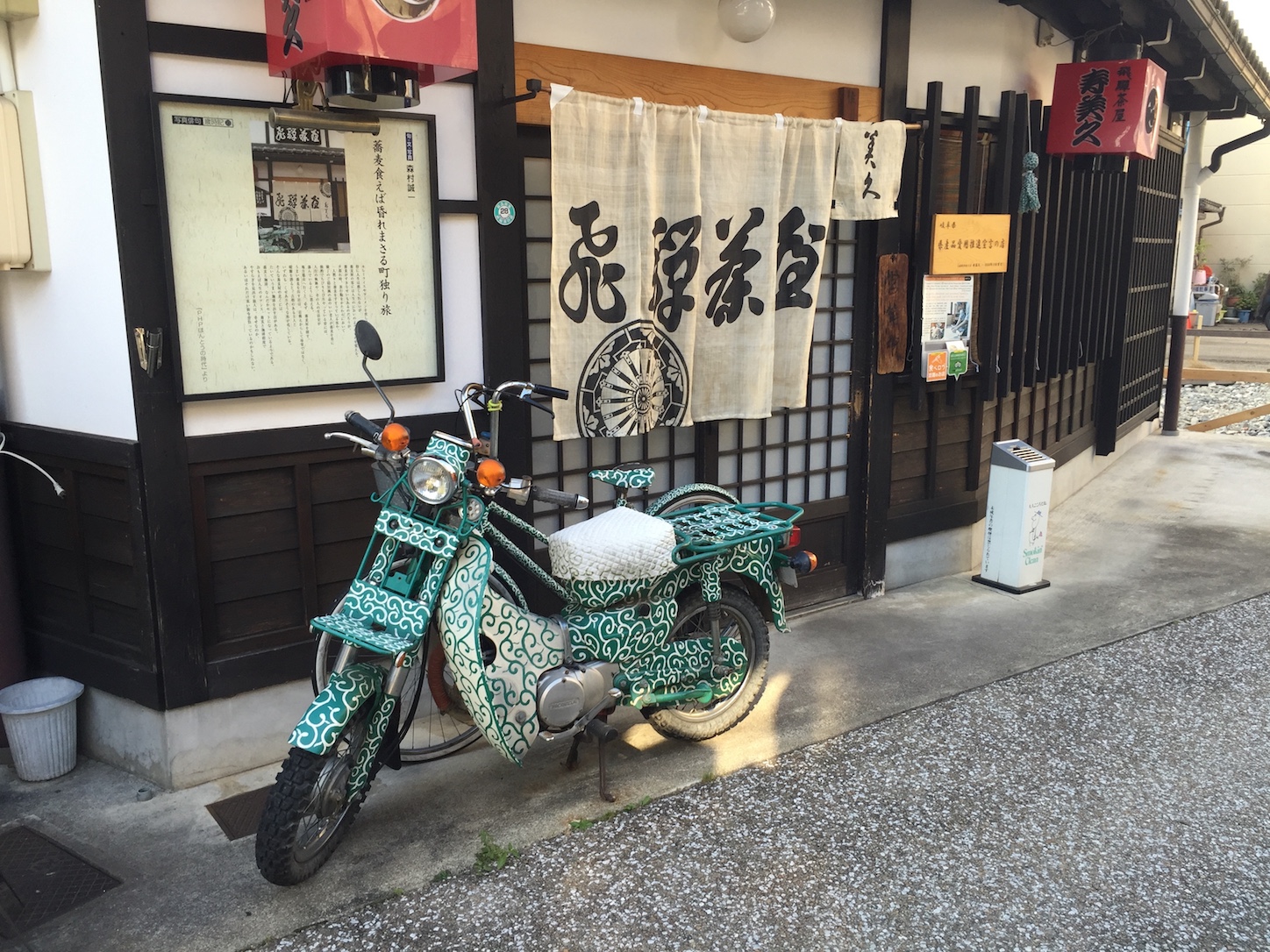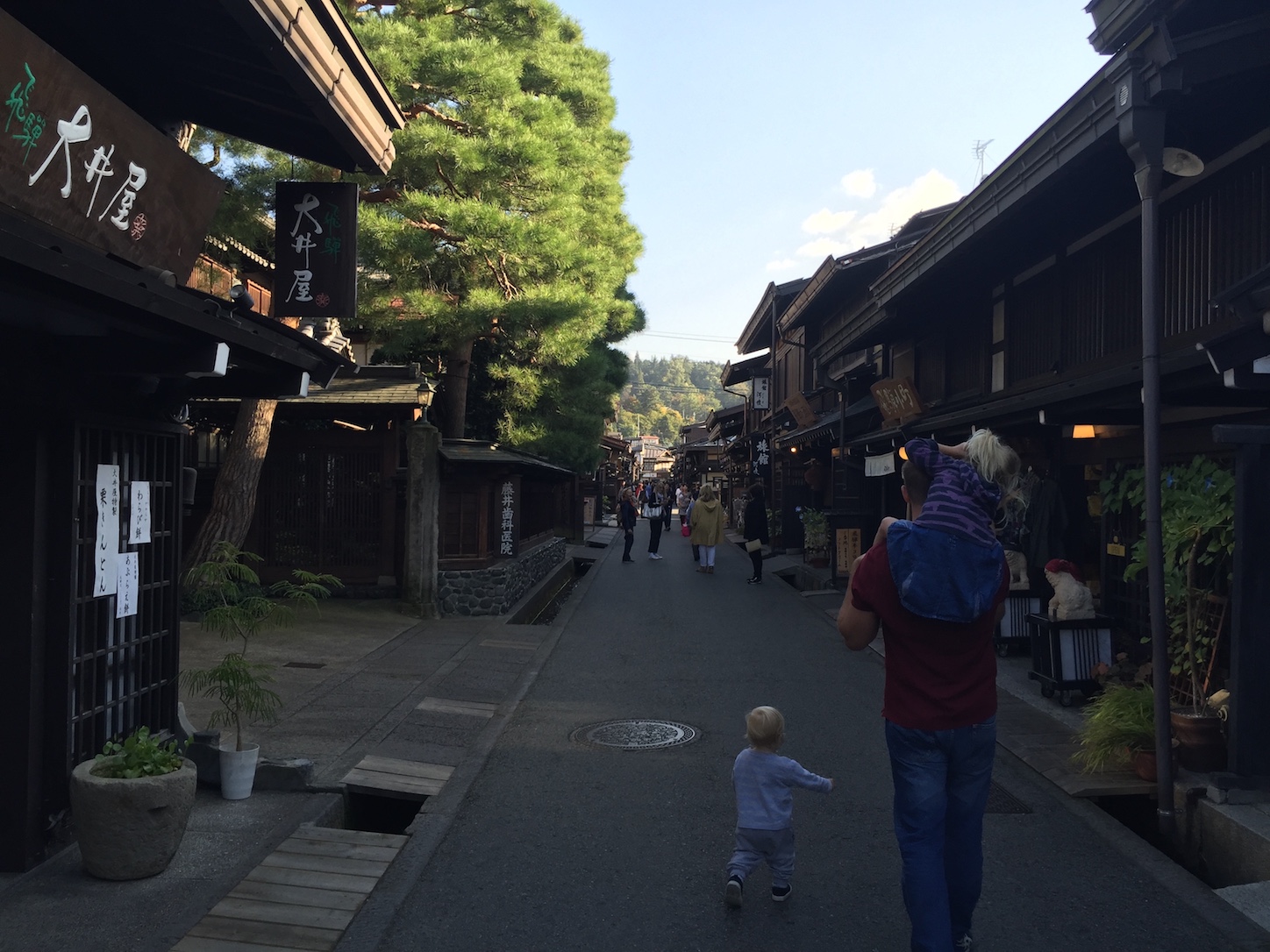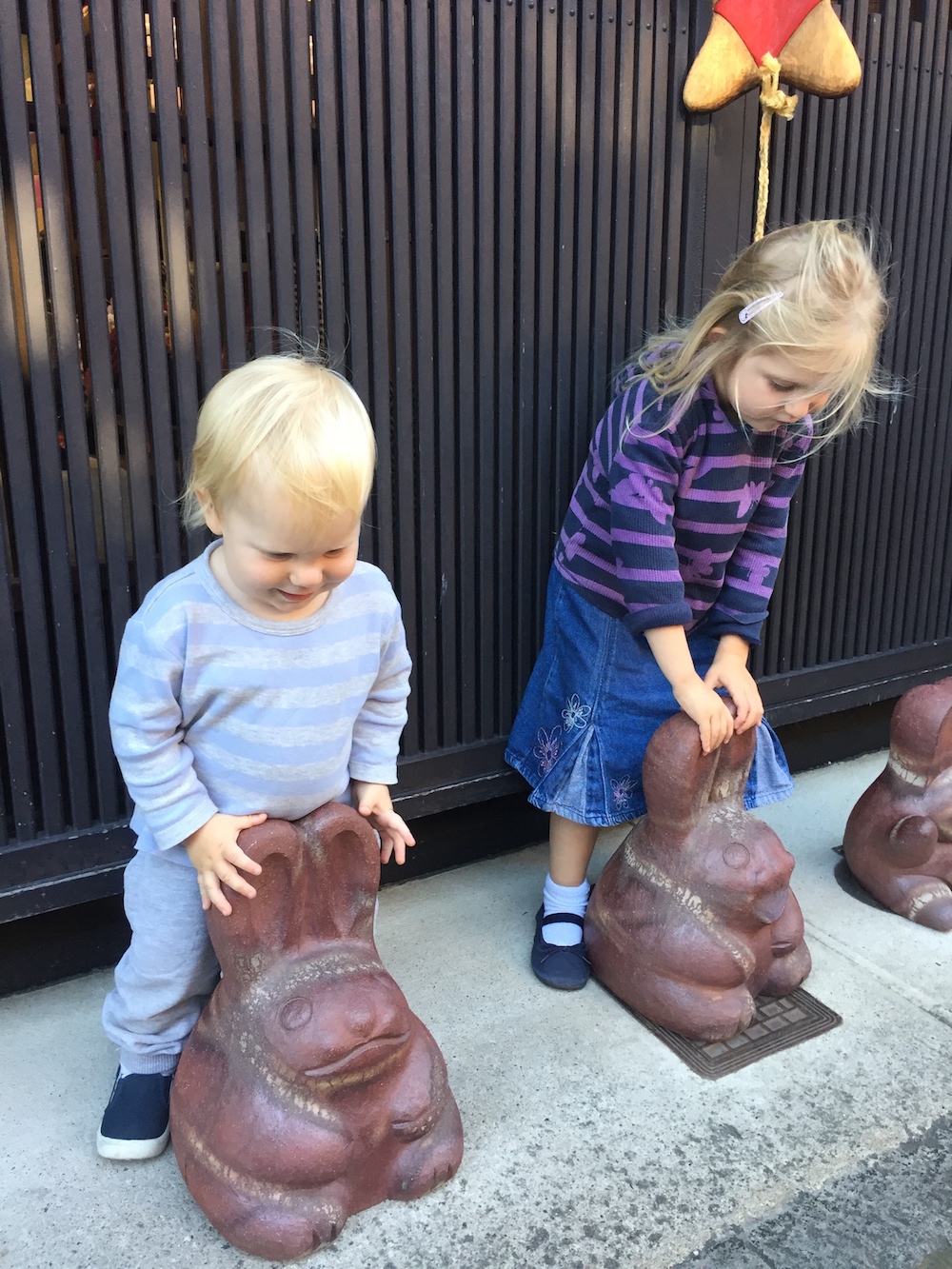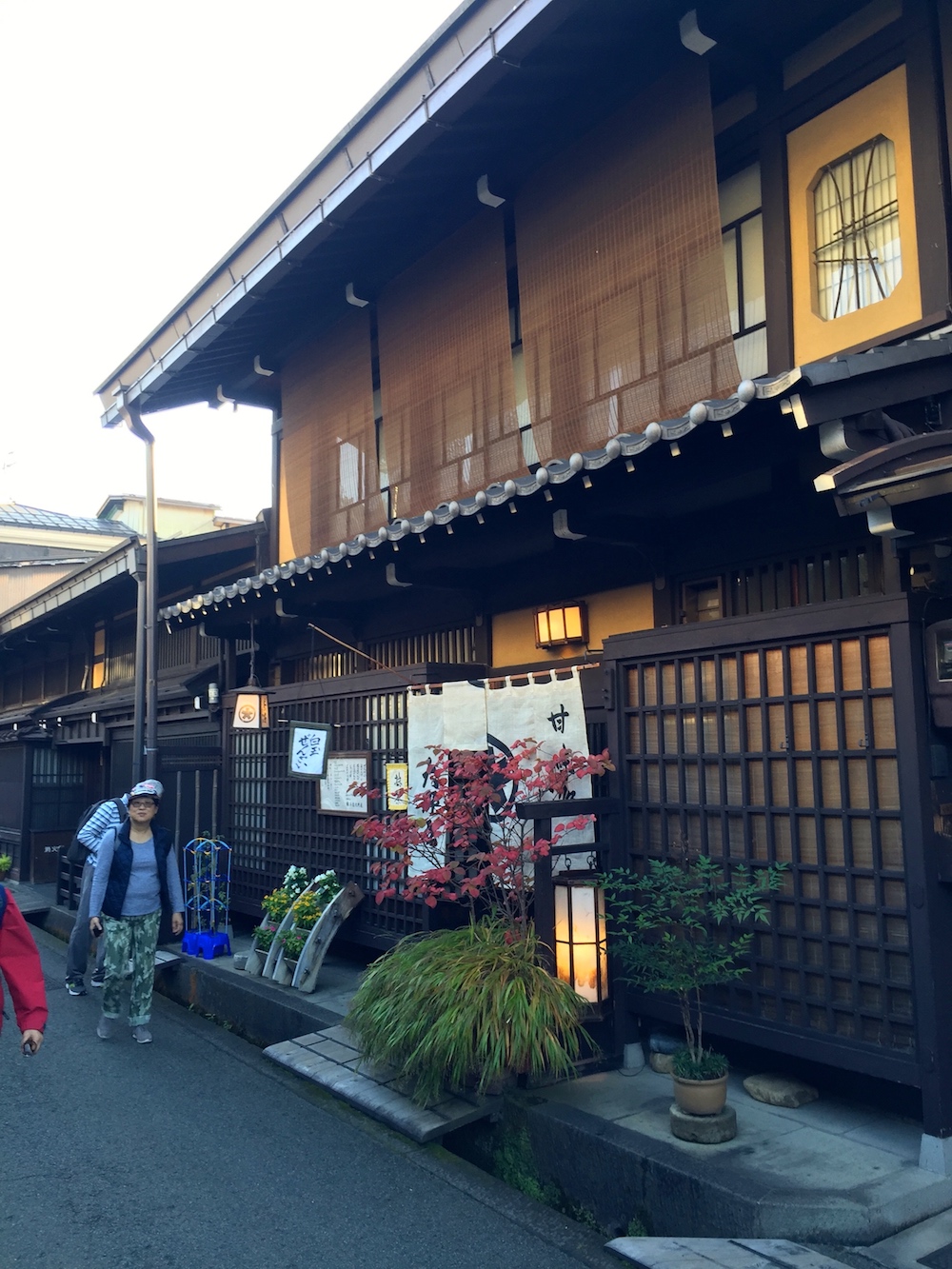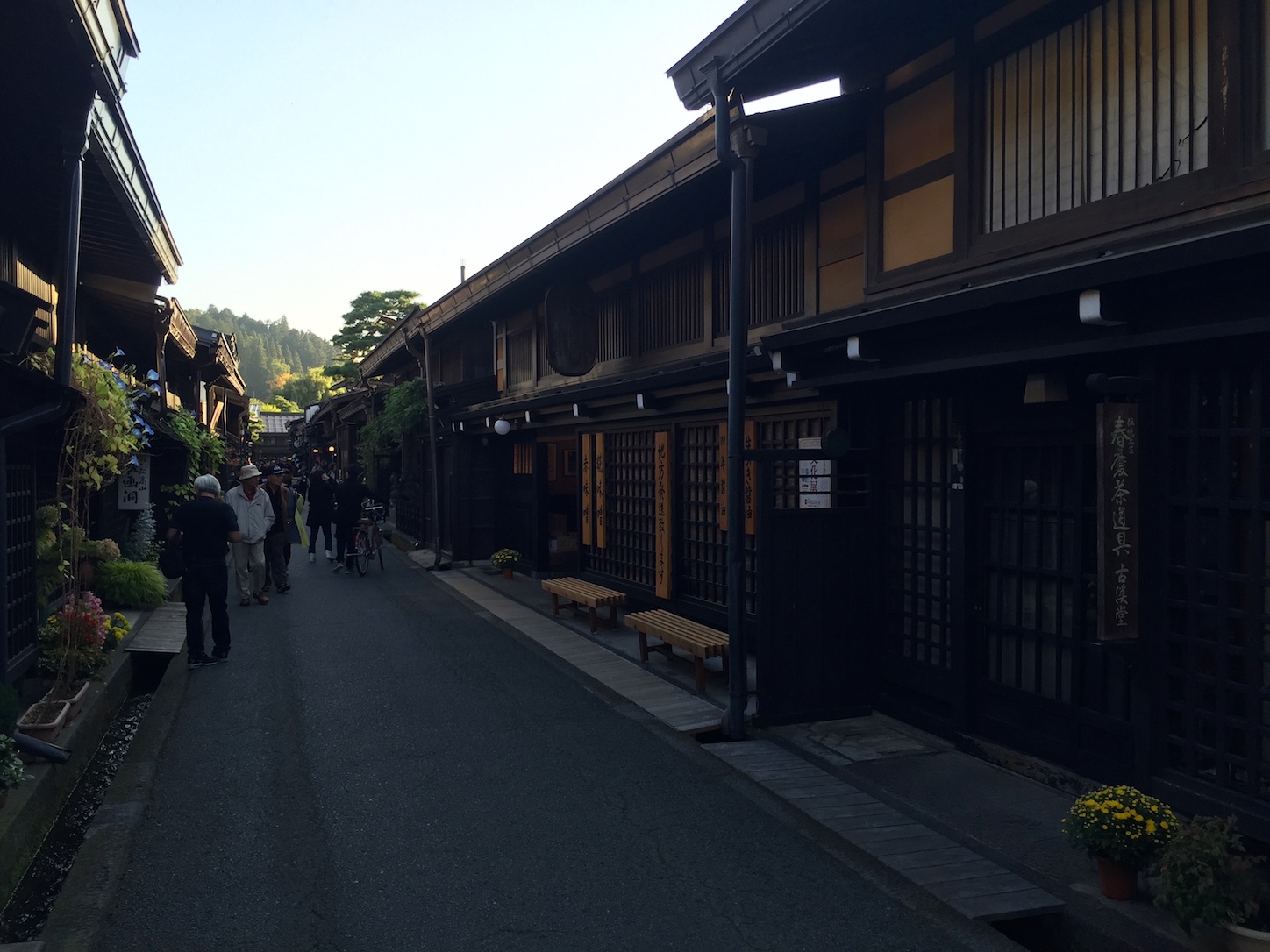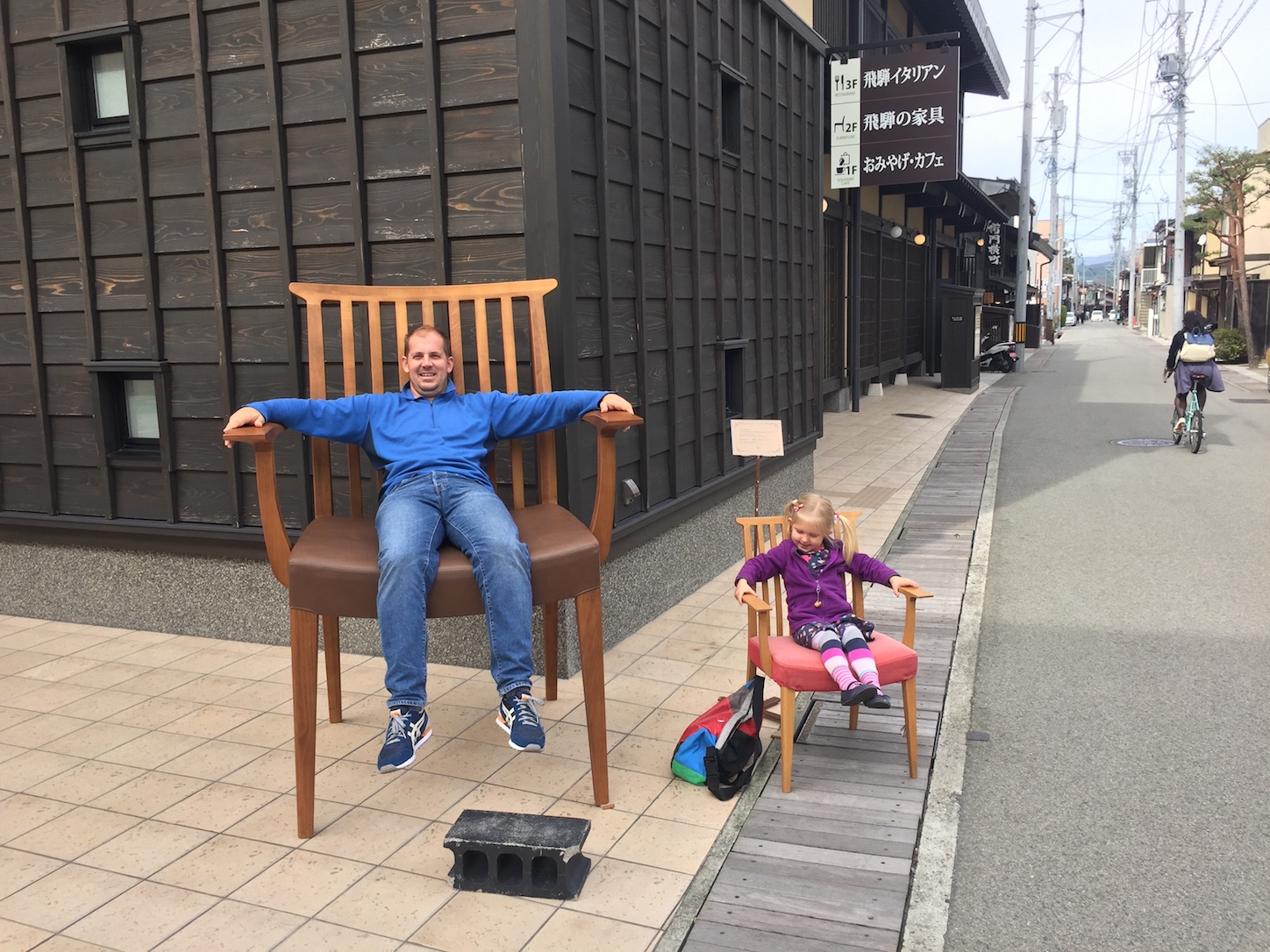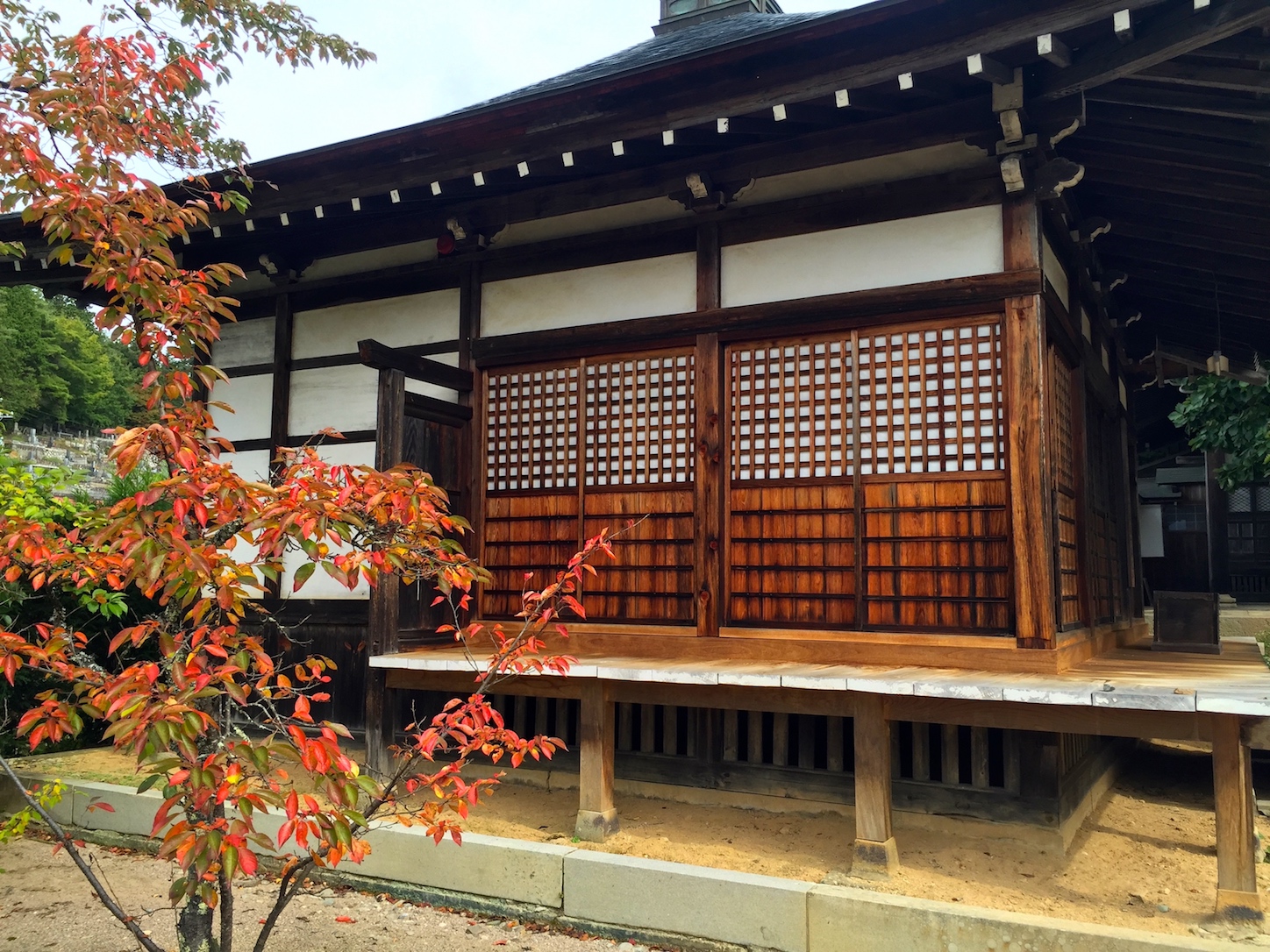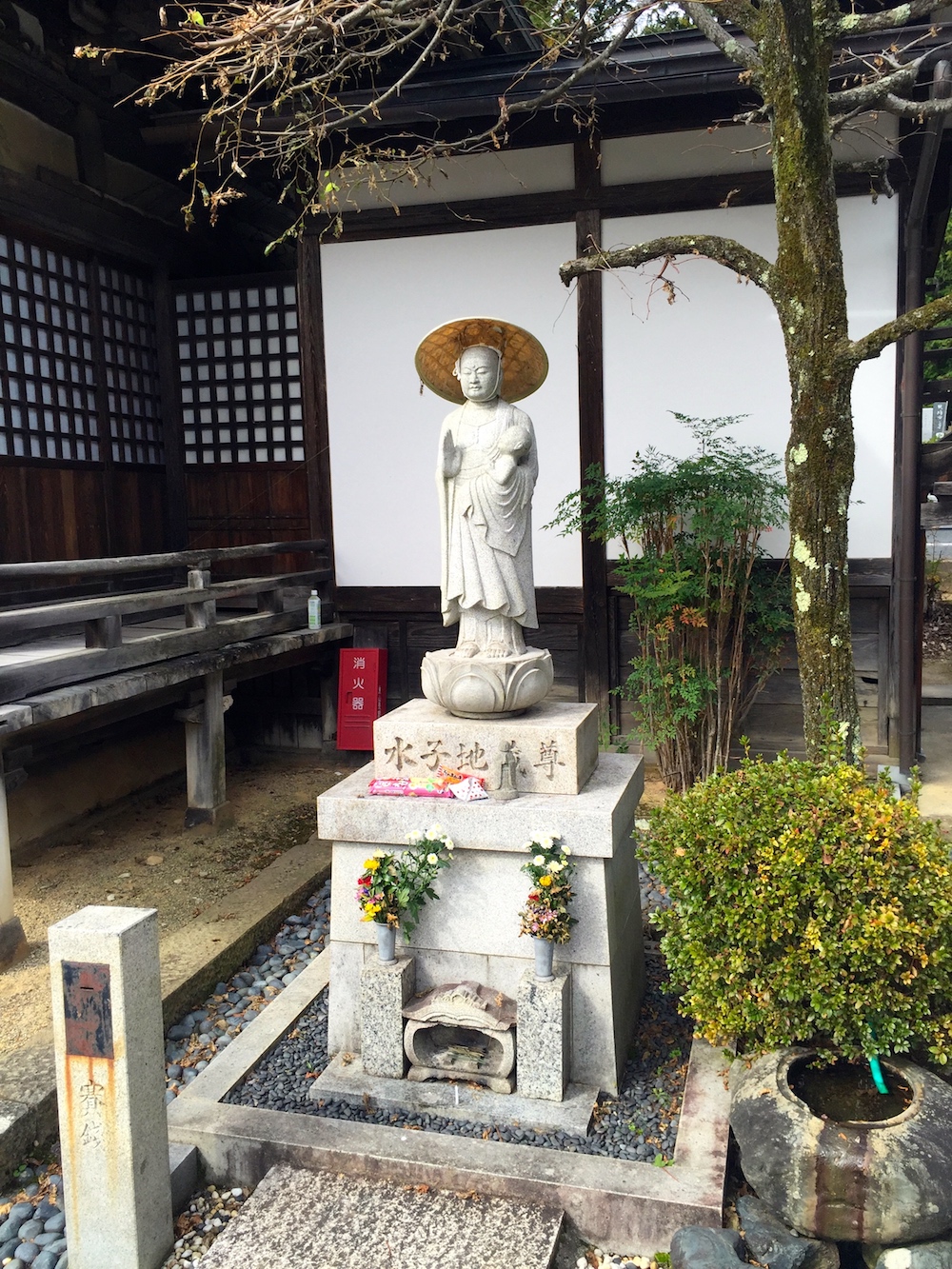 Then we stopped by Kanazawa to see one of the top three gardens of Japan, Kenrokuen. We also visited the Contemporary Art Museum, more by accident then design, but it was well worth it.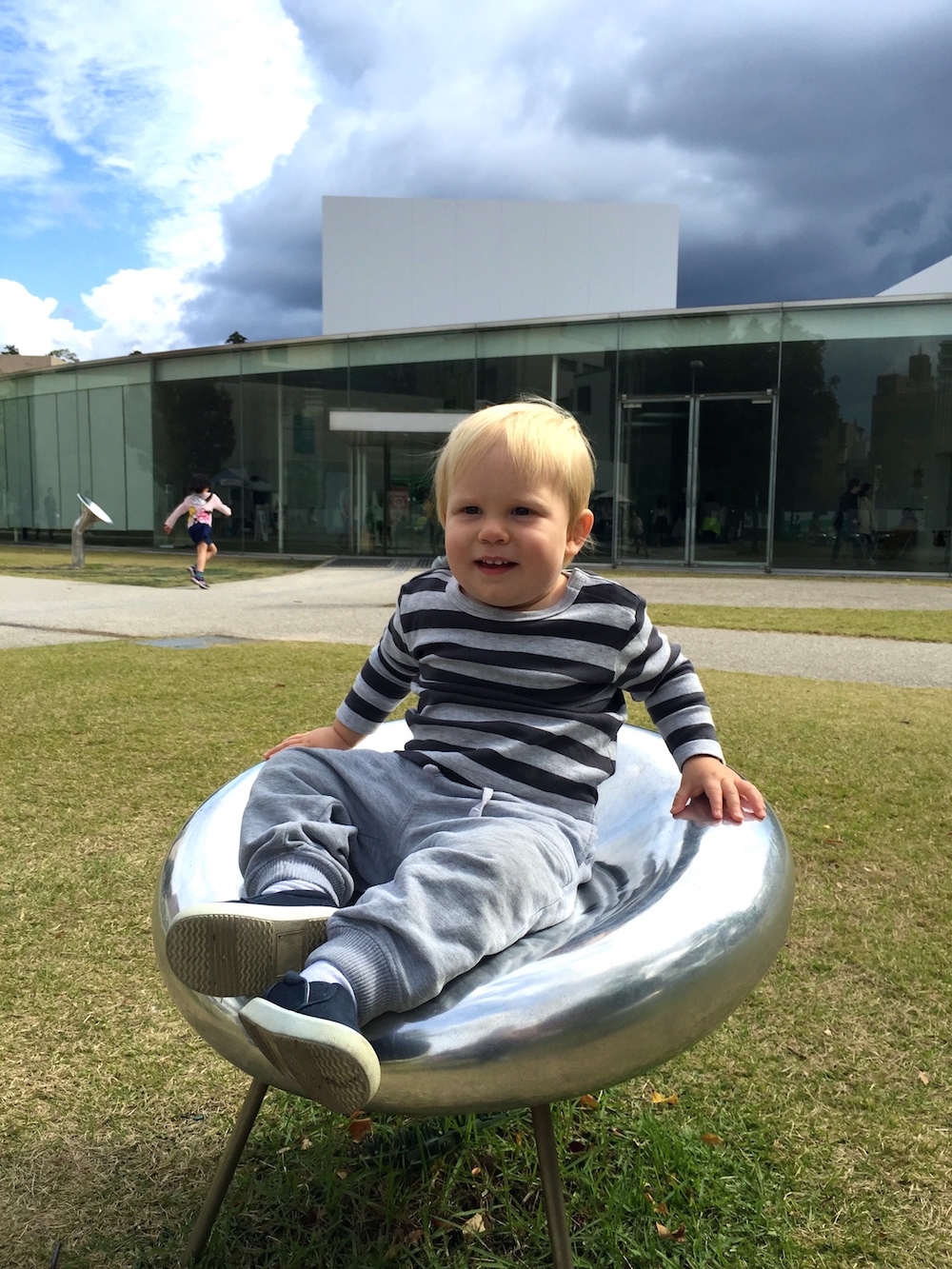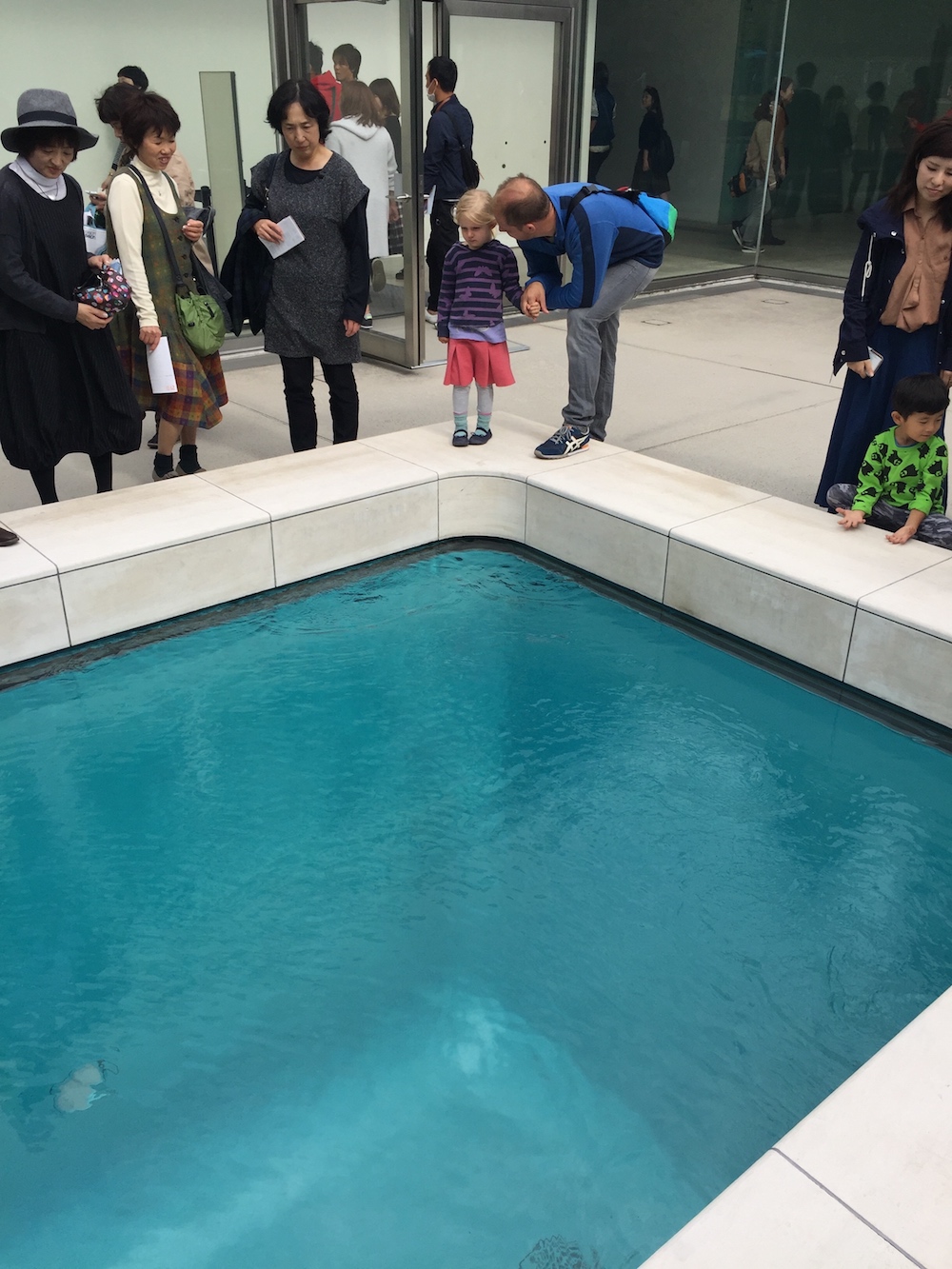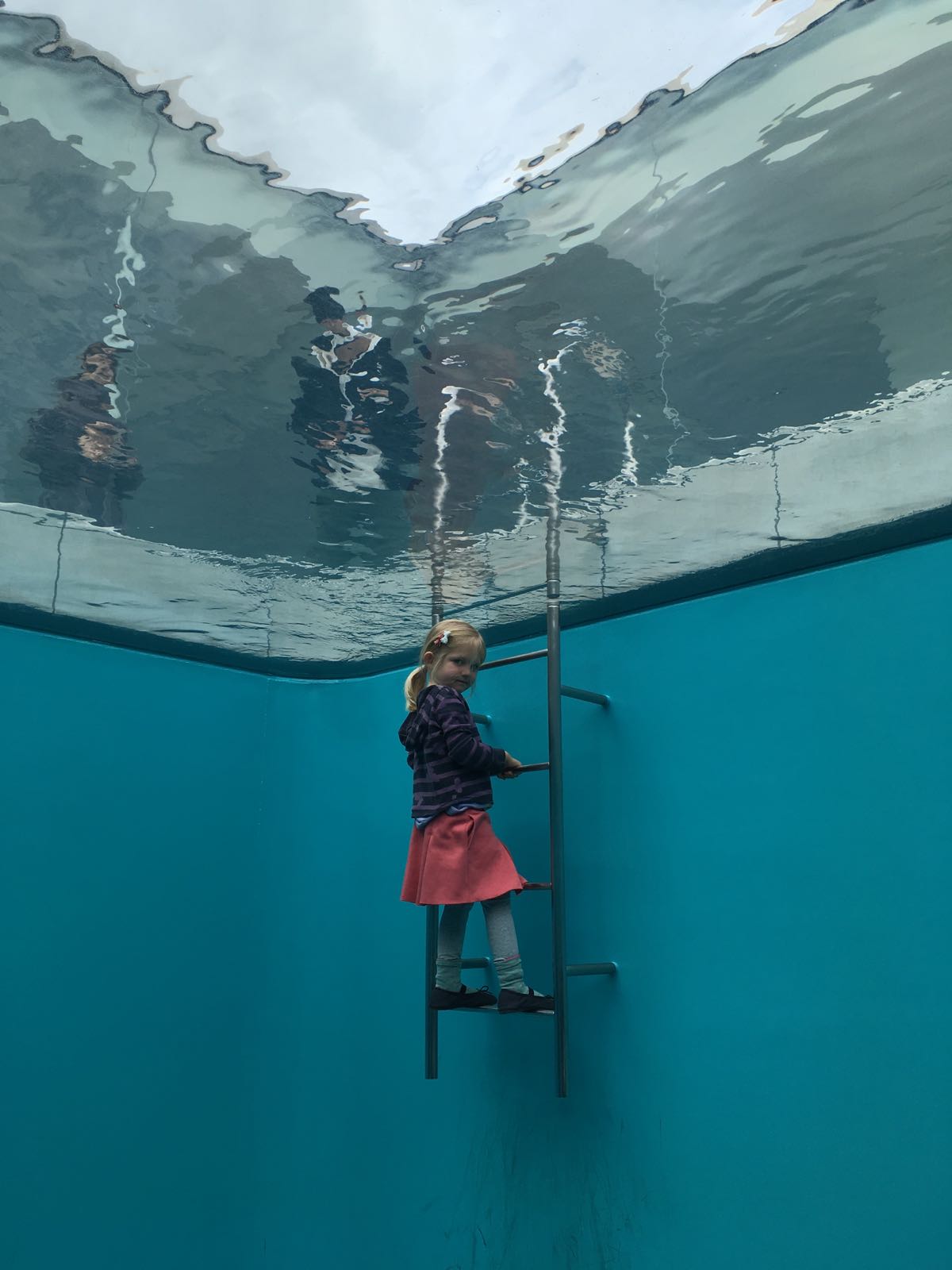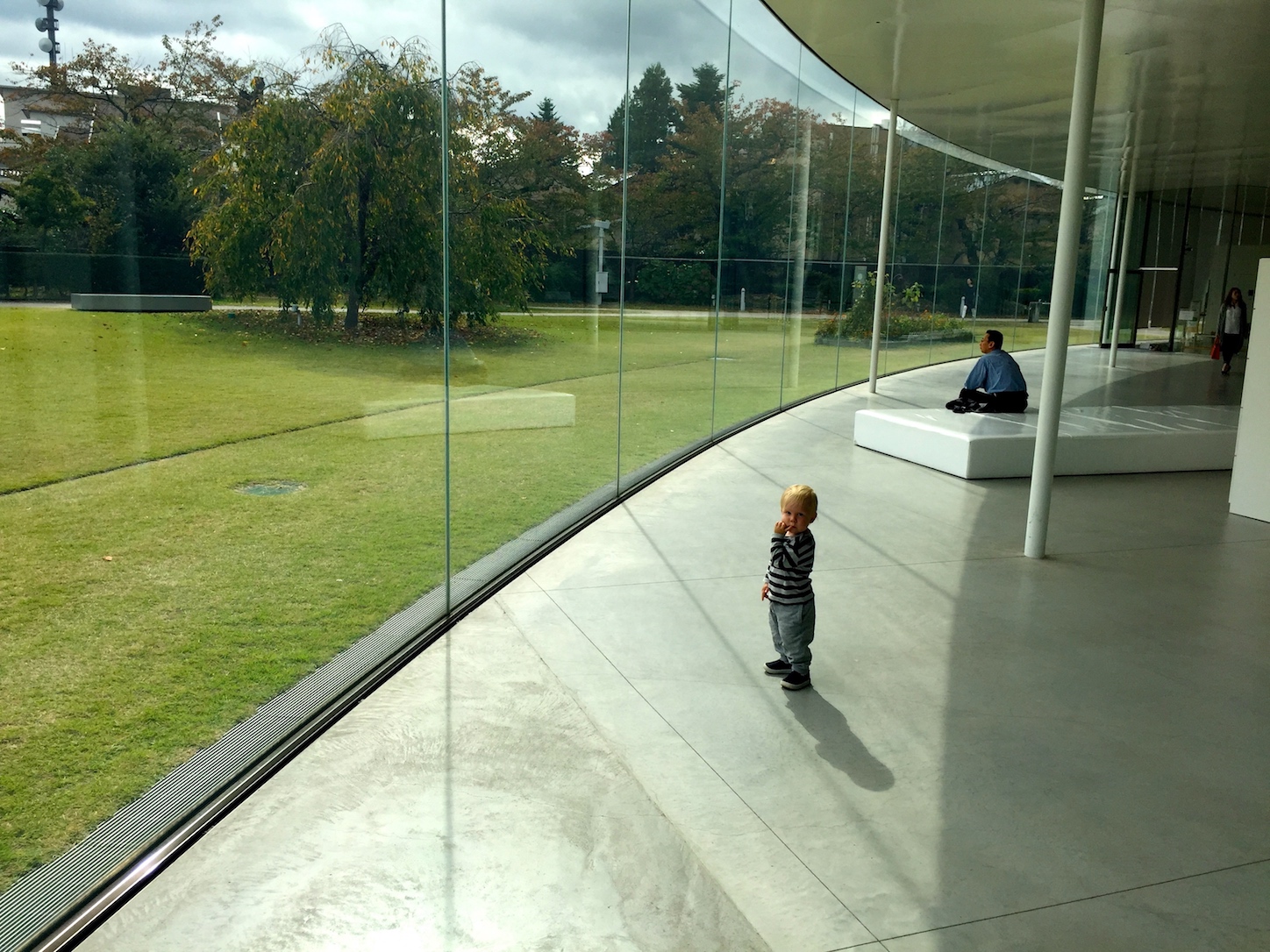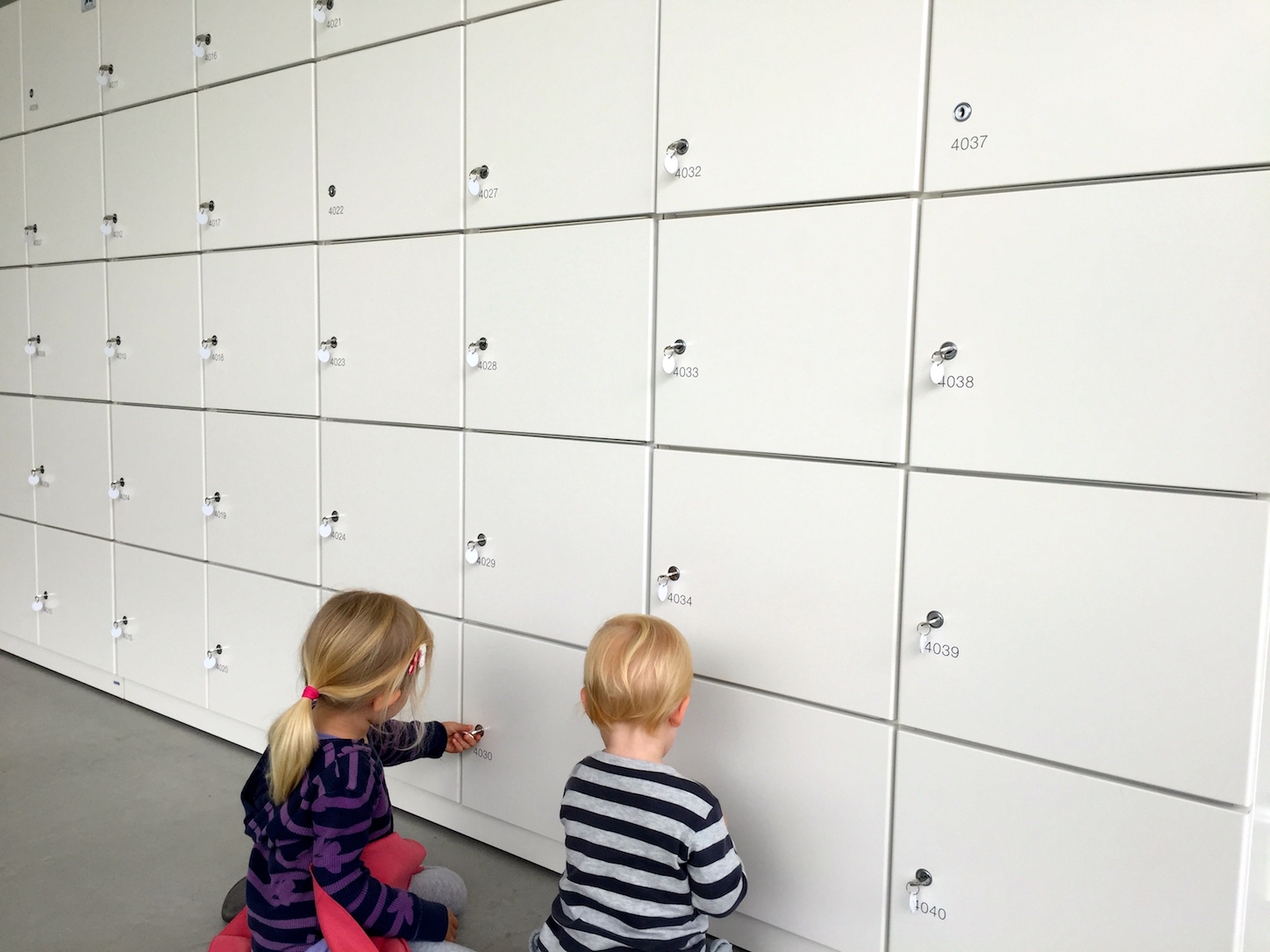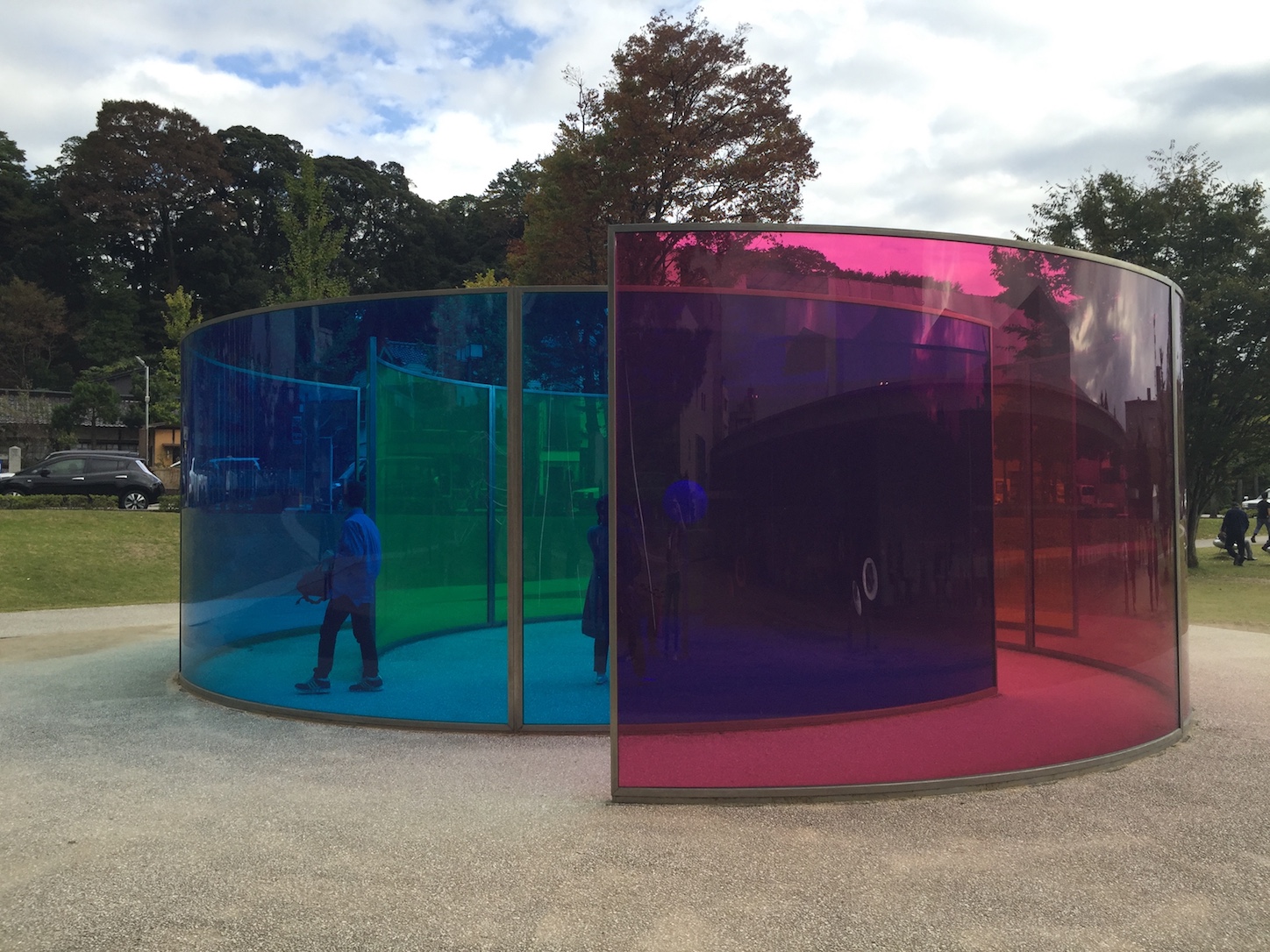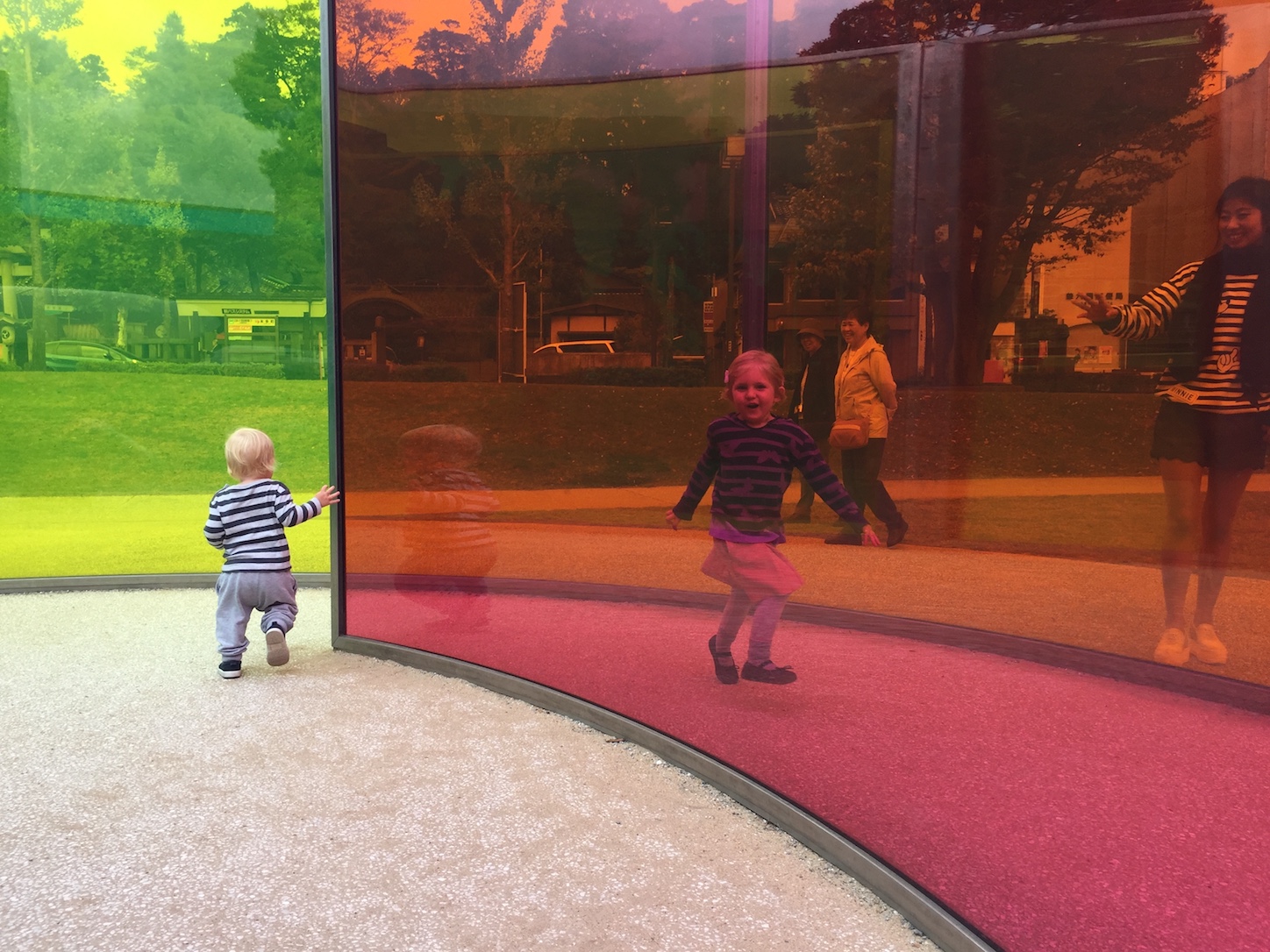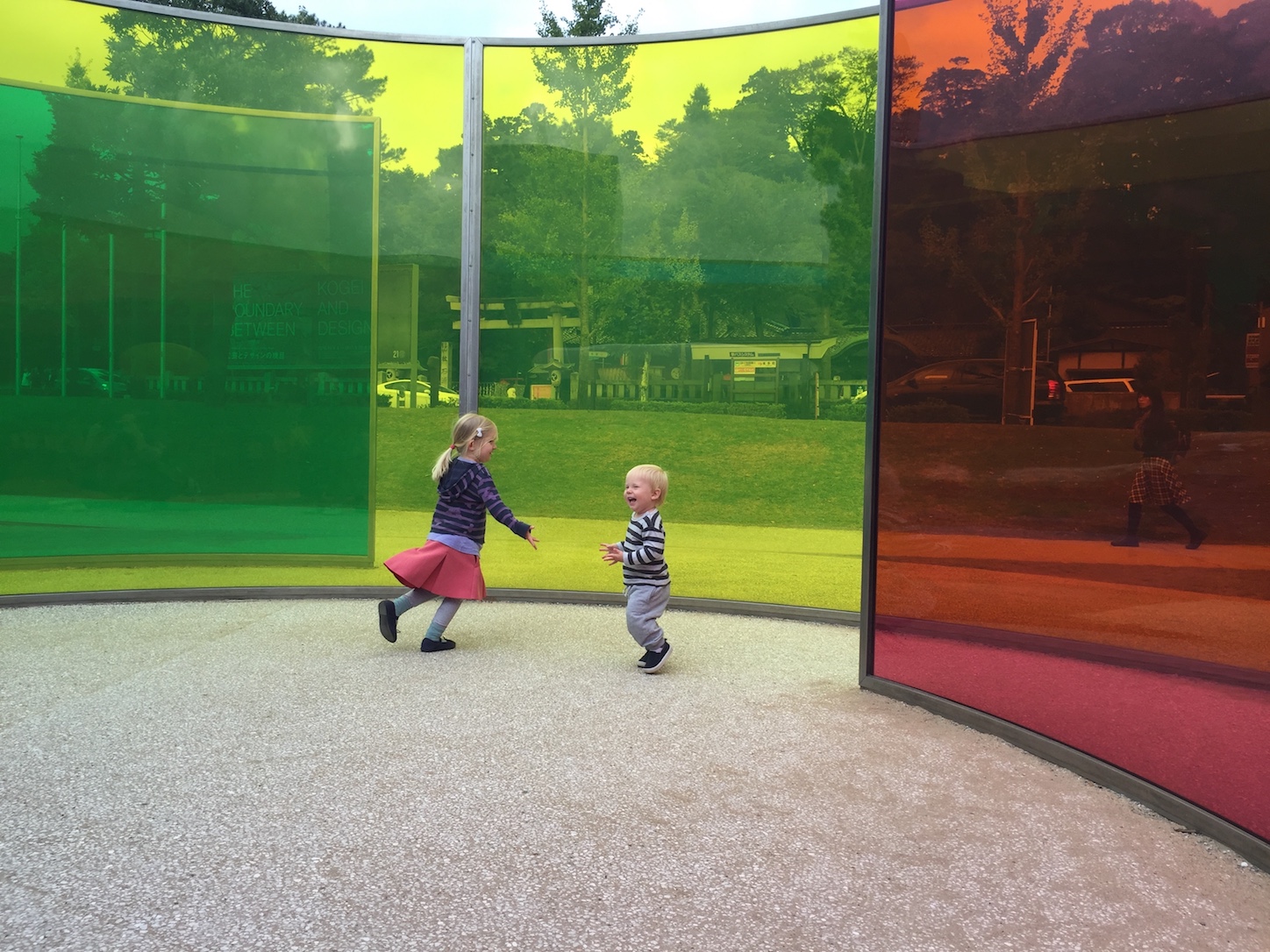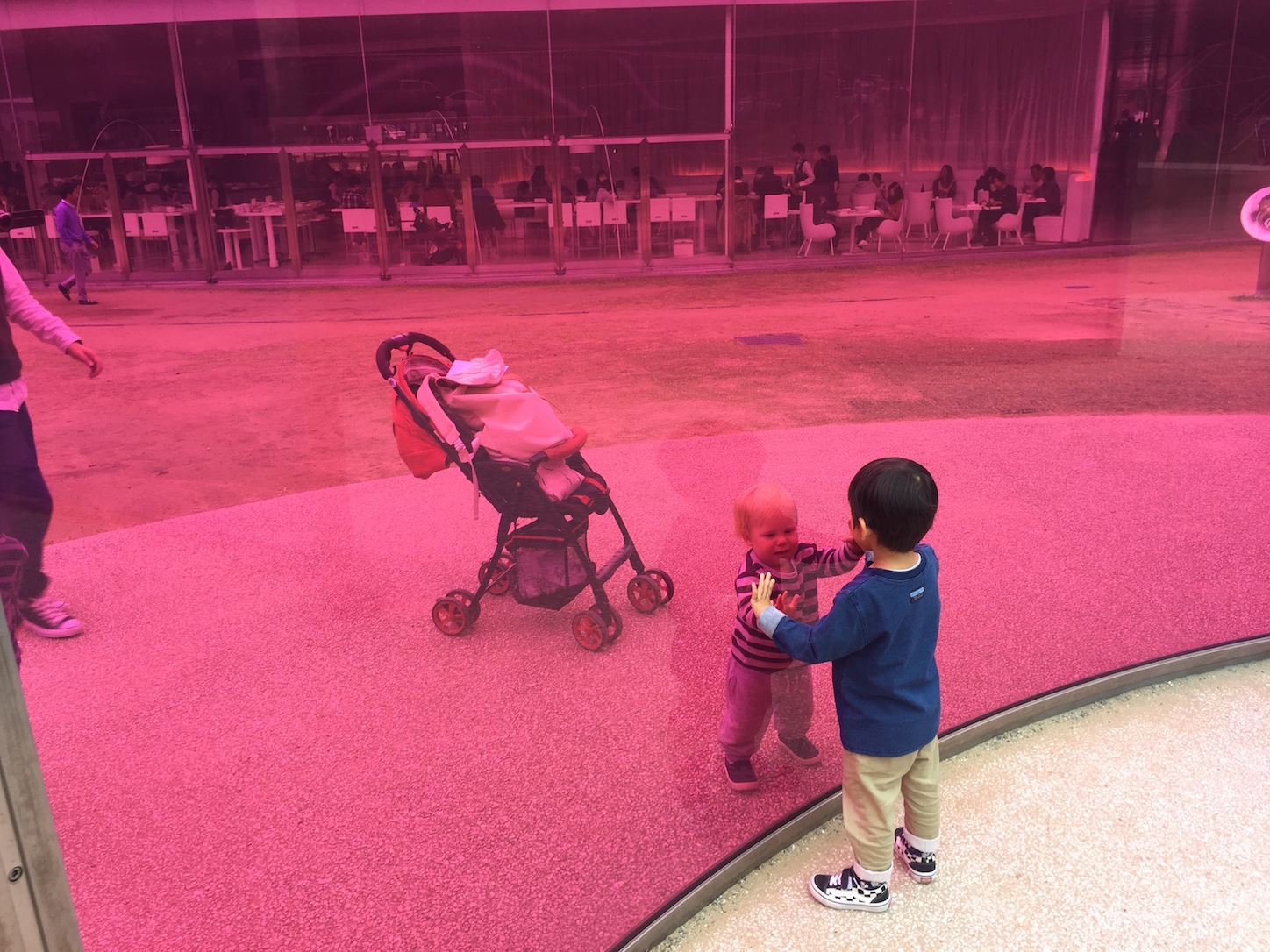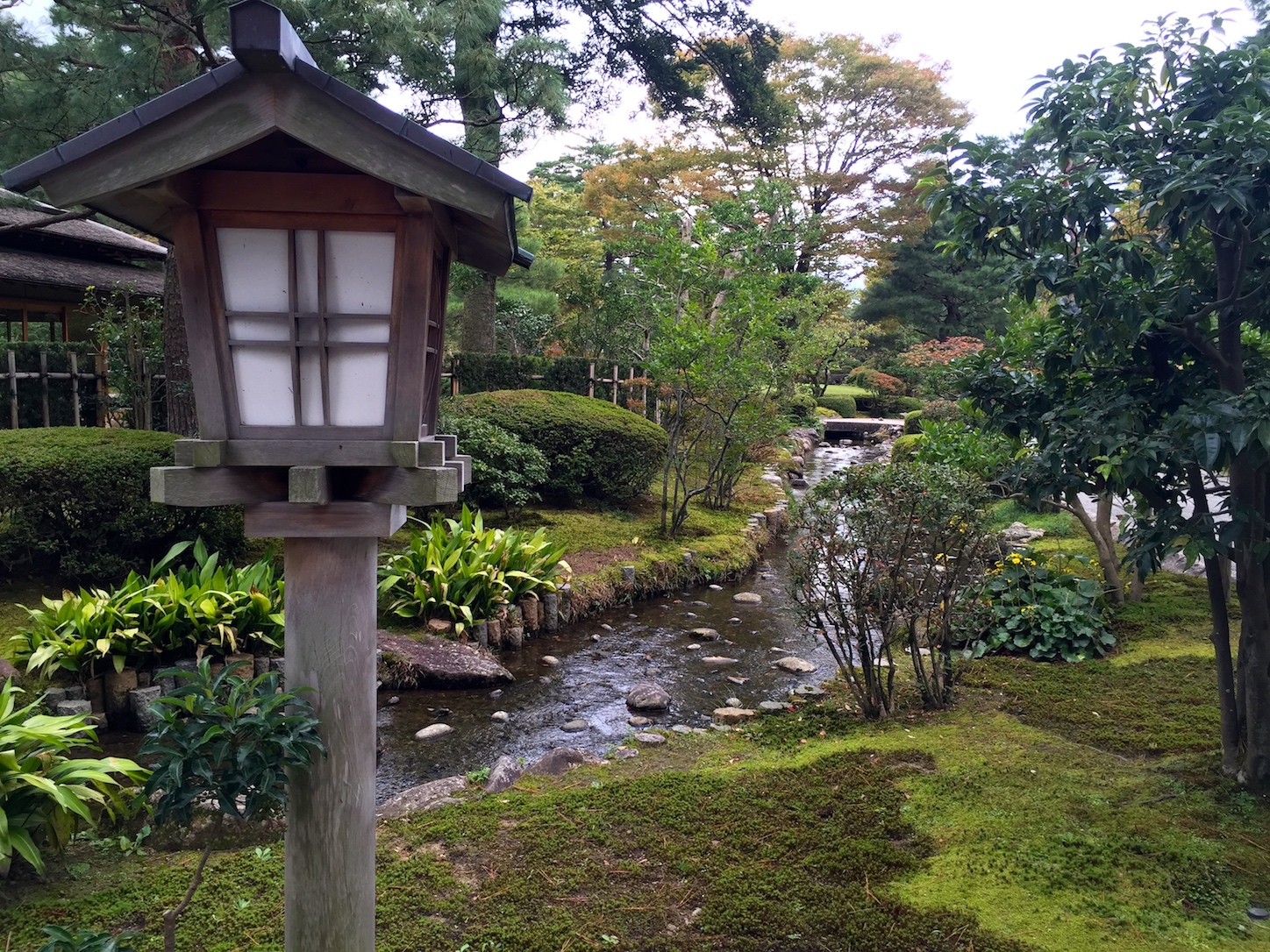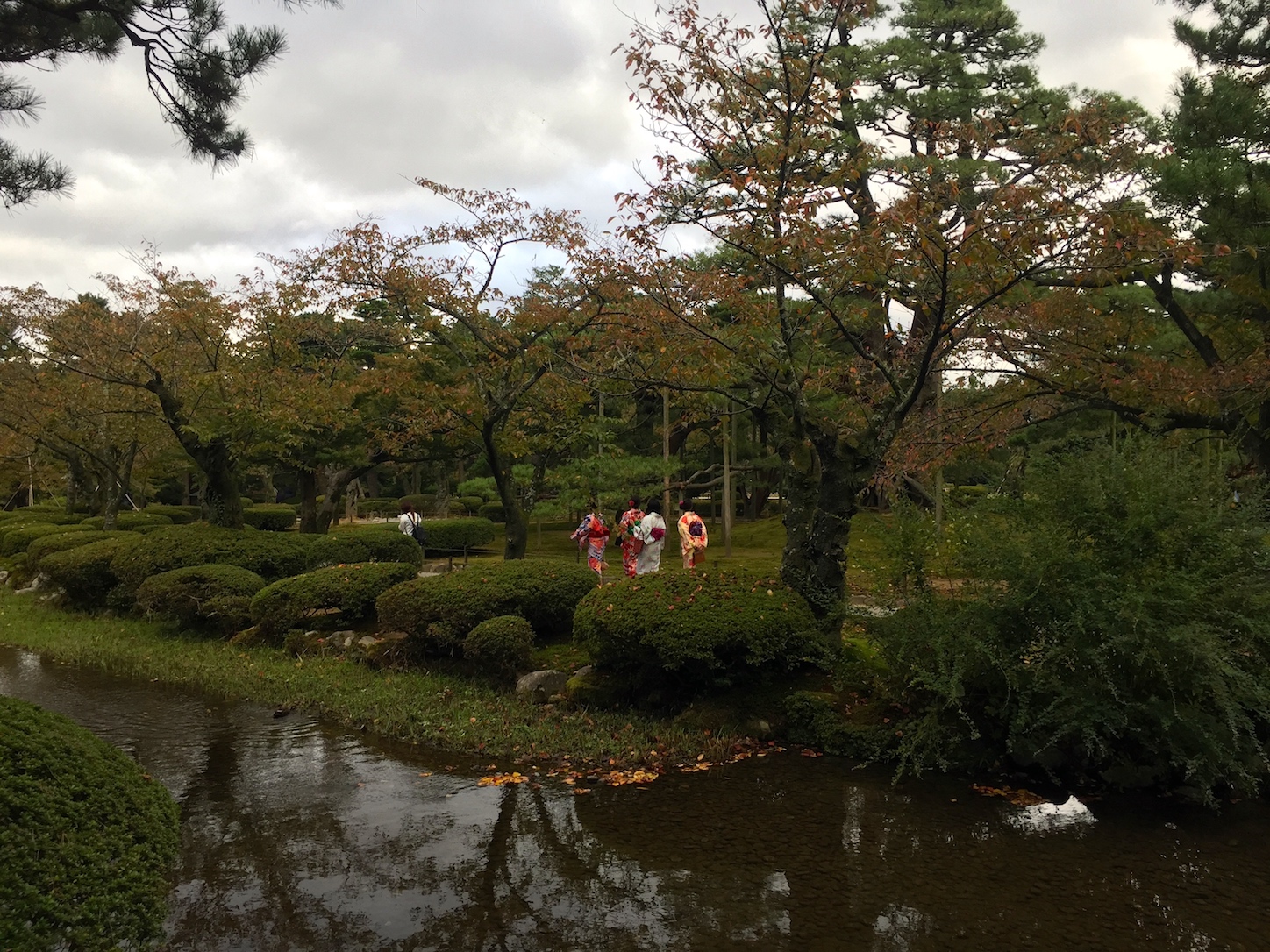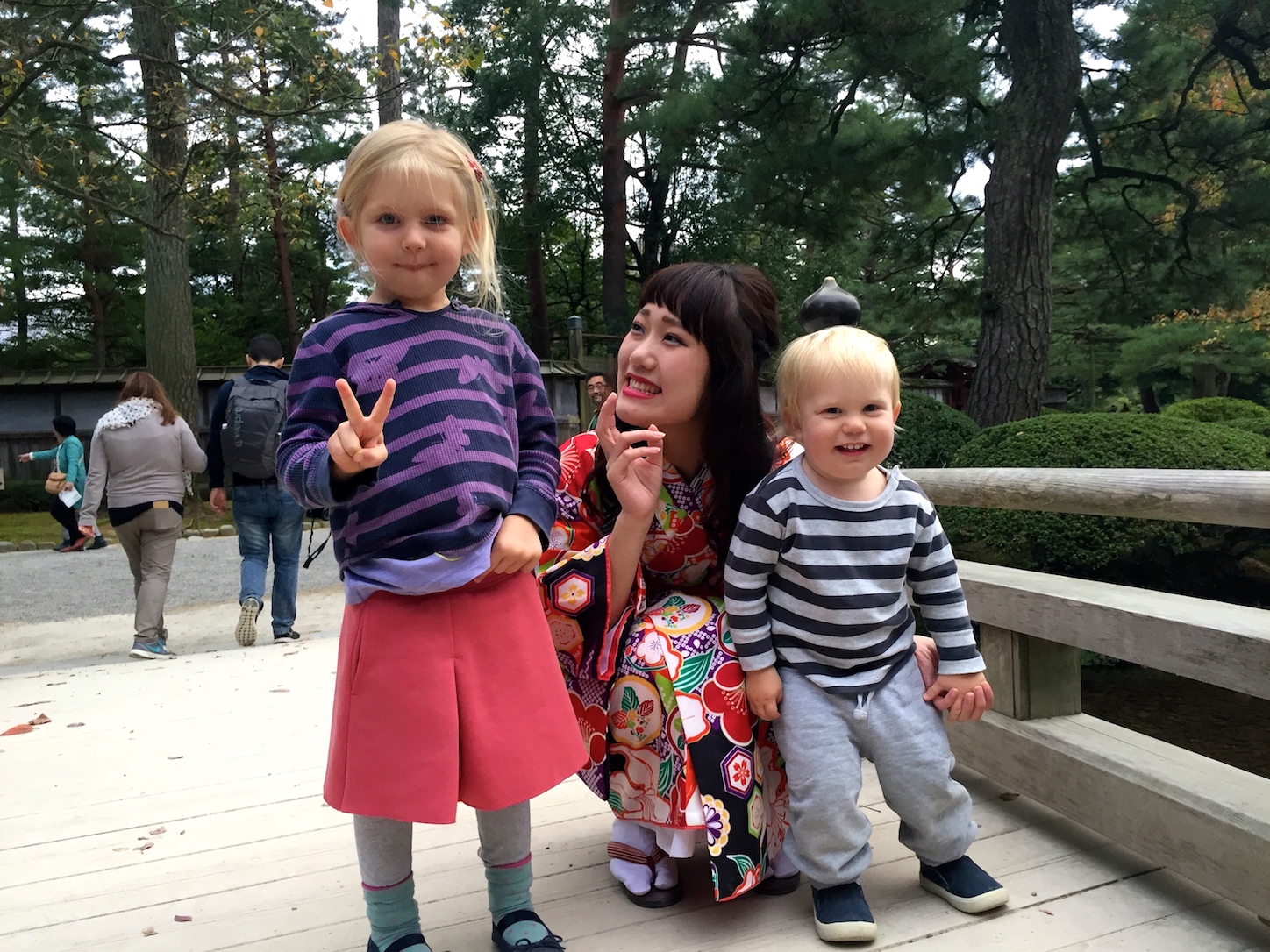 A wonderful week with three perfect stops. Now we're in Kyoto, living the Halloween dream of a three-year-old. There will be pictures, don't worry.
3 Responses to "Relaxing on the Rails"