When you're travelling for a long time, it goes without saying that there are always 'down times', i.e. days when not a lot is happening. Melbourne was very much 'down time' for us because even though it was a very pleasant stay and we enjoyed being in the city, there's not much to blog about. We ate at some nice restaurants, went to see the band of a high school of friend of Conor's and did a lot of work. Yes, sometimes that has to happen as well… *sigh* But when we did go out, we found some great places: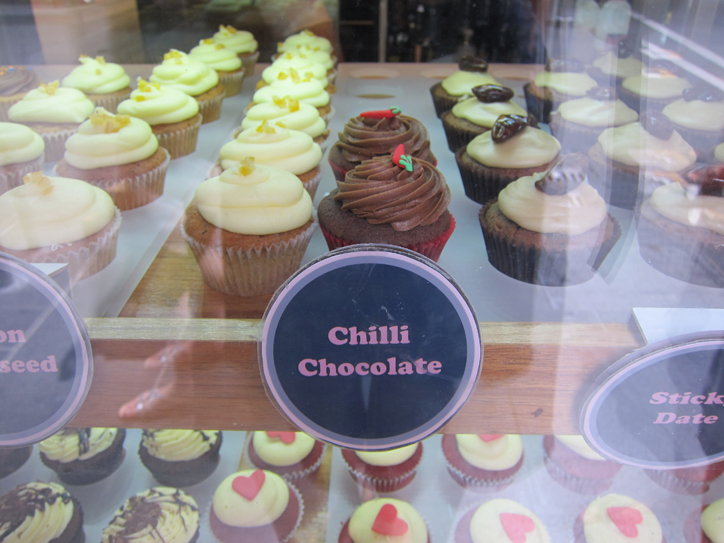 Now we're on the road again, literally: the Great Ocean Road. This is one of the famous drives of the world and we have alomst 4 weeks to complete it. I think we should be fine since most people do it in a weekend. We'll be driving all the way up to Adelaide in South Australia, going through a bit of wine country on the way and maybe hop over to Kangaroo Island, pun fully intended.
Right now we are in Anglesea, south of Geelong, staying with friends of the family and getting spoiled rotten by their excellent cooking. To counteract that we are finally hitting the waves again. Not quite Bells Beach material yet but the Tico lessons are slowly coming back to us. This morning we were in the water for two hours in the pouring rain. That might seem like a bad idea but it's actually fun to surf in the rain especially since you don't get sunburned which otherwise happens here in oh, about 5 minutes. Conor even managed to graduate to a slightly smaller board so we're planning to go back out tomorrow morning. We'll see how our arms and shoulders feel about that at 7am.
We did drive over to Bells Beach yesterday afternoon and got the full Point Break experience since it was pouring rain. All we missed was Johnny Utah strutting out to tell Bodhi "Vaya con dios". (He wouldn't have gotten far though, no waves to speak of.) For those of you who have no idea what I'm on about, Bells Beach is famous for its annual surfing competitions and it's the home beach of some of the biggest surf outfitters in the world: Rip Curl and Quicksilver. In addition they filmed the final scene of a movie called "Point Break" here back in the early 90s. If you haven't seen it, go rent it right now. (Except for you Andrew. Don't rent it. You'll hate it.)
3 Responses to "On The Road Again"