Last summer I received a gift in the mail from an unknown sender. It came from Belgium, where I know few people.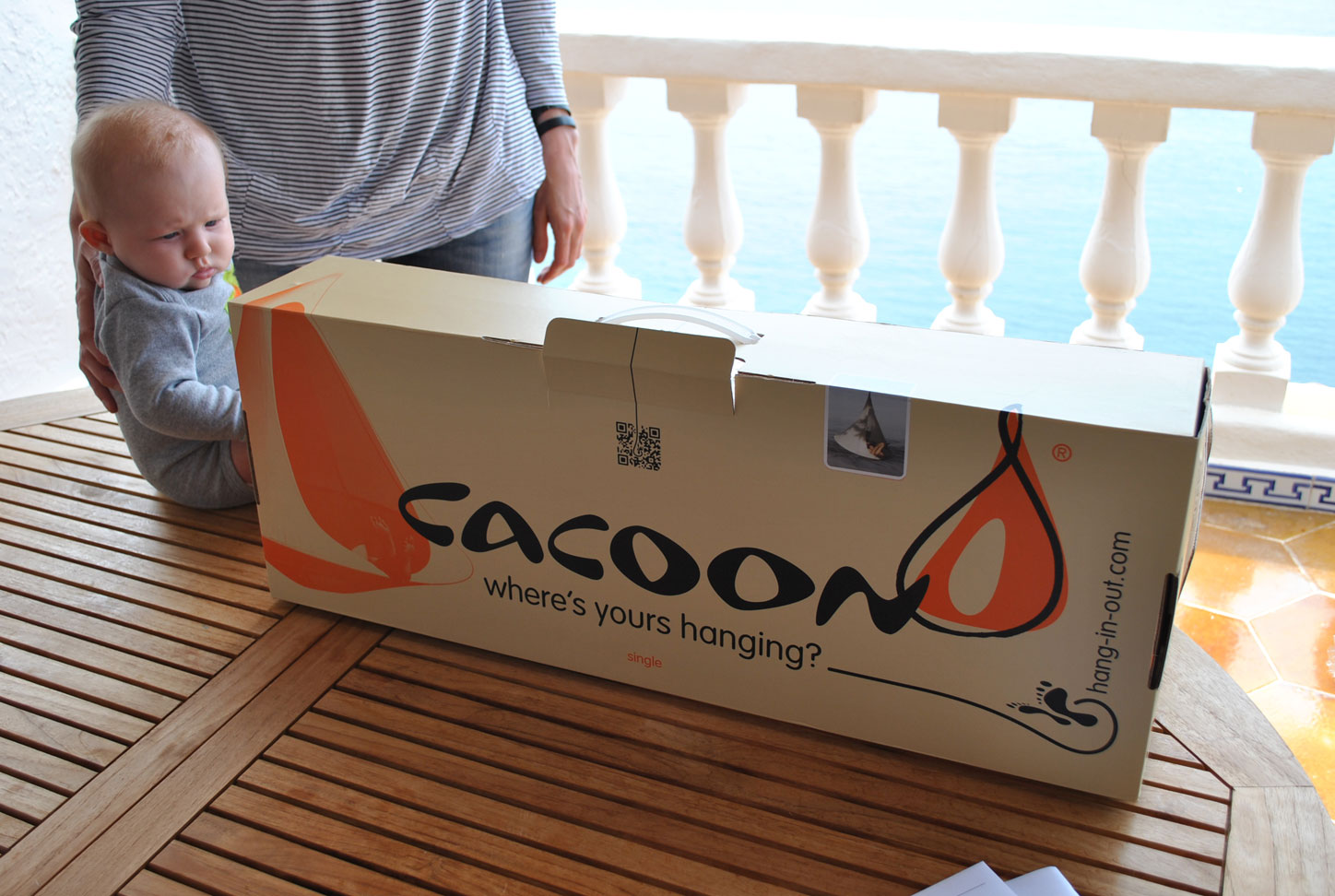 It turned out to be a Cacoon given to me by my aunt, the rock climbing one. I tried it out by the sea and then I took it with me the rest of the summer throughout Europe (here I am in Italy). As you might have read in the comments of the previous link it seems that by pure happenstance the man who makes these Cacoons ran into my blog and now wants me to try out his new kid size one.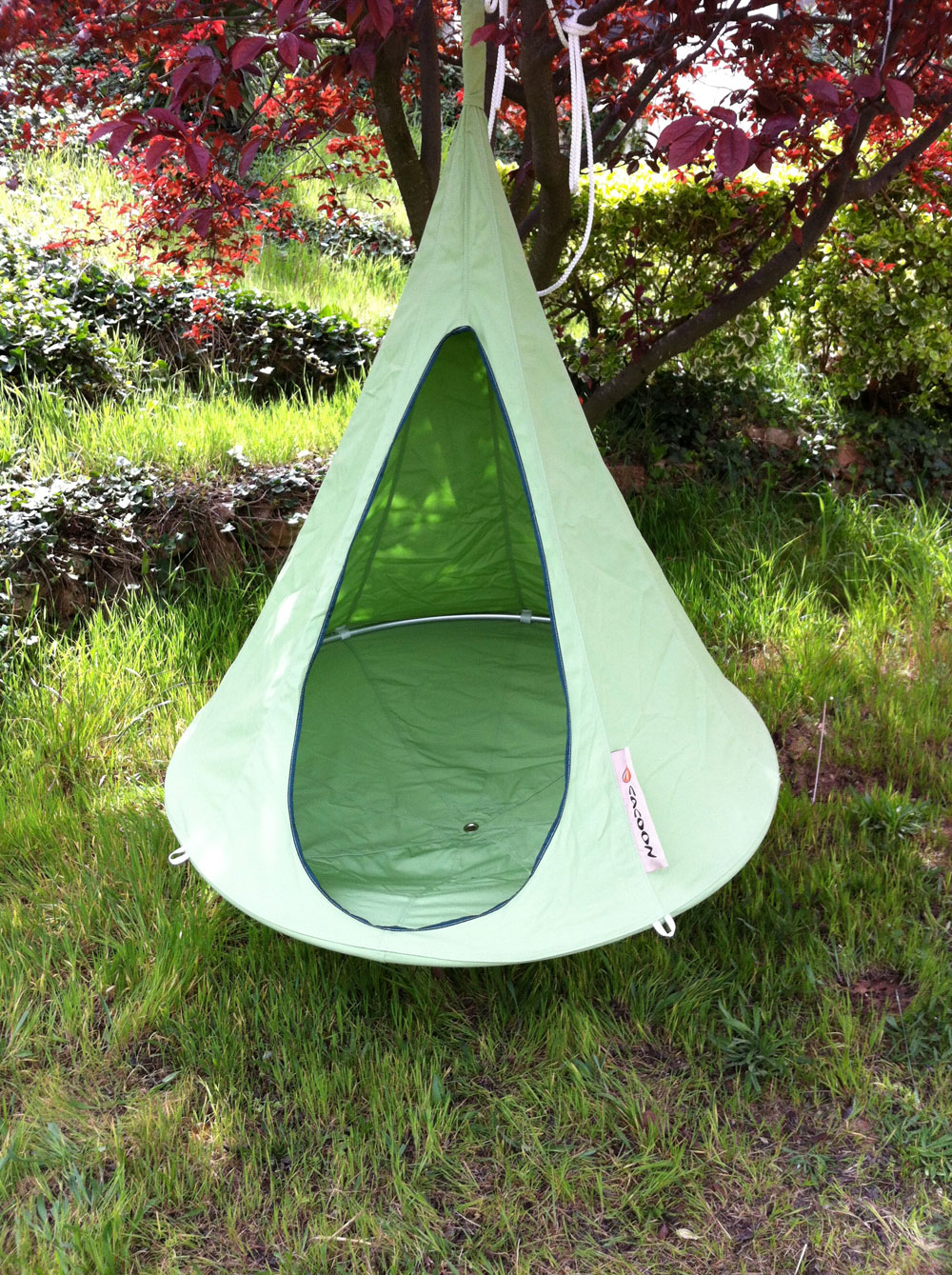 It's a gift so I am very excited to try it. Not only does it come in my favorite color green (most of my clothing is green) but the smaller size means I can try to keep the authorities out. If they are lucky I might permit them to use the bigger one themselves.
As you will have gathered I am not at home right now but busy on a Shinkansen tour. Yet this marvelous man who contacted me on the blog still sent me the new Bonzai Cacoon with next day delivery. I have let my cousins try it out in my absence.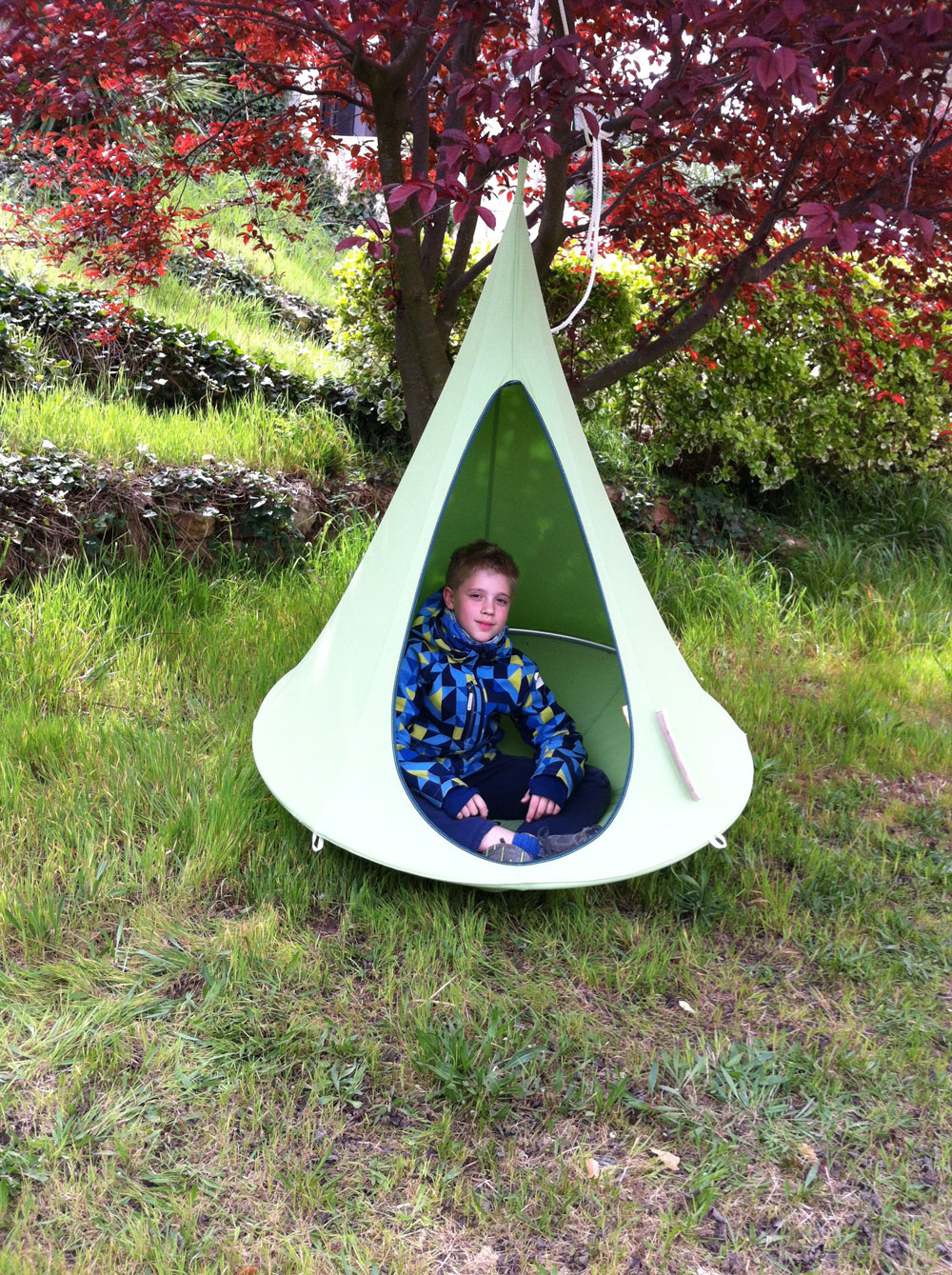 At least one filthy cousin used his shoes inside, I shall have to have a word with him on my return. But more importantly on my return I shall test it out and give you the lowdown on the new size. Although it's smaller it still retains the same 200 kilo limit as the big one, so I have a sneaking suspicion that I have to stay vigilant and make sure the authorities don't try to creep in there with me.
Thanks to Nick's generosity I get a product that I already love yet improved for my size and you get to hear all about it. Hopefully Nick sells a few more then. Happy feelings all around. I don't know much about the world yet but if this is how it operates then I am thrilled. Not to mention this summer looks promising as I'll be able to swing in the new size. The old one was much too big for my favorite corner on the balcony.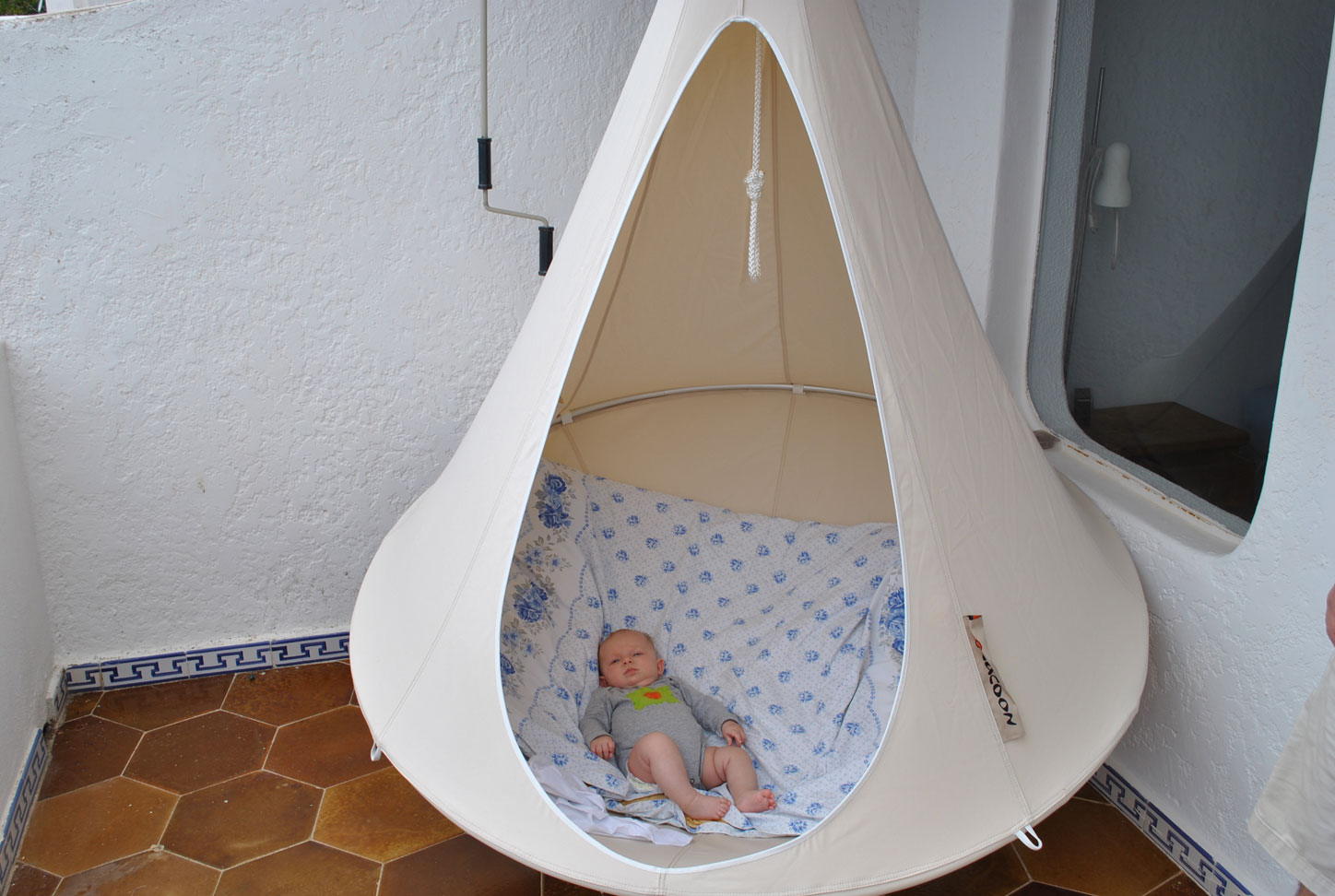 Sayonara dear reader,
Small Paw
One Response to "Good Fortune Leads to Hanging of Trees"